Blinds are versatile, multi-functional, and aesthetically appealing window dressings that block light and provide privacy. Their sleek design makes them a must-have item for many households. But when it comes to installing blinds, it is mostly a lengthy process of drilling holes and placing screws in the walls.
But if you're not keen on DIY, there are some innovative solutions that allow you to hang your blinds without drilling holes.
No drill blinds are easy to mount without using power tools or screws. We will explain more about these blinds and all the different ways you can mount them on your windows or door.
What Are No Drill Blinds?
No drill blinds are the simplest option to be installed on your windows without using any power tools. These blinds simply snap into aluminum, plastic, or wood brackets of your window frames. To create a seamless appearance, a frame is secured around the clips. Some models even come with an adhesive strip for added strength.
No drill blinds save you from drilling screws into a frame or messing with power tools. These blinds snap into place and provide a stylish element to your home.
The blinds and their frames come in various materials, including faux or real wood, bamboo, PVC, or aluminum. And when it comes to operation, these blinds work just like any other.
Whether you choose the no-drill roller blinds, pleated blinds, or Venetian blinds, you can rest assured knowing that your wall or window frame won't be drilled into.
6 Types of No Drill Blinds
1. Clip-In Blinds
Clip-in blinds are specifically designed for mounting on PVC window frames. These blinds come with brackets that can simply be inserted into the back of the window's rubber seal.
The biggest advantage of clip-in blinds is that they are easy to fit, without leaving any gaps. These window treatments are the perfect choice for patios or French doors as they guarantee no drilling. In addition, you can easily open or close your door after installing these blinds.
2. Self-Adhesive Blinds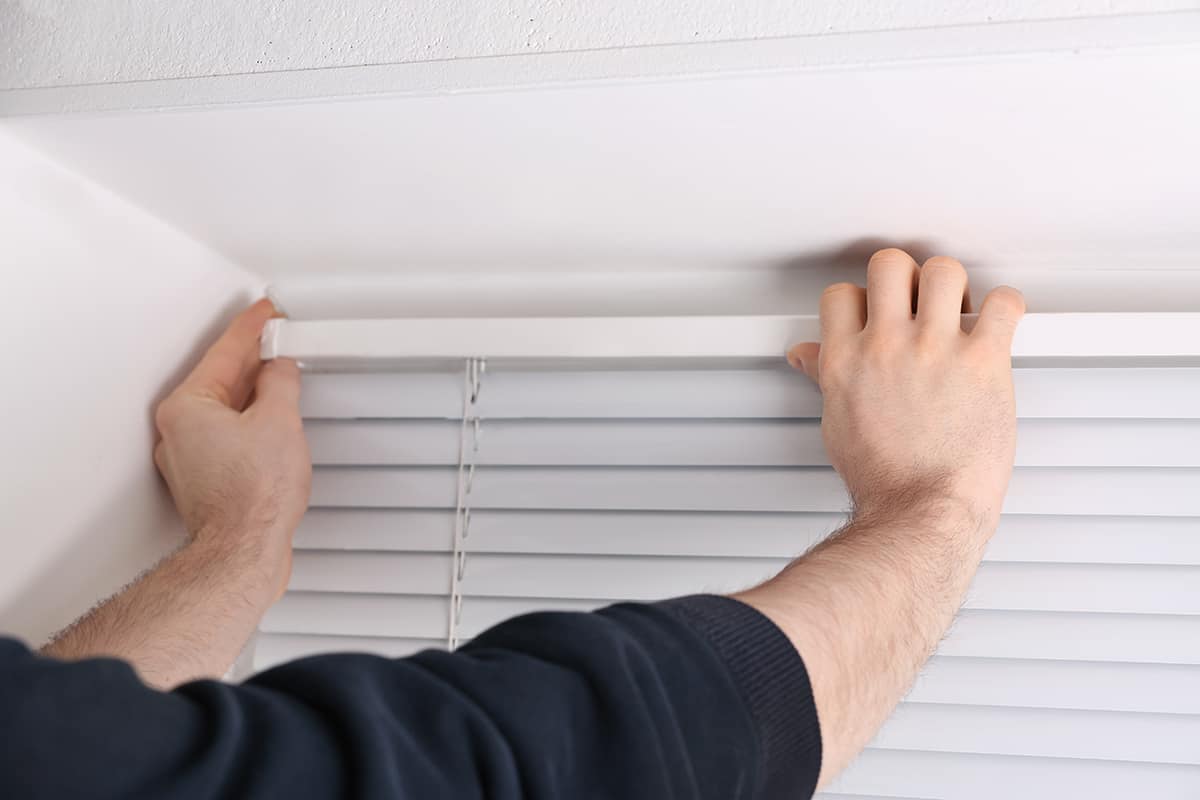 If you want a hassle-free and effortless installation, consider self-adhesive or peel-and-stick blinds. The upper side of the bracket is usually coated with a dash of strong adhesive, which is sealed in a protective strip.
Installing self-adhesive blinds is as easy as 1-2-3. These blinds feature an adhesive strip along their headrail, so all you need to do is uncover the strip and stick the blind on the window or door. Just make sure you press the strip firmly for the best adhesion.
Most people prefer sticking the self-adhesive blind inside their window's frame for a neat look. Self-adhesive blinds come in an assortment of sizes and styles, but mostly in just two colors: black or white. The fabric is usually made of paper, which makes it easier to trim them based on your window's measurements.
The ease of installing self-adhesive blinds is incomparable to other no-drill blinds. What's more, they are highly convenient when it comes to cleaning your windows.
Most self-adhesive blinds come with clips that make it possible to fold the window treatment when not in use. But perhaps the biggest drawback of such blinds is that once you have stuck them on the frame, they won't come off easily, so be sure to position the blind correctly before pasting it.
3. Magnetic Blinds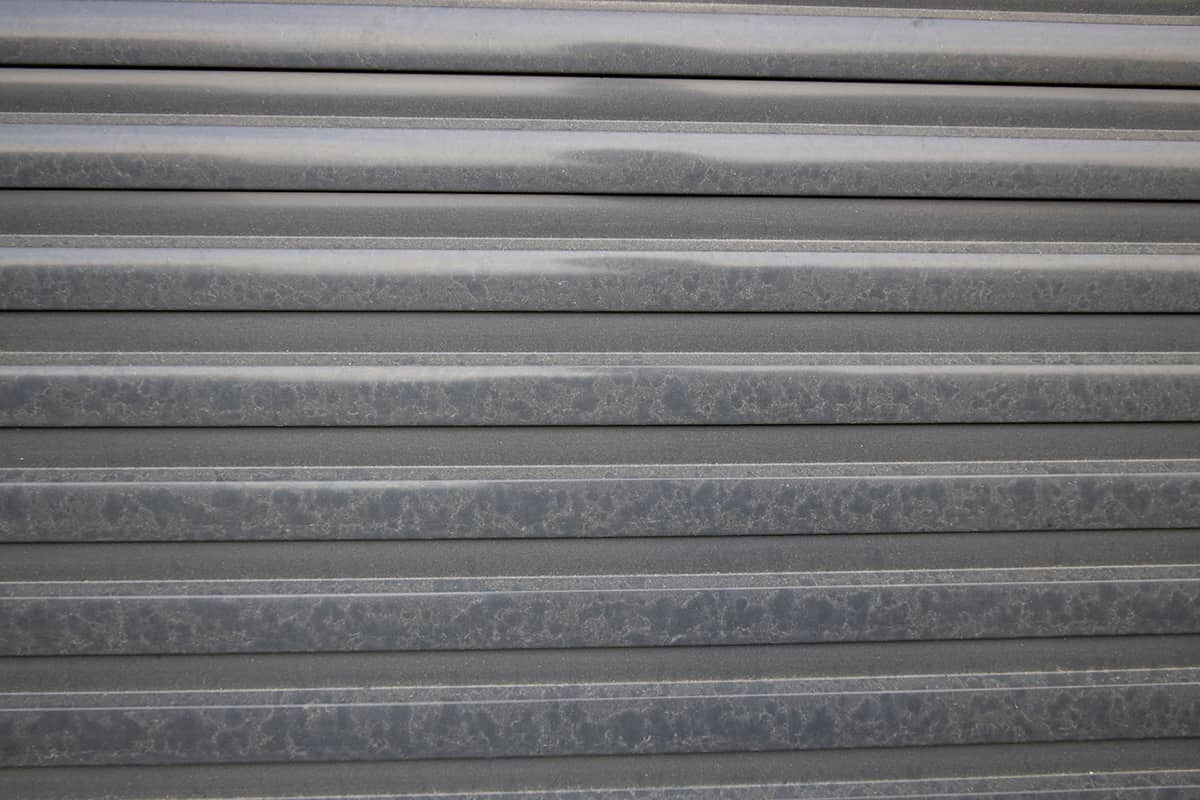 For the best temporary solution, consider magnetic blinds. These no-drill window treatments are typically used on metallic window and door frames with the help of a magnet. The magnet attaches to the door, and the blind is fitted onto the magnet. But how exactly do these blinds work?
These temporary window treatments have a super strong magnet attached to each side. The outer magnet enables the blind to stick to metallic surfaces. The inner magnet is fixed to the window's internal glass pane thanks to the high-performing glue on either side. This ensures quality adhesion that fits precisely with the blind's internal magnet.
The outer and inner magnets within the panes allow the lowering, tilting, and lifting of the slats on the blind. The magnetic slider placed on the window treatment's edges can be positioned on either the left or right of the pane in order to move in uniform motion with the window treatment.
How to Install Magnetic Blinds
Magnetic blinds are simple to install as they typically come with 3 or 4 brackets. You will need to assemble each bracket for the window and the blind. Once you've attached all the brackets, place the magnets on your metal door. The blinds will snap on and off, thus making window cleaning an easy task.
To ensure the most effective operation, go for a quality magnetic blind. Poor-quality ones won't hold for long. After all, you'll be adjusting the blind and opening your window or door regularly. The last thing you want to happen is to cause the blind to fall off!
The biggest advantage of these blinds is that they are easy to remove using a simple tug, which makes cleaning the windows a simple task. However, magnetic blinds can be a little fragile and may get dislodged after any strong movement.
The downside to these blinds is that they are only a temporary fix – unless you drill them into the metallic window or door frame!
4. Command Strip Blinds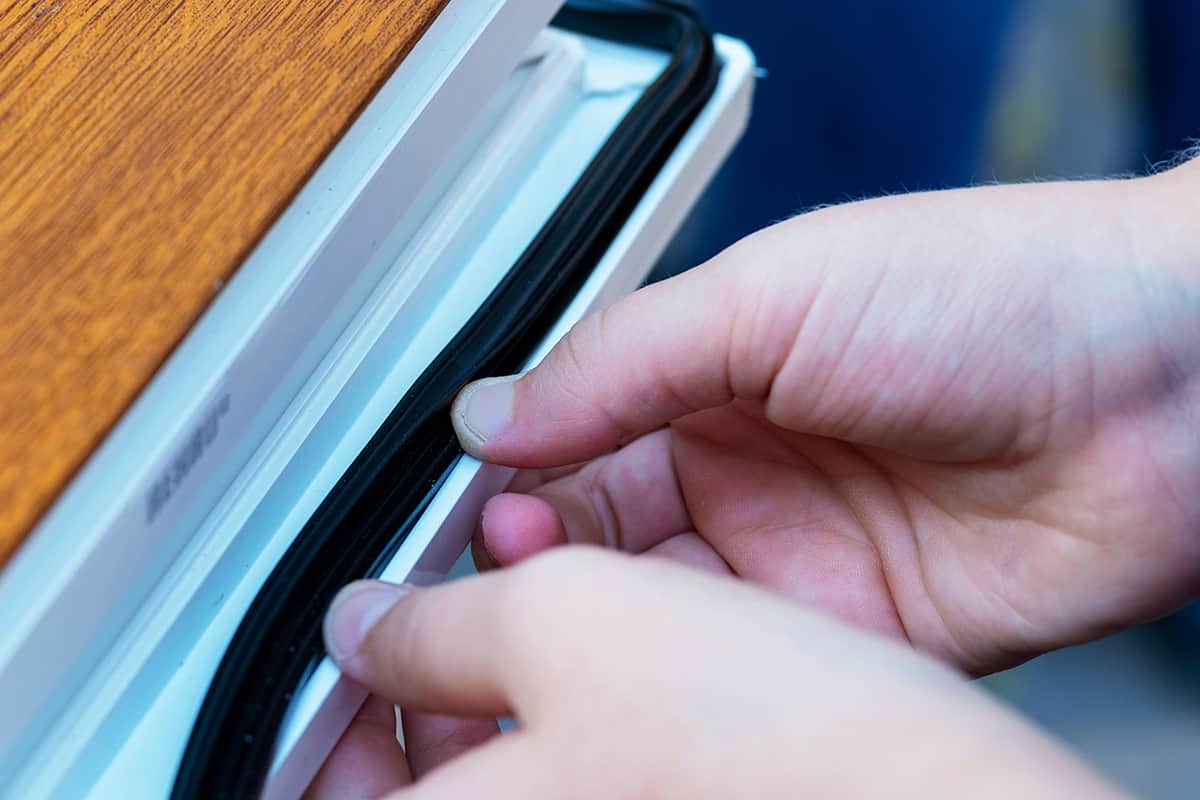 Command strip blinds offer an efficient way of mounting your window treatments without drilling. They can also work great with glass, wood, drywall, and steel.
To use the strips, mount one side to the window and the other on the wall or window frame. These command strips feature a sticky side, but they may not stick very well to fabrics, so some people use some extra glue, such as Gorilla glue.
5. Command Hooks
Command hook blinds are possibly the most innovative way of hanging blinds without drilling. These blinds are just as easy to mount as the previous no-drill window treatments we've mentioned. When used in combination with command strips, the blinds will be securely mounted to the window. Simply place two command hooks on each side of the window as well as on the middle for extra support.
Next, use a needle and attach the strips or string of the shade fabric to the back of the blind in order to form loops. You may also use heavy-duty adhesive for extra support. Once the hooks are stuck securely to the window, hang the blind by putting the loops onto the three command hooks.
A large adhesive strip can hold up to 15 pounds of weight, while a smaller strip can hold up to 5 pounds. You may also use picture-hanging command strips, which are designed to hold more weight. The strips can simply be peeled off and pasted on each side of the window. Once the command strips are stuck in place, attach the blinds to the strips using command hooks. The installation couldn't get any easier than that!
6. Tension Rods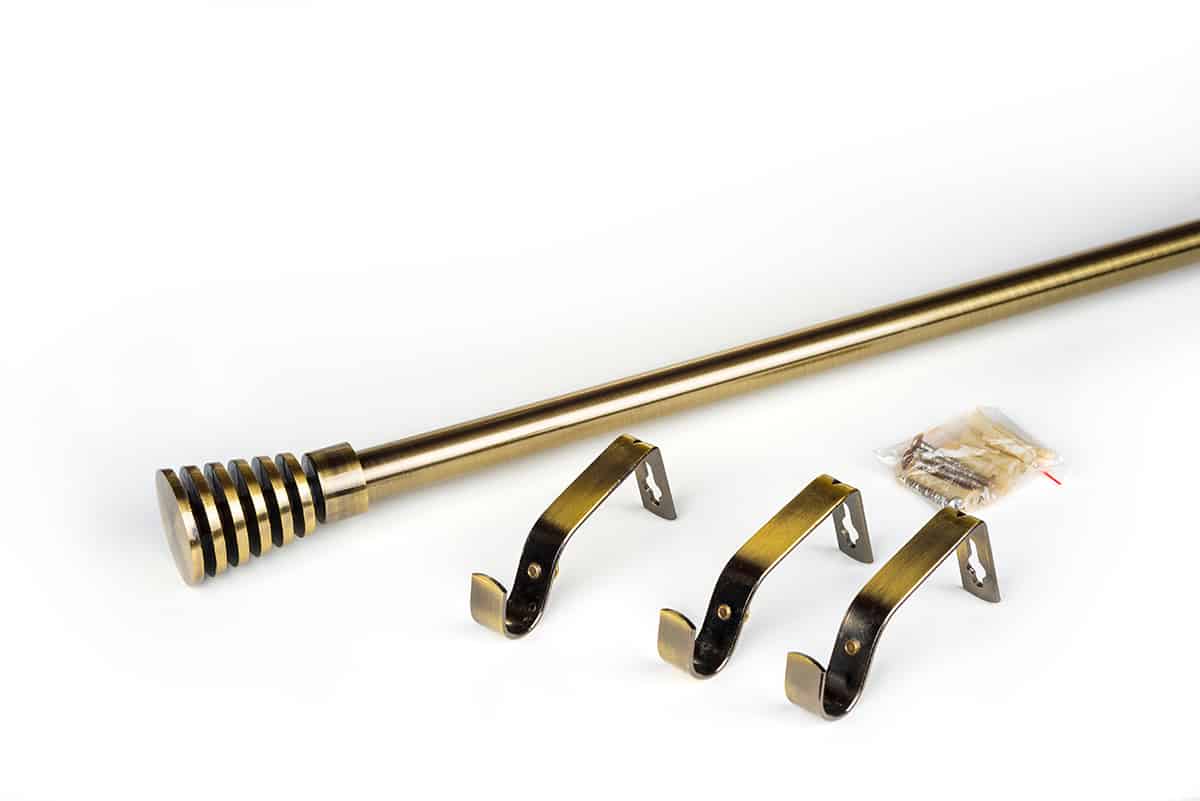 For a more variety of no-drill blinds, consider tension rods.
These types of blinds
are installed on a tension rod, which can then be placed inside the window trim. The rod's tension holds the blind securely in place. These rods work effectively in slightly recessed doors or windows that have some space where you can mount the rod.
Tension rod window treatments come in a variety of designs and styles, including cordless shades, roller shades, Roman blinds, pleated shades, and thermal blinds. Since tension rods are fully adjustable, they will work with all types of door or window widths. However, you must take extra care when pulling on these rods as the tension may fail, or the shade might fall off.
If you already have installed blinds and are looking for blackout window treatments, then you might want to consider using a tension rod to install over or behind your existing blinds. There is no need to drill additional holes!
How to Install Tension Rod Blinds
To mount your no-drill rod tension blinds, follow these easy steps:
Step 1. Measure the window's width from left to right. Don't forget to measure the inner edges of the wall so you can select the right size blinds.
Step 2. Once you've chosen the right spring tension rod blinds, you can insert the rod through the hole at the top of the shade.
Step 3. Next, press one end of the tension rod firmly on the other end of the frame. Repeat the same process for the window and make sure the blind is correctly aligned and not lopsided.
Step 4. Finally, release the blind. You have successfully mounted your no-drill tension rod blind!
Conclusion
Whether you're a renter or just not keen on taking on DIY projects, drilling holes in the walls is never a good idea. While using power tools to install your blinds may be the quickest solution, it may cost you repairs later.
For a hassle-free installation, hang your blinds using the easy alternatives we've mentioned above.