White is a popular color in interior design because it is truly versatile and is synonymous with a clean, fresh, and calming feel.
If you've never decorated with white paint before, you might imagine that getting the shade right is going to be an easy task; how many varieties of white could there be?
Well, the truth is that the various shades of white are endless, and since the undertones in white are often barely perceptible, it can be really tricky to find the right shade of white for the bedroom.
If you veer slightly toward cool whites in a room that gets limited natural light, then your bedroom is going to look stark or cold, while whites with too much yellow or orange in them can look outdated.
Here we look at some tips for getting the perfect white paint color for your bedroom, along with some of the best white paints currently available.
Choosing the Right White
Use paint swatches
Paint swatches are a brilliant cheat for figuring out how a shade of white is going to look in different lights or the sort of undertones it has.
A paint swatch is a piece of cardboard you can pick up from the hardware or DIY store to help you choose your paint color.
A swatch will typically have around 5 or 6 different shades on it, starting out from the lightest shade and working gradually up to a darker shade.
When you are choosing a shade of white from a paint swatch, you will be looking at the palest shade at one end of the swatch. To identify what undertones the white paint color has, look at the darkest colors on the opposite end of that swatch.
If the darkest colors on your swatch are yellow, then that means your white paint is going to have subtle yellow undertones to give it a warm and sunny feel.
If the darkest colors on your swatch look beige, then this means your white color is going to have warm beige undertones, and so on. Look at these darker shades on the paint swatches to help you make a more informed choice of white paint color.
For example, if you want a cool and fresh shade of white, then you'll want to choose a white that has a gray color on the darkest end of the paint swatch.
Identify your lighting aspect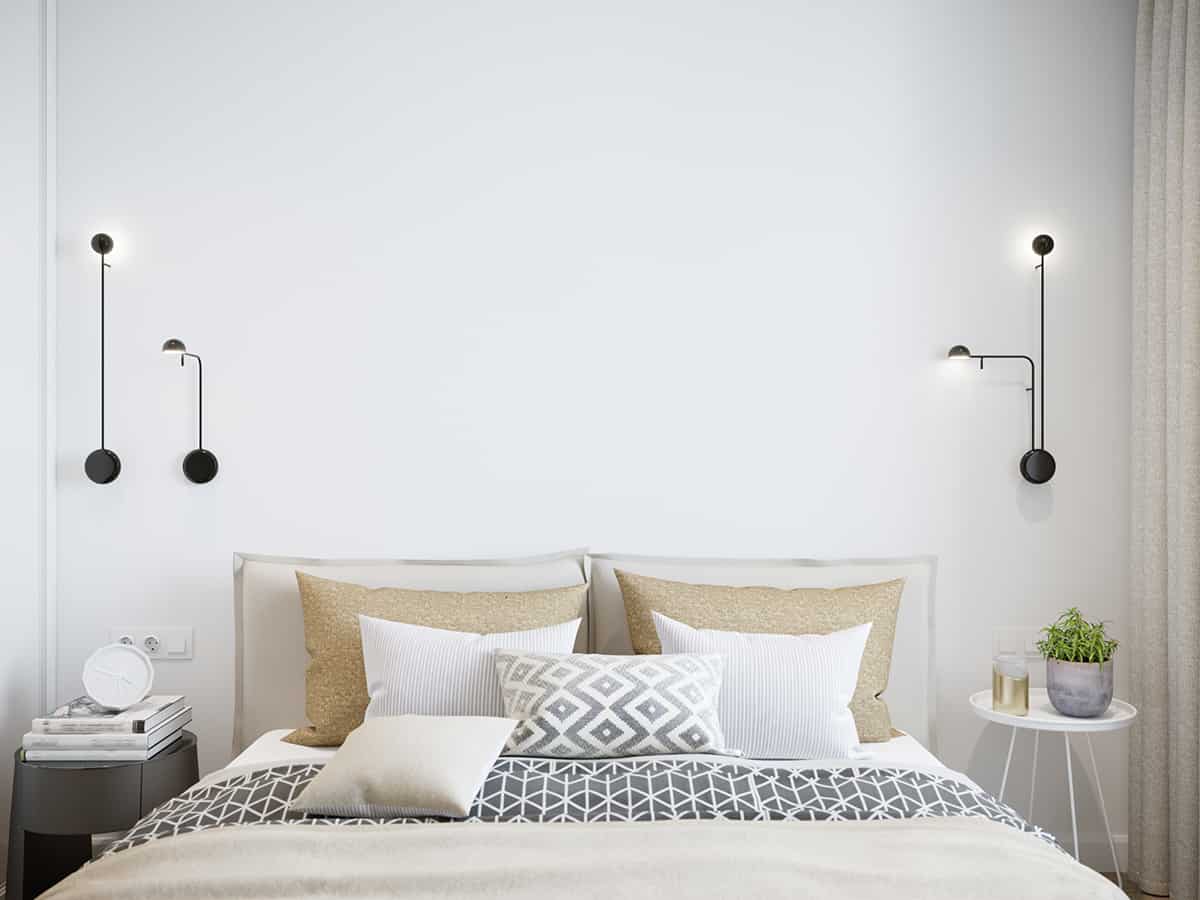 The type of light you get in your bedroom will affect how different shades of white appear.
If you have a south-facing window, then you will get high levels of natural light all day, which is great for showing paint in its truest colors. Sunlight can also help to add a slight warmth to cooler shades so that they don't appear dull.
With a bedroom that gets plenty of natural light, you don't need to play it too safe because most shades of white are going to look good in this kind of light.
However, if you have small windows or a bedroom with a north-facing aspect, then you are going to be dealing with a low-lit space. Rooms like this are harder to get white shades right in because the dull light can make some colors look dirty or dark.
The undertones in a shade of white can become more prominent in low light. For example, a white paint color with blue undertones can actually appear as a pastel blue color, so you'll need to choose your white paint more carefully to get the look you want.
Apply samples
The only way you can be sure that the shade of white you have chosen is going to look good in your bedroom is to sample, sample, sample.
Get a selection of tester pots for the colors you have shortlisted, and paint them in squares on each wall in your bedroom.
Wait a few days before deciding on the final color so that you have time to observe the sample shades in different lights and at different times of the day.
Understanding Undertones
Undertones are really important in white paint colors because they will completely transform the look and feel of a bedroom painted in that color.
Undertones can be any color, but they will always be cool or warm in temperature. Cool undertones are usually blue, green, or purple, while warm undertones are orange, yellow, or red.
The type of undertone in a white paint color is going to determine the atmosphere in the space. White colors with cool undertones will make for a bedroom that feels fresh, crisp, and clean, while white colors with warm undertones will feel softer.
When you have determined the undertone in a shade of white, you can make a better judgment for whether it will work in your bedroom based on the type of light you receive and the atmosphere you want to create.
Knowing the undertones will also help you to see that accent colors are going to work best against white walls for a designer-inspired look.
White paints that lack any undertones at all are considered to be true neutrals because they will feel neither cool nor warm.
These colors can work well for a really crisp look, but they can also take on the hues of surrounding colors. For example, if you have a purple accent wall, then the surrounding pure white walls could appear to be soft lilac.
Warm White Paint Colors
Warm white paint colors will create a soft and uplifting feel in a bedroom.
If your bedroom doesn't get a lot of natural light, then choose a warm white paint color to add brightness and prevent the space from feeling dull or dark. The warm tones will balance out the dimness in the room and make the space feel more appealing.
Warm-toned white paint colors also work well in rooms with a good level of natural light but avoid white colors that border on beige, as this will look outdated in a bright space.
Benjamin Moore- Ivory White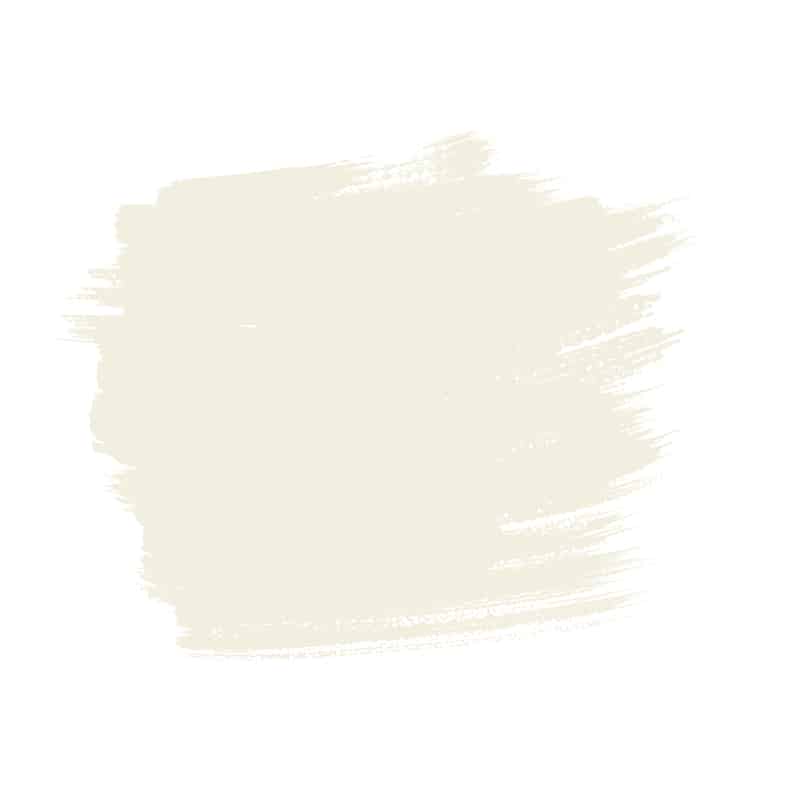 Ivory White is a creamy white color that has light tan undertones. It feels soft and warm yet modern and stylish. Pair it with taupe soft furnishings for a bedroom that invites you to relax.
Sherwin-Williams- Dover White
This white paint has a small splash of yellow in it that gives it a warm tone, but it does not come across as cream or beige. It offers a soft, classic look that reads as cozy without creating an old-fashioned look.
Cool White Paint Colors
Cool white paints are a great choice for a bedroom where you want to achieve a modern, fresh feel. This is the kind of bedroom where you will wake up feeling energized and ready to face another day.
Cool white paints will have blue, green, or cool gray undertones, and these can be highlighted in dark rooms. For example, in a dark bedroom, a white paint color with gray undertones could read as a pale gray.
If the only time you spend in your bedroom is during the evening when the light is lower, then you might want to consider this effect.
Benjamin Moore- White Dove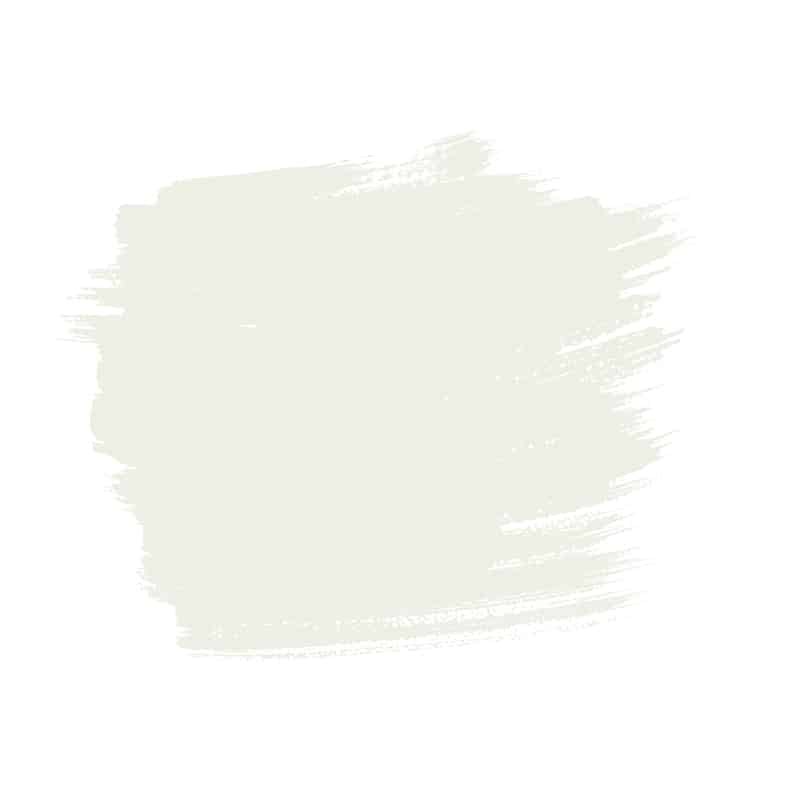 This white paint color has a very slight cool gray undertone that makes it read as fresh and airy in a bedroom. It is neutral enough that it will work with any accent color. Pair it with blush pink accessories for a modern luxury feel.
Benjamin Moore- Sheep's Wool
This is a cool shade of off-white that will appear gray in some lights. Use it with charcoal trim for a sophisticated elegance.
Sherwin-Williams- Mountain Air
This white paint has very evidently blue undertones that give it a really soothing feel since pale blues are calming colors. Use it on bedroom walls with navy blue trim for a space that feels stylish and relaxing.
Neutral White Paint Colors
Neutral white paint colors are those that are purely white and have no undertones at all. Choose these white shades if you want a pure, bright white, similar to what you might expect on the walls in an art gallery.
Valspar- Ultra White This pure white shade lacks any undertones, making it the perfect neutral. Use it on walls, trim, and ceilings in smaller rooms to blur the edges and create the illusion of more space.
Behr- Ultra Pure White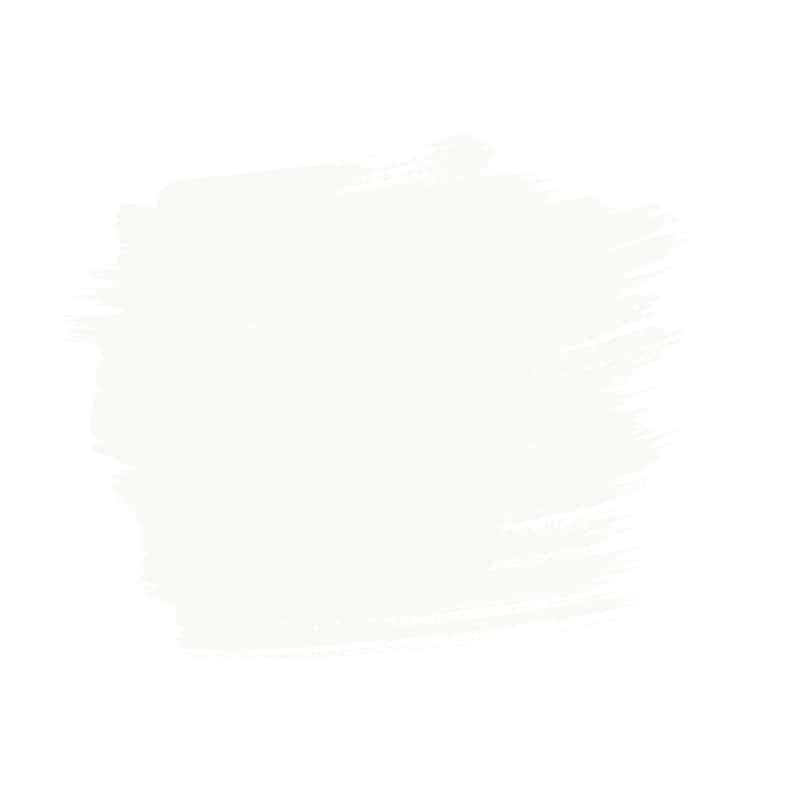 Ultra Pure White is another neutral white that is ideal for bedroom walls in rooms with good levels of natural light. It is also great for trim to showcase the difference between off-white wall colors.
Benjamin Moore- Chantilly Lace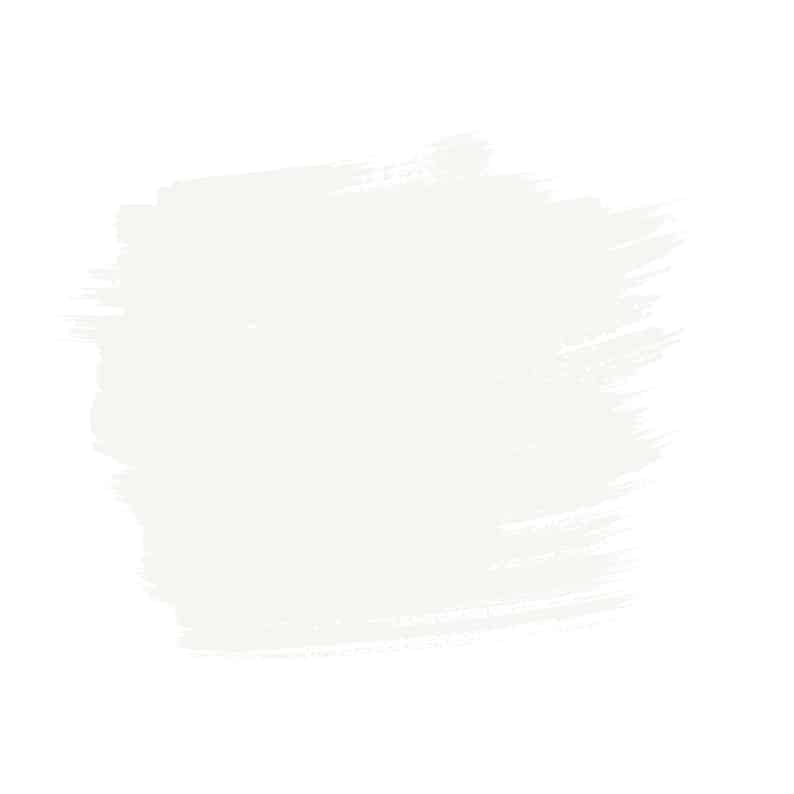 Chantilly Lace is not technically completely free from undertones, but the undertones are so minimal that the white shade won't lean toward cool or warm unless affected by different light sources.
In bright artificial white light, this color can take on a blue hue, while in warm orange or yellow light, it will take on a softer look. In natural light, it will be pure white.