Outside of neutral shades, blue is the most popular paint color to use in home decor. One of the reasons for this is because blue can actually read as a neutral itself, since we are so used to seeing blue as a background color in the natural world, for example, blue skies and blue oceans.
Blue is also a color that psychologists believe promotes serenity and calm, which are feelings most people want to have in their homes, and as a result, it is a color we are drawn to without even realizing it. Blue is an incredibly versatile color that can be used to create so many different atmospheres and styles, which is another reason why it is so consistently popular.
Blue plays well with other colors too, which makes it easy to decorate with. Choose cool grays and greens to keep the mood fresh, or opt for warm shades of peach, coral, and apricot for an interesting contrast.
In a bedroom, choose a shade of blue that reflects the type of vibe you want to achieve, from casual and relaxing to deep and dramatic. Pale blues tend to offer a fresh or soothing feel, while dark blues can feel cozy or intimate. Here we look at some of the best blue paint colors to use in the bedroom and how you can style them to achieve your dream decor.
Benjamin Moore Water's Edge 1635
Water Edge 1635 is a timeless color that has made its way onto the Benjamin Moore' Classic Color Collection'. It is a light shade of blue with subtle gray hues, which is reminiscent of shallow ocean waters or a clear, crisp day.
The color has an icy appeal which gives off a fresh feel when it is used in a bedroom. Pair this color with pure white bedsheets and white curtains for an easy-breezy look in a bedroom, or mix it up with salmon pink accents for a modern, quirky style.
If you are looking for a pale shade of blue that doesn't feel like it should be in a baby boy's nursery, then this is a perfect choice. It feels simultaneously contemporary and classic and plays well with lots of other colors.
Sherwin-Williams Dynamic Blue 6958
This is a bold shade of blue that is bright and energetic. It is a vivid color with plenty of intensity, and yet it is still not too overwhelming to live with. The brightness of this paint color means that it pairs best with neutral shades like dark gray or white, though it will stand up well as a background color to other bright accents such as lime green or coral.
Use this color in a bedroom where you want to create a lively and cheerful vibe. For example, paint all of the walls in dynamic blue, with white trim and white bedsheets. Set hot pink cushions on the bed and a white and pink striped rug on the floor.
Valspar Celestial Blue 5003-9C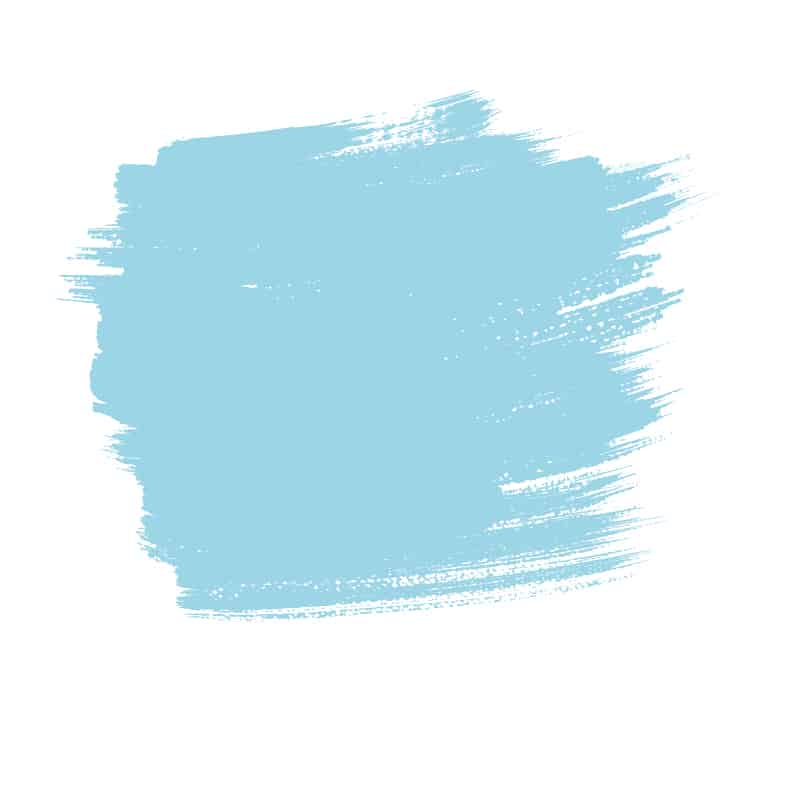 This blue paint from Valspar is a really crisp shade of blue that feels fresh and clean. It has a more modern edge than other shades of light blue, which would look more at home in an art gallery-style space than a country cottage.
Use this paint on bedroom walls for a refreshing atmosphere that promotes vitality and positive energy. It will create the ideal backdrop for dark furniture such as a wrought iron bed frame or painted gray nightstands.
Since this is quite a lively shade of light blue, it also stands up well to brighter accent shades. Consider cherry red geometric patterned curtains for a contemporary look or violet cushions and a comforter for a touch of striking femininity.
Farrow & Ball Green Blue No. 84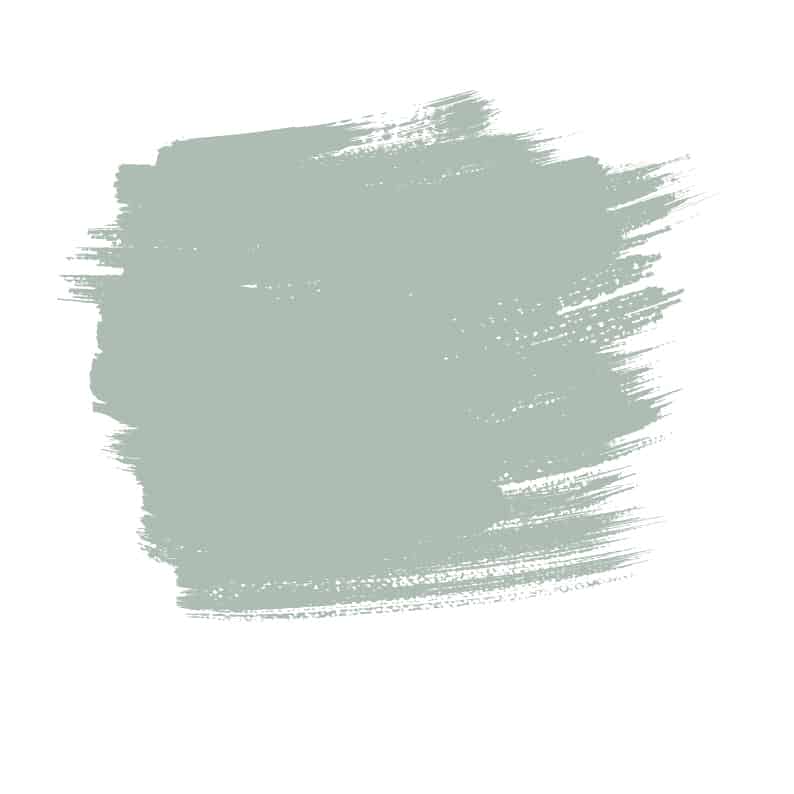 This is a mid to light shade of paint that will look different depending on the changing light in the room. The green elements of the paint bring a soft warmth to a space, while the blue hues create a relaxing and refreshing feel.
This is an ideal paint color to use in a bedroom where you want to create a soothing haven to slow down and escape from the fast-paced world outside. It will pair well with pastel shades such as dusky pink and mint green, and it also looks classically elegant with off-white.
This paint also looks stunning as a trim color in a white or pale gray bedroom to add a subtle hint of color to an otherwise neutral space. Like many Farrow & Ball paints, this color does not feel diluted or washy-washy, yet it retains a muted and mellow vibe which is ideal for bedrooms.
Benjamin Moore Santa Monica Blue 776
This paint color by Benjamin Moore just screams ocean vibes. It is a deep and saturated shade of blue that never fails to evoke thoughts of tropical coastlines and warm ocean breezes.
For an exotic style, choose vibrant shades in your color palette to accent against the blue, such as coral, chartreuse, and flamingo pink, or set the color against simple white and beige shades for a more beach-inspired look.
In a coastal-style bedroom, paint a shiplap feature wall in Santa Monica blue, and paint the remaining walls in pure, crisp white. Choose soft, ecru bed sheets and lampshades to add a casual feel to the space.
Farrow & Ball Pitch Blue No. 220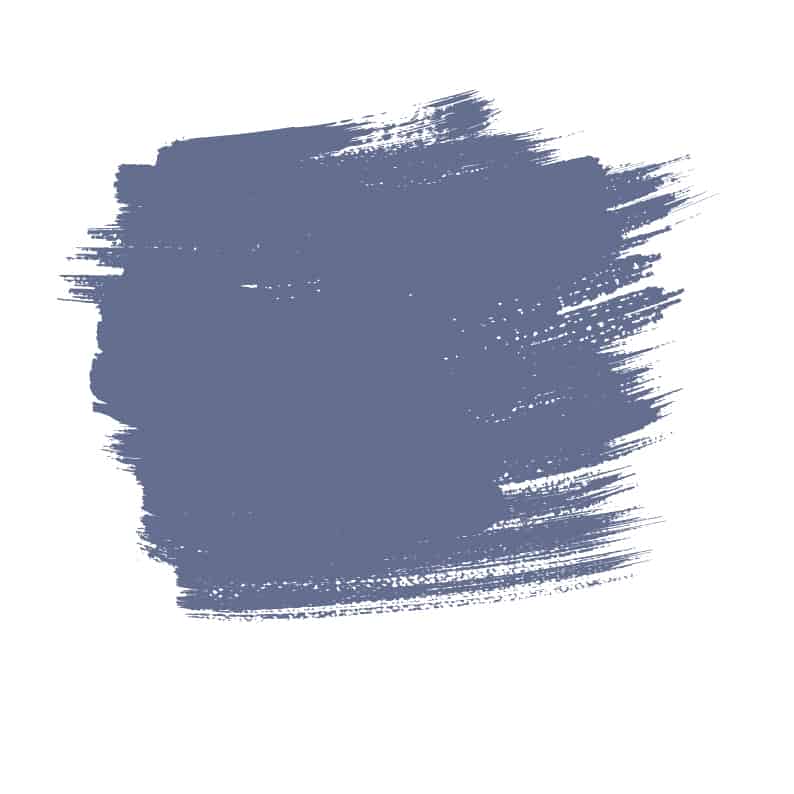 This is a medium to dark shade of blue that is deeply saturated. It will read as different shades depending on the light, with low light giving the paint a more navy look and bright light highlighting the periwinkle blue hues.
Use this paint color on bedroom walls for an atmosphere that changes at different points of the day. In daylight, enjoy the uplifting and refreshing energy of the color, and in the evening, benefit from a more dramatic, intimate vibe.
Benjamin Moore Aegean Teal 2136-40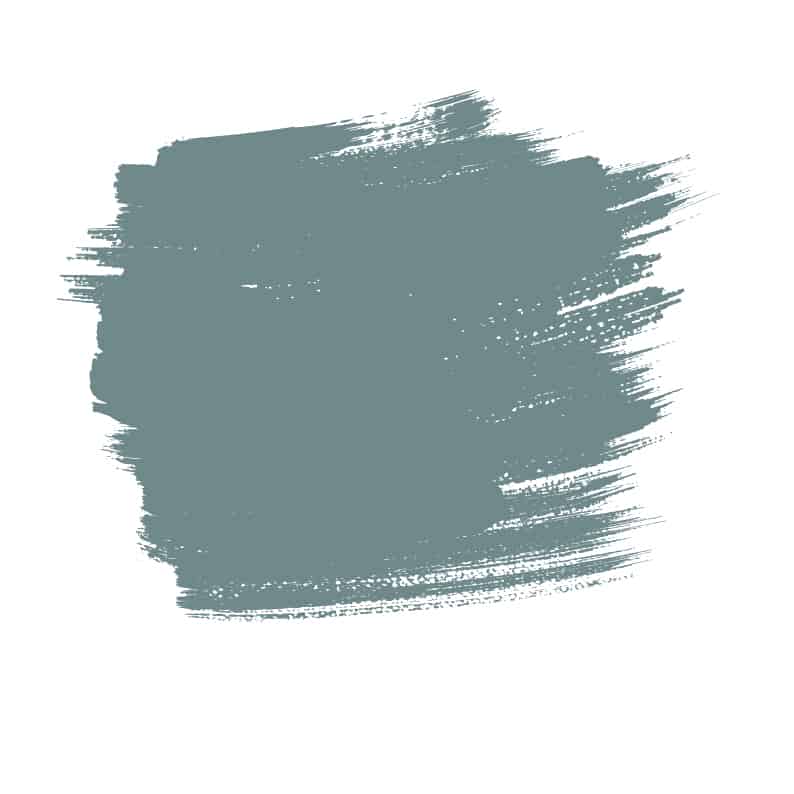 Teal is a really interesting shade of blue-green that encompasses a refreshing and soothing vibe. This paint is a dark and muted shade of teal that is ideal for creating a spa-like energy in a bedroom. Use it with greige for a classic contemporary feel that is both casual and elegant.
Sherwin-Williams Sea Salt SW 6204
This is a very light shade of blue that can also appear gray or green, depending on the light. It is a soothing, easy color to be around, which makes it a good choice for bedrooms where you don't want to feel overwhelmed by color, but also want to get away from bland neutrals.
This color will work well in a coastal-themed bedroom as it has an effortless beachy energy, but it will also look great in a wide range of other styles since it is so subtle.
Benjamin Moore Deep Royal 2061-10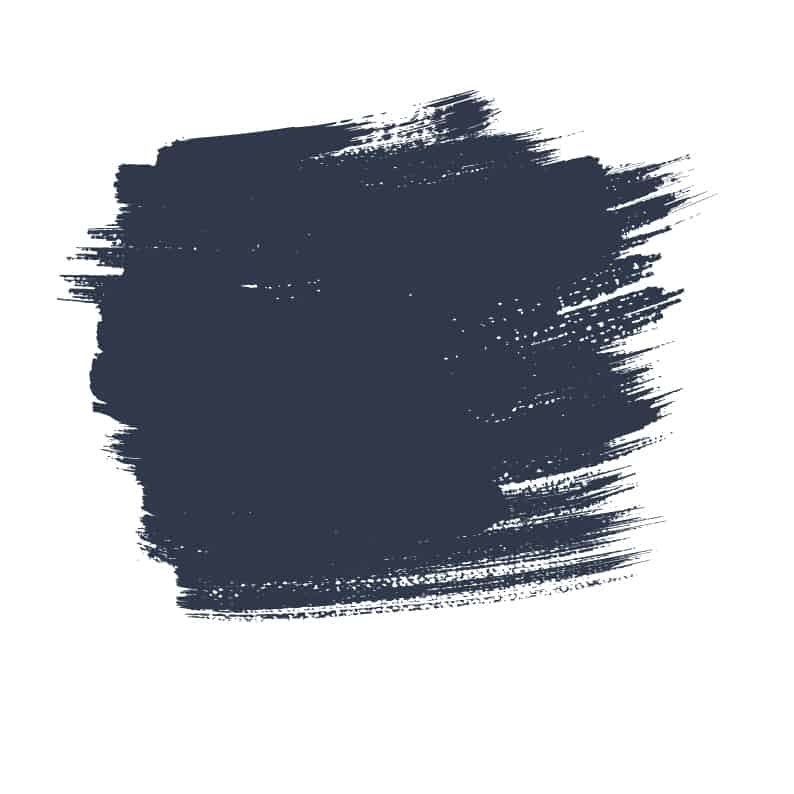 If you want to create a more dramatic look in a bedroom, then this color will appeal. It is a dark shade of blue that borders on black in some lights. It is an excellent choice if you want to lean into the trend for darker wall colors because although this is a dark paint color, it is also quite mellow, so it won't feel overwhelming.
Use this paint on all of the walls in a small bedroom to create a sense of depth. A dark color like this will create the illusion that the walls are receding to make the space feel bigger while also giving you a cozy sensation that the color is enveloping you in a warm hug.
Farrow & Ball Lulworth Blue No. 89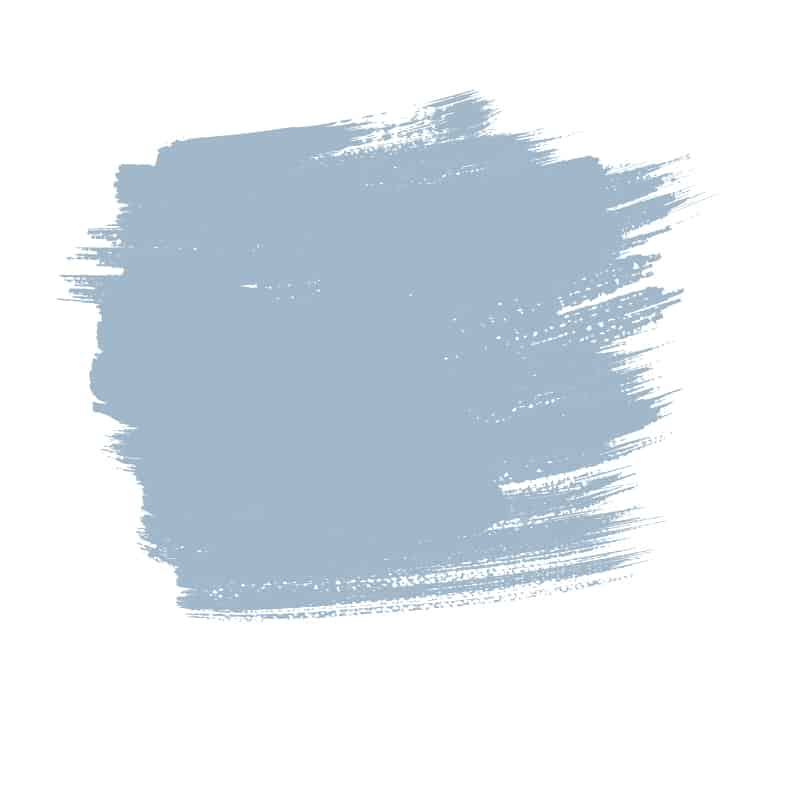 This is a distinctly coastal-themed paint color, which is a soft blue with sage green hues. It will look at home on a beach hut or in an old farmhouse, creating an atmosphere that feels peaceful and relaxed. In a bedroom, use this color on the walls and opt for sheer drapes at the windows to highlight an easy-breezy style.
Farrow & Ball Hague Blue No. 30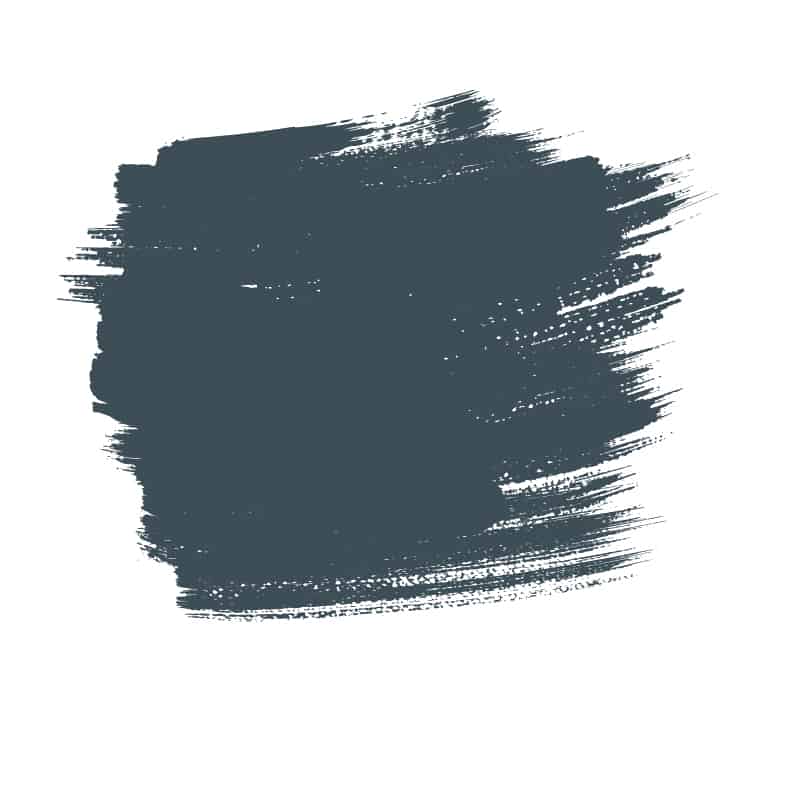 This is another stunning color to use on bedroom walls to follow the trend for darker interiors. It is a cross between dark blue and dark gray but does not seem to obviously point at either color, creating a moody and almost mysterious vibe.
Choose this color on walls in an elegant bedroom, with gold metal light fittings and blush pink accessories such as velvet cushions and a plush rug. This paint color would also work well as a trim color in an off-white bedroom to frame the space and create interest or use it on an accent wall to draw attention to one end of the room.
Sherwin-Williams Granite Peak SW 6250
Granite Peak SW 6250 from Sherwin-Williams is a modern classic. It is a medium to a dark shade of blue with a gray hue, which will add a relaxing and understated moody look to a bedroom. Pair it with copper accents for an industrial style or clean white accessories to lean into a contemporary coastal vibe.