If you're considering painting your nursery in gray, you'll be pleased to know that this is still a very stylish color option for a baby or child's room, and it offers several benefits.
Here we will look at the best shades of gray paint available that will work well in a nursery, as well as the colors that will work well alongside gray shades, and how to incorporate them flawlessly into a nursery for the dreamiest result.
Is Gray Suitable for a Nursery?
The simple answer to this question is, yes, absolutely! Gray once had a reputation for being dull and dreary, and even a little depressing, but over the last decade or so, gray has seen a revival in interior design, and it is now one of the most favored paint colors.
You will probably have noticed that gray interiors are now everywhere, from formal dining rooms to casual living rooms and even fresh laundry rooms.
Gray is a color that can work in absolutely any interior style you can think of, including minimalist, industrial, art deco, mid-century modern, and even rustic styles.
Even if you love gray interiors, you might be nervous about choosing it as a paint color for a nursery because it isn't a traditional nursery shade.
This is actually one of the reasons that makes it a perfect choice because we are moving away from the notion that a baby boy should have a blue nursery room and a baby girl should have a pink room. Gray is not a gender-specific color; and instead, it is a neutral shade that will work well with most other colors you pair it with.
If you are painting the nursery in preparation for the arrival of your baby and you have opted not to have the gender of the baby revealed, then gray is an ideal color choice due to the fact that it is gender-neutral. For this same reason, it is a good color choice in a child's room where a boy and girl share a room.
Gray is a timeless color that helps to futureproof your nursery. By just changing the accessories, you can update the look of the room as your child grows without having to repaint the walls, allowing the room to grow with your baby.
Gray is also a wall color that will work if you decide to later change your nursery into a guest bedroom or a gym, or it will appeal to potential buyers of your home if you decide to sell your property, even if they don't have the need for a nursery.
Which Shade of Gray is Best for a Nursery?
When most people think about colors for a nursery, their mind immediately goes to pale shades. While pale gray is most certainly a beautiful option for a nursery, it doesn't need to be the only shade you consider.
Any shade of gray, from the palest off-white gray through to a dark charcoal gray, can work well in a nursery.
Although dark shades were once thought of as making a room feel small and depressing, it is now known that dark paint colors can actually make a space feel very cozy and comforting. What more could you want from a nursery than a room that makes your baby feel comforted and safe?
If you don't want to go the whole hog and paint every wall in a nursery in dark gray, you could instead consider a feature wall painted in charcoal with your baby's name displayed across it in a shade that matches your color scheme.
For accessories, dark shades of gray make an excellent choice because they won't show stains quite so obviously, for example, dark gray crib sheets or blankets.
Top 8 Gray Paints for a Nursery
Elephants Breath by Farrow and Ball
Elephants Breath is one of the most renowned paint colors produced by Farrow and Ball that is consistently among their best-selling shades. Everything about this paint is dreamy, including the name, which is what makes it such a perfect choice for a baby's room.
This shade of gray has a warm and natural feel to it, with magenta undertones that can be seen to varying degrees depending on the light. In cool artificial light or low light, this paint can appear almost lilac, while in natural bright light or warm artificial light, it will have a warmer gray-beige tone to it that is both cozy and uplifting.
This is an ideal paint color choice for all walls in a nursery room. Pair it with pure white trim for a fresh feel or dark gray-blue accents for a modern edge.
Agreeable Gray by Sherwin Williams
Agreeable Gray is considered by many interior designers as the ultimate shade of neutral gray. It is a cross between gray and beige, leading some people to describe it as a 'perfect greige,' but it actually is much closer to gray than beige and, therefore could be described as gray with a hint of beige rather than a hybrid of the two colors.
The predominant gray shade of this paint means it has cool tones, but the hint of beige adds warmth that balances this out. The result is a truly neutral gray color that can work well in both cool and warm color schemes.
In a nursery, accessorize with earthy tones for a cozy and relaxing space, such as fluffy brown teddy bears, jute storage boxes, and tan-colored trim.
Gallery Gray by Valspar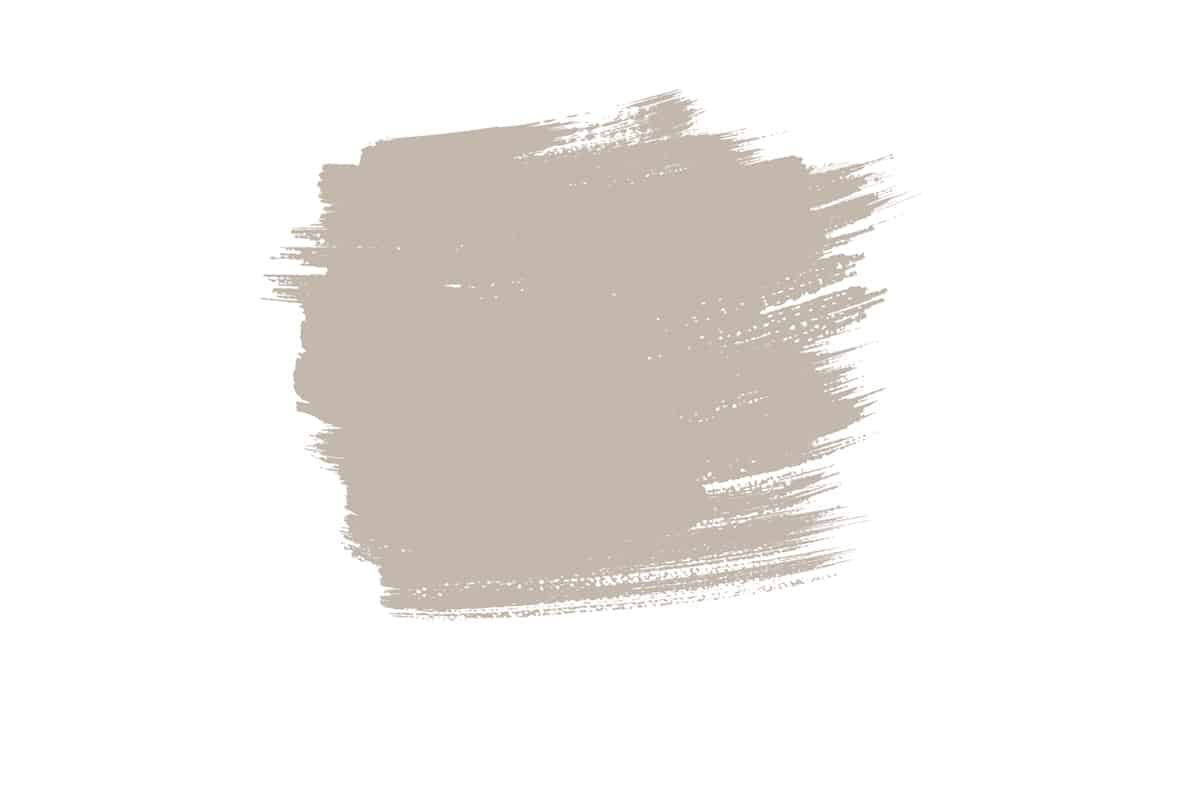 Gallery Gray is a warm shade of gray paint that has strong tones of beige. It will work nicely in a nursery with a warm color palette, pairing beautifully with rich chocolate browns or earthy tan shades, and it will also look modern yet cute when paired with dusky pinks.
This color is a true 'greige' that will help to achieve a soothing and calming space in a nursery, perfect for helping to induce sleep at naptime.
Stonington Gray by Benjamin Moore
This is undoubtedly a cool shade of pale gray with blue undertones. The cool tones make this shade appear as a very refreshing and clean color, with the hints of blue ensuring that a relaxing atmosphere is achieved.
This color will pair well with a blue and green color palette, or it could work well with soft pink and lilac shades.
Planetary Silver by Behr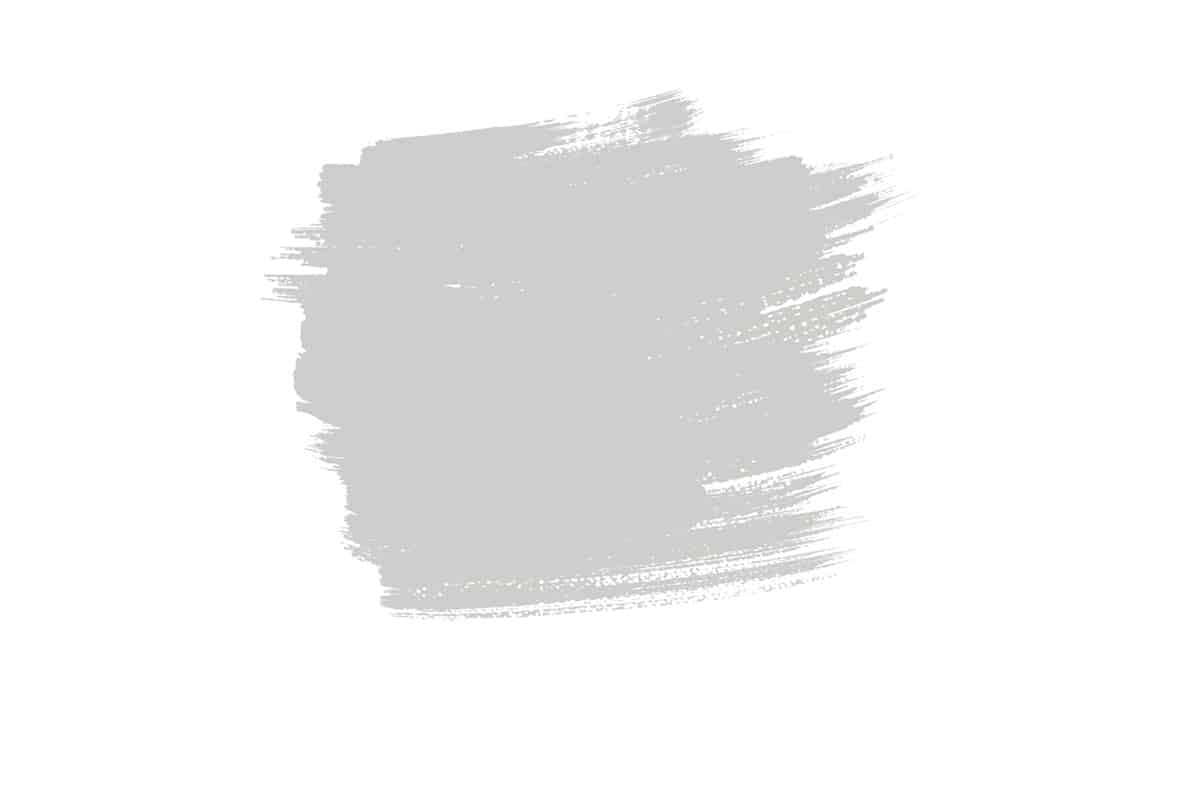 Planetary Silver is a cool shade of gray paint that is more heavily pigmented, giving it a result that leans more toward mid-gray than pale gray.
It has blue undertones and so pairs well with blues and greens. Use it with navy accents such as navy curtains and navy crib sheets for more depth, or pair it with mint accents for a fresher feel.
Balboa Mist by Benjamin Moore
This gray paint has a very subtle feminine feel to it, thanks to its pink and purple undertones. It would be a great choice in a baby girl's nursery if you want to get away from the traditional gender-specific colors but still want to infuse the space with a delicate girly vibe.
The undertones of this paint make for a gray shade that is warm without leaning towards beige, making it a nice option for a soft gray that isn't overly warming.
Notre Dame by Valspar
If you have experimented with gray in the past, then you may have found it to be a tricky color to work with. This is down to the huge variety of grays available with varying undertones that can look completely different in different types of light.
If you want to ensure you choose a gray paint for your nursery that will work well with any color scheme, then you need a neutral gray like Notre Dame by Valspar. This is a medium shade of gray that doesn't have any noticeable undertones and therefore doesn't lean toward a cool or warm palette.
It will work well with beiges, pinks, and browns, just as well as it will work with blues and greens. This paint color takes the guesswork out of decorating with gray and is a failsafe option that will work in any space with any other colors.
First Star by Sherwin Williams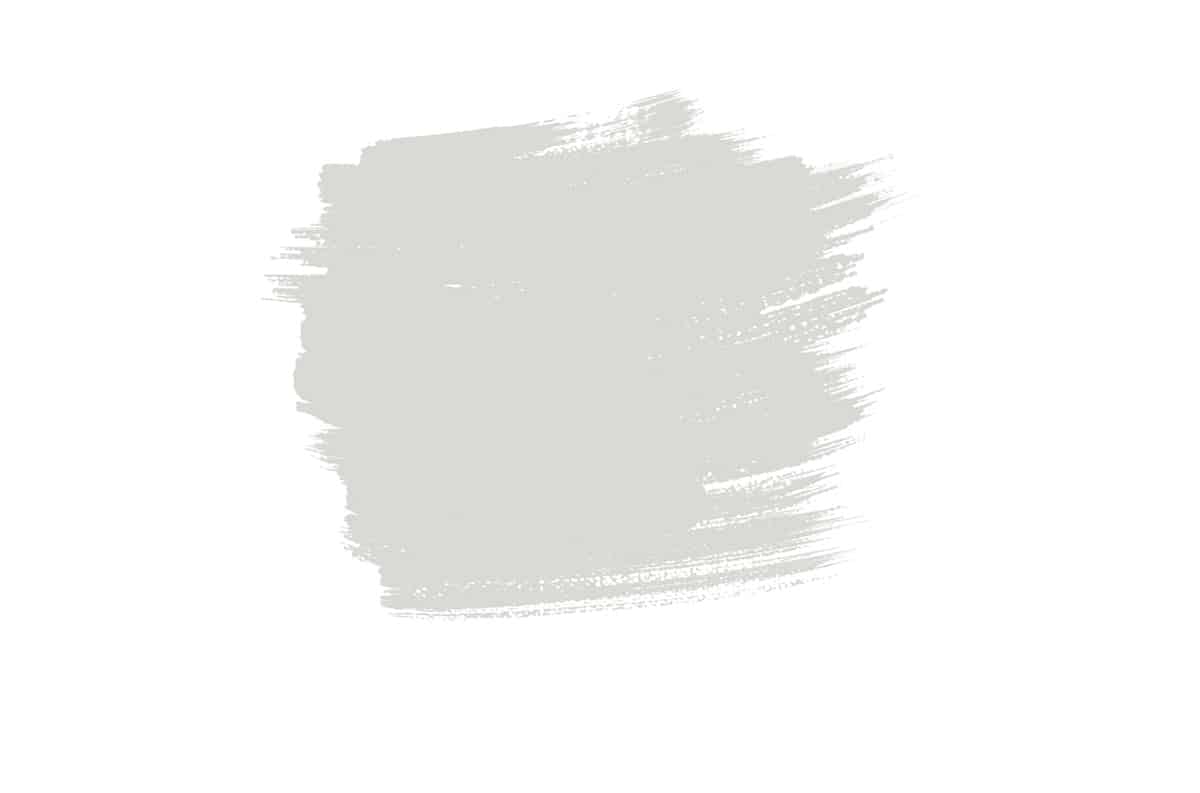 If you want an off-white shade of gray for a subtle, cloud-like dreamy nursery, then First Star by Sherwin Williams might be just what you're looking for.
This is a soft shade of gray with cool undertones of blue and green. Using this color on all of the walls in a nursery will make for an understated modern look, or you could use it to paint the trim in a nursery for a contemporary twist on the standard white trim color.
You could use this color alongside various shades of blue, from sky blue right through to navy, or pair it with green for a more earthy feel. It can also work well with yellow, which makes a bright and cheerful contrast with blue shades of gray.
If you are looking for some gray paint color choices for living, follow our guide on gray paint colors for living room