Black has long been thought of as a classic and elegant color in fashion; just look at the little black dress or tuxedo suits. However, in homes, black is often considered an oppressive or gloomy color. We have also been taught for many years that dark interiors will make a room feel small and claustrophobic.
Since we have faced decades of white, pale, or brightly lit interiors, people are now finding themselves drawn to darker shades, and an interior design revolution has occurred where darker-colored walls and furnishings are highly sought after.
Contrary to popular opinion, dark paint can actually make walls look as if they are receding rather than closing in on us, creating a feeling of depth and space in a room. Dark shades also create a sense of comfort and coziness, which is at odds with the view of dark rooms as depressing places.
If you want to embrace the trend for darker interiors, then black is a beautiful choice. It is the perfect dark neutral because, by its very definition, black lacks color and, therefore can be used in any color palette. It creates a neutral backdrop against that other colors will stand out.
Here we look at ways to use black paint in interior design and some of the best black color options available.
Black Paint Finish
The best finish for your black paint will depend on where you are using it, what condition the surface is in, and the type of style you are trying to achieve. For a luxurious cozy feel, then opt for matte black wall paint. This finish will absorb light and add depth to a space.
Other items in the room tend to fade into matte black walls, which can also contribute to making a space feel calm and uncluttered.
If you are going for a glamorous look, then opt for a gloss finish with your black paint. This can work well when using black for trim, such as around doorways or for stair rails.
The gloss finish on the paint makes it more hardwearing, which is great for areas such as hallways that get a lot of use, but it also catches the light and draws attention to any flaws on the surface of the wall or trim.
If your original surface is not perfect, then matte black paint will work much better to hide imperfections. Black paint is a stylish choice for a home's exterior as well as the interior. For example, a black front door will look modern yet classy.
What Undertone for Black Paint?
Some black paints are pure neutrals, which means the black shade will lack any hint of color at all, whereas some black paints will have undertones.
The undertones in black paints may not be obvious unless they are held against pure black paint; in that case, the undertones become more clear. The undertones in black paint will be more visible in natural light, so it's worth considering the aspect of your room and how much natural light it gets before making the decision on that black paint to use.
The undertones in black paint will adjust the feel you get from the paint and the atmosphere created in a room. For example, a black paint with red undertones will feel dramatic with a hint of warmth, while a black paint with brown undertones will have a more cozy and welcoming feel.
Black paints with blue undertones can create a more soothing vibe in a room, while black paints with green undertones could give an earthy or refreshing sense. You should pay attention to the undertones in black paint because this can also affect that other colors will work in your color scheme.
Black Paint Colors That You Can Swear By
Tricorn Black by Sherwin Williams
This shade of black is consistently among Sherwin Williams's best-selling paint colors, and it's not hard to see why. This is a deeply saturated black that is considered to be one of the purest blacks available, as it lacks any distinguishable undertone.
If you want an intense black that can work well as a pure neutral, then this is a great paint choice.
Off-Black No. 57 by Farrow and Ball
Off-Black No. 57, as you might expect from the name, is not a pure black. It sits somewhere between darkest gray and black and represents a softer choice if you want to go for a black color that isn't too intense.
It will work well in both small and large rooms alike and can also be a really nice choice for trim in a pale gray space.
Onyx by Benjamin Moore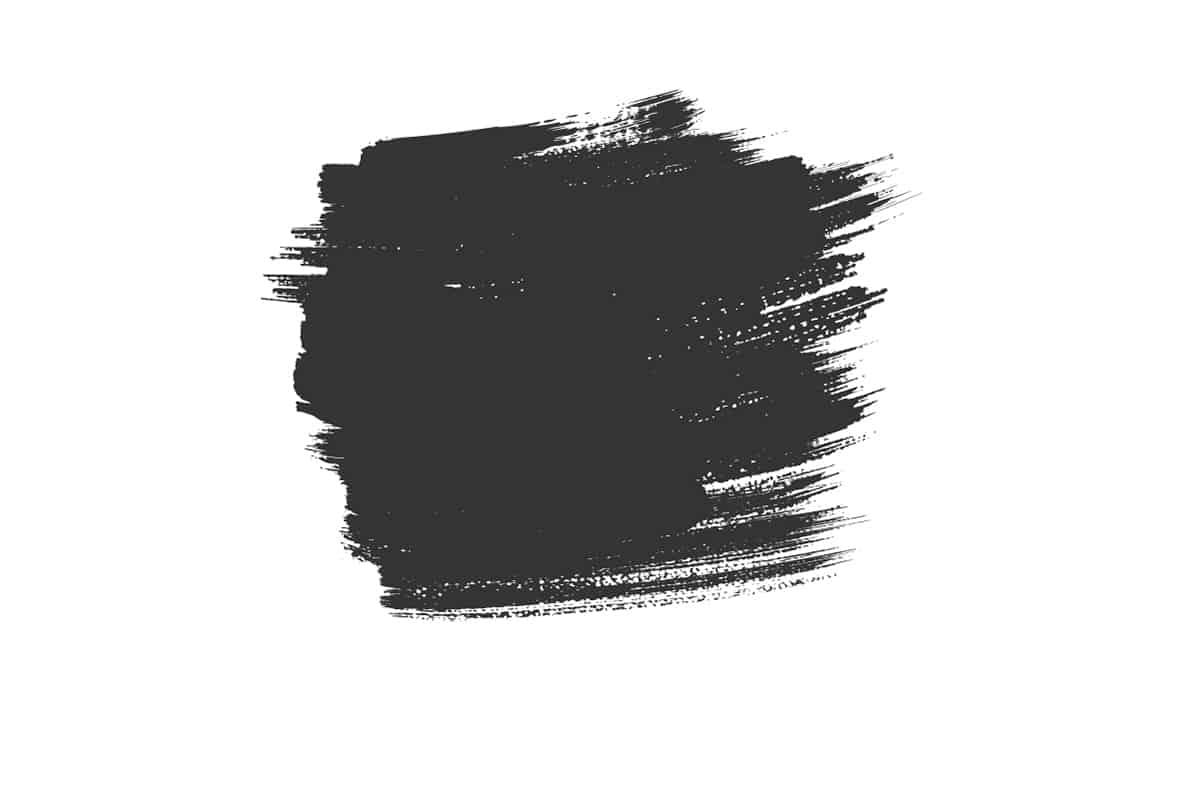 Like Tricorn by Sherwin Williams, Onyx is a true shade of black paint that does not have any undertones you could detect with the naked eye. This would be a beautiful color choice for bathroom walls with a gold statement mirror, or it could work equally well on a front door in a glossy finish for a striking yet elegant look.
This would be a great choice of black paint in a bold monochrome style, as it will contrast very sharply with white.
Soot by Benjamin Moore
This black paint is more of a dark gray shade in bright natural light, but it will look black in low light. It has blue undertones that make it a really calming and soothing shade, ideal for country kitchen cabinets with a modern twist.
It pairs really well with shades of beige or natural wood finishes for a really warming atmosphere.
Peppercorn by Sherwin Williams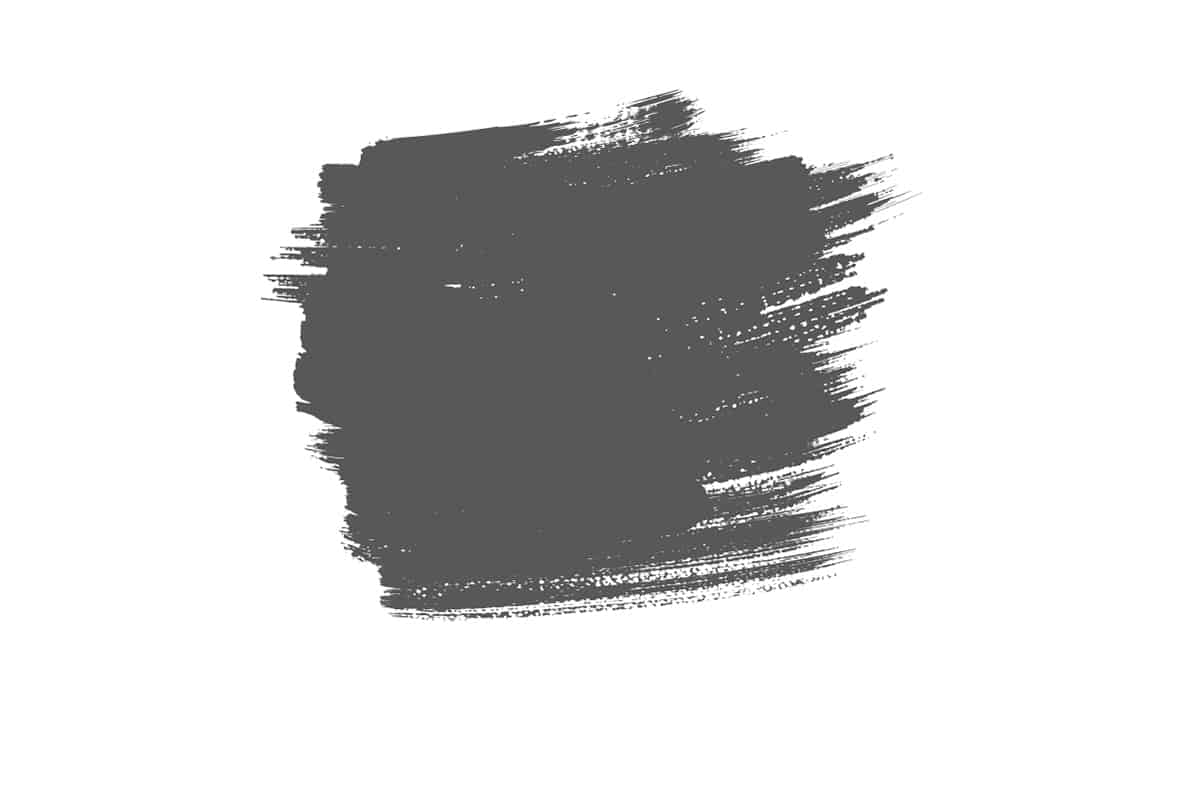 Peppercorn is another black paint that verges on gray. If you are looking for a color that is deeper than dark gray but not quite as heavy as black, then this paint is a great option. It offers a moody and atmospheric appeal without being too harsh.
Beluga by Behr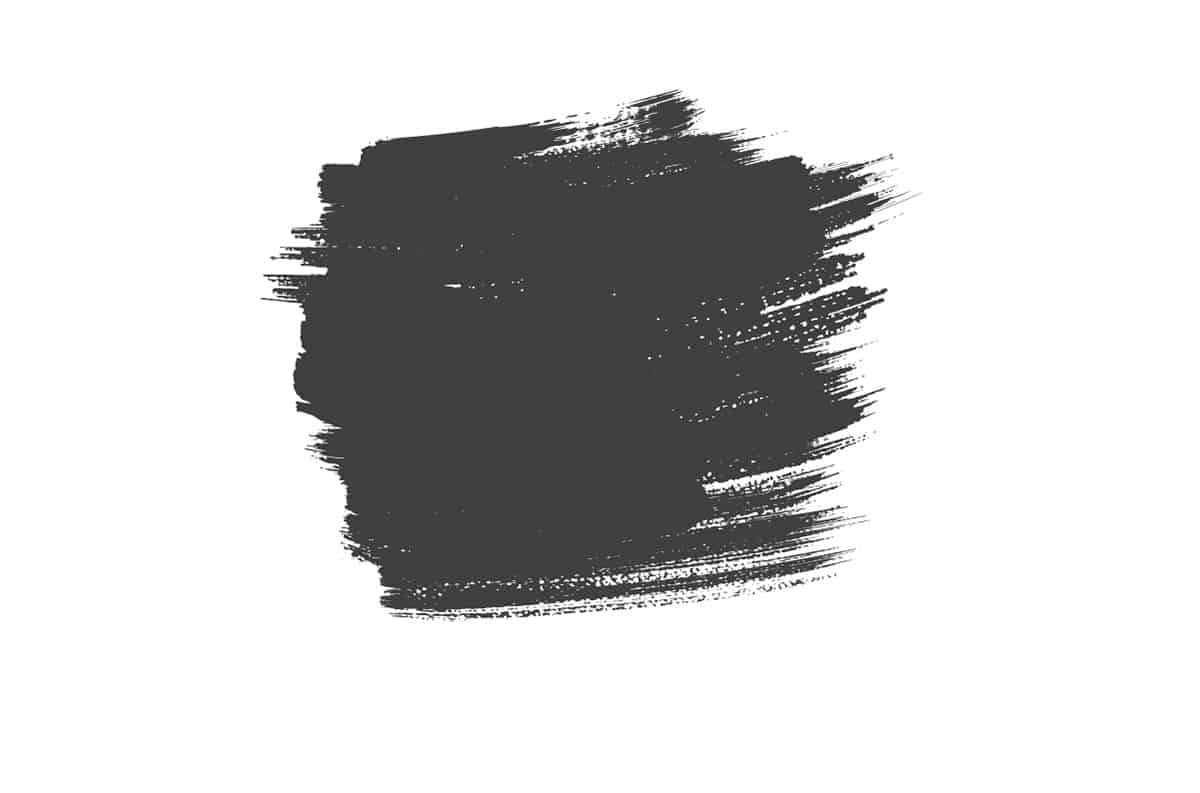 Beluga is a good compromise between dark gray and black. It has cool undertones that mean it pairs well with a green or blue color palette.
Racoon Fur by Benjamin Moore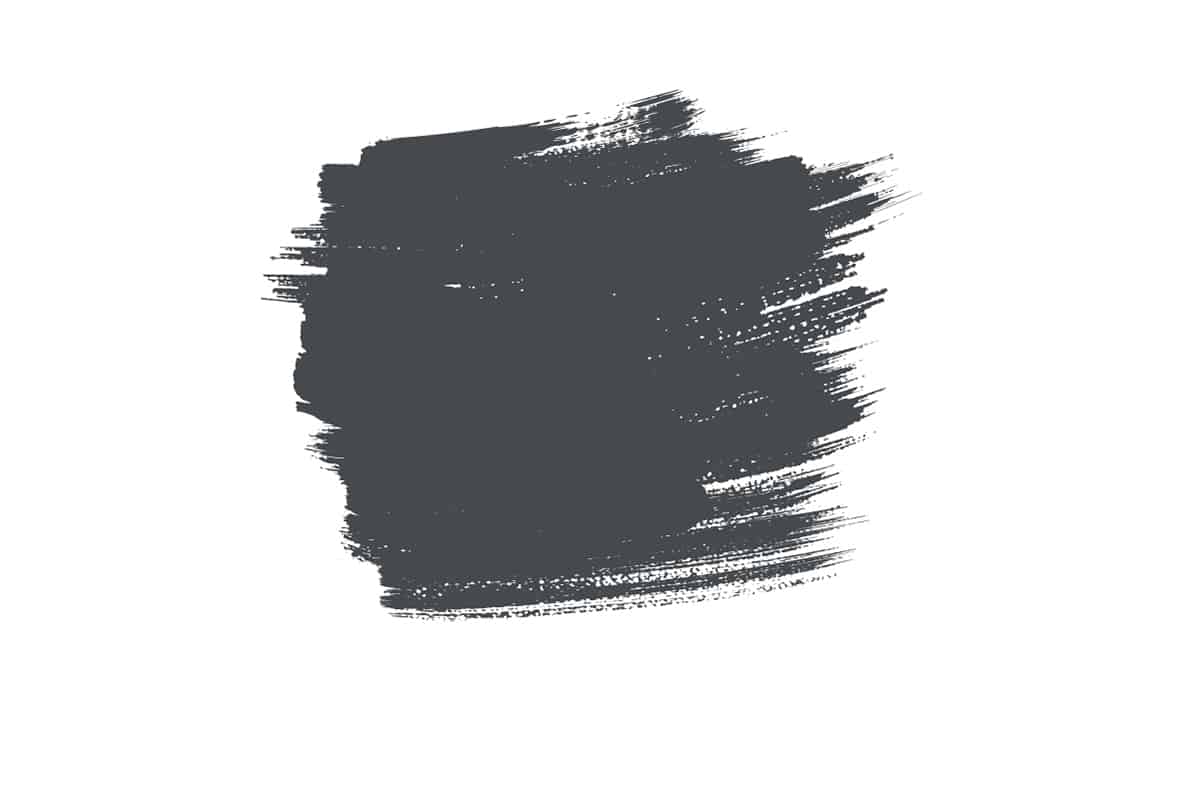 Racoon Fur is a luxurious shade of black that has blue undertones. When paired with white or pale gray, this color can look like a deep and dark shade of blue-gray, for example, when it is used to paint kitchen cabinets in a bright room with white walls. In rooms that are not well lit, or when used with other dark colors, this paint will appear black.
Black Fox by Sherwin Williams
This is a silky shade of black that has brown undertones. The brown in this paint gives it a really earthy effect that works to create a cozy and warming atmosphere, especially when the paint is used on all of the walls in a room. Use this color alongside olive greens and shades of tan to create a natural theme.
Black Evergreen by Valspar
This is a black-green color with distinctly green tones running through it. It is reminiscent of a dark forest on a stormy day and can be used to create an earthy look in a room. Contrast this color against pure white walls by using it on trim, or paint wooden furniture in this shade of black and highlight it with golden-colored handles.
This color will also look stunning with cool shades of gray, or it will contrast against beige and brown colors.
Black Garnet by Behr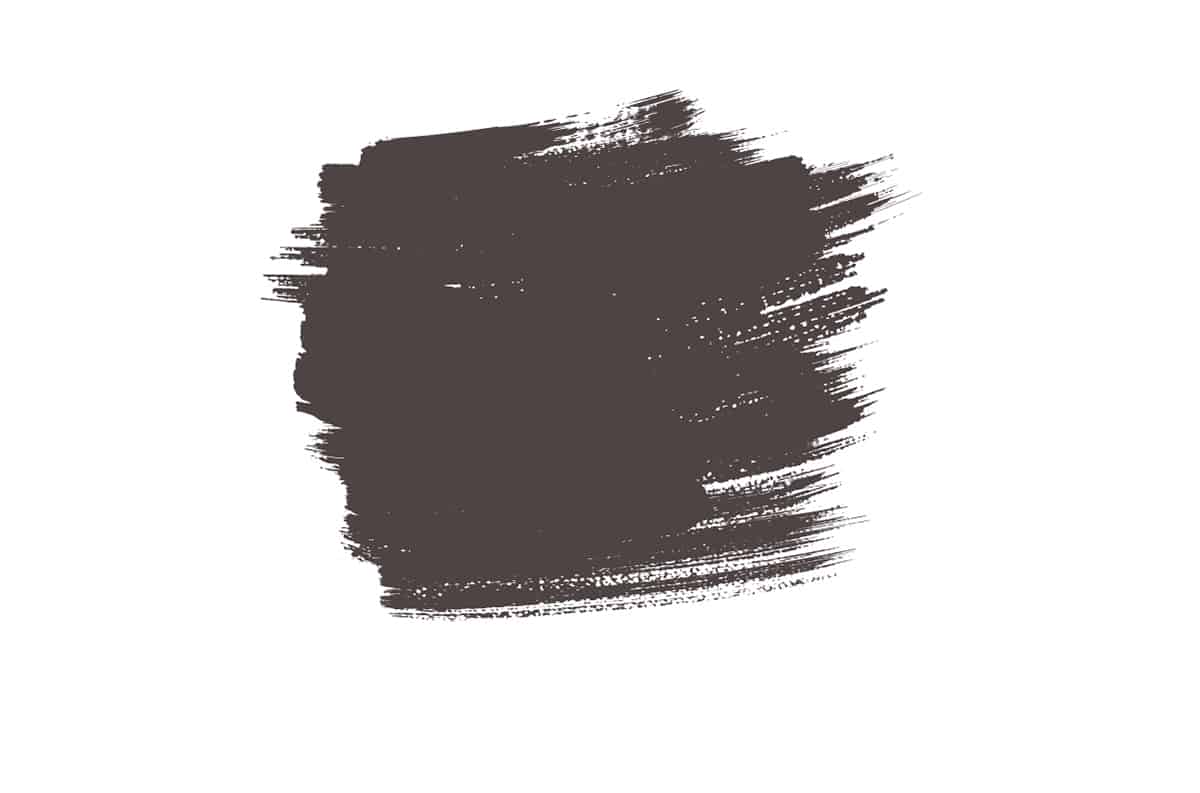 Black Garnet has red-purple undertones that result in a black-burgundy finish. It can be used to achieve a sumptuous and indulgent atmosphere in a space that is also warming.
Use it in a formal dining room to create an opulent look with silver accents, such as a silver candelabra or silver chandelier.
Black Satin by Benjamin Moore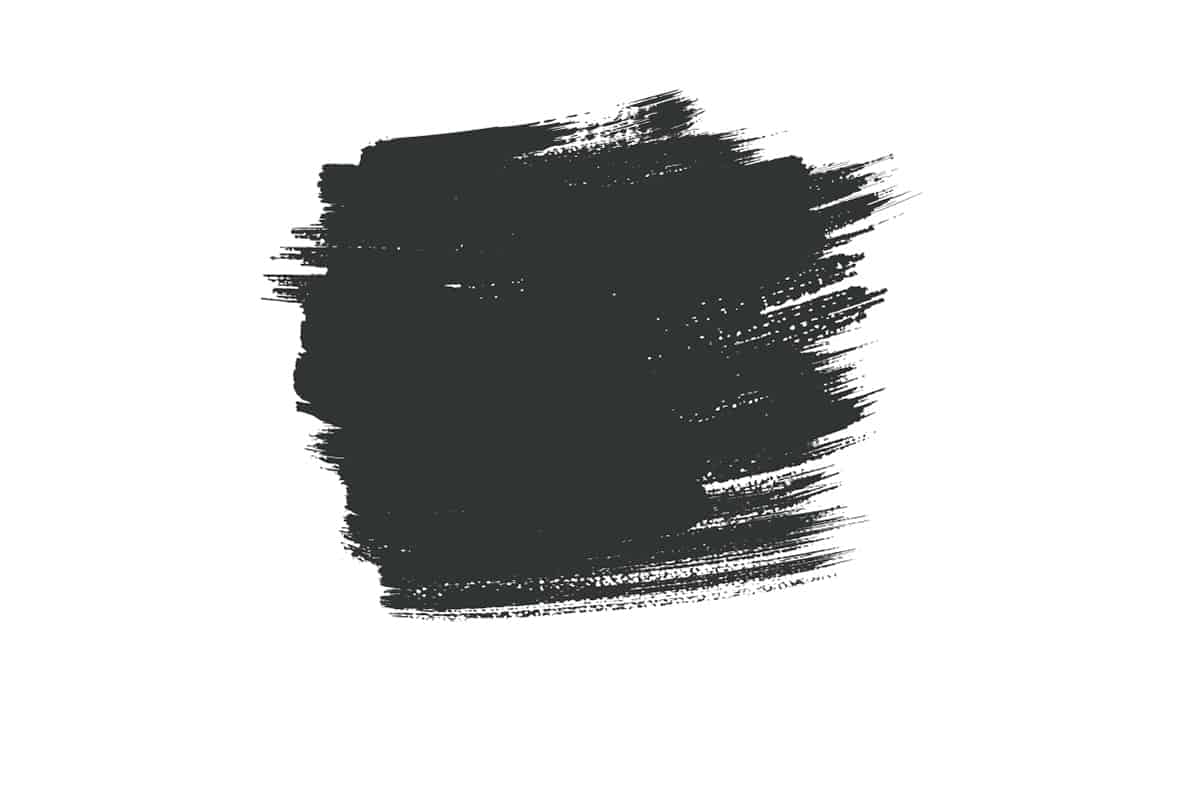 Black Satin is a rich black paint color that has blue-green undertones. It works really well as furniture paint if you want to upcycle an old dresser or shelving unit. Add gold or copper handles to contrast against the cool shades in black.
This is also a color that would work well as a trim color in a pale gray room or with walls that have been painted emerald green or sapphire blue.
Wrought Iron by Benjamin Moore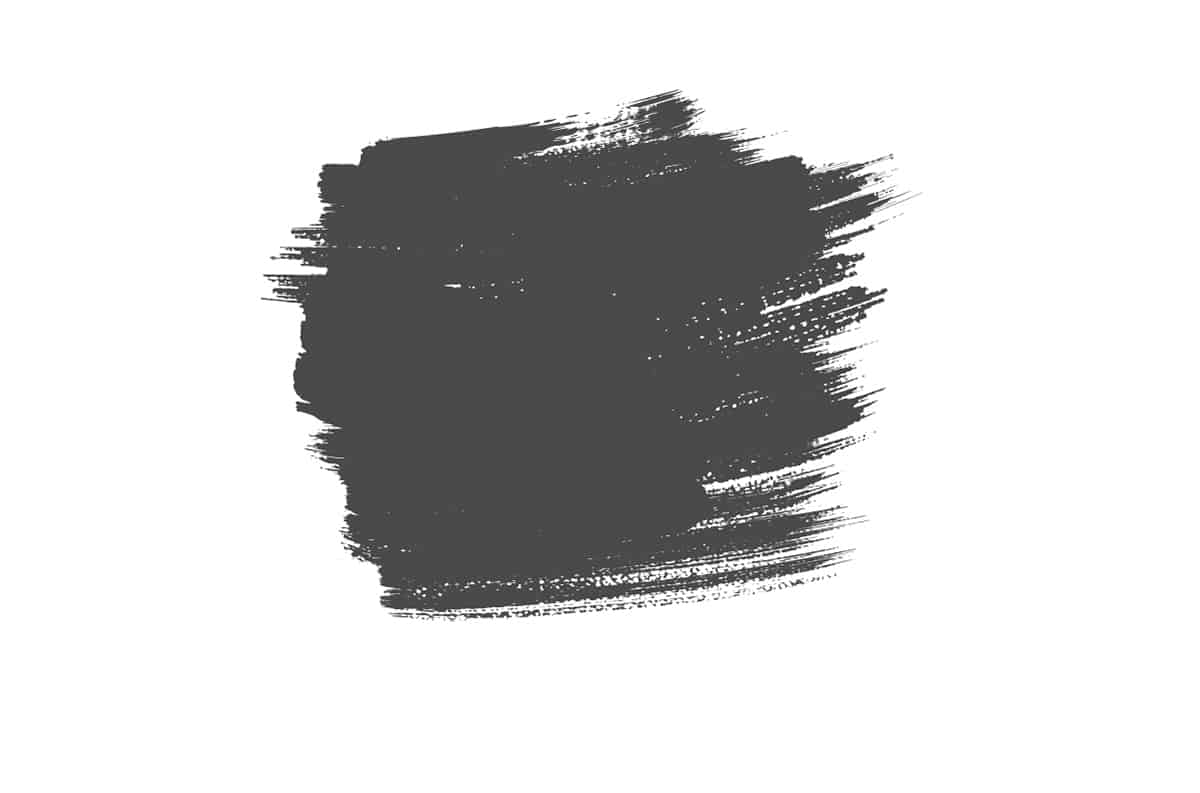 Wrought Iron will appear black in low light or artificial light, but in bright natural light will have a more gray appearance. The undertones are slightly blue but not in any obvious capacity, though the color does have a cool feel.
It would work well as a wall color in a bathroom or bedroom and could be used with a wide range of other colors. Add a luxury feel to a room painted in this color by using rich textures such as velvet in colors such as dusky pink or olive green.
This color would also look glamorous when used with a teal and gold color scheme, or you could create a rustic atmosphere with pale gray walls, tan leather furniture, and natural wood floors.
If you also prefer other neutral paint colors, we recommend you to check out our article ' 9 Ideal Gray Paint Colors for Living Room '