Choosing the best flooring for a small bathroom can be a daunting challenge. While aesthetics, such as the optimal size and color, can be very subjective, there are many other relevant factors to consider to find the perfect match for your home.
We will take a look at the selection of the best and most commonly used bathroom floorings and how they stack up in terms of water resistance, price, longevity, difficulty of installation, and more.
Porcelain Tile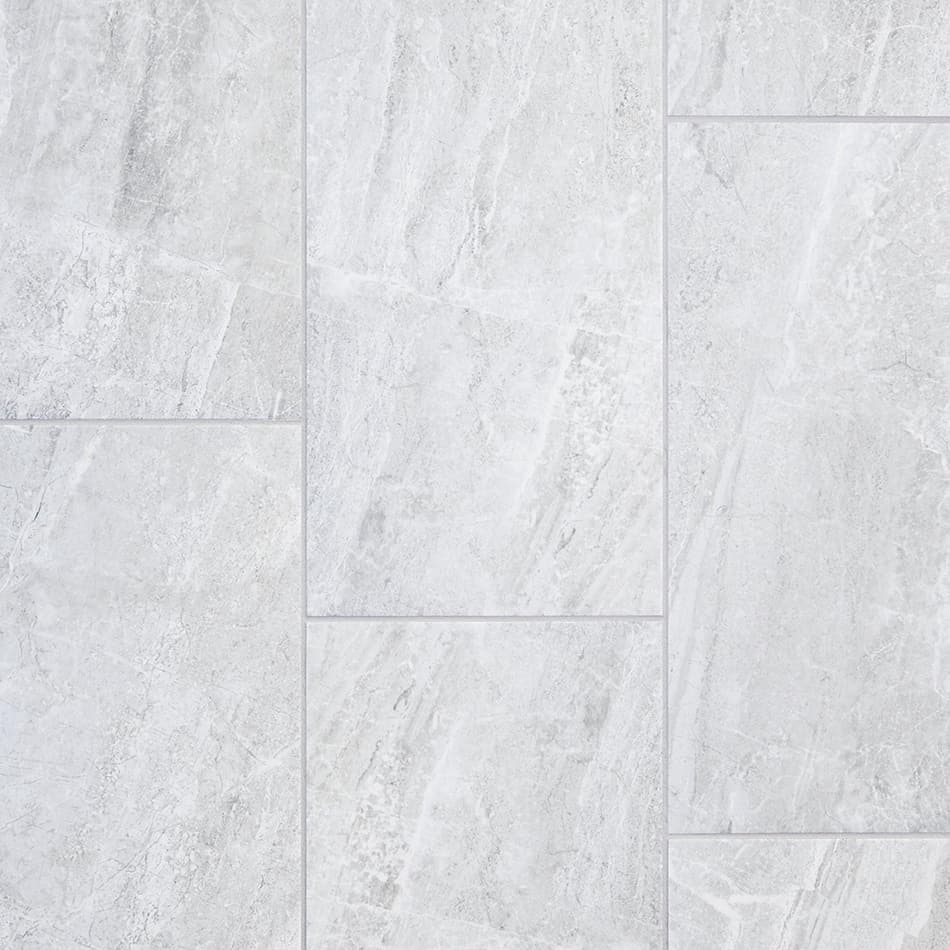 One of the benefits of having a small bathroom is that it requires less material and therefore leaves more room for creativity and going for the pricier options that could've been too costly otherwise. Falling into that pricier category is the versatile porcelain tile.
It can be installed either in its natural state or mimic the look of other materials such as stone or wood, giving them a broad aesthetic range.
Porcelain tile is almost impervious to water damage and has a low absorption rate, traits that make it stand out among competitors. Likewise, its increased density and toughness make it one of the most durable materials to opt for.
As we hinted at earlier, the only drawback is that high-quality porcelain tile comes at a greater price compared to ceramic tile. Likewise, the installation will require special tools, and it is advisable to hire a professional to avoid unnecessary damage.
Ceramic Tile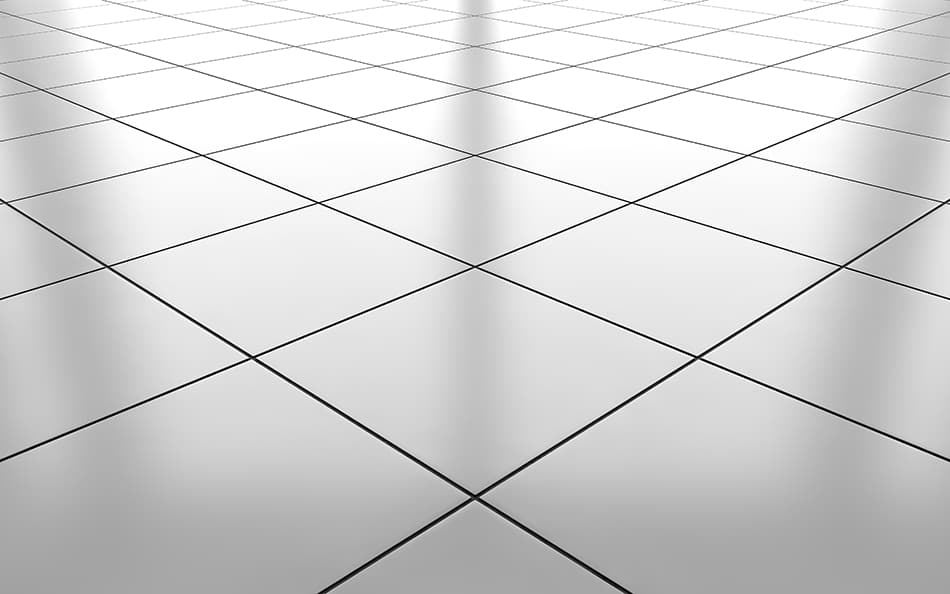 When looking for a good balance between quality and pricing, you will be hard-pressed to find a better choice than ceramic tile. Despite being softer and more porous than porcelain tile, ceramic tile offers good durability and water resistance at a considerably lower price.
The softer nature of the ceramic tile isn't all that bad either, as it makes the tile easier to cut and install yourself as well as more comfortable to walk on. Ceramic tile also tends to stay cooler than its porcelain counterpart, making it ideal for warmer climates.
Ceramic tile can crack or chip in high-foot traffic areas, which is something to keep in mind. Likewise, due to its fairly high absorption rate, you should clean water spills promptly and do regular weekly deep cleanings to keep your floor in pristine shape for years to come.
Concrete Flooring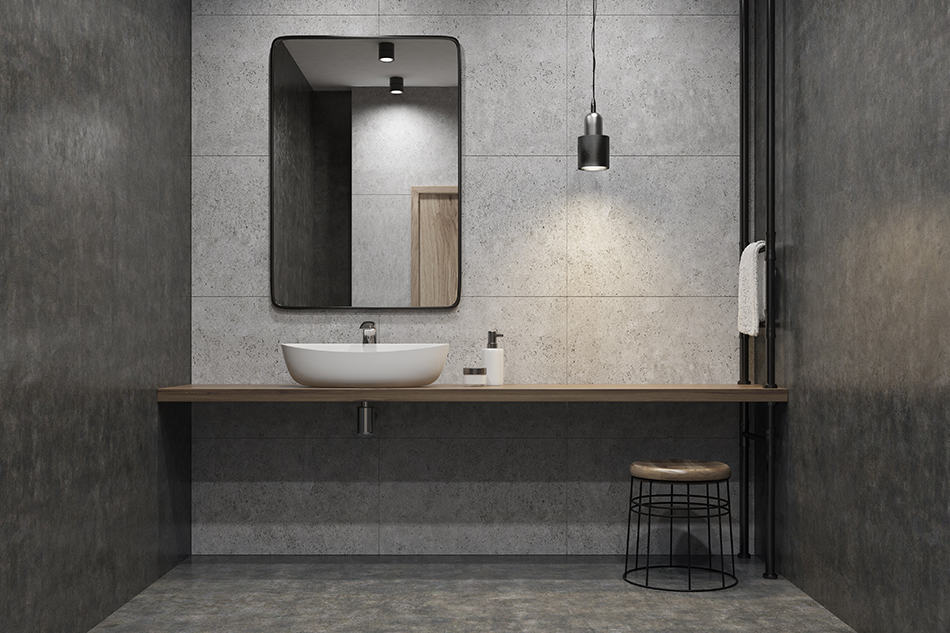 Sharing many similarities with ceramic tiles, concrete flooring is a cost-effective solution to your bathroom flooring. For a bump in price, you can even add color stainings and other aesthetic changes, making it surprisingly versatile.
The main strengths of concrete flooring are immunity to water damage, overall amazing durability, and ease of cleaning. On the flip side, it is a porous material and can be stained. To avoid such complications, it is best to apply a sealant to the concrete from time to time.
If you are looking for bathroom flooring that will potentially last as long as the home itself and fits your decor, then concrete flooring is definitely worth your time.
Ceramic tile can crack or chip in high-foot traffic areas, which is something to keep in mind. Likewise, due to its fairly high absorption rate, you should clean water spills promptly and do regular weekly deep cleanings to keep your floor in pristine shape for years to come.
Luxury Vinyl Flooring
Called luxury vinyl tile or luxury vinyl planks depending on the form of the flooring, the luxury vinyl can give your bathroom that high-end, elegant look of a wood floor at a lower cost. It is important to note that there are no notable qualitative differences between the two forms of luxury vinyl.
Though being one of the cheaper options, luxury vinyl flooring comes with a great range of quality to choose from if you wish to increase its resistance to water, stains, and wear. Luxury vinyl is also popular because it is very easy to install and maintain.
In case you wish to go the extra mile, some shops might have small lots of luxury vinyl that they have difficulty selling, and your small bathroom is the perfect fit, allowing you to potentially negotiate an even better price.
Rolled Sheet Vinyl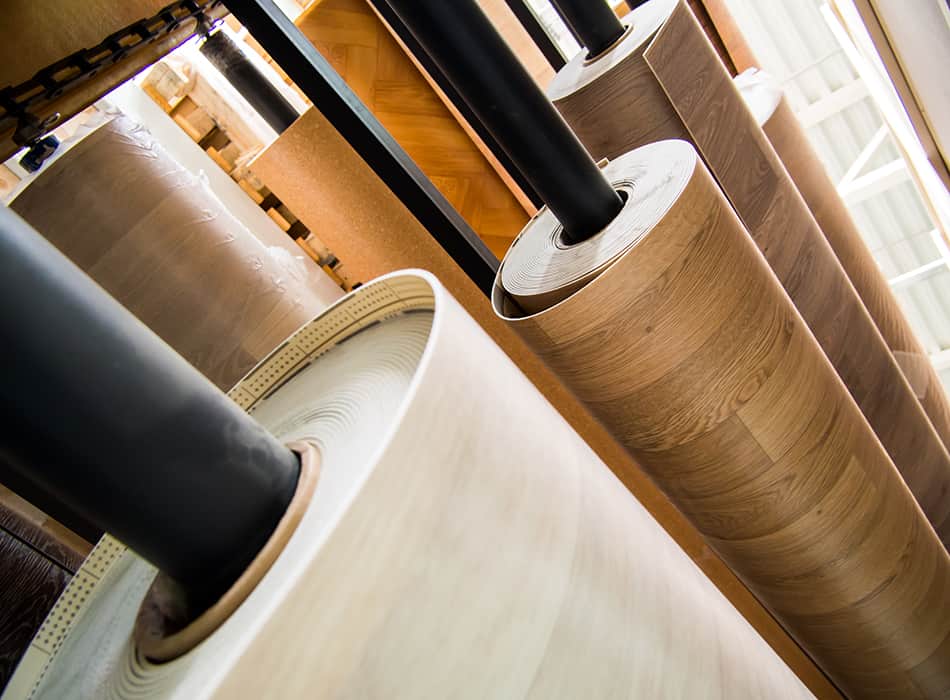 Rolled sheet vinyl is another great solution for your bathroom if you are looking to save both money and time. Oftentimes soft, cushioned, and warm, it provides a level of comfort most flooring cannot.
The latest technological advances have also made rolled sheet vinyl resistant to tears and gouging as well as giving it an improved range of design options. You can now choose vinyl that looks like ceramic, stone, or hardwood and the color options are plentiful.
The ease of installation makes it perfect for DIY fans. Keep in mind that vinyl requires no glue, which also means that it will expand and contract over time, so make sure to follow the manufacturer's recommendations to leave enough space so your vinyl won't wrinkle.
Engineered Hardwood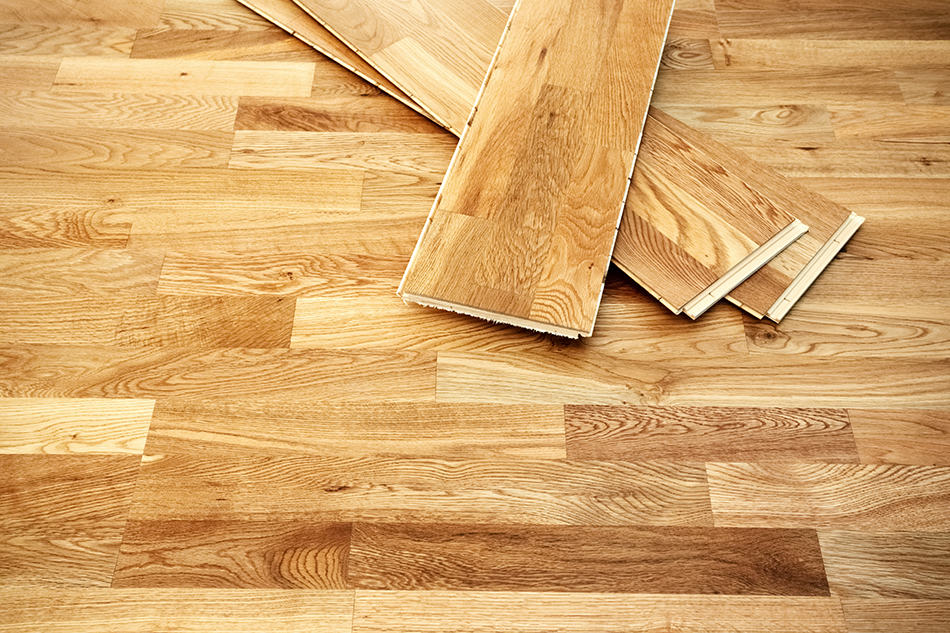 If you have wood flooring in your hallway and wish the bathroom to match it or simply insist on having real wood in your bathroom, then engineered hardwood is your best choice.
Though a bit pricey, engineered hardwood comes with a degree of moisture resistance, great stability and, from the aesthetic standpoint, provides an authentic wood look. Other benefits include easy installation and effortless cleaning.
To prevent potential water damage, you should ideally reduce the humidity of your bathroom through proper ventilation as well as clean up any water spills on time. Lastly, you might want to consider placing carpets in front of the areas more prone to water spillages.
Laminate Flooring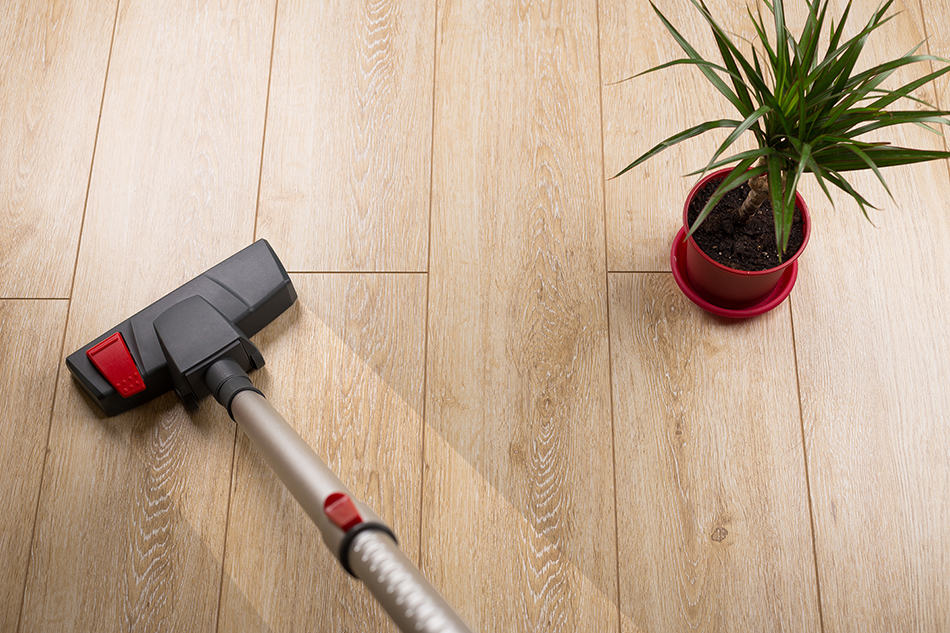 Though commonly linked to other areas in your home, laminate flooring presents an affordable modern choice for a bathroom. Keep in mind, though, that there is currently no truly waterproof laminate out there, but rather water-resistant.
Known to be highly resistant to scratches and dents, laminate flooring nowadays comes with other neat perks, such as a springy feel that your feet will appreciate on a bathroom floor.
Unlike engineered hardwood, laminate aims to merely imitate the wood look on its surface layer, which is on top of a wood chip base. Tight seams and regular cleaning are desirable to prevent water from reaching that wood chip base, in which case you would have to replace the plank.
Overall, laminate flooring presents one of the easiest to install and cheapest options if you are going for that wood flooring look and aren't afraid to face the potential need to replace one or two planks now and then.
Natural Stone Tile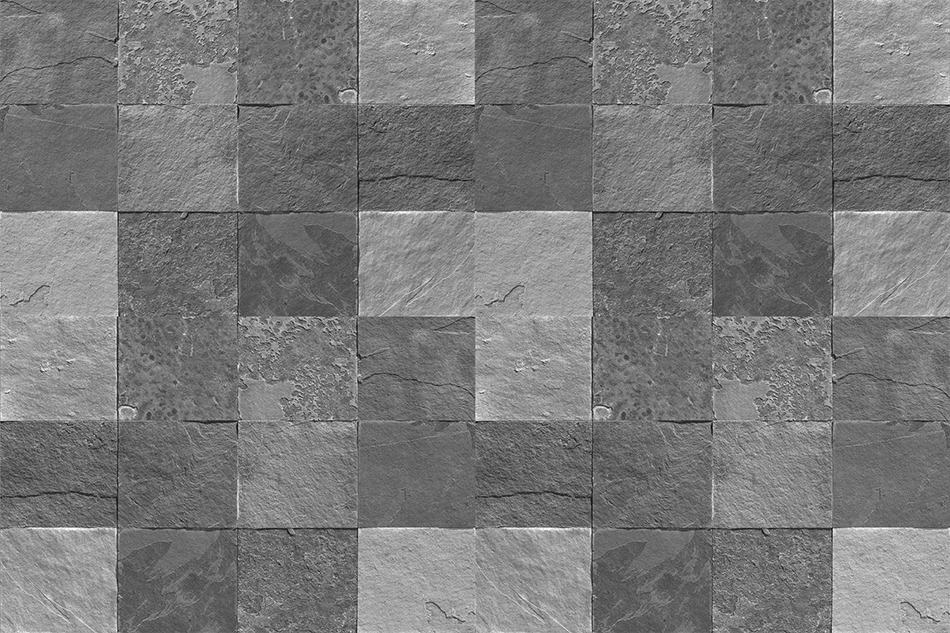 Returning to the pricier options, we have natural stone tiles. Giving that luxurious feel to your home as well as potentially increasing the property value, natural stones are worth considering if you don't mind the added cost and high maintenance.
Some of the most frequently used types are granite, slate, travertine, limestone, and marble. Though they have many things in common, such as heat conductivity, each of these natural stone tile types has certain traits worth highlighting.
Granite is the most durable option and doesn't get damaged easily by wear. Slate is waterproof and stain-resistant, and travertine is easier to maintain. Limestone is the most affordable among natural stone tiles, and marble is a classic display of beauty, though soft and very pricey.
Ultimately, the choice of the right stone for your bathroom will more likely come down to aesthetics, as the natural stone tiles come at an above-average price, have maintenance requirements, and aren't DIY-friendly.
Natural stone tiles, in general, are prone to stains, scratches, and moisture damage which can be prevented with a proper sealant. Therefore, regular maintenance is necessary if you wish your stone tiles to keep their appearance, and it is advisable to reseal them once or twice a year.
Cork Tile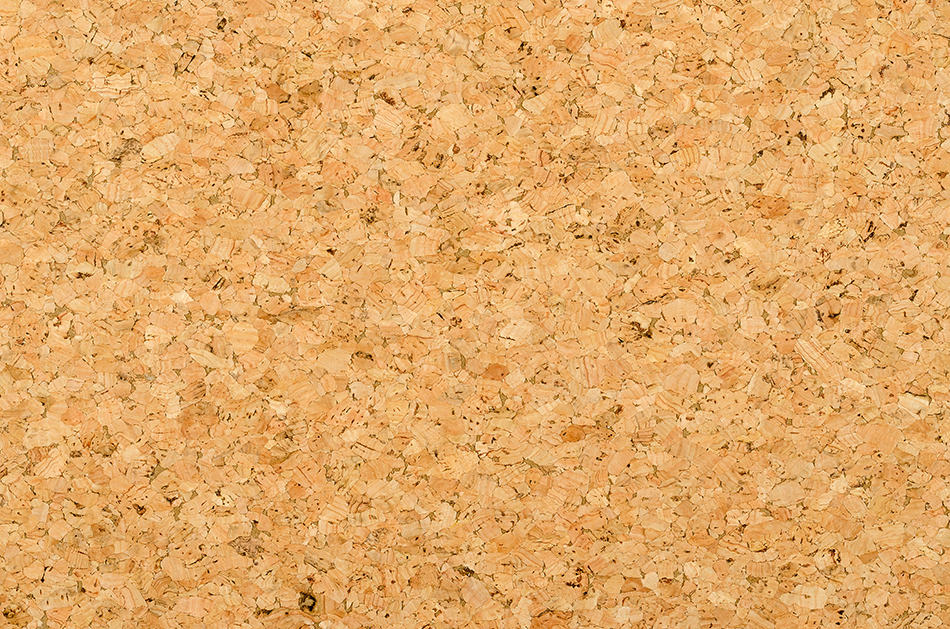 If you are looking for an eco-friendly solution to your bathroom tiling, cork flooring is a solid choice. Though long debated whether cork is suitable for bathrooms, it is, in fact, resistant to moisture as well as the growth of mold and mildew.
As an added benefit, cork is hypoallergenic, soft, and has thermal properties, adding great comfort compared to ceramic or natural stone, which is usually cold.
Be advised that excessive water spillage and very high humidity can distort the cork flooring, in which case perhaps click-in planks are a better choice so that you can easily replace them compared to the glue-down cork tiles.
Overall, cork tile is an excellent choice if you are searching for an eco-friendly tile that can mimic the look of wood flooring and provide you with comfort for your feet.
Bamboo Flooring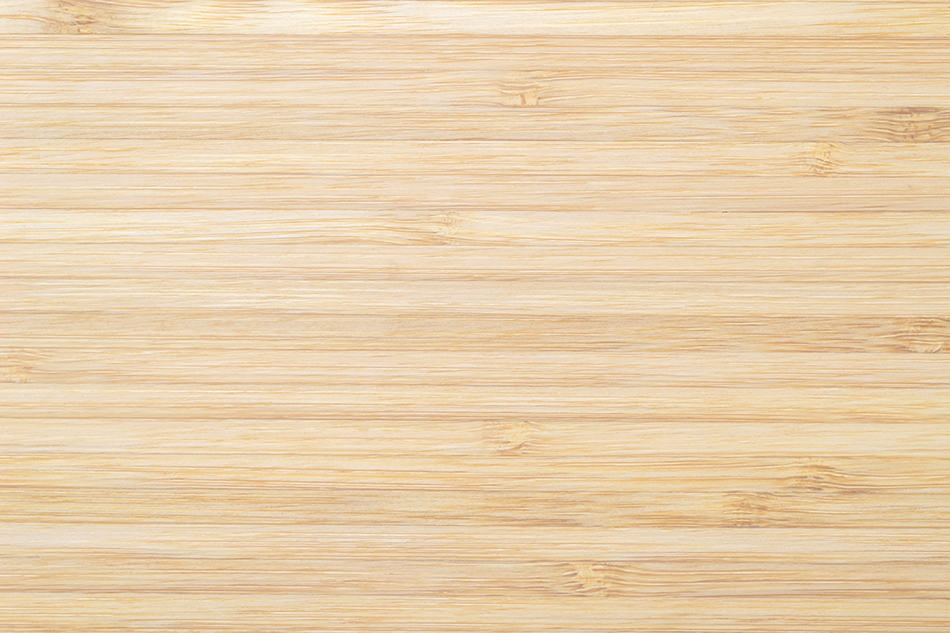 Another eco-friendly solution is bamboo flooring. Though not a novelty and used since the mid-90s, bamboo flooring has increased in popularity as the demand for eco-friendly materials has risen over the past years.
With durability rivaling hardwood and its aesthetics suiting many bathroom designs, bamboo flooring is certainly an interesting option. Fairly easy to install and clean and having reasonable cost, bamboo flooring is great if you wish to save time.
Bear in mind the cheaper bamboo flooring will lead to quick wear and tear. Likewise, most bamboo floorings can't be refinished, but there are more expensive variants on the market with thicker layers that allow you to refinish the floor in the future.