If you are upgrading your windows, then it's wise to consider opting for impact-resistant windows, as these offer the homeowner much greater protection against all forms of impact. This is especially important if you live in a region that experiences hurricanes or tornadoes.
Here we look at two window suppliers who are at the top of their game when it comes to impact-resistant windows.
What are Impact Resistant Windows?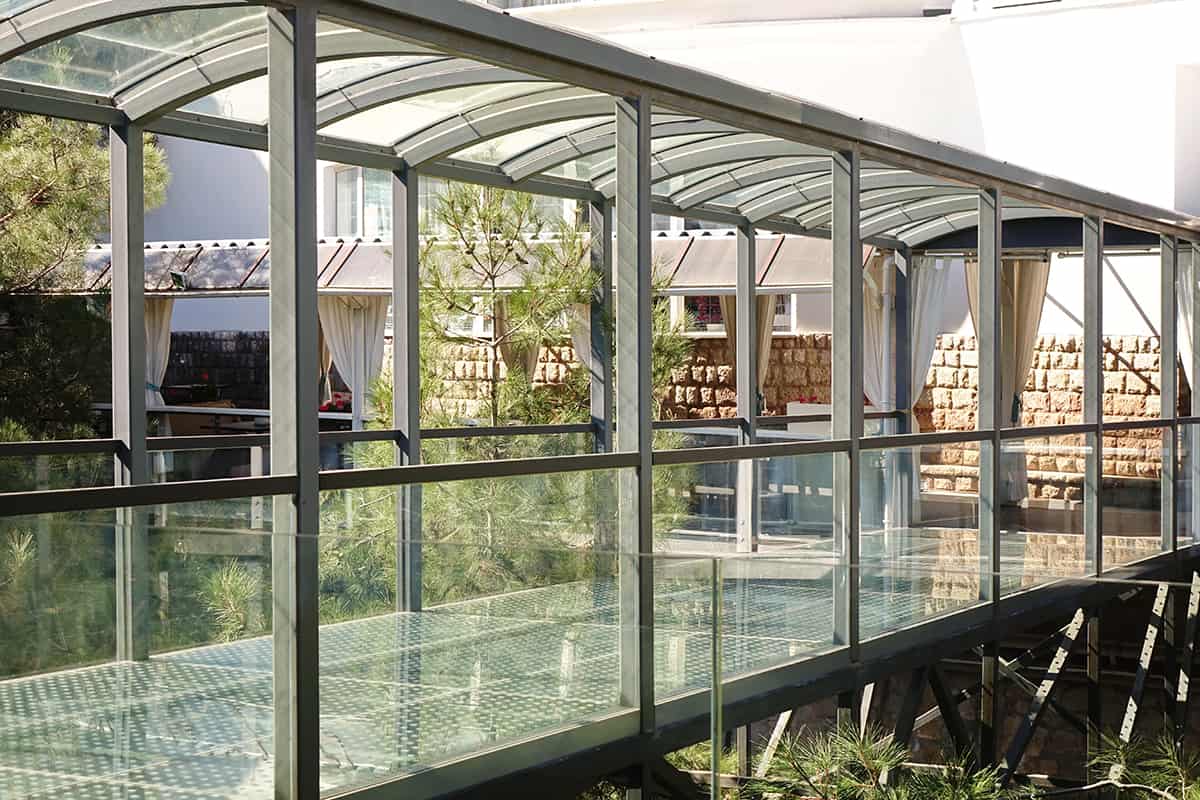 Impact-resistant windows are also known as hurricane impact windows or simply impact windows. They are specifically designed to offer superior protection against severe weather and theft, and an added bonus is that they reduce sound to give you a more peaceful time in your home. These kinds of windows also offer improved insulation that will reduce energy bills, keeping you warmer in winter and cooler in summer.
Impact-resistant windows will have heavy-duty frames made from vinyl or aluminum and glass that has been laminated with a silicon coating. Two sheets of glass will be used per window, which will be bonded together using a clear, high-tech bonding agent.
All of this results in an exceptionally strong window that can withstand direct impact from objects, even when they come at the window at high speed, such as in a hurricane or if an item is intentionally thrown at the window.
They are much less likely to shatter compared with standard windows. Even if the glass does crack under extreme pressure, it will all be held together by the coating to ensure that no shards of glass come loose and cause injury or create a gap where an intruder could access the property.
ES Windows
ES Windows was founded in 1984 as a solar heat company and moved into window production four years later. They began supplying hurricane-resistant impact windows in 2002, specially designed to comply with the requirements set by Miami Dade County.
They are a Colombian-based company that supplies windows throughout South America, the USA, Europe, and an area of Asia. They are a highly regarded window supplier whose products are approved by NOA and NFRC. ES Windows offers a wide range of styles and finishes on their window frames, along with a 5-year warranty.
PGT Windows
PGT Windows is a Florida-based company that is proudly recognized as the number one brand of impact-resistant windows and doors in the US. They were responsible for helping to write some of the most rigorous impact code requirements on the planet, and they hold more Miami Dade certifications than any other window supplier.
They offer supreme safety and quality and are regarded as one of the most trusted manufacturers of impact products in the world. They offer a broad range of finishes and styles in their impact-resistant windows, along with a 10-year warranty on all products.
ES Windows and PGT Compared
Let's put these two well-established impact-resistant window suppliers against each other to see how they fare.
Certifications
Both ES Windows and PGT produce highly certified products that are sure to protect you and your family from all types of impact. The ES Windows product range has passed all Miami Dade requirements, while PGT holds more Miami Dade certifications than any other impact product supplier in the industry.
Both manufacturers offer low-E glass options, while ES Windows also boasts missile impact support.
Styles
Both of these impact window suppliers offer a wide range of styles and designs. They both offer vinyl and aluminum window frames, which can be chosen in any one of a multitude of colors and finishes.
When it comes to choice, both of these companies score very highly, as they both offer a wide selection from which any homeowner would be able to find a style that suits their requirements. However, ES Windows do have a few more color and finish options than PGT Windows.
Warranty
The warranty offered by ES Windows and PGT is where their products start to differ more dramatically. PGT Windows offer a 10-year warranty on all of their Winguard Laminated Glass and Frame products, and this applies regardless of whether you opt for aluminum or vinyl frames.
By comparison, ES Windows only has a 10-year warranty that covers the paintwork on their window frames, while the remainder of the window, including the glass, is only covered for 5 years.
Considering the high quality of products produced by both of these companies, it is unlikely you would ever need to claim on the warranty; however, it may give you more peace of mind to know that your windows are covered for a longer period of time. If this is the case, we would recommend that you choose PGT Windows over ES Windows, as their warranty is double the length of time.
Website Navigation
If you are ordering your windows online, as many people do, then you may find that you struggle a little with the ES Windows website, which has a slightly less intuitive layout and design compared with the PGT Windows website.
The PGT Windows website is easier to navigate and easier to switch between colors and styles to see the different options available. If you are going to order your impact-resistant windows via a website, then you may find you get along better with the PGT website.
Cost
Both ES Windows and PGT Windows offer competitive prices. They have various ranges at different price points so that you can find a product at a price suitable for you.
Bear in mind that because impact-resistant windows offer so much more protection and advantages compared with standard windows, which they are going to cost significantly more than non-impact-resistant windows. However, many people agree that they cannot put a price on the safety and protection of their families.
ES Windows and PGT Windows are both excellent manufacturers of impact windows. If you want a longer warranty, then PGT Windows is the best option, while ES Windows outperforms PGT on style options.