Ecru, which is a shade of beige color, comes from the French word "écru" meaning "unbleached. As a nearly neutral shade, it works fairly well with many colors. In this article, we'll explore what ecru color is, what it means, and some colors that match with ecru.
What Color is Ecru?
Ecru is the color of natural linen before it is bleached. It is an earthy tone that could be described as a soft beige or very pale tan.
It can contain some gray tones, which give it a modern and effortless feel, but it is still predominantly warm. Ecru is a light, neutral shade that works well as an alternative to white or off-white.
What does Ecru Mean?

Ecru is a very neutral color that contains very muted shades of brown and gray. This gives the color a balanced energy with hints of both a warm and cool temperature.
As such, ecru is linked with a calm and easy-going atmosphere that can be utilized in a range of ways. As ecru is the color of unbleached linen, which is a natural fabric, it is also associated with nature and can be used to create an earthy vibe.
Similar Colors to Ecru
Ivory

Ivory is very similar to ecru, but it is paler and closer to white in color compared with ecru. Ivory is a color of fabric often used for wedding dresses, so it has connotations of luxury and elegance, while ecru is a more casual shade that is earthy and natural.
Both of these colors are pale neutral shades, so they could be used interchangeably in a home decor color scheme or in fashion. They are also both warm colors and so can be used to make a space feel homely and welcoming.
Beige
Beige is probably the closest color to ecru in terms of similarity, and these colors are commonly mistaken for each other since they are so alike. To spot the difference between beige and ecru, look for tones of yellow. Beige has more yellow undertones, while ecru looks more natural and slightly gray-toned.
Both of these shades are warm, but beige will have a deeper or richer warmth compared to ecru which appears slightly more neutral. These colors can work really well together in a neutral-themed room to create a layered look or use them interchangeably as a pale base for brighter or darker colors.
Tan

Tan is a darker shade than ecru, but it features many of the same tones. These colors can actually work really well in the same color scheme, with tan used as an analogous color with ecru.
Cream

Cream has more yellow and orange tones than ecru, which is a more evenly neutral shade with both cool and warm tones present. If you are trying to decide between these two colors for your home decor, then think about the kind of style and atmosphere you are trying to achieve.
Ecru is a better choice for earthy, casual, neutral styles, while cream will be better for classic, traditional, clean, and crisp decor styles.
Taupe

Taupe is a much darker shade than ecru, but it contains all of the same tones, just at a different intensity. Taupe is a brown-gray shade that has the ability to be modern, earthy, and warming due to the presence of both cool and warm tones, and ecru has the same qualities.
However, ecru is a paler shade because it contains more white. You could consider ecru to simply be taupe mixed with a heavy amount of white.
How to Use Ecru in Home Decor
Alternative base to white
Ecru is a great alternative to white as a base color because it offers a gentle warmth without imposing a distinct personality onto a room. While white can seem stark and clinical with a cold vibe in some spaces, beige can go too far in the opposite direction and make a room feel too traditional or old-fashioned.
Ecru provides a good balance that is not too heavy and not too harsh. In a small room, choose ecru to lighten up the space by painting it on all of the walls instead of white, creating a bright and light room that feels easy to be in.
Ecru walls will also work well in medium to large rooms if you want to achieve a fresh yet earthy vibe. Pair ecru walls with olive green sofas and jute rugs for a natural themed space or set dark gray sofas against ecru walls for a classic contemporary look.
Natural style
Natural themed spaces are extremely popular at the moment, as more people strive to bring elements of the outside into our homes. This is one of the effects of the pandemic since people have been spending additional time in their homes and, as such, have been searching for different ways to connect with nature.
Ecru is a perfect color choice for a natural-themed room because it is muted and earthy and, as such, has associations with the outdoors, but it is also light enough that it is inoffensive, making it easy to be around for long periods of time.
Use ecru as your paint color for walls and pair it with other natural shades associated with the outdoors, such as greens, grays, browns, and beiges. Consider a forest green sofa with gray curtains and a gray rug, or tan leather sofa with khaki cushions and a khaki accent wall.
Since ecru is the color of unbleached linen, use this natural fabric to highlight the natural theme in the space, for example, unbleached linen cushions or unbleached linen curtains. Opt for other natural textures to further define the earthy feel of the room, such as rattan baskets and a woven rug. House plants or foliage motifs can work really well with this kind of look to create more links to the outdoors.
Comfortable and casual
Ecru is a really easy-going color that is ideal for any room where you are going to be spending a lot of time. It has a relaxing appeal that isn't stimulating or intense, and it works really well with a variety of other colors.
For a comfy and cozy feel, paint walls in ecru and choose soft fabrics in warm shades, such as chunky mustard yellow knitted blankets or faux fur brown cushions.
To lean towards a more casual look, choose gray or blue accessories with ecru walls, such as navy blue curtains or an aqua rug. Also, remember that ecru doesn't need to be limited to a wall color. Invert one of these color schemes and use ecru for soft furnishings instead of paint.
Opt for dark gray charcoal walls to create depth, and then select ecru crochet blankets draped over a pale gray sofa to add a sense of comfort and a natural vibe.
Colors that Go with Ecru
Brown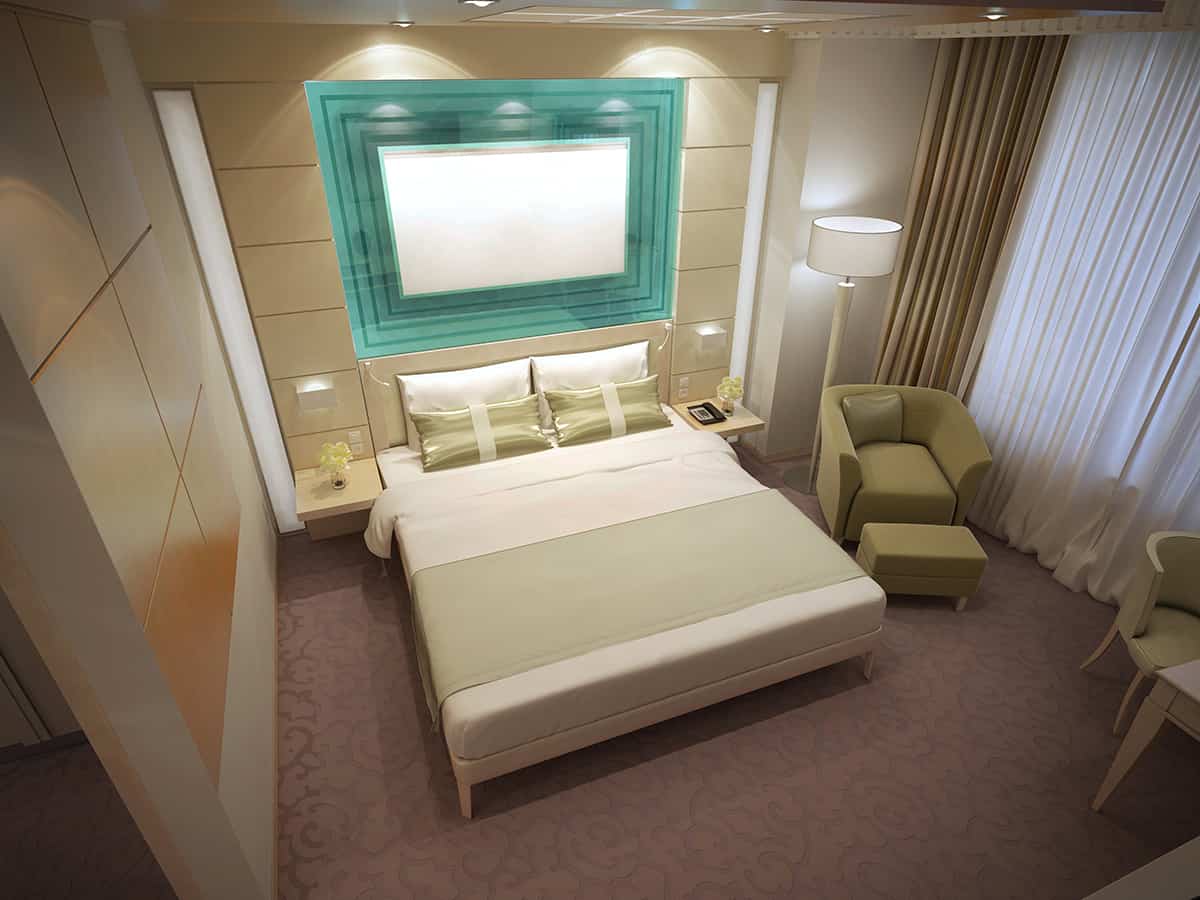 Any shade of brown will work with ecru since they are both neutral shades; however, for a really beautiful look, choose a rich and dark shade of brown to pair with ecru. Wooden internal doors and trim, which have been treated with a dark brown stain, will look rich and inviting alongside ecru walls.
The difference between light and dark will create a satisfying contrast, but since both colors have warm tones, the overall look will be comforting with a sense of harmony.
Gray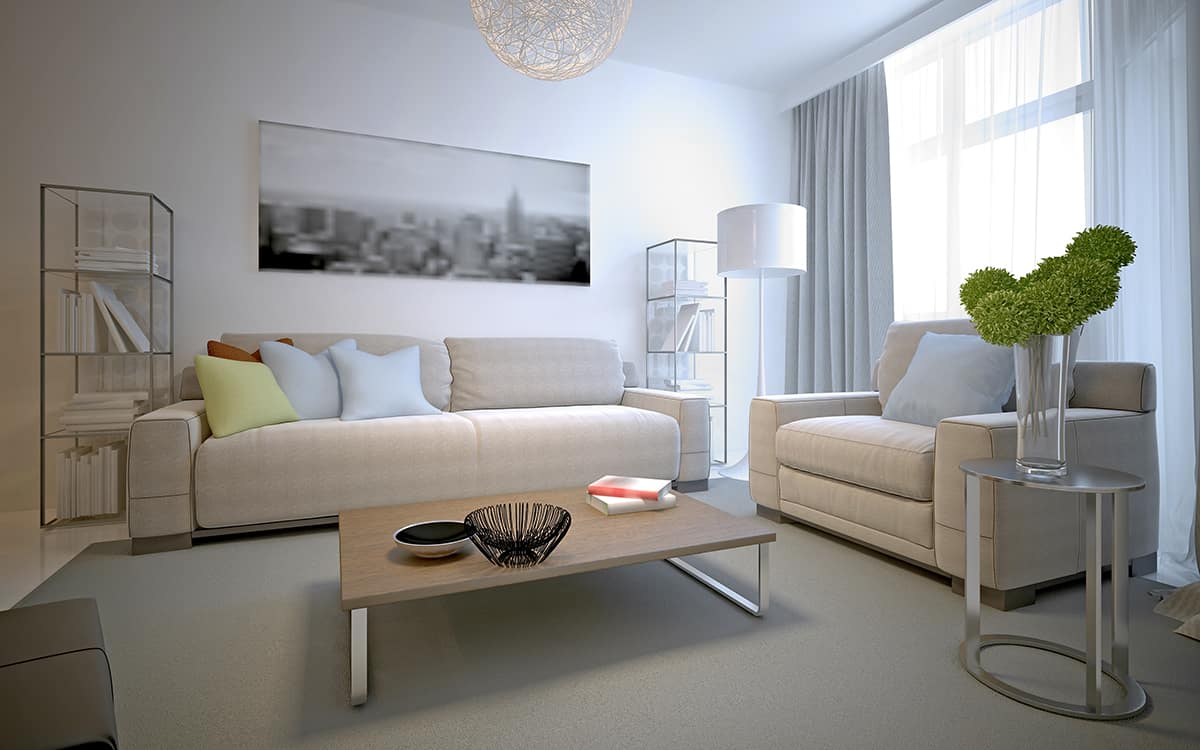 Ecru contains some subtle gray undertones, and you can highlight these by using gray alongside ecru in home decor. Gray will also be a good option to pair with ecru if you want to make sure the style is modern, getting away from any potential association between beige and a traditional look.
Dark gray wall tiles in a bathroom will look dramatic next to ecru walls, creating a contemporary luxury. Pale gray can also work well with ecru for a lighter color scheme. Opt for light gray walls in a kitchen with ecru cabinets for a relaxed style that is fresh and casual.
Green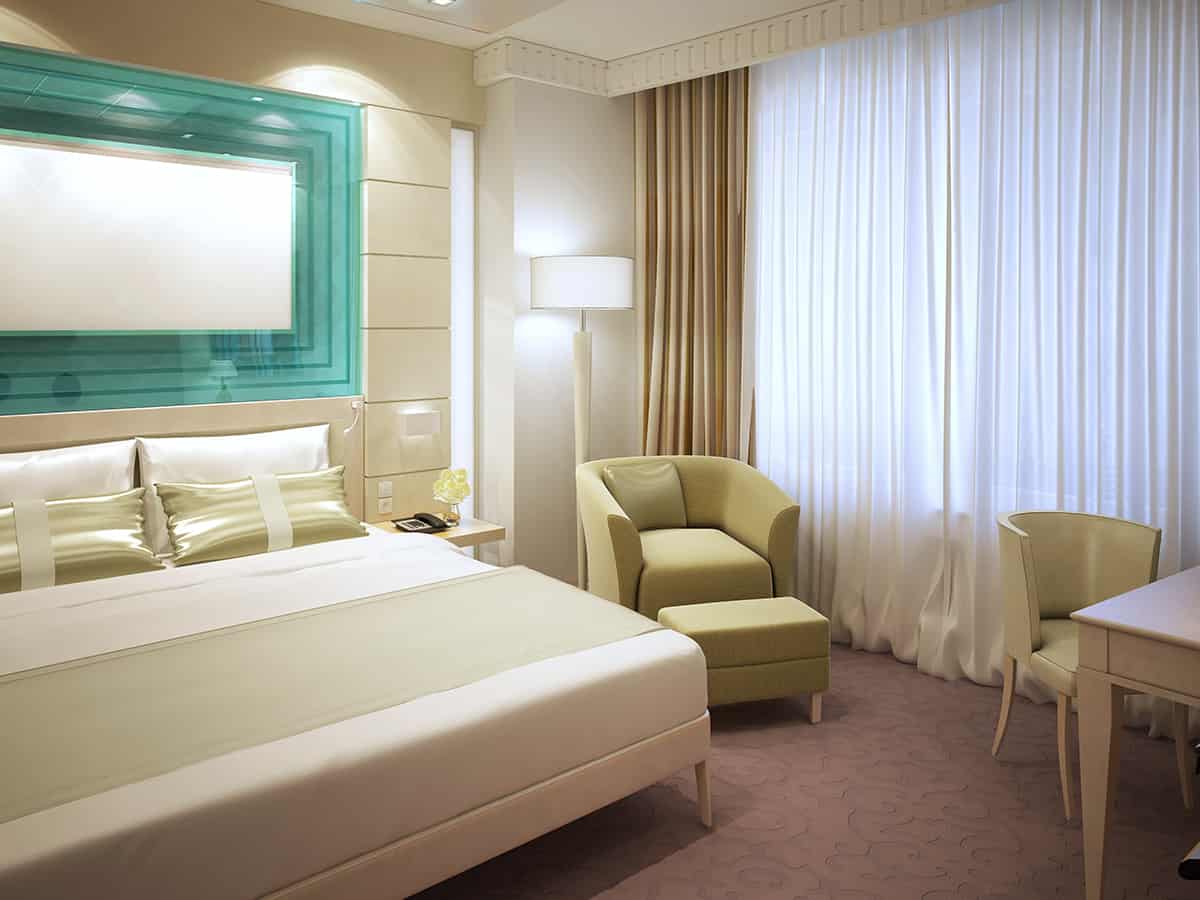 Since ecru works well in natural themed spaces, it lends itself perfectly to a green color scheme. Any shade of green will go with ecru, depending on the style you want to achieve.
Opt for the olive green with ecru for a muted, natural style or forest green and ecru for a botanical style.
Sage green can also look stunning with ecru for a fresh look, or opt for lime green for an energizing splash of color in an ecru room.
Pink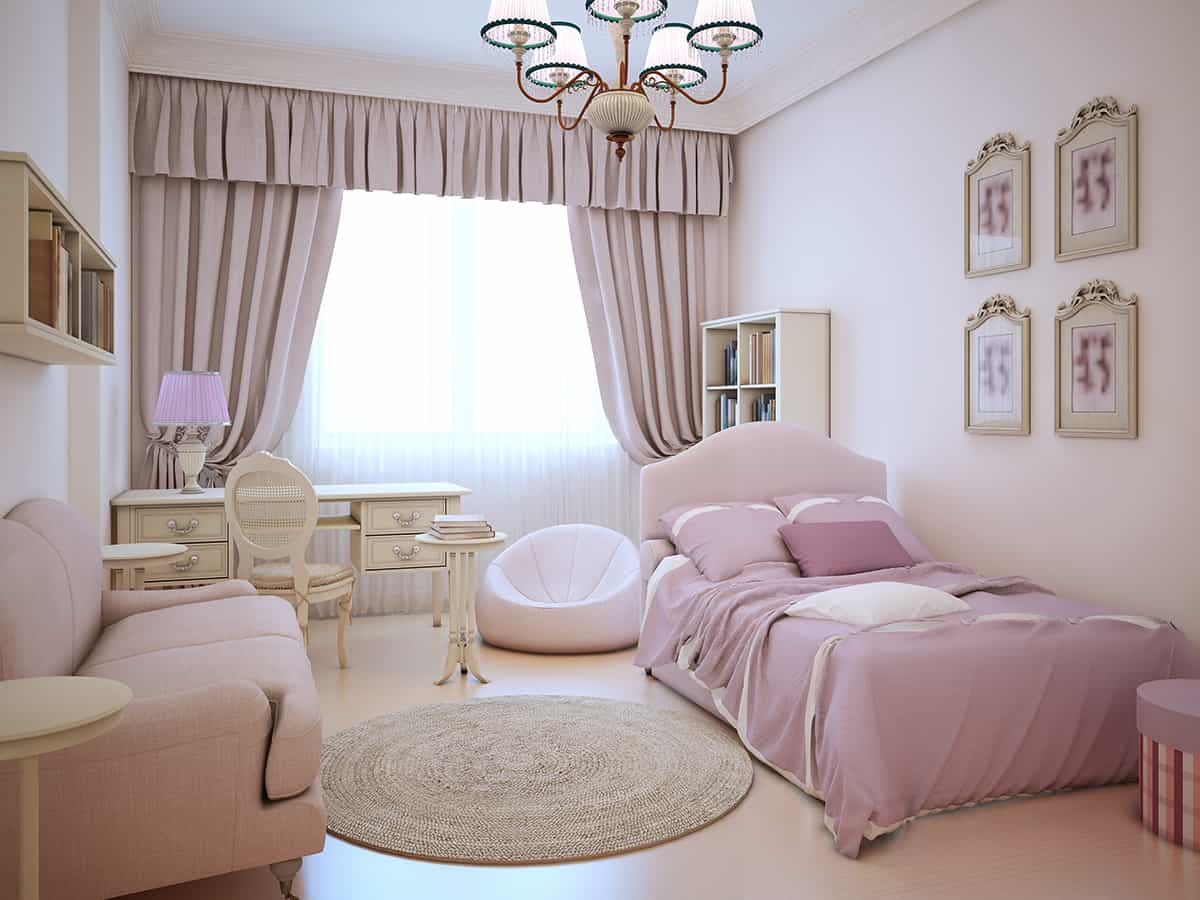 Ecru is a color that goes beautifully with blush pink to create a subtle sensual feel in a space. Try this lookout in a bedroom or living room, with ecru walls and beige sofas, topped with fluffy blush pink cushions and a blush pink rug. Pampas grass in shades of ecru in a blush pink vase will help to add texture and interest while also creating a modern and stylish look.
You could also invert this color scheme and opt for ecru furniture and accessories with blush pink walls to help create a casual and relaxed look in a predominantly pink space. Consider ecru sofas and ecru curtains with blush pink painted walls.