Drop ceilings are very common in both residential and commercial properties. These types of ceilings can effectively cover up unsightly pipes, ductwork or wires while providing sound insulation. However, such ceilings can reduce your room's height and tend to deteriorate quickly, thus leading to an unsafe ceiling. What's more, drop ceilings aren't exactly attractive in terms of aesthetics.
If you're toying with the idea of replacing your drop ceiling, you'll be pleased to know about the cost-effective and easy alternatives that provide a great way of changing the aesthetic of your room.
This article reveals the top 9 best drop ceiling alternatives that work in any room.
1. Stained Glass Ceilings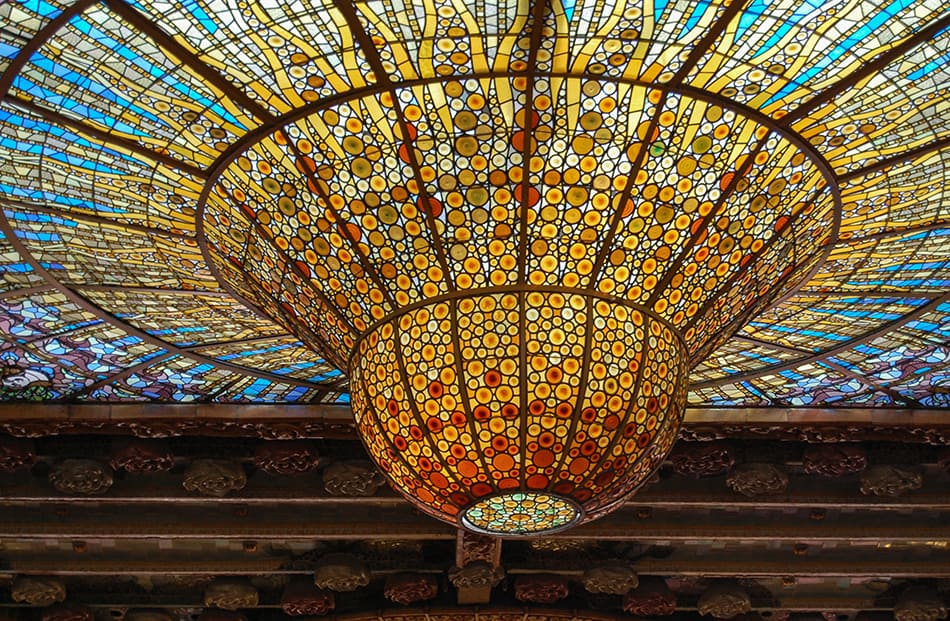 Stained glass ceilings are possibly one of the most visually pleasing drop ceiling alternatives. Although this option may require regular cleaning, it is well worth the investment. Glass isn't susceptible to moisture, which makes it ideal for bathrooms, play areas, basements or any other room.
Paned stained glass can act as skylights in living rooms or bedrooms. These drop ceiling alternatives have increasingly become popular in stately and luxurious homes as they are considered to be the aesthetic focal point of a room.
Pros
Aesthetically appealing
Unique designs
Increases resale value
Easy to clean
Increases space
Cons
Can be difficult to install
2. Corrugated Metal Ceilings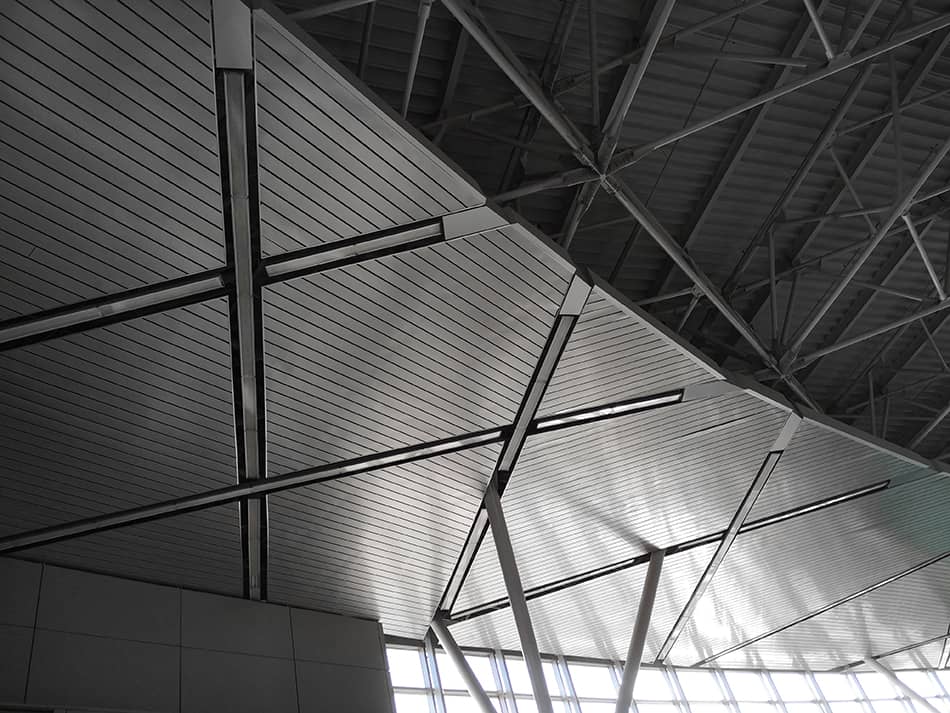 If you like the minimalist or industrial style interior designs, then you'll love corrugated metal ceilings for your home. These drop ceiling alternatives are increasingly becoming popular throughout the US and Canada thanks to their green benefits.
This inexpensive and cost effective ceiling style comes as brass, aluminum, chrome, copper or steel sheets.
Pros
Mold, mildew and rust proof
Versatile
Durable
Won't warp
Non flammable
Cost effective
Environmentally friendly
Cons
3. Plywood Ceilings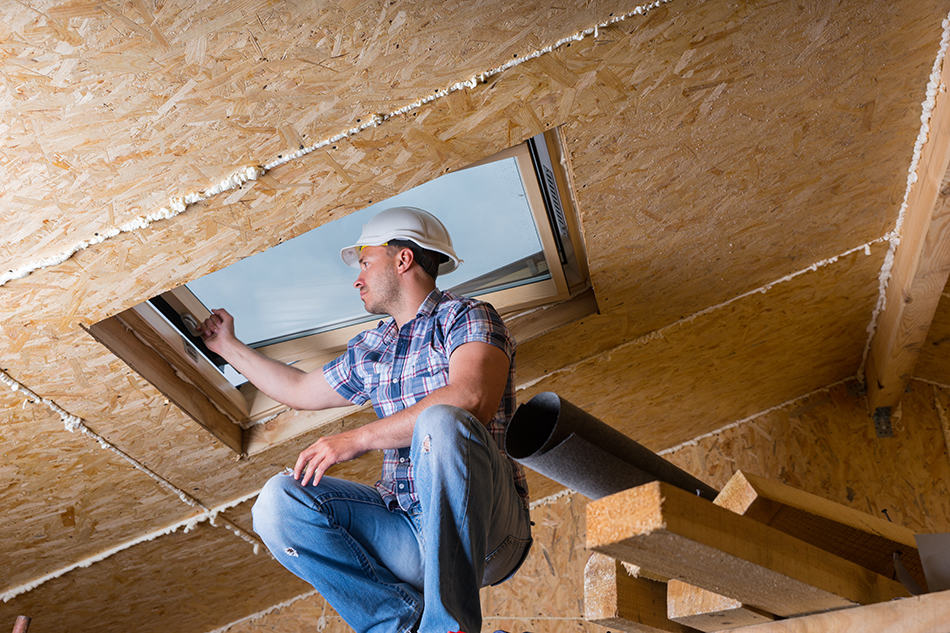 Plywood is possibly the most inexpensive option in our list of drop ceiling alternatives. There are different types of plywood available that can be stained or painted in any color you like. Plywood is extremely durable, so if you want to hang a heavy chandelier from your ceiling, you won't need to worry about the excess weight.
What's more, you can easily access your electrical or plumbing work in the ceiling, you can quickly remove the pieces and replace them with ease.
Plywood is incredibly easy to install; simply cut it in any shape and size you want.
Pros
Moisture resistant
Aesthetically appealing
Easy to install
Keeps the room warm
Excellent sound insulation
Lightweight
Cons
Not fire resistant
May warp over time
4. Beadboard Ceilings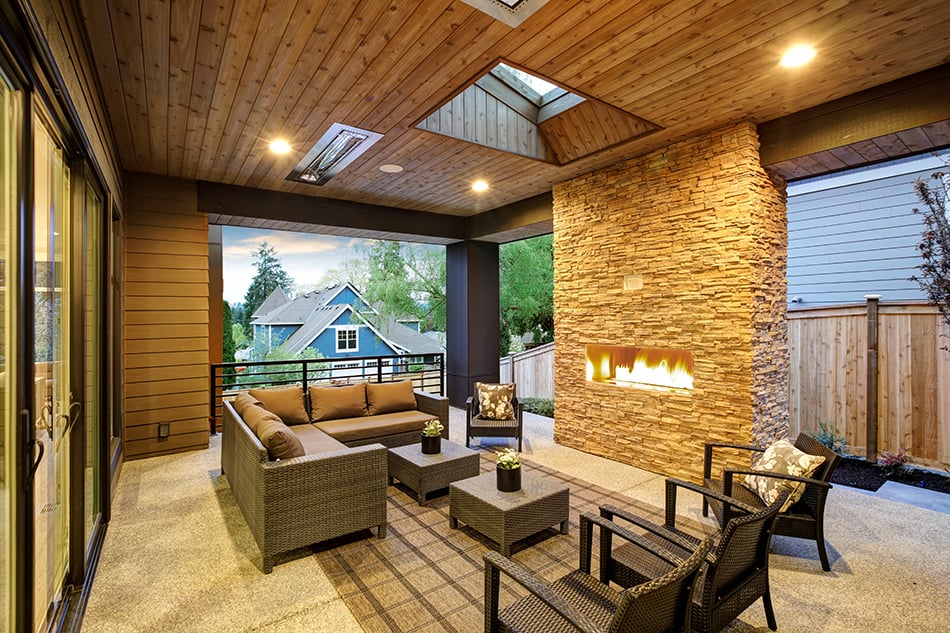 If you want to increase the aesthetic appeal of your rooms, beadboard is a good alternative to drop ceilings. You can choose from many different finishes and colors so if you want to create a custom ceiling design that stands out visually, you should consider beadboard.
This cost effective option is ideal for homeowners with a tight budget. DIY enthusiasts who have some carpentry skills can easily buy beadboard kits and install them without the help of professionals.
If you don't want to remove your current ceiling, you can easily install beadboard over the existing area. Beadboard ceilings look rustic and are an excellent option for hiding imperfections in your ceiling.
Pros
Easy to install
Traditional style
Visually attractive
Cost effective
DIY friendly
Cons
Prone to water damage or leaks
Can rot
5. Wooden Planks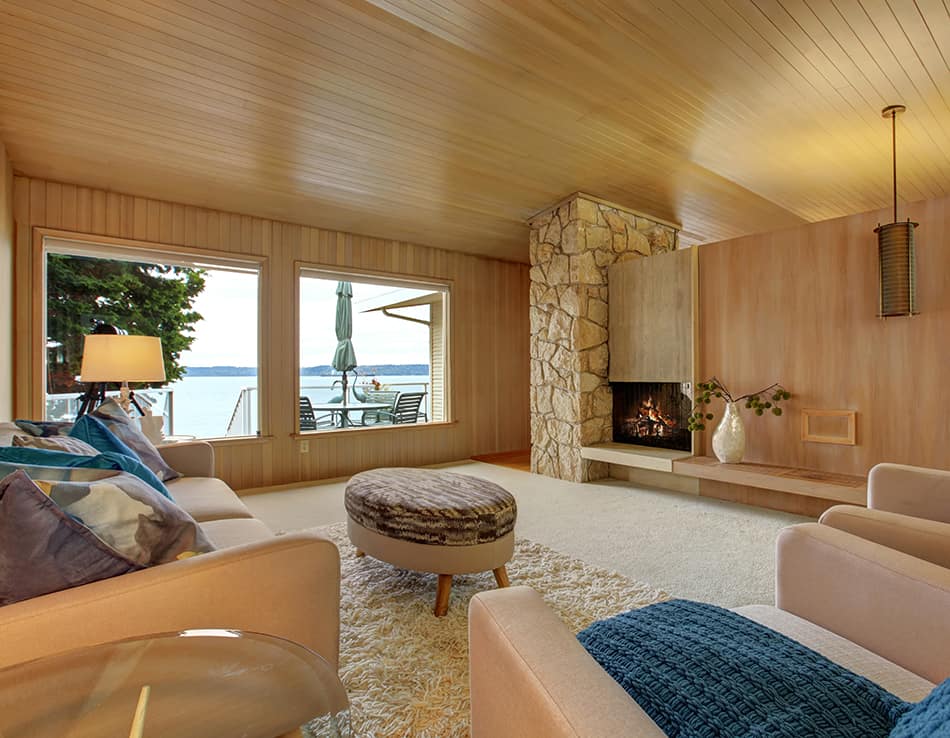 Wooden planks are one of the most versatile ceiling designs that ideally suit rustic decors. You can stain your wooden planks any color you like to complement or contrast your floors. These drop ceiling alternatives offer a truly unique design that are super light and DIY friendly.
Since wooden planks come in all sizes and finishes, you can easily choose the ones that fit your budget. Wooden planks are extremely energy efficient as they retain heat in the room.
Pros
Rustic design
Protects the room from cold and overheating
Stylish
DIY friendly
Adds resale value
Cons
Susceptible to rot
Can warp or crack
Prone to insect attack
6. Faux Wooden Beams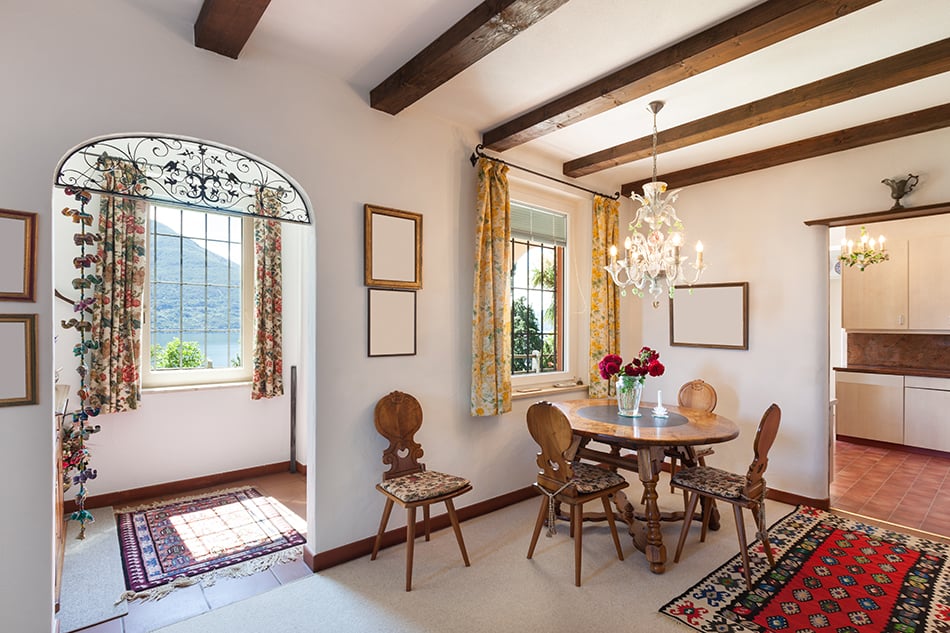 If real wood isn't your thing, then consider faux wooden beams as a drop ceiling alternative. These beams are hollow and look identical to a squared U. Faux wooden beams are just as effective in hiding wiring, plumbing, piping and other unsightly elements as drop ceilings.
This is because of the hollowness of the beams that conceal the exposed elements on the ceiling. The wooden finish of the exterior of the beams beautify the space and when viewed from the ground, you won't even be able to tell the difference between real timber beams and faux beams.
Faux wooden beams are much lighter in weight than real beams. This makes them super easy to install and virtually maintenance free. These beams are made using natural softwood with a composite exterior texture. There is no need to stain or color the beams once they are installed on your ceiling.
Pros
Low maintenance
Lightweight
Easy to install
Not suitable for rustic homes
Pest free
Can be customized to fit your home's interior
Cons
More expensive than real timber beams
Does Not support the ceiling structurally
7. Ceiling Tiles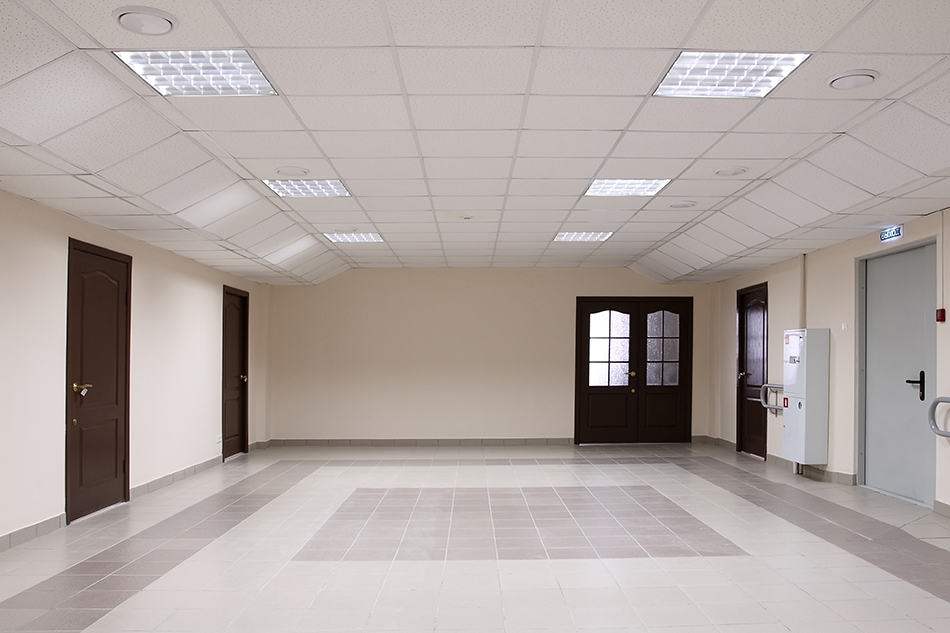 Another affordable and popular drop ceiling alternative is in the form of ceiling tiles. Rather than enduring your unsightly white drop ceiling tiles, why not choose from a wide range of tile colors and designs to suit your interior decor.
Nowadays, you can even install customized ceiling tiles that won't hurt your pocket while adding to the aesthetic appeal of your decor.
Ceiling tiles are so versatile in design that you'll surely be spoilt for choice: from faux leather tiles to mosaics and copper tiles…the options are endless!
7a. Acoustic Tiles
Another similar alternative is acoustic tiles. If you live in an apartment or noisy building, it makes sense to install acoustic ceiling tiles to dampen the noise from your upstairs neighbors. These types of ceiling tiles are made from thick, absorptive melamine foam and compressed fiberglass.
Acoustic tiles can be made from fabric, wood or metal facing. They are easily customizable to meet your taste and preference. These tiles provide excellent thermal insulation as well as great aesthetics.
However, not all acoustic tiles are the same in terms of their grid patterns. Installation of such tiles may not always be easy as it's not just a matter of replacing the existing tile with an acoustic one. If you're not familiar with tiling, it's best to leave this task in the hands of professionals.
Pros
Durable
Moisture resistant and mold proof
Versatile in design
Easy to maintain
Easy to replace
Cons
Tiles can be heavy
Prone to cracks
Requires professional installation
8. Drywall Ceilings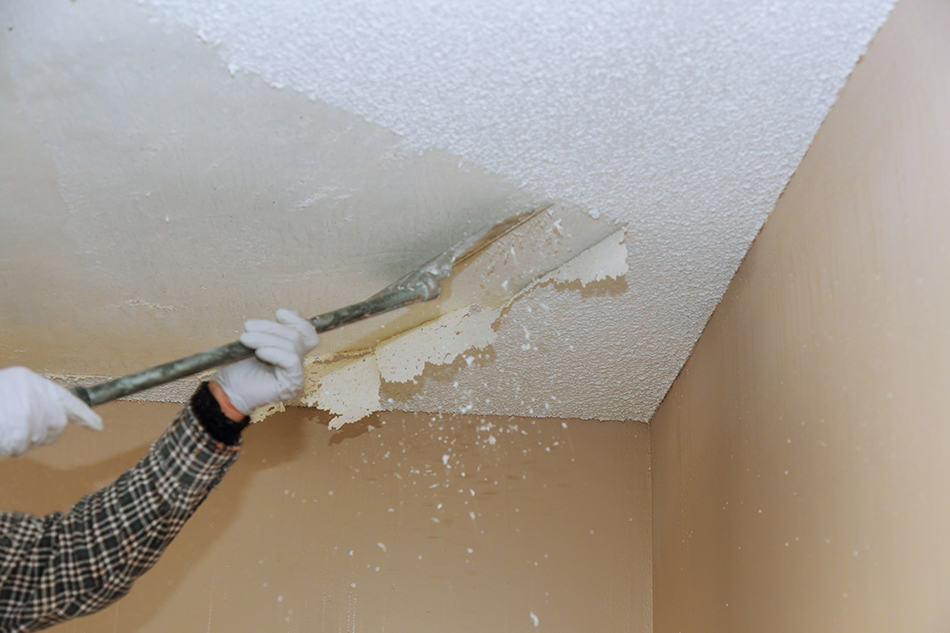 Most type of drywall provides a finished and smooth finishing to any surface, whether it's installed on walls or ceilings. Drywalls improve the appearance of any room, and since they are the most popular option as false ceiling or wall structures, anyone can complete the installation for you.
Since drywalls are easy to drill holes into, you can hang or install any type of light you like. In addition, these drop ceiling alternatives won't reduce your current ceiling height. Simply paint them any color you like and if you get tired of the color in a few years, repaint the drywall to update your space.
Another huge advantage to drywall ceilings is that they can align evenly with any surface, even if it's not entirely smooth. Drywalls do a great job of hiding imperfections in your home without costing you much money.
This material is not just inexpensive, but it also boasts excellent soundproofing properties, so you won't have to worry about noise traveling to the upper floors. By installing drywall ceilings, your space will look completely finished with a smooth and even surface.
Pros
Can be painted over or drilled into
Easy to repair
Inexpensive to install
Fire resistant
Variety of sizes to choose from
Cons
Prone to damage
Not as durable as other drop ceiling alternatives
May crack or warp
9. Alternatively, Leave the Ceiling Exposed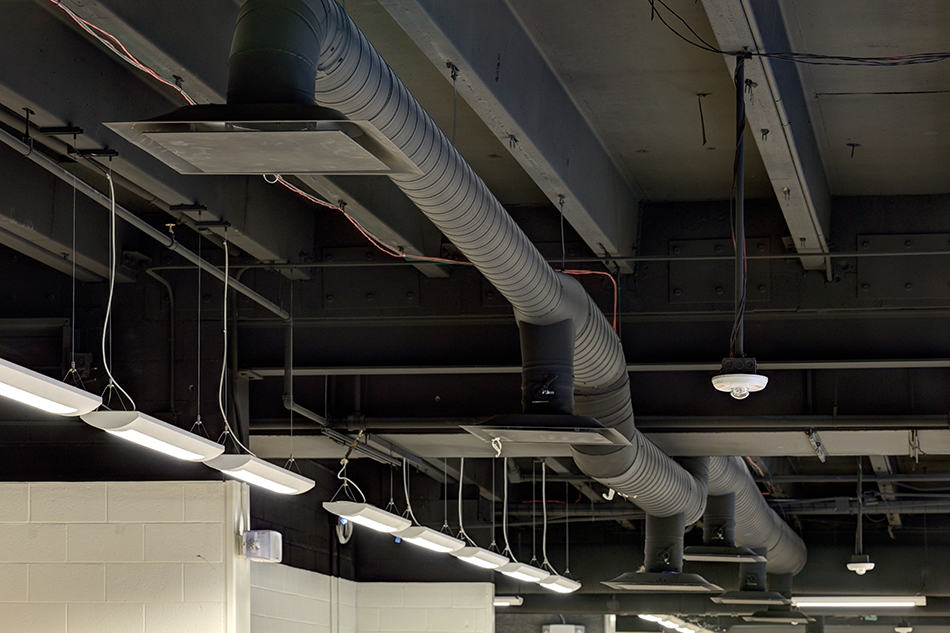 If you're still undecided, why not just leave the ceiling exposed? Sometimes this is the best choice for unfinished ceilings. Exposed ceilings can help create a unique look so if your drop ceiling is made from wooden joists or timbers, then you might want to consider leaving it exposed.
Ducts and pipes are often hidden behind wooden beams or placed against them before getting painted over the same color as the beams. Some homeowners may even want to stain the wood to create a unique and rustic appearance.
On the other hand if your exposed ceiling is of concrete, the ductwork and pipes can be part of the industrial decor of the room. Exposed ceilings are often seen in modern, industrial style apartments and the ductwork is often painted black or left untreated.
Conclusion
As you can see, there is no need to put up with your unsightly drop ceilings anymore. There are plenty of inexpensive and attractive options that can even add to your home's resale value.
Before you consider installing any of our suggested drop ceiling alternatives, calculate your budget and pay a visit to your local hardware store to look for the materials you need.