Accent chairs are chairs that accent the decor around them, typically by being a contrasting color, or they could be a solid color against a patterned wallpaper. If you want to add some accent chairs to your living room, then you'll need to know how many to buy.
There is no set number of accent chairs that work with every type of living room because, obviously, each living room will be a different size and shape, and the layout of the existing furniture will also be a factor.
However, there are certain formulas you can follow that will help you to decide on a good number of accent chairs for your living room.
How Many Seats Should You Have?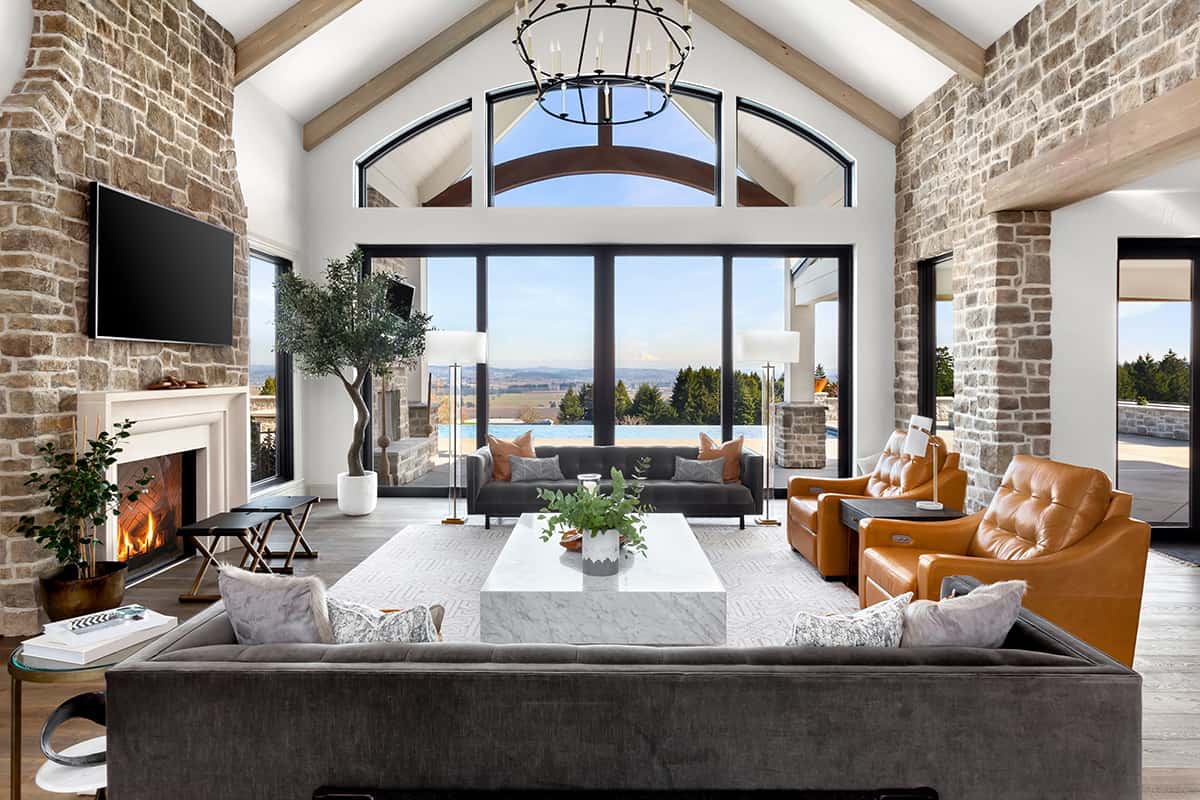 The amount of total seats you should have in your living room is a good place to start when thinking about how many accent chairs you need. You need to comfortably seat the number of people who live in your home, along with a few extra spaces for visiting family or friends.
You also need to make sure the amount of furniture in your living room feels proportional to the space, so you don't want a large living room with just one sofa in it because the space will feel vacant and out of balance, and equally you don't want to squeeze ten seats into a small living room because this will look cramped and disproportionate.
A good rule of thumb to follow is that you need the same amount of seating options in your living room as you have in your dining room. So if your dining table seats 6 people, then you need to offer 6 seating spaces in your living room.
If your dining table seats 10 people, then you will need 10 seats in your living room. For a living room which needs 8 seats, you could have a three-seater sofa, a two-seater sofa, and three accent chairs.
In a living room which only needs 4 seats, you could have a two-seater sofa and two accent chairs, or a three-seater sofa with one accent chair.
How Many of Your Seats Can Be Accent Chairs?
Once you have decided how many seats you need in your living room, you'll need to figure out how many of these can be accent chairs.
In general, you should aim for around a quarter to a third of your seats being accent chairs, but no more than this. This means in a room with 6 total seats, 1 or 2 of the seats can be in the form of accent chairs. Any more than this would mean the proportion of accent chairs was too high.
In a living room, the seating furniture should predominantly be comfortable lounging furniture where you instinctively want to spend much of your downtime, whereas accent chairs are more for occasional use.
Where to Position Accent Chairs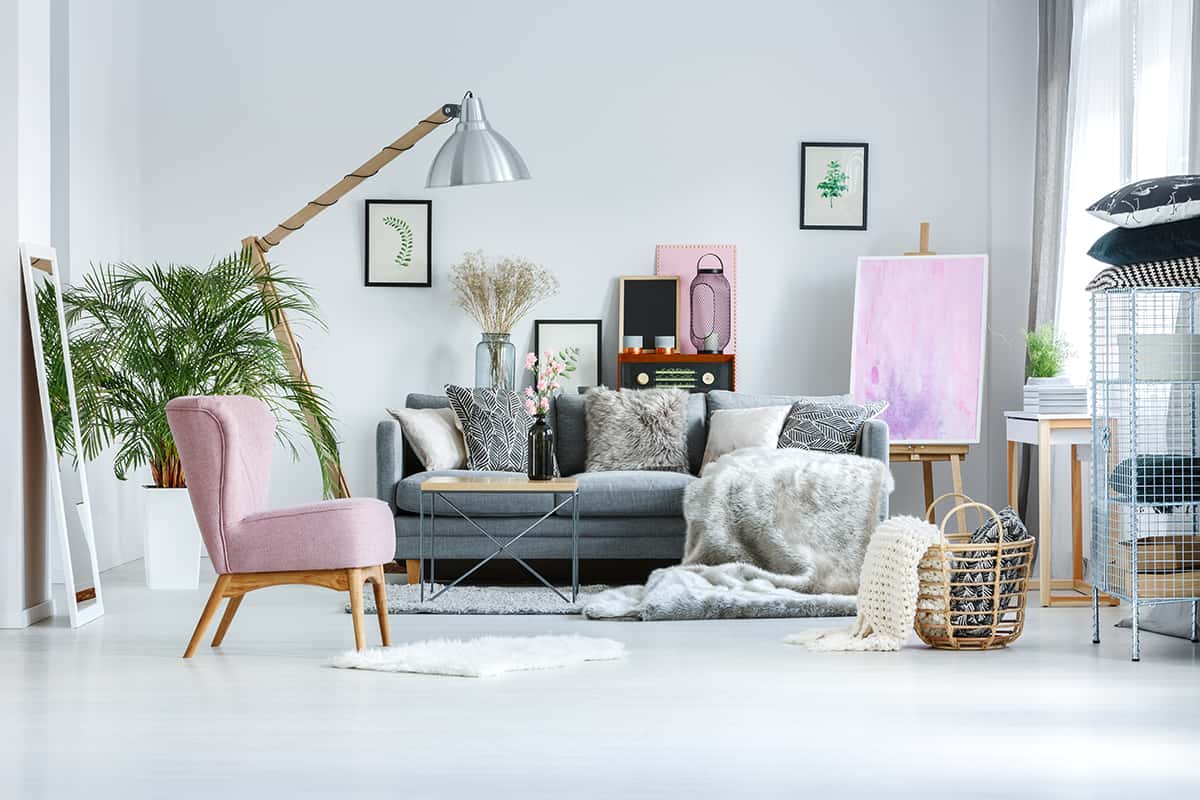 There are a few easy guidelines to follow to make sure that your accent chairs look like they belong in your living room. One key recommendation is that accent chairs should not be positioned too close together, and this is essential whether the accent chairs match or whether they are of two different colors or designs.
You could set an accent chair at either side of a sofa or two accent chairs facing a sofa which is separated by a side table. Accent chairs also work well in empty corners of the living room. Another point to think about when positioning an accent chair is the color of it compared with the surrounding colors.
If you have a black feature wall, then you should not set a black accent chair in front of this wall because it won't accent or contrast. Instead, place the accent chair in front of an opposite wall which is painted a different color.
Your accent chair should also be angled so that it is in an inviting position for people to sit in. This could mean facing the accent chair towards the sofa so that a socializing space is created or facing out of the window to enjoy a view.
Choosing an Accent Chair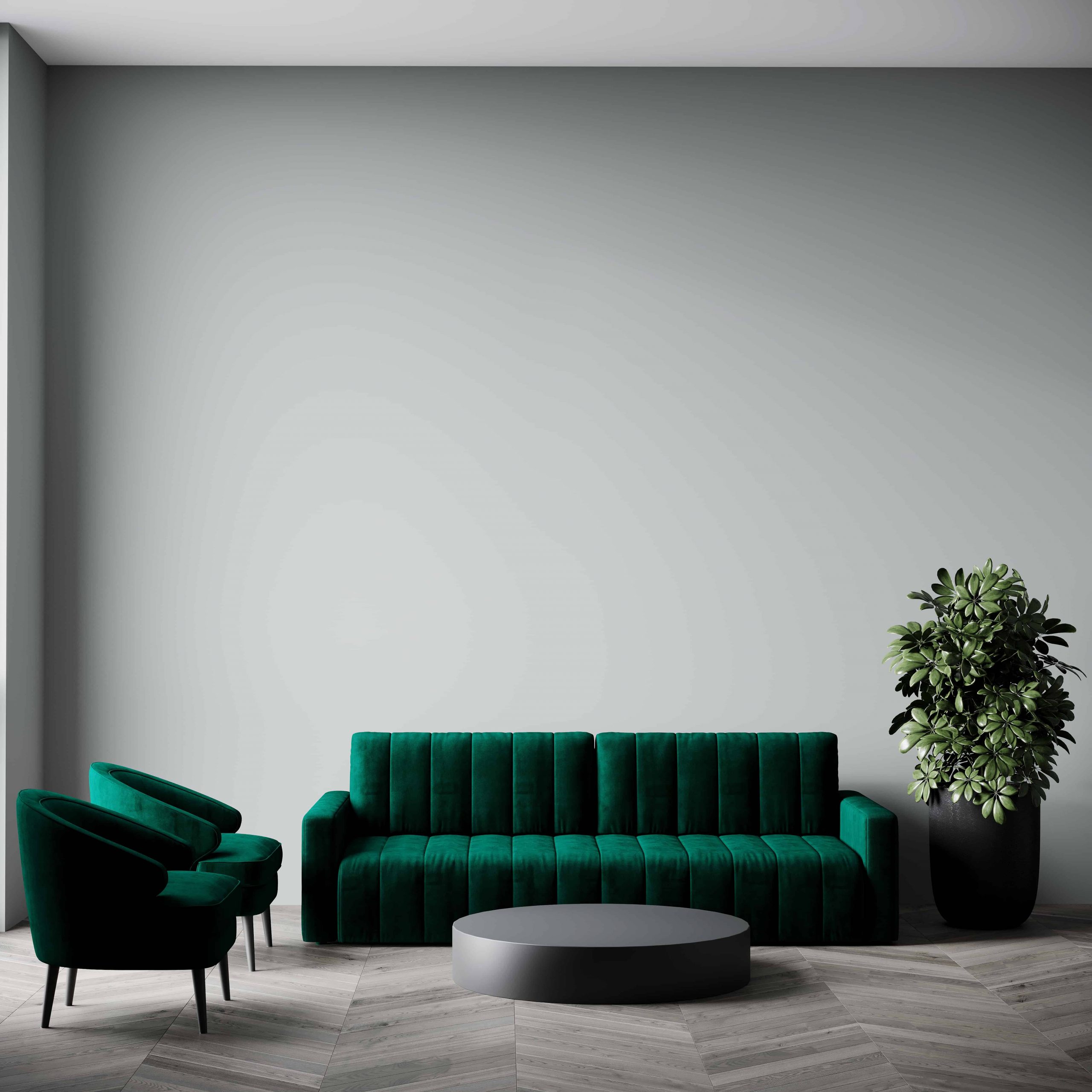 When you are choosing an accent chair, you should choose a color that is going to accent with your other decor. This means it should be different from your other furniture, yet compliment it. For example, in a room that has dark gray walls and emerald green velvet sofas, a dusky pink accent chair would be a good choice because it will stand out, but the color will also look good next to the existing colors in a room.
When deciding if you want a pattern on the fabric of your accent chair, consider how many patterns already exist in the living room. If you have patterned wallpaper or a patterned sofa, then you should choose an accent chair that is a solid color; however, if your living room is predominantly made up of solid colors, then you could choose a patterned accent chair to add some personality and interest to the space.
Although your accent chair should stand out from the rest of your decor, it also needs to coordinate to a certain extent. The best way you can ensure that your accent chair is going to match your living room is to make sure you choose a style in keeping with the rest of your decor theme.
For example, if you have a rustic style room, then your accent chair should also be rustic, or if the room has an industrial style, then the accent chair should also be industrial.
Mixing styles can create a clash and make the accent chair look like it was an afterthought, so avoid choosing an accent chair that has a wildly different look. For example, don't choose a minimalist accent chair for a traditional style room because it will look and feel out of place in the living room.