Ceiling fans can keep your room cool during the summer without causing a significant spike in your electricity bills. It's also a great way to spruce up your dining or living rooms, especially if you install one which has an integrated light fixture.
But not every household can have ceiling fans. For one, if your house has a low ceiling, then installing a ceiling fan may pose a safety risk. Some homeowners find ceiling fans distracting. Others find ceiling fans difficult to clean.
If you're not inclined to have a ceiling fan in your room but you'd want to keep it cool, especially with summer just around the corner, continue to read to know more about your alternatives to ceiling fans.
Air-conditioning Units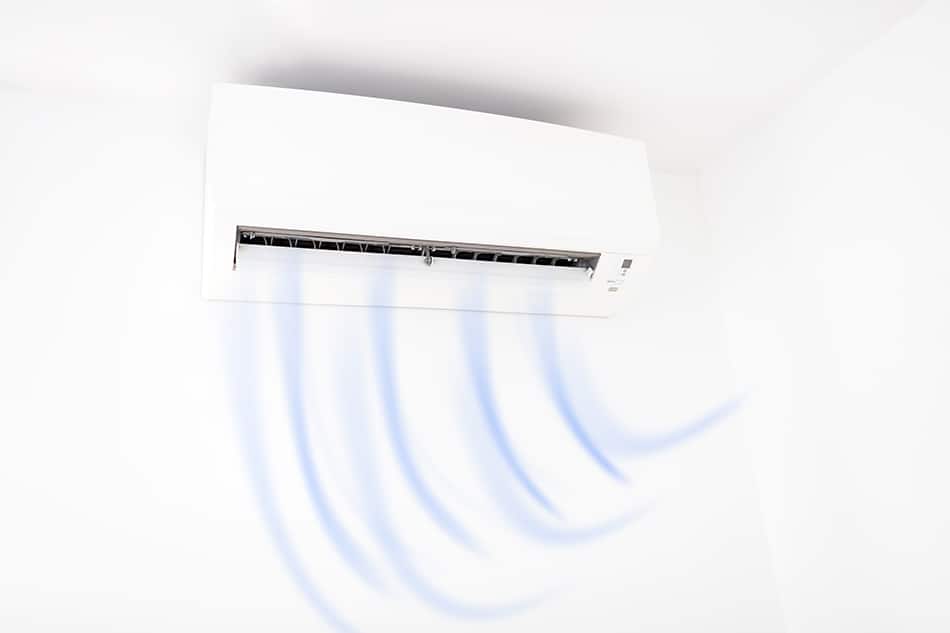 If you want to make your room cool even during the hottest days of the summer, then you should install an air conditioning or AC unit.
The term 'air conditioning' refers to any system that's designed to control room temperature and humidity. It can be ducted or ductless. A ducted AC system has a larger unit distributing cool air coming from a central location. On the other hand, a ductless AC system has small units that are scattered throughout the room.
Should budget not be a problem, a ducted AC system can cool your entire home way better than ceiling fans. But if you have a limited budget, then you can opt for a ductless AC system like a window-type AC that can cool your bedroom.
Of course, the biggest drawback to having an AC unit installed in your home is the associated cost. You won't only have to pay a substantial amount for the unit itself, but you will also expect to pay more for your energy consumption.
Tower Fans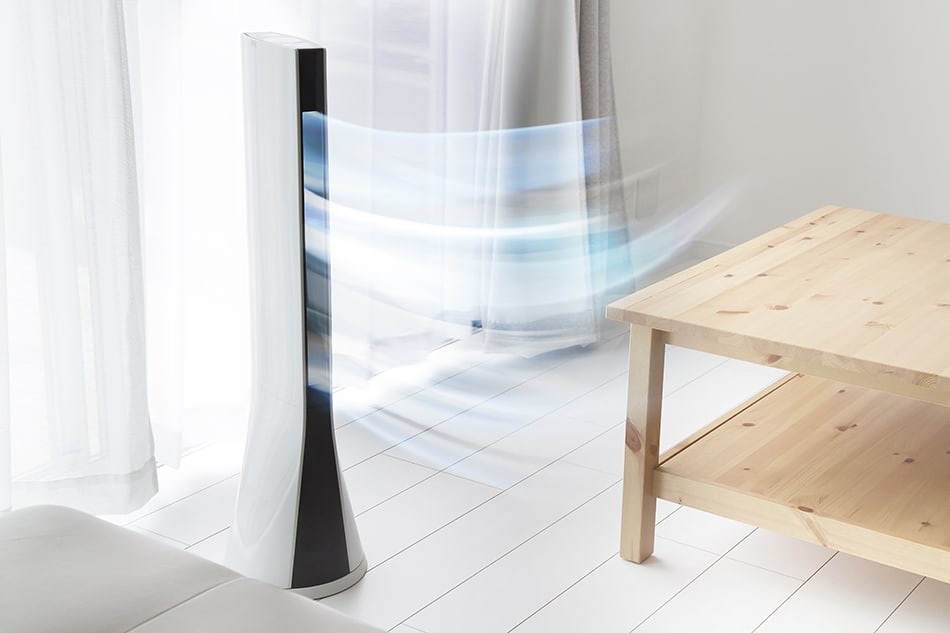 If the ceiling in your room is a bit low and you have limited space, then having a tower fan is the most practical option. As its name suggests, a tower fan is a tall electric fan that's slim enough to be placed at the corner of a room. It won't take up a lot of space in a room, which makes it ideal for use in condominiums, apartments, and small rooms.
There are other advantages of using a tower fan in your room. For one, it comes in various styles and designs so you can choose one that suits your taste. It's also fairly affordable. In terms of convenience, most tower fan models come with remote controllers allowing you to adjust their speed settings from any point in the room.
Tower fans are also ideal if you have small children. Its fan blades are safely encased in a unit, meaning small kids won't be able to put their fingers into the fan. And because of its size, a tower fan can easily fit in cramped areas of your home.
You might be particularly interested in a bladeless tower fan. As you may deduce from the name, this is a type of tower fan without a blade. It provides a smoother airflow and, more importantly, operates at a quieter level than a bladed tower fan. It also comes with features like ionization. Energy-efficient and easy to clean, a bladeless tower fan, though it won't come cheap. Expect to cough up at least $100 for this type of fan.
Of course, tower fans have their share of disadvantages. It can be louder than other types of electric fans like the pedestal fan. And it won't go near the cooling effect of an air conditioning unit on any room regardless of its size. But the trade-off is that you can get lower electricity bills if you opt for a tower fan instead of an AC unit.
Pedestal Fan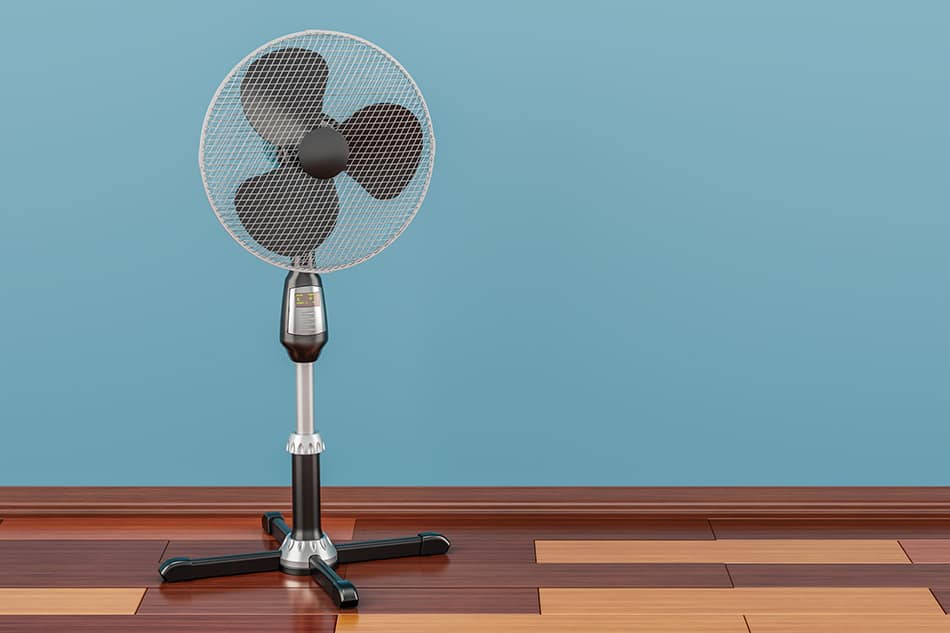 A pedestal fan is similar to a tower fan in terms of height. Like the tower fan, a pedestal fan is tall. Its height can range from 16 inches up to 48 inches. However, it's slightly bigger than a tower fan and can take up significant space in a room. There are several advantages of using a pedestal fan which may encourage you to consider it as an alternative to ceiling fans.
For one, you can control the airflow and the direction it is going with a pedestal fan. You can tilt its head up and down or side to side. You can even have the pedestal fan blast cool air right into you if you keep it steady.
Moreover, you can also adjust the fan speed settings. This means you can control how much air is circulated in your room. If your family members or guests get chilly, you can lower the fan speed setting or have the fan blow in another area.
There are also downsides to using a pedestal fan in your home. It can be an eyesore because of its size. And since it is slightly bigger than a tower fan, a pedestal fan may take up precious space in your room. This makes it a poor choice for small rooms.
A pedestal fan may not be able to lower the temperature in a living room, especially during the hot summer season, in the same way, that an AC unit or even a ceiling fan can. It just practically moves air in your space, but it doesn't dissipate warm air. Therefore, the air it circulates may still be warm, especially during a hot summer day.
Box Fans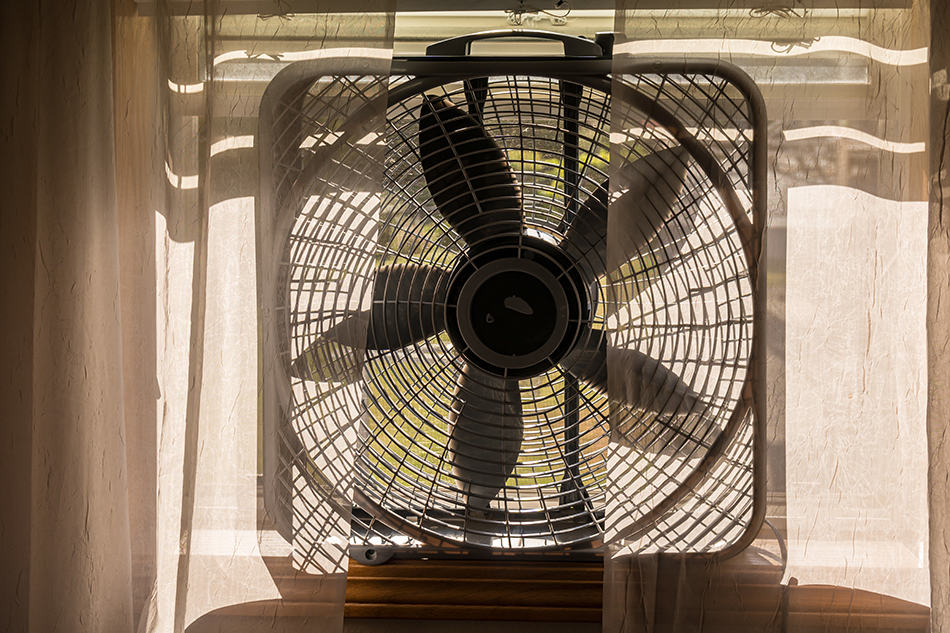 Are you looking for a portable ceiling fan replacement? A box fan should be high on your list. This lightweight fan can be moved from one room to another part of your house. It's also versatile enough to be used as a window fan, bring cool air in or pushing warm air out of your room.
This portable and lightweight fan is placed within an enclosure. The face of the enclosure typically has a steel grille allowing the air to move into and through the fan. Going back to the box fan, it can take on various shapes like square, rectangle, oblong, or circle.
Compared to a ceiling fan, a box fan is a lot cheaper because of its relatively simple mechanics. There's also no need to install a box fan, unlike a ceiling fan. It's also easy to repair in case something goes wrong.
You may also have to consider the disadvantages of using a box fan as an alternative to a ceiling fan. A box fan may be portable, but it isn't as effective as a ceiling fan in cooling a room. This is particularly true if you are to use it in a bigger room like a dining area. Moreover, since the fan does not vacillate, you won't be able to cool the entire room with a box fan.
Table Fan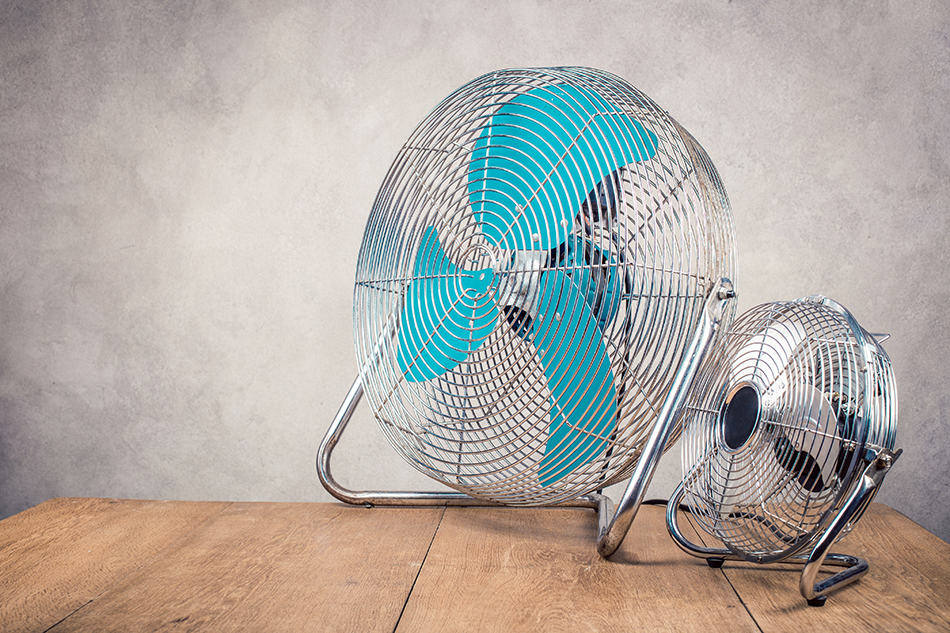 The table fan shares some similarities with the box fan. It's compact and portable that you can place it anywhere you like. It is a small to mid-sized fan that's designed to cool a space or person nearby. It is also a cheap and energy-efficient alternative to a ceiling fan.
Unlike a ceiling fan, a table fan is user-friendly in the sense that there's no need to install it. You can place it anywhere you want because of its compact size. It usually comes with a portable base and a cord that you can connect to a wall outlet. Because of its portability, a table fan can be used in other parts of the house like the bedroom, patio, or terrace.
Most table fans also come with a remote control which would let you adjust fan speed easily. You can also use the remote control in turning on and off the table fan as well as changing its oscillation.
A table fan can also facilitate equal distribution of air. It can keep your room cooler because of this attribute. It can rotate up to 180 degrees meaning everyone in a room can feel the soothing breeze of the table fan.
This ceiling fan alternative is also budget-friendly. Compared to a ceiling fan, a table fan costs less. It also consumes a minimal amount of energy, around 50 to 100 watts. Compare that with the 900 watts of power required by an air conditioner, and you can imagine how much savings you can generate if and when you opt for a table fan.
Despite all those positives, the use of table fans also has its downsides. Table fans have blades rotating at high speed. While the blades are caged inside a case, there's still space for young kids to insert their fingers inside. You may want to think twice about using a table fan if you still have young children in your family.
Another problem with using a table fan is that it can be quite difficult to clean it. You'll first need to open up the cage in order to reach the blades. It is only then that you can clean the blades with a cloth. Suffice to say, maintaining a table fan is not that easy.
Evaporative Coolers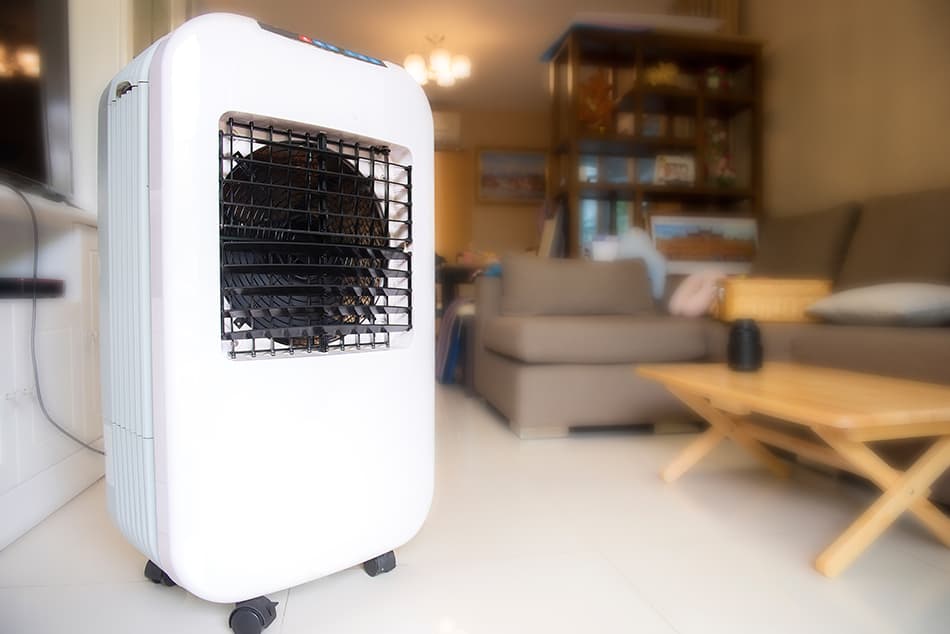 An evaporative cooler is a device that cools a room through water evaporation. It utilizes a fan in pulling air out into the room and then adds moisture to the room for a noticeable cooling effect. This also translates to better or healthier air quality.
This alternative to a ceiling fan is recommended if you live in an area with a hot and dry climate. It can help in reducing temperatures in your room. It's also a more energy-efficient and budget-friendly alternative to AC units.
You can also choose from the various models or styles of evaporative coolers. There are evaporative units for personal use, which you can snag at around $30. The bigger ones capable of cooling a bigger room can cost $150 or higher. Some units also come in three operating options—an evaporative cooler, a humidifier, and a fan. However, you may have to prepare for the possibility of replacing the filter between one and two years. Still, there's no denying that an evaporative cooler is an excellent cooling alternative to a ceiling fan.
Wall Mounted Fans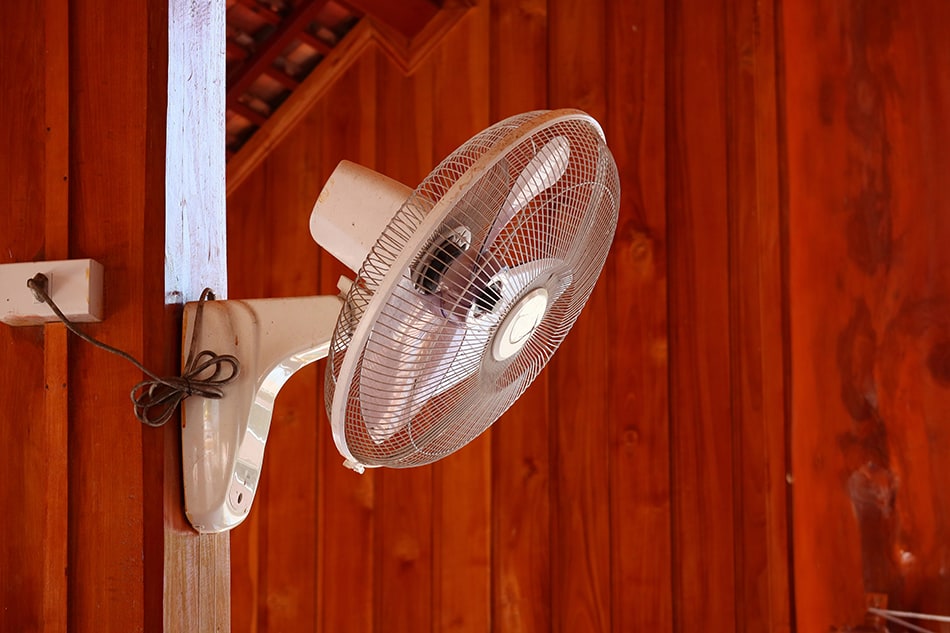 Similar to a tower fan, a wall-mounted fan can be a good alternative for a ceiling fan. This would work well if you have a low ceiling. One advantage of a wall fan is that it usually comes with an oscillating function, something that a traditional ceiling fan does not have.
As the name suggests, a wall-mounted fan is affixed to a wall. Its sizes range from 12 to 30 inches. It is usually placed at eye level. The placement ensures that it would be at a safe distance away from pets and young kids. The speed settings may be adjusted using a dial on the unit, a remote control, or a hanging cord.
Although a wall-mounted fan would require installation much like a ceiling fan, it's not as complex as installing a ceiling fan. A wall fan is also ideal for use outdoors, like in a covered patio or lanai. It is also common for wall-mounted fans to have a misting feature to help lower outdoor air temperature.
Window Fans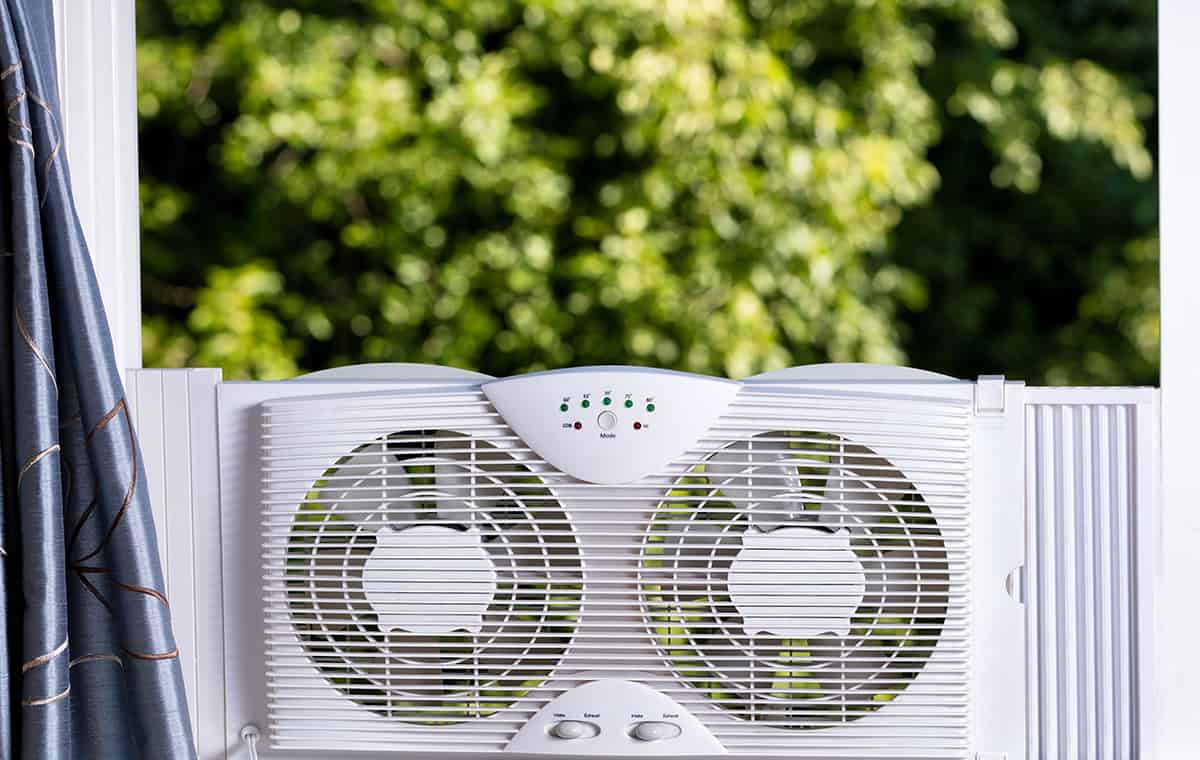 Window fans are an increasingly popular choice for those seeking an alternative to ceiling fans. Not only are they a breeze to install in your windows, but they also help to effectively circulate air throughout your living space.
In addition, they're often more affordable than ceiling fans and can be easily moved from room to room depending on your needs. These fans are especially effective in smaller rooms and can even be used in conjunction with air conditioning units to help lower your energy bills by promoting better airflow in your home.
Bladeless Fan
If you're in search of a more cutting-edge and tech-savvy option, a bladeless fan, such as the Dyson Air Multiplier fan could be an effective solution. Unlike traditional fans, these innovative models are designed without any visible blades, making them a safer and more stylish alternative to ceiling fans.
They utilize air multiplier technology to draw in the surrounding air and amplify it, creating a strong, smooth, and uninterrupted stream of air.
Moreover, these fans are incredibly easy to clean and maintain, and the absence of exposed blades significantly reduces the risk of injuries. While they may be slightly pricier than other alternatives, their sleek and modern design coupled with their advanced features makes them a smart investment for any home.
Factors to Consider
When choosing an alternative to ceiling fans, there are several factors to consider. Let us delve into each aspect for you to make an informed decision.
Energy Efficiency
We all want to save on our energy bills, right? Therefore, it's crucial to choose a fan alternative that consumes less power without compromising its performance. Tower and pedestal fans are typically known to be energy efficient while providing excellent air circulation.
Airflow and Cooling Capacity
A crucial factor is the ability of the fan alternative to provide proper airflow and cooling. Box fans, for example, placed on windows, can work miracles in terms of air circulation, ensuring your space remains cool and comfortable.
Noise Levels
No one wants a noisy fan disrupting peace in their home or office. Hence, consider options that operate quietly. Some alternatives, such as tower fans, are specifically designed for low noise levels, ensuring a better user experience.
Space Requirements
Considering space requirements is essential, as not all alternatives are suitable for compact spaces. Wall-mounted fans and table fans are perfect choices for smaller rooms or areas where ceiling fans are not feasible.
Design and Aesthetics
Lastly, we cannot ignore design and aesthetics when selecting an alternative to ceiling fans. Choose a fan that complements your space and adds a touch of style, ensuring that it not only serves its purpose but also becomes a pleasing addition to your décor.
Conclusion
Installing a ceiling fan is a great way to enhance the look of your living or dining room and, more importantly, lower the temperature. But in instances when installing a ceiling fan is not feasible, then there are other alternatives to ceiling fans you can consider.
Tower and pedestal fans are excellent alternatives to ceiling fans if you're on a budget. You can also consider using a box fan, wall-mounted fan, or table fan. But if you can afford it, why don't you install an evaporative cooler or, better yet, an air conditioning unit in your room? As you've realized, there are other ways to cool your room without installing a fan on the ceiling.