If you don't have a closet for whatever reason, one of the best alternatives is to have a dresser instead. For many homeowners, a dresser has become a fixture in their bedrooms. With a dresser, they can store their clothes without having to spend a significant amount. A dresser can also save space in the bedroom.
You might be wondering how big a standard dresser is. Continue reading to know more about the types of dressers and their standard dimensions.
Dresser Dimensions
Standard Dresser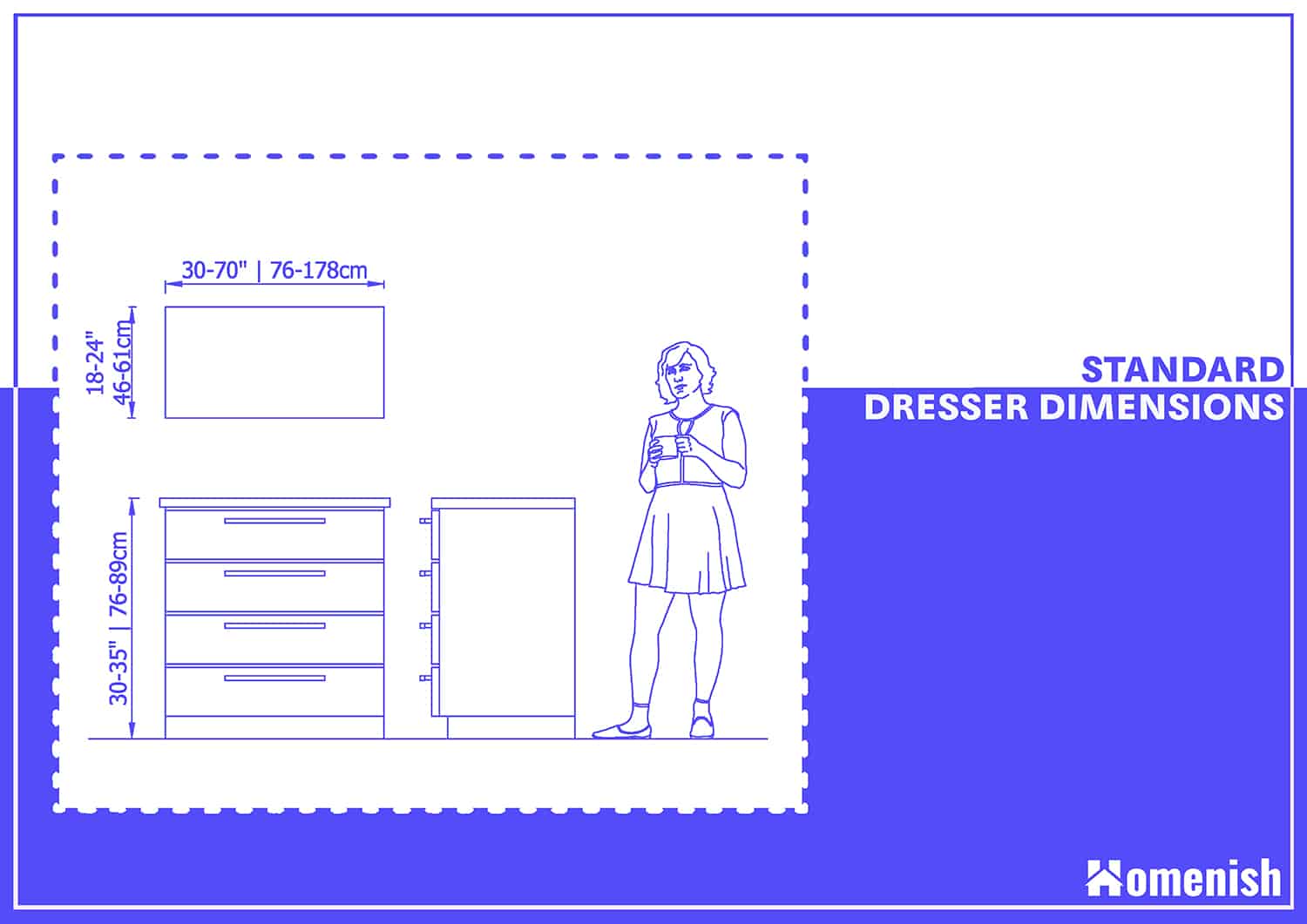 The horizontal dresser is generally acknowledged as the standard dresser. It is not only the most widely available but also the most popular. It consists of two to three rows of long and wide drawers. At times, it may have a top row consisting of multiple small drawers.
The standard dresser measures between 30 to 50 inches in height, 30 to 70 inches across, and 18 to 24 inches deep.
Aside from providing substantial space for storing clothes, a standard dresser offers plenty of space for display. It is not uncommon for people to use the tabletop of a standard drawer for displaying picture frames, a row of books, or even a TV. Others even come with a mirror to match the style of the dresser.
Double Dresser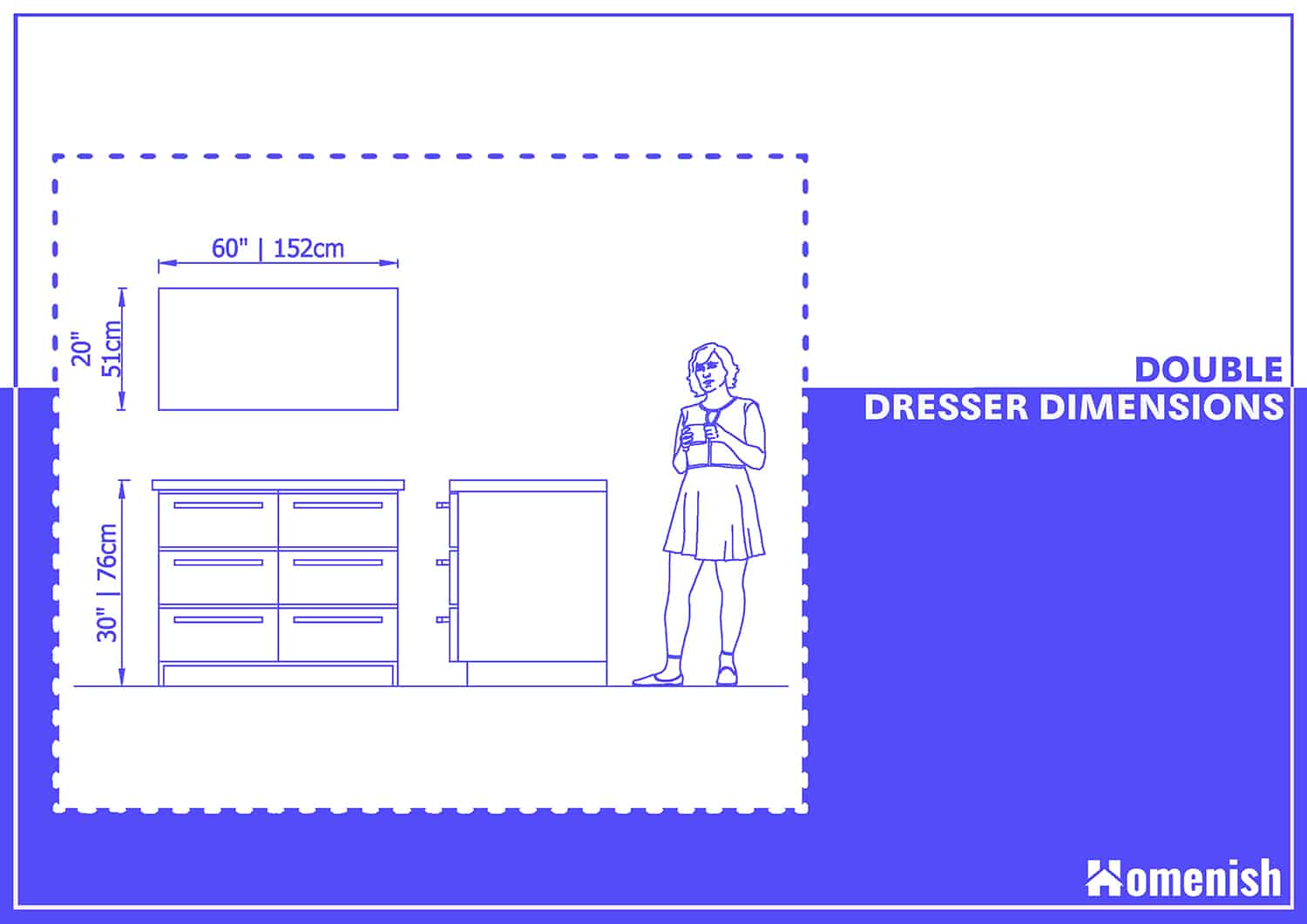 Then there are other types of dressers, such as the double dresser. It is a wider type of dresser with double columns of wide and spacious drawers. This is ideal for couples who share a room. It can also be a good alternative to a closet for young children. However, this is not ideal for a small room because of its size. A double drawer can be up to 60 inches wide.
Small Dresser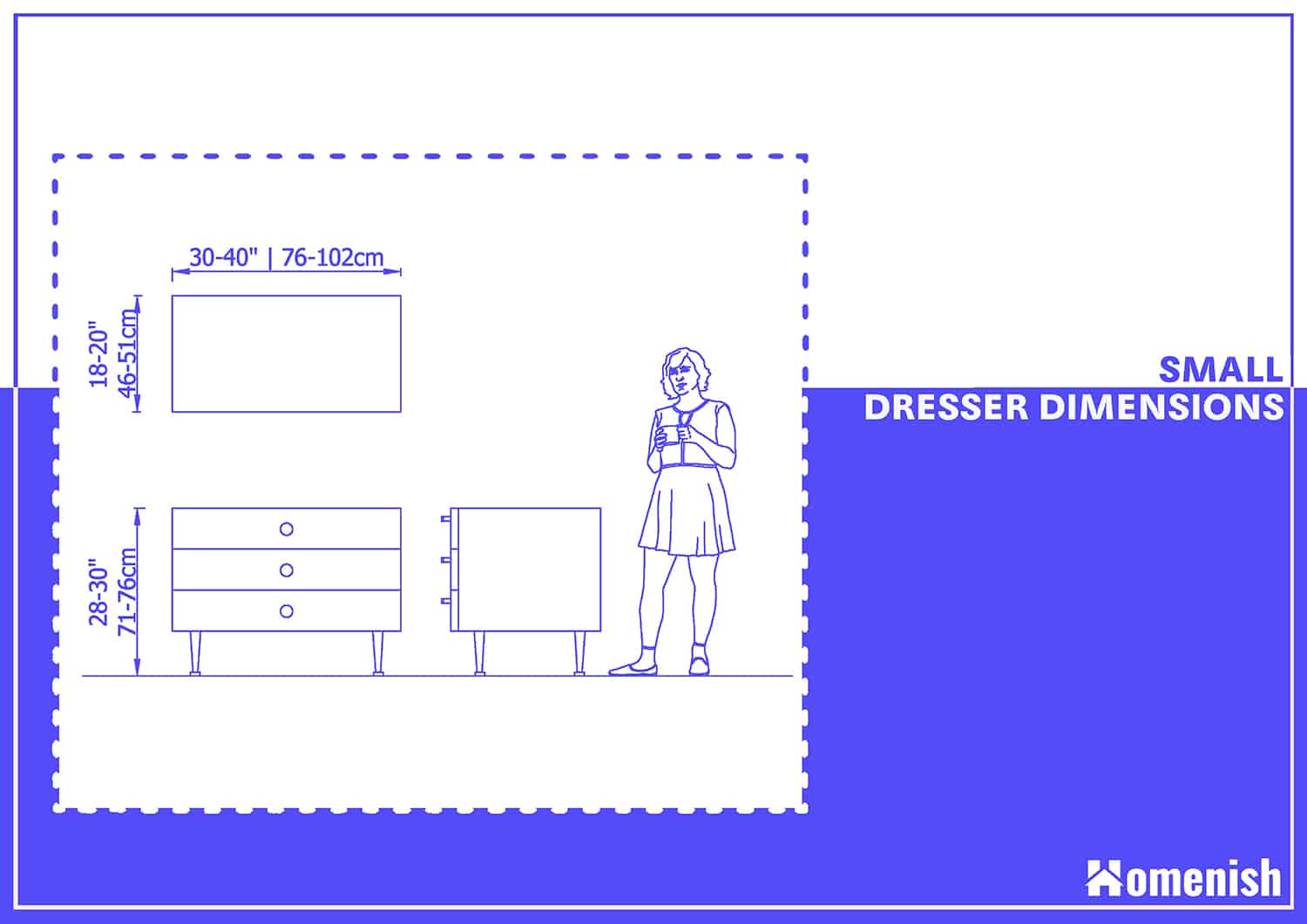 You can also use small dressers for your little ones. The small dresser is primarily used for storing the clothes of children. It's also usually used in guest rooms. These are usually short and squat, featuring three to four wide drawers at around 30″ – 40″. The small drawer normally has no built-in mirror.
Combo Dresser
There's also the combo dresser, which is a combination of cabinet and dresser. It has one to two cabinets connected either to the side or right in the center of the drawer. With differently sized drawers and shelves, a combo dresser can be used in storing various clothes and accessories. You can even store items like belts, scarves, hats, and shoes in a combo dresser.
As you can see, there are several types of dressers available in the market, which means there's likely one that can suit your needs. But there are other things to know about dressers, so keep reading to know more about choosing and placing the right dresser in your bedroom.
How to Choose A Dresser?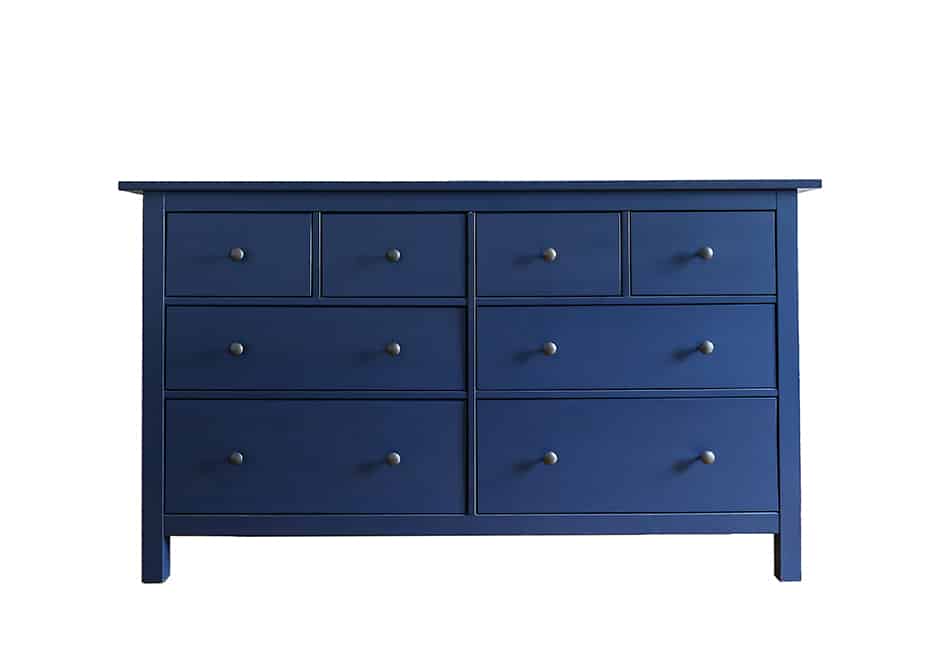 Now that you have an idea of the different types and dimensions of dressers, you might now be seriously considering getting one for your bedroom. The next question you want to answer is: "how do I choose a dresser that's right for me?"
The paramount consideration is the size of the bedroom where you intend to place the dresser. Before even ordering for a dresser, you must have already taken the measurements of the area where you plan to put the dresser. Measure the depth, height, and width of the area and make sure that there's no door that would get in the way of opening the dresser.
The design of the dresser is equally important. Dressers do come in various designs. The right one for your bedroom would be one that complements the look and feel of your room.
You can choose from modern, contemporary, or traditional dressers. Traditional dressers have carvings and ornate designs. These are usually made of hardwood. This is the dresser design that you'd want for a classy look. On the other hand, a modern dresser has straight lines while contemporary dressers have minimalistic looks.
You should also determine your purpose. If you are to store things like your clothes and towels, then you'll need a bigger dresser. But if you are to store smaller items like lingerie and accessories, then you may have to settle for a smaller dresser.
Of course, you should never compromise on the quality. As such, you must consider a good quality dresser or one with strong legs and smooth drawers.
There are other considerations that you must weigh in when shopping for a dresser. This includes the mirror. A dresser with a mirror is not only more appealing but can also make your bedroom look bigger and brighter. Just make sure that the mirror is symmetrical to the size of the dresser.
Finally, you must also consider your budget. This would guide you in choosing the right dresser for your needs. Set a budget, and from there, you can limit your options to a few dresser models.
Where to Put a Dresser?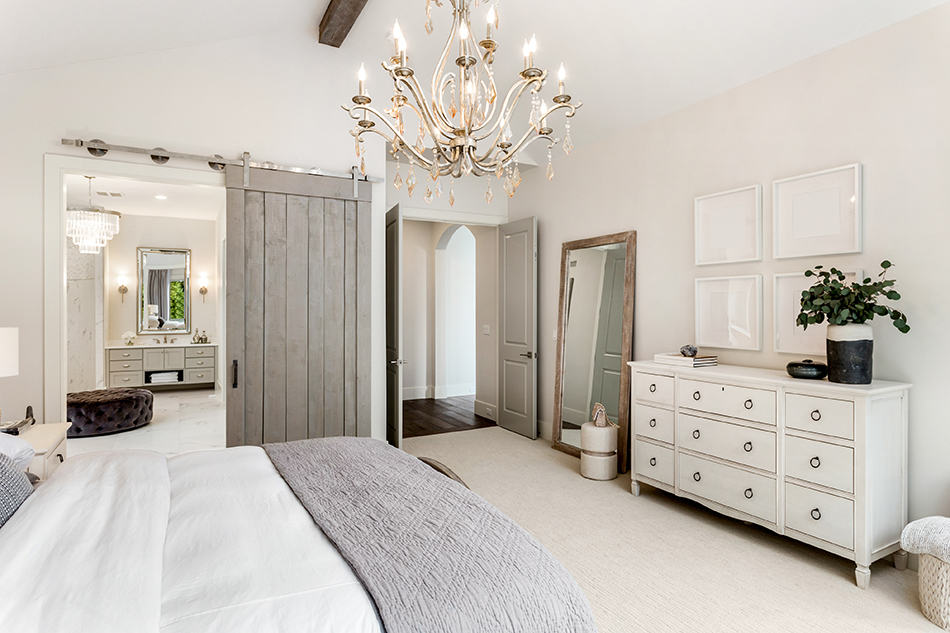 As mentioned several times in this article, a dresser is commonly placed in the bedroom. But you might also be wondering as to the certain spot in the bedroom where the dresser should be placed.
This would really depend on the style and size of the dresser. For a standard dresser, the best spot to place it is at a long empty wall that's next or opposite to your bed. But if you have a taller dresser, it can be placed in the corner of a room. You can also place a dresser under a window, especially if it is a smaller type of dresser.
Conclusion
Dressers will never go out of style. It's a good investment if you are starting a family, or even if you're just living on your own. The dimensions of a standard dresser are 30 to 50 inches in height, 30 to 70 inches across, and 18 to 24 inches deep. Keep these measurements in mind as you shop for a dresser that's right for your bedroom.