The color teal is a soothing hue that promotes better sleep. This blue-green spectrum is the perfect color for the bedroom as it's both eye-catching and calming. When we look at teal, it reminds us of the tropical waters and lagoons so no wonder this color is so popular for bedrooms.
If you want to transform your bedroom into a calming and relaxing oasis, you can do so with the help of my color combination tips and a list of teal bedroom ideas that are sure to inspire you.
Which Shades Go with Teal?
Teal is a versatile color that can be matched with most other colors. As this hue is something between blue and green, it works perfectly with bright white, black, coral, navy, pink, grey, cream, brown, and gold tones.
For larger bedrooms, a mix of purple and teal makes the room look fuller thanks to the vividness of these colors. On the other hand, smaller bedrooms can benefit from a mix of white and teal to make the room appear bigger.
With that in mind, take a look at my 19 examples of teal bedrooms with pictures:
1. Teal and White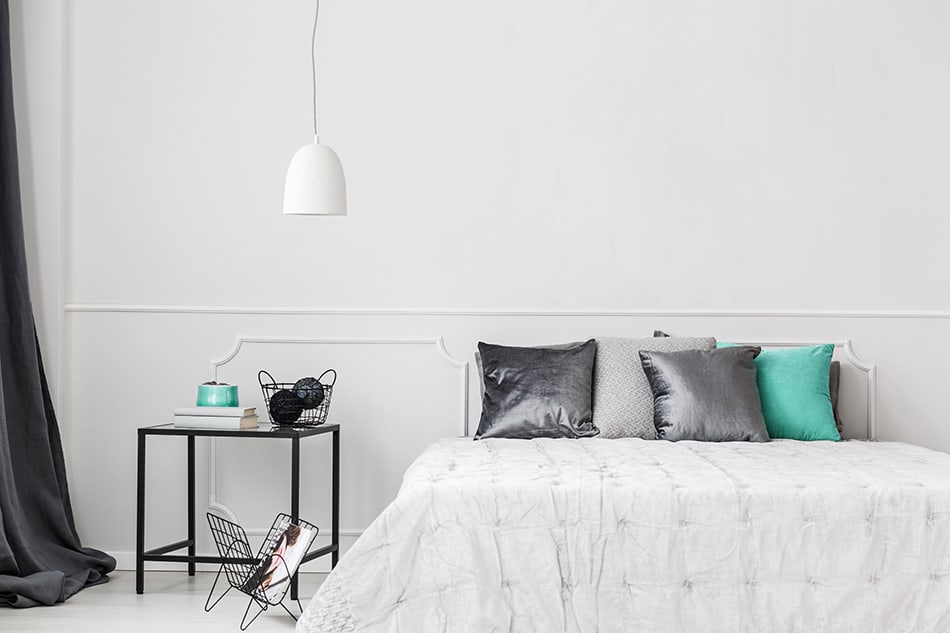 Teal decorations work well in a bedroom that has white walls and grey decor. You can bring the room together by adding teal and grey cushions, but no need to go overboard here. As you can see in this image, teal has been used minimally so that white and grey stand out.
2. Teal and Sky Blue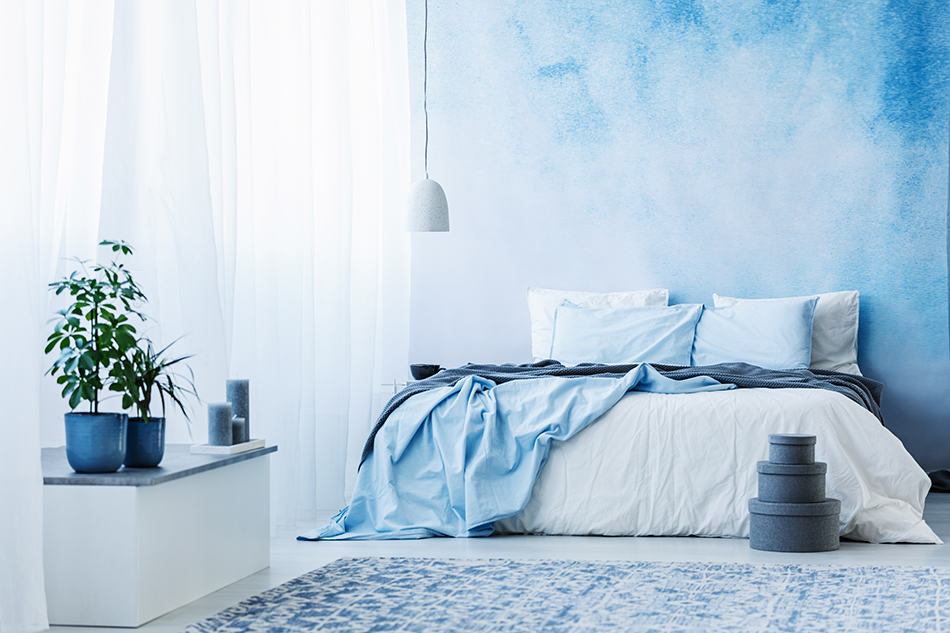 Since teal is very similar to blue, why not combine the two to give the bedroom a modern appeal. This image is a perfect example of how sky blue and teal have been used to offer a warm and inviting feel. The blue interior is blended with a pop of teal bedding, flooring, and pots that add some vibrancy to the space.
3. Teal and Brown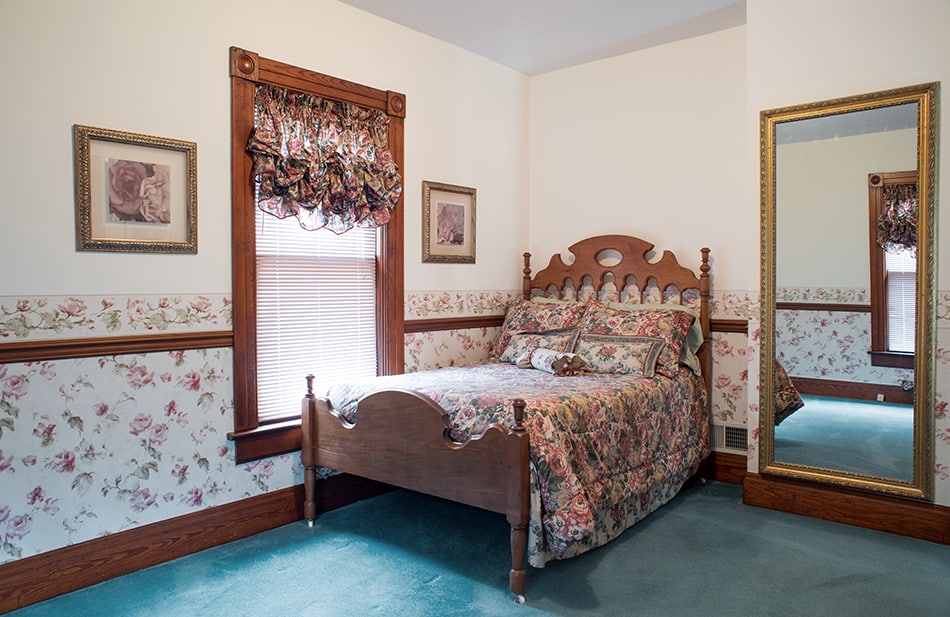 Dark teal lets your personality shine, so why not choose a teal carpet to give your bedroom a vintage feel? See how the walnut brown colors in this rustic bedroom's furniture complement the teal flooring and the floral wallpaper for a traditional flair.
4.
Teal and Grey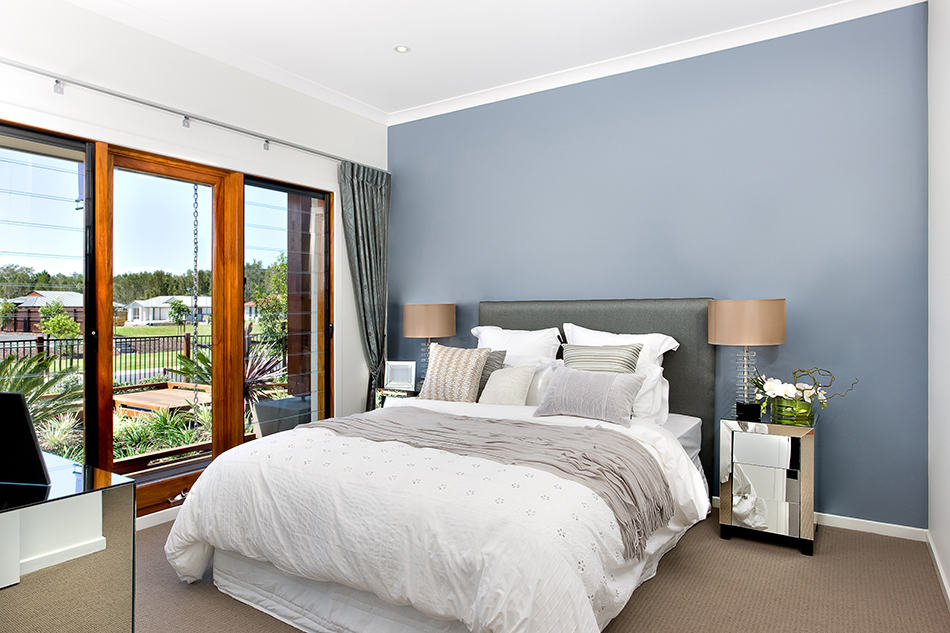 For a modern bedroom, teal and grey is a great combination that can be creatively used throughout the space. The teal wall here works perfectly with the grey bedding, which gives the room a contemporary vibe.
5. Teal and Pink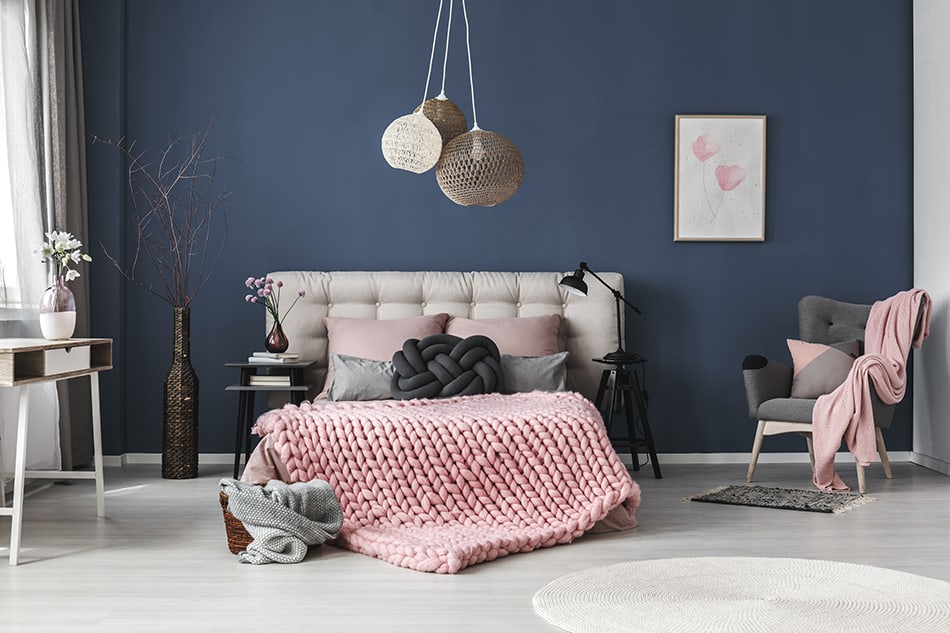 Want to use a brighter color? Teal with pink is a beautiful combination that makes a large bedroom feel cozier. You can balance out the teal scheme as per this image by painting the wall a rich teal color and adding pink layers for depth and character. The mix of pink knitted bedding, throw blanket and wall art with the teal wall have given a stylish feminine touch to this bedroom.
6. Teal and Wicker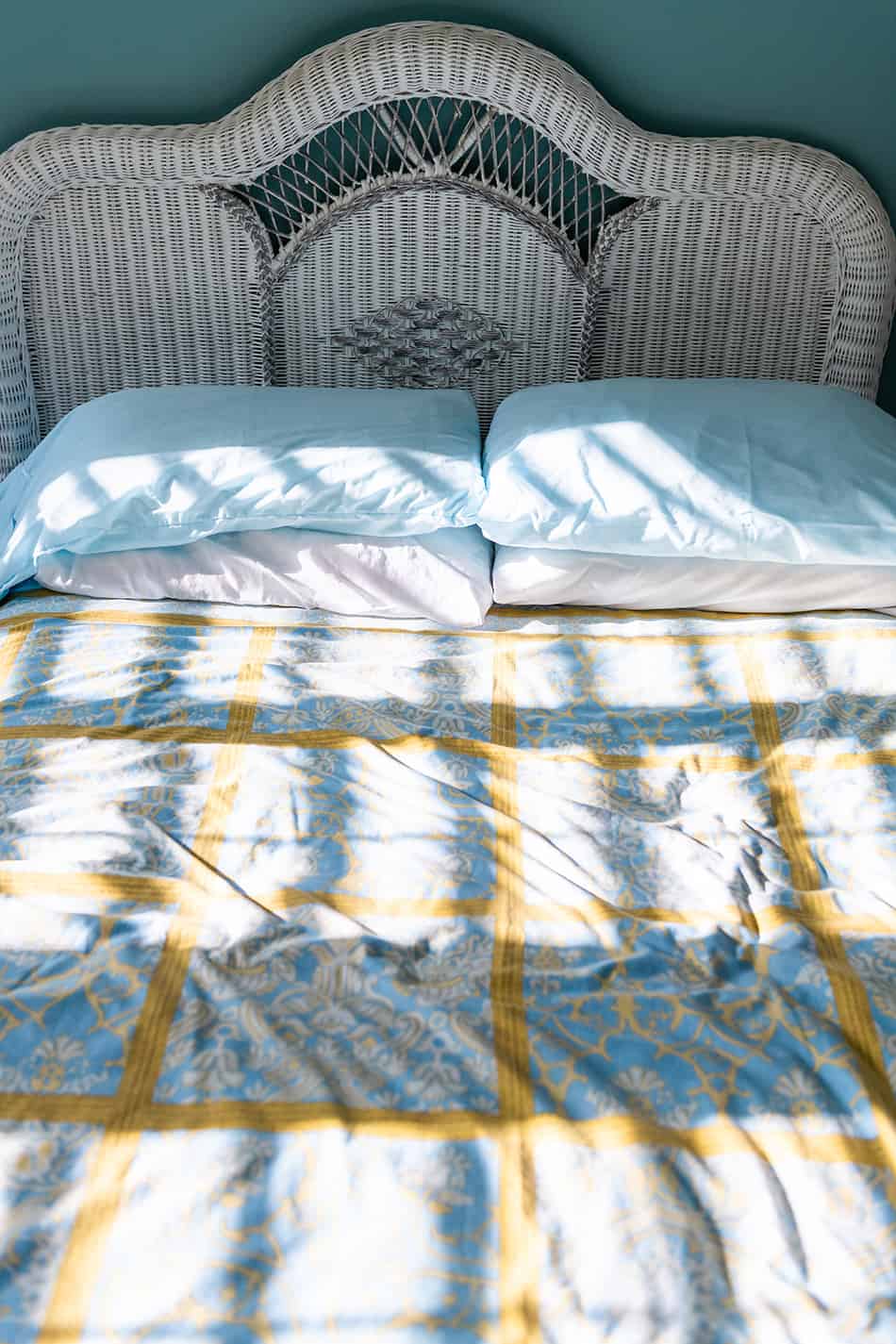 Pairing teal with wicker is worth a try as teal goes with pale yellow and natural elements. The teal wall here has provided a captivating contrast with the pale yellow bedding and blue pillows. The wicker headboard promotes a soothing nuance and a sense of rejuvenation.
7. Going All Teal for Added Appeal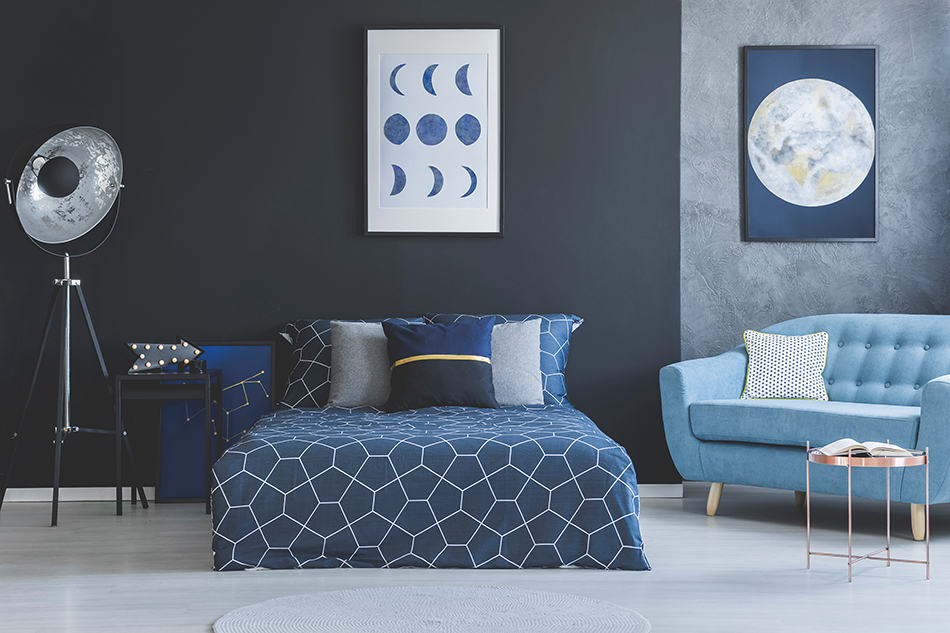 I know I said go all teal, but this doesn't mean you can't add some light blue and grey colors to the decor. Let your imagination run wild here and experiment with different hues of teal or use it as a pop of color throughout the room. See how the grey cushions match the wall art and lighting, with the teal wall and bedding providing the right accent to the light blue sofa. The teal in this bedroom doesn't feel overpowering as it's blended with two other shades.
8. Teal Wallpaper for Statement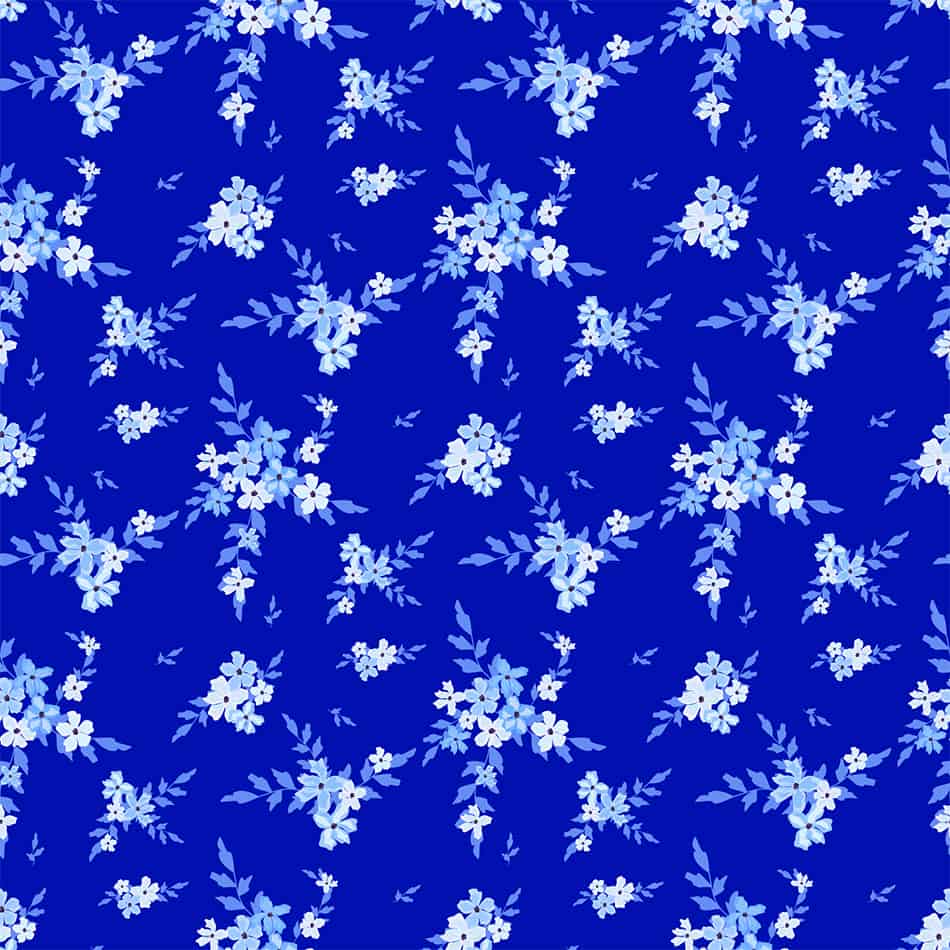 To give your bedroom a lively look, opt for floral teal wallpaper as a statement feature. One idea is to pair it up with green bedding and cushions for an eclectic look.
9. Teal Wardrobe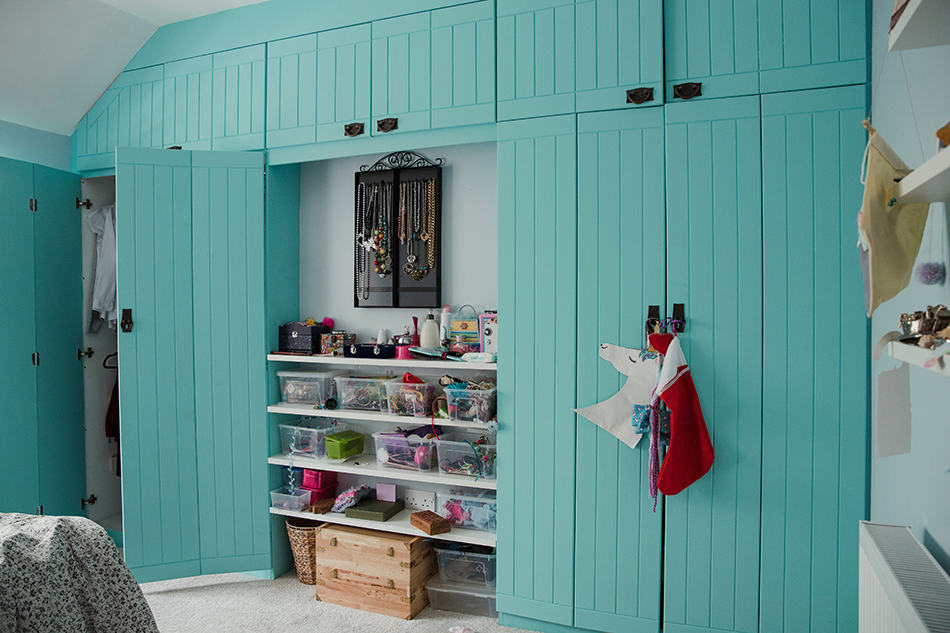 A built-in wardrobe painted in teal is a stylish and ultra chic touch for a traditional bedroom. Not only does this teal wardrobe look good with white walls, but it also acts as an attention grabber.
10. Teal for the Boy's Bedroom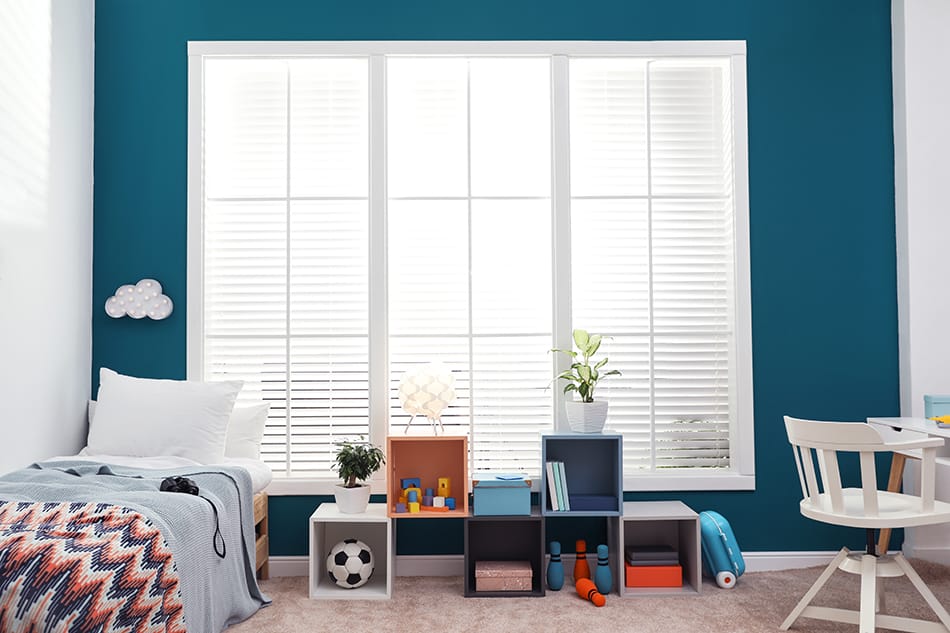 What better color to use in a modern boy's bedroom than teal for the tall wall. In this image, although the large window has taken up most of the wall's space, it still doesn't deter attention from the bold teal wall.
11.
Teal as a Backdrop
A light teal wall looks stunning as a backdrop in a small bedroom. Here, all the colors we've mentioned before have been used together in this bedroom, which is proof that teal goes with almost any color. The key is not to overpower this hue with too many darker colors. It's better to stick to lighter shades except for one vivid tone like the brown armchair shown here. The brown armchair provides a sharp contrast to give the whole display a boost.
12. Teaming up Teal with Geometrical Patterns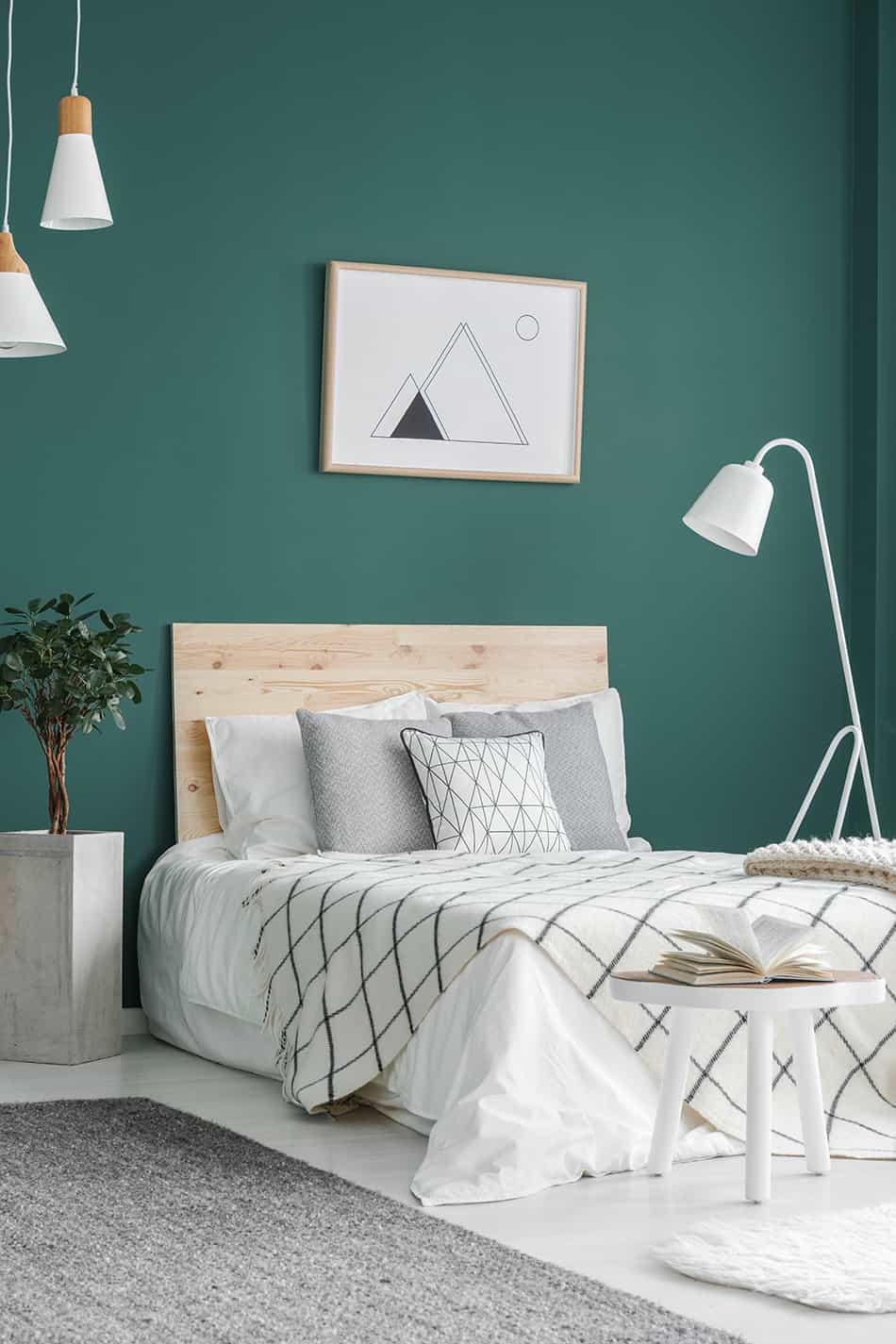 A green-teal color scheme for the wall will work beautifully with geometrical wall art, cushions, and bedding. Although the wall color here vividly stands out, the geometric patterns on the bedding and cushion soften the tone and add a contemporary feel to the bedroom.
13. Layering with Teal Textures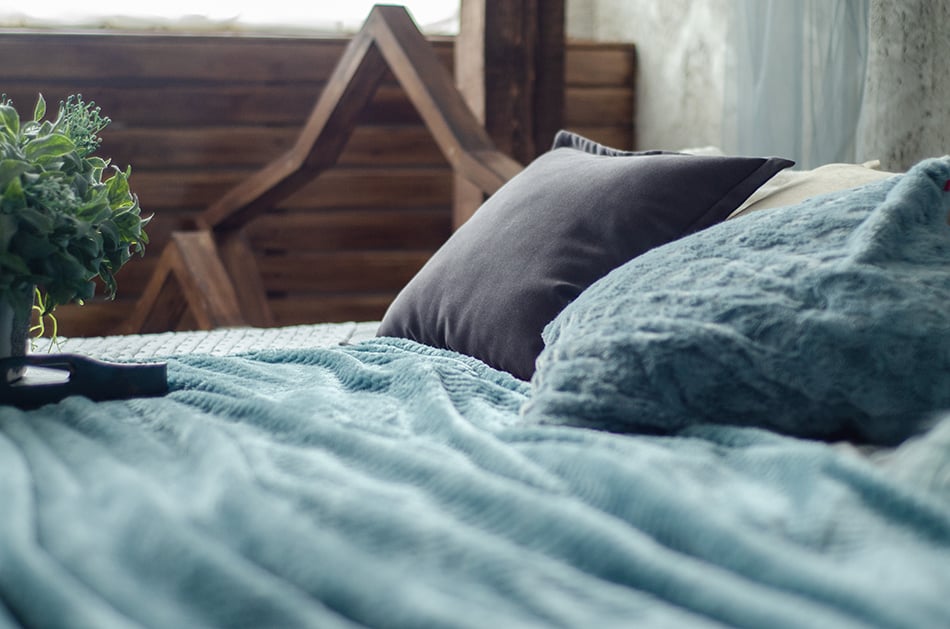 If you're planning on using the same color scheme for your bedroom, opt for an all-teal bedding to add texture. In this bedroom, for example, the teal velvet pillows and bed cover have given the room a homely atmosphere, which works with any backdrop color.
14. Teal and Metal for Added Style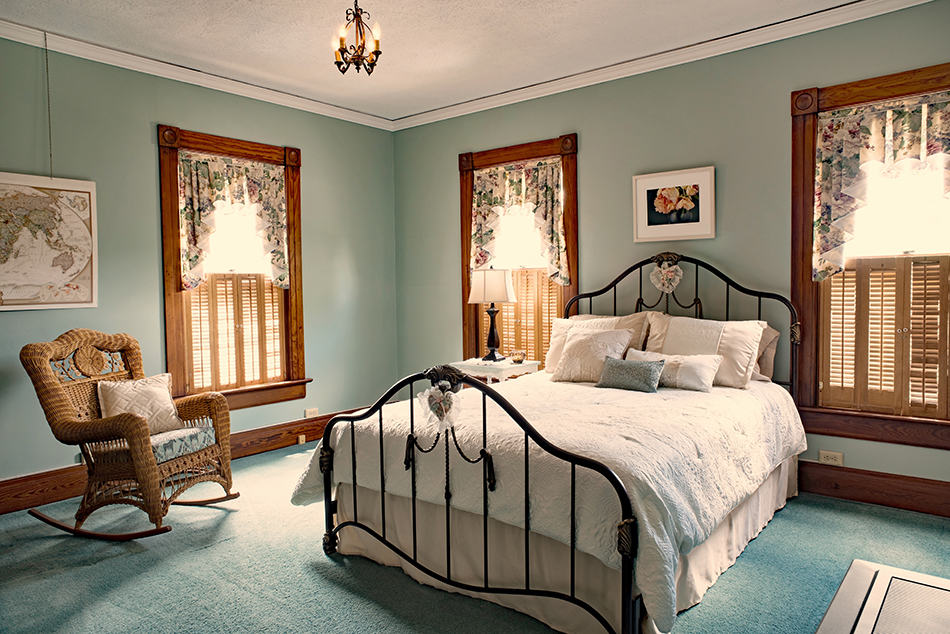 Bring out the stylish look of teal by pairing it up with an iron or metal bed. In this rustic bedroom, the teal walls and flooring look stunning next to the brown windows, metal bed in the center, and the wicker rocking chair. This interior decor brings out the luxurious feel of teal in vintage surroundings.
15. Teal as a Magical Color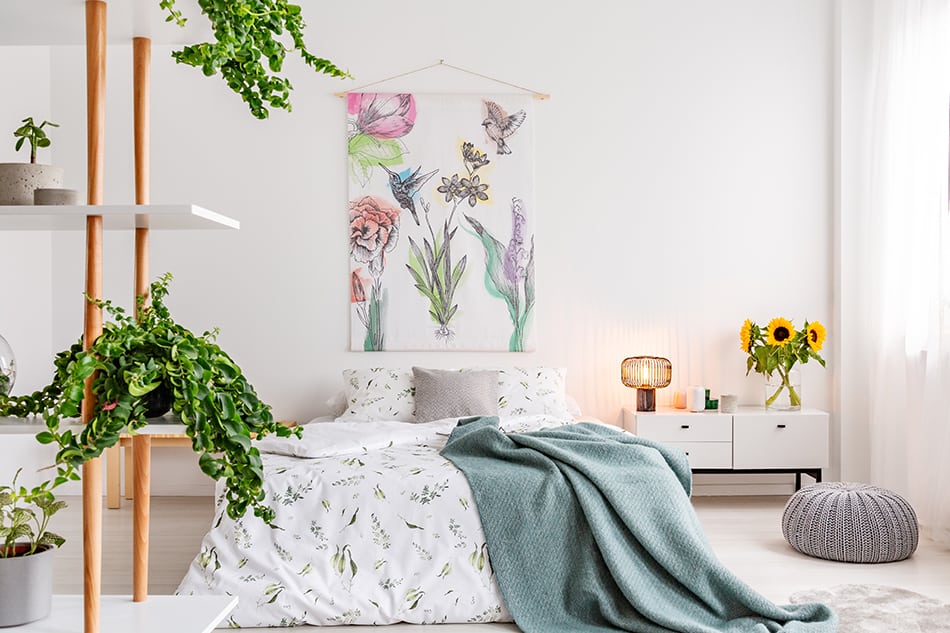 Teal is without doubt a magical color that can transform a neutral interior into an elegant space. This is clearly proven in the way this bedroom has been transformed into a modern and sophisticated space using an eye-catching teal throw blanket with soft feminine and floral tones. Notice how the green plants, the sunflowers next to the bed, and the floral wall art sync in harmony with the teal bedding and bean bag.
16. Adopting the Scandinavian Style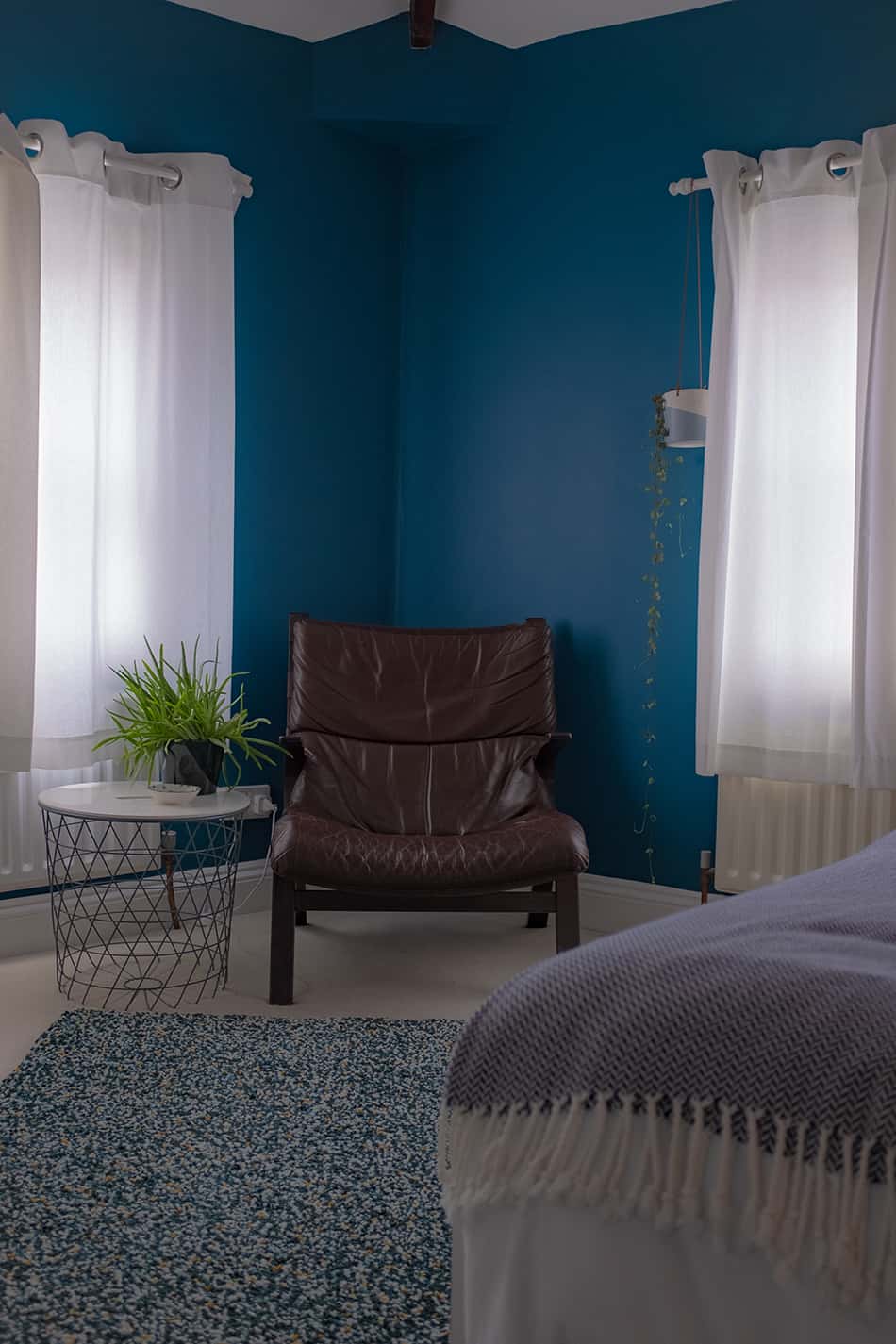 A vintage bedroom with Scandinavian style furniture needs a bold tea wall to bring out its sophistication. If your bedroom feels a little too minimal, bring a touch of warmth and elegance to it by painting all the walls teal. Pair the teal walls with a rug to make a statement as shown here.
17. A Moroccan Teal Bedroom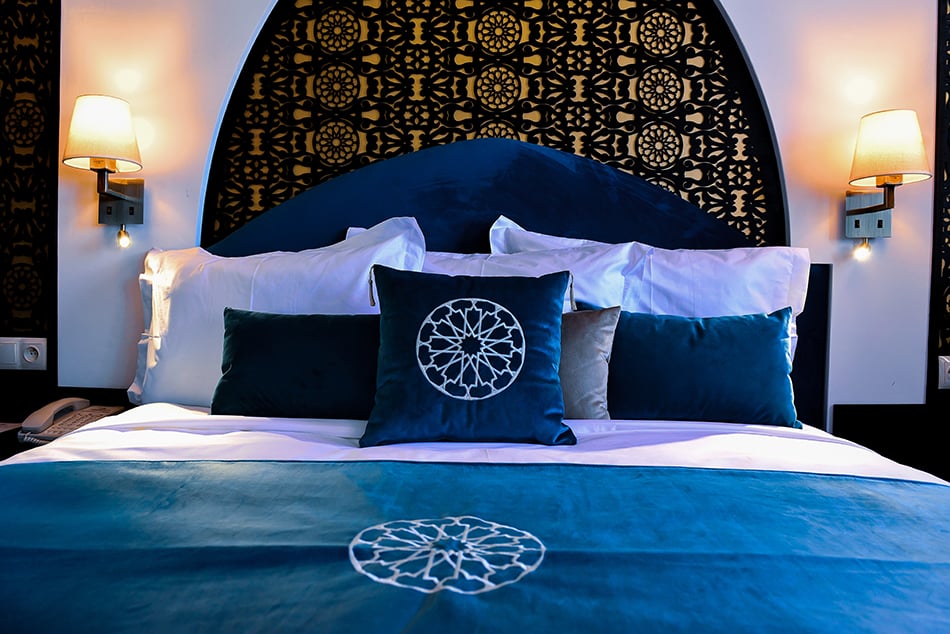 Moroccan inspired themes consist of strong shapes and bold colors so what better hue to use than teal. When you combine this color with Morocean engraving on the wall, you bring an eclectic look to your bedroom. Make sure the headboard, the bedding, and accent cushions are also in teal to match the typical Morrocean design theme.
18. Nautical Teal for a Beachy Feel
Light teal walls provide a beachy vibe to a small bedroom. This nautical-themed bedroom is a perfect example of a coastal-inspired space with a seashell mirror and white textures against the teal backdrop. Since the nautical theme is mostly suited with blue and white shades, it makes a perfect combination with light teal. Doesn't it look as though the sea is right outside the window?
19. Art Deco Teal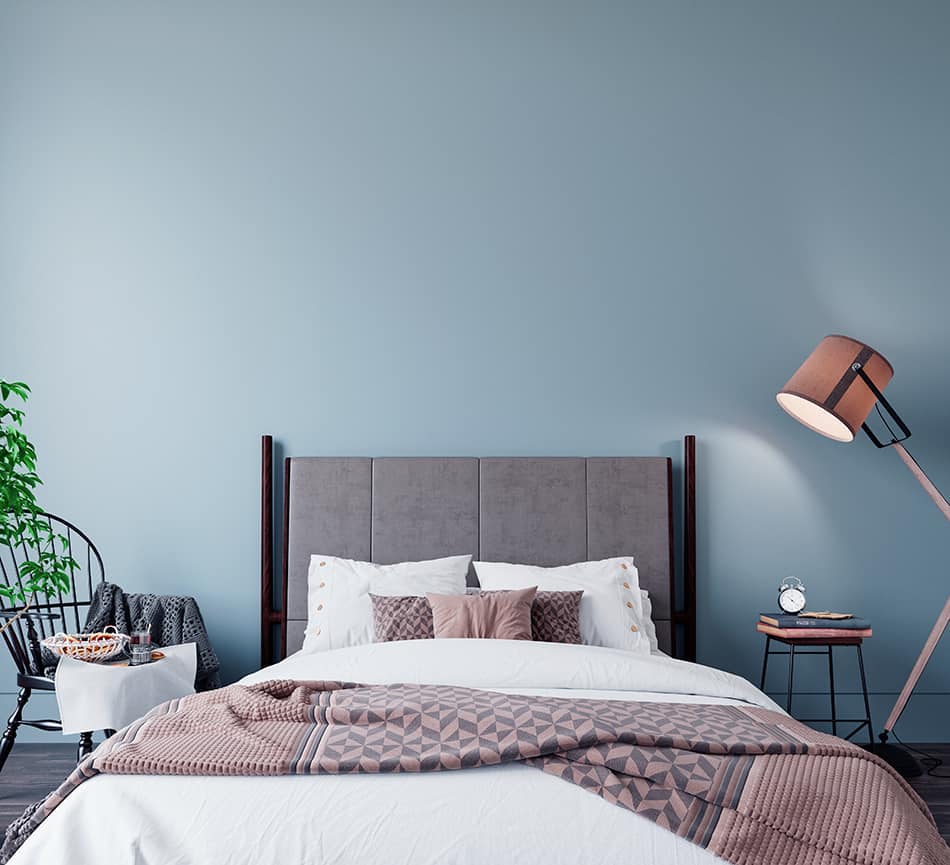 Art deco is synonymous with modern and decorative spaces. This style goes hand in hand with deep colors of teal hues and is one of my favorite teal bedroom ideas. Here, the strong, prominent curve of the bedside lighting and patterns of the bedding work well with the cool teal wall. The minimalist furniture, such as the chair, the bedside table and clock, is a typical feature of the art deco style bedroom as the idea is to make the bed stand out as a focal point in the room. You can experiment with bold patterns or geometrical designs for the bedding and rugs to make an even stronger statement.