Tired of your ordinary vinyl or linen tablecloth? Admittedly, tablecloths are a luxurious addition to any dining table. However, they can get costly to replace whenever they are torn or stained. This is why you should consider cheaper tablecloth alternatives that make your dining experience fun and hassle-free.
Still not convinced? Then take a quick look at some disadvantages of tablecloths that are sure to convince you to look for better alternatives instead:
Why You Should Consider Tablecloth Alternatives
Tablecloths have to be washed after use. This will take up a lot of effort and resources.
If you don't have enough storage space, it can be tricky to store your tablecloths as you need to ensure they don't get mold or bacteria.
Every time your tablecloth is stained or damaged, you will need to replace it. This can prove to be costly.
Vinyl tablecloths cannot be repaired once they are torn or damaged.
Vinyl tablecloths aren't soft to the touch and may even feel sticky. This is due to the non-absorbent material of the tablecloth. Furthermore, lower-quality vinyl cloths are rigid and uncomfortable to the touch.
Cotton tablecloths are difficult to clean. In some instances, food stains like turmeric or wine can't be removed at all. If you have children, the mess on the tablecloth can be time-consuming to clean every time your family has a meal together. This can prove to be an expensive option.
Tablecloth Alternatives
1. Rustic Wooden Boards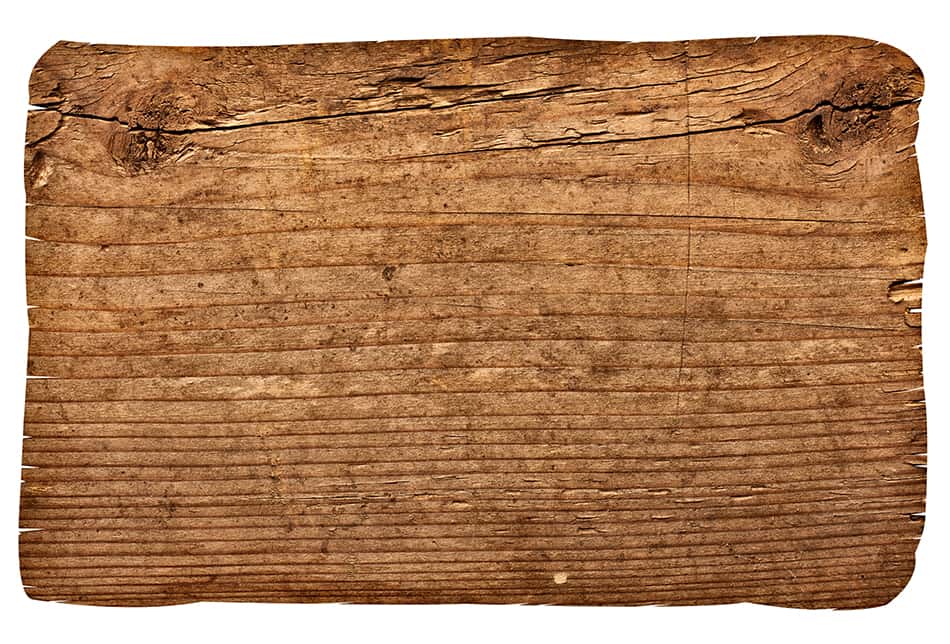 Whether you want to cover the entire length of your table or just place a slab under each plate, rustic wooden boards are the most charming way to add casual elegance to your table. Get creative and paint your wooden slabs the same color as your table, and for maximum sturdiness, place Blu Tack at the bottom of the slabs to stick them to the table.
Pros
Adds rustic appeal to the table
Blu Tack ensures sturdiness
Cons
Doesn't cover the entire table
Not soft to the touch
2. Wrapping Paper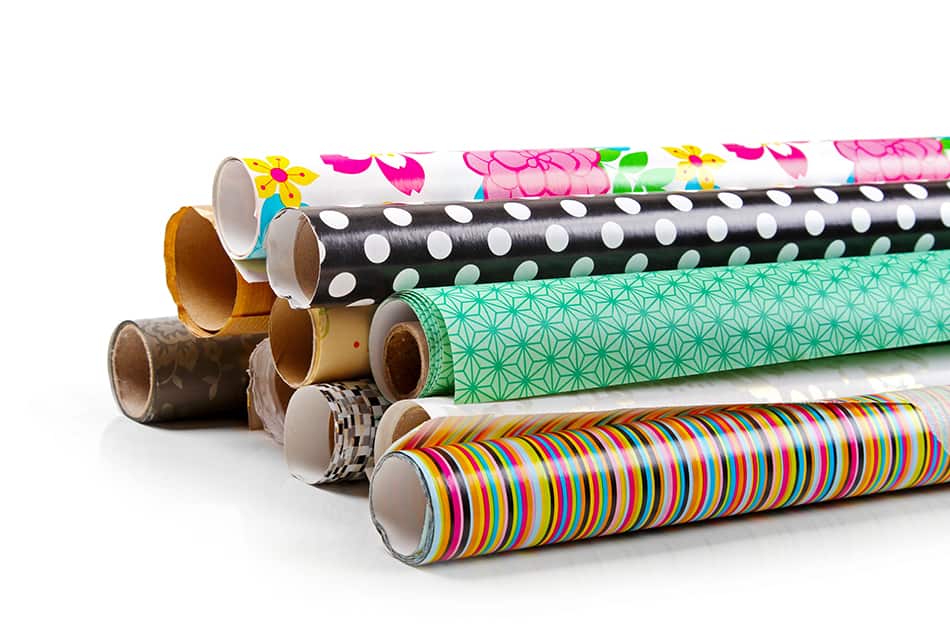 The next time you have a birthday or informal party, don't use vinyl tablecloths to cover your tables. For a cheaper and more disposable alternative, go for wrapping paper. This is one of the most inexpensive ways of decorating a table for your party. No need to cut the paper to size; just roll it across the entire table's length, and you're done!
Pros
No need to clean or wash the paper
An inexpensive alternative to tablecloths
Cons
Can easily tear
Some papers are too flimsy
3. Kraft Paper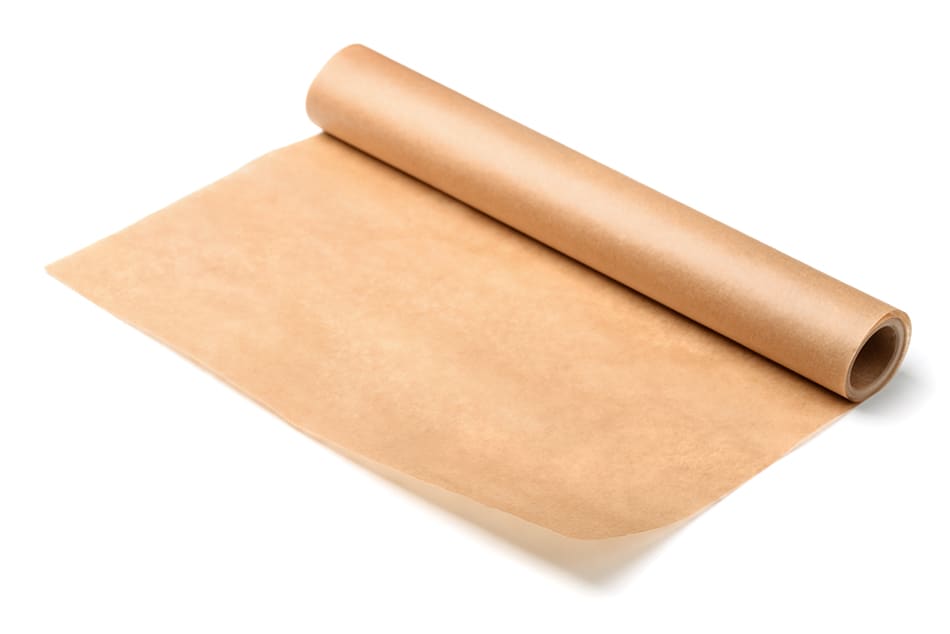 Just like wrapping paper, kraft paper is another inexpensive option to use as a tablecloth alternative. The only difference between kraft paper and wrapping paper is its rustic look. Plus, it allows your party guests to get creative with it using crayons or markers.
Not only does kraft paper give the table a rustic style, but it can also serve as memorabilia since your guests can express their thoughts about the party on these papers. Once the party is over, simply roll up the paper and put it away.
Pros
Fun for a kid's party
Easy clean-up
Can be rolled up and stored away
Cons
4. Fitted Sheet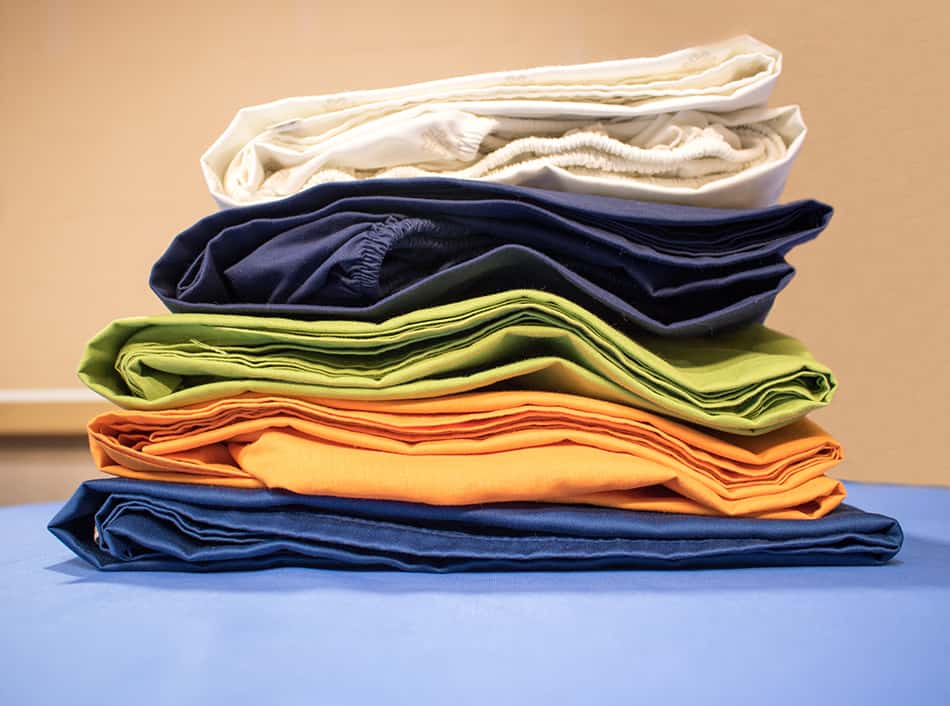 Fitted sheets are a no-brainer as tablecloth alternatives. A single bedroom sheet can cover a huge area. These sheets are not as expensive as tablecloths, plus there are tons of patterns and colors to match your occasion.
This makes them the ideal alternative for indoor or outdoor parties. Unlike a tablecloth, fitted sheets don't slip off the table as easily, plus they can be washed in the washing machine and reused.
Pros
It is less expensive than a tablecloth
Perfect for any occasion
Machine Washable
Does not move around or slip off the table
Cons
Needs regular washing
Difficult to remove food stains
Single sizes may be too big for a standard table
5. Table Runner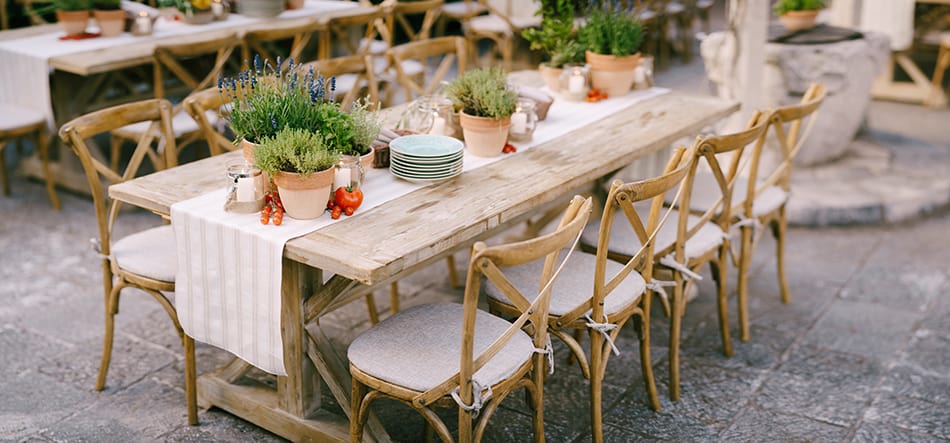 If you don't want to completely cover your table with a fitted sheet, consider a table runner. This tablecloth alternative can be used for any occasion, especially for weddings and everyday dining. Runners give your table extra style, plus they protect the table from damage caused by hot plates.
Runners give your table the color and texture it needs for a traditional and elegant feel. These are an excellent option to dress up your dining room or kitchen table for a clean look. You can find these affordable tablecloth alternatives in most merchant stores.
Pros
Affordable
Stylish
Takes up less space in storage
Cons
Doesn't protect the table from scratches and marks
Doesn't cover the entire table surface
6. Scarves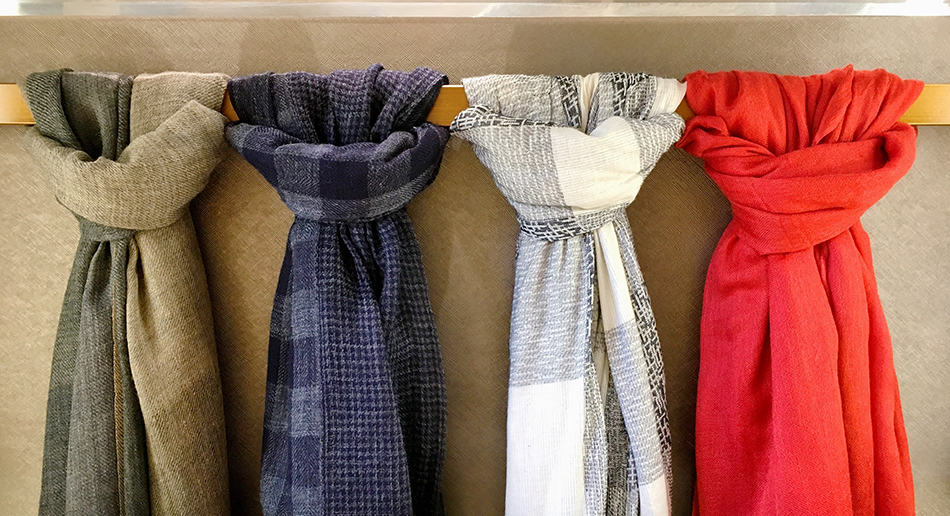 In winter or spring, dress up your dining table with different scarves to give it a sheer appearance. Use one or two as table runners or place them on top of another tablecloth alternative. Scarves come in various patterns and colors, thus making them an attractive option for your dining table.
Pros
A lovely formal look
Can be easily cut
Comes in many colors and patterns
Inexpensive
Cons
Doesn't cover the entire table
7. Blanket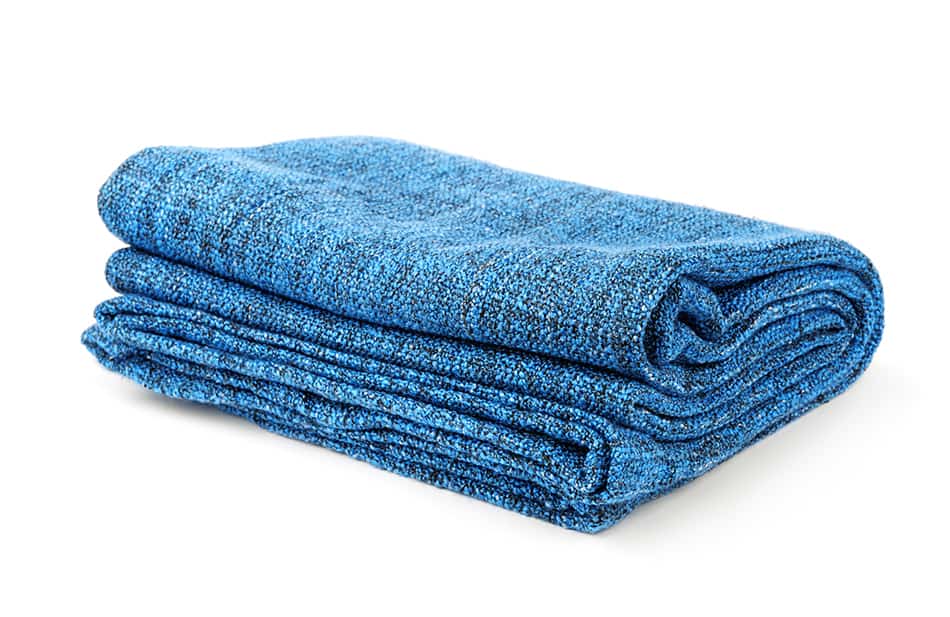 A blanket is the ideal tablecloth alternative, as the two are closely related. Whether you go for picnic blankets or festive ones, your dining experience during the fall or winter will be an enjoyable one. In spring, use floral blankets to match the season. This idea is one of the easiest tablecloth alternatives, as it can be found in every home.
Pros
Can be easily washed
Endless use possibilities
Different patterns to use for every season
Cons
Depending on the type of fabric you choose, it may slide off of the table
Requires washing often
8. Place Mats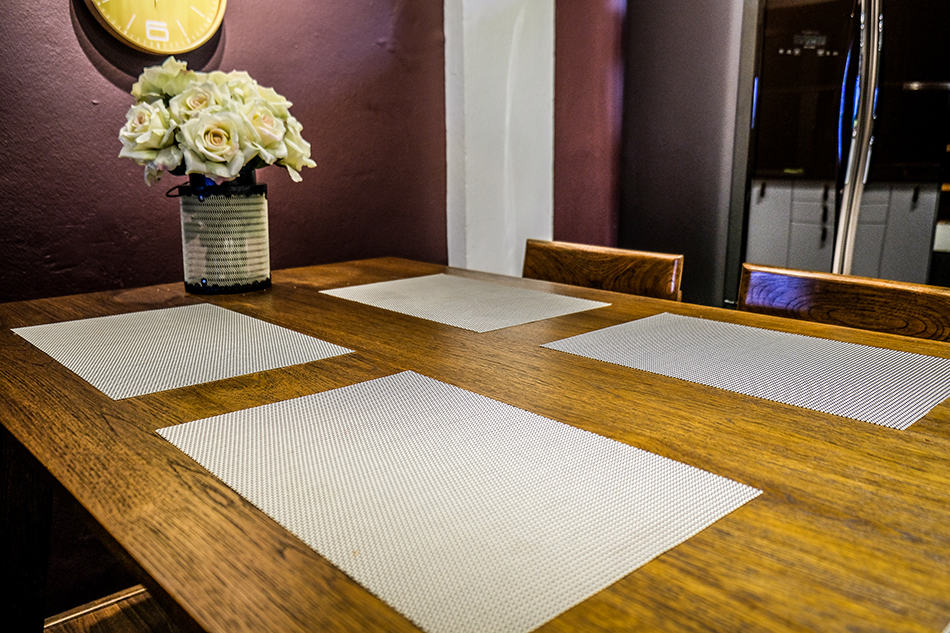 Placemats give the illusion of a table runner but come in individual pieces. They tend to look more interesting than generic table runners, and you can enhance their design by setting them up as you like.
Adding placemats on the table can tie the entire room together and give it a dash of elegance. These mats can be purchased from any department store, so whether you have an upcoming party, wedding, or family dinner, go for placemats made of soft material like cotton.
That said, you may also choose the types of placemats if you wish, such as wood or plastic. If you want to avoid your placemats from slipping off the table, however, go for bamboo instead of cotton. It depends on the kind of occasion you want to use them for. Placemats are great tablecloth alternatives as they are simple to set up and look very stylish. What's more, they protect the table from hot dishes or scratches.
Pros
Protects the table from scratches or damage by dishes
Inexpensive
Attractive materials to choose from, including bamboo and wood
Cons
9. Curtain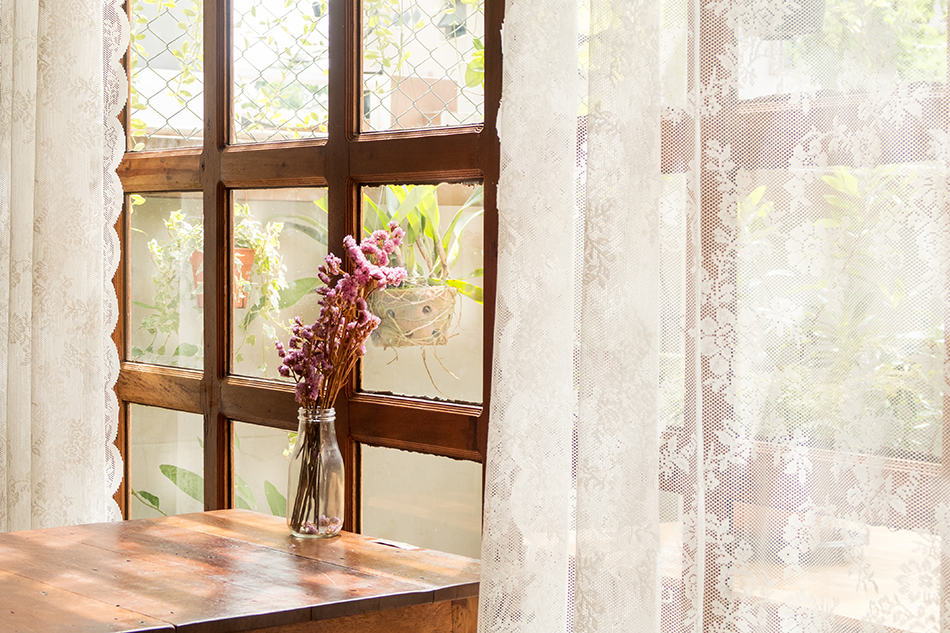 Now, who would think a curtain can make a good tablecloth alternative? But of course, it can. If it looks good on your windows, it can look even more beautiful on your table. Curtains come in many different styles and colors.
The sheer designs are perfect for weddings, while the fabric varieties will suit any occasion. And what we particularly love about these tablecloth alternatives is the perfect match you can achieve between your windows and dining table. Even your coffee table or side tables can benefit from small curtains to make the living room look stunning.
Pros
Different colors and styles are available
Matches the windows with the table
Small curtains can be used on side tables and coffee table
Machine-washable
Suitable for any occasion
Cons
Can be blown away if used outside
Needs adjustment or cutting before using as a tablecloth
10. Rug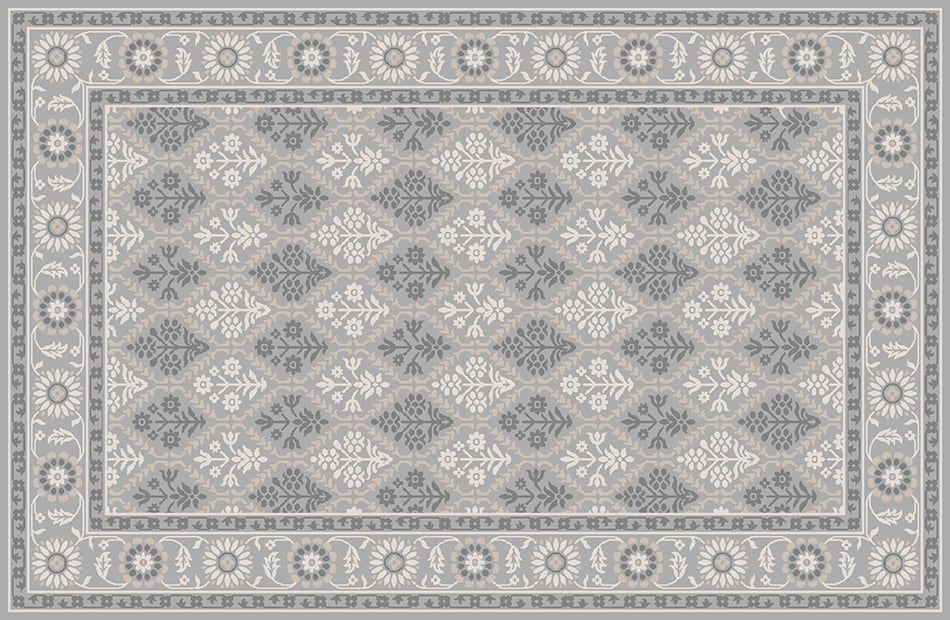 Who said rugs are just for floors? Throw them across your dining room table to add some pattern and sturdiness to your dinner party. Bonus tip: for a boho-themed party, go with faux fur or embroidered rugs to make your occasion a unique one. Even a small, thin rug in the middle of the table will serve as a unique tablecloth alternative!
Pros
Ideal for boho-themed parties
Wide variety of colors and patterns to choose from
Cons
Can slip off the table
Can be difficult to clean food stains
11. Burlap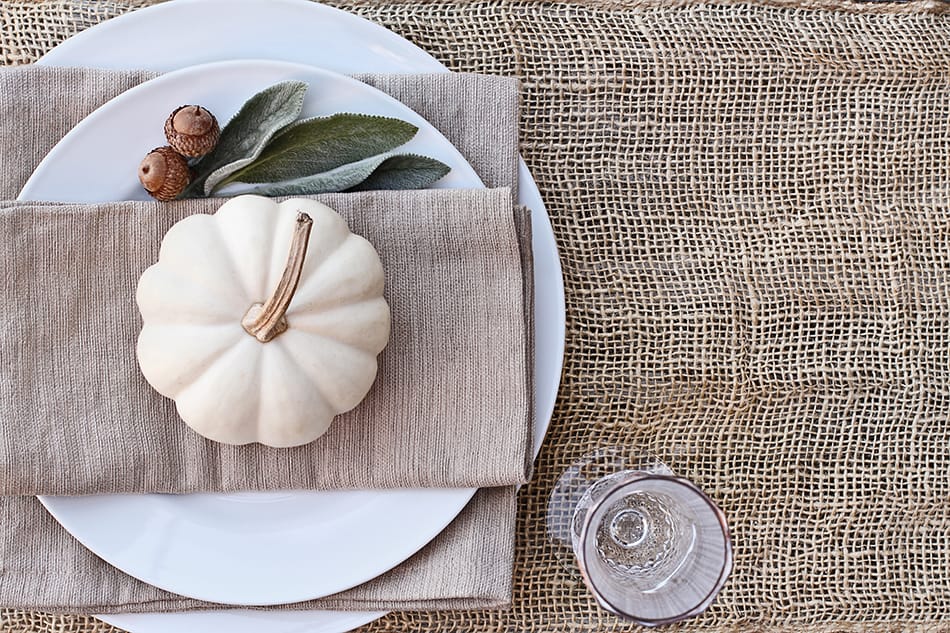 If you want to make a subtle statement, then a burlap tablecloth is a good start. Grab your guests' attention by placing a lengthy piece of burlap on the table. This is the perfect idea for indoor and outdoor dining. And to give your burlap tablecloth a fresh look, add some flowers to the middle of the table. The tan color of burlap goes well with nature-themed or country parties.
Burlap creates a textured experience for your dining guests, although it can feel a little scratchy to the touch. Match your burlap tablecloth with burlap napkins to complete the set. This idea proves to turn a rugged accent piece into any formal or informal occasion.
Pros
Rustic appearance
Perfect for nature-themed occasions
Inexpensive
Cons
Feels scratchy
Limited range of color