Suppose you've just spent a small fortune on a brand-new dining table or want to ensure that the one you've had for years remains in good condition. In that case, it's probably a good idea to think of a suitable cover for it.
Placemats are a great option because they can protect your table while also acting as a decorative feature that enhances its attractiveness. And you're spoilt for choice, too, since you can get modern placemats in a range of materials and styles.
Purpose of Placemats
Protection: The primary purpose of a placemat is to protect your dining surface from food and drink spills. They also shield your table from very hot or icy items, scratches caused by table décor, and other things like keys being dropped on them. All table surfaces – from wood to marble, lacquer, and stone – can benefit from the protection offered by placemats.
Noise reduction: Tablemats dull the noises produced by plates, cups, glasses, and cutlery being moved around or placed on the table.
Decoration: Well-chosen placemats complement your home décor. Unlike a tablecloth, placemats don't cover the whole table and allow you to show off its beauty. Tablemats can be used as part of the decorations for a special event, like a birthday, wedding, or baby shower. Or they can highlight a seasonal theme, such as using placemats in oranges and browns for autumn and bright, tropical colors for summer.
A tablecloth can easily perform the functions listed above, but placemats are considered to be more modern. Placemats also have a major advantage because they don't cover the whole table, allowing you to show off its beauty.
However, both styles of table covering can be used together to great effect. For instance, when placemats are used on top of a tablecloth or with a table runner, they can create a multi-colored look or add sophistication and formality to a dining table.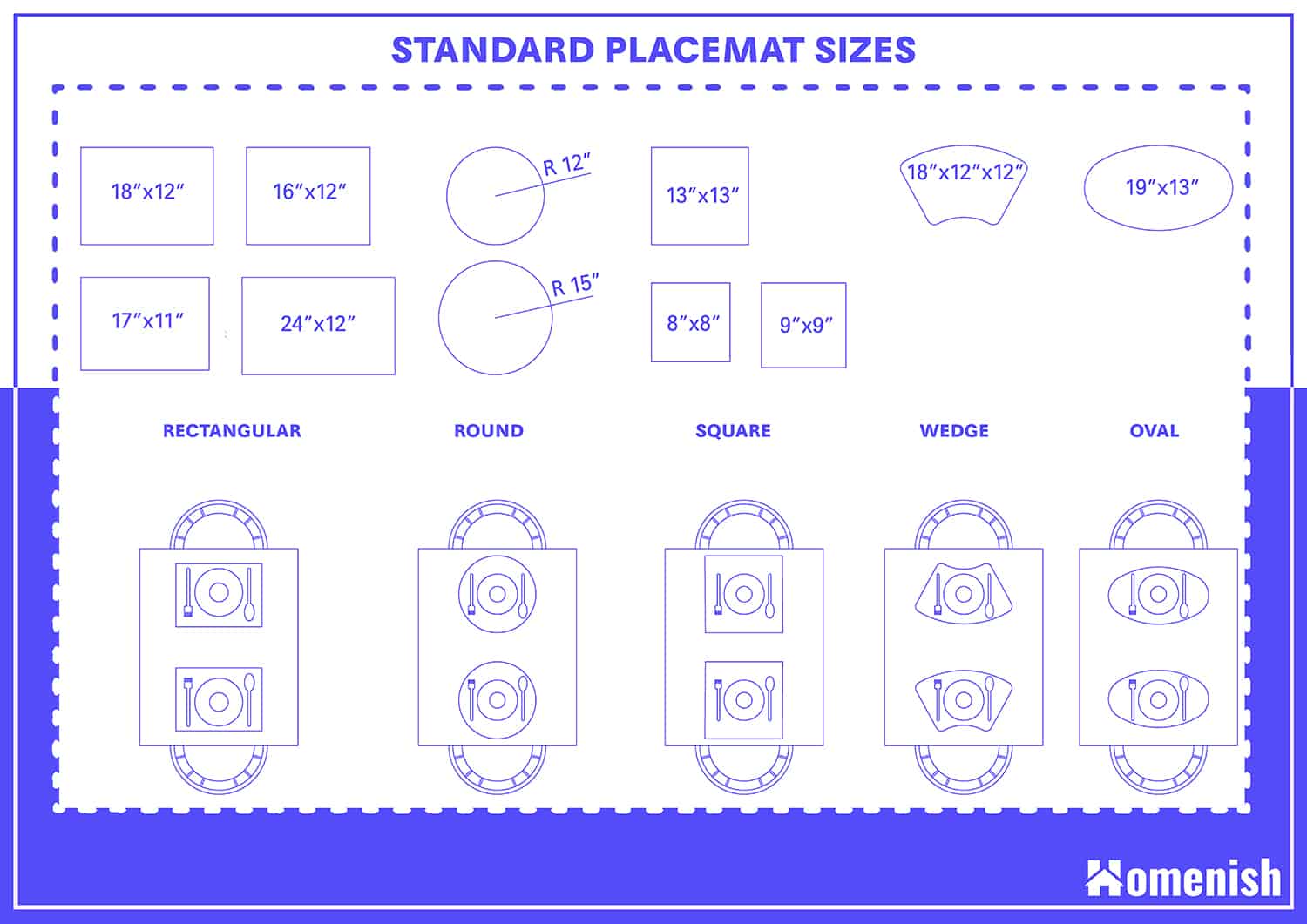 A placemat should ideally be big enough to fit each diner's plate, glass or cup, and cutlery. The most popular household placemats are 12 x 18 inches, although you can also find them in other sizes, including 16 x 12 inches, 24 x 12 inches, 17 x 11 inches, and so on. They are typically rectangular but can be found in many shapes, including squares, circles, and even playful designs for kids.
Table mats are often thin and flat, but thicker types are used effectively in business or office settings. In some cases, a pad of writing paper is fitted into the placemat. The extra cushioning provides a smooth surface when writing notes.
Fabric Placemats in Natural and Synthetic Material
Fabric placemats are fabulous for adding softness to tables. They are good at absorbing heat and are an excellent option for protecting your table from hot pots and plates. Most fabric placemats are machine-washable, so keeping them clean is a breeze. Natural and synthetic fabrics are used to produce table mats.
However, synthetic fabrics generally have a more negative environmental footprint due to the chemicals used in making them, so some people choose to bypass them. If this is a concern for you, natural fabrics should be your number one choice since less harmful chemicals are used in their manufacture. Their coloring also usually comes from a natural dyeing process.
Although cleaning cloth placemats is easy, you should avoid getting them dirty in the first place, if you can, because some stubborn stains won't come out. Another drawback of fabric table mats is that they crease easily, so if they are stored folded, you'll need to iron them before they can be set on the table.
Among the more popular natural fabrics used for placemats are cotton and linen. Denim brings a playful and modern edge, while jute wins on sustainability.
Cotton Placemats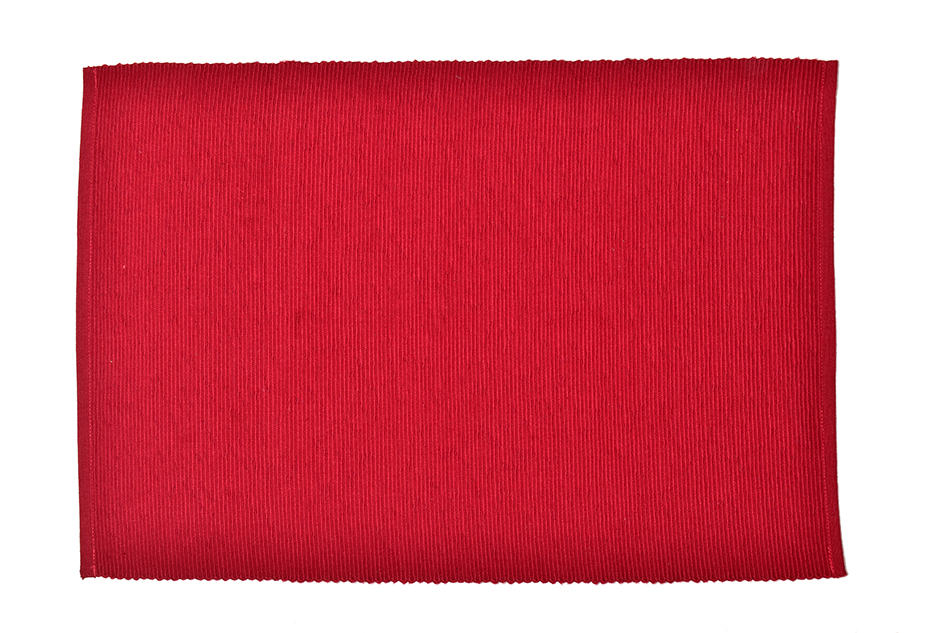 A dining table dressed in white cotton screams classic and timeless sophistication. It's the height of refinement, and it's not surprising that this simple but classic table decor is the preferred choice in the world's finest restaurants.
Cotton placemats contribute to the overall look by adding layering and texture. They can also add a dash of color for a more modern look. Of course, cotton placemats can also be found in various other colors and patterns. They can fit different, less formal settings, which makes them quite versatile.
Denim Placemats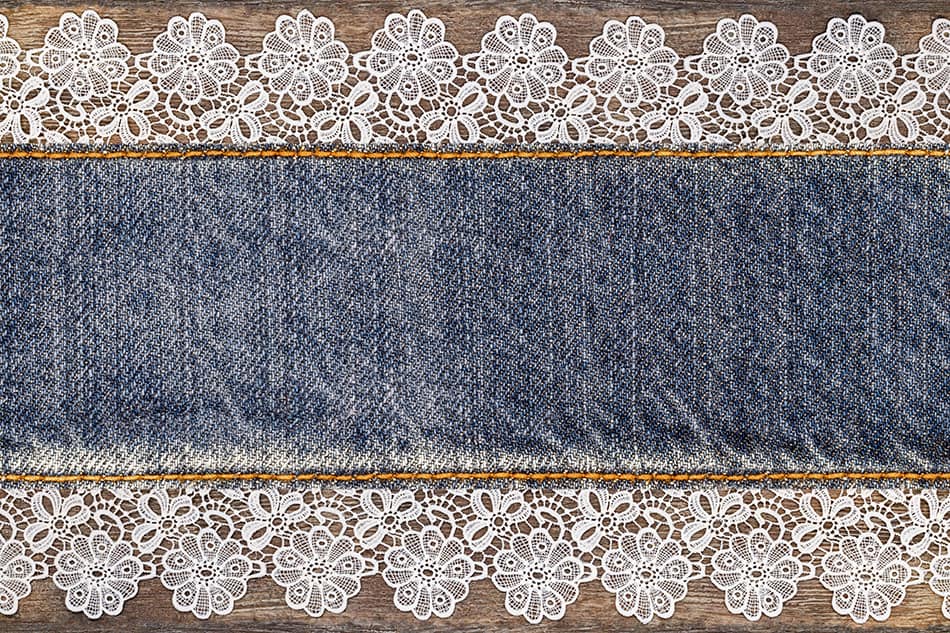 Denim is a wonderfully practical and functional material. Used to make our favorite pair of jeans, many of us can't imagine life without it. However, producing denim material has some less-than-ideal environmental effects, including using hundreds of liters of water in processing and coloring the cotton. One of the best ways of upcycling and repurposing old jeans is to convert them into placemats. It's a sustainable solution that beats throwing them away.
Denim placemats are suitable for relaxed and everyday dining indoors and outdoors. Since denim is made from cotton, you can expect the same thermal insulation and easy cleaning benefits. Denim placemats are also trendy and stylishly showcase your dinnerware. A placemat design with the jean's pocket still attached or sewn onto it provides the perfect cutlery holder or display.
Denim's tight weave makes the placemats durable, and their fade will look better over time, just as it does on your jeans. Some denim placemat designs are reversible, with a plain or quirky cotton print on the reverse side, offering convenience and the benefit of two placemats in one.
For an eye-catching appearance, look for denim placemats made with different shades of jean material. Or, if you have a creative eye and a pile of old jeans lying around, shred the denim and basket-weave it. You'll end up with a set of one-of-a-kind woven placemats that will be the talk at your dinner table.
Jute Placemats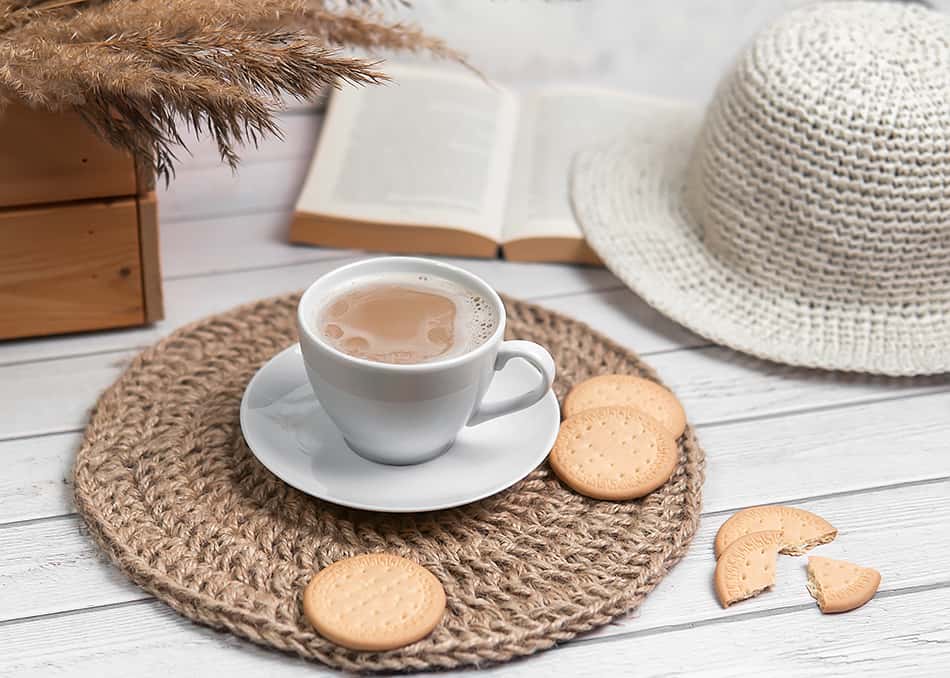 If you're worried about the environmental toll of cotton production, go for jute instead. Jute is a fast-growing plant, like cotton. In fact, it's the world's second most-produced plant fiber.
However, unlike cotton, jute plants are a rain-fed crop grown without fertilizer, making it inexpensive to produce and contributing a fraction of the carbon footprint. It's the ideal choice to go for if you're put off by the environmental toll of cotton and synthetics. Jute fibers are used to make material known as burlap or hessian.
Jute's eco-friendly, biodegradable, and lightweight credentials have made it a popular material to produce home decor items, like carpets, cushion covers, and table mats. But just because jute is light, it doesn't mean you'll have to compromise on strength. Jute is remarkably resilient, and you'll benefit from using it for years.
In their all-natural state, jute placemats make an understated and clean table decoration. Their rustic and coarse weave is a perfect choice that fits just as well in indoor dining settings as they do at an outdoor picnic in the park. However, the homely look and textured feel of jute are not for everyone.
You have to miss out on its excellent properties, though, as there are plenty of placemat options that combine jute with another fabric. A good alternative is jute table mats lined with lace, cotton, or velvet, which effortlessly combine down-to-earth warmth with a hint of traditional sophistication.
Velvet Placemats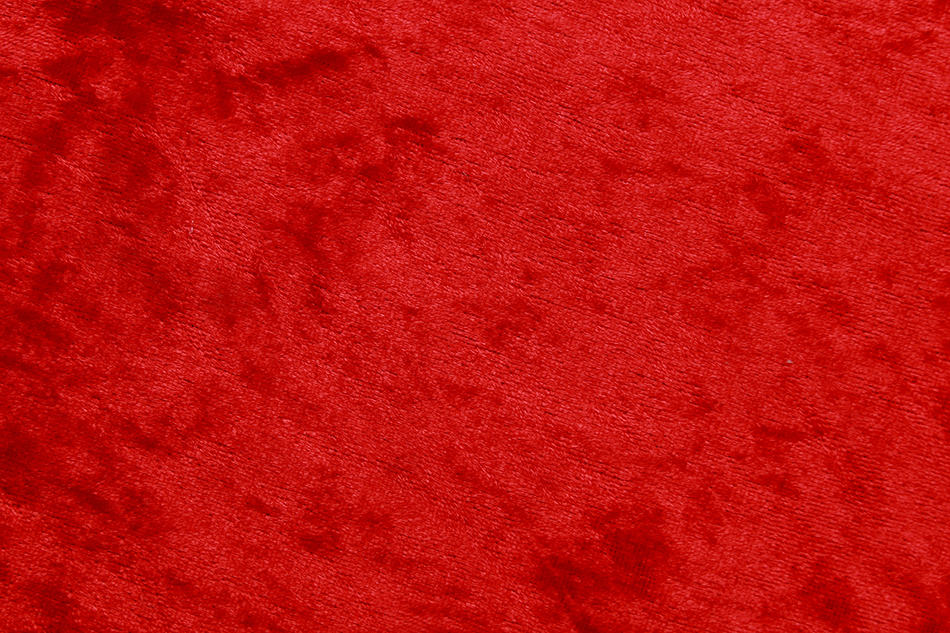 Velvet was initially made from silk, but nowadays, it's produced from a combination of natural and synthetic materials or entirely with synthetic threads like polyester, nylon, or viscose.
Placemats made from velvet are chic and luxurious. They are a festive choice and add a classy accent to your table theme during dinner parties or special occasions like Christmas or Thanksgiving. Plain velvet placemats help balance out overly extravagant table decor items, like runners with intricate design patterns while adding an element of texture and warmth.
Of course, velvet placemats could also be just the thing you need to dial up the glamour. In this case, opt for table mats featuring sparkling diamante or pearl embellishments and fancy embroidery.
Placemats Made From Wood
Cork Placemats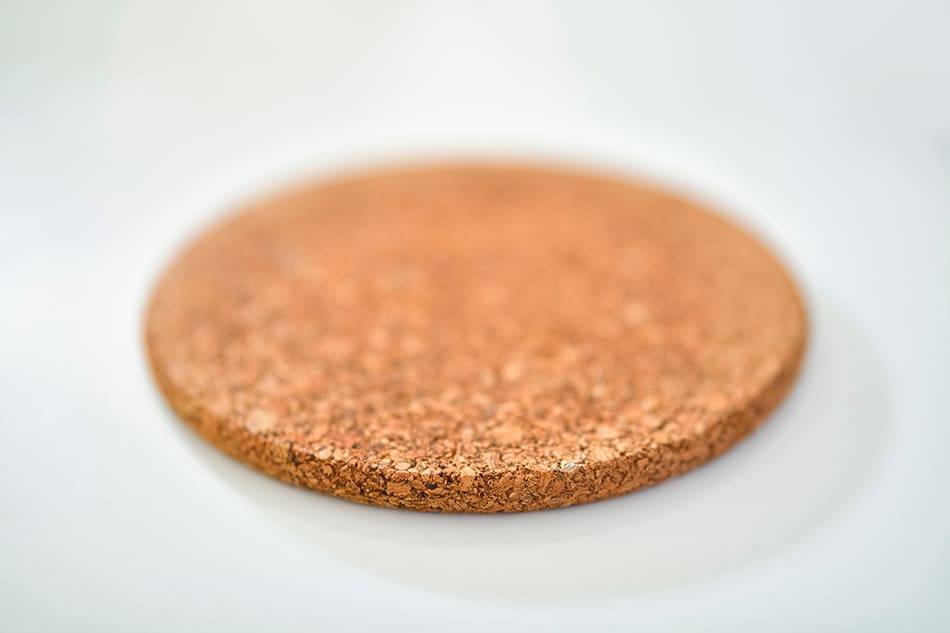 All-natural and sturdy, cork offers outstanding heat resistance and a laid-back, rustic look. However, it can only ward off moisture and stains if it is treated with a protective finish.
You may find cork's natural brown color boring and the availability of designs is limited. But there are creative ways to get all the benefits of cork placemats without compromising on looks. Shop around for a placemat featuring a print or design on paper, covered with a waterproof lacquer and backed with cork.
One of the joys of buying plain cork placemats is that you can turn them into a DIY craft project that kids will also love to get involved in. You can give the placemats a modern twist by painting geometric shapes on them.
Or personalize them by painting your family or dinner guests' names or a unique design on each mat. Customized cork placemats can be a beautiful, thoughtful, and cost-effective gift.
Bamboo Placemats
Placemats made from eco-friendly, non-toxic, and odorless bamboo are sturdy and durable. They provide good heat insulation and add texture to smooth table surfaces.
Bamboo placemats offer natural and earthy décor accents in a contemporary dining room, whose minimalism can sometimes come off as cold. The placemats are lovely in their vivid green, yellow or brown color or painted in different colors. Some bamboo placemats have images or designs printed on them.
Leather Placemats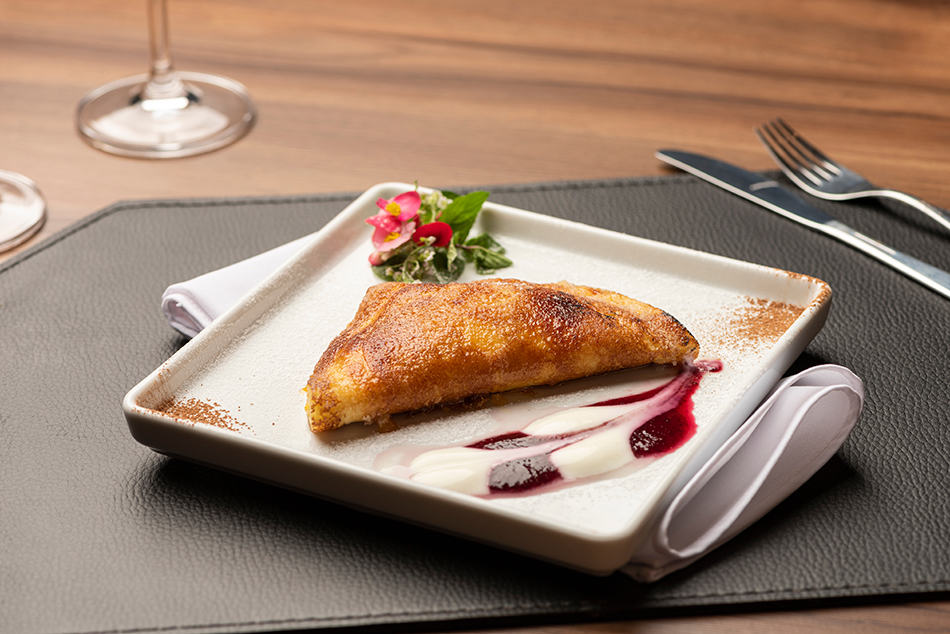 Leather's standout characteristics are that it is waterproof, handles heat and cold well, and won't easily slip off your table. The appeal of leather placemats lies in their versatility. They can be sophisticated and sleek or edgy and ultra-modern depending on the decor that they are paired with.
Leather table mats fit well in formal environments. In a corporate setting, they are used in dining rooms or to protect desks against everyday damage caused by equipment, coffee cup stains, and food. Leather placemats are also popular in high-end restaurants, fitting in neatly with the premium atmosphere. They are a design staple in steakhouses, where they are placed on bare wooden tables or paired with white cotton tablecloths.
If you like leather but want a less formal look, avoid choosing rectangular or square leather placemats. Instead, experiment with unusual shapes, like circles or ovals, whose round shapes give a more relaxed impression. You can also choose leather placemats dyed in unusually bright colors instead of the traditional and more serious browns and black.
Leather placemats are higher on the price scale and represent a more significant investment than most other types of table mats. But you'll gain long-term benefits from their classic appearance and ability to withstand most day-to-day hazards.
Plastic Placemats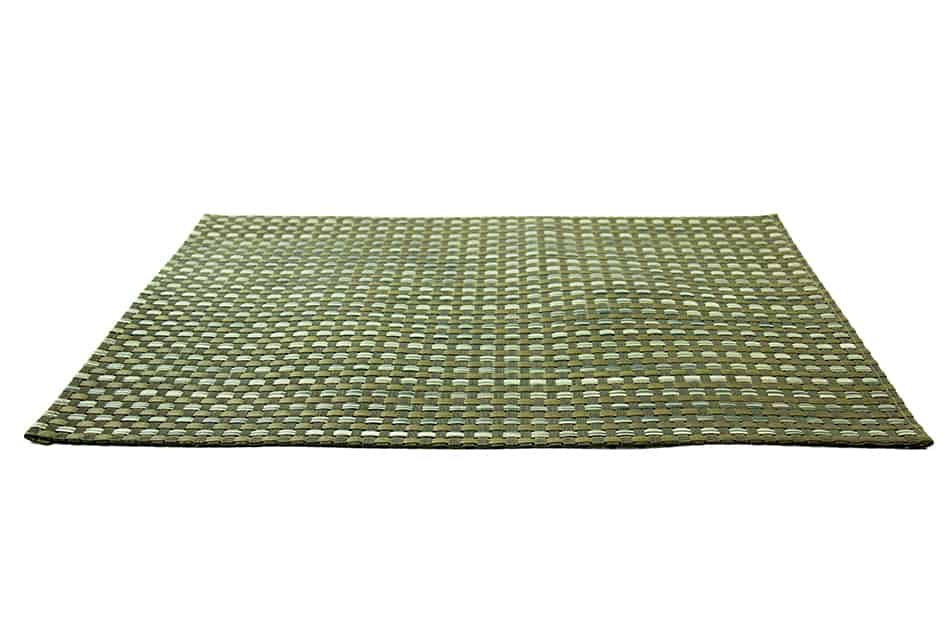 Plastic placemats are excellent for daily use. They can be your go-to placemat when you want something to protect your table but are not trying to impress guests (save the cotton placemats for that!).
One of the best characteristics of plastic table mats is their stain resistance and durability. They are also fuss-free when it comes to cleaning. Accidental stains are quickly blotted, crumbs wiped or shaken off, and the placemats are ready to use immediately.
Plastic placemats tend to be more affordable than fabric types and come in unlimited shapes and designs. They can be mixed and matched or changed to your heart's content.
Storing all your plastic placemats is not a problem either. You simply roll them up and stack them, although they can be a little distorted when unrolled. You'll find that they naturally flatten out after a few minutes or when plates are placed on them.
Given all their advantages, paper placemats seem to be an ideal option. But not so fast. You'll need to be careful when serving hot food because plastic placements may become damaged at temperatures higher than 150 degrees Fahrenheit.
Plastic placemats can also slip and move around on the table. If the bottom surface of the placemat doesn't have an anti-slip material, it can turn into a safety hazard if accidentally pulled off the table by a child. Although they can last for a long time, plastic placemats don't always age well and can fade significantly from repeated cleaning.
Vinyl Placemats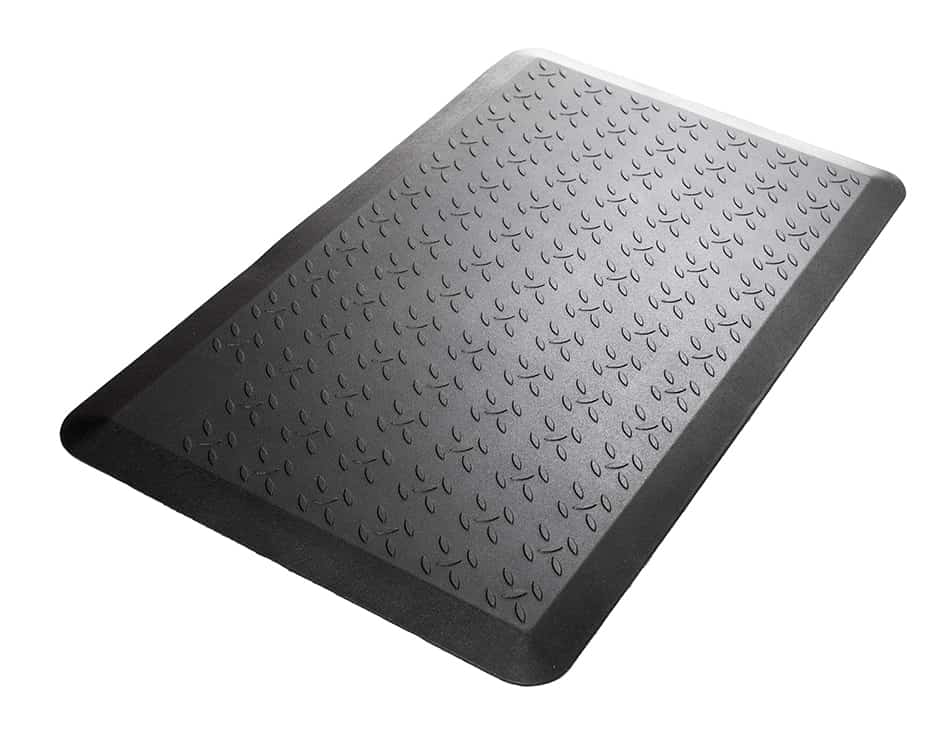 Vinyl is made from polyvinyl chloride (PVC), which is a type of plastic. It's one of the most common materials used to make placemats that are usually thin and flexible coverings. In some instances, two or more vinyl sheets are reinforced with a liner material sealed along the edges to make thicker and less bendy placemats.
When it comes to the availability of fashionable styles, designs, and forms, the sky's the limit for vinyl. They are the perfect table covering, one that enables you to really show off your personality through your choices.
Apart from their good looks, vinyl placemats also provide excellent shielding for your table by warding off moisture and food stains, plus they offer easy clean-up.
Paper Placemats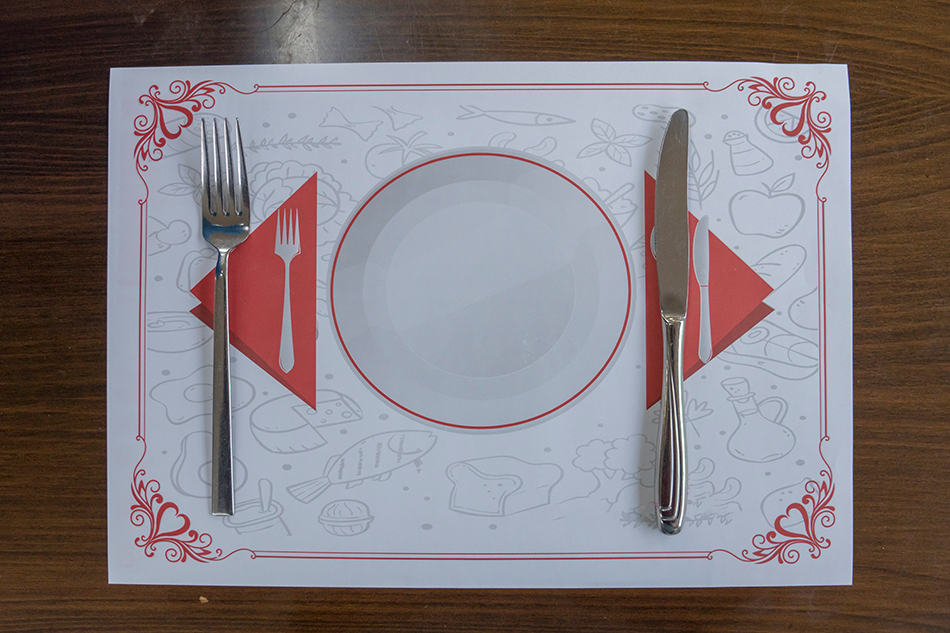 Paper table mats are really convenient, especially when dining outdoors. They are the most low-maintenance placemat by far – you simply throw them away once you're done eating. There's no need to stress about wiping down or choosing the right program for the washing machine. And, because they are intended to be disposable, they are often sold in bulk and are generally affordable.
Paper placemats are an easy and fun way to bring a party theme to life. You can buy them already printed with theme elements, or for a personal touch, they can be custom ordered with the artwork you want.
In casual restaurants, paper placemats are regularly used because they fulfill multiple purposes. They save hours of cleaning time and help to maintain hygiene standards. They are also a creative way of displaying the menu or advertising to keep customers updated with the latest promotions or specials. Family-friendly eateries usually have games and puzzles printed on them to keep children entertained.
Paper placemats are unfortunately not eco-friendly for all the convenience they offer. They generate a lot of waste, although some can be recycled. Another downside of paper table mats is that they are a poor choice if you're looking for a protective covering for your solid wood or precious marble table. They offer little or no resistance to heat, cold, stains, and moisture.
Kids' Placemats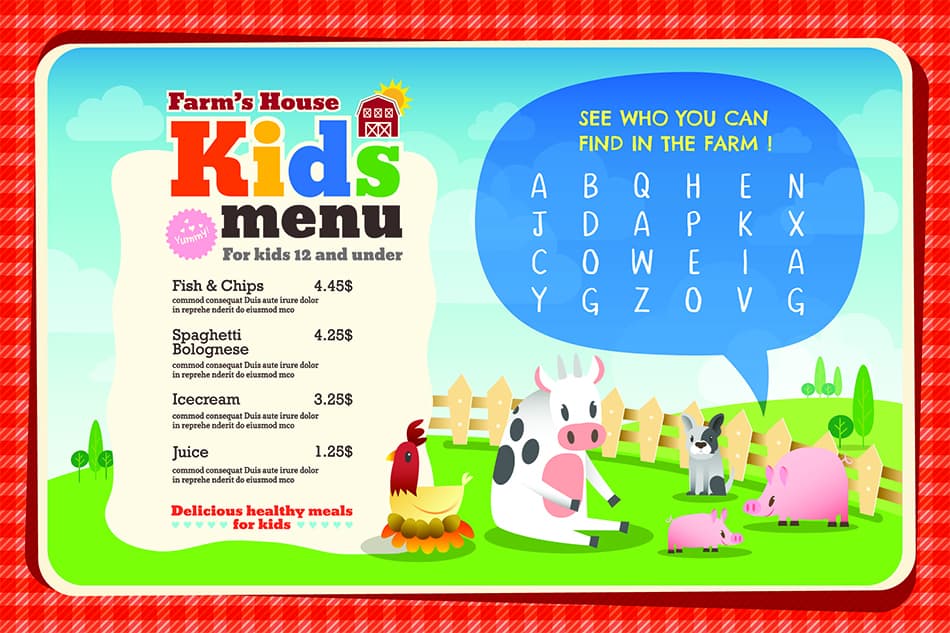 Placemats made for kids are bright, colorful, and playful. They're designed to keep your child's eating space clean and tidy. Most importantly, they keep your child's interest on their plate, allowing them to develop healthy mealtime habits. Some placemats include an educational element that helps children understand where all their utensils go.
Large placemats are equally practical during playtime and can keep paint, Play-Doh, glue, and other potential messes off the floor and table. These placemats usually have shapes, numbers, and letters printed on them to help kids learn in a fun way.
When buying a placemat for your child, the top priority is to find one that makes clean-up time easy. A placemat made from food-safe silicone does the trick.
Silicone has the added benefit of being non-slip, too, so you can also avoid spills on the floor from upended bowls. For babies taking their first steps towards eating independently, a placemat with a built-in bowl or compartments for separate food items is convenient.