Most people decorate their house in a way that is very personal to them, as it's one of the ways we express ourselves and create a space where we feel settled and at home.
However, when the time comes to list your house for sale, you should consider repainting any rooms that are not decorated in neutral colors. This can help you to sell your property faster and for a higher price. Here we will look at the best paint colors to use when selling your house.
Why Paint a House to Sell?
You might think that repainting your house to sell it is a waste of time and money because you're not going to be sticking around to enjoy it, so why make an effort?
Well, home selling statistics show that houses that have been decorated with the intention of appealing to a broader population sell more quickly and for more money.
The idea is to erase the personality of your family from the home because potential buyers want to be able to envision their own family in the house.
This is difficult when your bedroom, for example, is painted in your favorite shade of pink or when you have made style decisions that won't appeal to the general public.
How to Neutralize Decor to Sell a Home
The best way to appeal to a broad spectrum of people is to create neutral decor. Although you might get lucky and find a buyer who loves purple walls as much as you do, chances are much higher that you will appeal to a greater proportion of people when your decor is neutral.
Neutral decor allows people to easily imagine themselves living in the space. Since neutral decor will usually go with anything, it also means that people won't be put off by the prospect of having to completely repaint every room before they can move their furniture into the house.
Neutral decor can also help to make rooms feel brighter and bigger, which will be more appealing to most buyers. Using the right neutral shades of paint can make a house feel cozy and inviting while still being fresh and modern.
Limit the number of colors you choose to use on walls throughout the house, as this will help to ensure the style feels cohesive and that one room flows effortlessly into the next, creating the feel of a wider and more open space.
As well as opting for neutral wall paint, you should also minimize the number of personal photos and prints you have displayed around the home. Large canvases of family shots can put off prospective buyers because the house will feel too much like someone else's rather than their potential new home.
Neutral Paint for Selling a House
Neutral paint colors are, without a doubt, the best option for decorating a house to sell it, but there is a wide variety of colors that fall into the neutral category, and not all of them are going to work.
Gray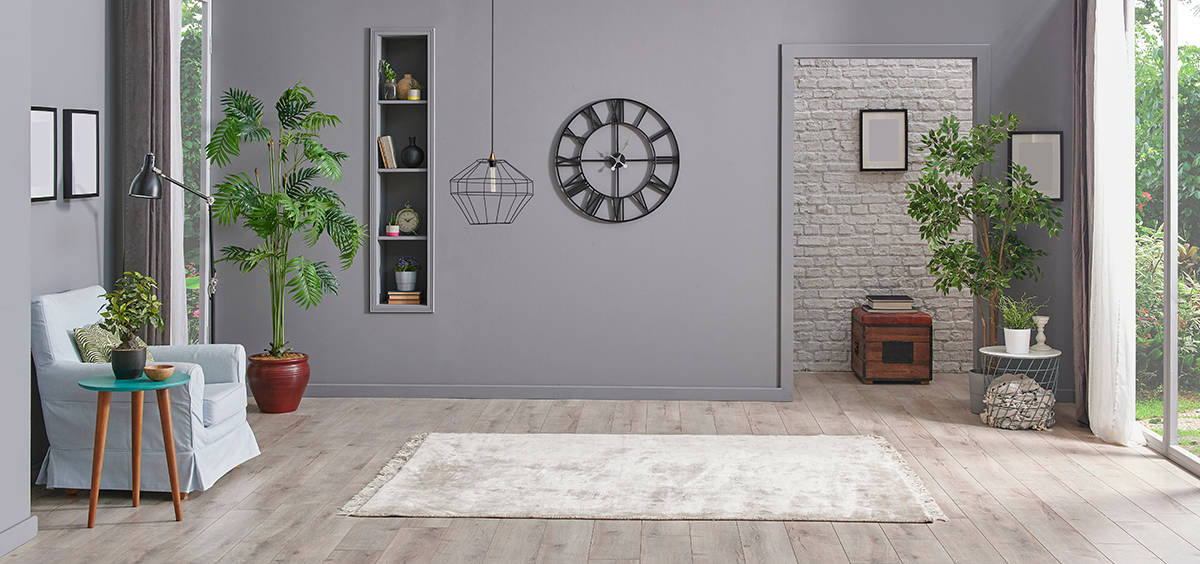 Gray is the most popular neutral shade of the moment since it feels cool and modern. However, gray rooms can feel cold and sterile in some rooms.
Gray is arguably the hardest color to get right because there are so many gray shades with various undertones that won't be clear until you have painted an entire room in the paint.
There are very few true grays, and instead, most gray paints will have cool undertones which appear blue, green, or purple in certain types of light. If the room you are painting is not south-facing and therefore does not get a lot of bright natural light throughout the day, then avoid choosing a cool-toned gray.
In rooms that are not well-lit, cool-toned grays will create a cold feel that might make buyers feel unwelcome, creating the impression that your house does not have a homely or comfortable feel. For south-facing rooms, cool grays will work well, but be careful with the undertones in the color.
Before committing to a shade, apply swatches of paint at various points around the room and see how the color looks at different times of the day. Some shades of gray will look lilac or baby blue in some lights, and these are not necessarily colors that will appeal to a broad market.
If you want to choose gray paint for selling your house, opt for a gray shade with warm tones in it. This type of gray will work in any lighting, with the gray elements creating a look that feels contemporary and sophisticated, while the warm tones will make sure the room feels inviting and pleasant.
Benjamin Moore Gray Owl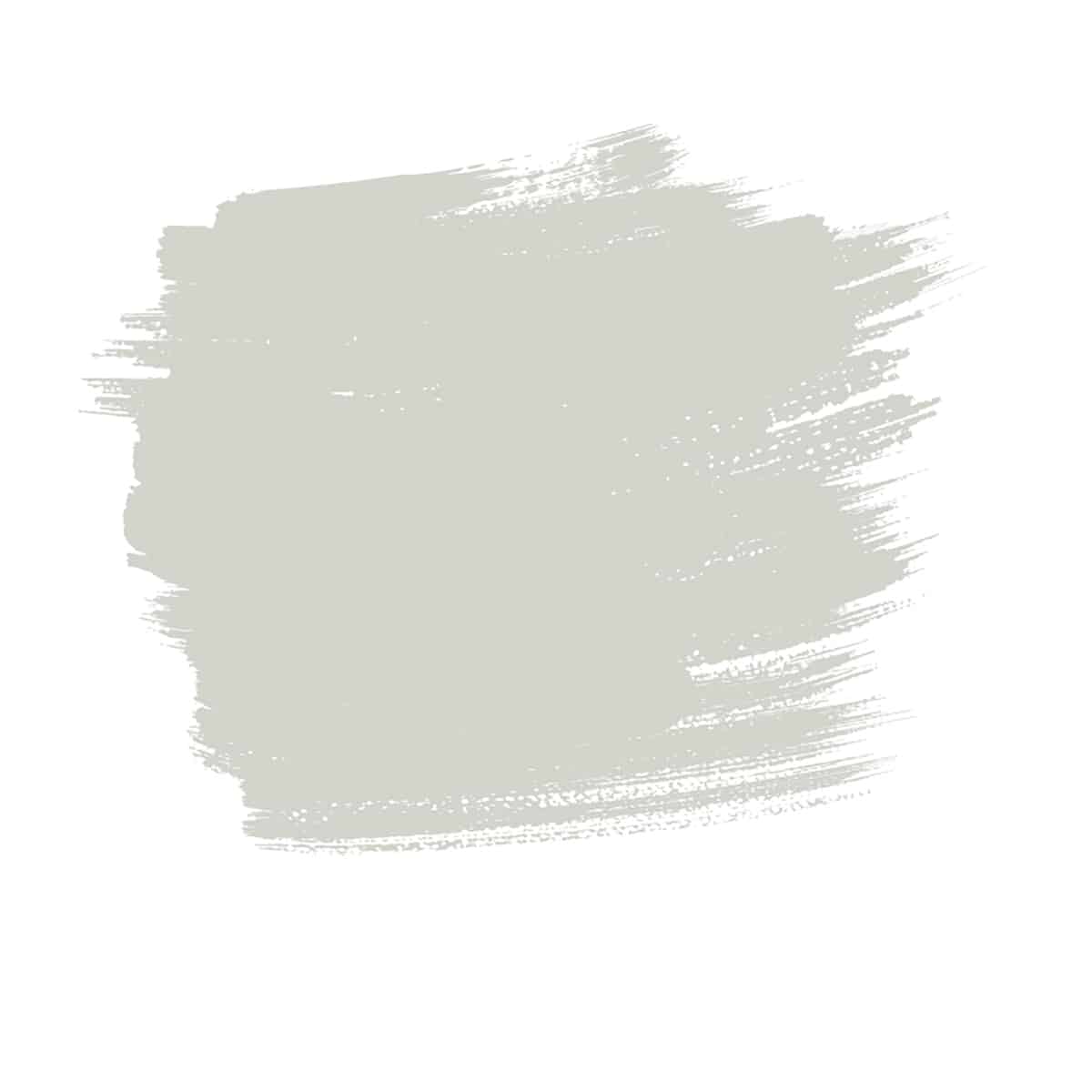 This color of paint is distinctly gray but with almost imperceptible warm tones. This means that it will create the look of a gray room but with a warm feel that you can't quite put your finger on. Use it in spaces where you want a gray color scheme that won't be cold.
Sherwin-Williams Agreeable Gray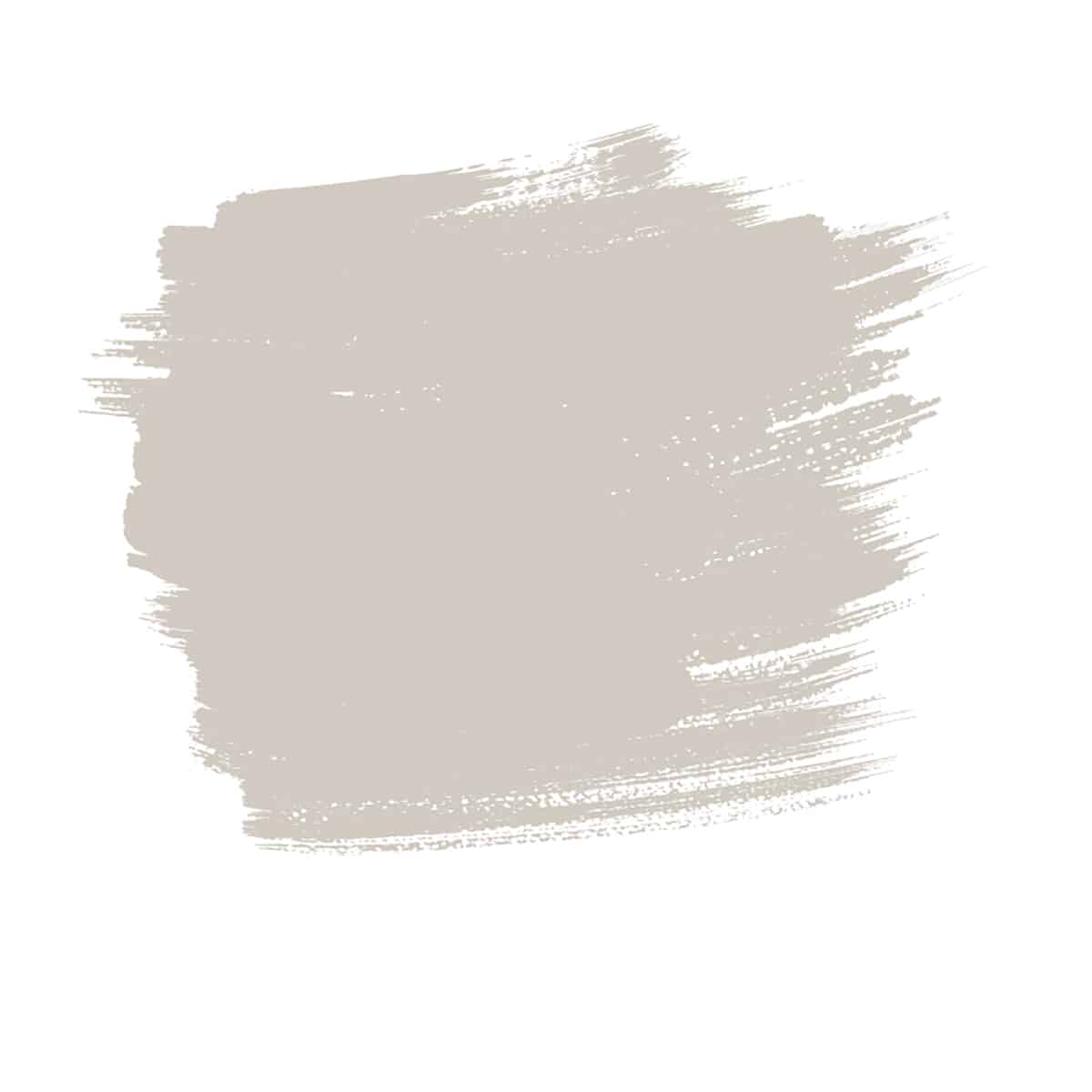 Agreeable Gray is a shade of gray that has warm undertones with beige hues, making it more of a greige color than strictly gray. It is a universally adored color that appeals to people who love gray, as well as people who love beige. It provides the perfect balance between a color that feels modern and stylish as well as warm and welcoming.
Beige
Beige is a popular color choice for selling homes because it is neutral yet warm, creating a blank canvas for potential new buyers while also feeling cozy and comfortable. When choosing a shade of beige to decorate a home to list, be careful to avoid colors that are heavily saturated, as these tend to feel dated and musty.
Any shade of beige that has prominent yellow or orange tones should also be avoided, or any shades of beige that are so dark that they border on tan or brown territory. Instead, to sell a home, you want to achieve a look that feels airy and fresh while also warm and inviting. To do this, select a shade of beige that is pale and muted for a soft and subtle look.
Benjamin Moore French Canvas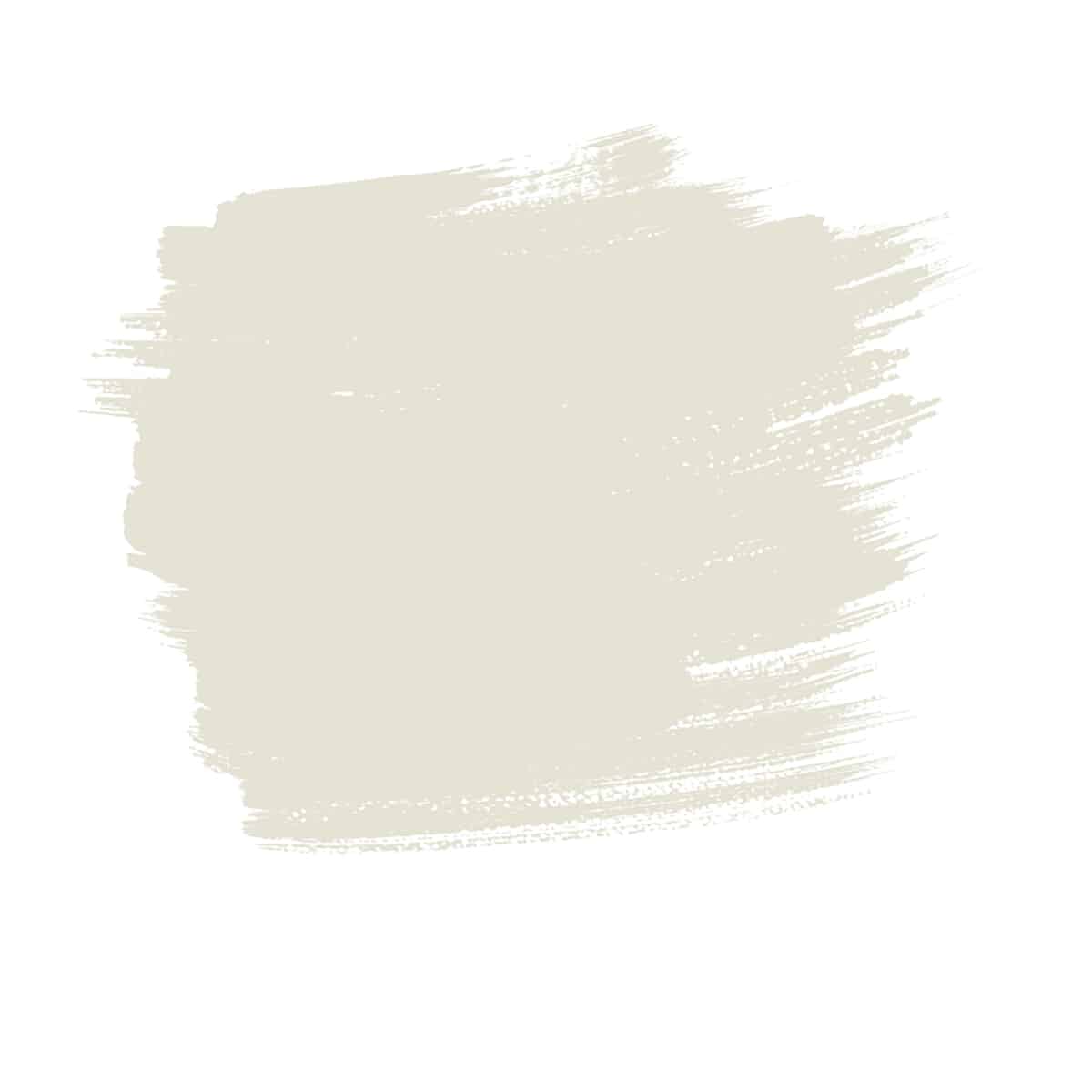 French Canvas is a light beige with very subtle green undertones. This means it is able to feel warm and comforting while also creating a fresh and clean look. The green tones also ensure this is a shade of beige that comes off as modern.
Benjamin Moore Manchester Tan
This is a muted and earthy shade of beige that feels cozy and clean. It will work well with a wide range of other colors.
White
Some people opt for white when painting a house to sell, and while this color can make rooms feel bigger, it can also make them feel sterile and unwelcoming.
Off-white shades can be tricky to get right because if they have cool undertones, you might make the space feel cold, while those with warm tones can appear murky and faded, like the walls need a wash or a fresh coat of paint. Because of this, white is a color best avoided when painting a home for resale.
Green
Green is not technically a neutral color, but it can read as neutral in-home decor because it is a color that features heavily in the natural world and therefore feels like a background. If you want to give your home a little more personality compared to an entirely beige or gray house, then green is a good option because it isn't too intense, and it creates an atmosphere that appeals to most people.
Choose muted or earthy shades of green that don't feel overwhelming, such as pale olive green or sage green. These shades produce a clean and fresh feel in rooms, which makes them ideal for kitchens and bathrooms.
Sherwin-Williams Softened Green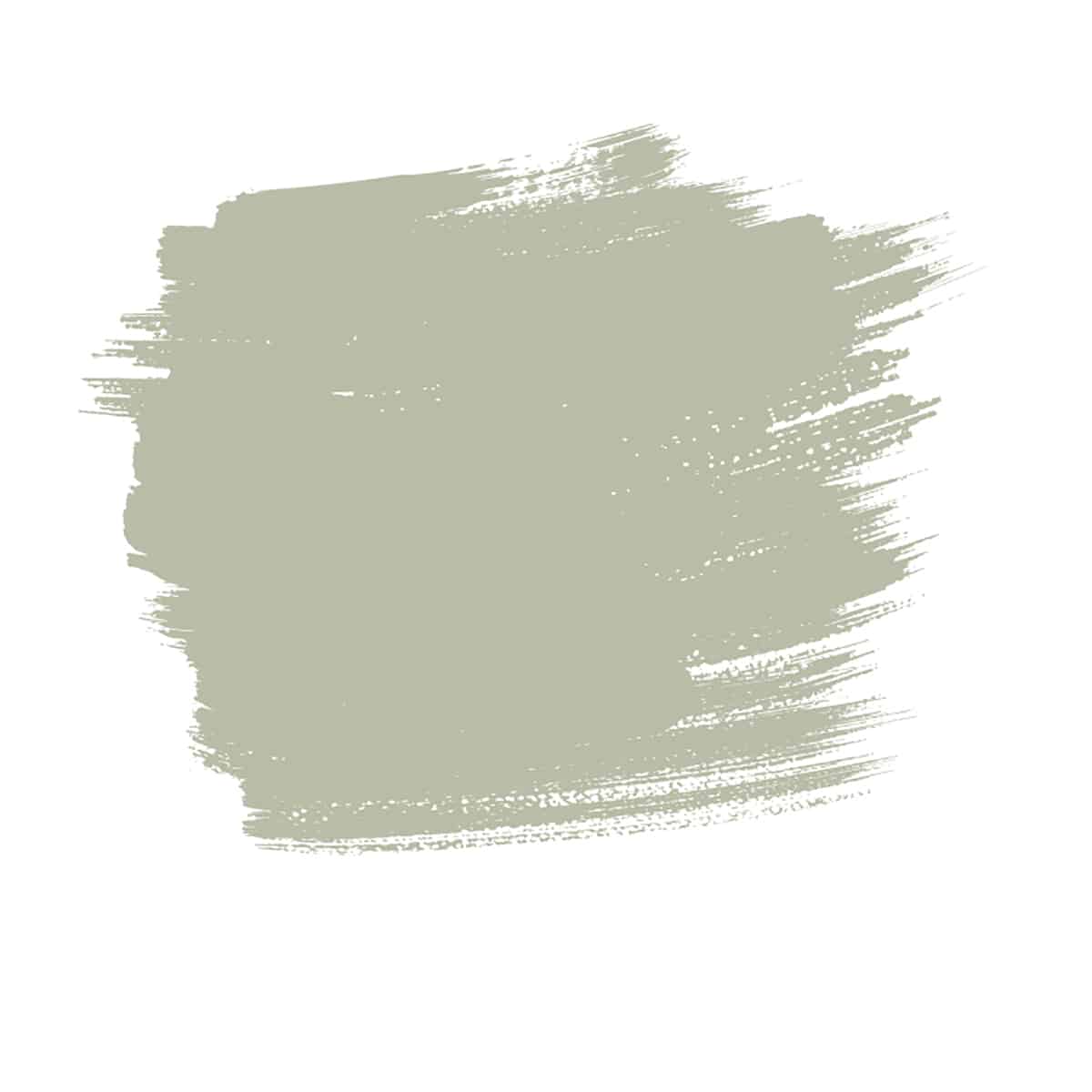 Softened Green is a really subtle shade of green with a hint of gray, making for a more interesting take on a neutral look.
Blue
Blue is another color that is not neutral, but it can read as neutral if you choose the right shade. This is a little like how blue denim jeans are considered neutral in fashion and can be paired with any color of the t-shirt.
Blue has a calming and soothing effect that will appeal to prospective buyers who view your home but don't go overboard with it and instead use it in just one or two rooms in the house to keep a balanced look.
Kitchens and bathrooms work well with soft blue walls, as do bedrooms. If you want to use blue paint, choose a shade that is muted and easy to be around so as not to put people off from buying the home.
Farrow & Ball Borrowed Light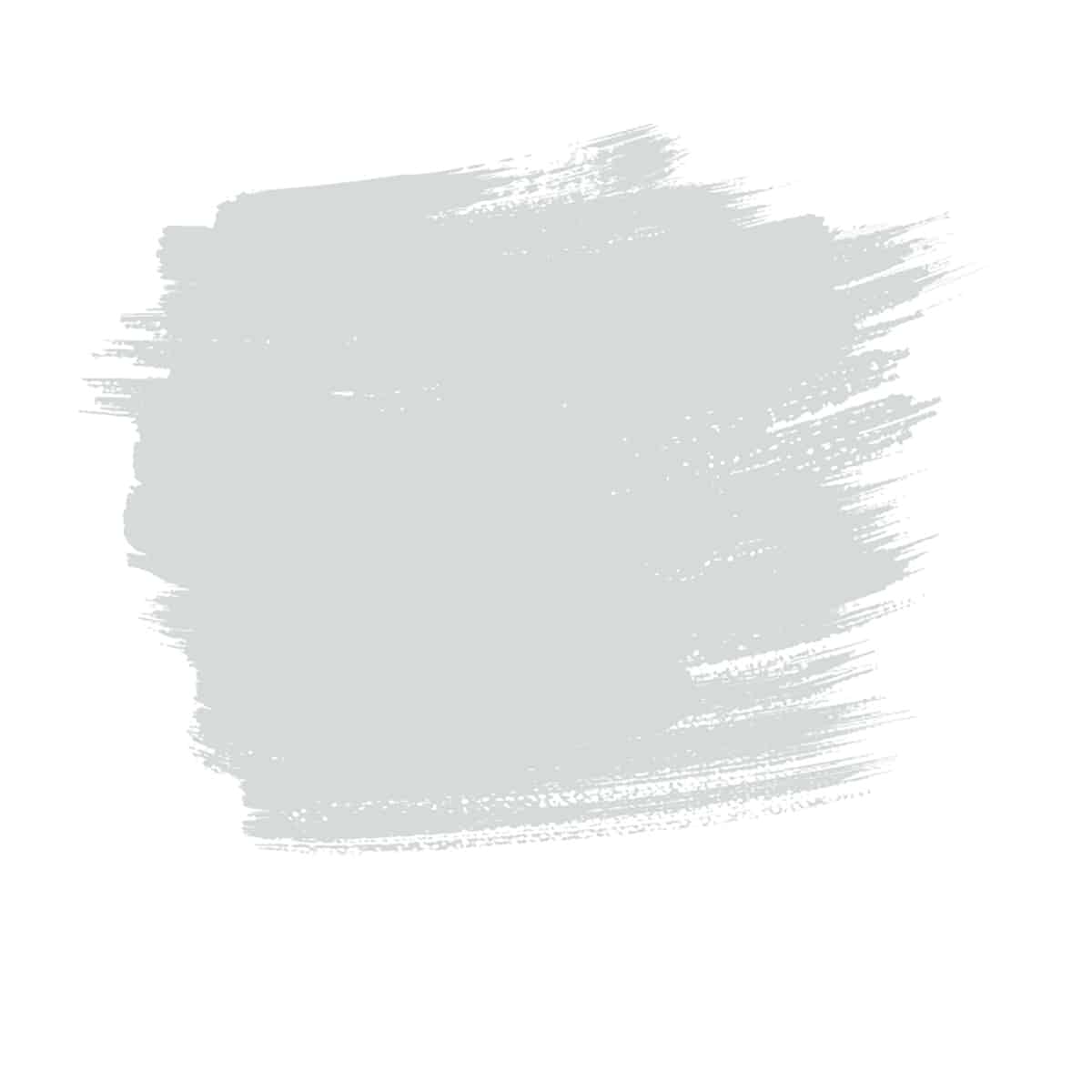 Borrowed Light will make walls look like they have received a soft blue wash. It is a shade that feels fresh and soothing while being subtle enough to remain neutral.
If you want to increase your house value besides the paint colors, you might also want to know 'Carpet Colors for Selling Your Home Faster and Improve Property Value.'