Finished basements often get overlooked when it comes to decor. They end up as storage spaces or play areas that aren't styled in a particular way and are somewhat neglected.
However, basements can be transformed into fantastic additional living areas, whether that be as a home theater room or a games room.
The key to defining the mood of the room is choosing the right paint color. Here we look at the best paint colors to use for a variety of different types of finished basements.
Gray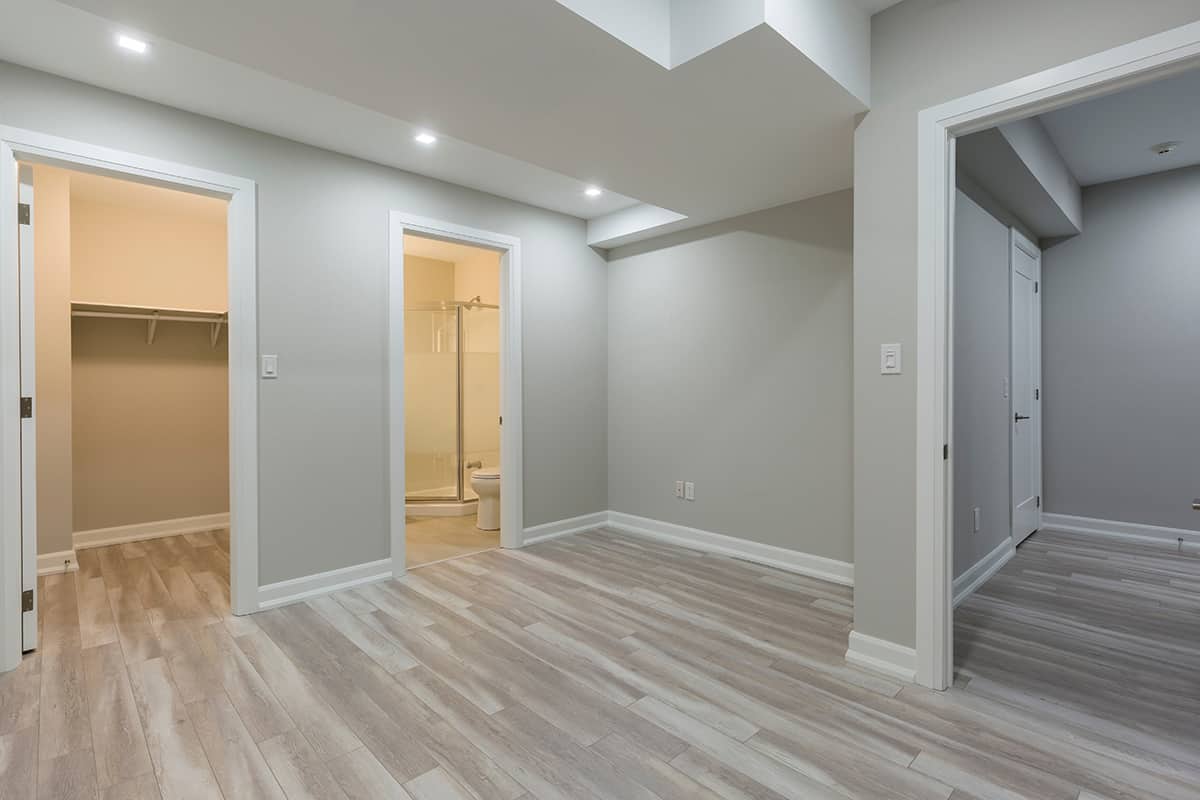 Gray is a really popular wall color because it instantly transforms a room into a modern and sophisticated space. However, the type of light you get in your basement and the type of atmosphere you want to create will affect the shade of gray you should choose.
In a basement that is large but quite poorly lit, with windows that are small and positioned high on the wall, then a warm shade of gray with beige undertones will help the space feel classic and contemporary while also being cozy and comfortable. A greige color will brighten the space and make it feel lighter and airier.
Alternatively, embrace the darkness of the space by using a dark shade of gray for the wall color, such as charcoal. In doing this, you make the most of a darker room and lean into that rather than trying to fight it and create light where there isn't much of it.
A large basement can benefit from dark gray walls because it will make the space feel cozier, creating a feeling of intimacy in a space that might otherwise feel vacuous. In a basement that has plenty of natural light, for example, a walkout door, then you will have a wider selection of gray shades that will work well in the space.
Choose cool-toned grays with blue or green undertones for a fresh and clean look or gray shades with beige undertones for a classic and warm appeal. In a basement with plenty of natural light, you can use pale grays to maintain a light and airy atmosphere or choose a medium to dark gray to add more depth and personality to the room.
Beige
Beige works well in a finished basement because these are rooms that tend to be quite large, with a limited amount of natural light, which has the result of making the space feel cold and uninviting. Beige paint on walls will have the effect of creating a warm and welcoming feeling, making the space more enjoyable to spend time in.
If you want to use your basement as a second living room or as a chill-out space for watching movies or reading books while you snuggle on the sofa, then beige is an ideal color choice because it will make the room feel cozier.
To achieve a cozy feel, opt for saturated beige shades such as oatmeal or hazelnut. You can also use beige in a basement to create a bright and airy feel, using soft and pale shades of beige, which have a high ratio of white in them. Pale beige shades are able to make a space feel warm and welcoming while also retaining a bright and light reflective look.
If your basement lacks natural light, then choose a pale beige with yellow undertones to make it feel brighter than it really is.
White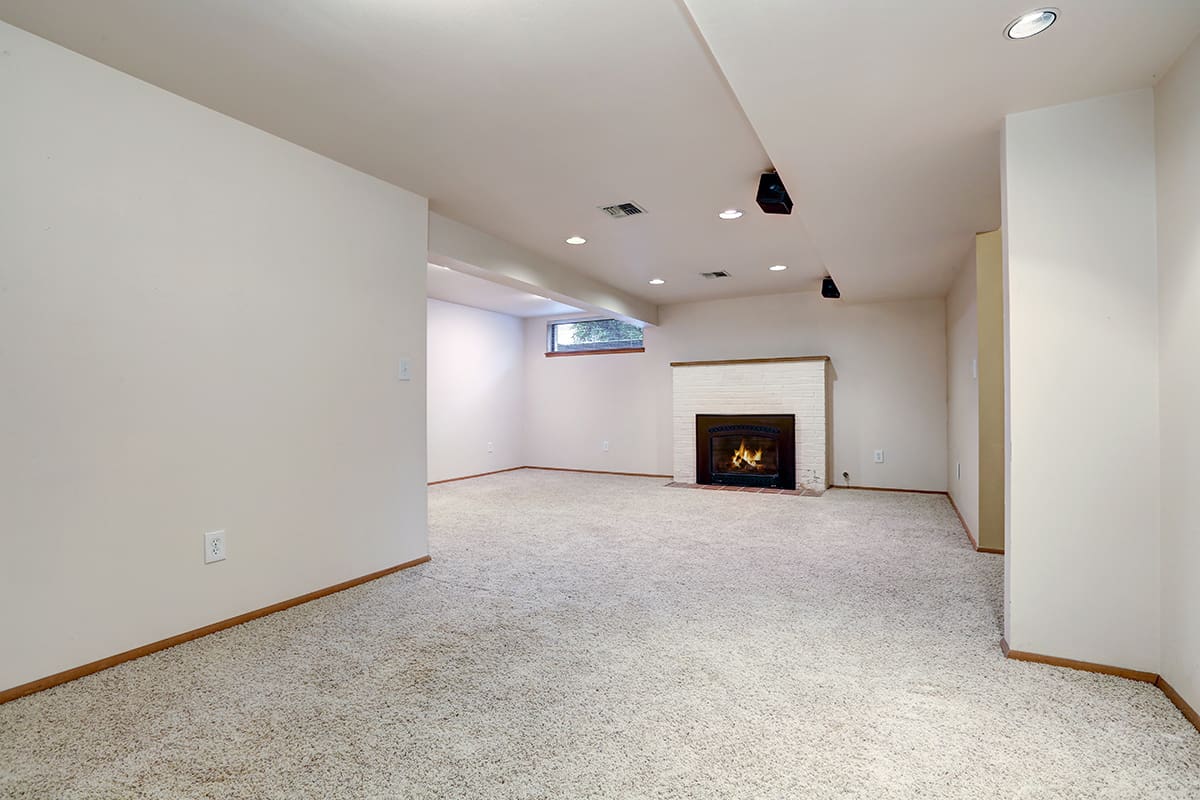 White is a color that many people are drawn to in order to make a dark space feel light, but the problem with this is that white-painted walls are not able to create light. Instead, they just reflect light.
If there is a lack of natural light in the basement, then white paint won't have very much to reflect, and as a result, it won't create the bright and airy look you were hoping for. Instead, white walls in a dark space can actually make the room look bland and dull, and in the worst case, it can look cold and sterile.
If your basement is quite a dark space and you want to make it feel bright and breezy, then the best tactic to use is choosing an off-white with warm undertones. Off-whites with subtle hints of yellow or orange will ensure the basement feels cheerful and welcoming, and the walls will still be able to reflect what light there is.
Make use of mirrors and reflective surfaces like glass or marble to highlight any available light and make the space feel like it has more depth and energy to counteract any sense of darkness and dullness.
Avoid cool-toned off-whites in a dark basement because these will not appear white and instead will look more like the color of the undertones. For example, an off-white color with a blue base can look more like pale blue in a dark room, or an off-white with gray undertones will appear as pale gray.
If your basement has a good level of natural lighting, then this does not apply, and you will have the freedom to choose any shade of off-white with the knowledge that it will look great.
Farrow & Ball Schoolhouse White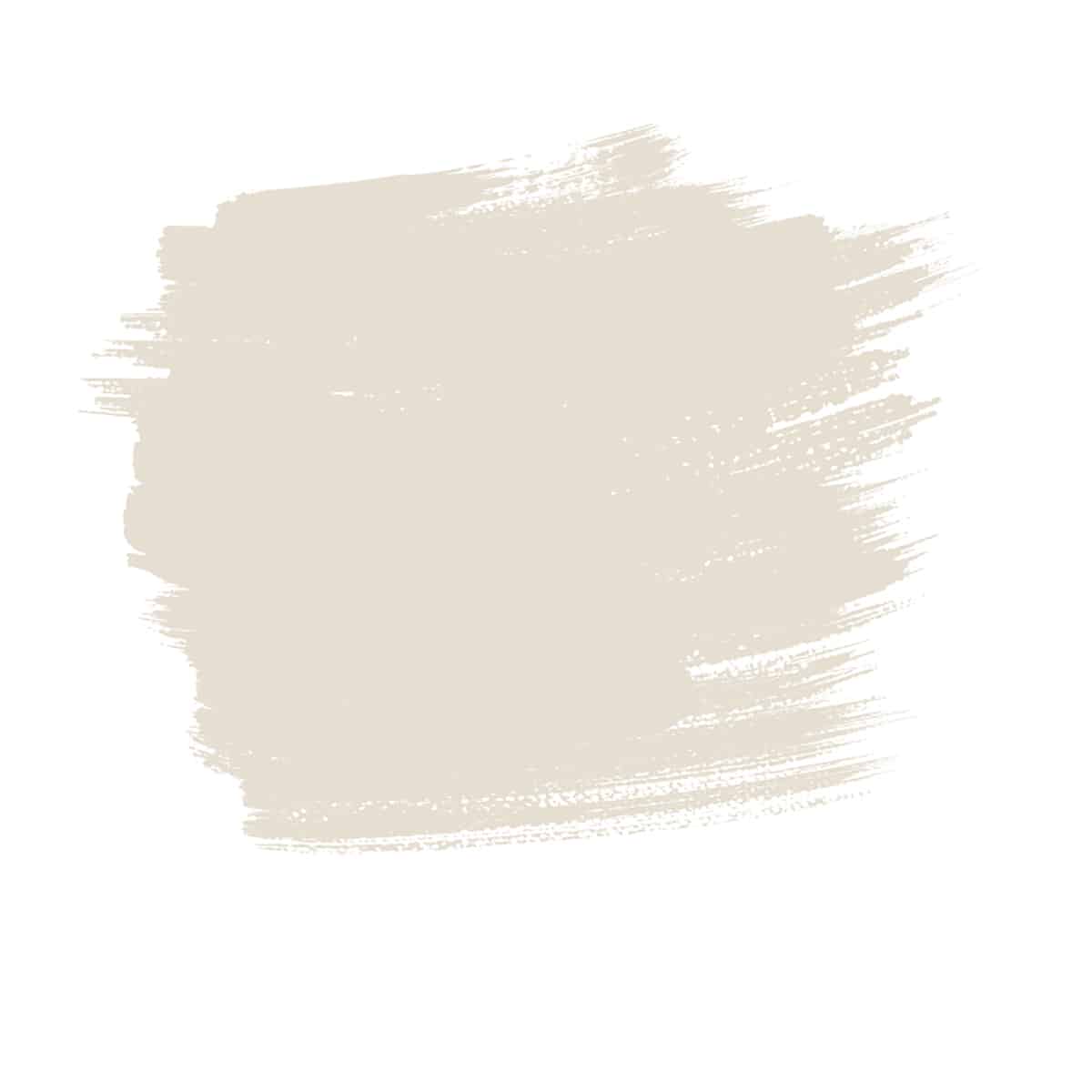 Schoolhouse White is a warm off-white shade that has a classic, almost traditional feel. It can help to make a dark room feel warm and inviting or will also work well in a bright room to give a neutral, relaxed background.
Sherwin Williams Snowbound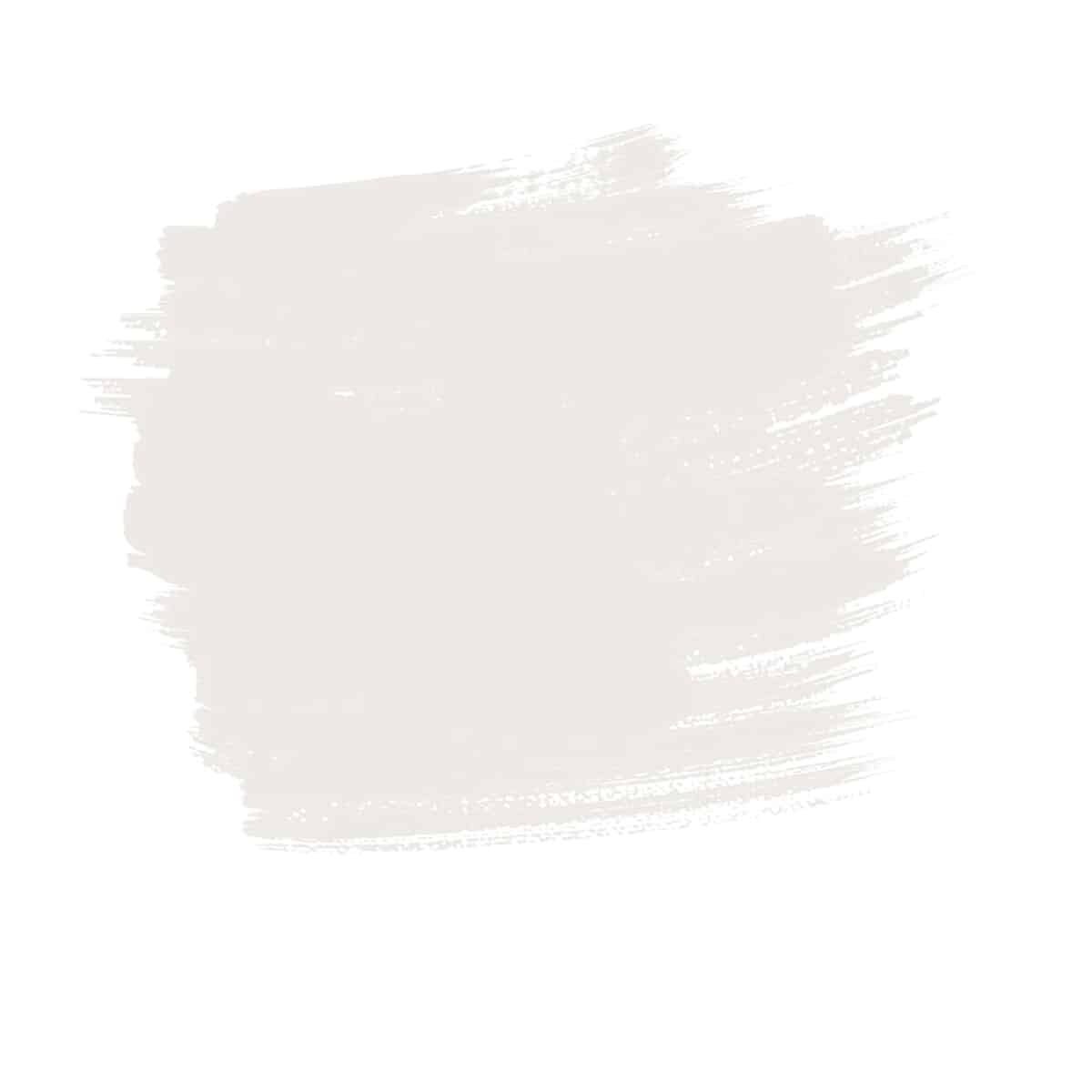 Snowbound is a beautiful shade of off-white for a basement that is naturally light or dark because it has warm undertones that are barely perceptible.
This means that a dark basement will feel warm, while a bright basement won't be made to look too creamy or yellow.
Blue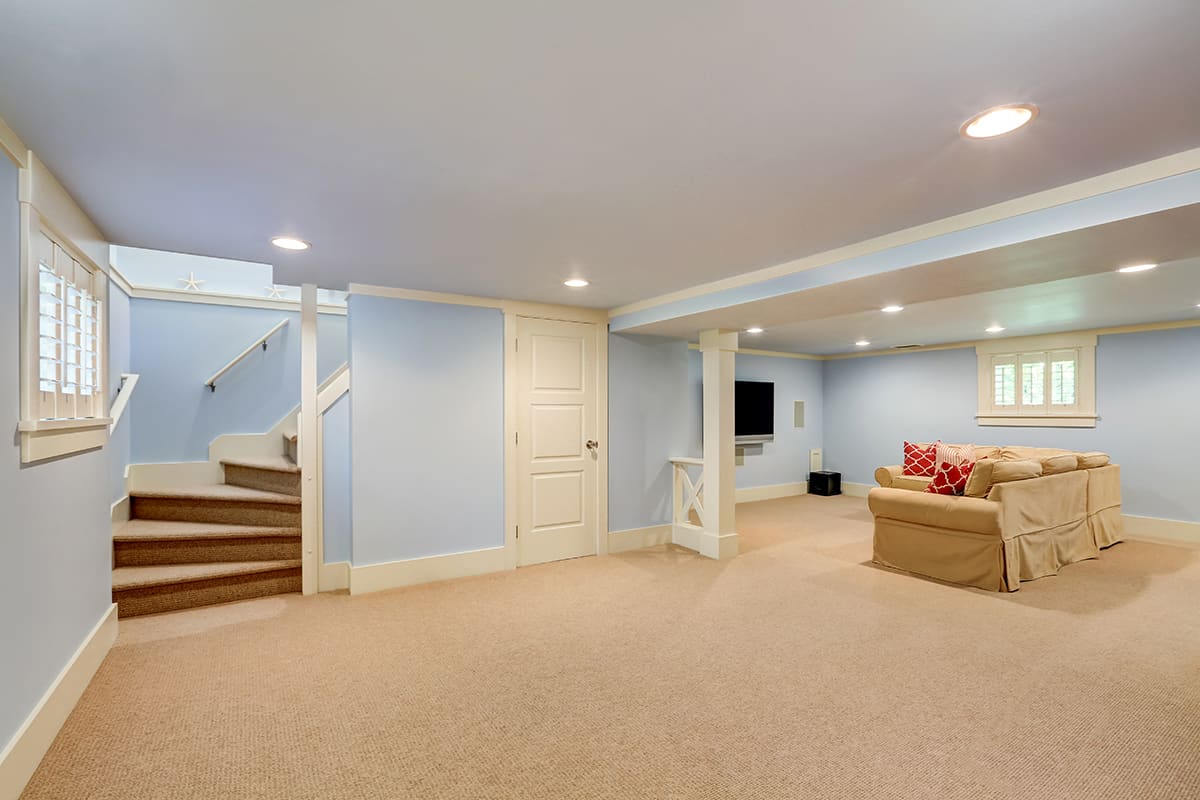 Blue is one of the most popular paint colors that people choose to use in their homes, and this is probably because of the soothing feeling it creates, along with the fact that it is perceived as almost neutral. Some colors, like purple, red, or orange, are only enjoyed by certain people, and for many people, colors like these will provoke an unpleasant reaction.
Blue, however, is a color that the majority of people don't feel offended by, making it a nice choice for wall paint if you want to get away from the typical gray and beige neutral shades.
Blue is commonly seen in nature, for example, in the sky and the seas, which is probably why most people feel so at ease with blue because it is the background color of our daily lives. Blue is incredibly versatile, so it can work with any atmosphere that you want to create in a finished basement.
Choose cool gray-toned blues for a modern and relaxed coastal style or navy blue for a grown-up home bar or sports lounge. Teal shades will make a finished basement feel vibrant and energetic, while sky blue will create a feel in the basement that is soothing and calming.
Benjamin Moore Symphony Blue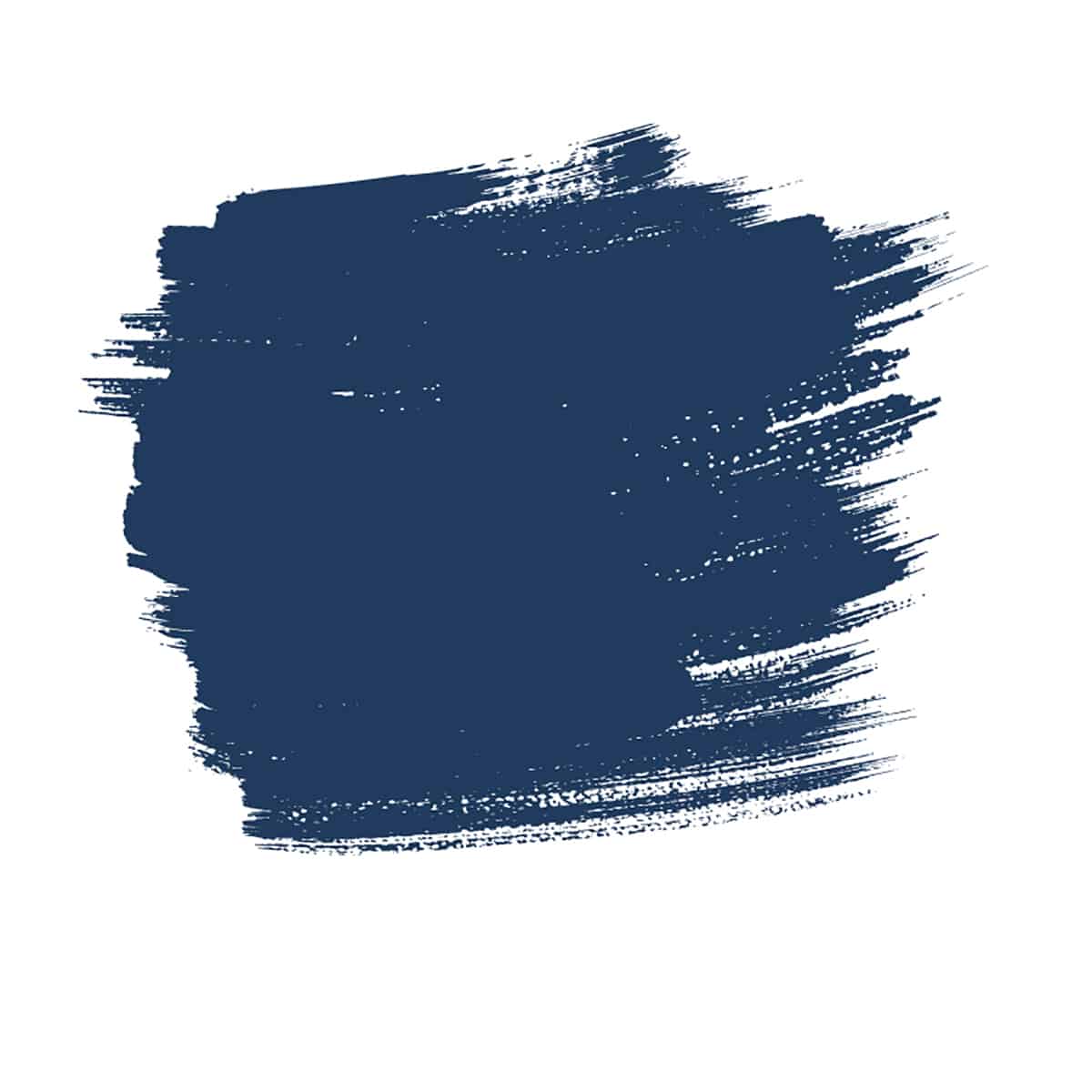 Symphony Blue is a heavily saturated shade of marine blue that can be used to create a nautical style, but it will also work really well for a deep and modern look.
Benjamin Moore Brittany Blue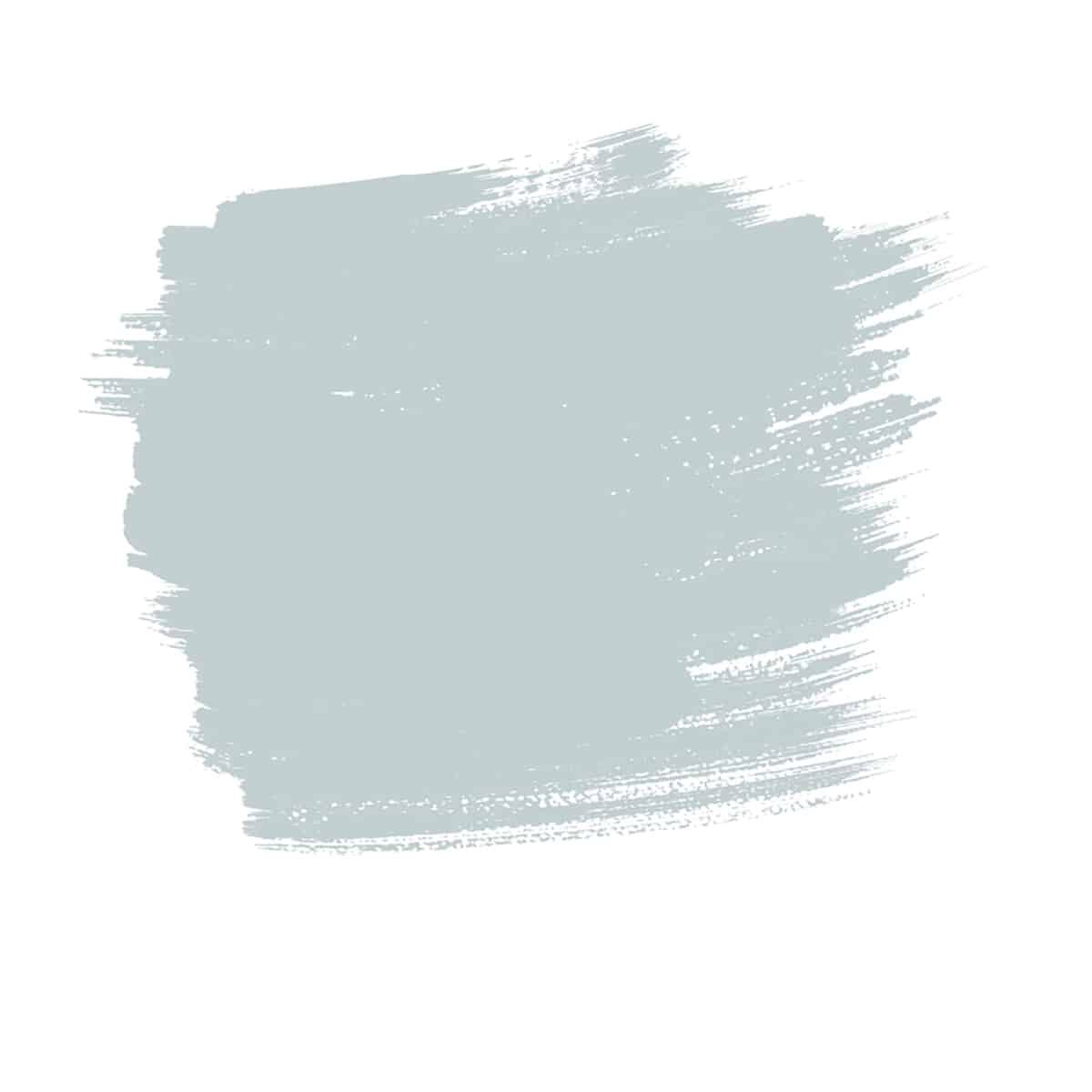 Brittany Blue is a light and icy shade of blue that will make a finished basement feel fresh and calming. It will appear to be true blue in a well-lit basement, or in a darker basement could read as more of a gray shade.
Green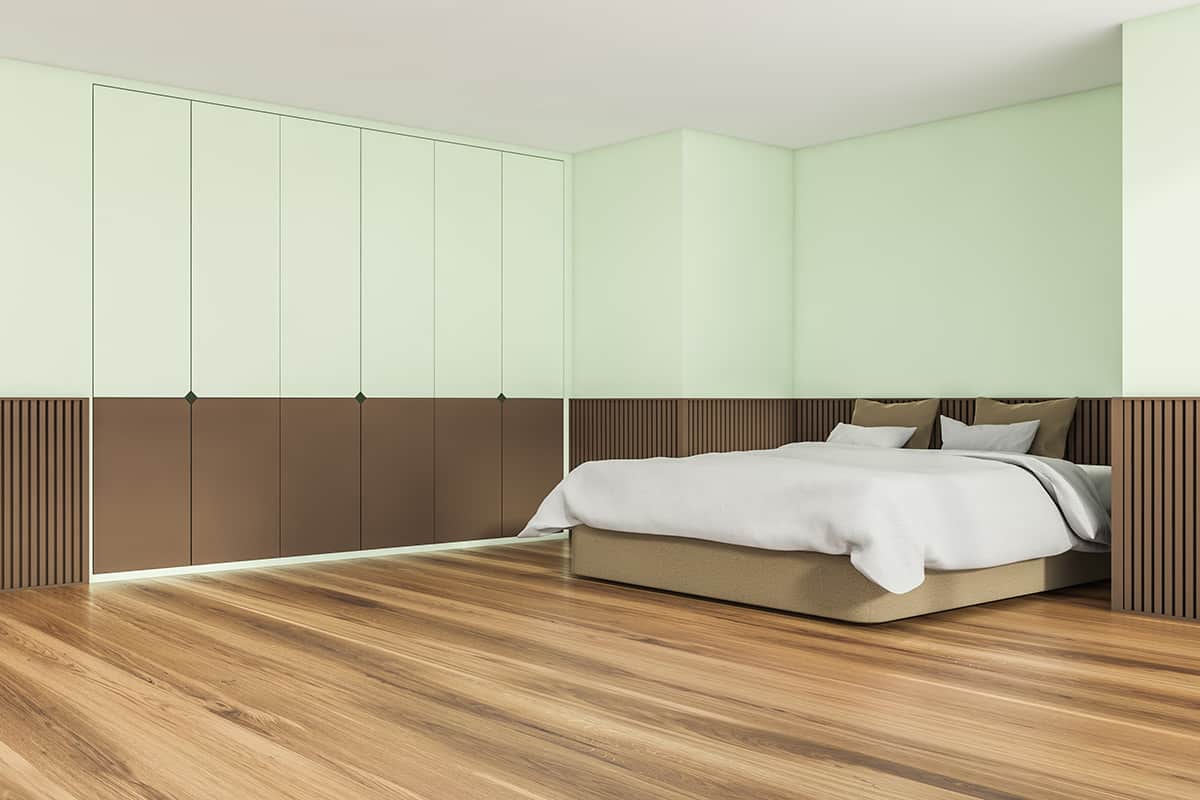 Green is another color that can work as a neutral because it is so prevalent in nature that it feels like a background color in the natural world, for example, green lawns, trees, and plants.
If you want to bring the outside in, then choose an earthy shade of green for the wall paint in your finished basement. This will make the space feel organic and easy to be around.
Darker shades of green can work well in basements if you want to create a cozy and intimate feel in a space that would otherwise feel large and open. Soft pastel greens are also a nice choice in a basement to achieve a style that feels refreshing and clean.
If you want a warm and welcoming atmosphere, then opt for muted greens with subtle brown or beige undertones, such as avocado green.
Sherwin-Williams Secret Garden

This stunning shade of dark green feels simultaneously contemporary and timeless. It has a depth that will make a finished basement feel interesting and dramatic.
Pair it with white trim and natural finishes such as dried pampas grass in a green glass vase and woven jute baskets to create an earthy and laid-back look, or choose gold accents and velvet upholstery for a more glamorous result.
Farrow & Ball Green Smoke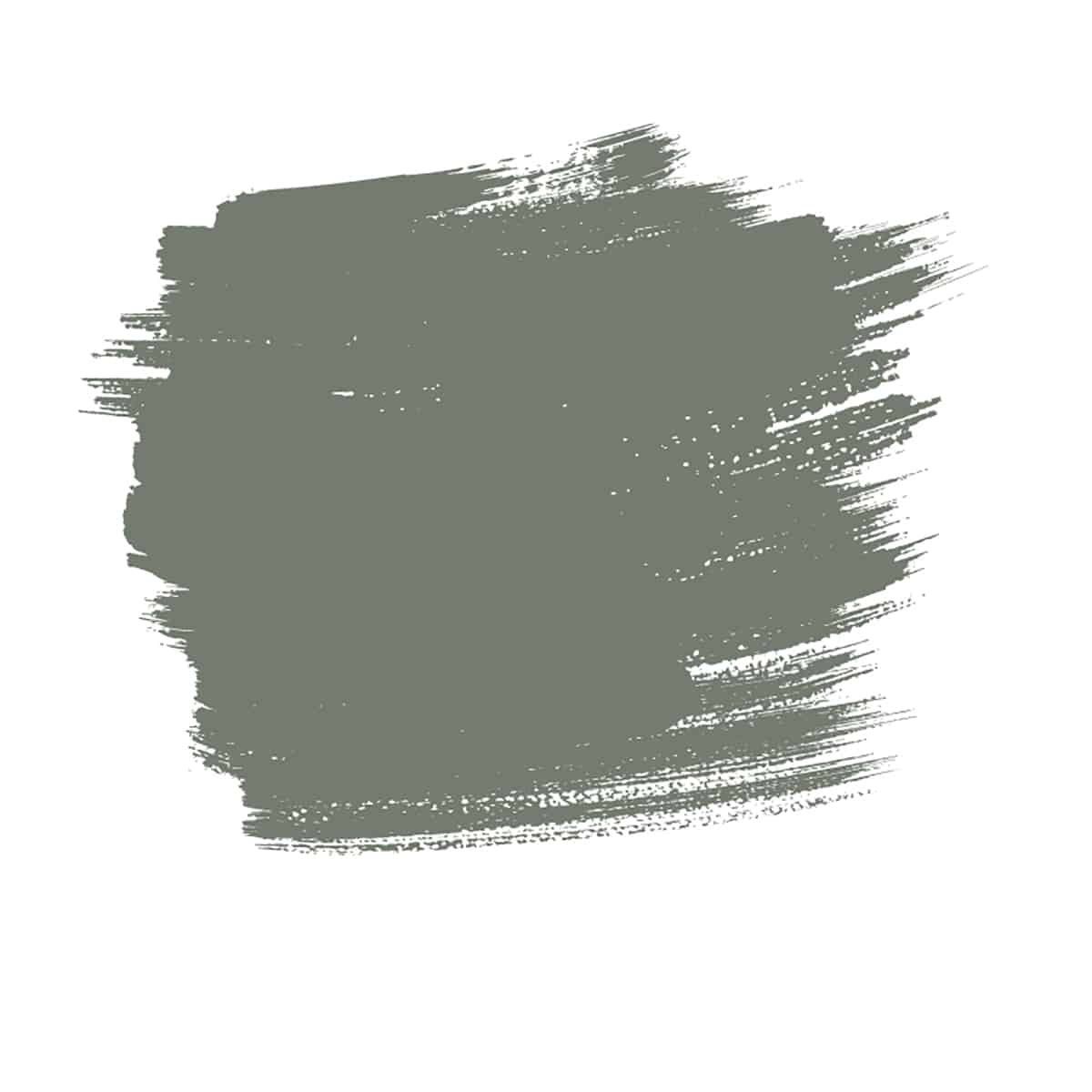 Green Smoke is a really earthy shade of green that has a khaki vibe to it but with more intensity. The smoky finish gives it a modern appeal that will work well with black accents.