Decorating your gaming room can be a really fun experience. This is a room where the usual interior design rules may not apply, so you can think outside of the box and create a space where you can let your personality run free.
While most spaces in a home are designed to feel relaxing or easy to live in, a gaming room can be more energizing, playful, or dramatic.
The type of atmosphere you want to achieve is going to affect the color you want to use on the walls. You can use the type of games you are typically interested in as a starting point for inspiration or base your gaming room look on a particular theme.
Here we look at some of the best paint colors for a gaming room.
Red
Red is a vibrant and intense color that is associated with passion and romance, but it is also the color of blood and violence. If you want to create a room that is themed around gory games, then this could be a fun color choice.
In this instance, opt for dark reds or blue-toned reds. Alternatively, red can also be used as a color to inspire energy and creativity.
In this case, opt for orange-toned shades of red, which will be more playful and positive. The personality of red works quite well with gaming rooms because it is bold and distinctive.
If you're a fan of red, then a gaming room is a good opportunity to use it because this is a color that isn't so easy to get away with in more common areas of the home.
Valspar- Brick Facade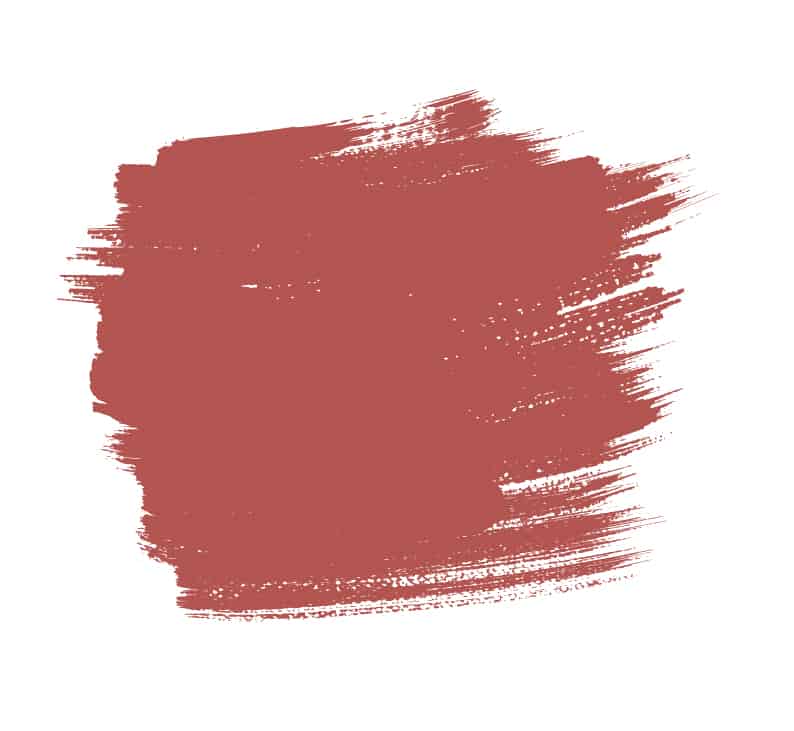 Brick Facade is a rusty shade of red that can be great for the walls in a gaming room because it creates a fiery atmosphere, but it isn't too harsh. Use it with white and black accents for a warm yet modern and edgy style.
Farrow & Ball- Incarnadine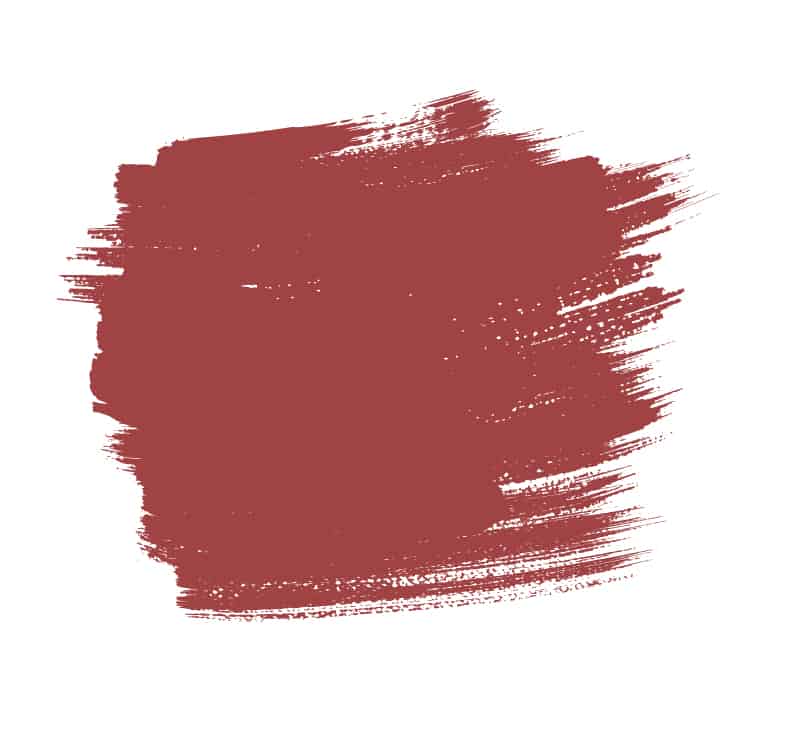 Incarnadine is a classic shade of red that will look funky with blue accents in a gaming room. It can be used to create a masculine vibe or add some purple accessories for a striking clash.
Black
Black is a paint color that most people would be reluctant to use in a common living space like a bedroom or kitchen; however, it can work tremendously well in a gaming room.
Black walls will help to create a dark space similar to a movie theater, which means your screens will stand out more, and your eyes can focus more on the gaming rather than anything that's going on around you.
If you have a plethora of cables and other gaming paraphernalia, then black walls can help these kinds of necessary clutter to blend in so that the room doesn't feel messy.
If your games room is small, as many are, then black walls will create a sense of depth because the walls can appear to be receding, therefore making the room feel bigger and less claustrophobic.
Black will also work well as a wall color in larger game rooms because it can envelop you and make the space feel cozier.
Sherwin-Williams- Tricorn Black
Typically black paint designed for interior use will have some cool or warm undertones, which will change the atmosphere in a space or the types of other colors you can pair with it.
However, 'tricorn black' is a really true, pure black that lacks undertones of any sort. This means it is ideal if you want a real midnight black look, and it will be incredibly versatile in terms of accenting shades.
Sherwin-Williams- Black Fox
This shade of black has some subtle brown undertones, which means it creates a warming and welcoming atmosphere in a room. In a gaming room, this can be nice so that your space is somewhere you feel comfortable and cozy and want to spend more time.
In a small gaming room, this color will appear darker and more black, while in a larger and lighter room, the brown tones will be more evident.
Valspar- Black Evergreen
This is a green-black color that is great if you want your gaming room to feel earthy and neutral. The green tones give the black a cool feel that makes it modern and edgy, which will work really well in a funky games room.
Green
Most shades of green are used as natural or neutral shades in interior design, but in a gaming room, you can afford to be less predictable.
You can theme your gaming room around the Xbox, using neon green and black as your main color palette choices, or use vibrant lime green shades to create a space that feels energizing and refreshing.
A gaming room is a good place to create a really immersive experience where you can get totally lost in your games, and the best way to achieve this is by fully committing to a paint color and using it on all of the walls as well as the ceiling.
Benjamin Moore- Grape Green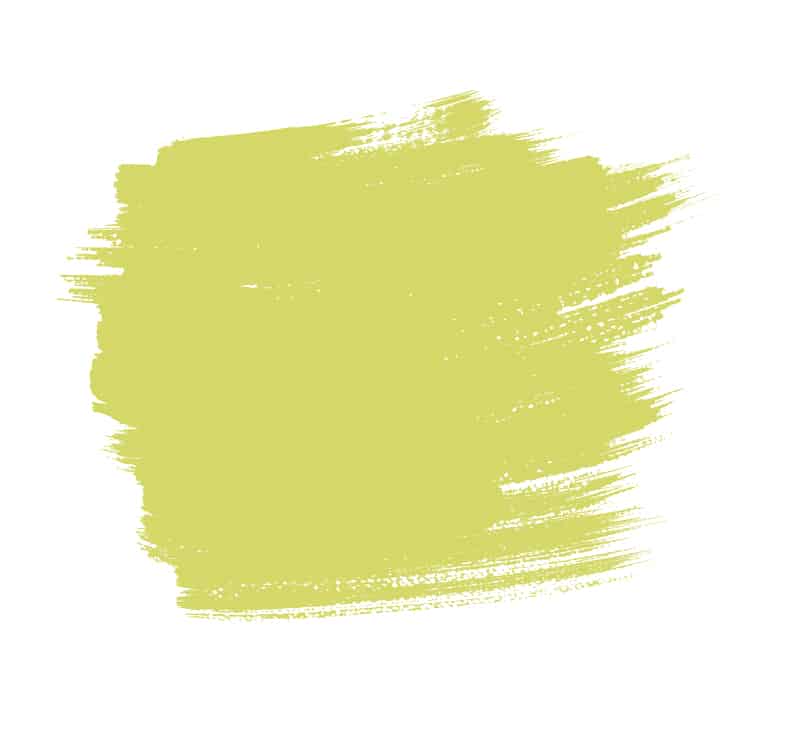 Grape Green is a yellow shade of green that has a bright and vibrant look. It would be great for a retro 80's-themed gaming space with black trim.
Sherwin-Williams- Center Stage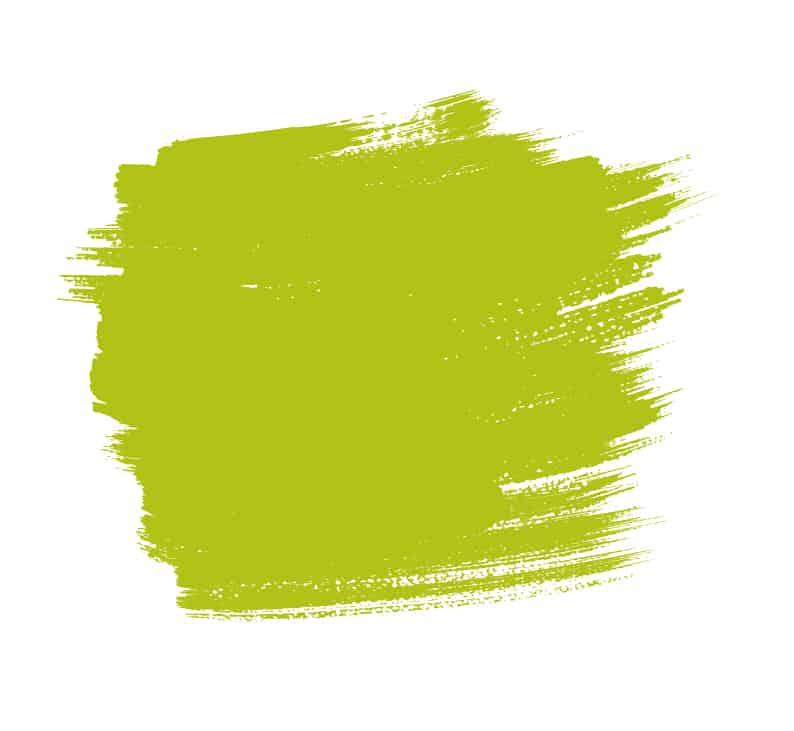 Center Stage is the ultimate shade of lime green for a really cool, energetic, and high-spirited gaming room. It has a brightness and intensity that is refreshing, and it will create a really bold contrast against shades of magenta or red.
It would also look great against black or dark gray accents for a grungy or punky style.
Blue
Blue is a color that is typically associated with calm and relaxation; however, there are some bolder shades of blue that are more vibrant, which will work well in a gaming room for a bright and fun look.
If you want an enlivening atmosphere, then opt for vivid blue shades, while pale blue colors are good for creating a cool energy where you can chill out. Dark blue shades can be used as an alternative to black if you want a deep and dramatic atmosphere that doesn't feel too heavy.
Farrow & Ball- Hague Blue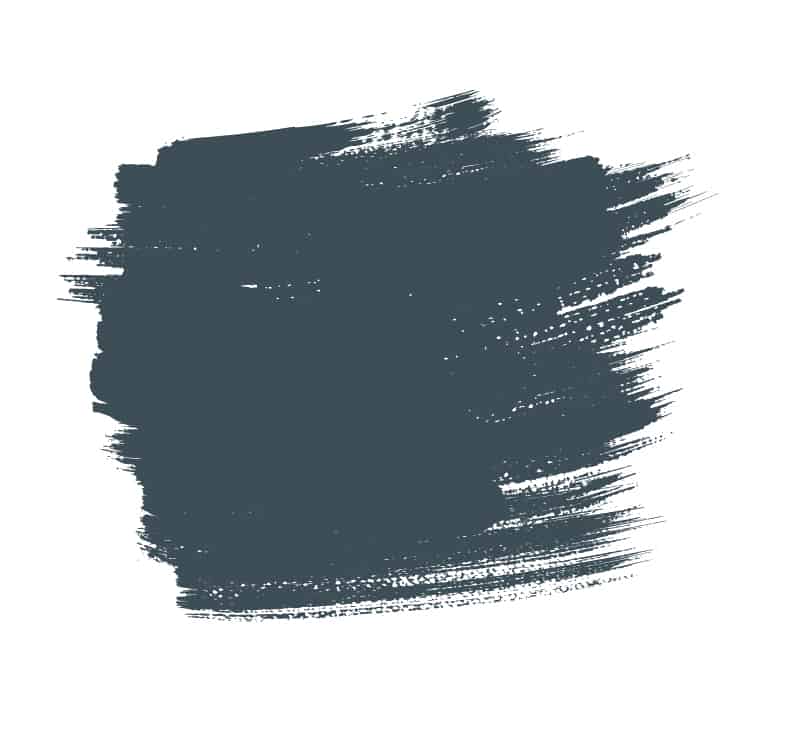 Hague Blue is a deep shade of blue with green undertones, which give it a slight teal effect. Use this color to create a deep and cooling gaming room.
Sherwin-Williams- Amalfi
Amalfi is a stunning bright and vivid shade of blue that is great for a gaming room because it has an intensity that looks at home in a fun space. Use it with red and yellow accents for a bold style.
White
Use white as a wall color in a games room if you like a simple, clean, minimalist style. If the room is small but has a window, then painting it white can reflect the light to make it feel bigger.
However, be aware that white walls can make clutter stand out more, so you will need to make sure that any games, cables, and other gaming equipment is stored neatly or hidden in storage furniture.
Benjamin Moore- Intense White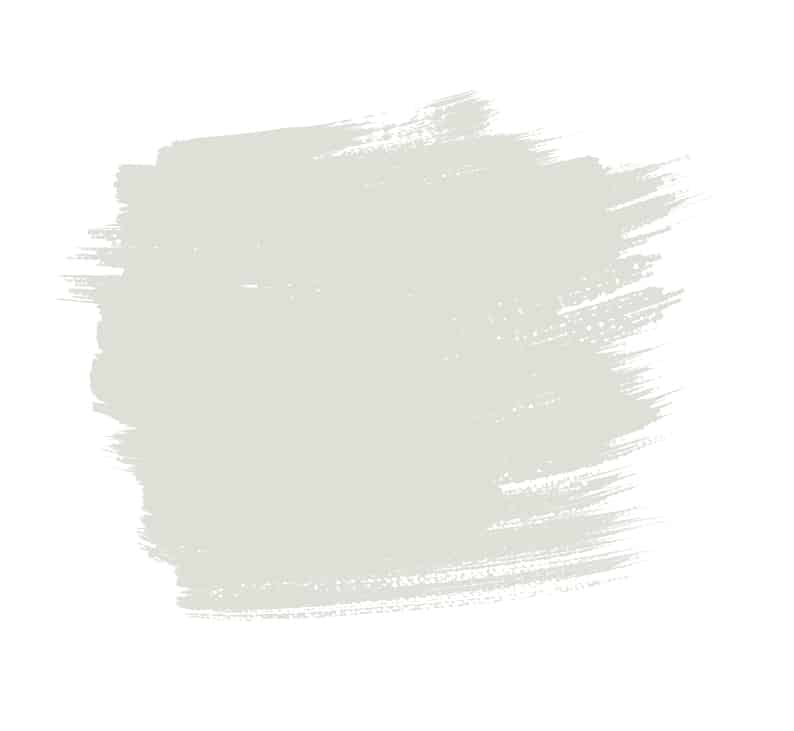 Intense White is an off-white shade that has greige undertones, giving it a look that is simultaneously modern yet warm and welcoming. Some shades of white can make a space feel cold and uninviting, but this white is warm enough to prevent this, yet it will still feel classically white.
Sherwin-Williams- Snowbound
This shade of off-white has yellow undertones, but they are so diluted that they are almost imperceptible. The resulting effect is a shade of white that feels warm without coming across as too creamy or outdated.
White shades that are too warm can read as old-fashioned, which is not a look you want in a gaming room that should be modern or classic. This shade of white will work well with almost any other color, which means your options are wide open in terms of accessories or wall art.
Gray
Gray is a cool neutral that is effortlessly modern, and it is so versatile. It works really well in a games room because it doesn't have a bold personality, so it is a nice, non-distracting background color.
Use dark gray wall paint if you want the room to feel dark and intimate, or opt for light gray shades if you prefer a casual, airy feel. Cool gray shades will look contemporary, while warm gray shades can make a gaming room feel more inviting without being old-fashioned.
Benjamin Moore- Gray Owl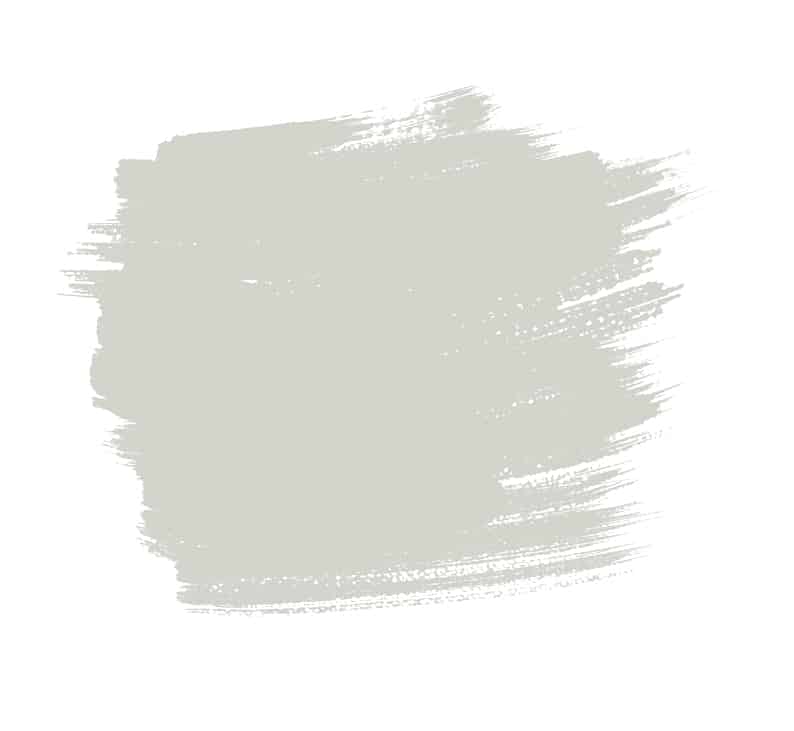 Gray Owl is a soft shade of gray that is perfect if you want a modern neutral backdrop for a gaming room. It is not obviously cool or warm, resulting in a balanced feel.
Farrow & Ball- Plummet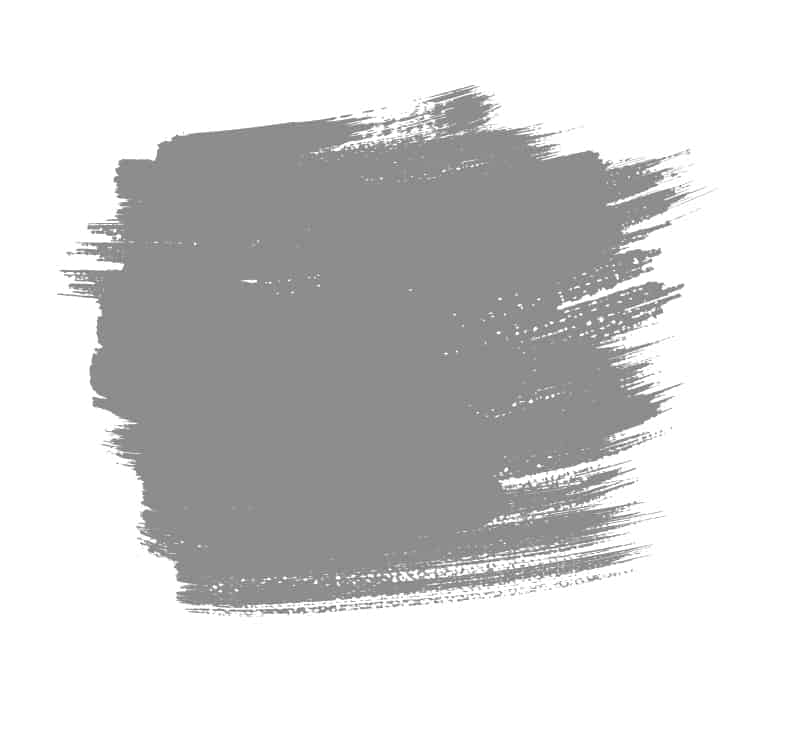 Plummet is a dark shade of gray that is neutral and soothing. It has a soft and muted look despite being dark, which makes for a good space to feel cozy and spend lots of time.
Paint trim in white to keep it simple and let your gaming screen take center stage, or add bright and bold accessories to create a lively and engaging look.