If you love bold colors and rustic furnishings in your kitchen, then you should definitely consider a Mexican-style interior design to bring a distinctive character to your kitchen. By using decorative and colorful detailing in your kitchen, you'll give your entire home a new lease of life.
Here are 13 inexpensive Mexican-style kitchen ideas that will spice up your cooking area and turn your interiors into a focal point.
1. Add Decorative Tiles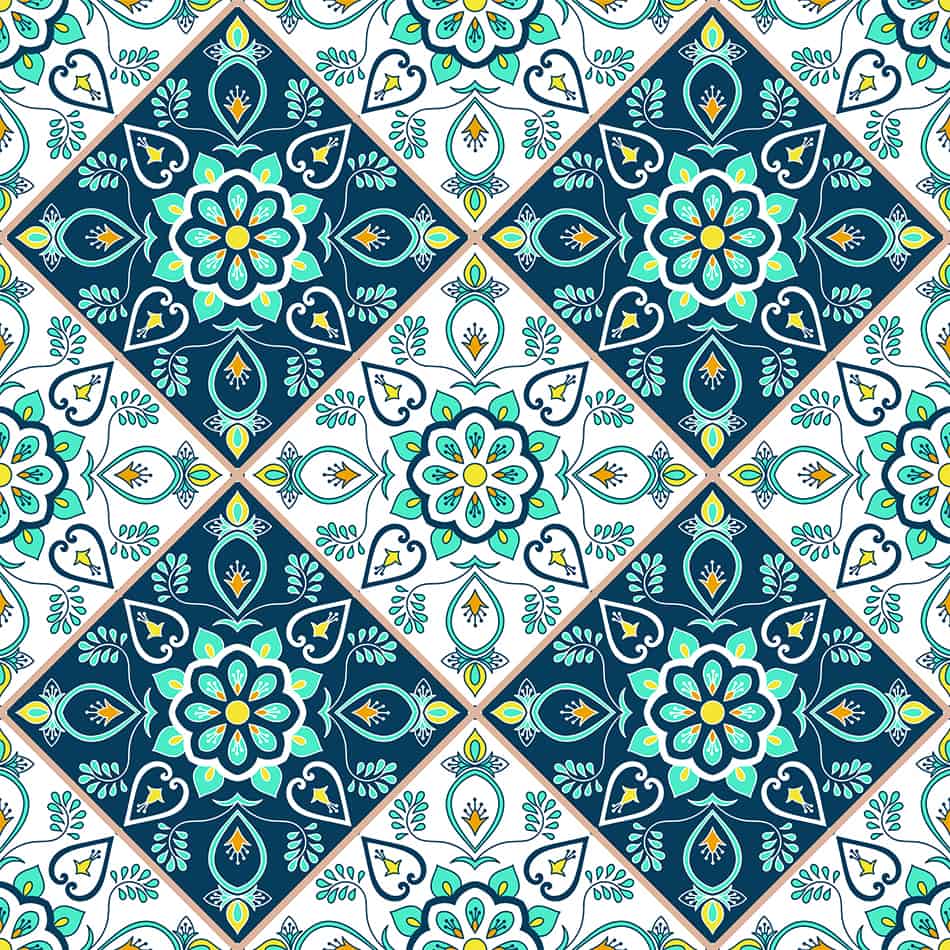 Adding colorful and decorative tiles to your kitchen is one of the simplest ways to visually enhance the look of this room using a Mexican-style theme. Decorative tiles around the sink area and the worktop surfaces provide a Native American feel to even the most plain-looking kitchen spaces.
The key is to choose rustic tiles with Mexican motifs. You can also mix decorative tiles with bold colors above your worktops to enhance the visual interest. As an example, take a look at this floral patterned tile texture that's inspired by Mexican and Spanish motifs. These tiles can be used on splashbacks, flooring, and even the ceiling.
2. Paint Your Walls a Vibrant Color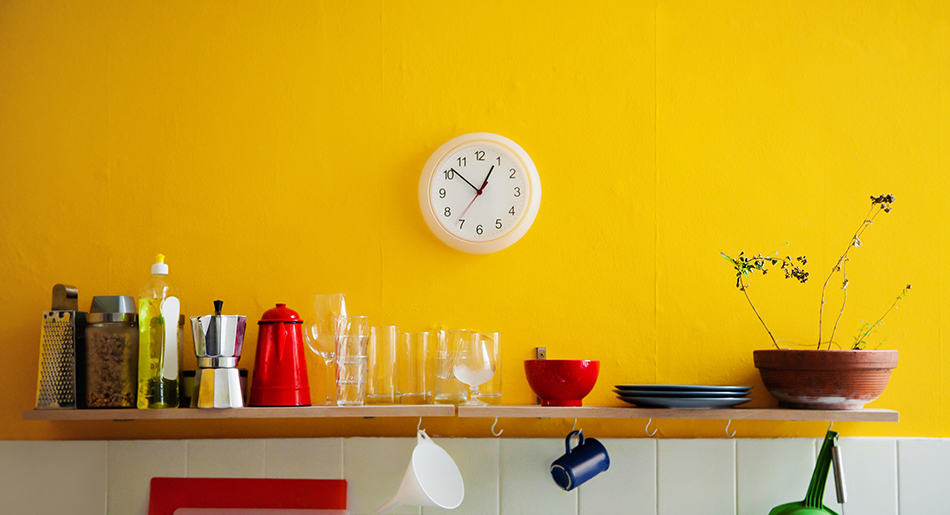 Bold colors and textures on the walls are key when it comes to decorating your kitchen in a Mexican theme. Always choose dramatic and vibrant tones to reflect the lively culture of Mexico.
Vividly bold colors, such as deep yellow walls, with red, blue, and other loud hues for accessories, add a distinctive flair to your Mexican-themed kitchen.
Just like you can see in this image, the wall of the kitchen is painted deep yellow, which serves as a backdrop for the Mexican-inspired kitchen.
But if yellow is too much for you, opt for a warmer earthy tone like sand. To add a little authenticity to the walls, use a stucco technique when painting them with vibrant color.
3. Hang Lots of Mexican Wall Art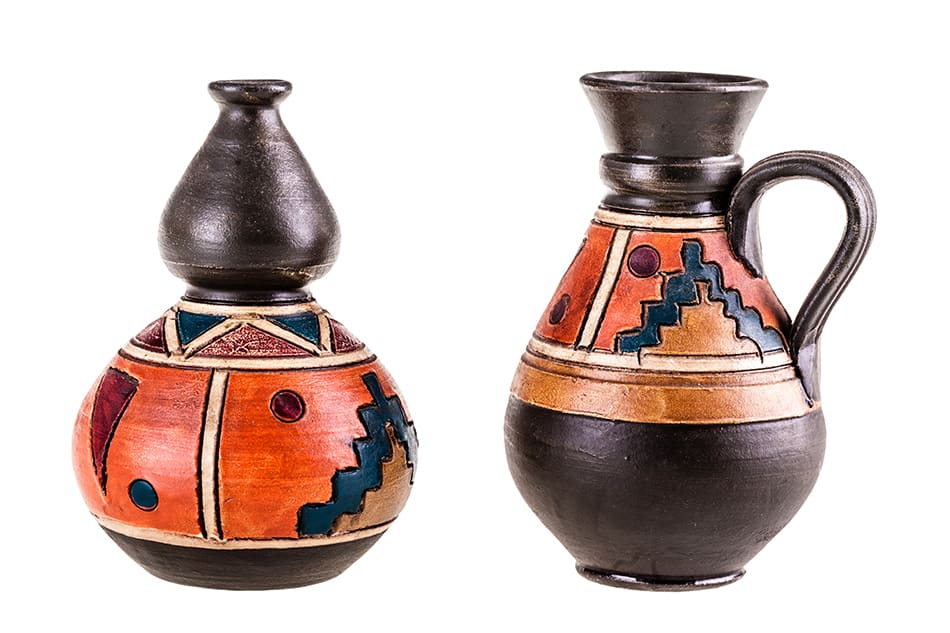 Mexican handcrafts are the crucial elements of a Native American-style kitchen. You can use any traditional adornment, from ceramic pots (see image) and geometric motifs to miniatures and Mexican straw hats.
The key is to make your kitchen wall a gallery of Mexican artwork. Painted ceramic plates hung above the stove or the window are naturally inspired motifs.
Another example is clay jars or clay dolls placed on the shelves and countertops. Walls are a great place to highlight your traditional Mexican artwork so any adornment made of copper, ceramic, or tin will suffice.
4. Don't Forget the Talavera Pottery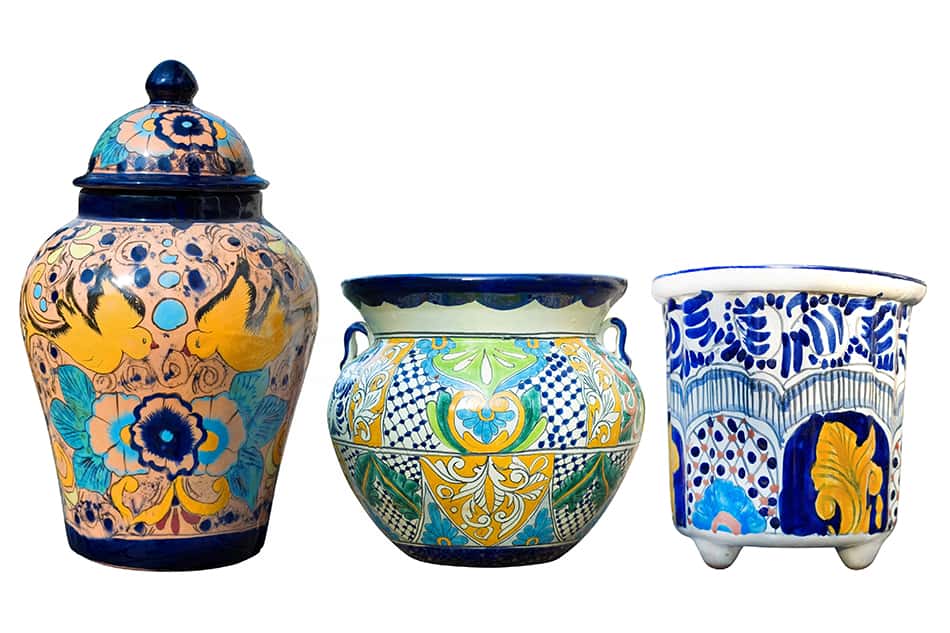 Talavera pottery is an authentic symbol of Mexico. This 15th-century pottery is made in Puebla using the highest quality clay. You can also find Talavera tiles with the same intricate artwork and color designs.
Most Talavera pottery designs reflect Mexico's flora and fauna as shown in this image. Other types of Talavera pottery you can find in Mexican kitchens include trays, plates, wall art, and decorative tiles.
To find Talavera pots for your kitchen, look in local pottery stores and handicraft sellers. Most flea markets and vintage Mexican suppliers also sell Talavera pottery and tiles for low prices so you can easily showcase your Mexican-themed kitchen using these symbolic accessories.
5. Consider Open Shelving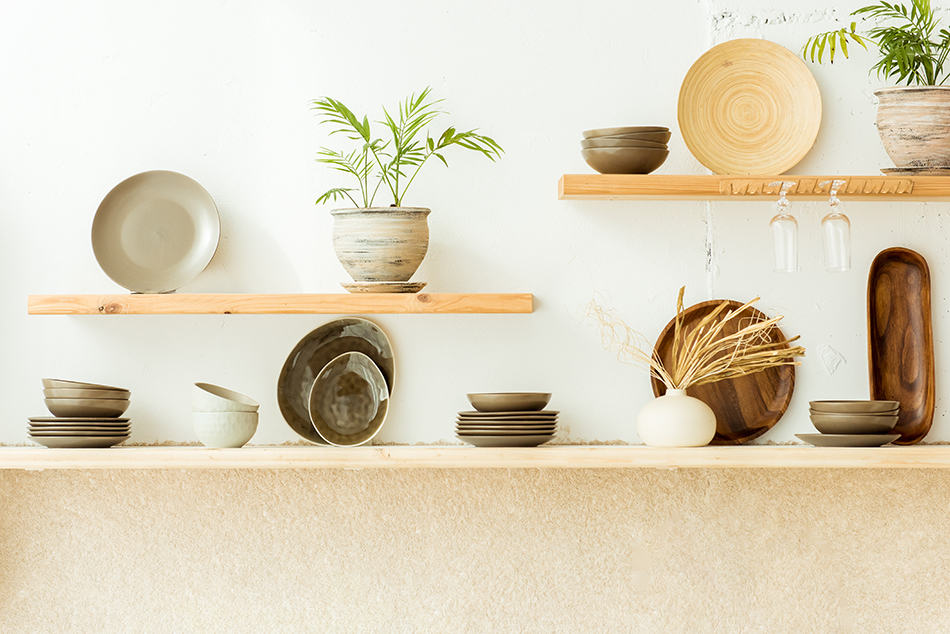 Now that you've collected your traditional Mexican ceramics and pottery, where better to show them off than on the open shelves of your kitchen.
Lose the cabinet doors that will only make your kitchen darker and cramped and consider open shelving to have everything at your disposal. The advantage of open shelves is their versatility as you can arrange your plates, cups, and adornments however you like on these shelves.
Even if you don't want to show off your collection of Mexican items, you can always hang some woven baskets and place your cups, plates, and other paraphernalia in a stacked arrangement.
The idea is to draw the eye to your rustic Mexican art collection by blending textures and shapes. If you don't have open shelves already or the space to install them on the wall, simply remove the upper cabinet doors or add some small corner shelves.
6. Say it with Fabric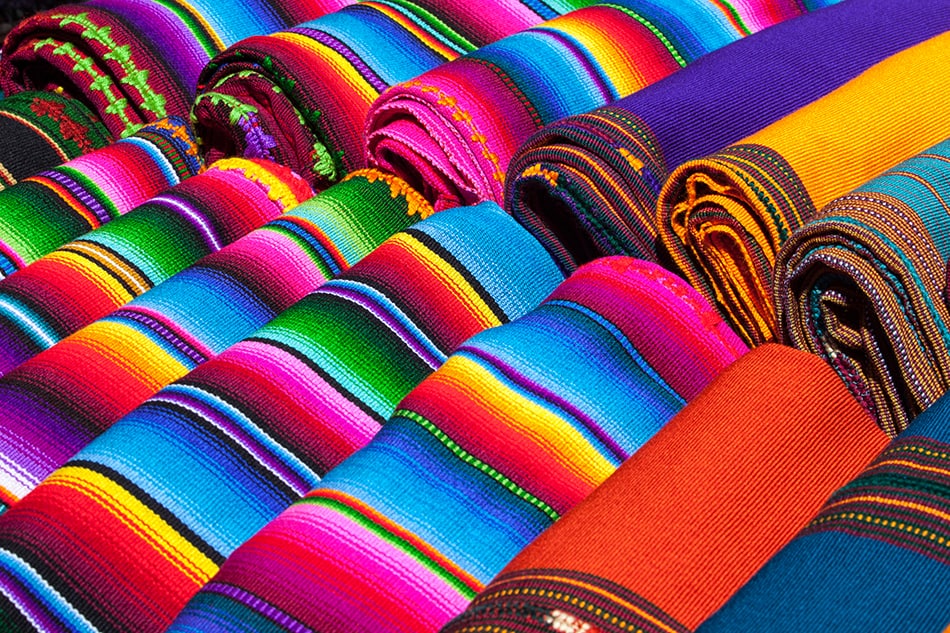 Colorful rugs and blankets hung on the wall or laid on the table will transform your kitchen. And the best thing is you don't need to spend a fortune on these fabrics.
Wools, bamboo, or quality cotton fabrics make ideal window curtains, placemats, tablecloths, or rugs. You can mix bold stripes with medium-sized prints. Just remember to use rich colors like red, blue, orange, yellow, and green to accent your kitchen.
Typical Mexican fabrics consist of decorative woven textures in primitive patterns and prints, which you can find online or in local flea markets.
7. Bring your Garden to the Kitchen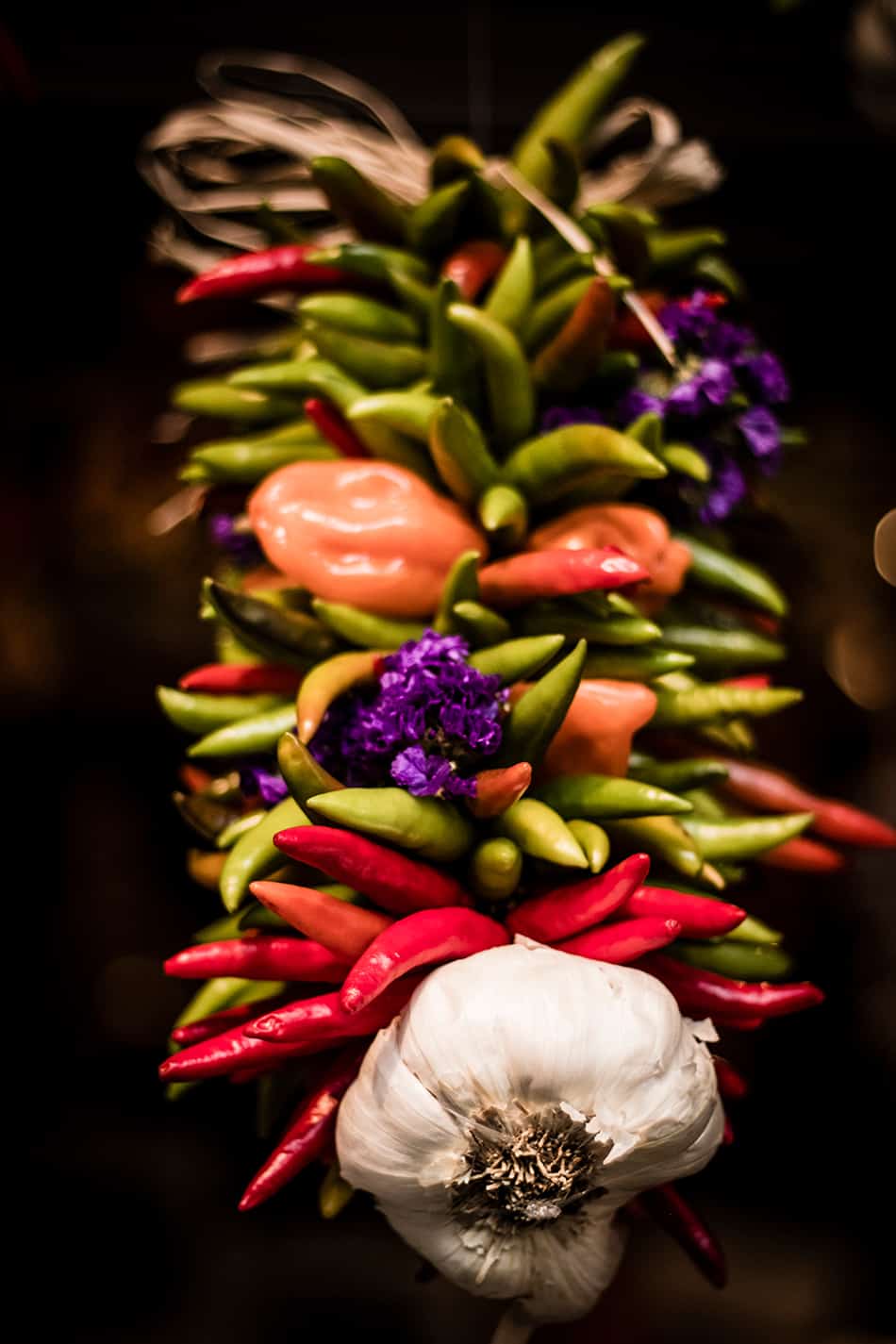 A Mexican kitchen is always full of nature with bowls of fruit, vegetables, exotic plants, and of course, chili peppers!
A wreath or string of dried garlic and peppers is a perfect addition to your Mexican decor, plus you can add tomatoes and any other vegetable you like to a ceramic or clay bowl. Most Mexican kitchens have a display of braided corn, garlic, or grains that add aroma and texture to the space.
8. Motif Flooring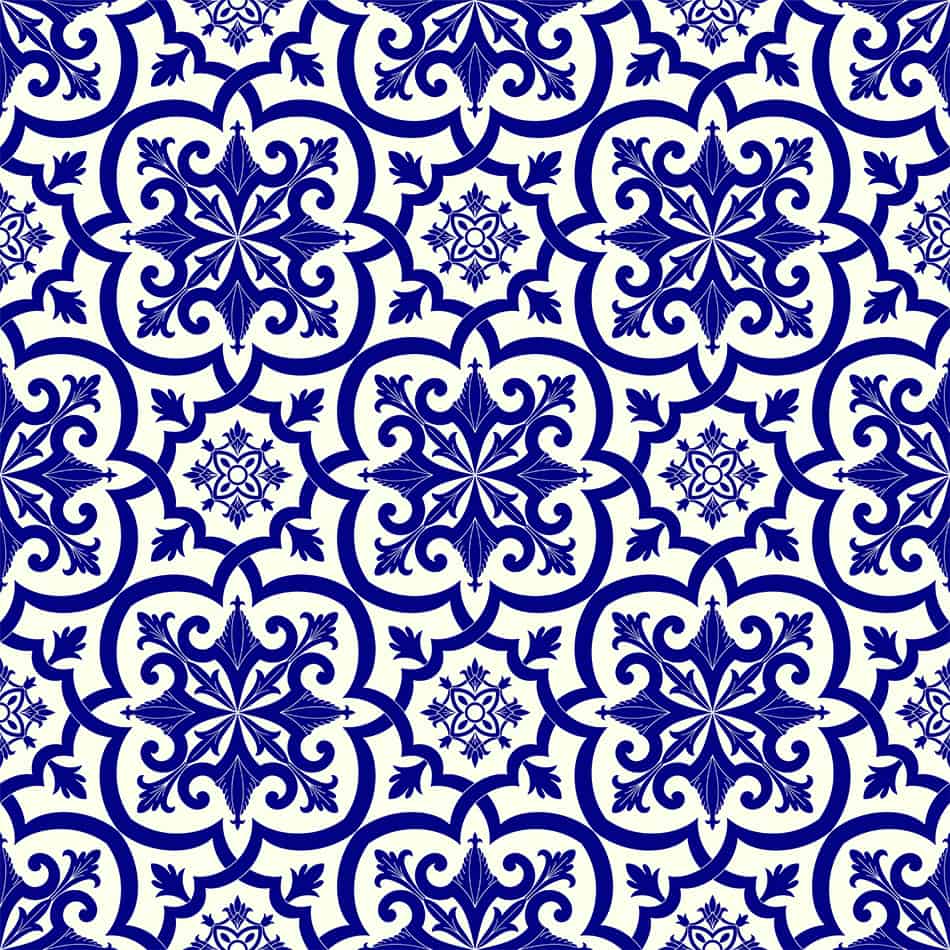 We've already mentioned wall tiles earlier, but let's not forget to follow the same motif with the floor tiles by going for a bold design. Blue on white, for example, works particularly well for a traditional Mexican-themed kitchen floor.
If you don't have the budget to replace your existing tiles with a Mexican-themed one, consider adding these motif tiles to the middle part of the floor only.
Some excellent and authentic Mexican floor tiles include Tierra Art tiles which are especially colorful. These are non-slip and can be customized to fit your needs. Another variety is cement tiles which are highly durable and have been around for centuries. Mexican tiles have a unique aesthetic that not only suits rustic kitchens but can also be used in contemporary floor designs.
9. Multi-colored Worktops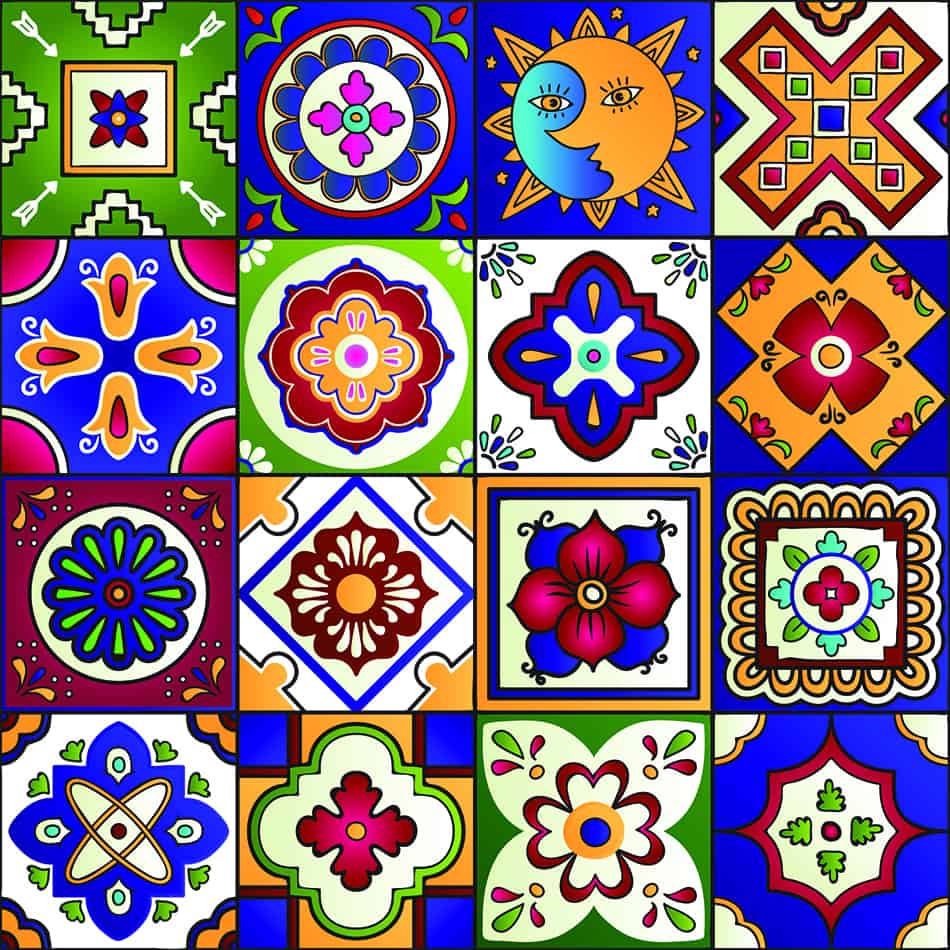 While granite and marble are the most obvious and popular choices for countertops, multi-colored Talavera tiles make a better alternative to achieve the perfect Mexican-themed kitchen.
A countertop with multi-colored Talavera tiles can be stunning and bring an artful look to the kitchen. To complete the theme, why not place some wooden spoons, planters, and ceramic vessels on these authentic countertops.
10. Copper Sink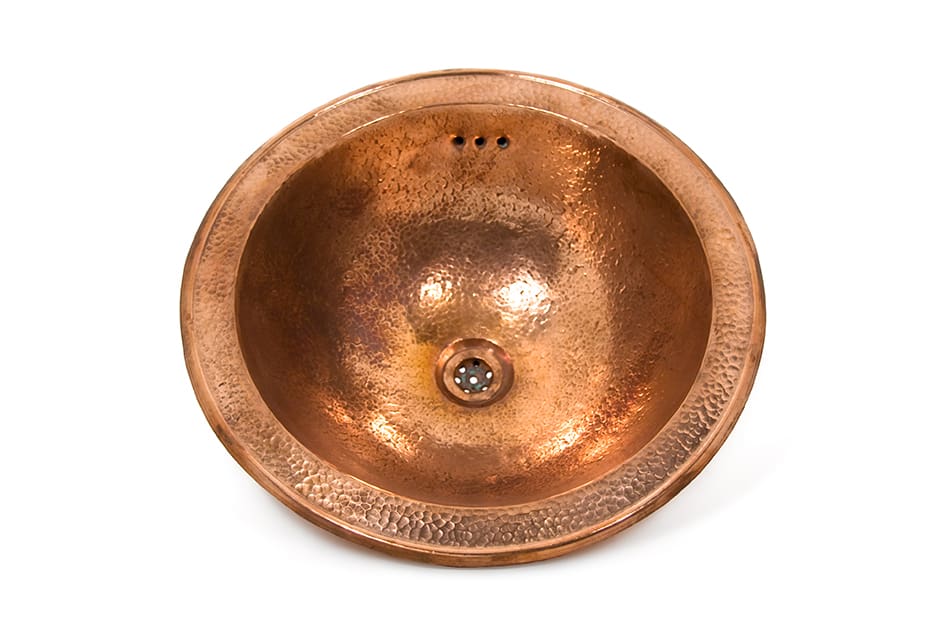 Changing your existing kitchen sink to a hammered copper design will offer many benefits. Installing a copper sink will enhance the natural beauty of your kitchen plus this material is antimicrobial, which means bacteria won't survive on surfaces for long.
In fact, according to the EPA, copper sinks are much more hygienic than porcelain or stainless steel sinks. These elegant kitchen accessories suit both rustic and modern kitchens by giving the space a warm look. You can further enhance your Mexican decor by placing a copper hood above the stove to match the hammered copper sink.
11. Exposed Wooden Beamed Ceiling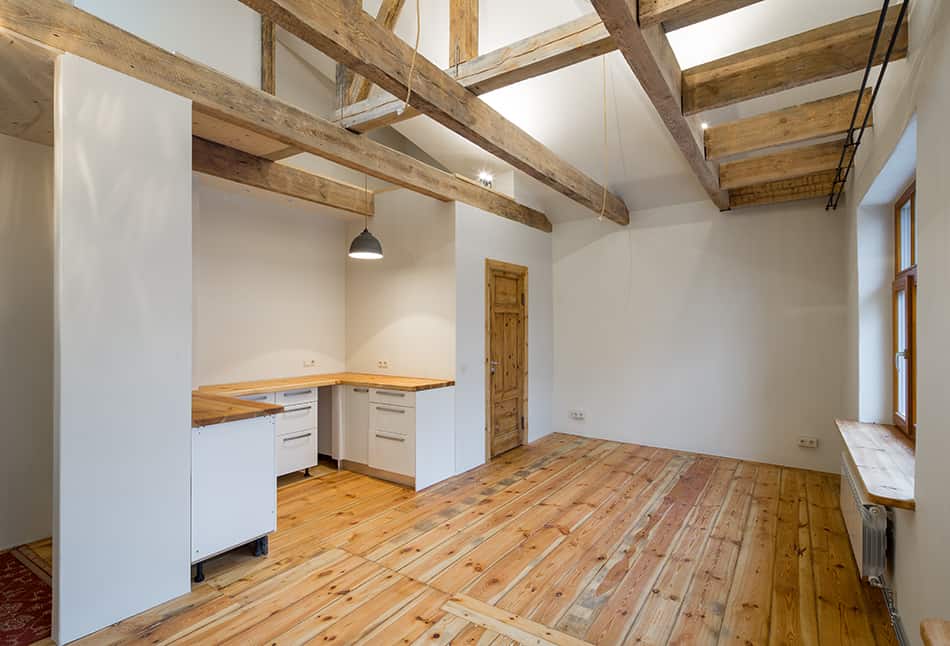 Most authentic Mexican kitchens have high wooden beamed ceilings. But if yours doesn't, don't worry as you can always mimic the look by adding some wooden beams to the white ceiling. Alternatively, you can opt for ceiling tiles using terracotta.
Either way, your kitchen will look warmer and rustic using exposed wooden beams or Mexican tiles. Just make sure you use a professional to do this for you.
12. Mexican-style Furniture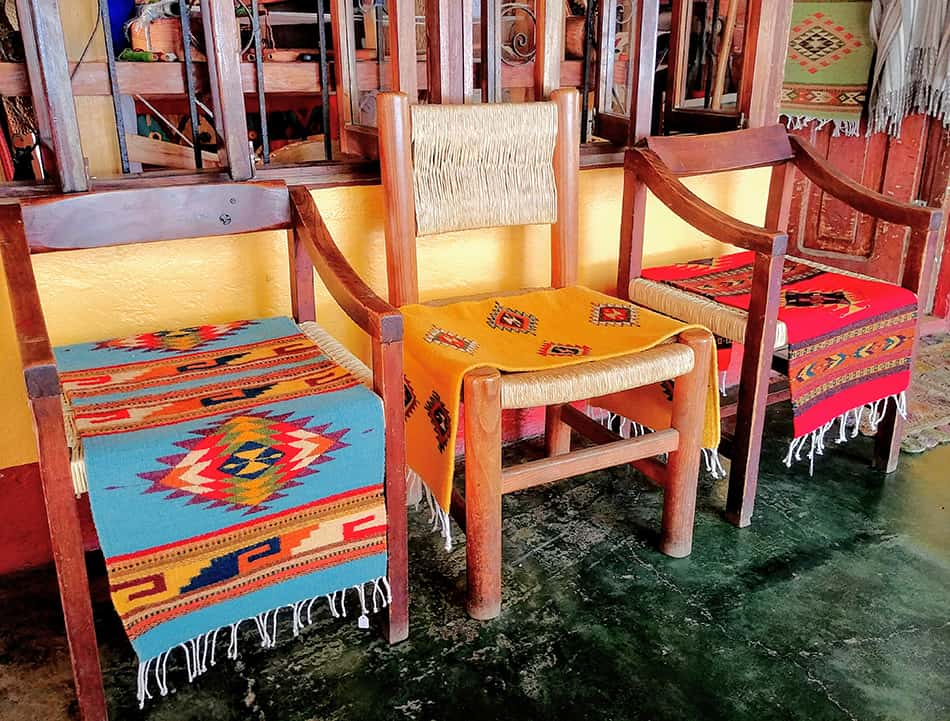 Mexican-style furniture has a very authentic and rustic appearance. It is mostly made from pine, mesquite, or wrought iron. Old wood honey-colored tables and chairs are typically seen in Mexican kitchens and they serve as a focal point.
If you have old wooden chairs and tables lying around your home, give them a distressed look by staining them in rich, copper tones. Alternatively, you can find such furniture in second-hand stores or flea markets.
You can create an excellent eye-catching feature out of your old wooden table and chairs by covering them with Mexican hand-woven textiles.
13. Authentic Decoration Items to Complete the Mexican Theme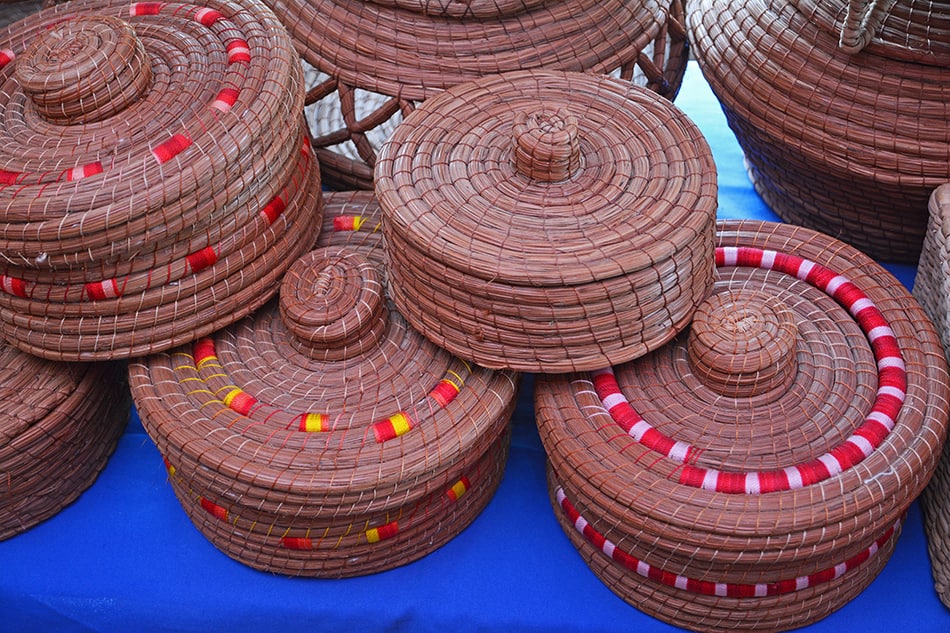 And finally, some other elements you can use to decorate your Mexican-themed kitchen include hand-woven baskets (see image), terra cotta pots with geometric patterns, wooden candle holders, open cupboards, and ceramic figurines, and Mexican copper plates or cups. As you can see, your options on how to decorate your kitchen in Mexican style are wide and varied.