A gable roofing system is most traditional roofing system shape you'll see on houses today. This style looks more like a pyramid than a V. A jerkinhead roofing system is comparable to a gable roofing in look with clipped peaks. Jerkinhead roofing is likewise understood by the phrases "Half hip" and "Dutch hip" roofing systems. People like this style of roof because it resembles they style of many church roofs.
Basically, the jerkinhead roof combines elements of hipped roof and gable roof designs to develop intricate, complex building roofs. And while the word is incredibly ridiculous sounding, jerkinhead is rooted in history. This tells us that the origins of the jerkinhead roofing system are, in fact, quite old.
Identifying Structure
This roofing system style looks like a gable roofing system with two sloping sides that converge in the middle, though the main ridge is rather flattened and has more of a hipped roofing system style. (See variations and alternative designs at the bottom of the page.)
History
Jerkinhead roofing dates back to the middle ages, though it grew in appeal in the late 1700s and early into the 1800s. The jerkinhead gable roofing style was frequently utilized in the mid-1920s by a designer named Gilbert Stanley Underwood. He was working for the Utah Parks Company at the time.
The design wasn't extensively utilized in the U.S. up until this point when designers started to utilize this type of roofing system to top the bungalow-style houses that were popular at the time. Jerkinhead roofing systems are now a standard style that's frequently seen in Craftsman, California cottage, and other house designs, in addition to a great deal of churches. If your house of worship dates back to the 1920s through 50s, or if it was built to echo the form of this period, it most likely has a jerkinhead roof.
Why Use the Jerkinhead Design?
Jerkinhead roofing is a rather complex and intriguing style. This roofing style, in fact, addresses and fixes the significant issues associated with both the hipped roofing system and the gable roofing style. Both gable roofing systems and hipped roofing systems are vulnerable to damage. In gable roofing styles, at least two sides of the home are totally exposed to winds.
More simple roofing styles, like gable roofing, do not ever get a second glimpse. Jerkinhead roofing constantly gets attention and constantly looks intriguing, which adds a component of design to any house. The design certainly produces a unique appearance, and it's the more useful choice when compared to more economical roofing styles.
The jerkinhead might simply be the ideal roofing design for the house you wish to have. And if it is, you're going to enjoy the puns that come with the name of this roofing system for several years to come. It's difficult to put a price on that sort of word's worth!
Pros of Jerkinhead Roof
Special Look
The jerkinhead roofing design fits numerous architectural ideations, such as the American and French-inspired Foursquare homes. They represent comfort and stability and are appropriate for cottages and small homes.
Strong Wind-Resistance
The style of jerkinhead roofing systems is complicated; it has a mild slope with subtle curves and bends. This element of the style allows jerkinhead roofing systems to fare reasonably better in areas with high-wind, making them perfect for climates and landscapes susceptible to severe weather.
Increased Stability
Using rafters and trusses in the building of a jerkinhead roofing system add toughness and stability to the total structure. Its shallow slope of the roofing likewise adds increased stability compared to other roofing styles, including reasonably greater profiles.
Cons of Jerkinhead Roof
Minimal Space
The style of a jerkinhead roofing system restricts the total area within the building. This can be rather dissuading, specifically when house owners want to enhance their storage area. Like other types of roofs, it will decrease your attic space unless you create a separate level below the roof.
Complicated Access
Due to their style, Jerkinhead roofing is tough to gain access to in case of upkeep work. Roof professionals likewise have difficulty scaling up them. Maintenance may require specialized lifts and ladders to reach damaged areas or even clean the gutters.
Tough to Ventilate
Jerkinhead roofing systems can be tough to aerate. This leads to less aeration in addition to lowered lighting inside the building.
Increase in Costs
The intricate style, along with upkeep problems, both result in a boost in expenses for the property owner.
How are Jerkinhead Roofs Built?
For aesthetic appeal and stability, jerkinhead roofing systems need rafters or trusses for the stability of the general structure of the roofing. When building the roofing system without a specialist, it is essential to have the needed knowledge of building jerkinhead roofing systems to guarantee that they are set up securely.
The building of the roofing system can include various types of materials depending upon the requirements of the owner and the structure. The bulk of the roofing's installation includes a triangular face, a sloping face, hip rafters, and the roofing pitch. The hip rafters are positioned to rest on the outermost corners of the structure, which are then raised up to the ridge.
Cautions on Building a Jerkinhead Roof
Building a jerkinhead roof will be more expensive than most other roofing designs. For one, it's not as common, so if you're hiring a contractor, you'll be paying for a unique set of skills. You have to deal with a roofer who understands how to frame jerkinhead roofing.
But even if you do the job yourself, it will still be a costlier endeavor. That's because you'll need to buy more materials to hold it up. A jerkinhead relies on a lot of structural support in the form of trusses and rafters that other roofing systems don't need.
You'll also need to think about how you're going to maintain your roof. Imagine climbing up on the roof and cleaning it or repairing with the angle. You'll need to make sure you have a harness and/or specialized ladders and lifts.
This isn't to deter you from the jerkinhead design, though it certainly might. The question you need to ask yourself is whether the look of a jerkinhead roof is worth the added expense in building and maintenance and the reduced attic space that goes with the design.
Cost of a Jerkinhead Roof
Jerkinhead roofing systems cost more than conventional roofing due to their complicated style. Jerkinhead roofing can cost anywhere from $20,000 up to $50,000 or more for a typical 1,500 square foot roofing system.
Be sure that the contractor you hire has experience building jerkinhead roofs and can quote the job accurately. It's not enough for a roofer to have vast experience working on gable roofs.
You'll also want to think about what type of roof covering to use, as this can drastically sway the overall expense of the roof. Shingles are generally the least expensive, with cedar shake being more costly. In the case of a church, commercial building, or barn, a metal roof might be most fitting.
How Long Should a Jerkinhead Roof Last?
Pitched roofing is understood to last longer than easy flat roofing. The life-span of jerkinhead roofing systems depends upon numerous elements that consist of weather, products utilized, along with the quality of structure work. Jerkinhead roofing that has actually been built appropriately with the best products along with great insulation will last longer and need less upkeep in the long run.
Variations and Alternatives to Jerkinheads
If you're not sure about the jerkinhead design, check out these roofing concepts. Some of them are cheaper to install, and some look even more unique than a jerkinhead. One of them may be a better option for your budget and/or house design.
Simple Hip Roof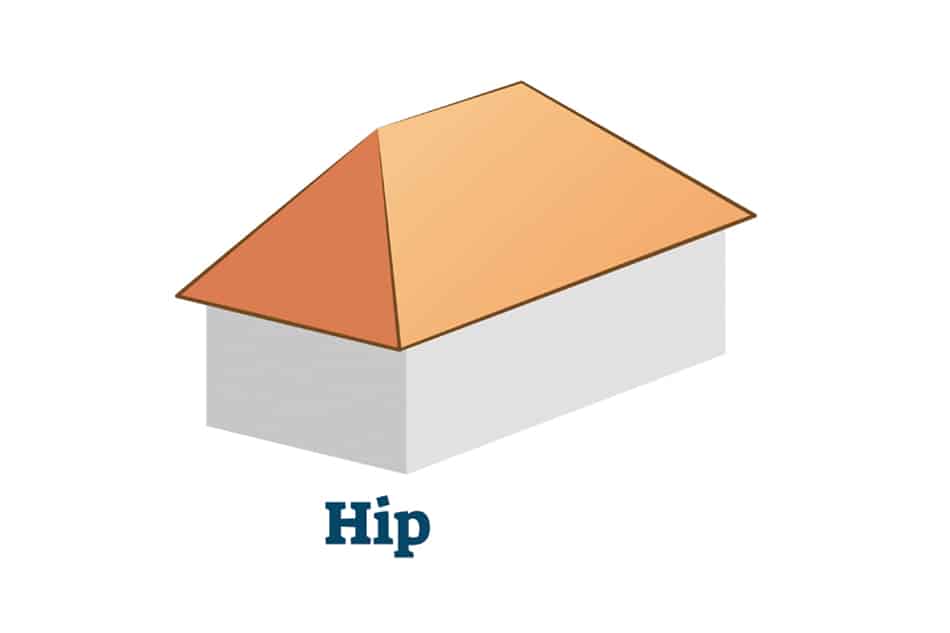 A basic hip roofing is fit for structures with two sides which are longer than the opposites. In this kind of roofing, all sides slope down in the direction of the walls.
Cross Hipped Roof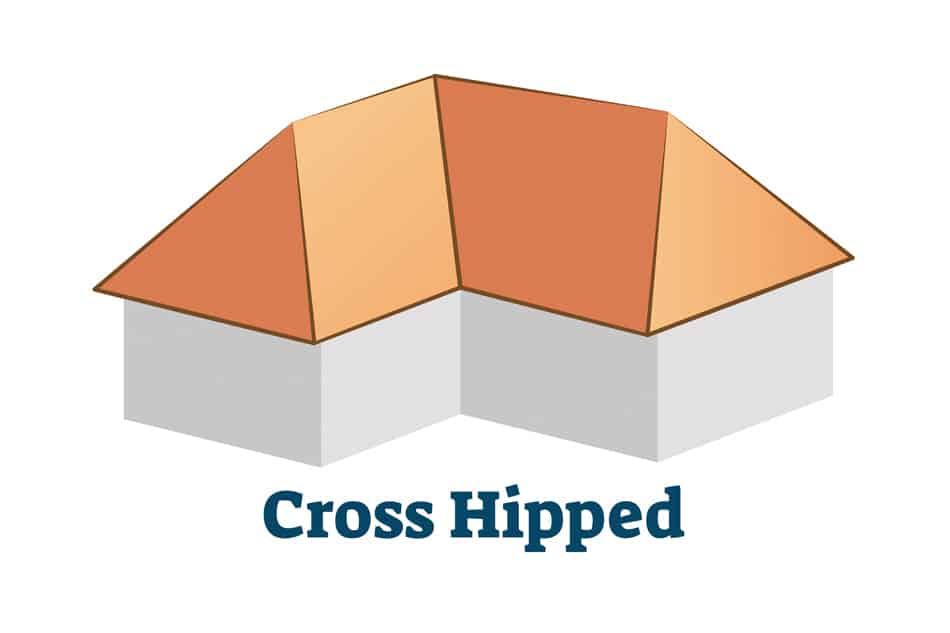 Combine two hip roof structures together, and the result is a cross hip roofing system. The two roofing system areas converge at the ends to form a joint or a "valley."
Pyramid Hip Roof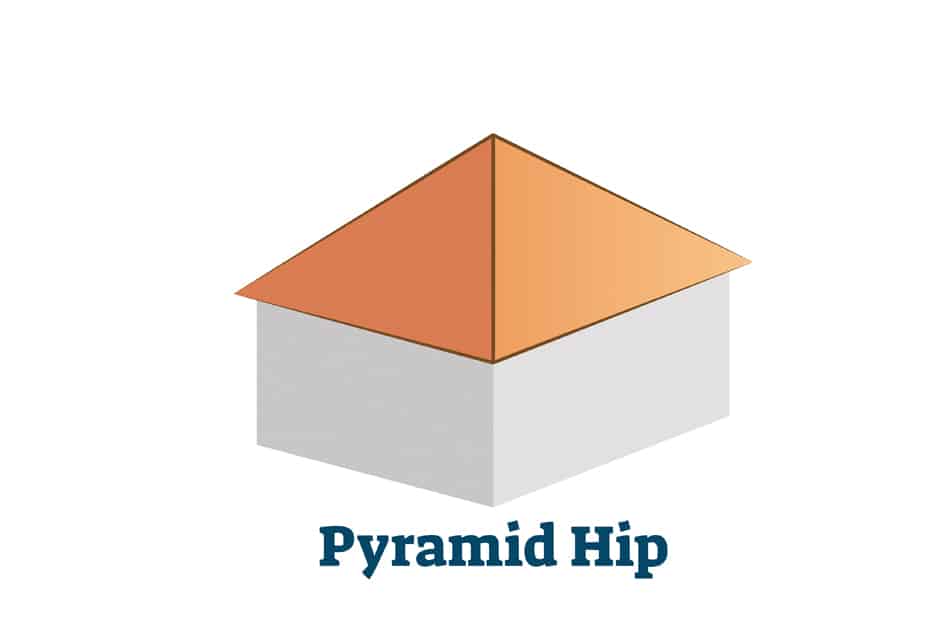 A pyramid hip roofing system consists of four triangle-shaped sides of equivalent measurements. The sides converge into a single point at the top of the structure.
Dutch Gable Hip Roof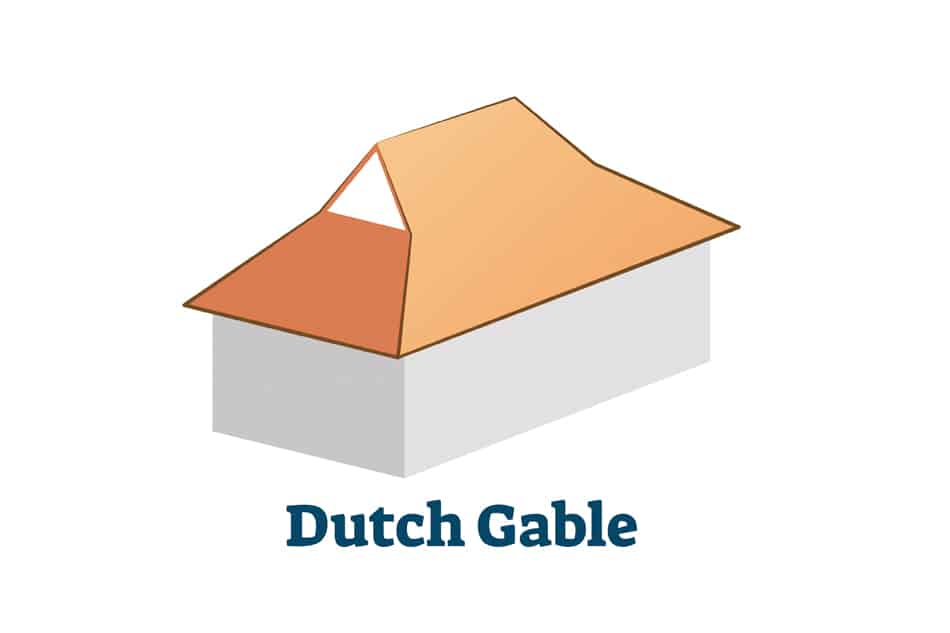 Dutch gable hip roofing is a hybrid design inspired by the two styles of hip and gable roofing. There is a complete or partial gable at one end of the roof's ridge
Combo Roof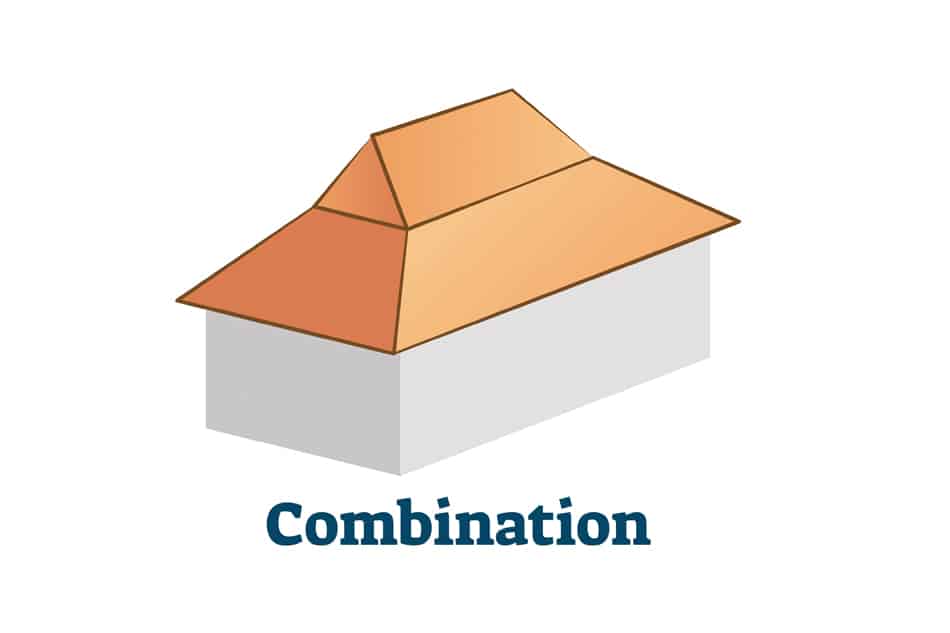 Just as the name says, combo roofing integrates various roof styles to form a single roof. A home can have a hip roofing system, with a gable roofing system over its dormers. The varied mix of roofing offers a unique aesthetical appeal.
An experienced roofer can gain access to plans for all of these roofing types and should be able to price them accurately for your size of home or building.