Blankets are one of those necessities that keep you warm for up to 6 months of the year, depending on where you live. But what do you do with them for the rest of the year? Finding the space for storing your duvets can be a nightmare, especially if you live in a compact apartment.
Most of the time the blankets end up on the back of the sofa when you're not using them. To avoid a big pile-up of folded blankets all over your living room, we've rounded up some useful blanket storage and care solutions that you'll find practical and stylish.
Wash and Dry the Blankets First
Before we get started with finding the best blanket storage solutions, make sure you wash and dry your bedding first. There should be no moisture on the fabrics before putting them into storage as this will make them susceptible to mold growth and unpleasant odors.
Most people tend to store their blankets in a linen closet, but it can be hard to keep this space organized. While a linen closet may be the quickest way to store your bedding, it can take up more space, cost you valuable time looking for what you need, and look unsightly.
You don't need to resort to a linen closet to store your blankets. Below are 17 suggestions we've put together that will help you find the best blanket storage solution:
1. Store Them in an Antique Trunk or Chest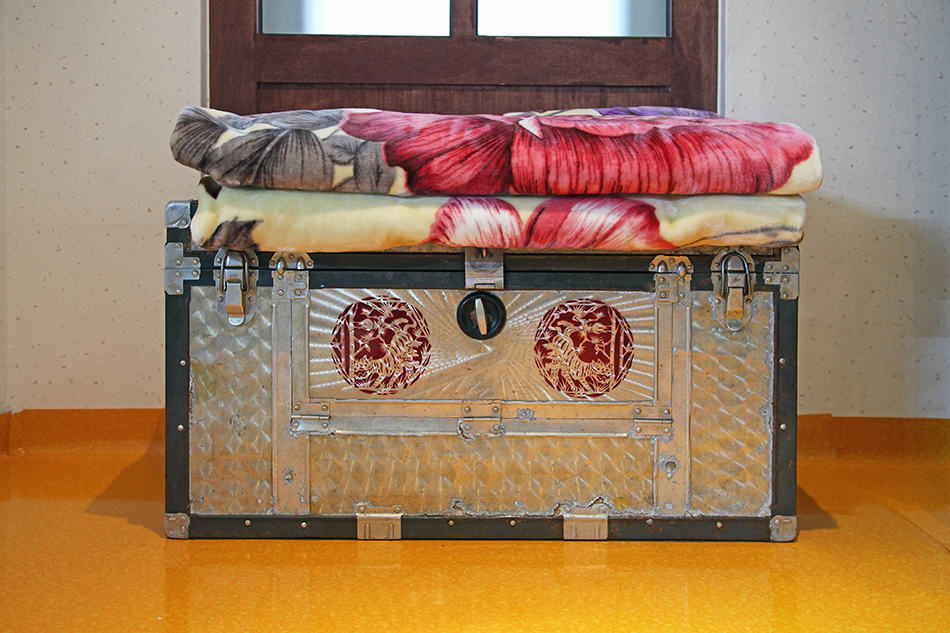 An antique wooden chest or trunk offers tons of storage inside. You can easily store all your folded blankets in a trunk as it provides adequate protection against dust, moisture, and bugs. When choosing a storage chest, look for cedar as this material is the best choice for long-term blanket storage.
To keep your bedding safe from insects, apply a few drops of lavender oil to the fabrics before placing them in the chest.
2. Dual-purpose Table with Built-in Storage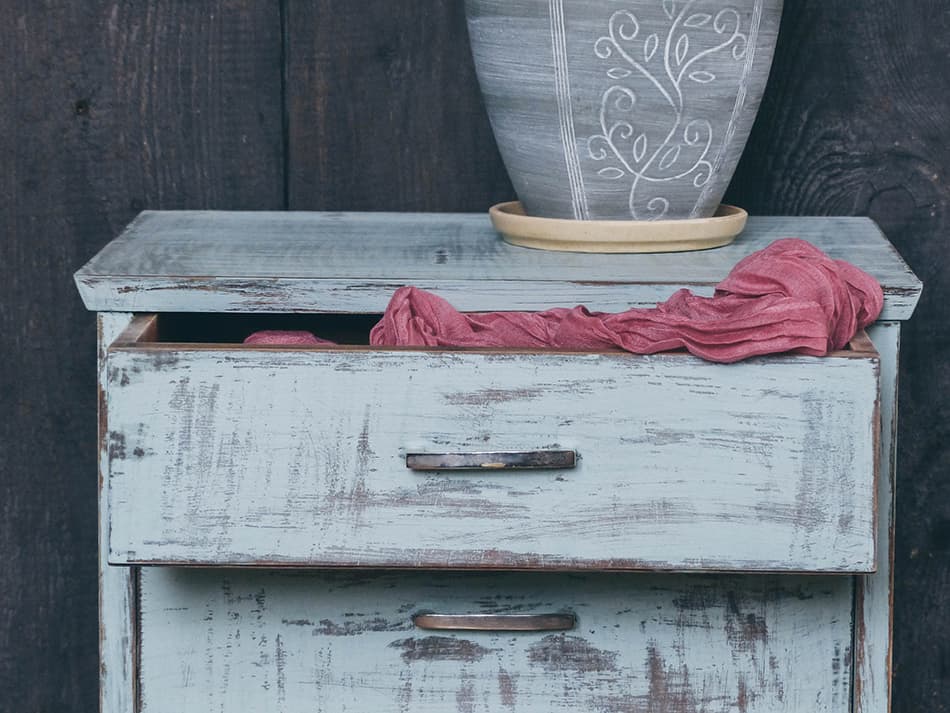 If you own a coffee table with a compartment underneath, why not get double usage out of it by storing your bedding under the table.
A glass-top table with a wooden section at the bottom is a great way of subtly displaying your folded blankets in the living room.
3. Hide Them in Lidded Ottomans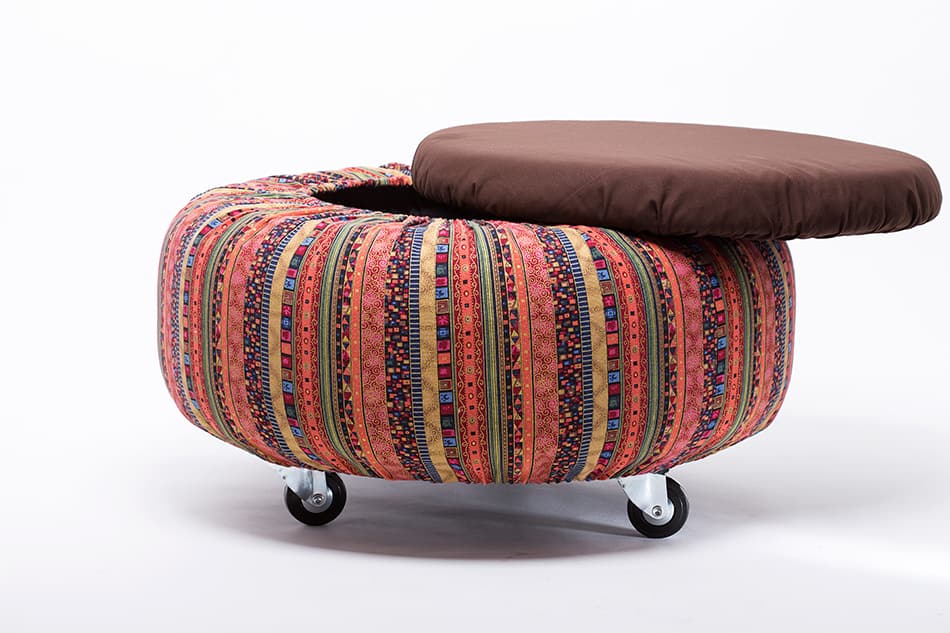 Lidded ottomans are the perfect storage solution for keeping blankets within easy reach. Your bedding will be out of sight and there is no need to worry about folding them neatly.
Ottomans help keep your living room less cluttered, and they are available in different colors and styles.
4. Organize Them in Hanging Cubbies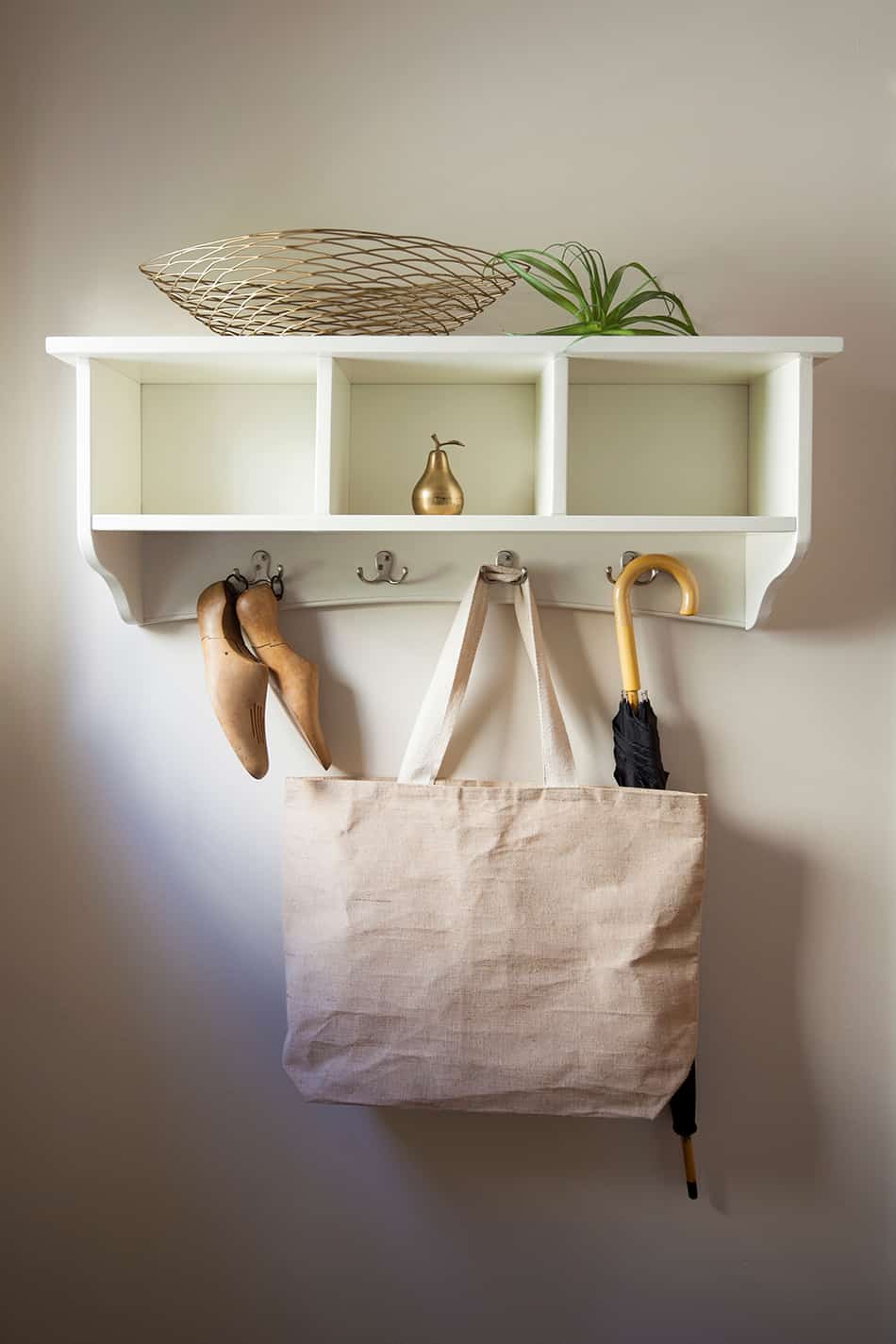 Hanging cubbies in your bedroom's wardrobe makes storing blankets simple. The main advantages of these cubbies are that you can keep your blankets organized and have them within easy reach. T
ip: Only use one cubby for each folded blanket.
5. Take Advantage of Under-bed Storage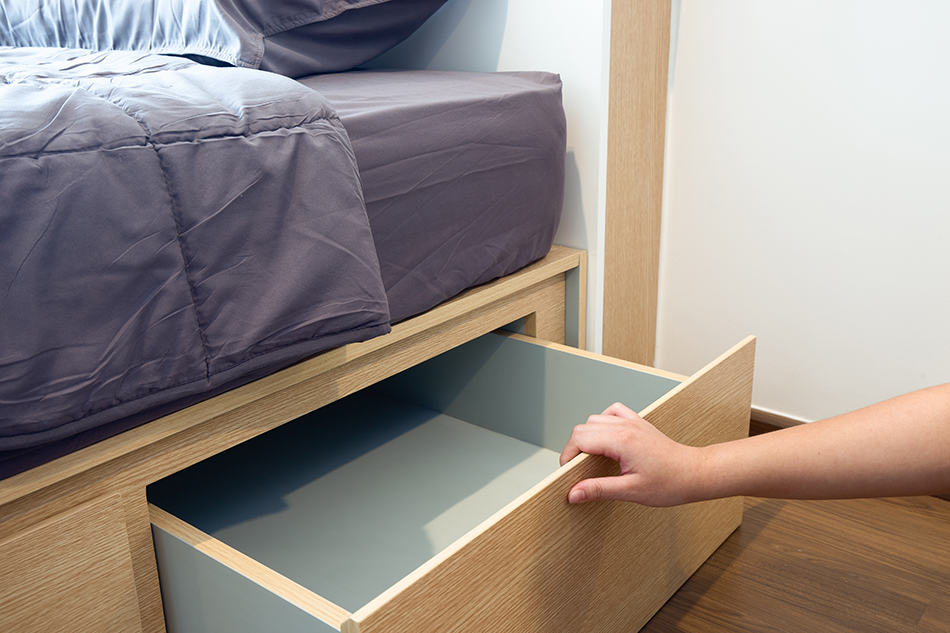 Under-bed storage is an excellent way of storing your blankets. There are different types of beds that offer built-in drawers or a large compartment underneath.
These beds save you a lot of space and provide easy access to your bedding.
6. Roll Them Up in Wire Baskets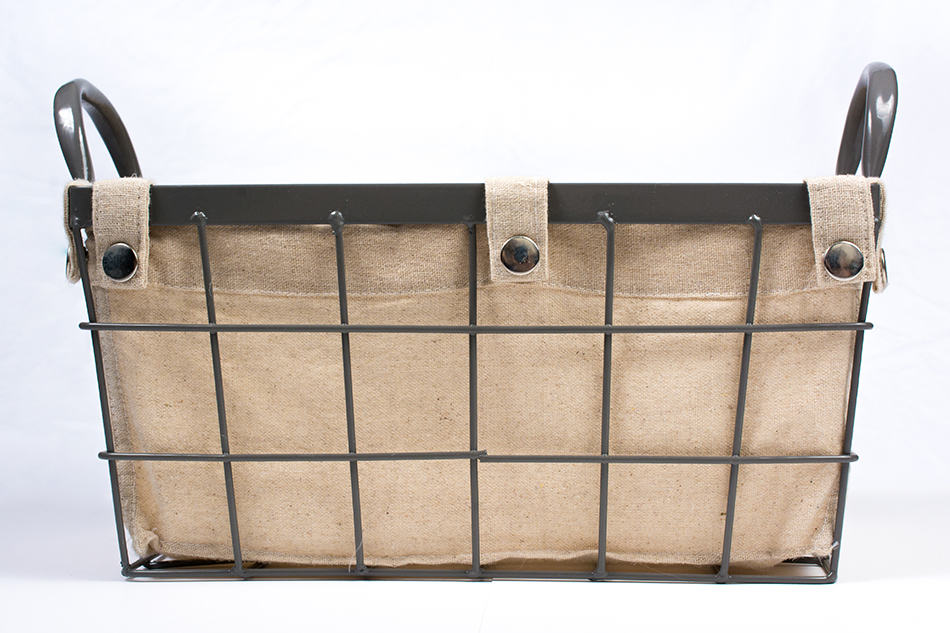 If you lack floor space, consider adding extra storage to the walls of your bedroom or living room. Wire baskets can be attached to the wall and hold folded or rolled-up blankets. These wire baskets will show off your blanket collection and help you stay organized.
Since they are wired, you can easily see which blanket is where. Installing the individual baskets is simple and quick so you can buy as many as you need.
7. Hang Them on Coat Racks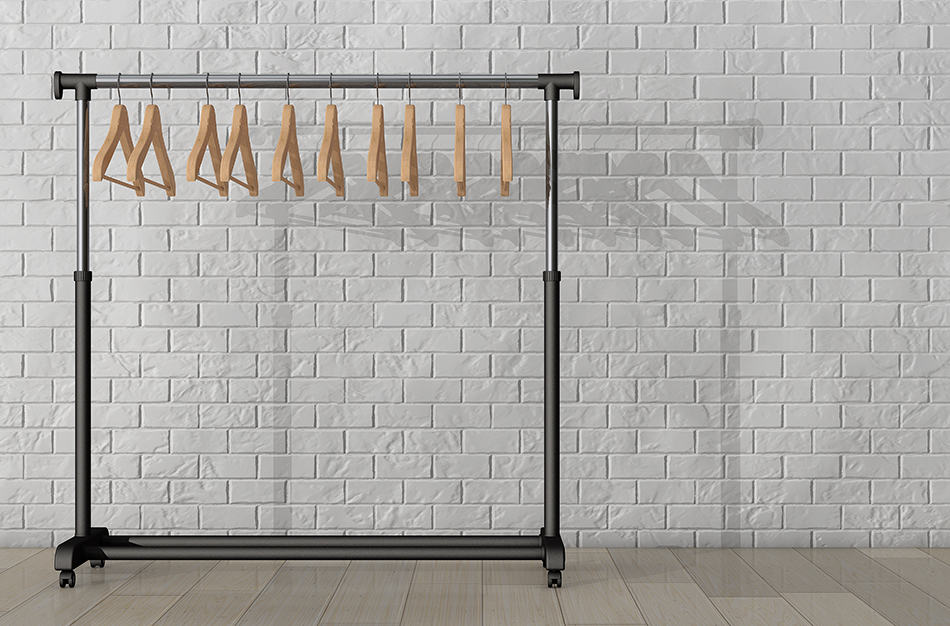 Coat racks with long arms can be used to store blankets. Fold the blanket and drape it over the rack, or hang a blanket from a coat hanger before placing it on the rack.
While this is an unconventional way of storing your bedding, it can be put away in the bedroom's walk-in closet or in an empty corner out of view.
8. Keep Blankets Dust-Free in Vacuum or Cotton Storage Bags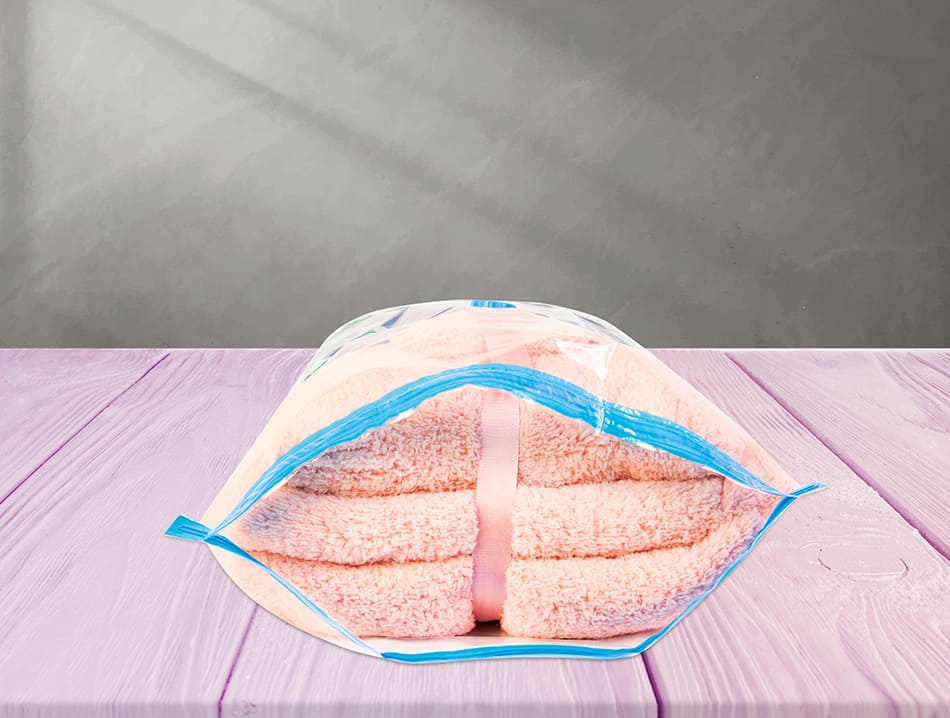 Vacuum storage bags can be found anywhere. Similarly, cotton bags are the other cheap and effective option as they will prevent dust and bugs from settling on your blankets. Cotton is a breathable material and keeps moisture out, thus preventing mold buildup.
Remember to fold the blankets neatly inside the cotton bags before placing them under the bed or in a wire basket. Vacuum bags are ideal for all kinds of bedding, but for more delicate fabrics, it's best to store them in cotton bags instead.
If you decide to opt for vacuum bags, remember to leave some air in them before storing the blankets.
9. Drape Them on the Couch or Bed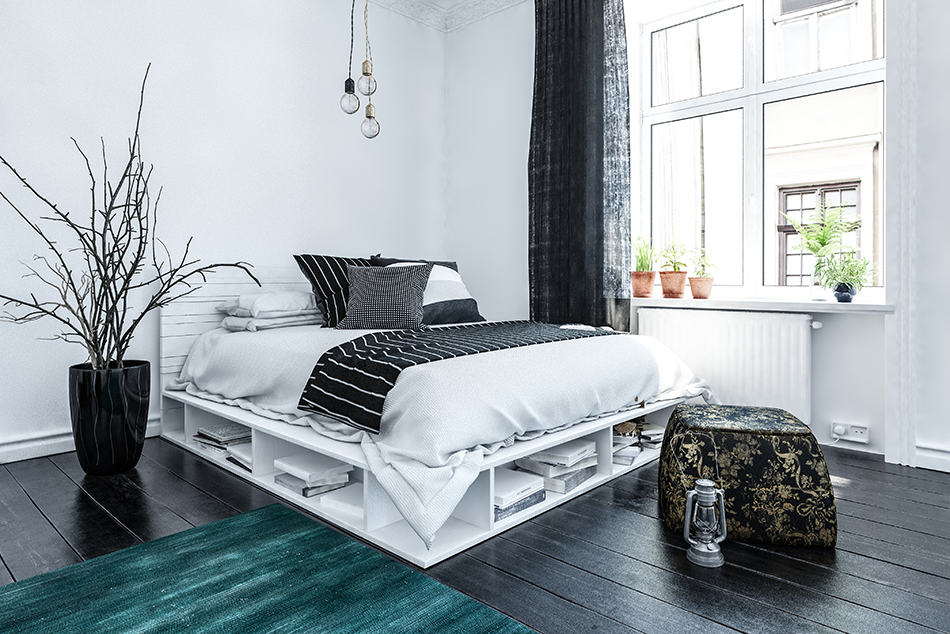 This idea works for one or two blankets, but more than that and it will look cluttered. You can easily fold the blankets and drape them on the back of the sofa or at the end of the bed.
This is by far the most accessible way to store your bedding.
10. Save Space with a Blanket Ladder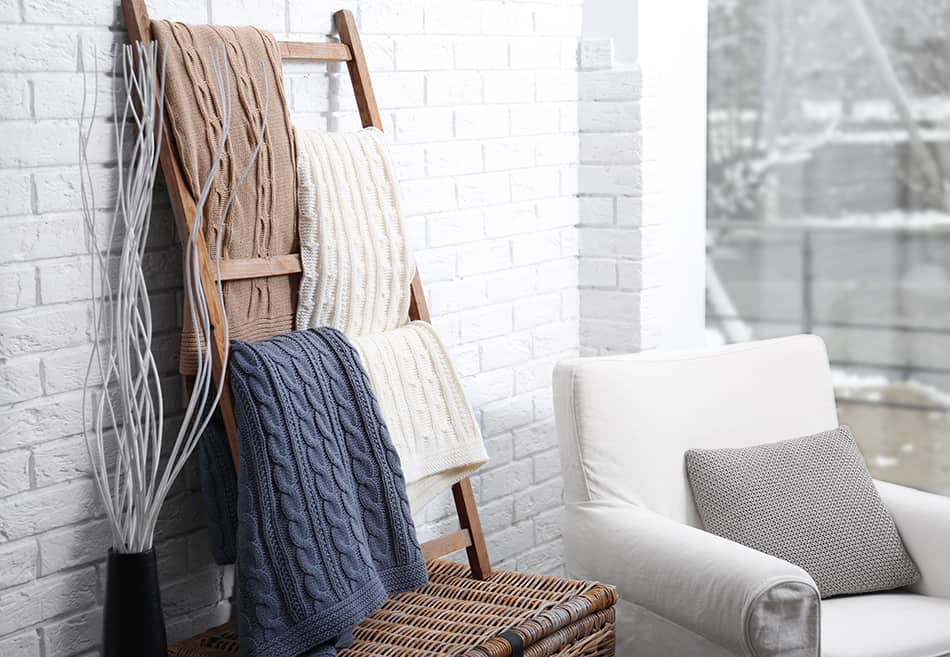 With multiple blankets that take up a lot of space, consider a blanket ladder to hang them on. There are many styles with rungs that allow you to hang a folded blanket over their step.
This idea is especially handy in winter when you need to grab an extra blanket on a cold night without having to rummage through your closet. The blanket ladder is not only a useful storage solution, but it can also act as a decorative piece.
11. Use Woven Baskets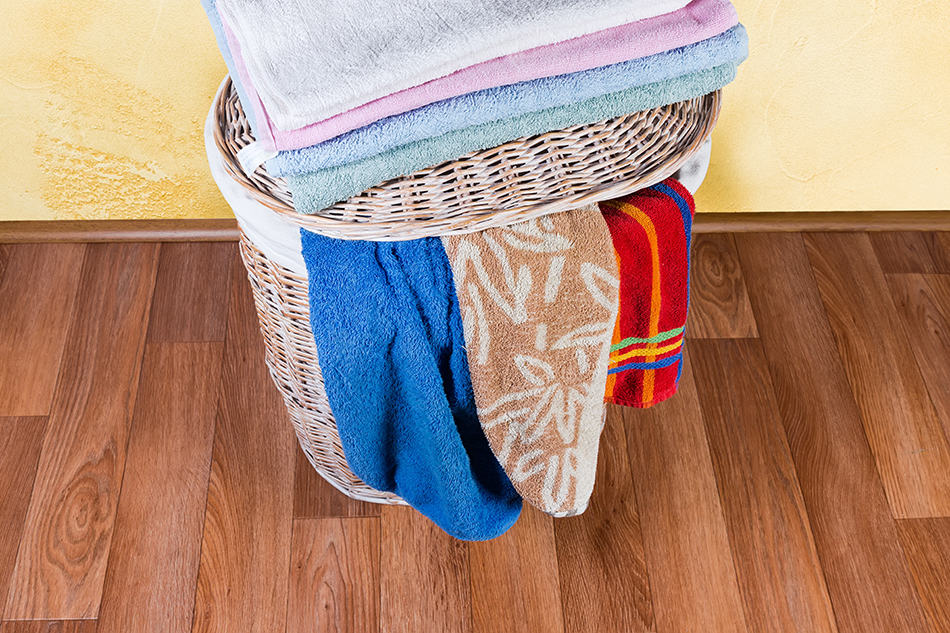 Woven baskets are one of the most casual yet effective storage ideas. Almost every household has a basket in the corner of their rooms. You can just throw your blankets into these baskets without folding them.
Keep them next to the sofa and use the throw blanket whenever you want. Lidded wicker baskets are portable and can easily be taken from one room to another.
12. A Dual Purpose Storage Bench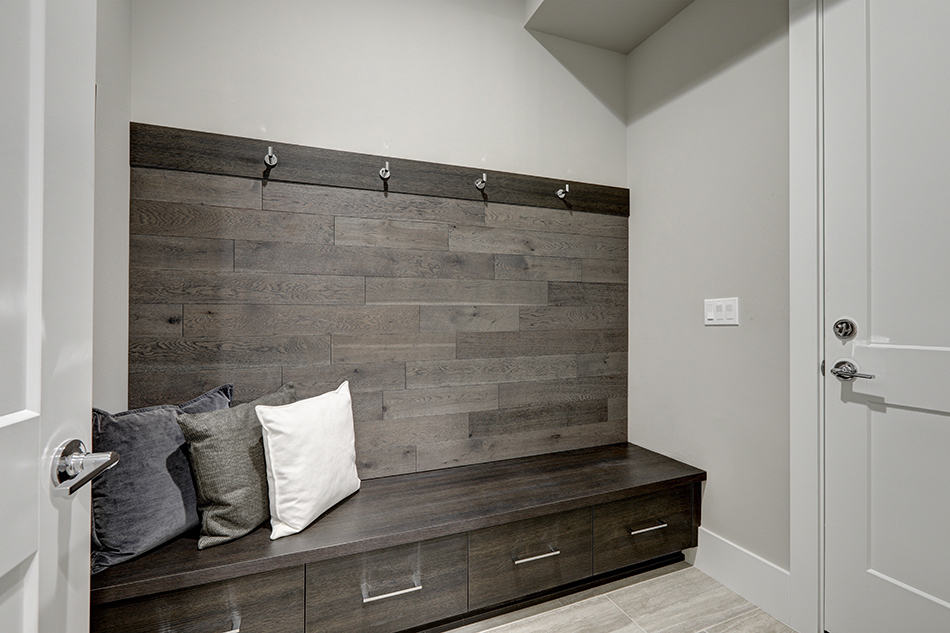 A storage bench that comes with seating will provide you with adequate space to store your extra blankets and other bedding.
You can place the bench in your bedroom or living room, where it's close at hand. This is a great way of storing blankets out of sight but within easy reach.
13. DIY Storage Crates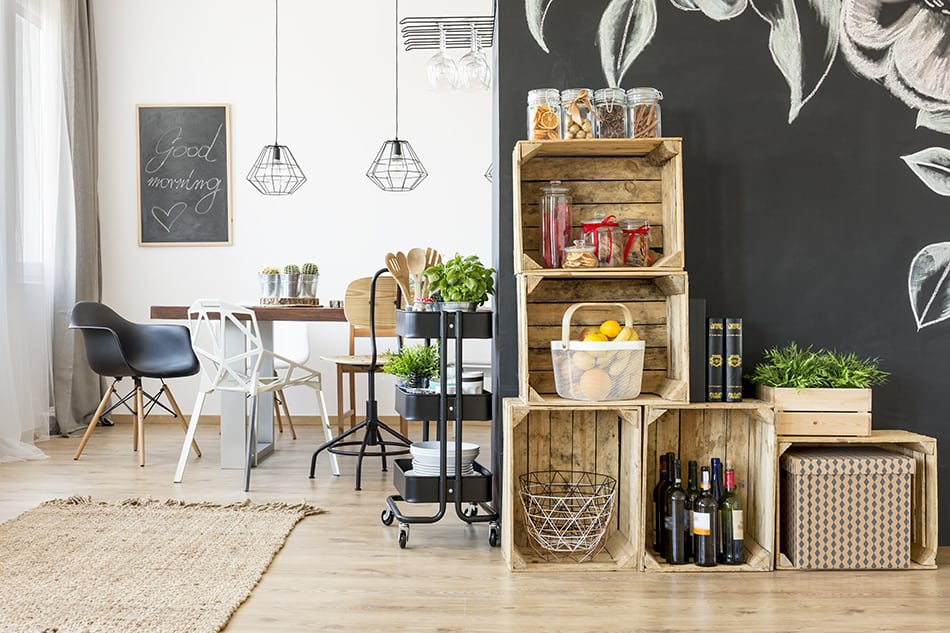 Storage crates have multiple uses, including storage. You can put away your blankets by hiding them inside these crates, regardless of whether they have lids or not.
If you're into DIY, make your own wooden crates and stack them up under the stairs or in the bedroom. Aside from blanket storage, you can also use them as seating.
14. Wooden Storage Boxes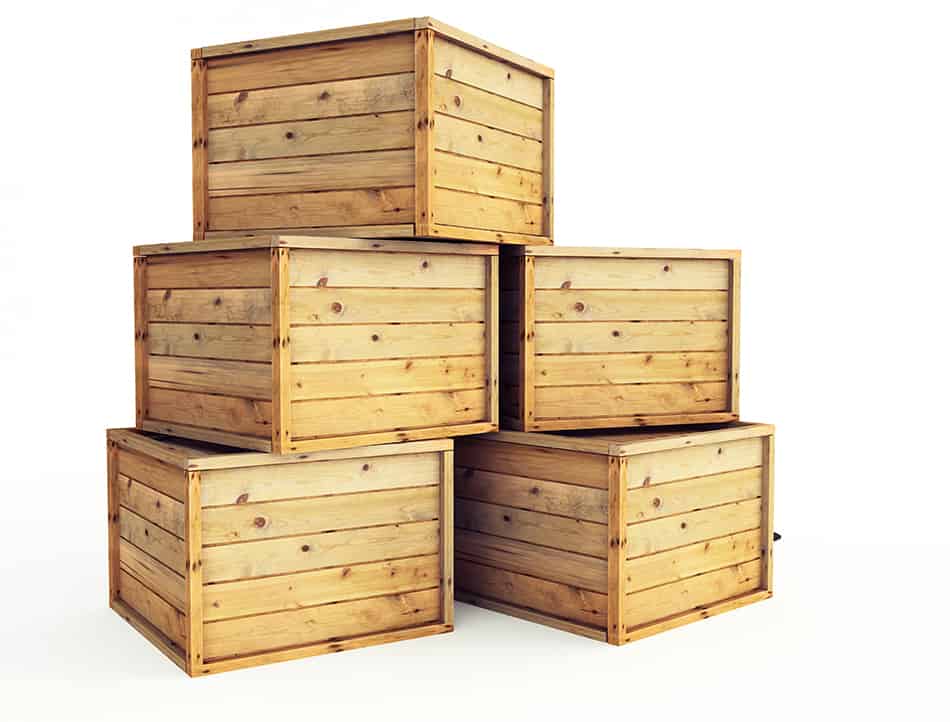 If you aren't a DIY enthusiast, consider buying wooden boxes from your local hardware store. Cedar creates are especially hardy and keep the blankets smelling fresh.
These boxes can easily be stored under the bed or in your bedroom corner. While you may be tempted to opt for plastic boxes, bear in mind that wooden boxes are more aesthetically appealing and durable than their plastic counterparts.
15. Wicker or Iron Firewood Carriers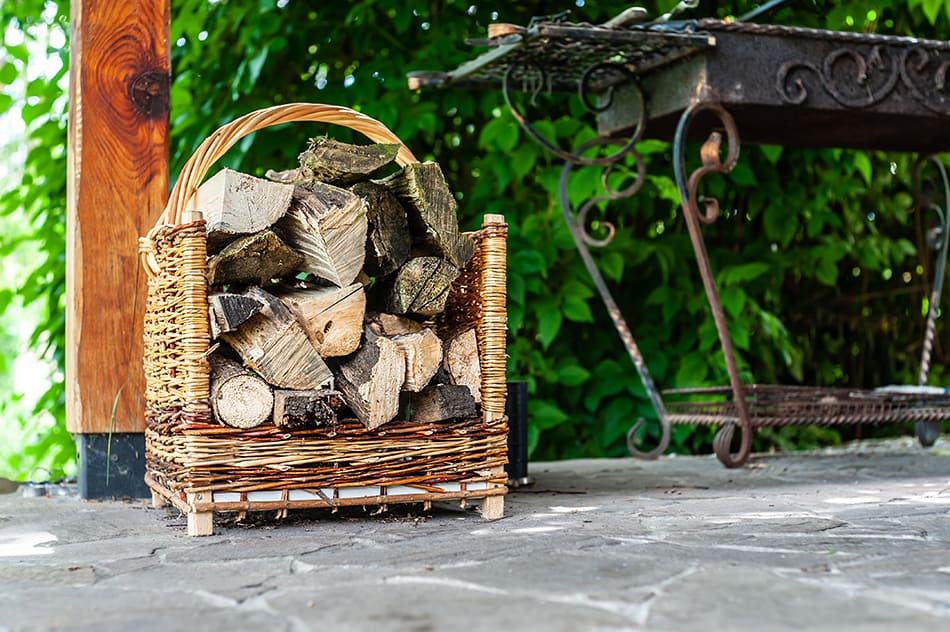 Wicker log carriers are easily found in flea markets or thrift stores for very low prices. They will look especially great in a traditional room as they add to the space's bohemian vibe.
16. Cardboard Boxes for Long-term Storage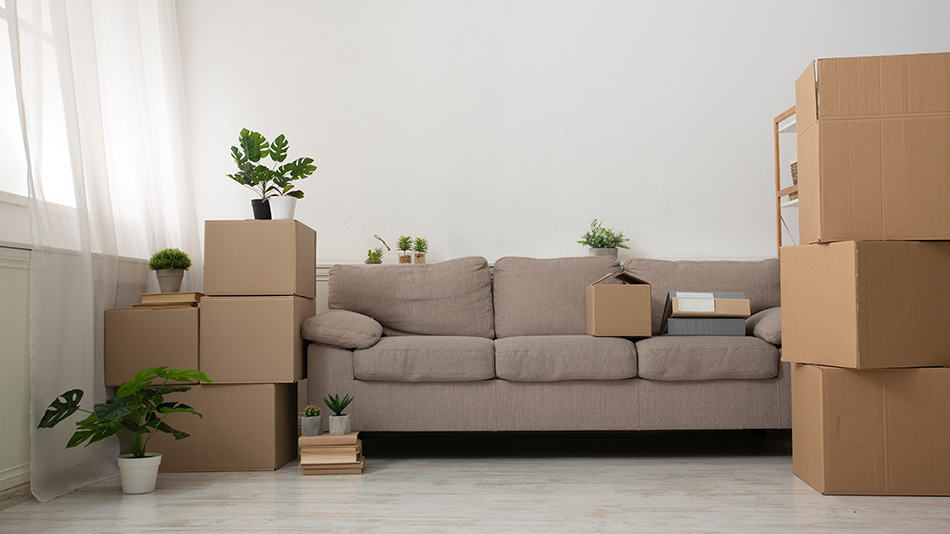 While cardboard boxes may not look attractive, they do make an effective long-term storage solution for blankets. You can add a pop of color to make the boxes more appealing.
This idea works well for those who live in warm climates and only need a blanket occasionally.
17. If All Else Fails, Hang Them on the Wall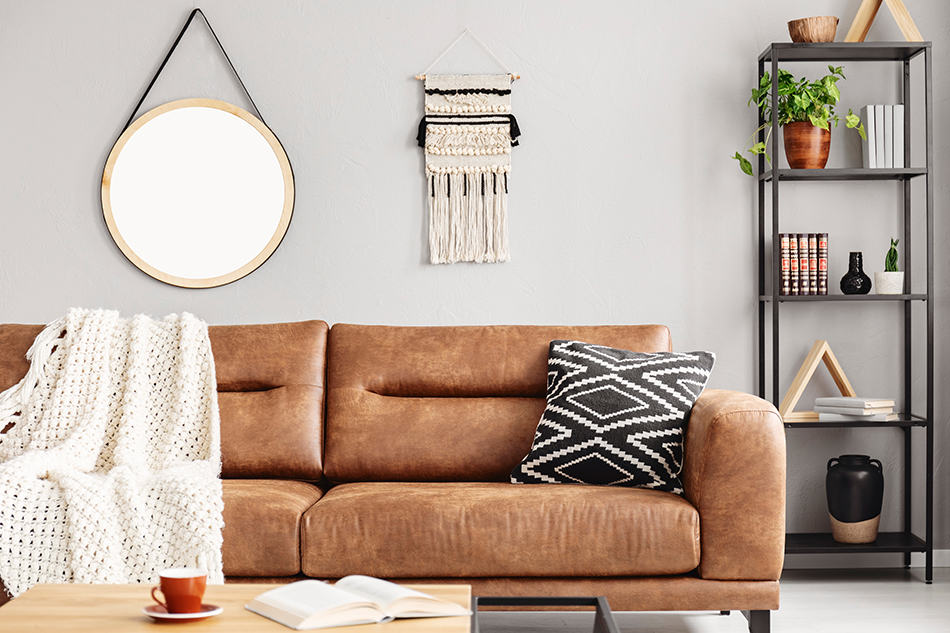 My last suggestion is geared more towards quilted blankets that will not be used often. If you have large empty wall space and don't know what to do with it, consider hanging a couple of blankets as statement pieces.
Good to Know
Whichever storage solution you choose from my list, there are a few pointers you need to know about in order to keep your bedding fresh while in storage:
Avoid moths: moths love cotton. to keep them away from your stored blankets, add a few drops of lavender oil or cedarwood oil to the fabrics.
Use dryer sheets: before storing the blankets, place a few dryer sheets in between the fabrics to prevent moisture and keep them smelling fresh.
Don't forget the odor absorber: another way to keep the fabrics smelling great is to mix a few essential oils with baking soda and store them inside a glass jar with the lid open.
Cotton sheets are a must: to protect your bedding against dust and insects, wrap them in cotton sheets prior to storing. Cotton sheets allow air to pass through the fabric and work especially well for hanging blankets.
Store in a cool and dry place: moisture and humidity are the biggest enemies of bedding. Avoid storing your blankets in a garage, basement, or bathroom as these areas tend to be humid.