The wall space above your sofa is a prime piece of real estate in your living room. This area is often one of the main focal points in a space, so use it wisely to display some of the things you love.
If you are struggling for inspiration, consider these stylish options.
Photo Collage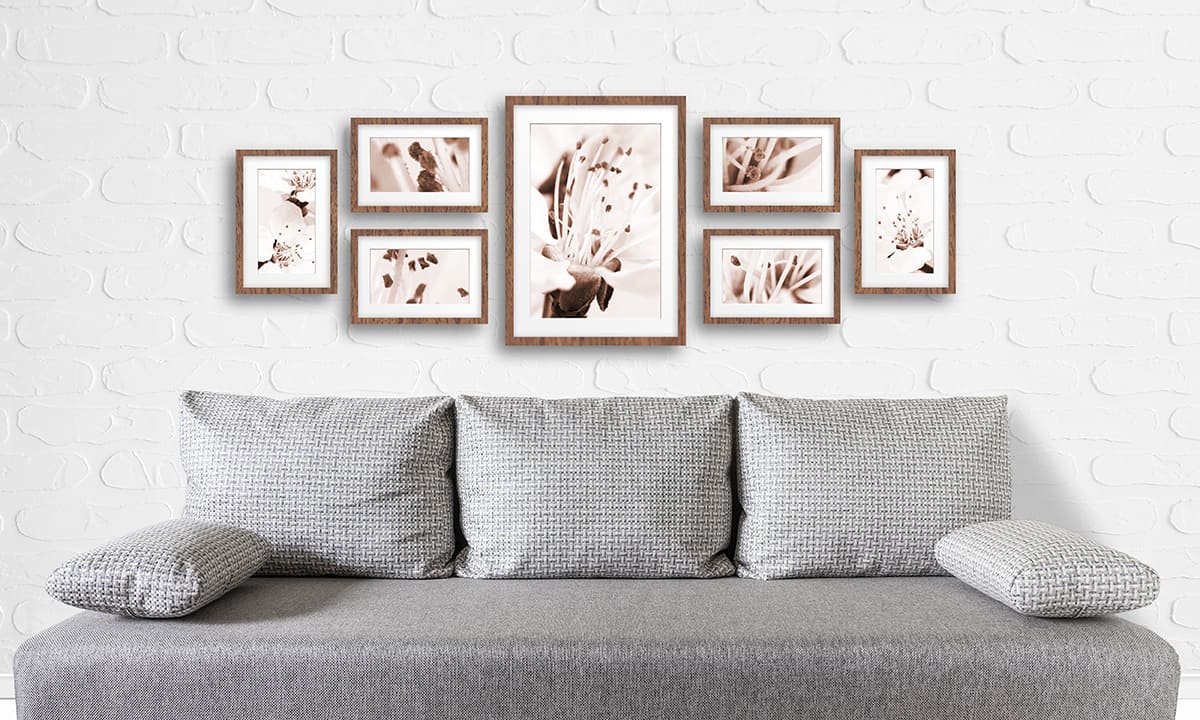 Most of us have drawers full of photos we never display or phones full of digital images we never print. You can create an inexpensive feature on your wall which is customized to your own family, displaying prints from memorable occasions you have all enjoyed together.
One nice way to do this is to get a number of photos printed in various sizes and then have these arranged in a non-uniform way across the wall above the sofa. You could buy a selection of frames that are all the same color to tie the collage together or choose a variety of different types of frames for a quirky, more artistic look.
You could have all of the photos printed in black and white for a classic style or choose a color-enhanced finish for a bolder look. Alternatively, print the photos all in the same size and have them displayed in rows and columns if you prefer a less haphazard look.
Art Gallery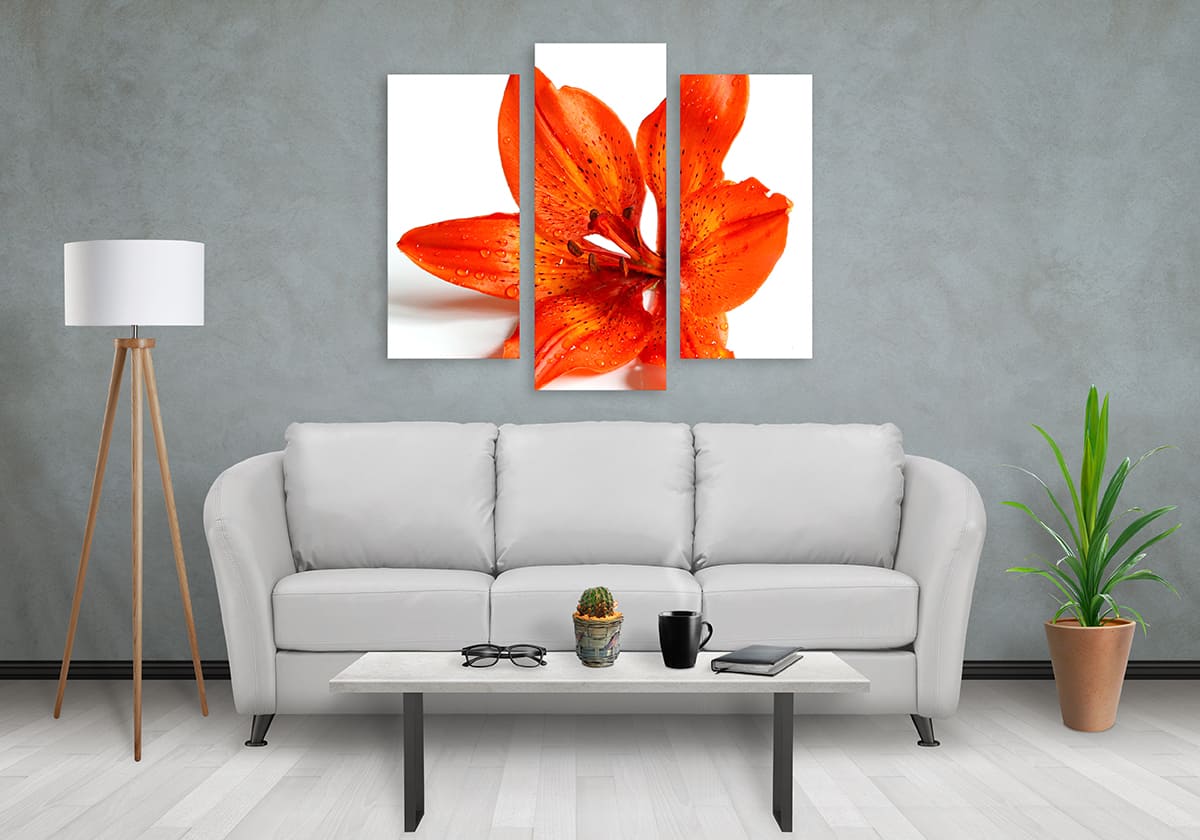 Create your own art gallery in your living room by following the same principles as the photo collage, but use your favorite art prints instead. This could include works by famous artists or projects completed by your own children or family members in frames.
If you are styling your home to sell, then an art gallery collage will be a better choice than a photo collage of friends and family, as this will help potential buyers to see the property as their new home rather than another family's home.
Oversized Frame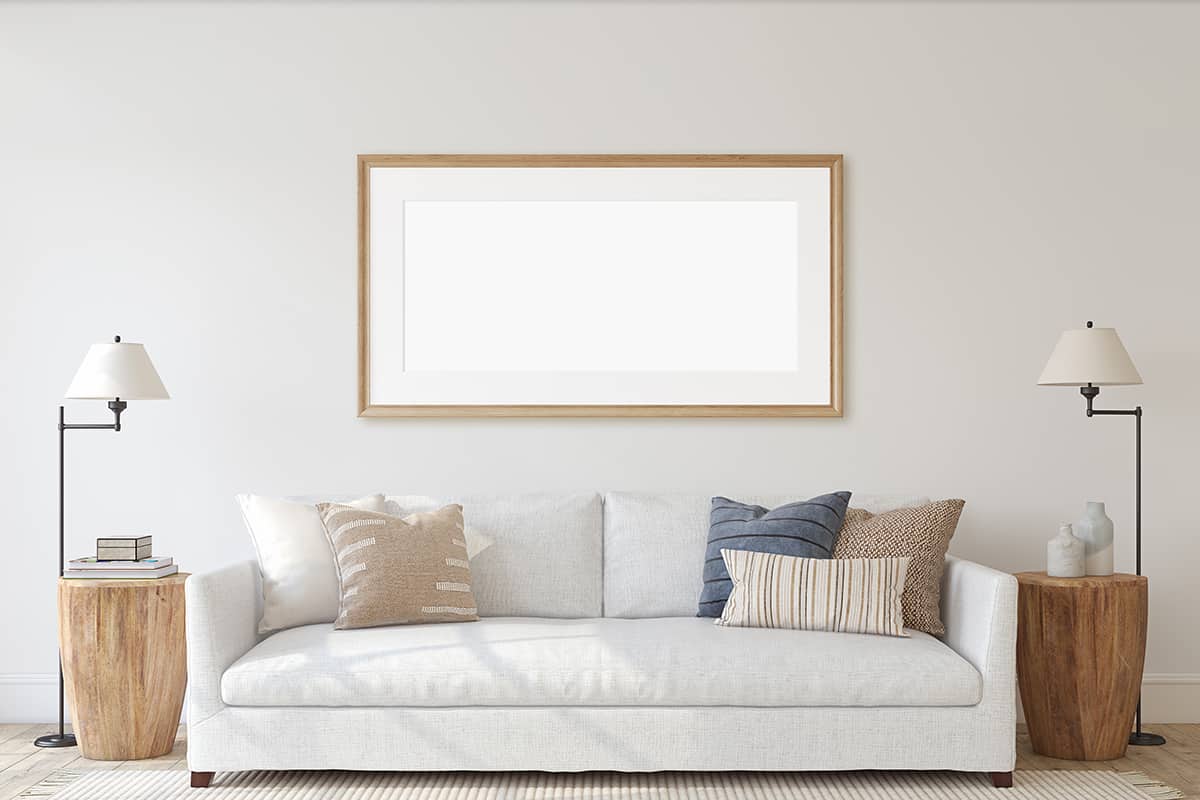 If you have one specific family photo you love or a treasured piece of art, then have it hung on the wall over your sofa in an oversized frame.
To keep things in proportion, your frame should be about two-thirds to three-quarters as wide as the length of the sofa. If the frame is wider than the sofa, then this can make the sofa look dwarfed and throw the whole room out of proportion.
Oversized Mirror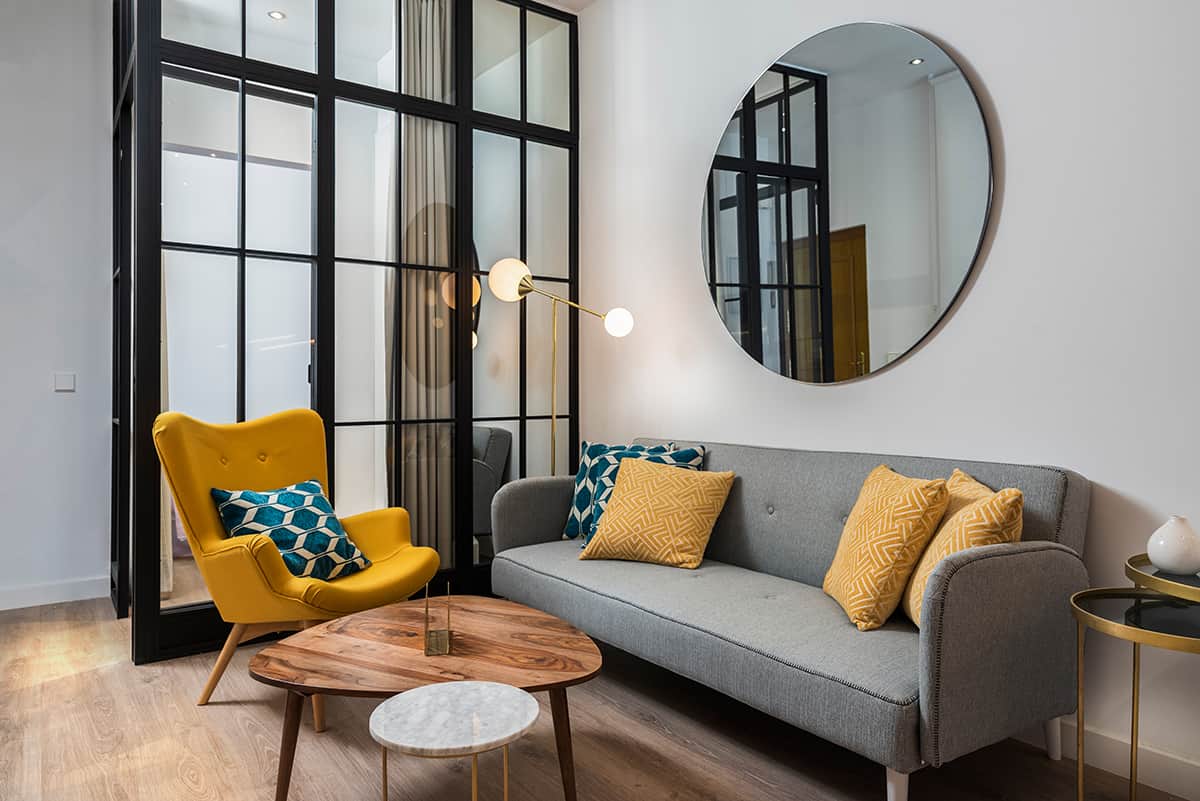 A large mirror hanging over your sofa is an easy and stylish way to fill this space. It can also help to add depth and dimension to a room, especially if the room is small. Choose a mirror frame that is in keeping with the style of the room, ideally in a contrasting color to the sofa.
Picture Ledge
Picture ledges have become hugely popular over the last few years, and they create a really stylish and high-end look while also being super easy. Picture ledges can be picked up really inexpensively from big box stores, and they can be fixed to your wall with just a few screws.
These ledges have a nice minimalist look, but they will work well with any decor style. They create a ledge just a few inches off the wall, where you can lean picture frames in any layout you like.
The picture frames don't need any fixings on the back, and they don't need to be attached to the wall. This means you can swap out your frames for different ones without any hassle. For the most stylish look, select a range of frames in different sizes, and position them so that the edges slightly overlap each other.
Shelving Unit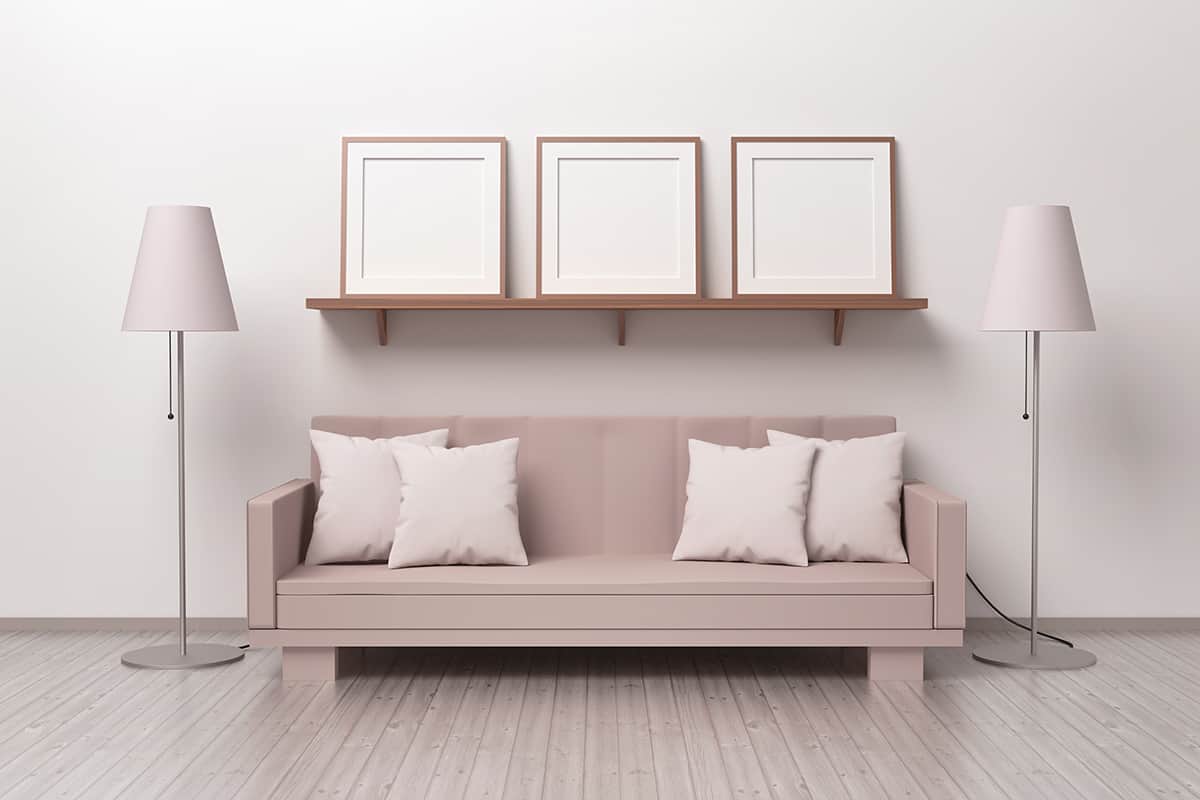 If you need extra storage space in your living room, then solve this issue while also creating a feature on the empty wall space above your sofa.
A shelving unit can be fitted to the wall, and you can use it to display treasured items or use fabric boxes to keep personal items out of sight. Choose a shelving unit that fits with your style, such as a glass shelving unit for a classic decor or a repurposed pallet shelving unit for a rustic interior.
Plant Shelf
Houseplants are a strong trend in interior design right now, and they also have lots of health benefits, such as improved air quality. If you have good natural lighting in your living room, then have a sturdy shelf fitted in the space above your sofa and fill it with houseplants.
A good mix of plants that have different growth patterns is key for creating a really stylish look. For example, try to incorporate some hanging plants which can drape down over the edge of the shelf, as well as some more structural upright plants such as a snake plant.
If the wall above your sofa isn't well-positioned to receive a good amount of natural light, you could opt for plants that thrive in low light levels or choose faux plants for a no-maintenance option.
Chalk Board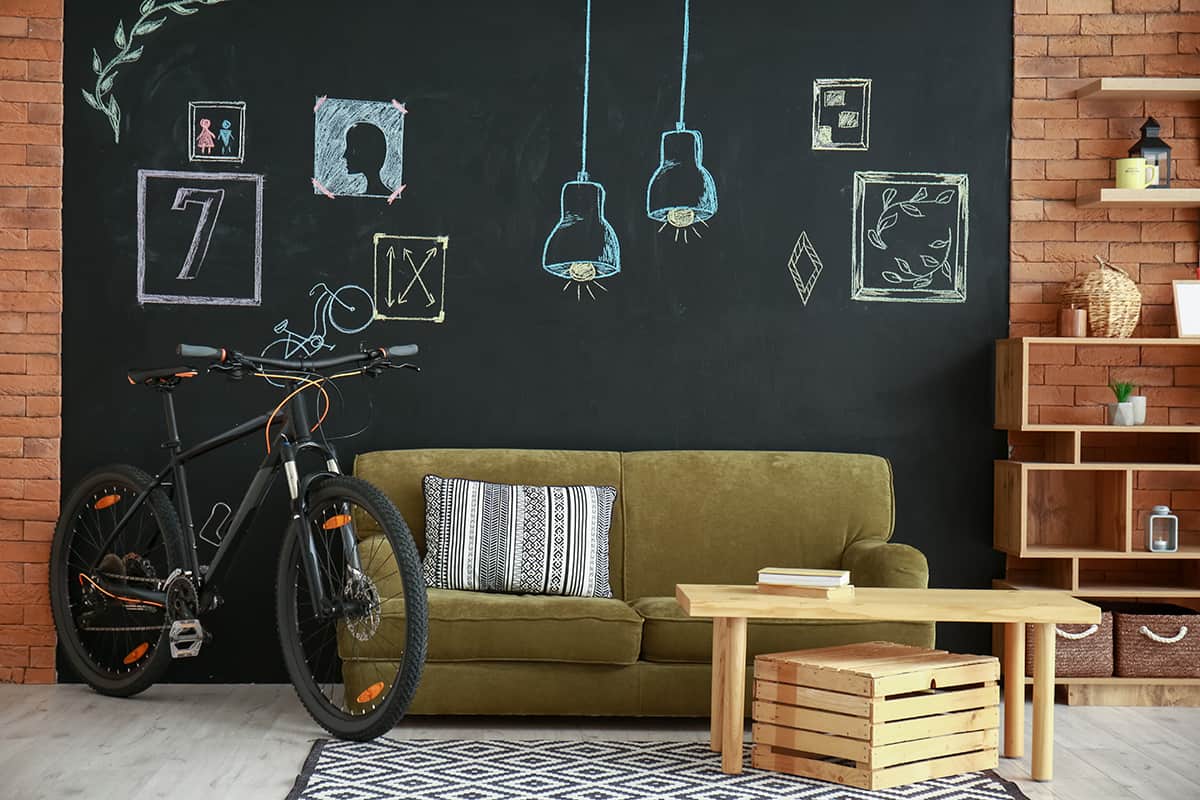 A chalkboard can be a fun way to fill the space above your sofa. Frame a chalkboard to give it a more intentional look, and then use it to communicate with family members by leaving messages or use it as a place to write notes and reminders.
You could also use this to write out household rules or a witty one-liner to make guests smile. If you don't want to hang a chalkboard, you can achieve the same effect by creating a rectangle shape on your wall using decorator's tape and then paint the inside of the space with chalkboard paint.
Notice Board
The wall above your sofa is often quite a large and empty space, so it could be the perfect spot to fit a large family notice board. Here, you could display a schedule, so you know where you and other family members need to be on certain days of the week, as well as reminders and other helpful notes.
Bar Shelf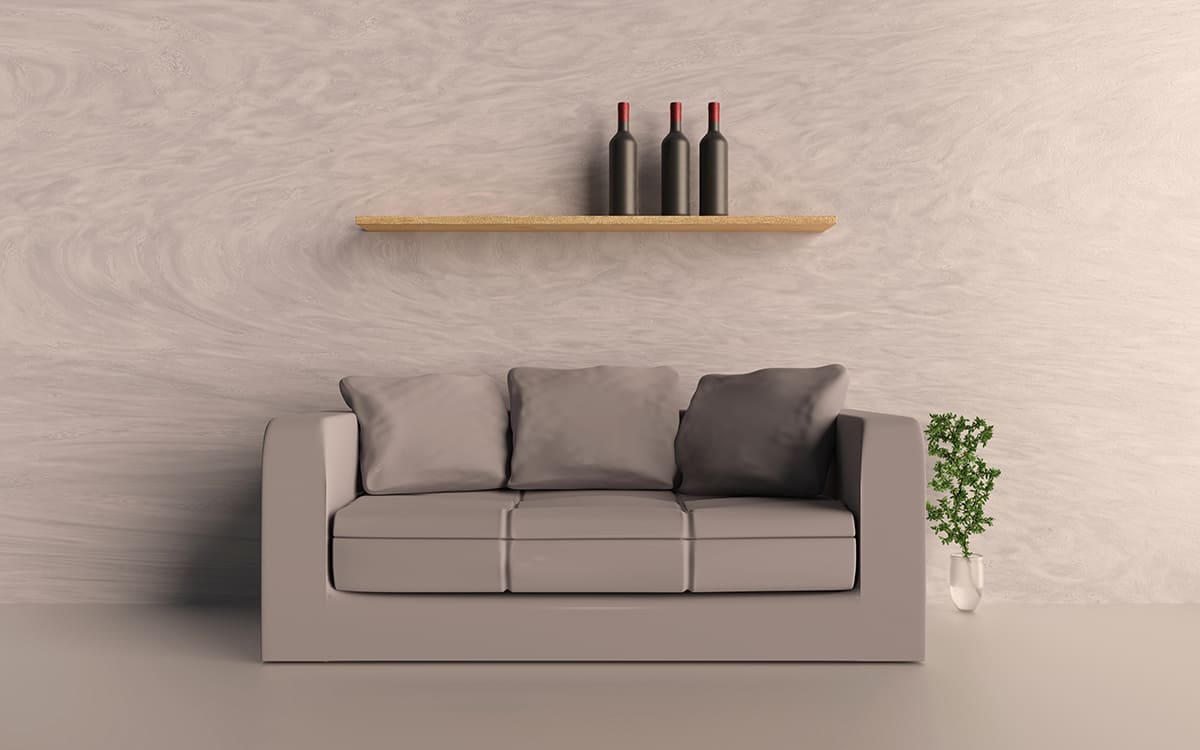 If you like to entertain, then a bar shelf could be a nice addition to the wall above your sofa. For this, you will need a strong shelf or shelf unit fixed to the wall, and on this, you can display your favorite bottles of liquor, along with wine glasses or whiskey glasses.
This makes for a fun feature, and it also means that you have the materials to hand to make a drink without having to head to the kitchen.
Plate Display
If you collect plates or have a collection of plates that have been passed down to you as a family heirloom, then you can make a feature on your wall out of these plates rather than letting them gather dust in the attic.
You can purchase special plate clips, which are specifically designed to be fixed to the wall and display plates safely. These are inexpensive and easy to use, allowing you to create an interesting feature with your plates.
Large Clock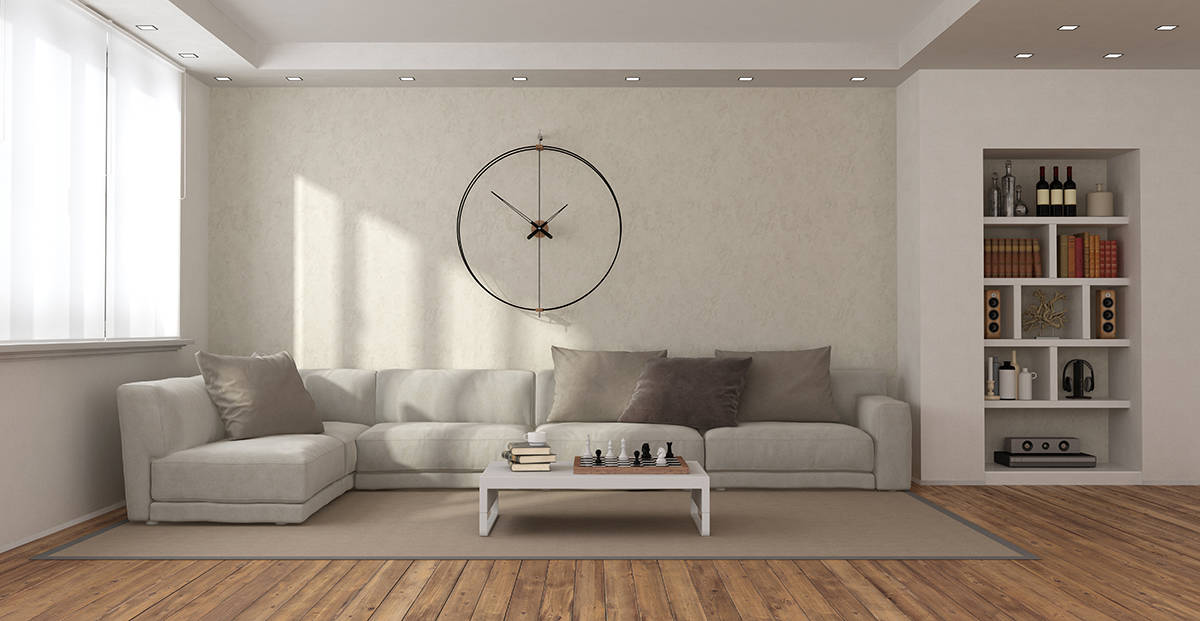 If you have a vacant piece of wall space above your sofa, then consider an oversized clock to fill the area. Large clocks create a really stylish feature, and they are obviously also functional in that they let you keep an eye on the time.
There are such a huge variety of wall clocks available to choose from, allowing you to find one which suits your personal taste and matches your interior style.
Tapestry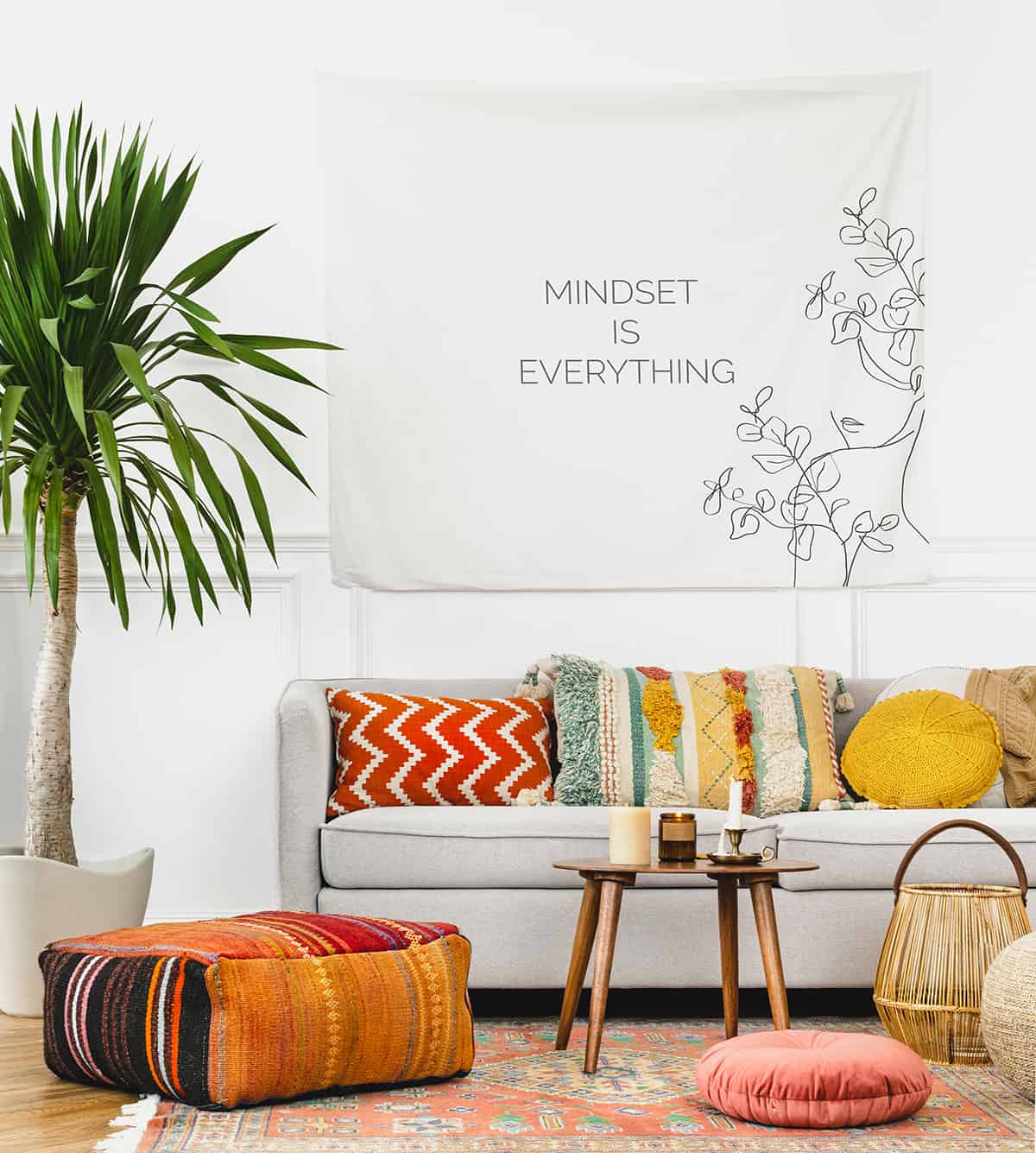 Hanging a tapestry from a wall is a nice way to add a soft and warm feeling to a space. If you are a keen crafter, you may want to make your own tapestry or have one specially made to reflect your own family story.
Some people make patchwork quilts out of old baby clothes or clothing belonging to relatives who have passed away, which can also be hung on the wall to be enjoyed by everyone. This is a really nice way to hang onto sentimental items and incorporate them into your day-to-day life.
Lighting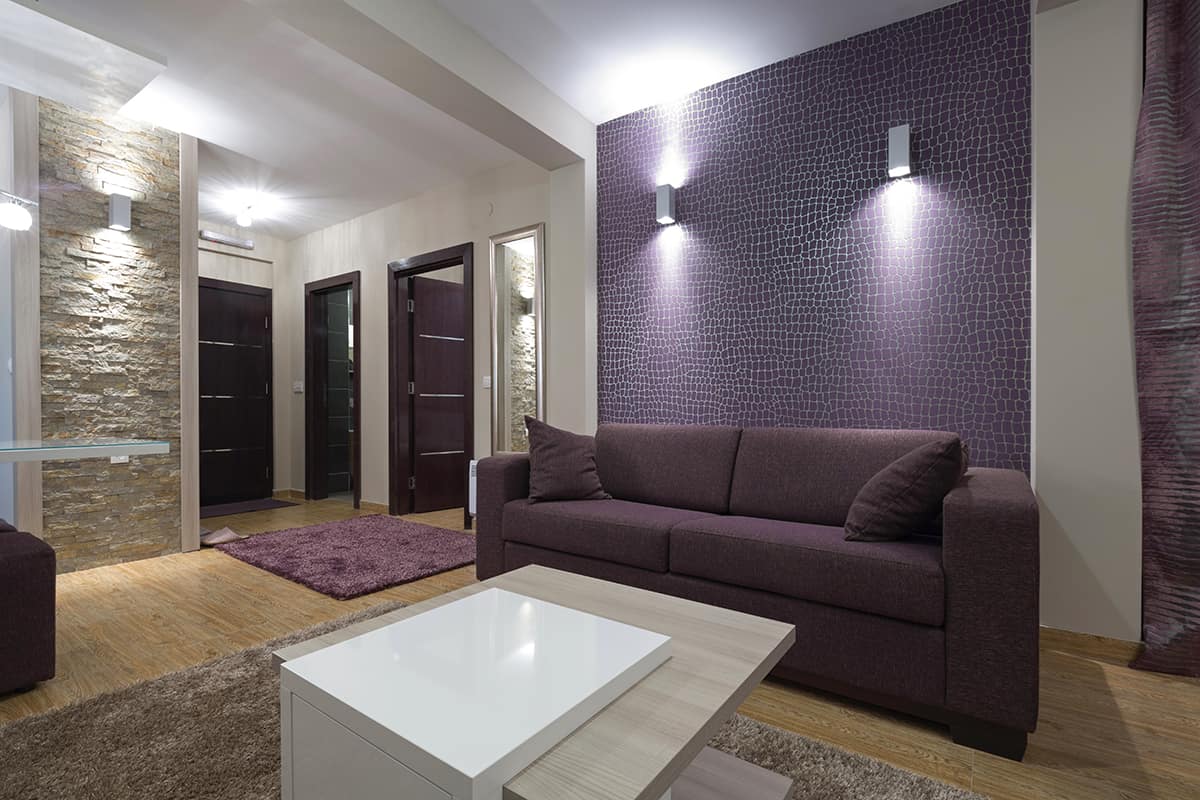 If you want to bring the wall behind your sofa to life, then consider a variety of lighting options to illuminate the space. Neon lights in the shape of words can be a fun choice, and these can be battery operated or plugged into a mains power source.
Alternatively, look for a wall light that will help to create the atmosphere you want to achieve in your living room. A steampunk style fitting can help to create an industrial look or opt for frosted glass lighting for a more subtle and classic style.
If you don't want to go to the effort of having wiring installed in your walls, you could position a floor lamp behind your sofa so that the shade and the upper part of the stand can be seen.
When the floor lamp is switched on, it will create a soft glow on the wall behind the sofa, which can make for an intimate atmosphere, as well as adding a light perfect for reading on the sofa.