When you prioritize class and glamor for your new home or your renovations, French doors should be at the forefront of your plans. These doors are refined, grandiose, and they speak loudly without being overbearing.
The french door design dates back to the 16th century during the Renaissance period in France. France has a rich architectural design history, and these doors are some of many European designs that have stolen the hearts of homeowners the world over.
French doors are often used as exterior doors, separating the interior of the house from the patio or backyard. They are also used on the inside as great dividers for houses with open floor concepts.
They are used to divide rooms like a living room and dining room, or dining room and kitchen. These doors have multiple window panes from the top to the bottom of the door that allows in a lot of natural light into the house and often has curtains that are drawn during the night for privacy.
Factors that Influence the Price of French Doors
If you're looking to purchase these doors, this article will guide you on the average prices in the market. The pricing of these doors will be determined by several factors, including location, materials, and size of the door.
Location
French doors cost a different price in different areas based on the labor rates or cost of production in those particular areas. French doors will not cost the same in the UK as they do in the USA or South Africa.
Materials
Price is determined depending on access to raw materials like wood, aluminum, fiberglass, and vinyl.
Since wood is sturdy and alluring, buying French doors made of wood versus PVC or aluminum will be much more pricey. All these materials have their pros and cons, and choosing the appropriate door material will also factor in your price.
Size of the Door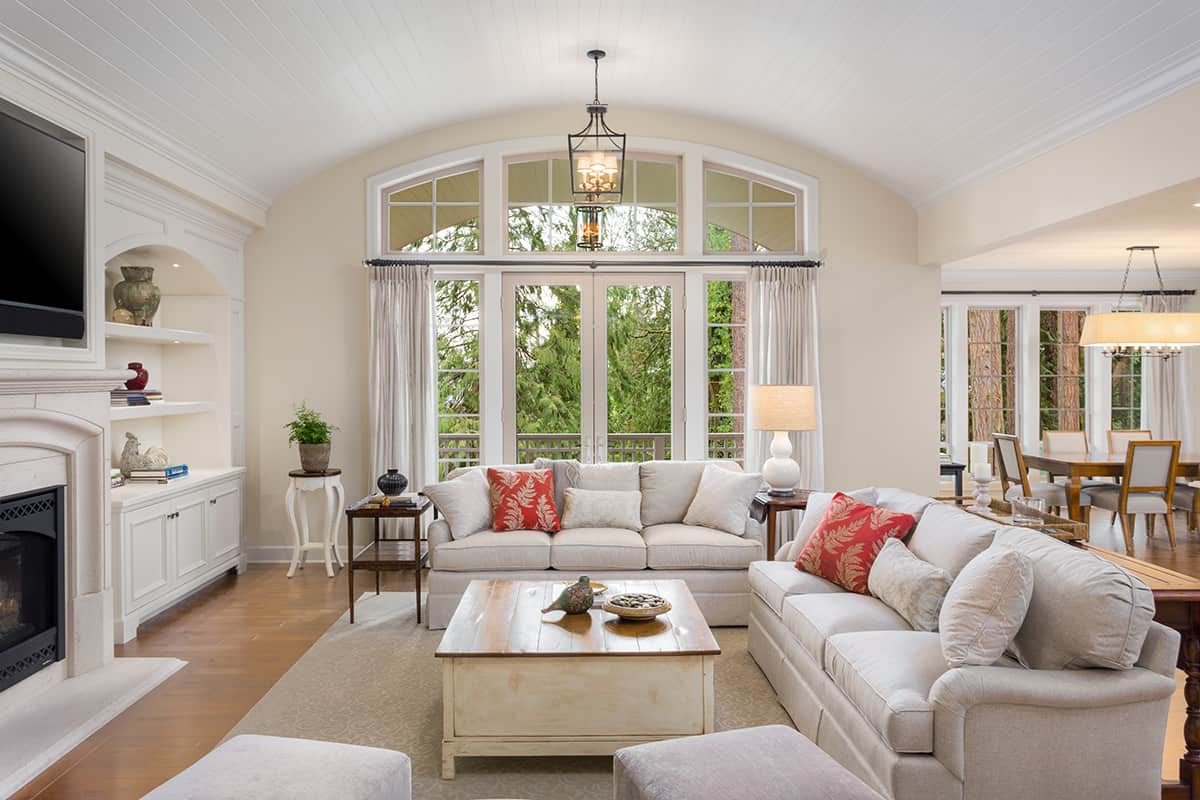 This is a no-brainer. The bigger the door, the more material is used to manufacture the door. Similarly, the number of panes of glass will factor in price, as some French doors will have more glass panes than others, thus costing a lot more.
Fitting Doors
Also important to note is that in the pricing of French doors comes installation. Unless you are a seasoned DIY pro, you'll most likely need to hire a contractor to fix these doors. This is the reason why the pricing is specified with the price of supply only or the price of fitted doors. Therefore, you could buy the doors from the furniture store and have your contractor fix them or pay the full package at the store that will include the labor to fix them.
Price
The prices of French doors mentioned here are generated from general price ranges highlighted by furniture outlets or stores and not actual figures. However, the factors above highly influence this price. The average prices of doors in the UK can go as low as £300 to £2000 plus, and $350 to $2000 plus in the USA.
Types of French doors
Let us dive into the types of French doors in the market to allow you to gauge the kind that would be best suited for your home;
Swing-In/ Swing-Out French Doors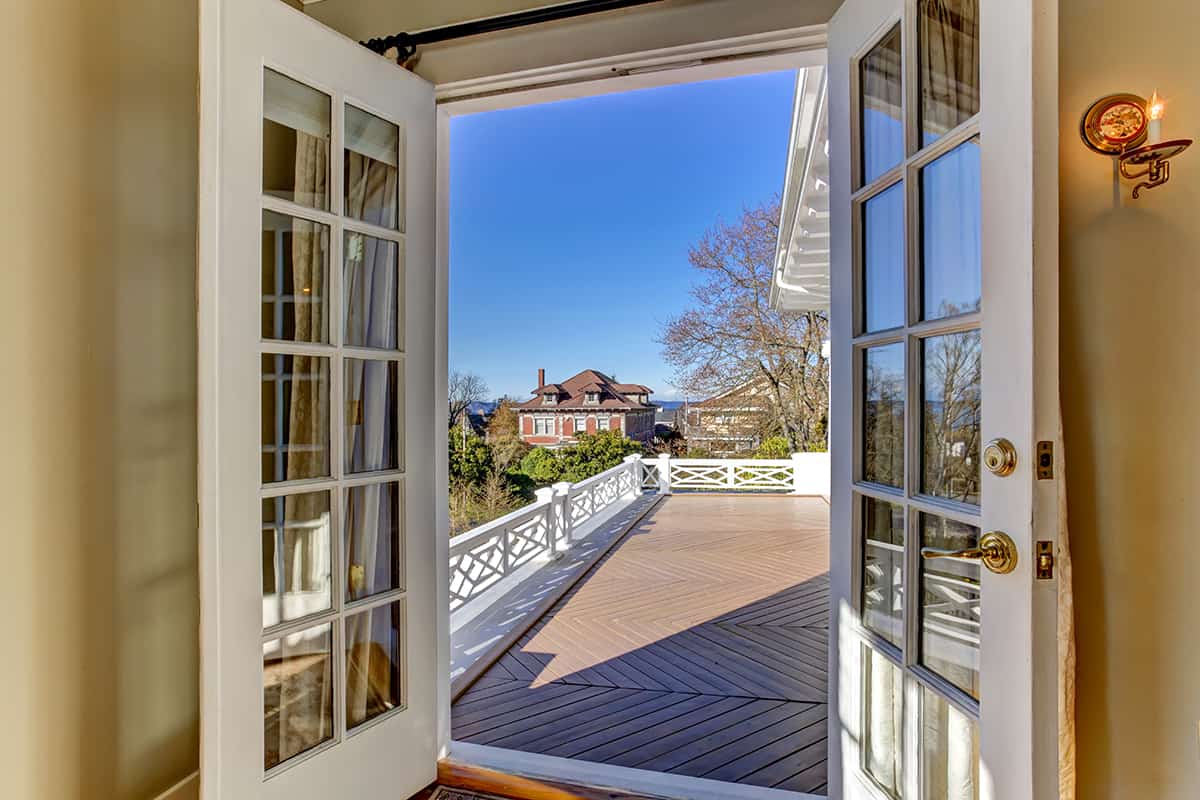 These can either be single or double doors and are attached using hinges. The double doors are significantly pricier than the two, and the mechanism of swinging either side makes it imperative to check for clearance before purchase and installation of these Frenh doors. With the single doors, some of them will have sidelights that aren't movable and give the allure of the double door. So if space or price is not on your side, this sidelight trick will come in handy.
Sliding Doors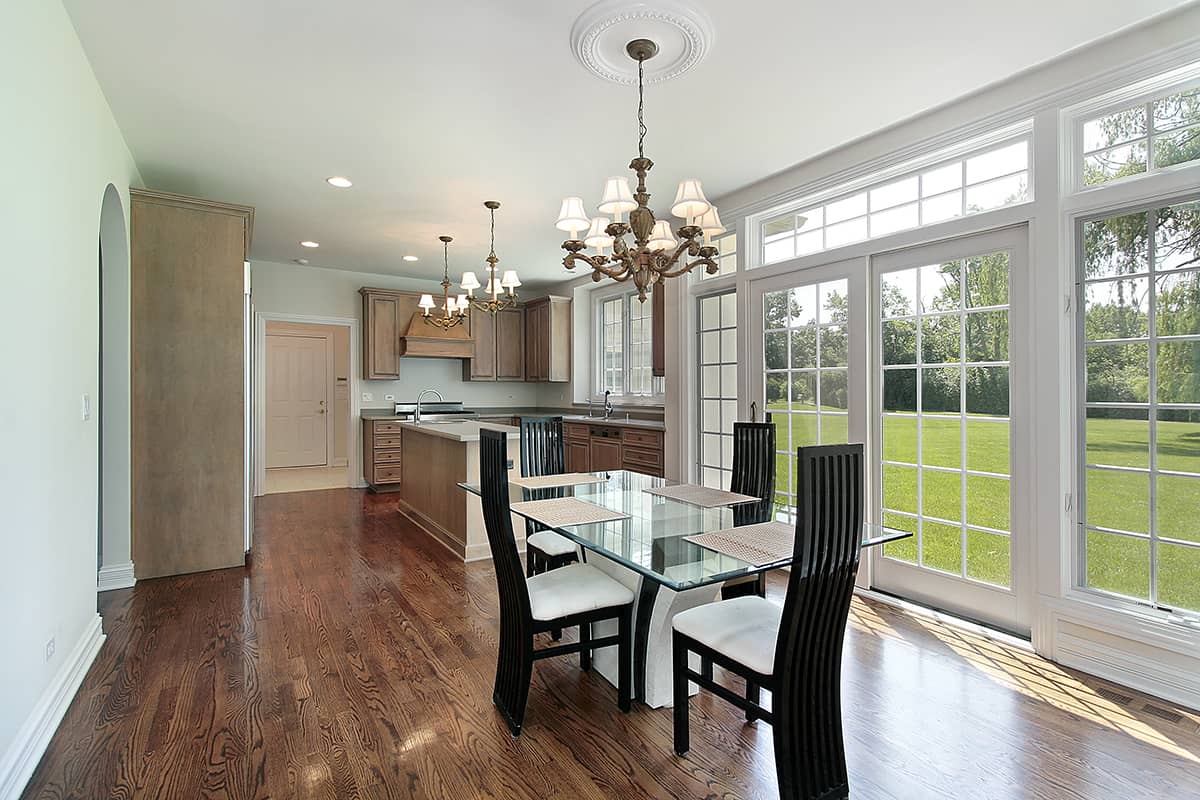 These have the sliding technique and will most likely be found at the patio as exterior doors. Exterior doors are made more sturdy than the interior ones to amp up the safety of the home. The doors are attached to tracks that enable this sliding effect.
Pocket French Doors
If you're going for an outstanding door design, these doors are the best option. They are designed to fit into an interior pocket of the wall when opened. These are rare on the market and have a sliding mechanism, and are often installed only inside the house.
Bifold French Doors
These doors are also unique as they use both the hinge and track method when opening and closing. They have about 2-3 doors on either side, attached using hinges, and they are folded onto one another and pushed aside to open up the door. This door design is common in closet spaces but is also used for some french doors, especially if you have a huge house.
Benefits of French Doors
French doors are adored in plenty of households because of their great charm and allure. They are great at flooding ample natural light and fresh air throughout the house during the day, and their visual appeal and trending attribute further increases the value of the home during purchase.
Disadvantages of French Doors
French doors have a few downsides as well. For instance, due to their all-glass design, it's easy for burglars to break in and steal your property. However, with secure locks at the top, middle and bottom, the security can be amplified, and in addition, a good alarm system. This door, especially the traditional swing-in and swing-out type, takes up a lot of floor space; therefore, if you're in a small house, then you should consider the sliding doors over any other kind. These doors offer little-to-no privacy, but with an added purchase of curtains, this downside is rectified.
With this short but comprehensive guide on French doors, you can confidently start to plan your installation or renovation with these pointers in mind. Many of the doors nowadays come pre-hung with wooden frames; therefore, if you're quite handy, these will be easy to install, but if you're not, hire a contractor to avoid damaging the doors that could lead to more costs in fixing.