If you're taller than the average height, you probably have plenty of experience of struggling to get comfortable on standard-sized furniture. Your average furniture is intended for average-sized people, which can prove difficult for taller bodies to fit onto.
If you're tired of sitting with your legs at awkward angles or having your knees hit the table in front of you, you should consider kitting out your home with furniture for tall people. This guide covers the best types of furniture for tall people broken down into categories of rooms within the home.
Living Room
The living room is typically where people relax with a book, snuggle up on the sofa to watch TV, have casual get-togethers with friends and family, or take an impromptu afternoon nap.
If you're a tall person on average-sized furniture, then getting comfortable enough to properly relax is unlikely. Here we look at the best types of living room furniture to suit taller users and tips for buying furniture which will help taller members of the family feel more catered for.
Sofas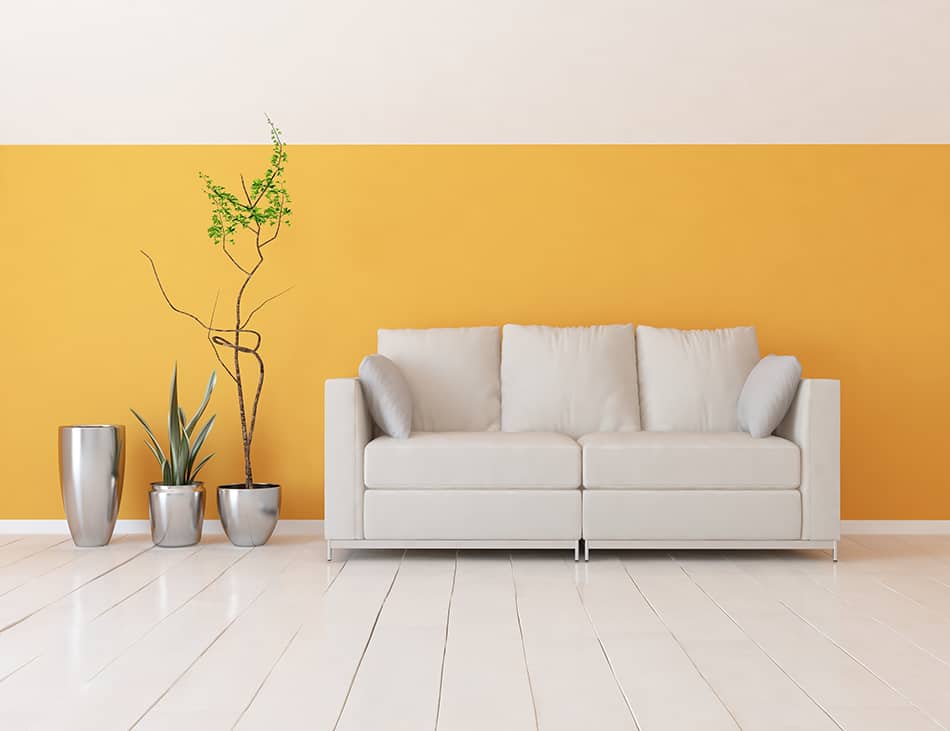 You don't need to buy an enormous, oversized sofa in order for a tall person to be comfortable. Oversized sofas, though they are appropriate in some situations, will not work for most family homes as they are simply too large and will dominate the room.
This will make the room look strange in terms of proportion and will also reduce the amount of space you have left for other furniture. Instead, seek out an average-sized sofa with extra deep seats.
The deep seats will mean that a taller person's knees will bend at the edge of the sofa cushion and allow them to comfortably position their feet on the floor instead of having to twist their legs at awkward angles.
The great thing about deep-seated sofas is that they can easily be altered to be the right size for average or smaller people simply by putting some plump cushions at the back of the seats. This will reduce the depth of the seat so that smaller people can also comfortably bend their knees at the edge of the sofa.
Armchairs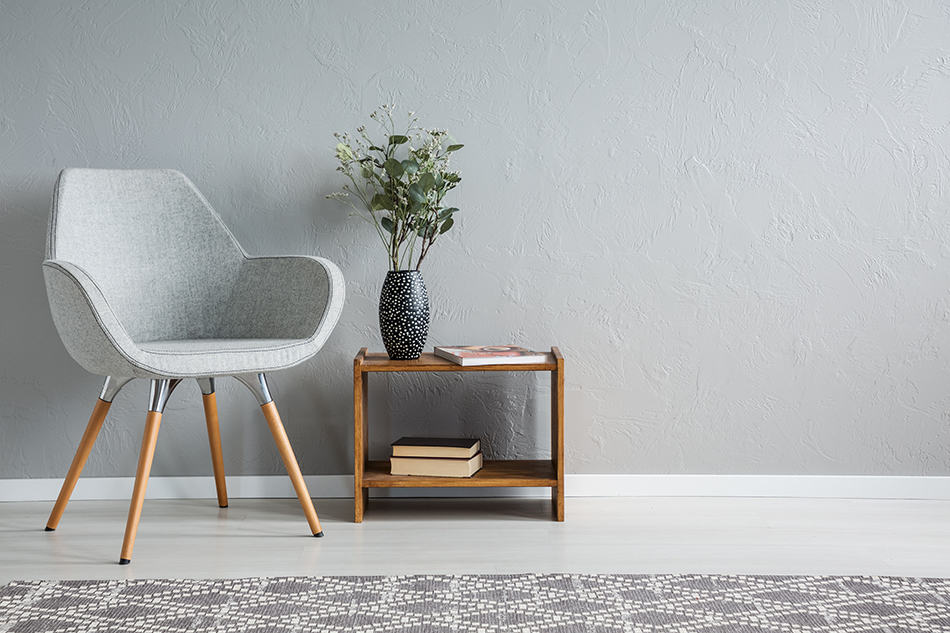 When buying an armchair, you should follow the same premise as with sofas and look for one which has a deep seat. A high back on the chair will also provide appropriate support for a tall person's spine.
Another tip is to choose a reclining chair or one which is angled back at a tilted position. This extends the space for a tall person's legs so they won't need to bundle their legs underneath them or bend them at an uncomfortable angle.
Sectional Furniture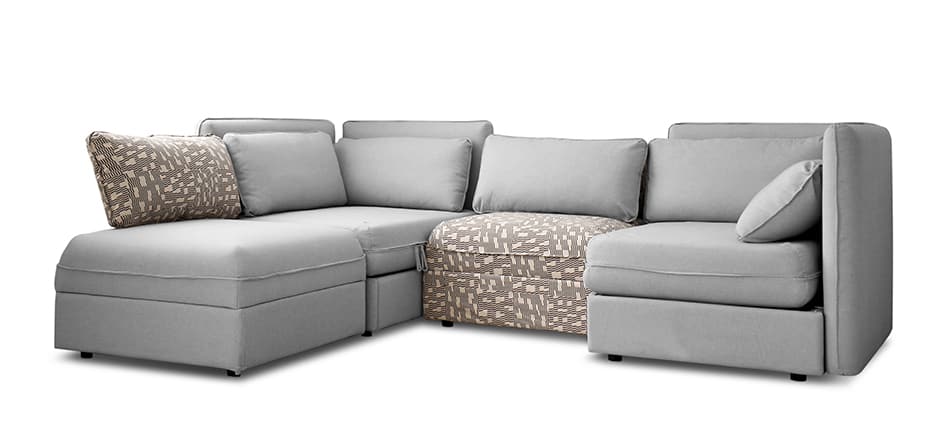 Sectional furniture is an excellent solution for a relaxing seating area for a family which includes some taller people. A sectional sofa with a chaise at one end or on both ends provides a comfortable space where a tall person can sit with their legs extended.
This negates the need for the sofa to have deep seats, as a tall person can use the chaise ends of the sectional to put their feet up and never be faced with the problem of having their knees bunched up.
Loveseats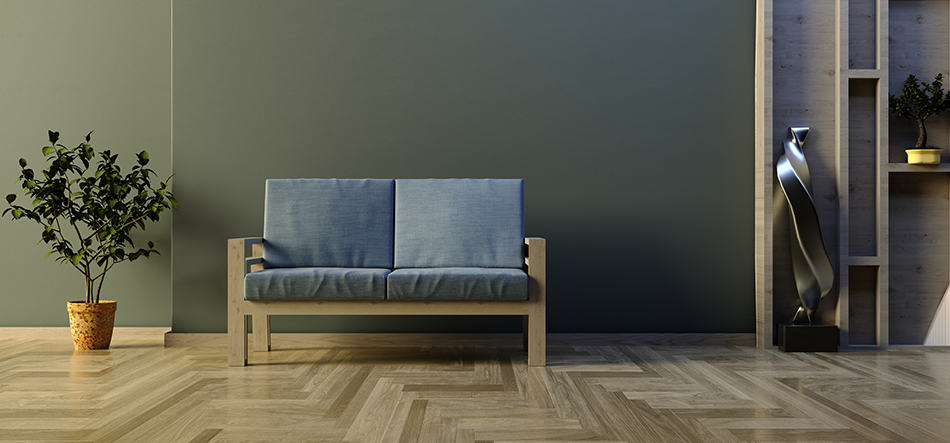 Loveseats can be small sofas designed for two people to sit on or wide chairs for a couple to snuggle on. They are called loveseats because they encourage a pair of people to sit close to one another, but if you are tall, you could consider using a loveseat just for yourself. A loveseat would allow you to sit across the furniture with your legs up, which might be a more comfortable way of sitting for long legs.
Alternatively, if you want to use a loveseat in the way it was intended, you should look for a deep-seated loveseat to allow more space for the upper legs to be supported and so the edge of the seat rests underneath the knee joint.
Dining Room
If you have a tall person in your family or a tall friend who frequently visits your home, then having dining furniture suitable for taller people will make their dining experience much more enjoyable.
When entertaining, you might be sat at the dining table for several hours, so having a comfortable spot to sit down will make a huge difference to tall people in your dining room.
Dining Chairs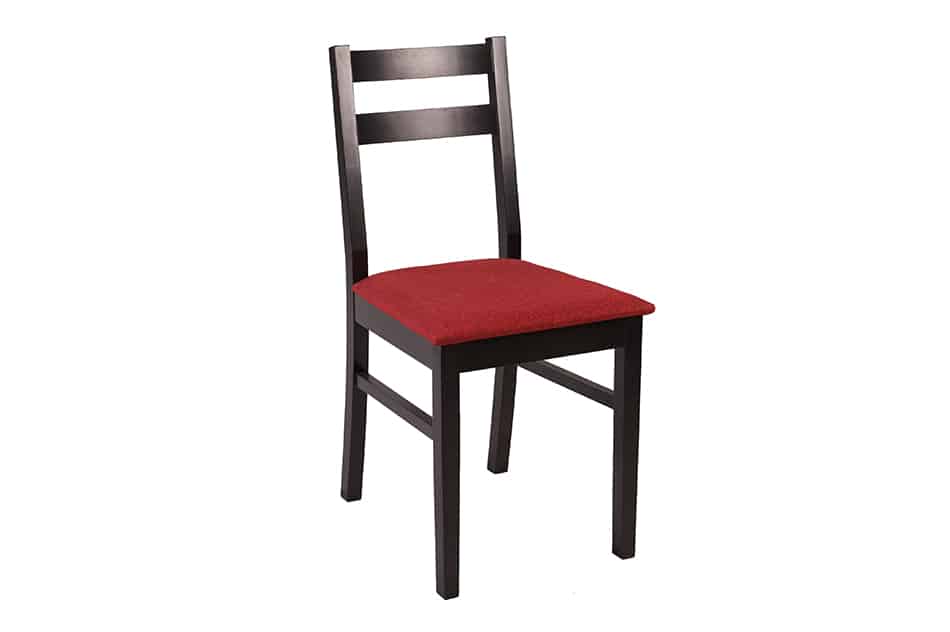 Dining chairs for tall users should have deep seats, as this allows their knees to bend at the most comfortable point of the chair and fully supports the upper legs. Dining chairs should also have high backs to support the backs of tall people. Chairs with armrests will also be more comfortable for taller users, though this isn't absolutely essential.
If the height of your dining table will allow it, opt for dining chairs with legs that are a few inches longer than average so that feet are able to rest flat on the floor instead of at an angle. Dining chairs with simple designs work best, most notably those without complicated legs. If a dining chair has legs that take up a lot of space under the chair, this limits the space that a tall person will have to position their legs.
Dining Tables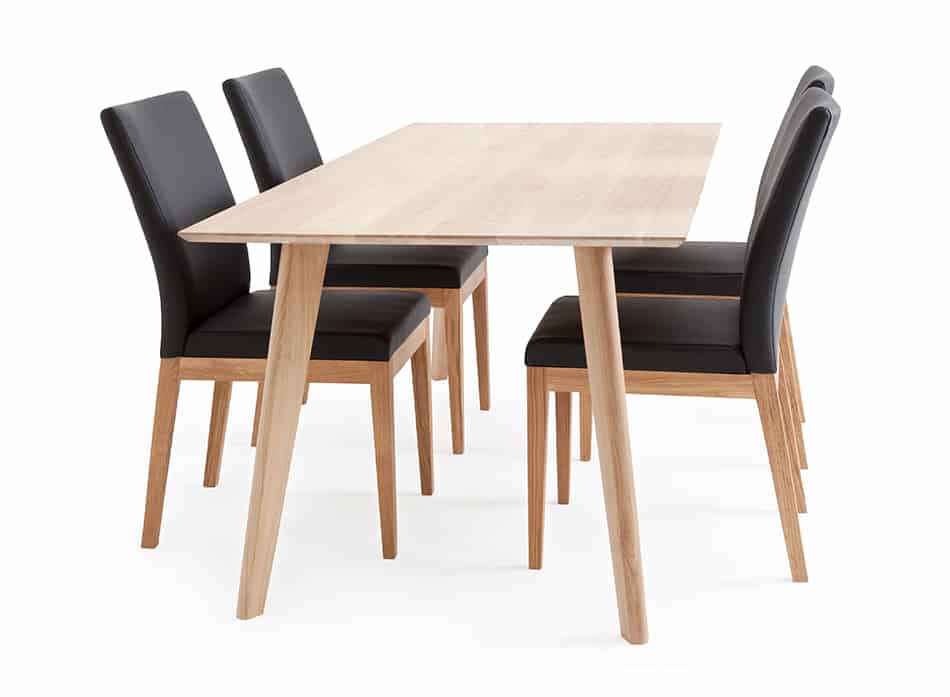 When it comes to finding an appropriate dining table for tall people, there are two key things to look for. First of all, a table without a ledge on the underside of the tabletop will make sure a taller person's knees won't be banging up against it and can instead fit comfortably underneath the table. Secondly, the dining table should be clear underneath so that long legs have plenty of space and more options about where to angle themselves.
Stay away from pedestal dining table types as these take up a lot of under-table space, as well as tables with a brace, which long legs can get tangled around. For a tall person to be seated comfortably at a dining table for a length of time, they need space where they can stretch their legs, which can be problematic with dining tables that have structural or decorative components underneath.
Bar Stools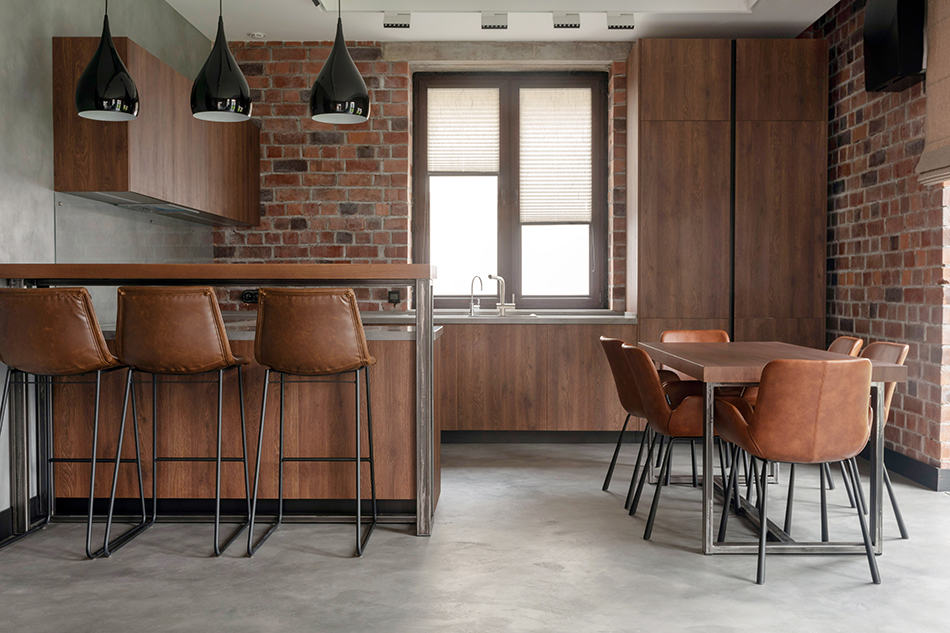 Bar stools have rocketed in demand over the last decade due to the rise in popularity of breakfast bars and islands in kitchen and dining areas. Bar stools are a great place to sit for drinks with friends or to eat casual meals. For tall users, bar stools should have seats at a suitably tall height.
Bar stools are typically available in two height sizes as standard, so as long as they will fit under your bar table or kitchen island, you should opt for the tallest bar stools to give long legs more space. If you have people of varying heights in your home, you might want to opt for adjustable bar stools that can be positioned at varying heights according to the user's preference.
Bedroom
There's little more important to many adults than getting a good night's sleep, as this helps us to function our best during the day. For tall people, sleeping can be an issue if you don't have the right-sized bed. Other types of bedroom furniture for tall people can also be found to improve your quality of life.
Beds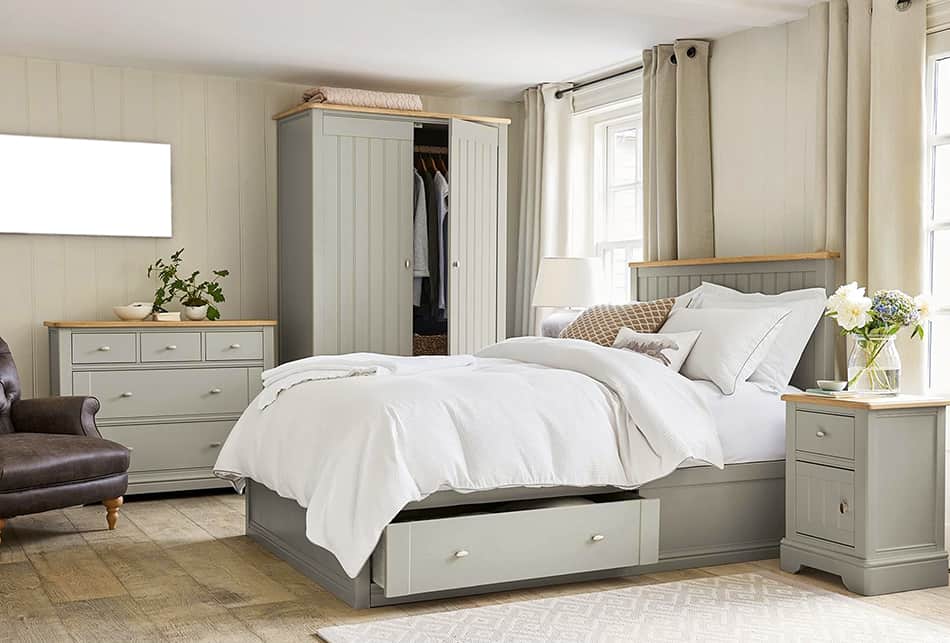 If you're tall, or you share a bed with a tall person, you should definitely invest in a good bed of a large size. A tall person trying to sleep in a twin or queen bed is like an average height person trying to sleep in a children's bed; awkward and uncomfortable.
A regular king bed is the smallest size you should consider if sleep is a priority to you, but a California king would be even better. These large beds will give tall people enough space to stretch out, enabling them to fully relax and get a good night's rest.
As well as mattress size, you'll also want to think about the height of your bed if you are taller than average. Getting out of a low bed can be tricky if you have long legs, so a taller bed will always be better. A taller bed will also make for a more comfortable place for tall people to sit, for example, to put socks or shoes on.
Vanity Tables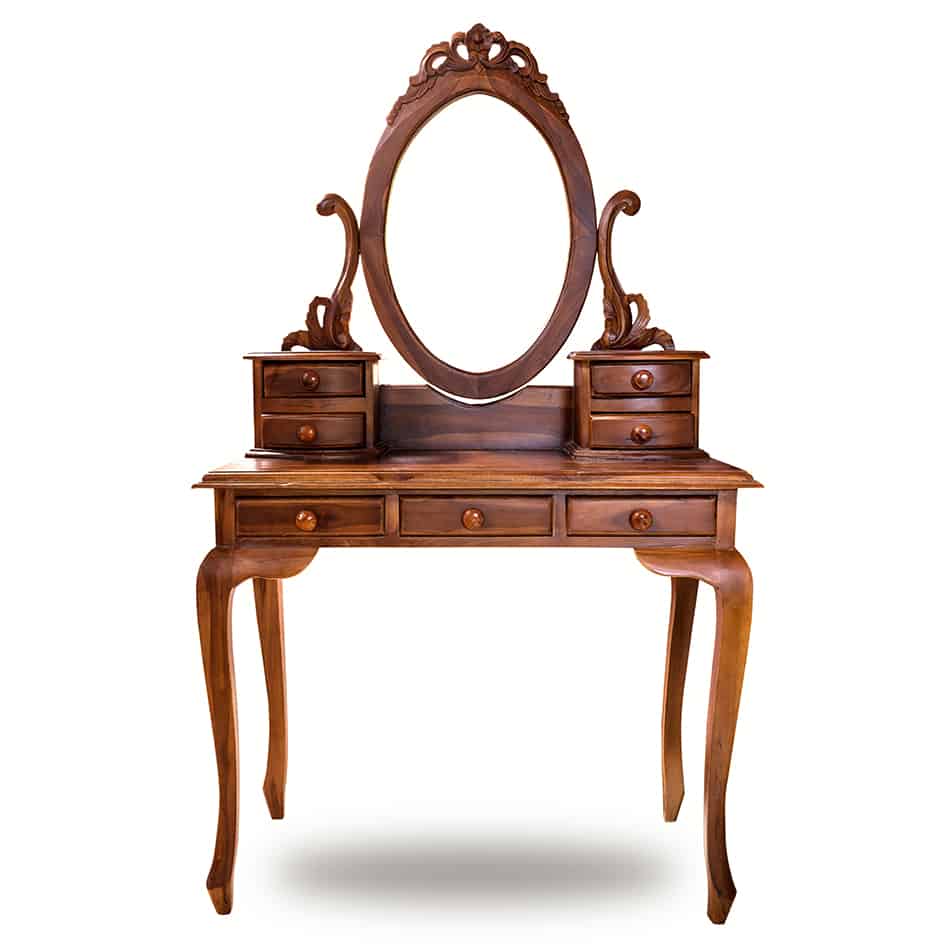 Vanity tables will typically be positioned against a wall, so tall people should look for a deep vanity table that will give them enough space underneath for their legs. A shallow vanity table would result in long legs pushing up against the wall or knees banging into the wall every time you sit down.
The ideal vanity table for tall people should also be higher than usual, in order to fit a suitable chair underneath it. Look for a vanity table with simple legs and without decoration of structural components underneath, as these would limit leg space. Some classic vanity tables have drawers at either side, and the central area is raised; this style of vanity table would work well for tall people as they'd have extra height under the table to accommodate legs.
Gliders
Gliders are great for relaxing on, reading a book, or comforting and nursing young children. They make a perfect addition to a bedroom as a place to enjoy a few moments of peace in comfort, and you may even find yourself taking naps on a glider. This sort of furniture is brilliant for tall people because they tend to have quite deep seats.
When choosing your glider, the most important aspect if you are tall is that the glider has a tall back for support and a deep seat for leg comfort.
The best type of glider for a tall person is one which comes with a gliding ottoman, as this can be positioned as close or as far away from the chair as you like, in order to suit the length of your legs. If your glider will be used by both a tall person and a person of average height, then the ability to move your ottoman will make it the perfect fit for both users.
Office
Spending all day sitting in the office can make anyone feel uncomfortable or result in back pain, but for tall people, this problem is even more acute. Follow these tips for tall people to improve your level of comfort in your home office by choosing appropriate furniture.
Desks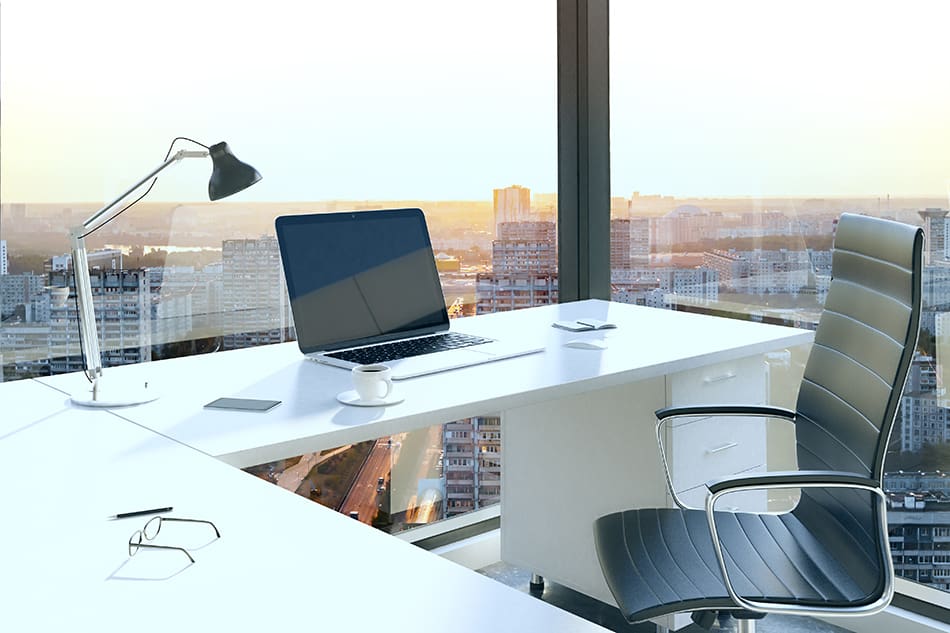 If you're a tall person looking for a desk for your home office, choose the type of desk which gives your legs enough space to comfortably rest underneath. Some office desks have a pull-out keyboard shelf or a storage drawer in the middle, and though these might be useful, they will lower the height of the desk to the point where your knees will be sliding underneath.
Like with any table you are going to be seated at, desks should have a simple design underneath to maximize space for legs. Avoid desks with brace supports or leg rests underneath as these can get in the way of long legs and restrict movement. If you're buying a regular desk, then choose one in which the desk surface is quite high, allowing you to comfortably fit an appropriate office chair under it.
You could also consider a standing desk, also known as a standing table, which has adjustable legs so you can personalize the height of the desk to fit your needs. You can set the height of a standing table to be tall enough so that you can stand at the desk while using your computer, or you can lower it to be compatible with sitting at the desk.
These desks are typically more expensive to buy than standard desks, but they offer unrivaled comfort and customization for working at the office.
Office Chairs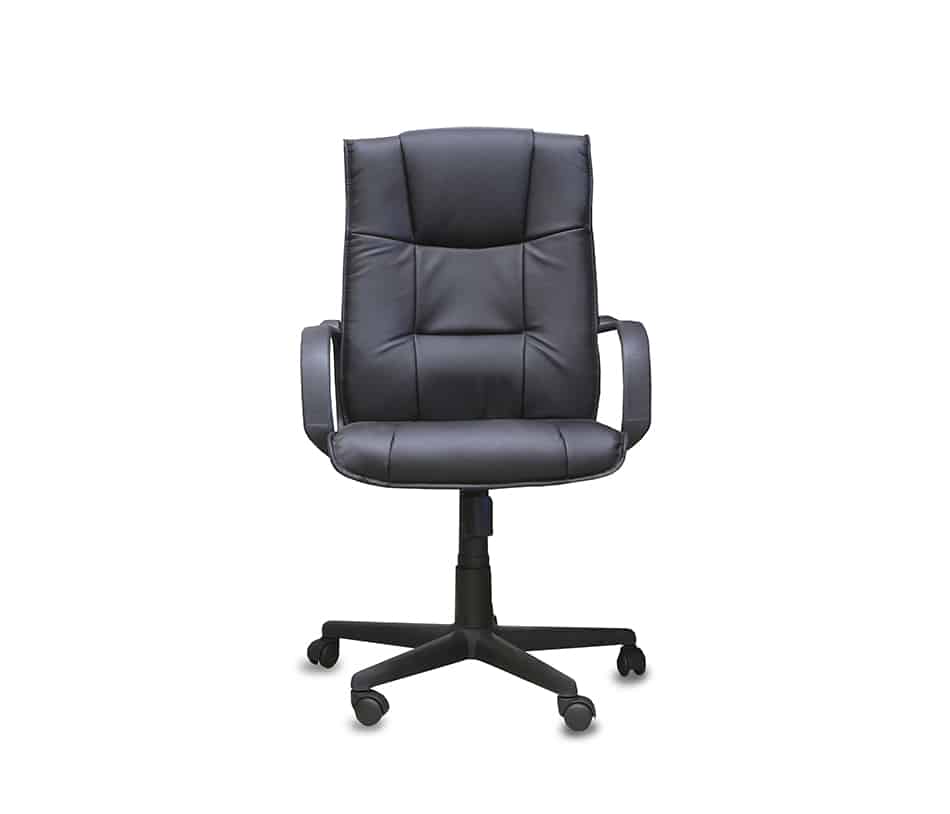 For the ideal office chair, tall people should opt for one which has a deep seat to ensure their knees can bend at the right point and their upper legs are fully supported. An office chair on castors is recommended, as this will make the chair easy to slide under the desk or out from the desk if you need to readjust your legs and stretch them out.
A high back is essential on an office chair for tall people, as this will provide adequate support, especially if you spend a lot of time sitting at the desk. A chair that has the ability for the seat to be raised or lowered works well for tall people, as they can set the office chair to the right height to accommodate their long legs. Chairs which have plenty of padding and lumbar support are important to ensure comfort and prevent pain and bad posture.
Garden
If you like to spend time relaxing in your garden, then comfortable furniture is a must. The choices of garden furniture are vast, and you might be wondering which will suit a tall person best.
Deck Chairs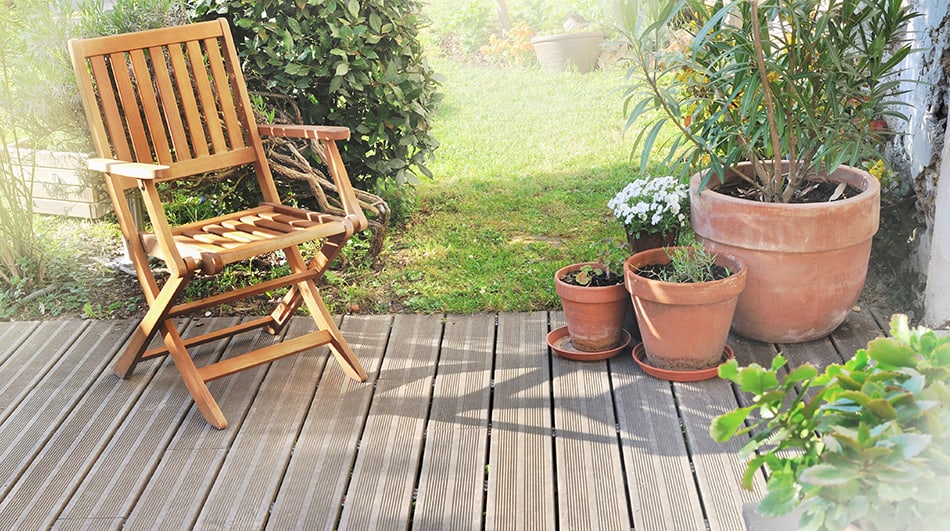 If you want a deck chair for your garden, an Adirondack chair will be most comfortable for tall people. This is because they have deep seats which are angled downwards at the back, allowing the user to sink into a comfortable position. They are also made of wood which provides more support for tall people than comparable fabric deck chairs.
Sun Loungers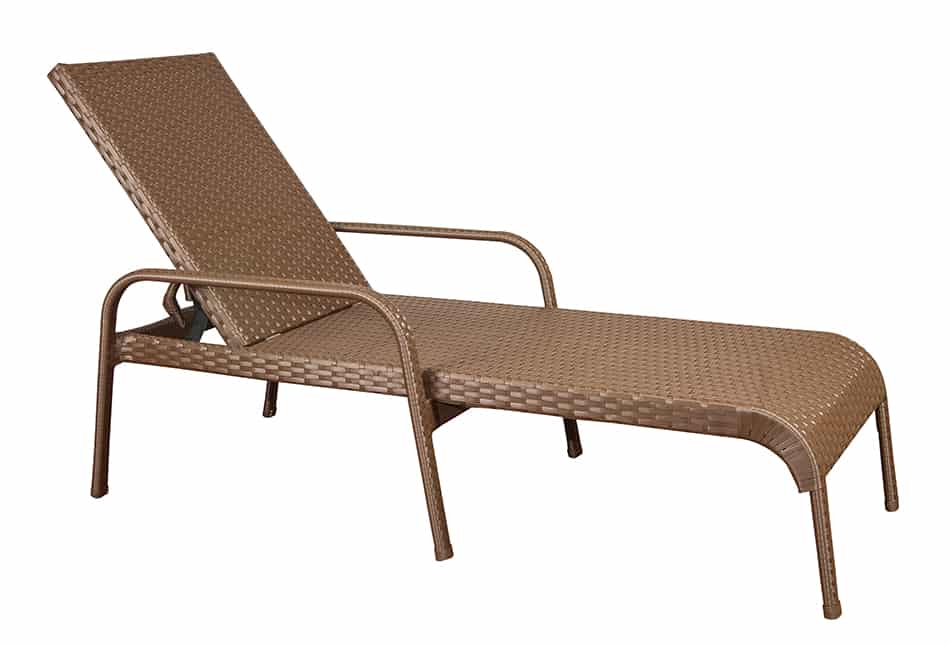 Tall people can enjoy the summer weather in their garden by chilling out on a sun lounger. The best type of sun longer to accommodate a tall person will be a full-length one, with a high back. This will allow a tall person to stretch out their legs without their feet hanging off the edge and also provide adequate back support.
Patio Sofas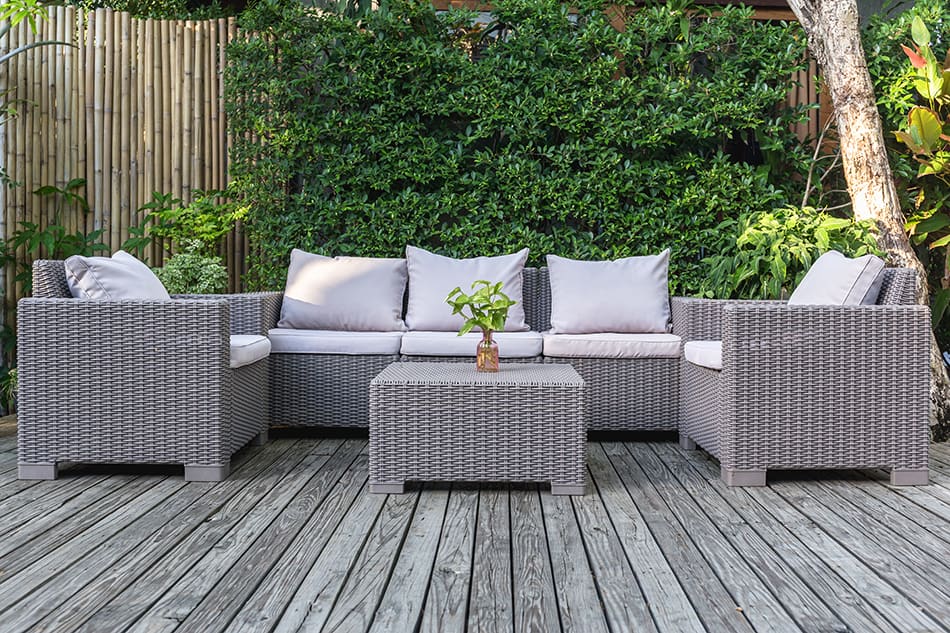 If you relax a lot in your garden, you might want to invest in a patio sofa set, as these offer ultimate lounging luxury. For tall users, choose a sectional sofa with a chaise at one or both sides of the sofa. This will allow tall people to put their feet up and stretch out. Look for deep seating and supportive foam cushioning, which will provide comfort for people of any size.
Swing Seats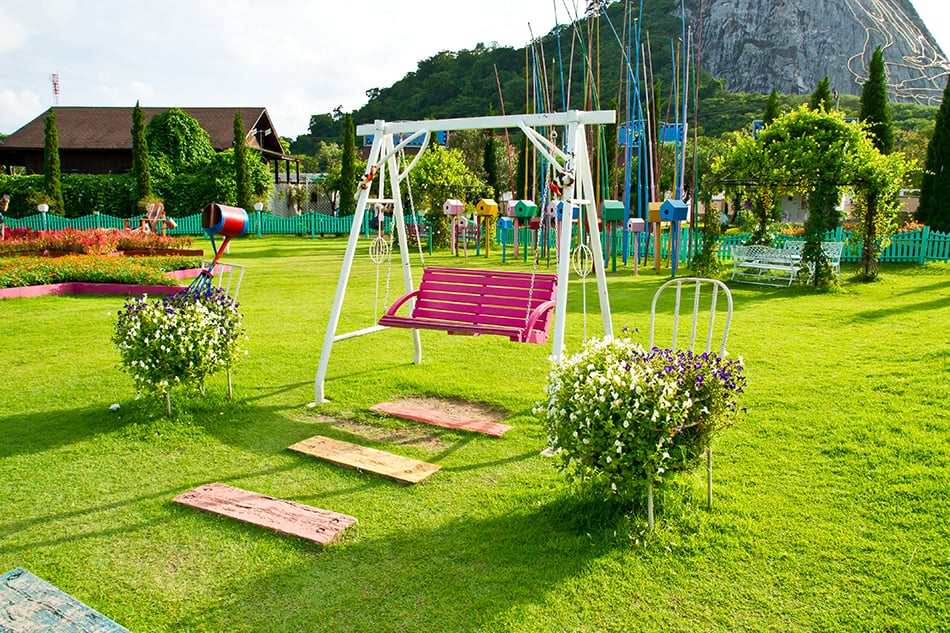 A swing seat intended for use by a tall person will need to have a deep seat and should be angled backward slightly. The angle will help to make a taller person feel more at ease on a swing chair; otherwise, they can feel as though they are going to tip off due to the swinging motion.
Hammocks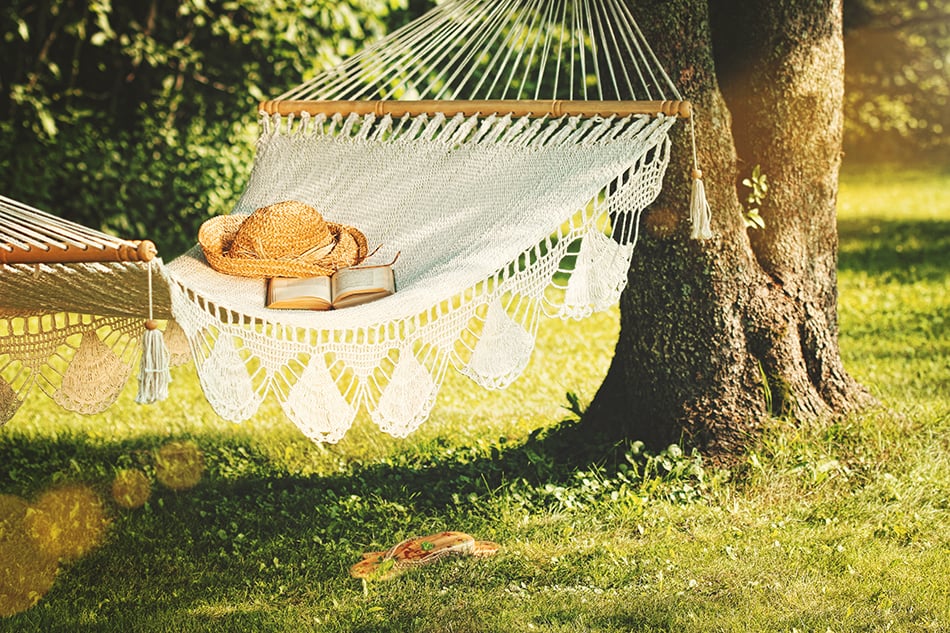 A hammock is a good choice of outdoor furniture for a tall person because they are available in such a wide selection of sizes and surprisingly offer great support.
Hammocks allow your body weight to be evenly distributed and can take pressure off your joints. Choose an extra-long hammock to ensure you have enough space to lay out comfortably on it, and if you really want to luxuriate in extra space, then opt for a double hammock; these are intended for two people but can be used individually.