A fireplace is, without a doubt, the biggest focal point of a living room. The mantel surrounding the fireplace is a feature that always takes center stage. Painting this architectural feature with an attractive color that suits your space can help blend better into the overall room design.
To give you some visually appealing fireplace mantel color ideas, let's take a look at our suggestions below:
Fireplace Mantel Color Ideas
Keep the Mantel Color Neutral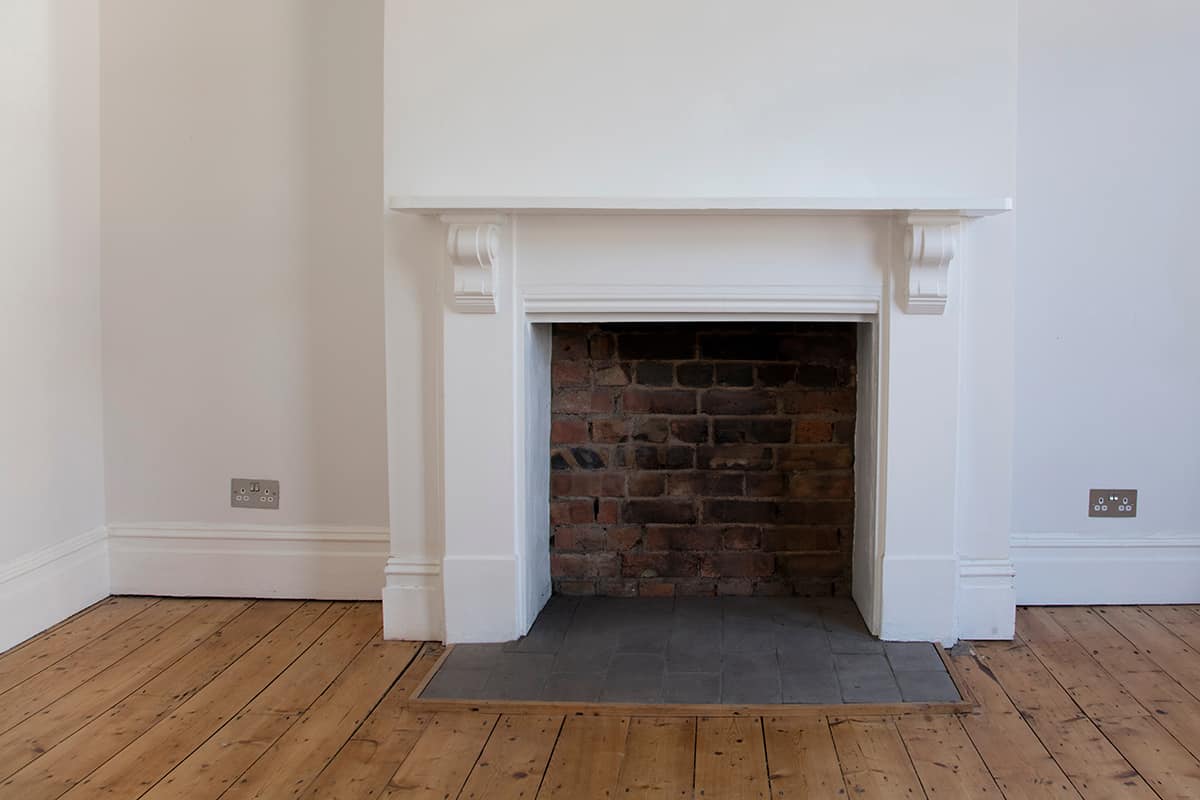 Neutral colors, such as white, grey, or beige, are the safest paint color options for your fireplace surround, including fireplace mantel walls or rugs. Since neutrals are neither warm nor cold, they can work with almost any interior color scheme.
For example, painting your mantel white can brighten up the room, while beige or cream can create a softer look. Grey or black is ideal for a modern interior, while tan or sand are great options for a traditional room. All these neutrals will coordinate with any style room.
Choose Two Shades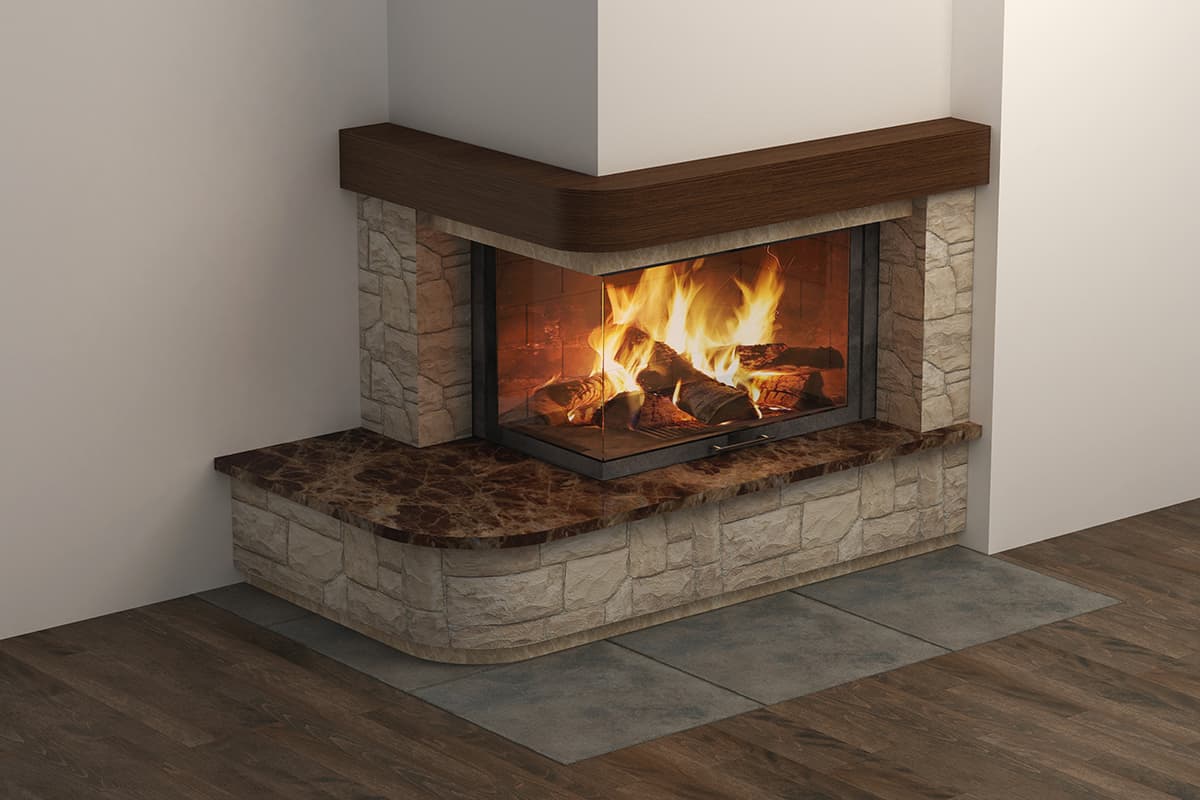 Another way to make your mantel stand out is by using two shades of the same color or going for two color tones. For example, you can paint the mantel shelf white or brown and the sides of the mantel sand or ivory.
This is an especially great option if your fireplace is made of stone or brick with a wooden mantel surrounding it. In case the fireplace is brick, you can paint the mantel shelf red and the frame white.
Alternatively, a classic combination of black and white for a stone or grey brick fireplace will work nicely. Green and blue are the other mantel paint color combinations that go with stone or brick fireplaces.
Go Monochromatic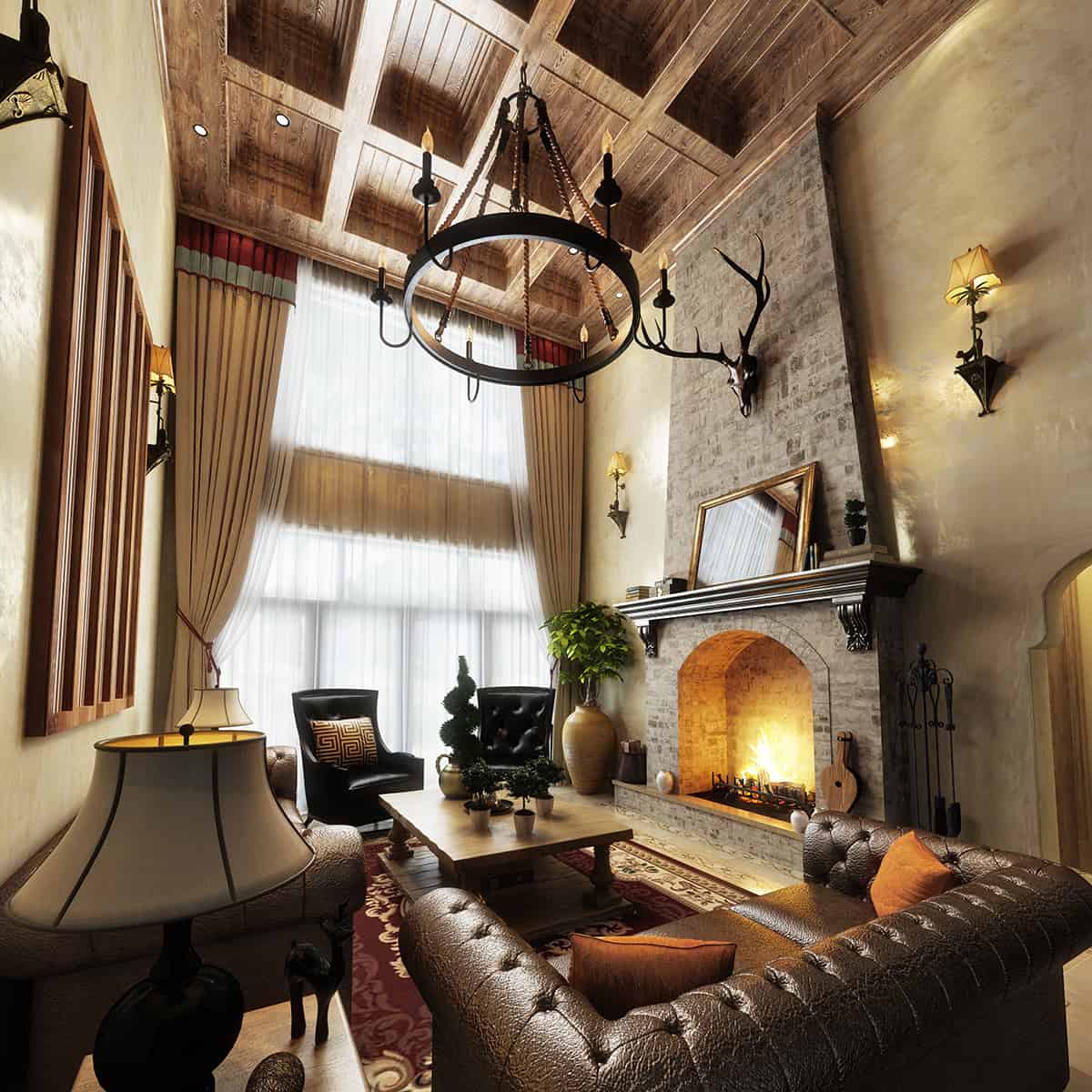 If you aren't keen on painting your fireplace mantel in two shades, you may want to go monochromatic and paint it the same color as the actual fireplace.
Although this won't keep the fireplace as the focal point of the room, you can always add other features to take center stage. For example, you may want to paint the fireplace mantel the same color as your curtains or a few shades lighter/darker. In a room with neutral curtains, paint the fireplace mantel a light shade of blue.
Opt for the Same Color as the Wall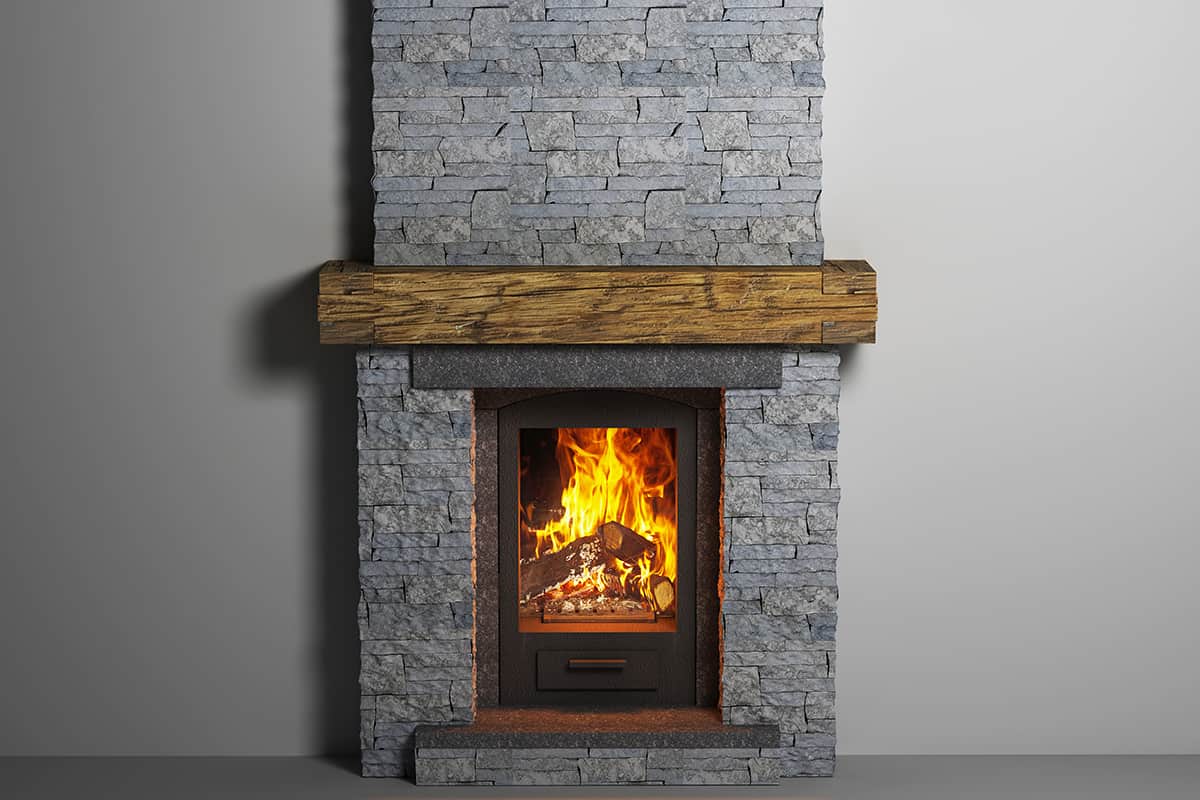 If you love the idea of a monochromatic tone, then why not match your fireplace mantel color to your walls? Painting them in the same color will help blend in while still allowing the fireplace to be the focal point of the room.
Most wall colors are neutral, so you may pick a shade darker to make your fireplace stand out. By going with a shade lighter or darker than the walls, you will add visual interest to your fireplace while blending it into the room. This also provides a monochromatic feel.
Use Contrasting Colors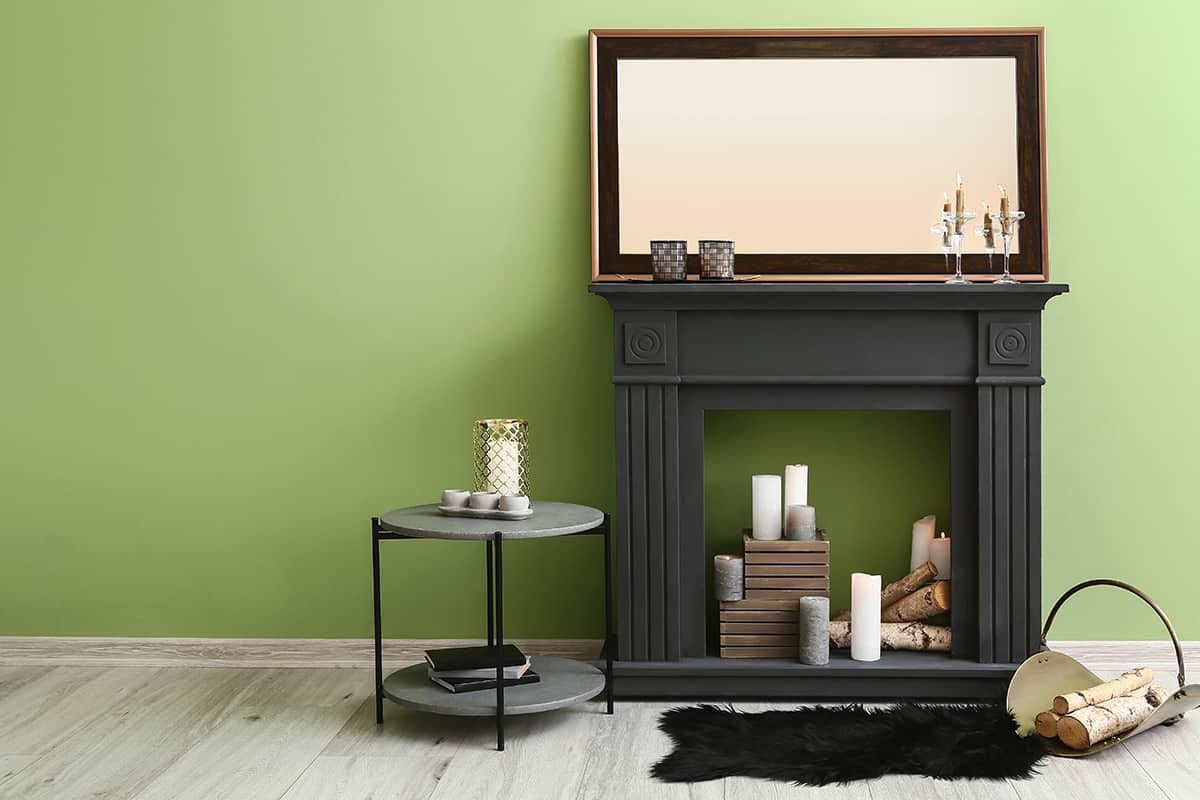 If you want to transform an ordinary-looking fireplace mantel into a centerpiece, then do exactly the opposite of our previous suggestion by painting your mantel a contrasting color to the main walls of your living room.
If you base the mantel color on the overall room's elements, then you will achieve a cohesive look. For example, if your walls are red or orange, paint the mantel yellow as a contrasting color to orange. This will definitely make your fireplace mantel stand out in the living room.
Paint the Mantelpiece a Bold Color
Whilst we are on the subject of bright colors, if your home is bohemian or modern, then choose a bold color for your fireplace mantel. Pink or bright blue will make a lasting impact on your guests just as red or yellow would.
These bold and vibrant colors will brighten up a room and create a lasting impression on visitors. Make sure your choice of color for the mantel really makes the fireplace pop as the centerpiece. One idea is to paint the mantel orange or purple and paint the walls light blue or white as a beautiful backdrop.
What Kind Of Paint Should I Use On My Fireplace Mantel?
The ideal paint for most fireplace mantels is semi-gloss with an acrylic finish. This type of paint is easy to clean and not as shiny as full gloss. An important consideration must be given to the heat-proof qualities of the paint you wish to buy.
After all, the fireplace mantel is bound to get hot when you have the fire on. If the paint you choose doesn't have an intumescent finish (fire-proof), then over time, it will puff up when coming in contact with heat.
Most fire-resistant paint finishes can withstand up to 200 degrees Fahrenheit, so as long as your fire isn't huge, then your mantel isn't likely to get hotter than 200 degrees. That said, if you're worried about your mantel getting too hot, you may opt for oil-based paint finishes, which are perfect for fireplace mantels.
However, keep in mind that oil-based paint finishes tend to wear away or lose their color faster than acrylic, so you will need to repaint your mantel every few years, depending on the quality of the paint.
Acrylic paint, on the other hand, withstands heat better than an oil-based finish, and it lasts longer. Semi-gloss acrylic paint is, therefore, a top choice for giving your fireplace mantel a touch of color and shine.
In Closing
If you are still undecided about choosing the right fireplace mantel color that goes with the rest of your room's design, then simply take a look around your room for inspiration. See the colors that you've already picked for the draperies, rugs, and furniture.
This will help you think of contrasting or complementing colors for your fireplace mantel to tie the design together. We hope our above ideas on the best fireplace mantel colors have inspired you enough to get that paintbrush out and start your project.