Choosing a focal point in your home is just as important as a room decoration. Focal points draw the eye towards the special highlight and create a wow factor. They also reflect your personality and show your taste in interior decor.
In this article, learn more about what a focal point is in interior design, how to choose a focal point in your home, what to do if you can't find a focal point as well as some common mistakes to avoid.
What Is A Focal Point?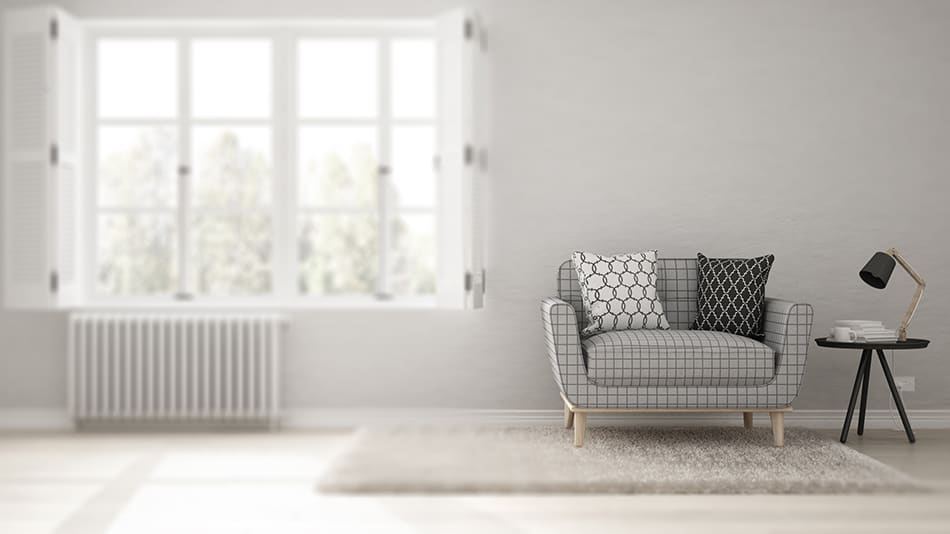 A focal point in interior design draws attention to a dramatic feature of a room. This feature can be one bold piece like an artwork or a group of items, such as paintings above a fireplace. It can even be a special color or pattern that stands out in a room. The purpose of a focal point is to draw the eye or capture the focus of that particular area of the room.
Keep in mind that a room doesn't have to feature a focal point on its wall or walls. It can be in the form of flooring, lighting, or even furniture as strong visual features that grab attention.
For example, you can create a focal point in the center of your living room with a dark-color coffee table along with a patterned rug in a neutral color. This way, you're drawing the eye to the room rather than the walls.
How To Choose a Focal Point
Choosing a focal point in your room need not be difficult if you have the most basic features already. In a living room, most people would pick the fireplace or the furniture arranged around the TV and wall as the most typical focal point.
A dramatic and large-size window with a panoramic view of the sea or nature can also be another great focal point. Some might even go for the high ceiling with black lacquered wooden beams and a bold accent, such as a chandelier hanging in the middle.
If your living room has distinct architectural features, then the task of choosing a focal point will be very easy. Look for highlights of the room that stand out. Is there a fireplace that can enhance the overall look of your home? This feature gives off a welcoming vibe and acts as the most natural and elegant focal point in a living room.
To enhance the appearance of your fireplace, decorate its mantelpiece with small trinkets, and hang a bold painting or framed mirror above it. You can also combine different colors that complement the surrounding of this focal point.
How To Identify The Dominant Focal Points
In The Hallway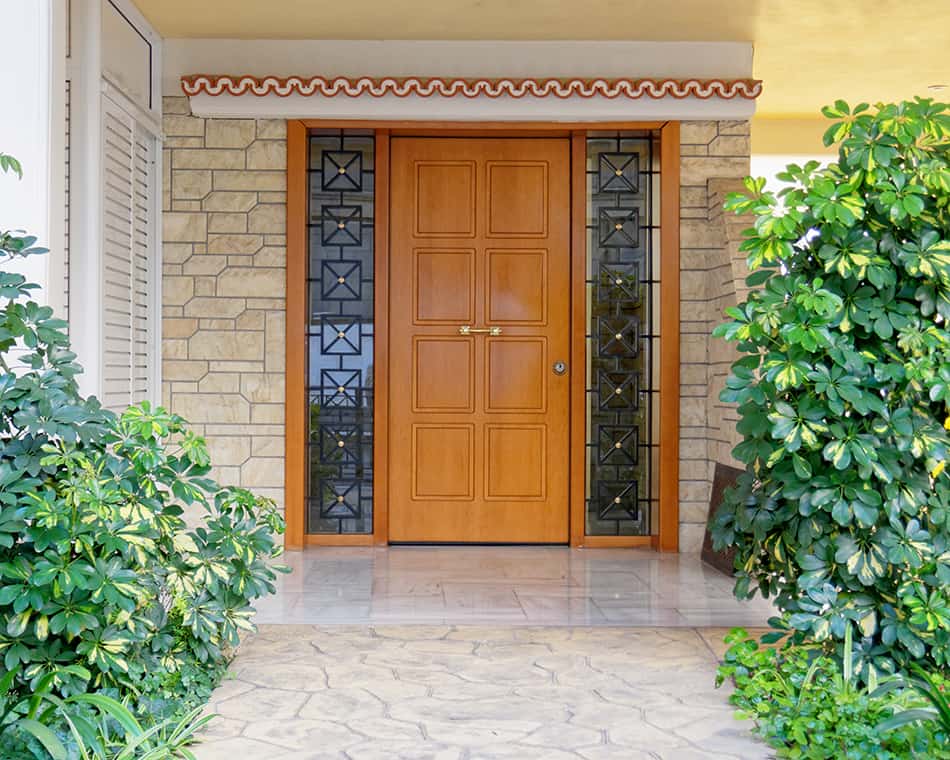 The dominant focal point in the hallway is usually the entry door. It has to be a major draw for the eye that gives a welcoming sense to the guests.
A burst of color on the adjacent wall or patterned wallpaper will make the door stand out. For example, if your entry door is in black, the wallpaper or wall art in the hallway should be in lighter colors for the perfect match.
Windows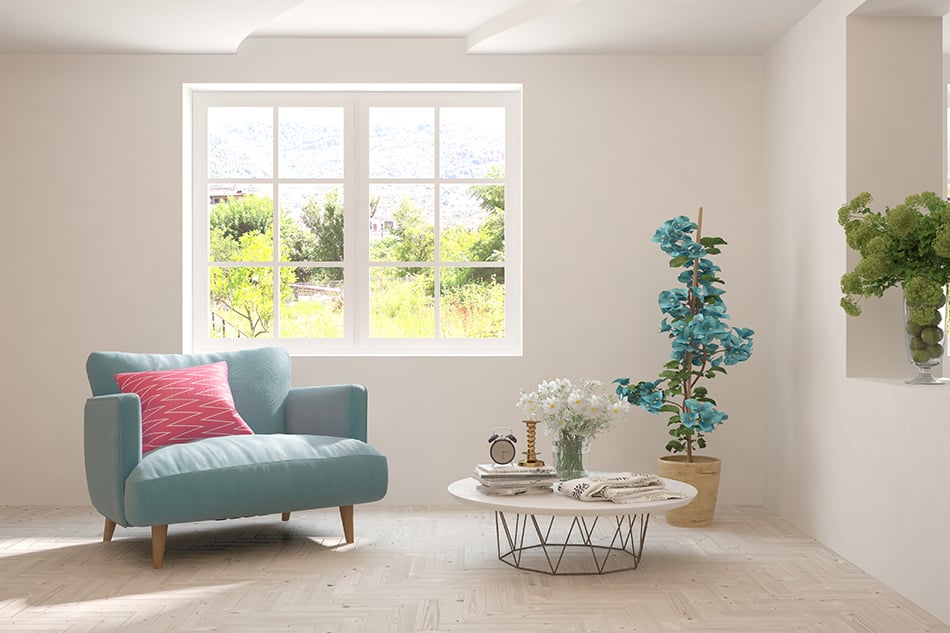 While windows are the most typical focal points, they don't have to be the only features to draw the eye. After all, wouldn't you prefer to watch TV rather than stare out the window all day?
It's true that windows make a beautiful statement during the day, but they are often less appealing during the evening, especially if there are no views. A viewless window with all the furniture oriented towards it won't captivate you for large stretches of time so only consider this feature if the views are something to talk about.
Room with Multiple focal points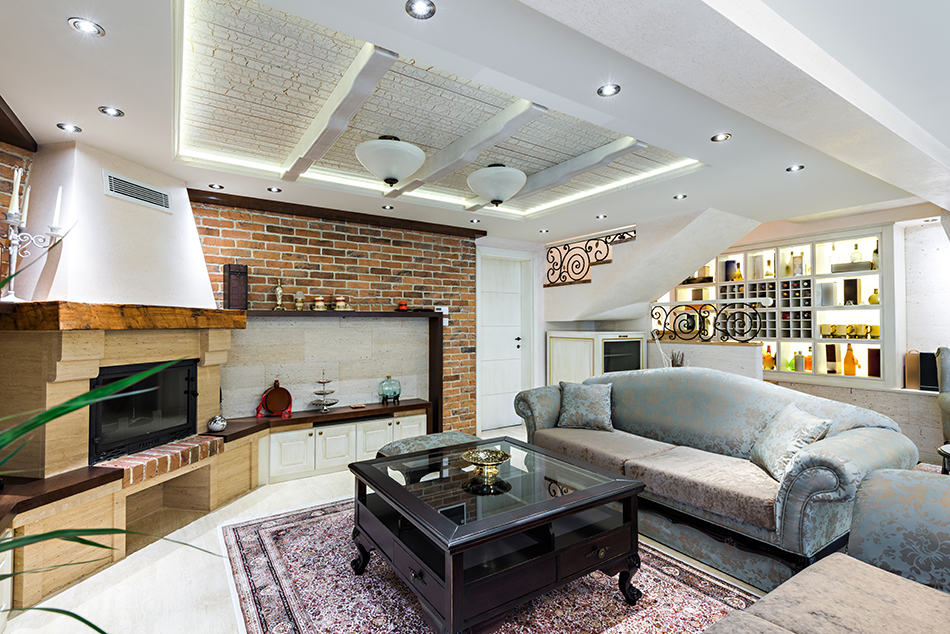 If your room has multiple focal points, you can align them with the biggest feature to create an even stronger sense of order. Imagine if the sofa was facing toward a centerpiece in the room, with a chandelier and fireplace both in the same room.
Think back to the hallway with the black door idea. You can align the sofa toward the fireplace while keeping it in the middle of the room where the chandelier is directly above it. Keeping these dramatic elements aligned together will create a sense of harmony and makes them feel connected.
Living rooms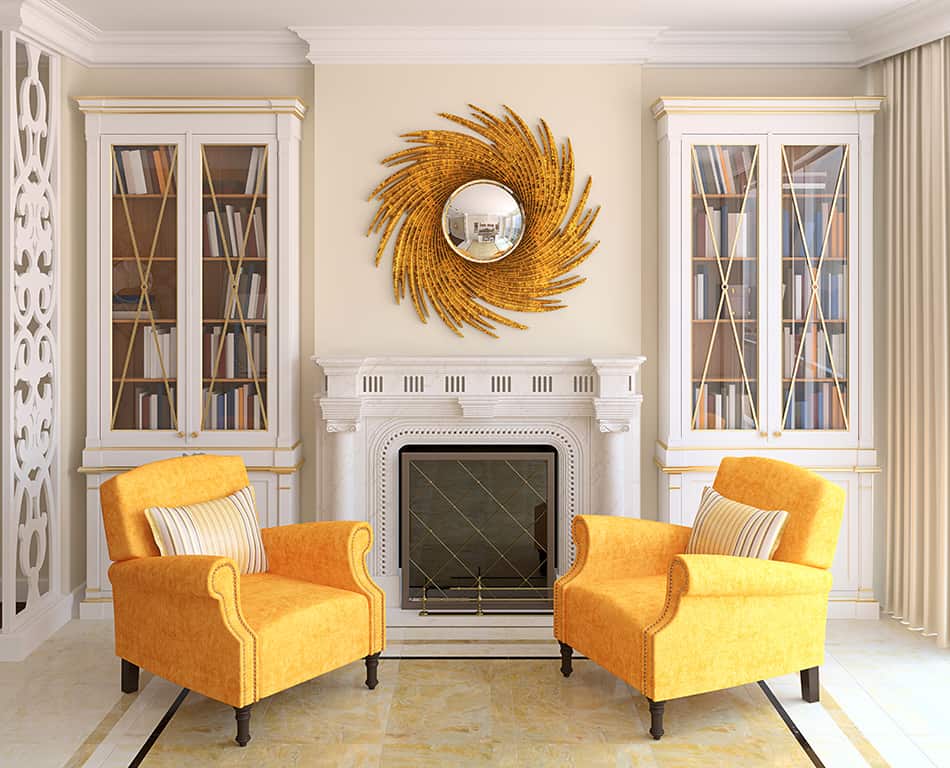 Living rooms usually have a lot of seating, so you can easily use my previous tip about furniture alignment toward the fireplace. Here again, the major focal point is the fireplace with the decorative mirror hanging above it. The fireplace is defined by the sofas, the tables, and the patterned rugs.
You can also make another dominant focal point on the wall by hanging an oversize artwork. Another option would be to use functional furniture layouts prior to deciding on the most dominant focal point. This can be done by arranging the seating around the coffee table.
Open-plan layouts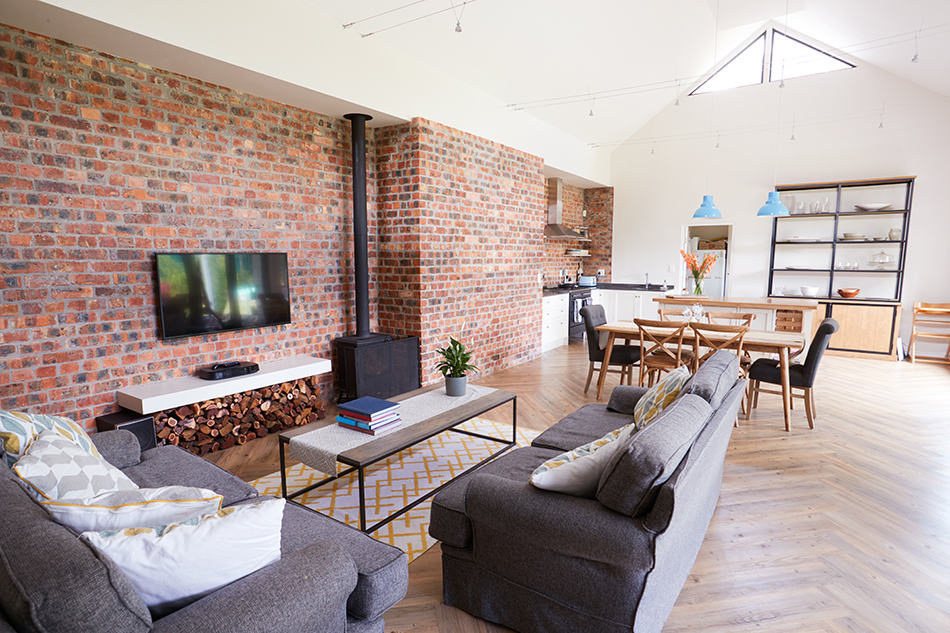 In open-plan layouts where the living room and dining, and kitchen are in one room, the seating area can be separated to give each space one focal point. This can be done by placing the TV on the biggest wall and hanging the chandelier above the dining table. Note: in small open-plan settings, it's best not to cover up the walls with paintings as this would make the room look claustrophobic.
If you must, just display one small piece of artwork as an additional focal point rather than a functional one. Place your focal point between the dividing line of the open-plan room to make it feel less rigid and more harmonious.
How To Create a Focal Point
Not all rooms have focal points. If your living room doesn't have a fireplace, chandelier, large window, wooden beams, or any other feature that can stand out, don't worry! Just think about the room's main function. Once you've determined its primary purpose, you'll be able to create a focal point. This task need not be as complicated as it sounds.
For example, you have a living room that has small windows with plain walls. This is the perfect opportunity to enhance one of the walls as a feature. A gold-framed mirror on one wall of your living room will make the room appear larger. Alternatively, a large-size map of the world will look very trendy. Here are further examples of how you can create a focal point in any room of your house:
Show your personality with geometric wallpaper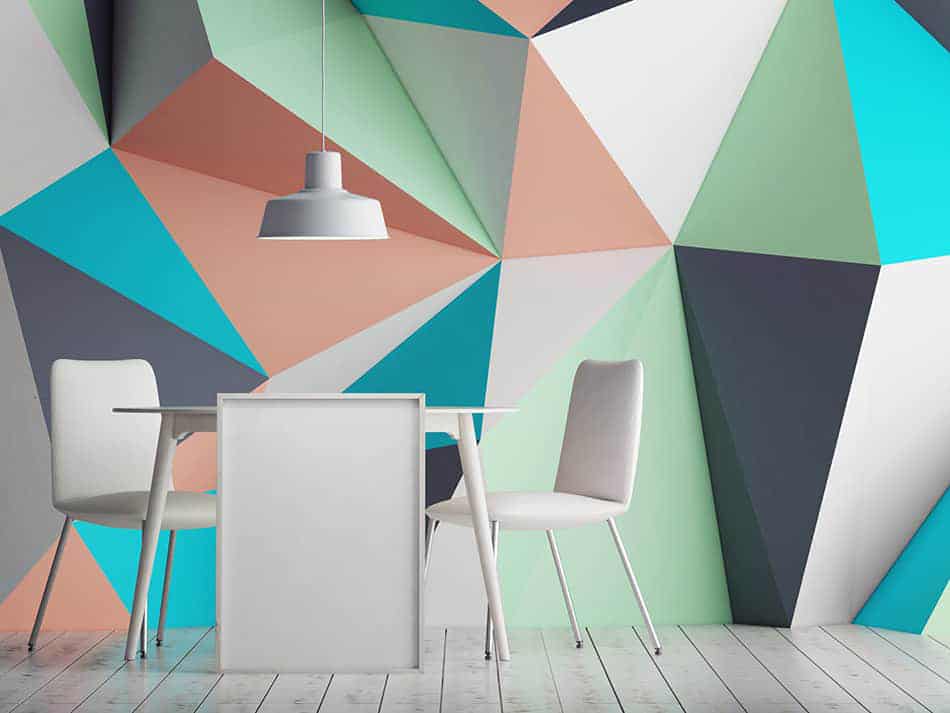 Why not add your personality to your bedroom or living room by opting for colorful, geometric wallpaper as the main feature of a wall? Combine this with authentic fixtures to further enhance the eye-striking colors of the wallpaper. This sure is a good way of making a real impression.
Use large furniture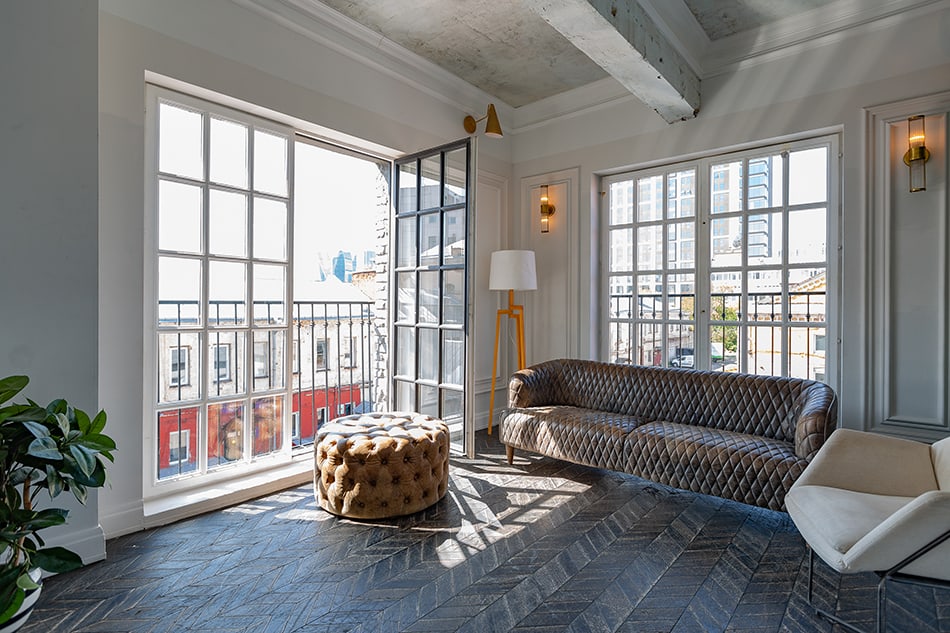 Large pieces of furniture in a living or dining room serve as a statement. A large dark green Chesterfield sofa can be a great focal point in the living room, while in the bedroom, it can be the main centerpiece. You can also spice it up by adding throw pillows to catch attention.
Add a splash of bold color
Kitchens and bathrooms can highly benefit from brightly colored walls or tile backsplashes as their main feature. Just make sure you choose bold patterns or colored tiles to create a focal point.
Introduce art to the walls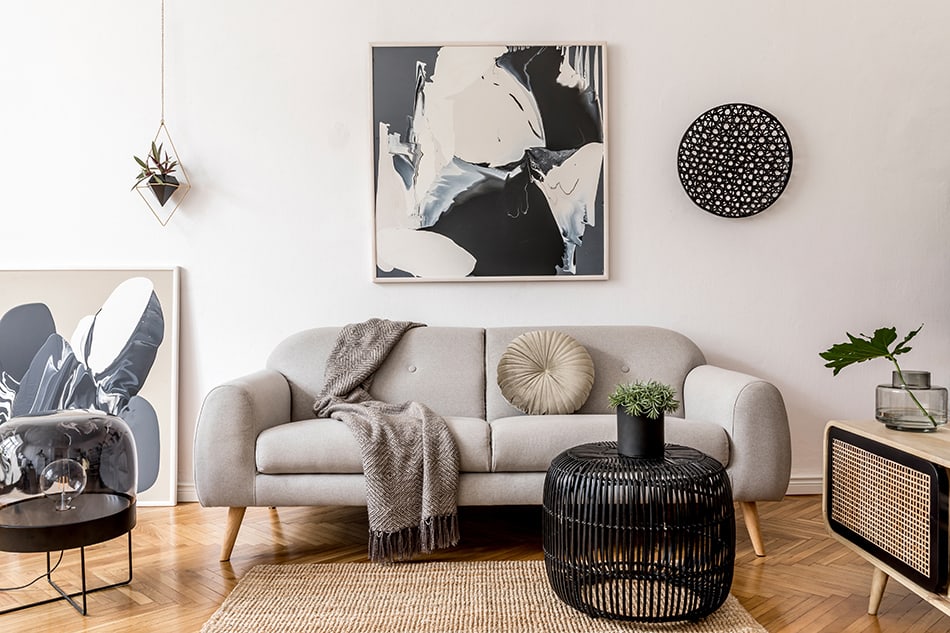 Almost any wall of the house can have a display of wall art. Whether it's abstract paintings or handcrafted murals, you can easily attract attention to any room you choose. Hang your wall art above the fireplace, across the sofa, or in the hallway. This way, you can be sure of adding some personality to your interior decor.
Accentuate one single wall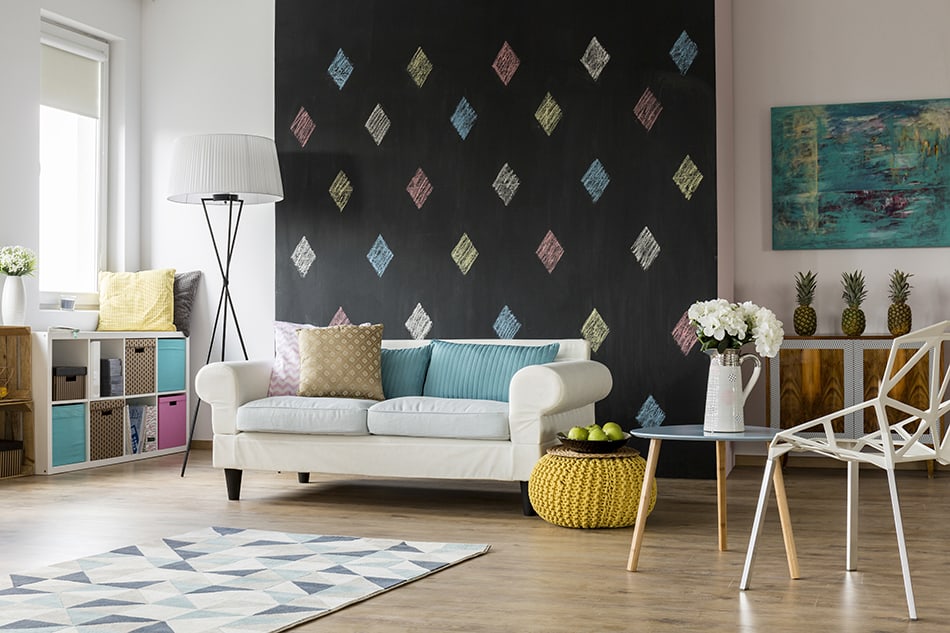 An accent wall in any room of the house is the easiest and by far the most effective way to create a focal point. Simply choose a wall that you want to accentuate and use your artistic skills.
For example, you can draw on the wall, repaint it using bold colors, or display famous quotes from your favorite icons as decals. Here you have the freedom to be as creative as you want so let your imagination run wild!
Create bookshelves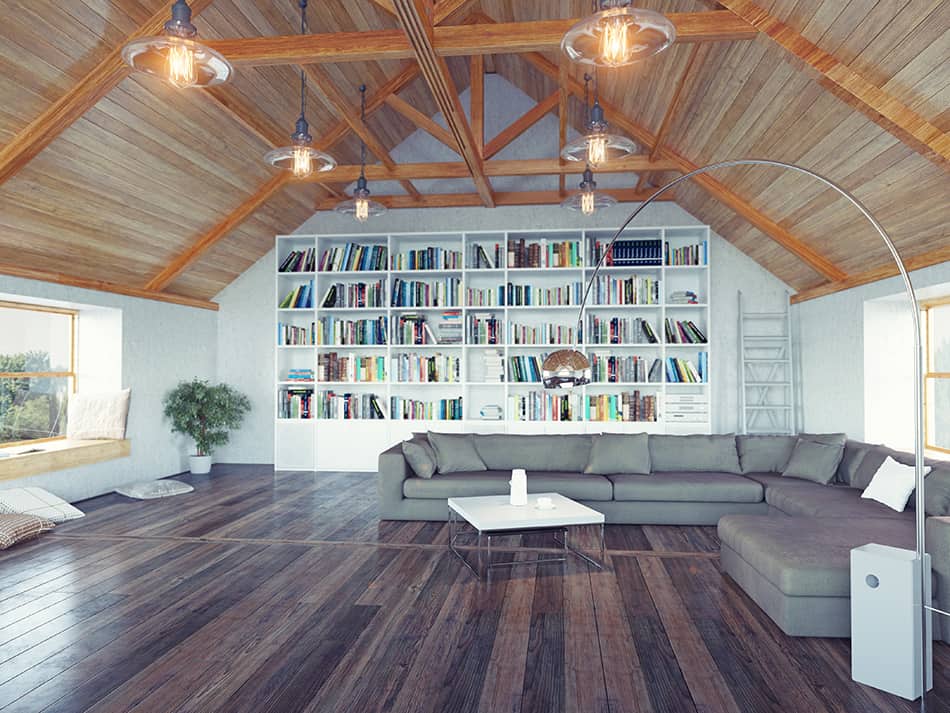 Bookshelves are perfect for showing off your prizes, trinkets, and colorful books. They also add elegance and sophistication to a living area.
Don't forget the patterned rugs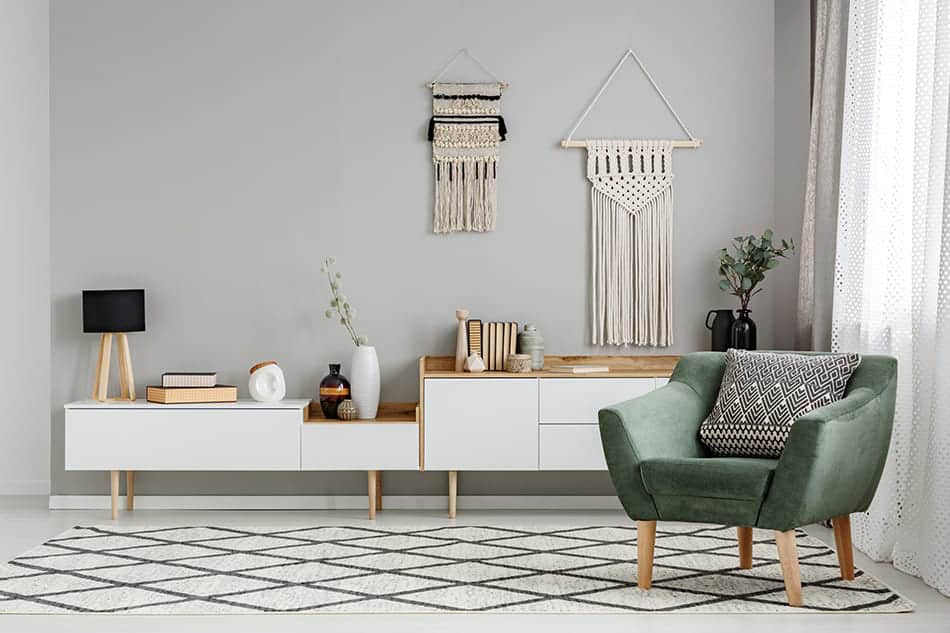 If you want to add warmth to any room of your house, consider experimenting with patterned rugs as the best focal points. Textured rugs are important in creating a cozy feel, especially if they are accompanied with curtains, throw cushions, and ornamental pieces. Textured rugs are also perfect for rooms that don't have any focal points and are compact in size. A well-placed rug with patterns brings comfort and order to the room and will act as its main feature.
The Rule Of Three
While there is no limit to how many focal points a room can have, to create the maximum effect, it's best to stick to the rule of three, i.e. three elements that stand out the most in a room.
This helps ensure the room stays in order. In compact spaces, stick to a maximum of two focal points to avoid clutter.
Common Mistakes to Avoid
Clashing focal points
If you already have a centerpiece in your living room, then a brightly colored sofa is going to clash with that focal point. Instead, find a natural feature, such as a fireplace or window, and decorate it to make it stand out. As mentioned before, a window with vast views can be stunning, but it won't draw the eye if the TV is framed in the corner. Another clashing focal point is the decor on the table with the mirror on the wall. You can avoid such clashes if you look at your room through an interior designer's eye.
Only focusing on color
Bright and bold colors are very exciting and naturally draw the eye to them. But let's not forget the textures and patterns. These features can become powerful centerpieces as long as they are repeated throughout the room. So whether you opt for neutral or strong colors, make sure you blend them with a consistent pattern to relax the eye and attract attention.
Cluttering the space
Not every item of furniture can fit in your room. The most common mistake in creating a focal point is by overdoing it and making the space look cramped and cluttered. This will also take the attention away from the focal points and make the room less functional.
Lighting in the wrong places
Lights play a crucial role in our moods and the way we act. The right lighting system is essential in how space is perceived by the occupants and their guests. The first step in choosing the right lighting is to assess what space is going to be used for. Remember that the lighting effect in a room can make or break its focal points.
For example, in the living room or bedrooms, dimmed lighting will work great, while in the study room and hallway, you'll need greater illumination. The emotion of a room is greatly impacted by its lighting. Bad lighting can make the room look gloomy or depressing. Wherever possible, make use of natural light sources to enhance the airy feel of the space.
Forgetting natural and organic elements
We all love nature as it helps us connect to the outdoors and feel more relaxed. Natural materials, such as wood and stone, add personality and style to a home as well as enhance its focal points or serve as focal points themselves.
If you enjoy the rugged nature of natural stone walls in your kitchen or living room, why not add dark mahogany wooden flooring for a touch of sophistication?
Choosing natural elements in your living space will help you connect to your interiors and highlight your personality. Furthermore, it creates a sense of peace and calmness. Other natural elements you can include are indoor plants and bamboo furniture.