Shopping for furniture for your home is fun but, at times, confusing. There are certain terms that we think are one and the same but, in reality, are two different things. Think of the sofa and the couch as well as an end table and side table. Most people believe that a sofa is the same as a couch. And you may also think that an end table is the same as a side table.
Side tables and end tables are commonly mistaken as one and the same thing. Even some furniture sellers use the names interchangeably. But a closer inspection shows that while there are similarities between the two, there are also certain differences. Continue reading to find out the differences and similarities between an end table and a side table.
What is an End Table?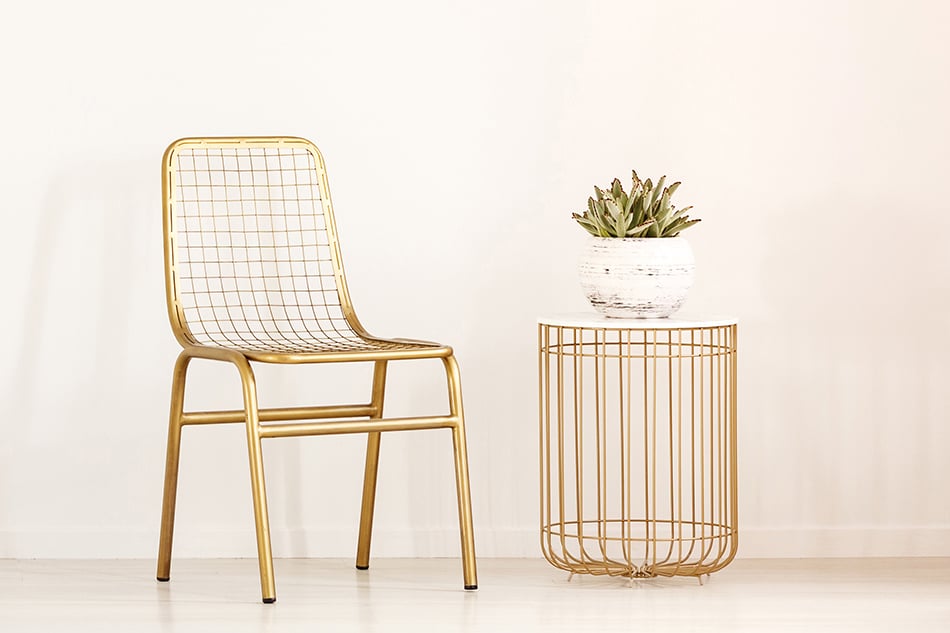 Before we compare the two pieces of furniture, let's first take a closer look first at an end table. This is a small piece of furniture traditionally placed near a chair or at the end of a sofa. While it is generally used for storing or holding small items, an end table can also serve to enhance the look of a room.
An end table is commonly as tall as the arm of a chair so that people can easily place items on it like cups, books, remote controls, and other similar household items. For instance, if the height of the sofa's arm next to it is 22 inches, then an end table is anywhere from 22 to 24 inches tall. The width of an end table, meanwhile, ranges from 16 to 22 inches.
Learn more about the end table dimensions here.
What is a Side Table?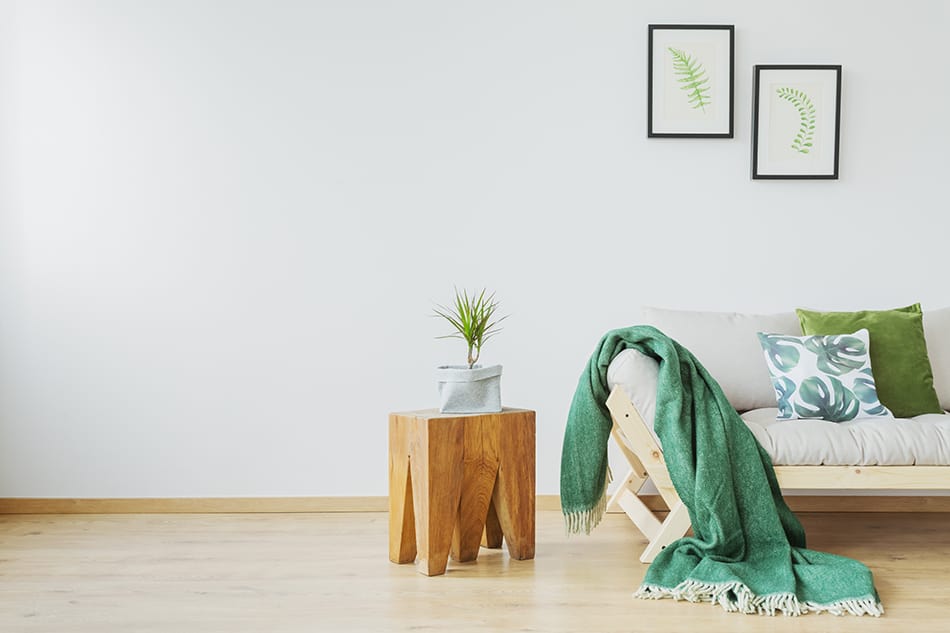 On the other hand, a side table is smaller than a dining table. It is usually placed against the walls of a room. An extremely versatile piece of furniture, it is usually placed beside other pieces of furniture like chairs and sofas. It can come in various colors, designs, and materials, too.
The side table is traditionally used in serving tea. But through the years, its purpose has evolved. It can be used as storage, a bookshelf, and even as a TV stand. Because of this evolution in purpose and design, a side table's design or construction also varies.
Some have more than one level, while others have built-in shelves and storage. Side tables can offer more room for storing items like remote controls, DVDs, and video games. These can also serve as a platform for holding lamps.
Since side tables come in varying colors and designs, these pieces of furniture are also widely utilized as accent pieces. A side table can tie a room together, so to speak. A uniquely shaped side table can be harnessed as a conversation piece. It may also improve the flow of your home and bring other design elements together in a room.
You can also use a side table outside. Many families use side tables for grills because of their built-in storage. Think of it as a great place to store all your cooking utensils.
Similarities Between an End Table and a Side Table
We can't blame furniture sellers if they mistakenly interchange an end table and a side table. After all, these two pieces of furniture do share several similarities.
An end table and a side table are very similar in size. In fact, both are smaller than dining tables. Both tables' surface area is spacious enough to store small but widely used items such as books, magazines, remote controls, cups, and the like.
Differences Between End Table and Side Table
But there are also notable differences between an end table and a side table. In terms of surface area, a side table is larger than an end table. An average side table has a surface area of around 26 inches in diameter/square. This may be attributable to the original purpose of a side table which is for serving tea.
Because of this characteristic, there are more items that you can place on a side table compared to an end table. You can put ashtrays and drink coasters on a side table. You can even display a fishbowl on top of it. Houseplants and flowers may even be placed on top of it. And a side table can even serve as a catch-all for important documents, mail, and books.
Meanwhile, the items that you can keep or store on an end table are limited. Because of the limited surface area of an end table, you can also place smaller items here, such as keys, wallets, remote controls, and cups. You may even put a landline telephone and phone books on top of it.
End tables and side tables are also different in their placement.
Technically speaking, you can place a side table against a wall or at the side of a room. On the other hand, you place an end table next to your chair or at the end of the sofa.
How to Use End Tables and Side Tables to Enhance Your Home
To make the most out of an end table, place it in the living room next to a chair or couch. This way, you can give your family members and guests a place where they can set up their personal items, drinks, and food. You may also put one outside your home, especially in areas like patios, porches, and decks.
Meanwhile, place your side table along the wall of a room. You may also bring it outside, especially if you have an outdoor kitchen. A side table can provide enough storage for your cooking utensils.
Conclusion
End tables and side tables are two pieces of furniture commonly used interchangeably. But as you have realized after reading this article, the two have certain differences. Knowing those differences can help you decide which piece of furniture you'd want for your home.