Fencing in your yard is a good way to improve privacy, as well as creating a more secure space that stops children or pets from getting out as well as helping to prevent any unwanted visitors from getting in.
The cost of a fencing project is going to depend on the type of fence you choose, the size of the lot you want to fence, and whether you will be installing it yourself or paying a contractor. Here we will look at the costs associated with fencing a yard that is half an acre in size.
Types of Fences and Pricing
Chain Link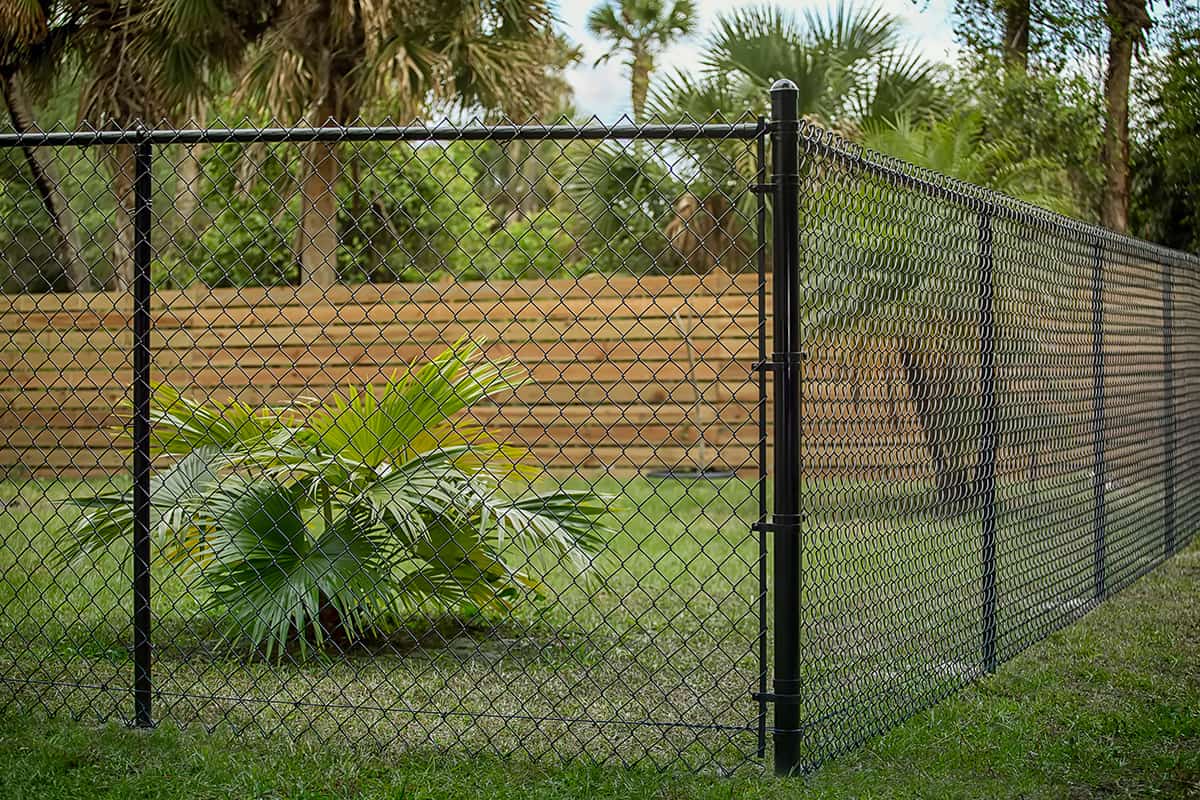 A chain link fence is one of the most inexpensive types of fence, so if you're looking to create security for your yard on a tight budget, then this could be a good option. The main disadvantage of this type of fence is that it is not very attractive, but this could be remedied in time if you plant some small shrubs in front of the fence and wait for them to grow and spread.
Though this fence doesn't provide any level of privacy, it is great for keeping children and pets safe on your property. It comes in standard heights of 4 feet, 6 feet, and 8 feet. Standard chain link fencing will cost between $9 and $30 per linear foot, whereas a vinyl-coated chain link fence will cost slightly more at between $10 and $34 per linear foot.
The coating is black, creating an appearance that seems to blend in more easily with the natural surroundings. It also protects the fence against rust and corrosion. An exact square lot of half an acre will contain 104.5 linear feet, which means chain link fencing to secure this yard will cost between $940 and $3550.
Corrugated Metal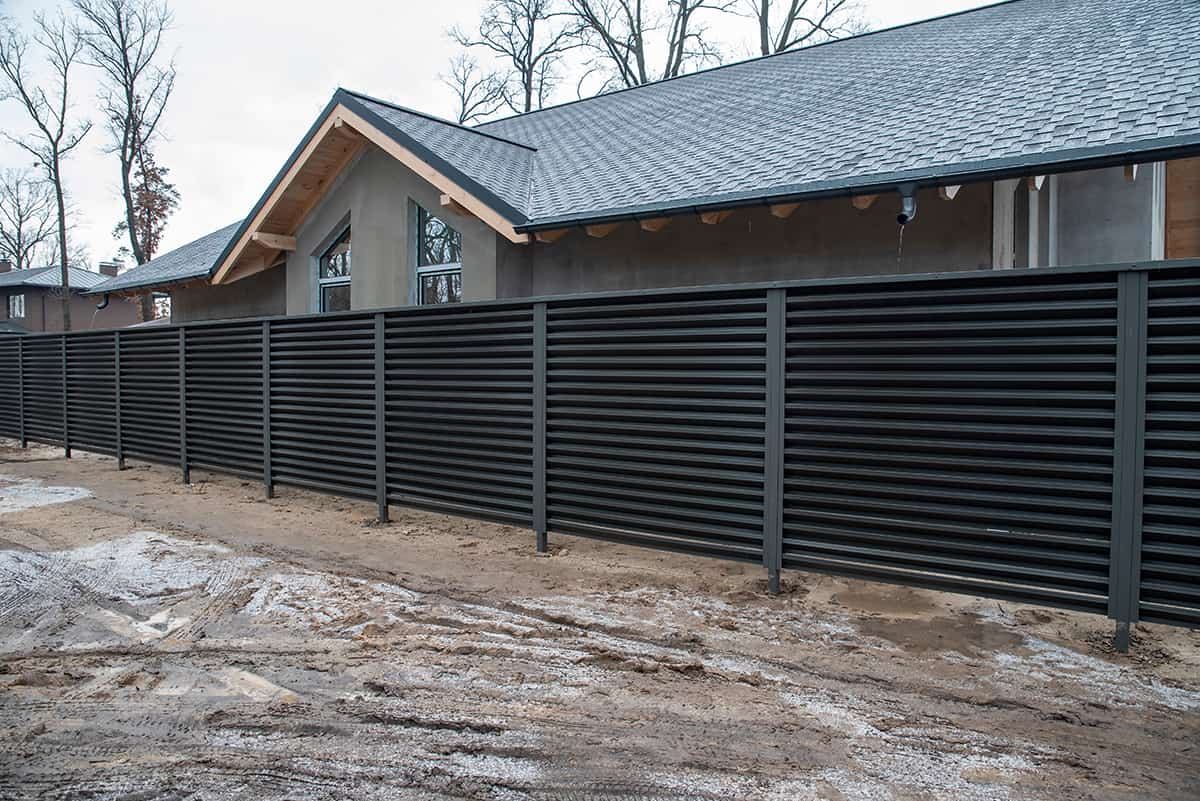 Like a chain link fence, a corrugated fence is not known for its aesthetic appeal. However, it is strong and durable, and its solid nature means that it is good for creating privacy.
A corrugated metal fence will cost between $30 and $50 per linear foot, so to fence a square lot of half an acre, you will be looking at a total price of between $3132 and $5220.
Wooden Privacy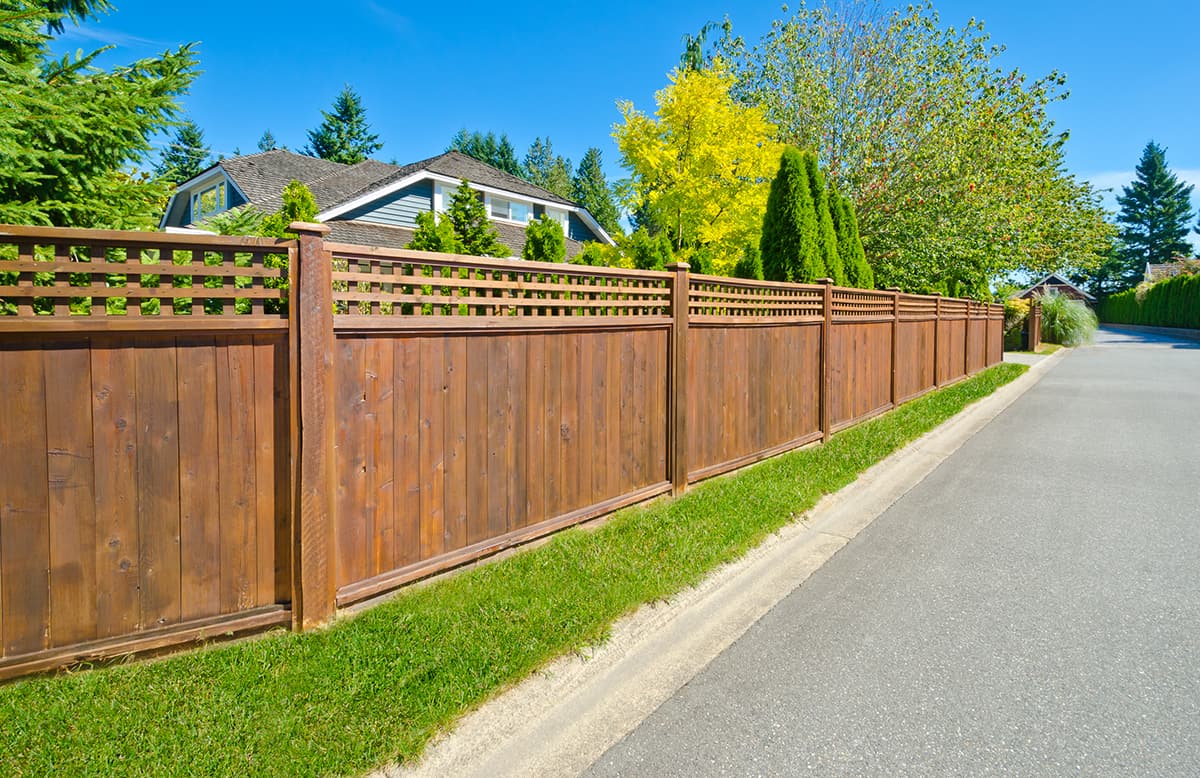 Wooden privacy fencing is known to be one of the most attractive types of fencing. It has a natural appeal that blends in well in an outdoor space, and the grain and color of wooden fencing make for a warm and welcoming feel in a yard.
The type of wood you choose for your fence will affect the cost, with softer woods like pine being the least expensive and more moisture-resistant hardwoods like cedar being at the higher end of the price range.
Wooden privacy fences are typically 6 feet tall, which is a nice height that blocks the view of neighbors without creating the sense that you are too hemmed in.
The cost of a wooden privacy fence per linear foot ranges from $10 to $24, so a square half-acre lot will cost between $1044 and $2505 to fully fence. The upkeep of wooden fencing should also be factored in since annual staining and sealing of the fence will come with an additional cost.
Vinyl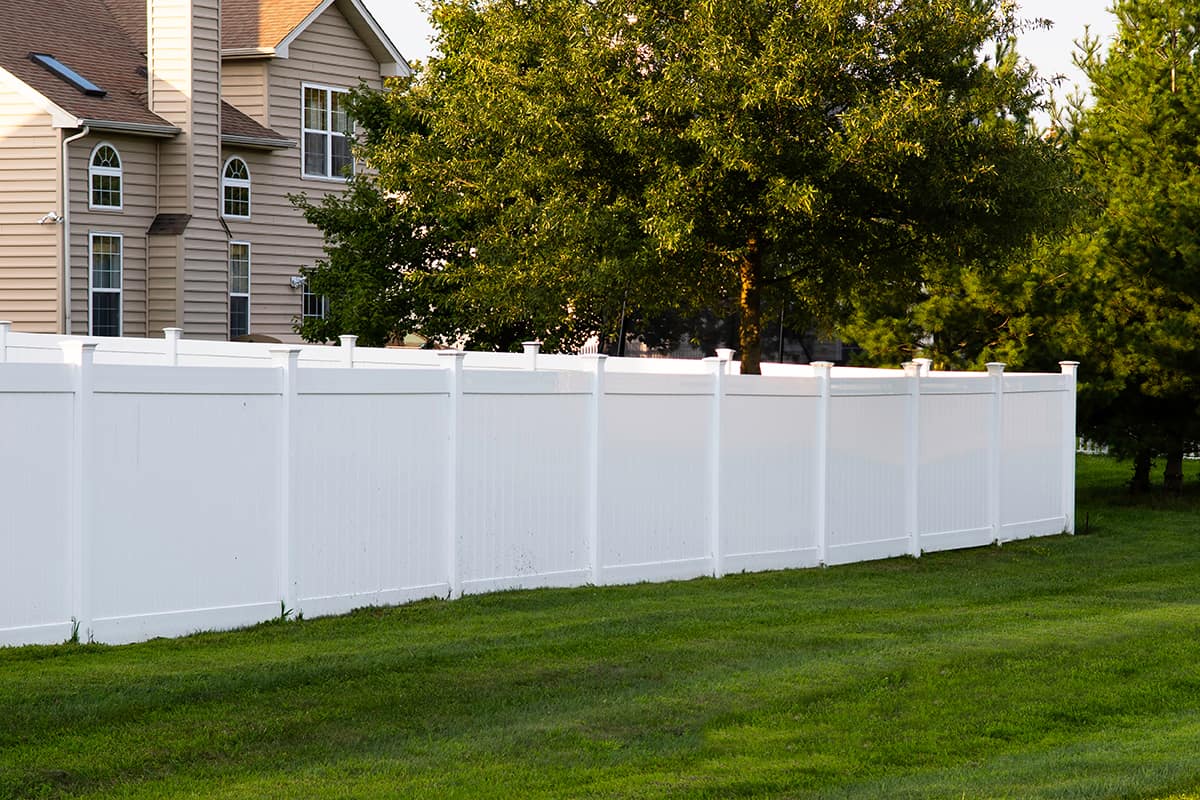 Vinyl fence comes at a slightly higher cost compared with wooden fencing, but it does offer a lower maintenance and longer-lasting solution. While wood can split, crack, warp or rot, vinyl fences are made from a type of PVC plastic that is free from these kinds of issues. Vinyl fences will also not rust or corrode like metal fencing can.
You can find vinyl fencing in a wide variety of colors, though white is the most popular. It can also be made to look like wood if you prefer the natural look.
Vinyl fence costs between $15 and $30 per linear foot, so to fence a square half-acre plot, the total cost would be between $1566 and $3132.
Composite
Composite is an increasingly popular type of material to use in fencing because it mimics the aesthetics of wood but comes with no maintenance. Unlike wooden fencing, composite fencing will never need to be sanded, stained, sealed, or painted, and it won't weather and start to look old. It has a longer lifespan than wooden fencing, but it comes with a higher initial cost.
Composite fences will range from $23 to $37 per linear foot, making a square half-acre plot between $2401 and $3863 to fence.
Although the cost of a composite fence is higher than most other types, it typically works out as a good investment in the long run because you won't need to pay for any maintenance, and you won't need to replace the fence for many decades.
Picket
A picket fence is a low type of fence that is predominantly used for aesthetic purposes, though it can help to define the border of your property and keep smaller pets inside.
The fact that this type of fencing has a lower height means that fewer materials are required, and therefore it has a lower cost than privacy fences.
A wooden picket fence will range between $10 and $14 per linear foot, making a half-acre plot between $1044 and $1461 to fence. For vinyl picket fencing, the costs are a little higher at between $15 and $25 per linear foot or between $1566 and $2610 to fence half an acre.
Wrought Iron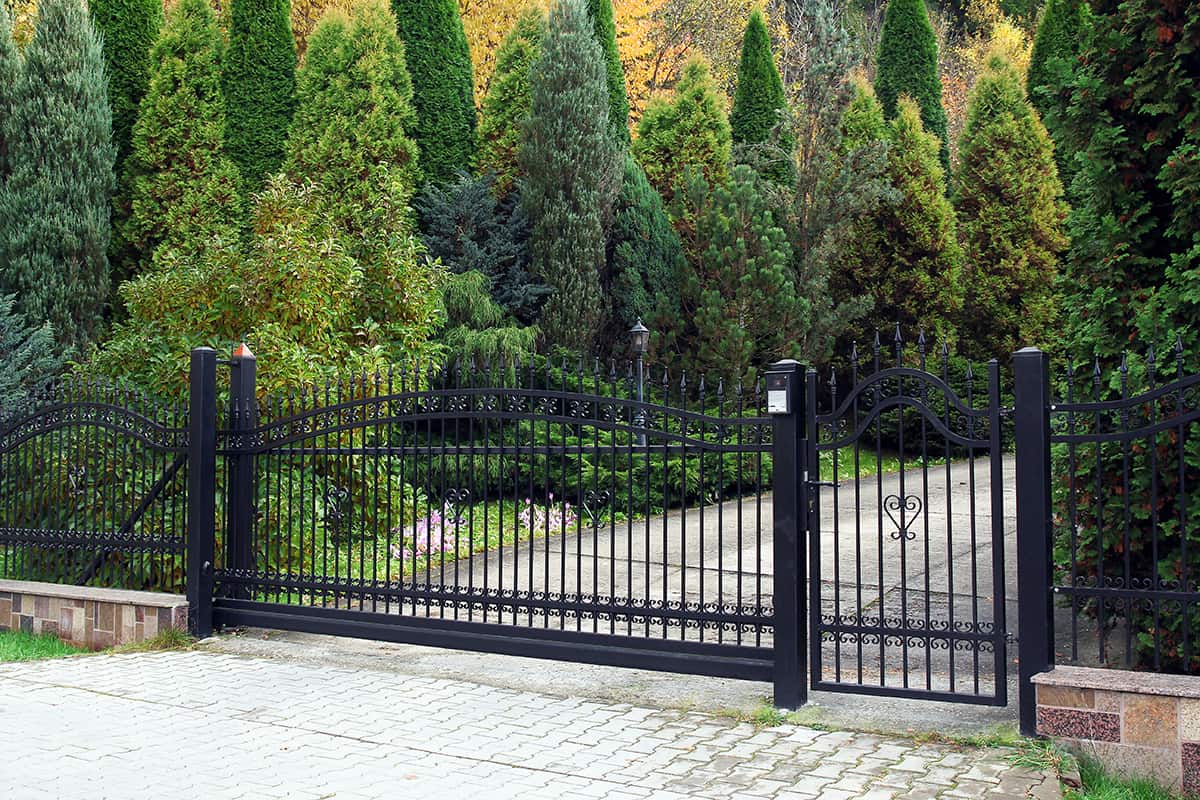 This type of fence will give a very classy and elegant look, but it comes at a cost. The typical price of a wrought iron fence ranges from $24 to $44 per linear foot. For a half-acre plot, you would be looking at a total cost of between $2505 and $4594.
Wrought iron fences are resistant to the effects of weather and pests and can last a lifetime; however, they do not provide privacy. These sturdy fences will need to be installed by experienced professionals.