If you're looking at having a swimming pool installed in your home or garden, then you have probably heard the term' endless pool'.
This type of pool is becoming increasingly popular among competitive swimmers and leisure swimmers alike, and the demand for these types of pools also means that there is more availability and choice on the market.
Here we look at the pros and cons of endless pools, the uses for them, and how much you can expect to pay to have one of these pools fitted on your property.
What is an Endless Pool?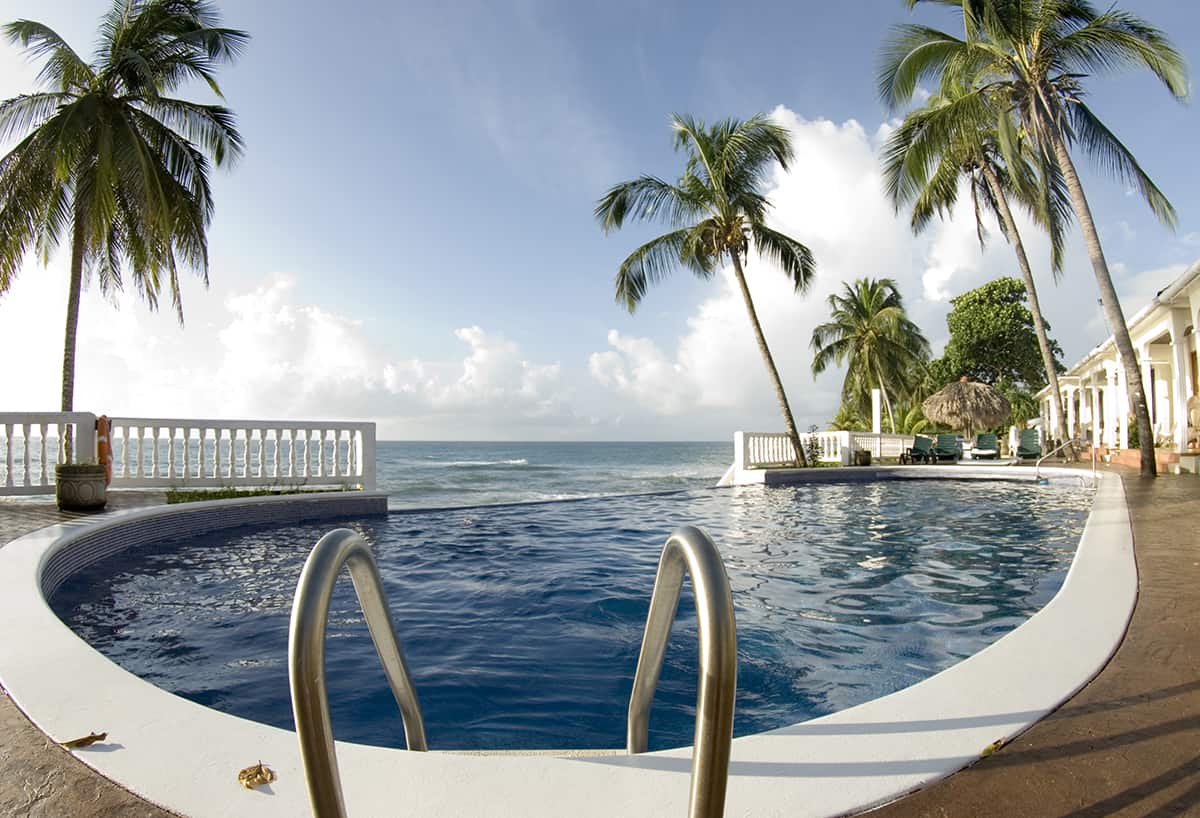 An endless pool is a small pool that uses a propulsive current, allowing the user to swim against the resistance of the water so that their swim can effectively be 'endless.'
It provides an alternative to lane swimming in public pools if you want to be able to swim in the comfort of your own home without other users, and it's also a great option if you don't have the space to install a normal pool in your backyard.
Advantages of Endless Pools
Compact
The advantage of an endless pool compared to other types of pools you can have installed in your home is the size. The endless pool is able to be compact yet allows you to swim unlimited distances because you are effectively swimming while stationary. A typical endless pool will measure 8 feet in width and 15 feet in length, though other sizes are available.
This compact size means that you can install an endless pool in your garden even if you have limited space, or if you don't have a garden big enough for a lap pool size, you can even install an endless pool in your garage or a purpose-built outdoor structure.
The fact that these pools allow you to swim continuously while still being compact in size means that swimming is becoming more accessible to more people.
Environmentally friendly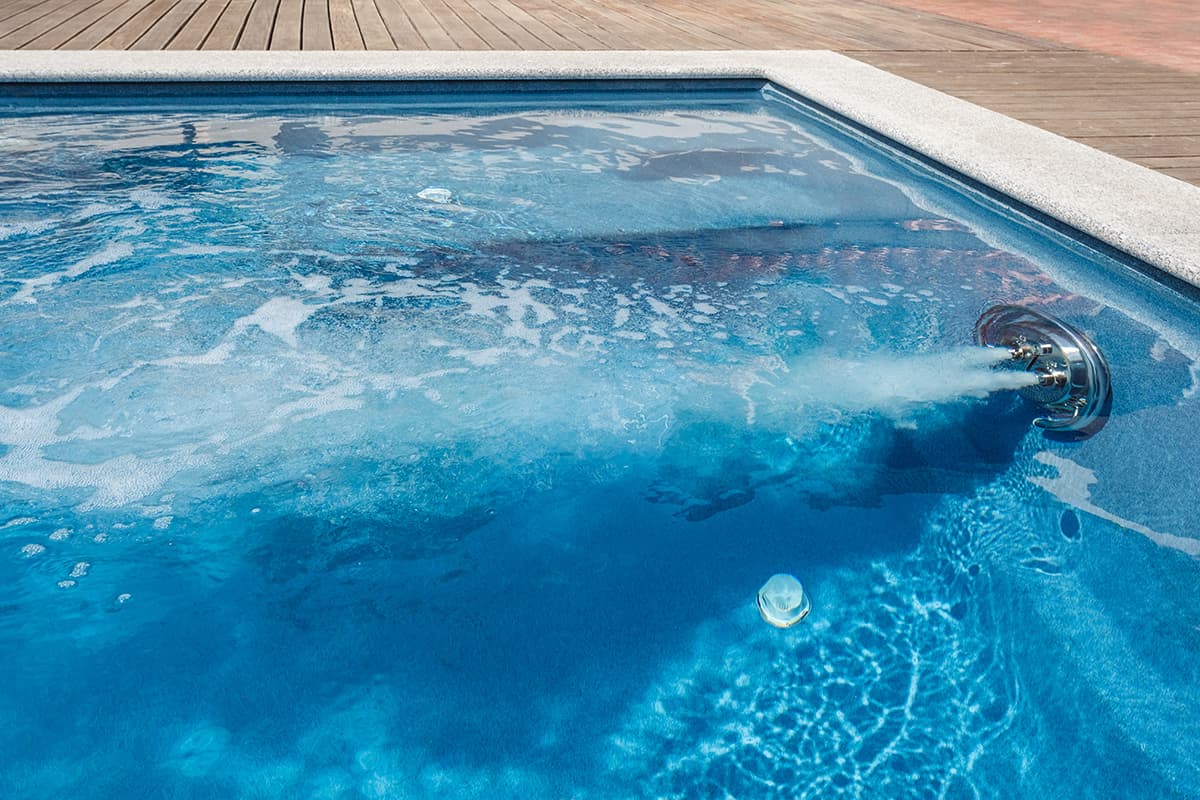 Compared to a full-size pool or a lap pool, an endless pool uses significantly less water and power. This makes it a more environmentally friendly option and can reduce the usage costs associated with running a pool.
Convenient
Having an endless pool on your property means you won't have to travel to the local swimming pool or lake to get your exercise in or train for a swimming competition.
This eliminates any travel costs such as gas and parking or public transport, and it also means you get to spend more time in the water and less time traveling. If you have a busy schedule, then the benefit of having an endless pool with such easy access will make a big positive impact on your daily routine.
Privacy
If you prefer to swim alone, without having to compete for a free lane, or having watchful eyes over you, then an endless pool is an excellent option. It can also be good if you feel self-conscious swimming in front of other people.
The result of the pandemic also means that many people do not feel comfortable venturing out into public places to exercise, so having an endless pool at home means you won't have to sacrifice your swimming in order to feel safe.
No membership costs
Gym and pool memberships can be expensive. The average cost of a gym and swimming pool membership in the US is currently between $50 and $60 per month, though in some areas or in high-end gyms, the monthly cost can be in excess of $100 per person. If you and your partner are paying $200 a month for a joint gym membership, then this equates to $2400 a year.
If you have had the membership for 10 years, this will amount to $24,000 in membership fees, which is significantly more than it would cost to buy your own endless pool. Although the initial cost of an endless pool can be high, you will be eliminating your membership fees and have access to swimming whenever you like for the rest of your life.
Practice technique
Endless pools are popular with professional athletes and coaches around the world because they allow you to practice and perfect your technique at home. Many endless pools are fitted with mirrors on the floor and walls of the pool so that you can watch and critique your own swim style to help you improve.
Exercise
If you enjoy swimming as a means of exercise, then having an endless pool on your property will be of great benefit. Swimming is a low-impact exercise that is great for people of all ages and abilities. An endless pool has many different settings so that you can customize the speed of the current, allowing you to use it for slow relaxing swims through to high-speed competitive swims.
Relax
An endless pool is intended for swimming in, but that's not all it can be used for. You can also have an endless pool fitted with jets and hydrotherapy settings so that it can be used as a spa for relaxation and turn the temperature setting right up to use it as a soothing hot tub.
Disadvantages of Endless Pools
Initial cost
The initial cost of an endless pool can be quite expensive, putting it out of the realm of possibility for many people. However, the cost is deemed worthwhile by many people to have all of the benefits that an endless pool offers.
Cannot practice turns
If you are interested in getting an endless pool to practice your swim technique, then it's worth bearing in mind that this type of pool won't allow you to practice certain moves.
The whole point of endless swimming is that you don't reach an end, but this also means that you won't be able to practice your turns or push-offs from the wall. Although endless swimming is great for practicing your swim stroke technique, it does lack in these other areas.
No time or length comparison
Many people like to swim laps or lengths. For example, you might do 50 laps for your daily exercise and then get out of the pool. In an endless pool, you're not able to easily calculate your laps or lengths since the pool has no ends.
You also won't be able to compete against your own times per lap since you won't know when a lap begins and ends in an endless pool. There are ways to get around this if you are tech-savvy, for example, by using a watch that will calculate your distance based on the movement of your arms.
Uses for Endless Pools
Swim training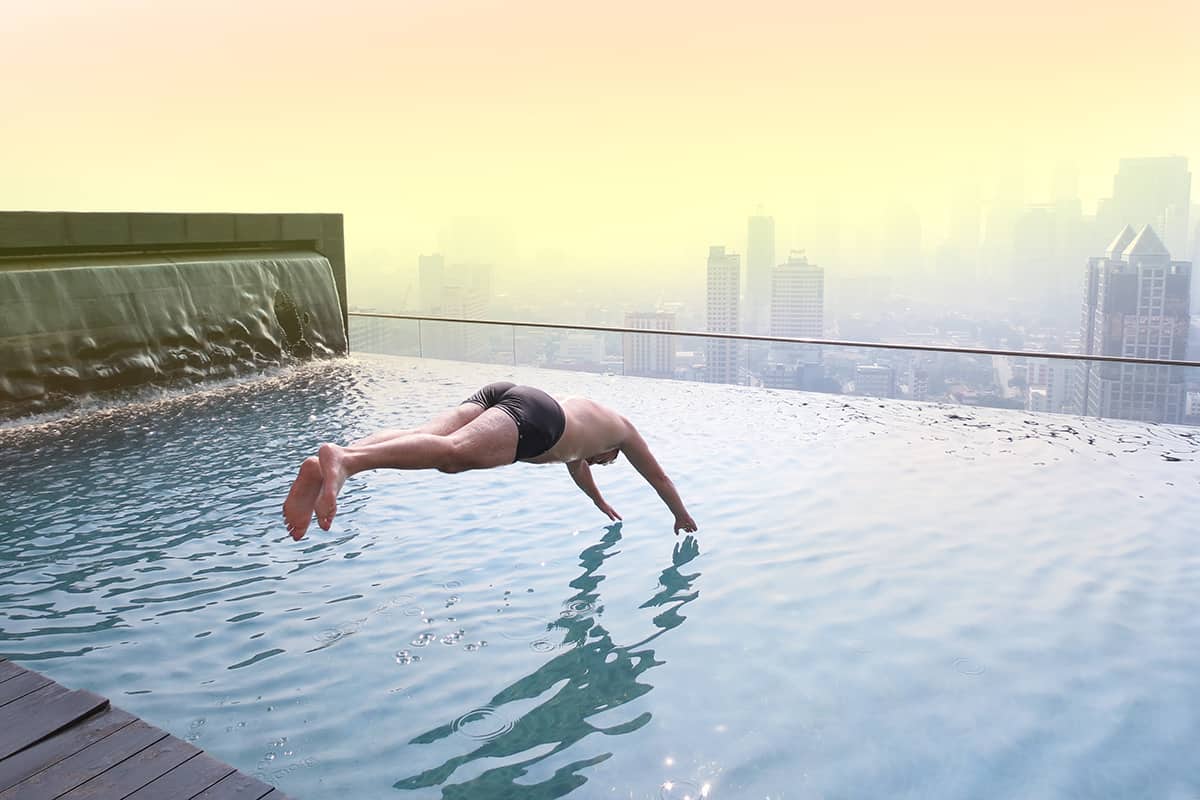 Endless pools were created for the purpose of swim training since they allow swimmers to practice their stroke in their spare time in their own homes, rather than needing to work around the schedule of a swimming pool and a coach.
Professional swimmers and leisure swimmers alike can use endless pools to train and improve their swimming skills.
Water aerobics
An endless pool is also a great place to exercise with water aerobics, a type of cardio fitness that is more gentle on the joints thanks to the support of the water. The resistance of the water can also help you to get a better workout and tone muscles.
Relaxation
Endless pools double up as spas, jacuzzis, or hot tubs with the addition of jets and hydrotherapy settings. You can customize the temperature of your endless pool water, so set it at one of the higher temperatures when you want to relax in the pool and use it as a hot tub.
When the pool is being used as a jacuzzi or hot tub, it can fit several people in it, so you can use it to entertain guests or to relax with your family.
Play
If you have children, then an endless pool can also be used for them to play in at any time of year. Since endless pools are heated, they provide a way for children to play outside even in cold weather, or they can be a great place to cool off during hot summer days.
When allowing children to use the pool, always be sure to turn off the current and check that users are not out of their depth and never leave them unattended.
Cost of Endless Pool
The cost to purchase an endless pool starts at around $16,000 and can go right up to $50,000 for larger or more complex models with additional features. The standard endless pool has enough space for one swimmer, but you can get double-width versions so that two people can swim at one time, though, of course, these will come at a higher price.
You should also consider the cost of installation, which can add thousands more to your final bill. An above-ground setup will be the most cost-effective option, though you can have an endless pool set into the ground or in a deck for a more streamlined look at a higher installation fee.