A canopy is a really useful piece of outdoor equipment in a number of scenarios. Canopies provide shade and protection from the rain, but they can also have additional features such as customized branding or sidewalls.
The way that you intend to utilize your canopy is going to define the type you need and the size that is most appropriate. Here we look at the standard canopy size, along with additional sizes of garden canopies.
The standard canopy size is around 10′ x 10′. There are also other common sizes, including 6′ x 6′, 8′ x 8′, 10′ x 15′, 10′ x 20′.
What Are the Canopy Sizes?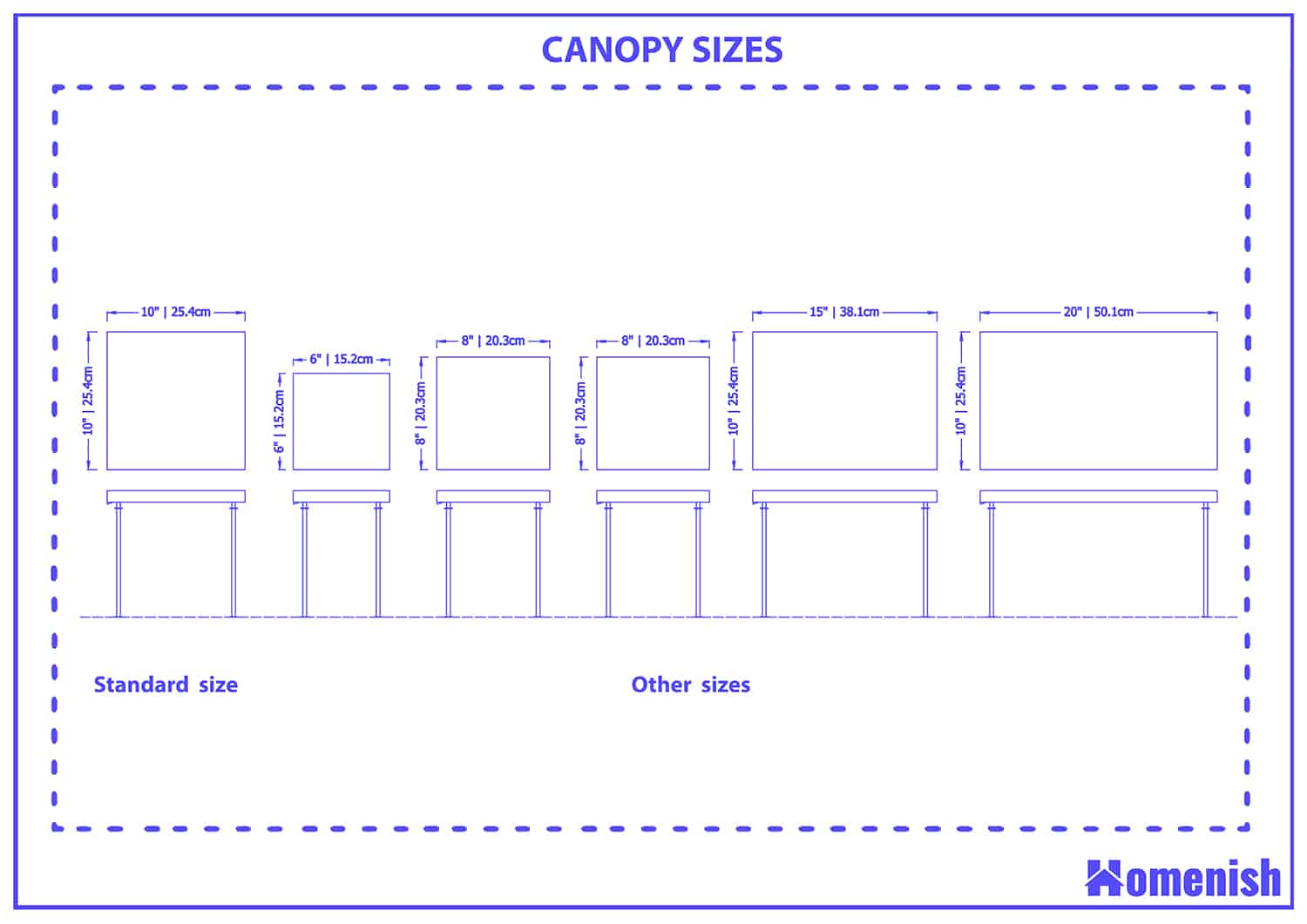 The size of a canopy is measured by the floor space it covers. It is important to note that depending on the type of frame or legs the canopy has, this will not necessarily translate to the size of shade provided. For a canopy with straight legs, the covered area will be equal to the ultimate size of the canopy.
For example, a 10×10-foot canopy with straight legs will provide 100 square feet of shade. However, if the canopy has slanted legs, then the fabric covering will be smaller, therefore reducing the amount of shade. For a 10×10 foot canopy with slanted legs, the actual fabric creating the roof will measure 8×8 feet, and therefore the shade will only be 64 square feet.
6×6 foot
This is the smallest size of canopy typically available. It is a great compact size for use in small backyards if you want to create shade for a children's sandbox or an outdoor sofa. It is also a common size chosen for use on the beach or in a park.
8×8 foot
This size of the canopy is still on the smaller side, but it works well for summer fetes and in the backyard.
10×10 foot
The most common size of the canopy, which is widely considered the standard canopy size, is 10×10 feet. This is a really versatile size because it provides ample shade in a garden but is still small enough to be taken out to the beach or park.
10×15 foot
This size of the canopy is best suited to use in large backyards if you like to hold garden parties because it will provide plenty of coverage if people want to escape from the sun or shelter in a storm.
10×20 foot
This is the biggest size of canopy you will find for domestic use. It can provide a huge shaded area of 200 square feet, making it ideal for holding an outdoor birthday or anniversary party where you expect to entertain a large number of guests.
Uses for a Canopy
A canopy is a temporary structure that can be erected in a matter of minutes to create an undercover area. The nature of most canopies is that they can fold down into a small package, which means they can be easily stored in the garage and transported to camping trips, tailgating parties, or used in the backyard.
Canopies are incredibly versatile, but before buying one, you should consider what the main use for your canopy is going to be, as this will affect the size that is most suitable.
Al fresco garden dining
One of the most popular uses for a canopy is to create a shaded seating area in the backyard. If your garden doesn't have a porch or a covered pergola, then a canopy is an easy-to-install and low-cost alternative.
If you plan to position a piece of outdoor dining furniture set under your garden canopy so that you can use it to enjoy meals outside in the shade, then you'll want to ensure the canopy is big enough to accommodate the table as well as all of the chairs. You might also consider using a garden canopy to create a relaxing outdoor lounge area, in which case you will need to measure your outdoor sofas and choose a canopy size that exceeds this.
Children's play shade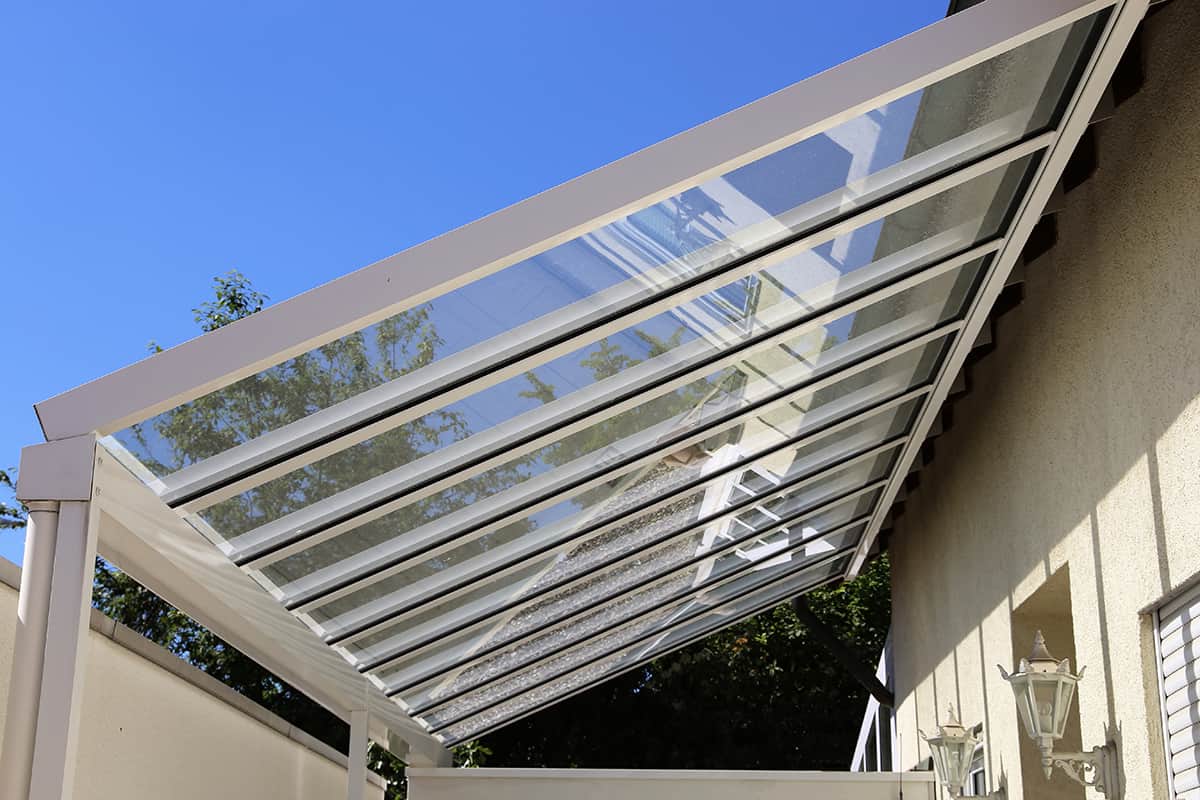 If you have young children, then creating a safe and comfortable play environment in the summer can be a challenge. Children love to play outside and explore nature or take part in water play, and this is something that most parents want to encourage.
However, the risk of getting sunburnt or suffering from heat stroke is a concern which means children are often kept indoors on hot days. To make the most of your garden during warmer months, you can use a canopy to create a shaded and cooler area for children to play beneath.
One idea is to install the canopy over the top of a sandbox or set up a paddling pool under the canopy so children can play outside all day long, protected from the sun's harmful UV rays. If your canopy is going to be used primarily as shade for a children's play area, measure out the space in your garden and choose a canopy size accordingly.
Tailgating party
Canopies can be put to great use at tailgating parties, creating a sectioned-off area for you to kick back and relax with friends. The best size of canopy for this purpose is one that will fit inside the confines of a parking space, so you can set it up in the spot behind where your truck is parked.
Beach cookouts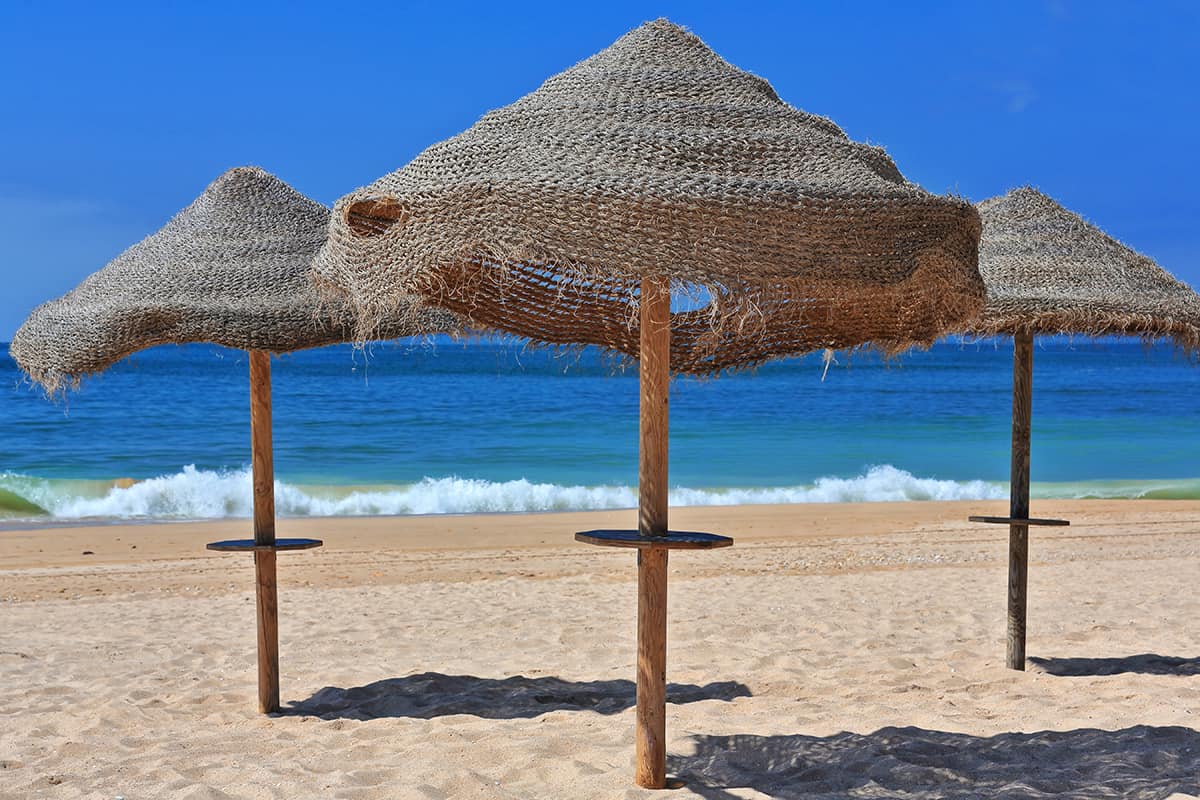 No summer is complete without a picnic or cookout on the beach. A canopy is a great addition to beach equipment because it can serve to create shade and a space to cool off away from the direct glare of the sun, and it can also protect you from rain if the weather takes a turn for the worse, ensuring your meal plans aren't ruined.
If you expect to use your canopy for this purpose, then you'll want to choose a size that will allow all of your family to fit underneath it comfortably.
Commercial purposes
Canopies are commonly used commercially at school fetes, county fairs, and street markets. If you are going to be running a stall at an event such as this, then a canopy can help to define your spot and distinguish it from other stalls while also providing shade or cover from the rain.
In this case, your canopy should be an appropriate size to cover your table and equipment without exceeding the plot size allowed by the organizers.