Maple wood is popularly used for making furniture, as well as kitchen cabinets and countertops, and it is also widely used for hardwood flooring. It has many beneficial qualities that make it an excellent choice for use in home decor. For example, it is hardwearing, long-lasting, and typically reasonably priced. Maple wood is favored for its pale creamy color, though it can also have a red-brown tinge.
The color of maple wood, like other hardwoods, will deepen over time in response to exposure to UV light and oxygen. If you buy an antique piece of maple wood furniture or have some maple wood furniture you have owned for a long time, you can find that it has a more golden or honey-like hue.
The sapwood of the maple tree is typically favored by carpenters over the heartwood because it has a more subtle grain and softer color, while the heartwood tends to be darker.
This means that the part of the tree your furniture is made from can affect the color of it and, therefore, the color scheme you use with it.
Benefits of Maple Wood
Eco-friendly
Maple wood is produced from the Sugar Maple Tree, botanically known as the Acer Saccharum. This tree grows in abundance across the United States and Canada, and if you buy maple furniture in North America, you can expect that the maple wood will have been sourced locally.
This makes it an eco-friendly option because the wood will not have traveled far and therefore have a lower carbon footprint than more exotic woods. Local maple is also harvested sustainably in order to protect the future of North American maple forests, further adding to the eco-friendly factor of this type of wood.
Strong and durable
Maple wood is a good choice for flooring, furniture, and cabinetry because it is strong and sturdy. It is ranked 1450 on the Janka scale, which puts it above oak and other hardwoods in terms of how dense and hard it is. It also rates highly when it comes to resistance against scratches and denting, which again makes it an excellent type of wood for use in the home.
Color and grain
Maple wood has a very creamy, warm color, which can be flecked with red-brown or have an overall reddish hue. It has a very subtle grain that can look swirled or striped.
The warm shade of maple gives it a wholesome and homely feel that will make any space in the home more welcoming and comfortable. Maple also tends to have quite a pale and neutral shade which means it works well with a wide range of decor schemes.
Versatile
The fact that maple wood has a pale and neutral tone makes it ideal for staining, so it is a good choice of wood to use if you want to achieve a different-colored finish.
Using Maple Wood in Home Decor
Flooring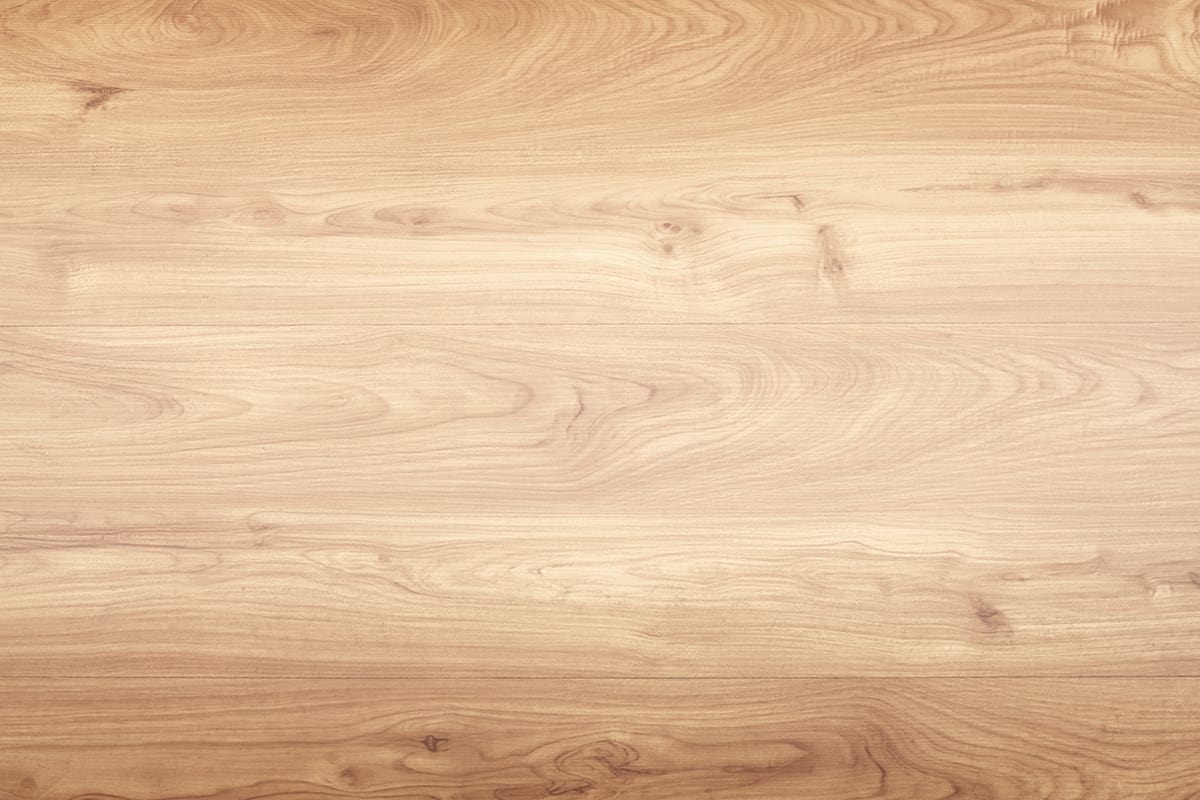 Maple hardwood floors are an incredibly popular choice because they offer durability that is almost unparalleled for the price. The durability in terms of strength and resistance to scratching is very similar to oak, which is one of the most popular hardwoods for flooring, but maple is considerably less expensive.
If you want a long-lasting and durable hardwood floor surface with a reasonable price tag, then maple is the best option. Some people prefer the look of oak, which offers more choice when it comes to color and grain patterns, but you can always stain maple hardwood flooring to give it the look of oak.
Maple hardwood floors are great for any room in the home. They have a pale and warm color that will make a room feel cozy and also create the illusion that the room is larger than it actually is.
Dark neutral-colored rugs look striking on maple hardwood floors, such as chocolate brown thick pile rugs or black cowhide rugs. You can also pair cool shades with maple flooring, like a navy blue rug or a teal rug.
Countertops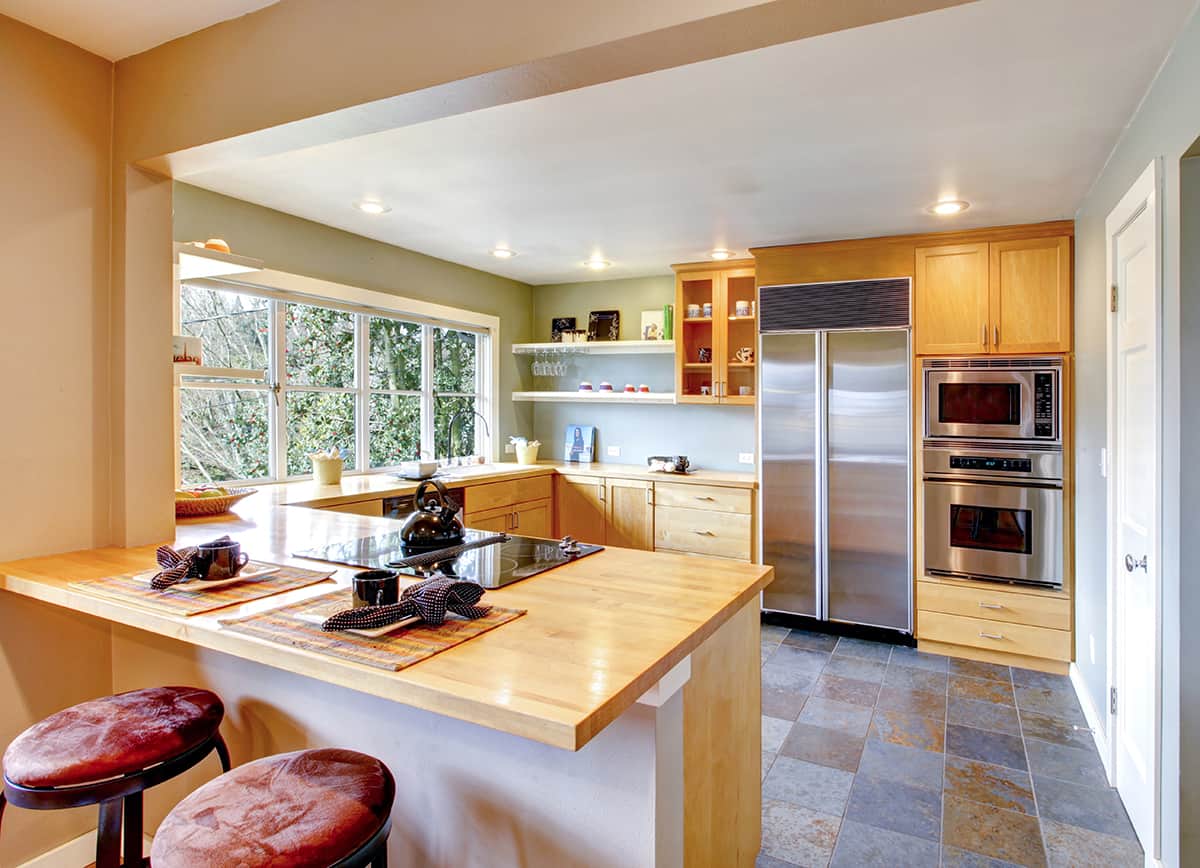 Countertops in the kitchen can be made from maple wood if you want to achieve a rustic farmhouse look or a country cottage-style interior.
This wood has a light-colored finish which can make a kitchen feel bright and airy, compared with darker countertop surfaces which can absorb the light in a room and make it feel gloomy.
Maple wood is very durable, which makes it a great surface for preparing food on, though you should always ensure your wooden countertops are sealed and protected by chopping boards when you are preparing food.
The warm color of maple wood countertops makes a kitchen feel welcoming and homely, like the heart of the home where the family wants to congregate.
Furniture
Furniture made from maple wood will last for decades, so it is a good choice of material if you are investing in some pieces you want to have for a long time. It will be more expensive than furniture made from softwoods such as pine, but it will present more of an investment because it will be considerably more durable and long-lasting.
Maple wood is great for a wide range of furniture items, including wardrobes, chests of drawers, coffee tables, side tables, dressing tables, nightstands, dining tables, dining chairs, and rocking chairs.
Cabinetry
Maple wood can be used to make kitchen cabinets or other cabinets in the home, such as custom book cabinets or closets. As a strong and durable hardwood, it represents a solid, high-quality choice of material that will stand up well against heavy use.
In a kitchen with maple wood cabinets, choose a warm color scheme using neutrals like beige and tan or a spring fresh theme using soft yellow and green.
Colors to Use with Maple Wood
Buttercup yellow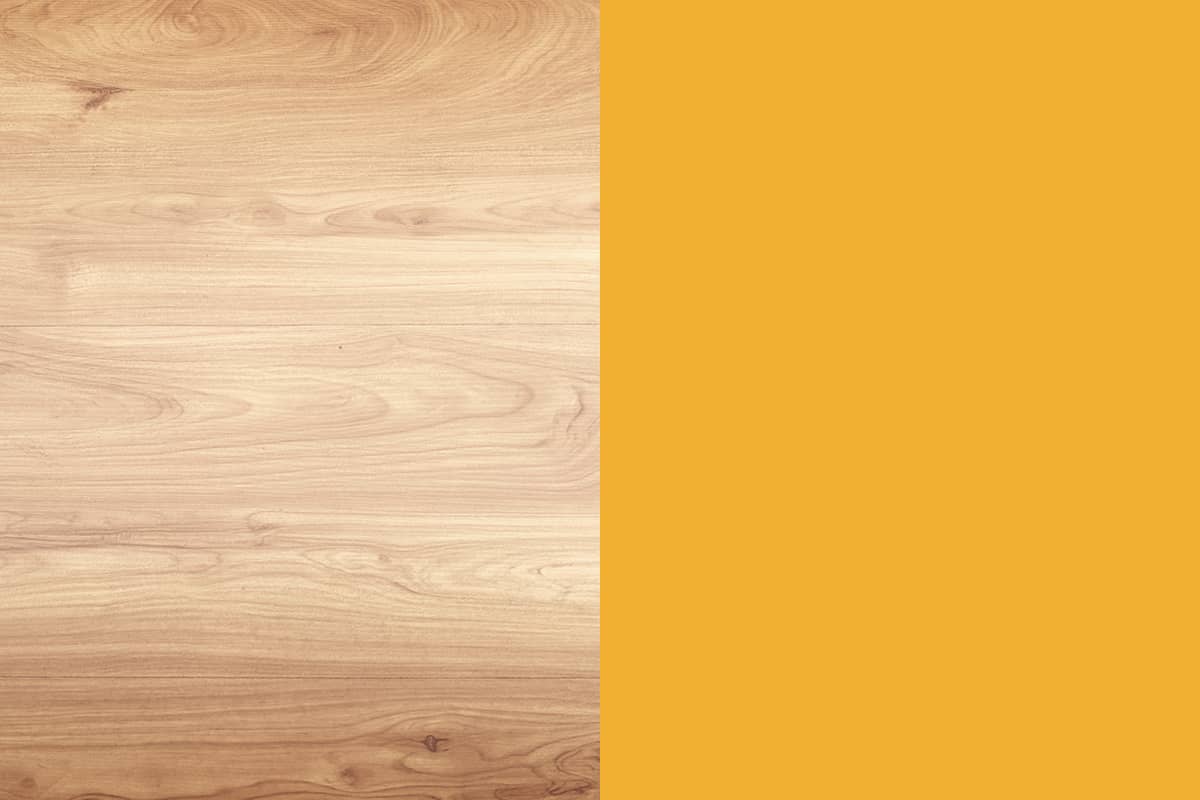 There are creamy pale yellow tones in maple wood, so if you pair it with buttercup yellow walls or accessories, then you will achieve a cohesive look. In a kitchen, paint walls yellow and opt for maple wood cabinets, then opt for white countertops to maintain a fresh and airy feel in the room.
You could also add in yellow accessories to further draw out the yellow tones in the maple wood, such as a yellow vase with a fresh bunch of flowers in or yellow kitchen towels.
Sage green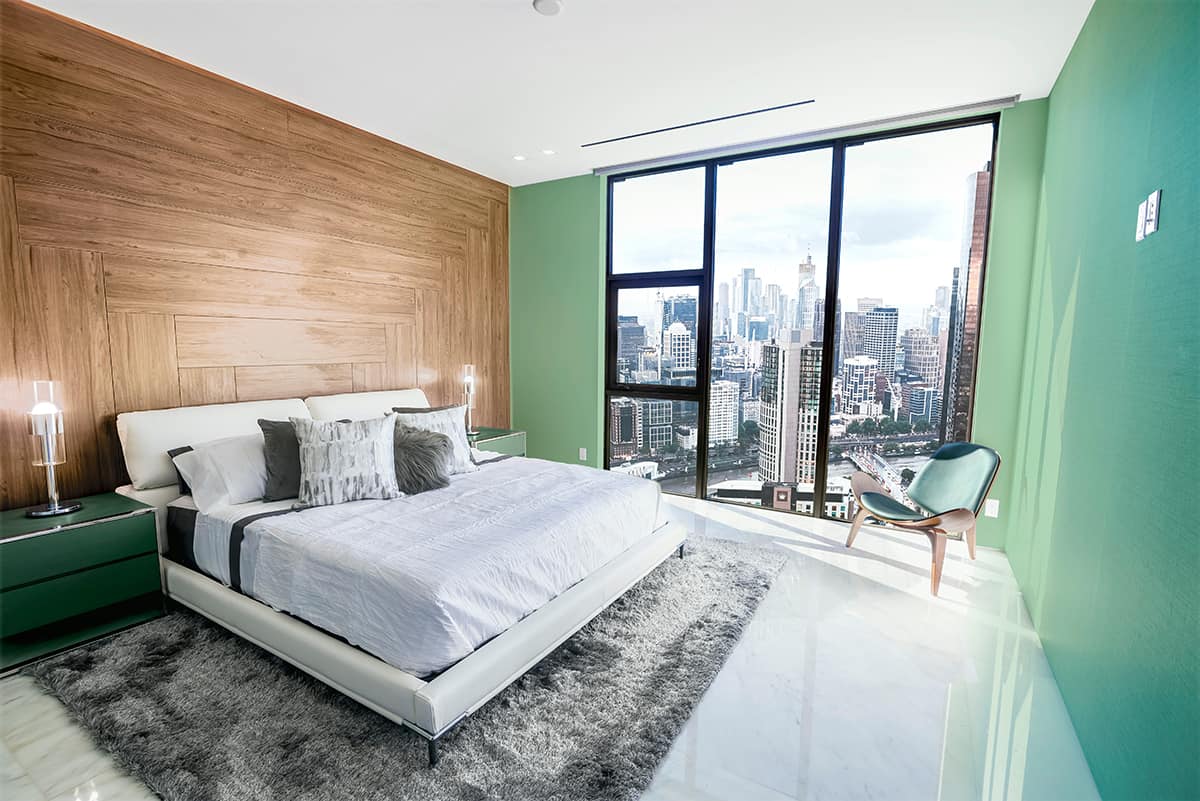 Sage green is a muted shade of green that is earthy and slightly dusky. It will provide a contrast next to maple wood that has red tones in it, but the contrast will be subtle due to the muted tones in both colors.
In a dining room, paint walls in sage green with a maple dining table and chairs set. You could use yellow curtains and accessories to create an analogous color scheme or choose blue curtains for a soothing feel.
Turquoise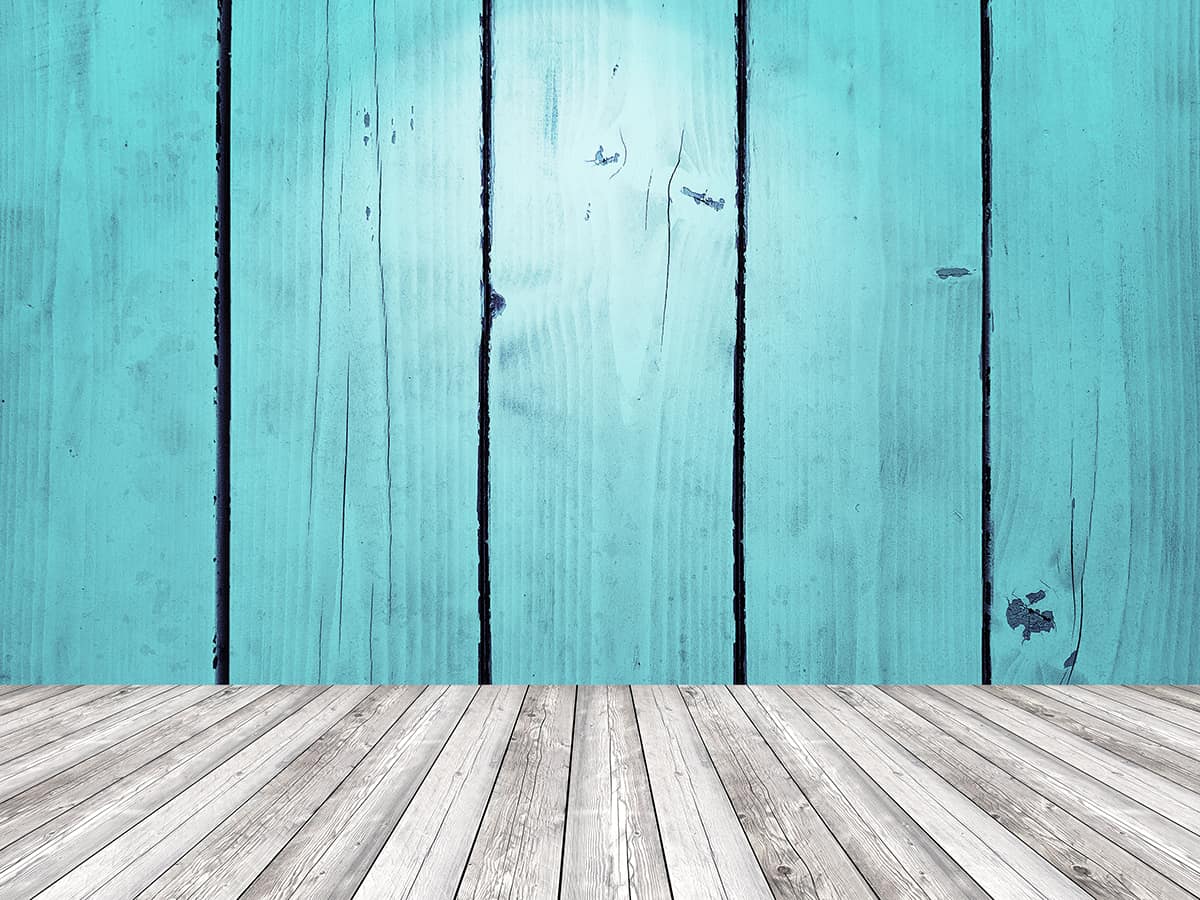 Turquoise is a vibrant shade of blue with components of green. It will look quite striking next to maple wood, as the warm tones in the wood contrast with the cool tones of turquoise. This is a nice color scheme to use in a living room or bedroom, with a maple wood floor and turquoise sofas or a turquoise rug.
These two colors can be used to create a lively and energetic space that doesn't feel too intense or overwhelming. It will have a bright and fresh yet somewhat relaxing feel.
Gray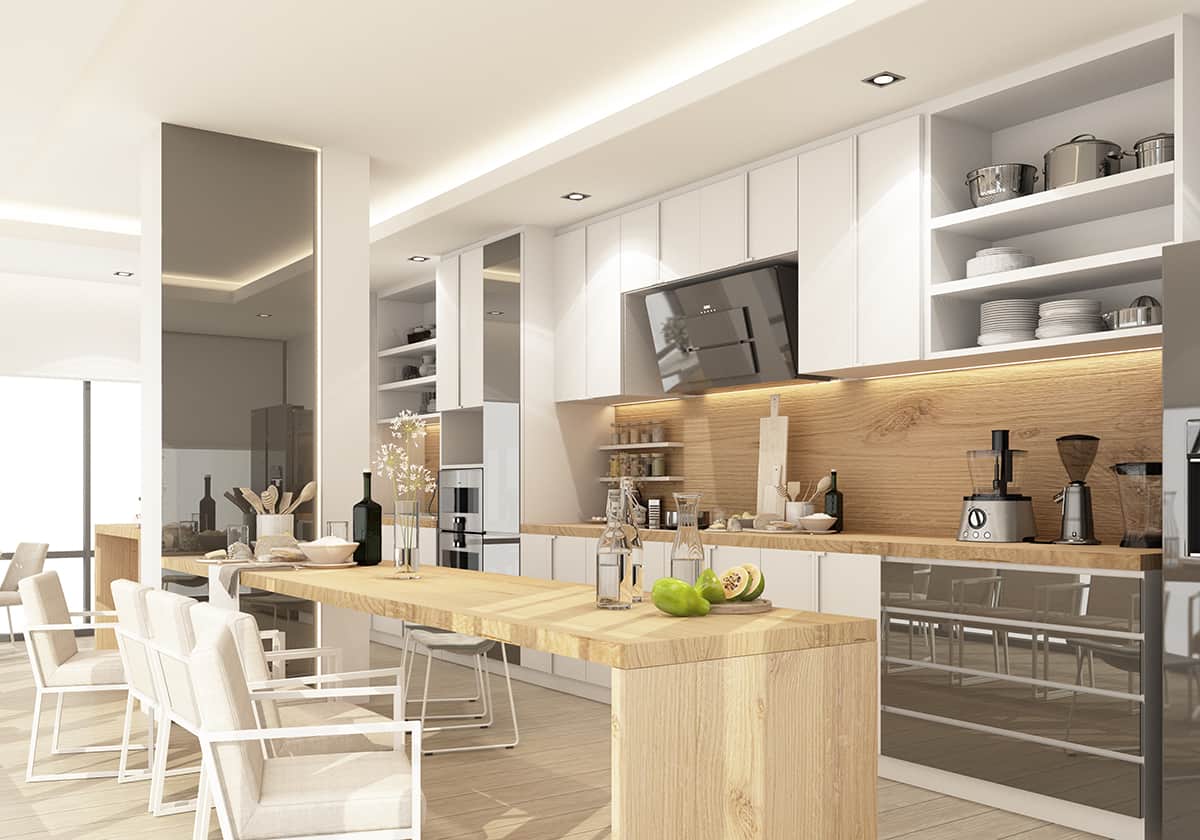 Gray is a great color to use with maple wood if you want to tone down the creamy shade and create a space that feels more neutral and modern. Use pale shades of gray to create a contemporary space that is open and airy or darker shades of gray for a space that is more dramatic.
A modern farmhouse kitchen will look impressive with mid to dark gray cabinets and maple wood countertops. Opt for a white marble tile backsplash and a white tile floor to contrast against the gray and maintain the modern style.
In a bedroom with maple wood flooring, paint walls in a soft shade of pale gray and choose pure white bed linen, complimented by a faux fur gray rug at the foot of the bed. This color scheme will feel fresh yet inviting because there will be a warmth coming through the creamy tones in the maple wood, yet a cool sense resulting from the gray colors.
Tan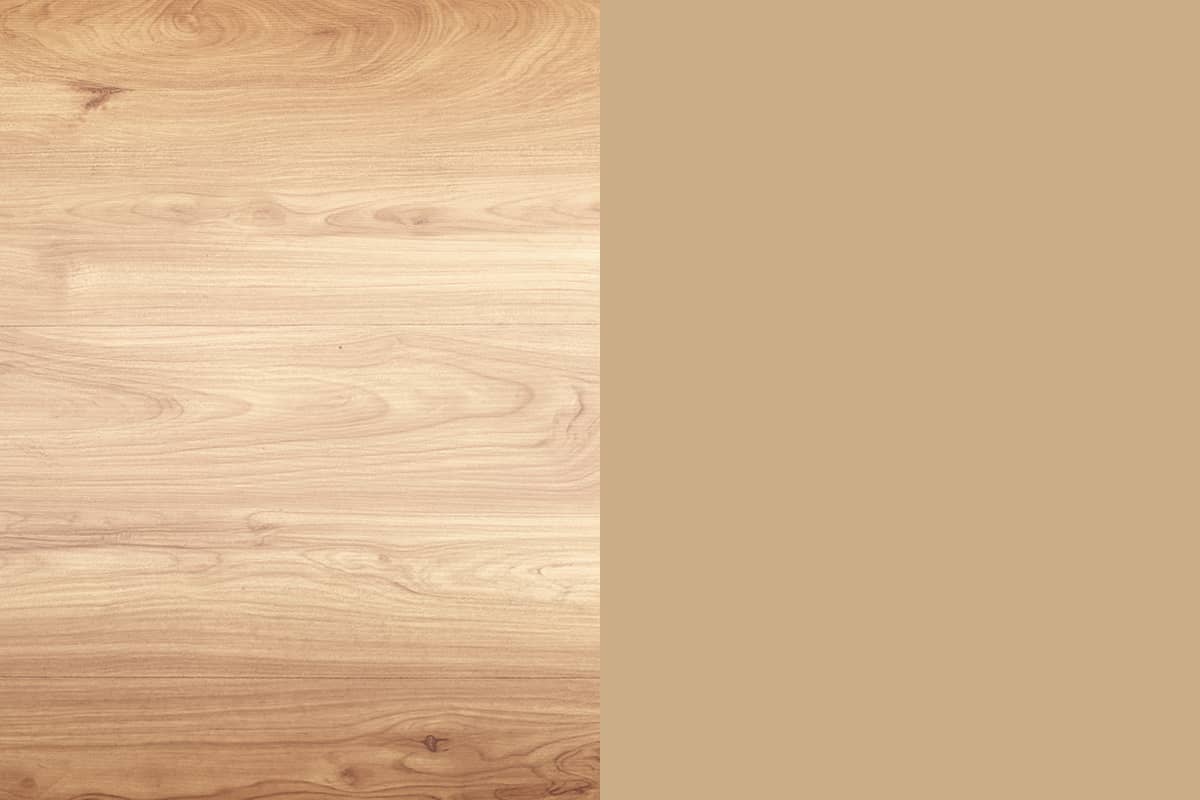 Tan works well with maple wood in rooms where you want to achieve a cozy and comfortable rustic look or a warm Scandinavian style. In a space with maple hardwood floors, choose tan leather sofas and burnt orange cushions, or for a natural look, add in tan-colored jute rugs and woven baskets.
As warm shades, both maple and tan together will contribute to a snug feeling in a room where you want to spend time relaxing. Soft shades of tan will result in a space that feels bright and airy or use deeper tan colors for a more intimate space.