Walls serve an undeniable purpose in every building. They are built to be strong enough to support the floors, ceilings, and roof; they give buildings their shape while also offering privacy, security, and shelter. It's impossible to build a house without walls, so no matter what kind of house a person lives in, walls make a very prominent part of their home's interior and exterior.
For this reason, most people prefer to keep their walls looking beautiful at all times. Ugly walls are an eyesore, especially if you have to stare at them every day. Ugly walls could have your home feel like a prison, and this is very difficult to bear.
Sometimes people prefer to leave walls bare either because they cannot afford to paint their walls or because they're living in a temporary home and do not want to waste money on a wall makeover just to pack up and leave when it's done. Whatever the case, there is simply no reason to have an ugly wall, and there are cheap, easy, and even temporary ways to cover up your wall.
Painting the walls of your home is one of the most common ways to freshen up the look; however, while painting your walls may appear to be the go-to answer, it is not necessarily the cheapest alternative. Your imagination is the only limit to what you can do with your walls. Fabric or curtains, foam board, plants, peel-and-stick, and wood covering alternatives may all be used to change the look of the room.
This article suggests several cost-effective and practical alternatives that could be handy if you want to update your old decor or cover up all walls.
Wallpaper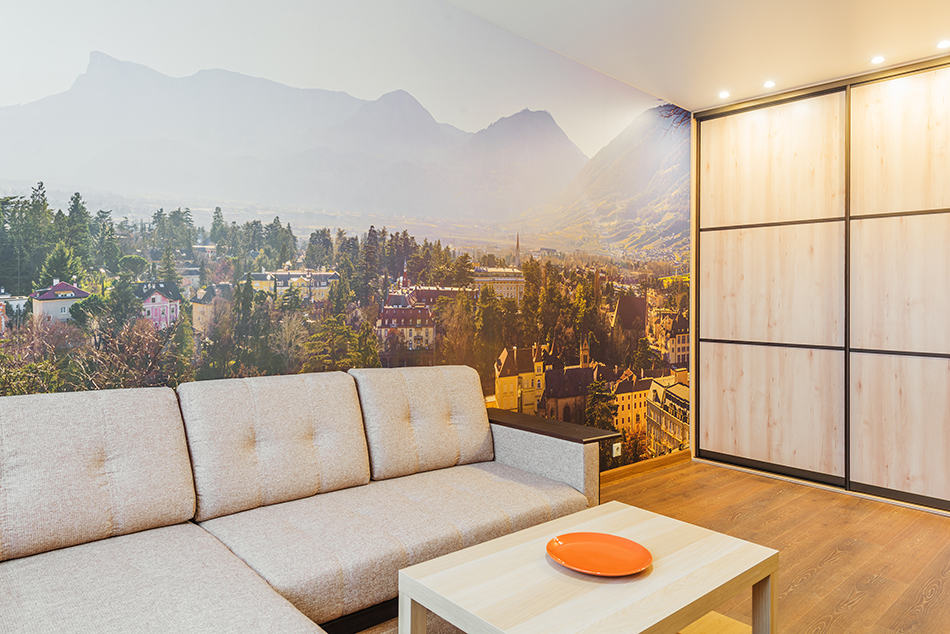 You may use printed or simple wallpaper choices to decorate one or more walls in your room, depending on your choice. It will provide a fresh look to your boring old walls and provide your decor a sense of sophistication. In addition to making your houses look more luxurious, fashionable, and modern. You can find a wide range of colors and patterns in stores, so whether you want flowery wallpaper or one with geometrical designs, they're pretty easy to get.
You also don't need to pay a professional to wallpaper your walls. To get the task done by DIY, all you'll need is a gauging tape, a sewing kit, wallpaper paste, a paintbrush, a painting roller, a wood chair, and a snapping blade, as well as your selected wallpaper.
Fabric Covering
If you don't like the look of wallpaper on your walls, try covering them with your favorite fabric alternatively. This unique technique can help your space match the elegant Boho trend, which for a while now, has been considered quite fashionable. Fabric, particularly patterned fabric, could provide a new and fresh look to an otherwise flat room. It would also give your room a warm and inviting look without making you break the bank.
You could always search through your linen cupboard for old sheets and blankets that may be converted into wall hangings (if you like this idea). Furthermore, using tie-dye might is also a great idea. Either way, fabric coverings will hide any unattractive flaws or defects on your walls. This is one of the simplest and cheapest ways to cover up dingy walls. You could even use a tapestry to do this. If you're skilled at knitting, you could make something elegant for your homes.
You have two options in fabric covering;
Starched Fabric Wall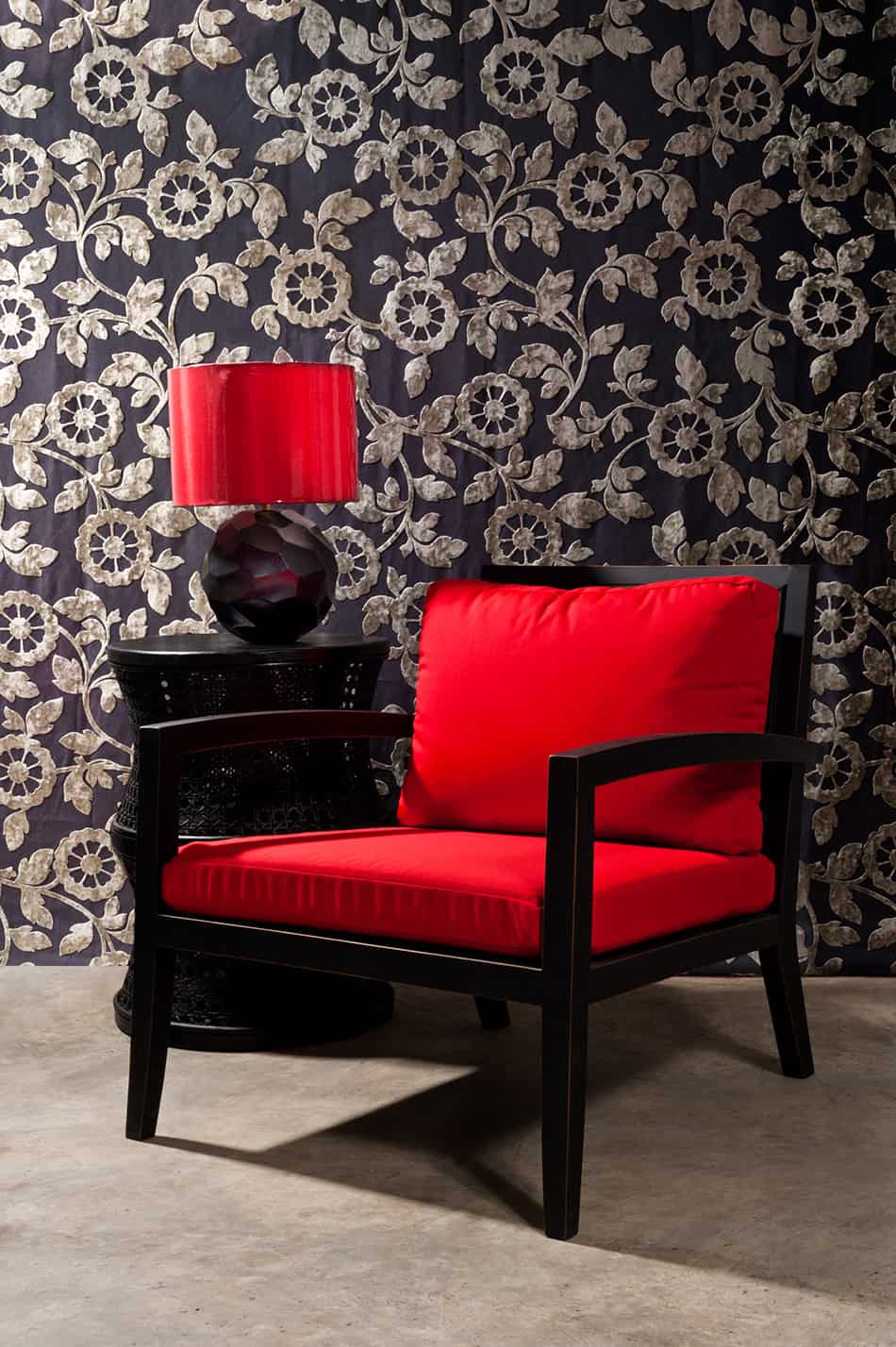 Using 100 percent cotton material in your chosen pattern or design is the simplest method to construct a fabric wall cover. Just measure and cut the fabric for the area you want to cover. Apply starch to the wall and iron it in place. You don't have to cover the entire wall; you can also use this technique to create intriguing focus pieces. You may carve a tree, a butterfly, or even a child's name for their room.
Loose Fabric Wall Cover
This one is similar to the one above, except the fabric isn't directly attached to the wall. Fabric can be hung from a curtain rod or held up with tacks. Curtains or flat sheets can be used in the same way. Flat sheets are frequently used as the most cost-effective alternative.
Curtains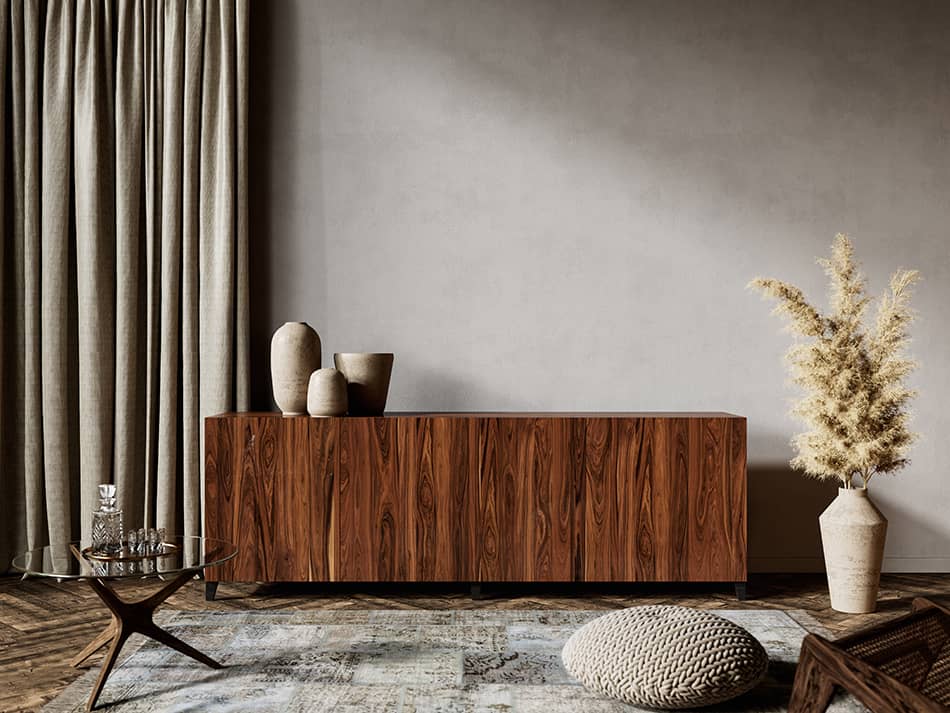 Curtains aren't just for covering windows; they may also be used to hide any flaws in your walls. Not only that, but carefully positioned curtains may make your ceilings appear taller, giving your space a more sophisticated and opulent appearance. They also give your room a sense of depth.
When it pertains to cheap wall covering ideas, many people consider using furnishings or wall art to hide up peeling paint or wires dangling. While either option is decent, try hanging a curtain to provide the appearance of a window even if there isn't one for a fresher look.
To give the appearance of towering ceilings, just place a rod a few centimeters underneath the ceiling and suspend floor-length curtains. The type of fabric and design of curtains you choose will be determined by your budget and the other home's decor. If you're not certain about that, you can pick between curtains and shades.
Wood Covering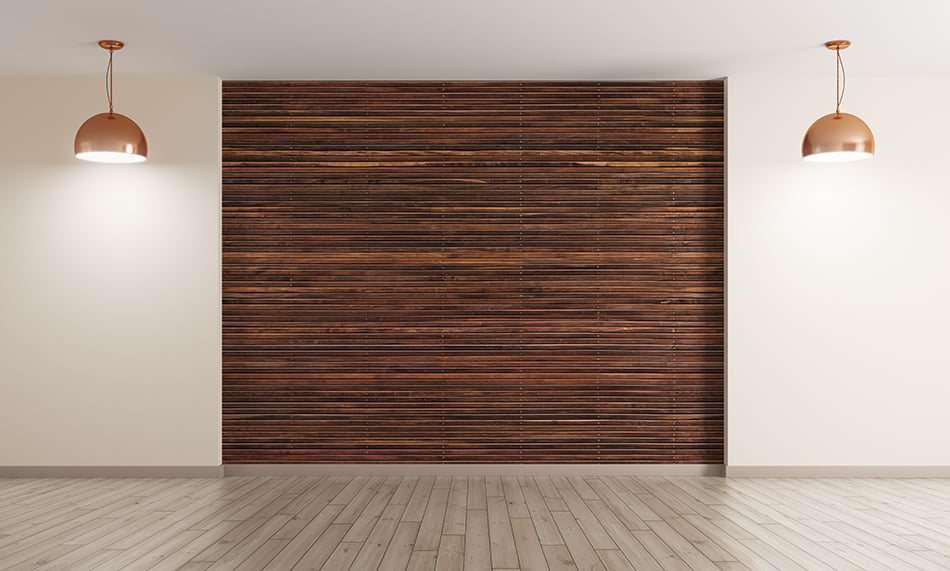 If you want the aesthetic of shiplap or beadboard in your more contemporary home, you may get it for less money by utilizing materials meant for flooring, such as paneling. Hardwood, synthetic hardwood, recyclable wood planks, and affordable flooring options such as laminated and engineered vinyl planks (EVP) may all look fantastic on walls. Another simple and inexpensive DIY wood wall covering option is peel and stick shiplap.
In sitting rooms and bedrooms, shiplap, as well as other wooden wall coverings like this, is quite popular. This offers your room a rustic vibe that blends well with most other decorating styles. Shiplap is accessible as peel-and-stick wallpaper as well as wood planks for a more authentic look. Consider using regenerated wood for your DIY wooden wall coverings project if you are environmentally conscious.
Vinyl Wall Decals
Vinyl wall decals may be put to the wall without causing permanent damage. Simply put them where you want them on the wall and then peel them off when you're done. You can purchase variants that don't cover the full wall surface.
Wall Paneling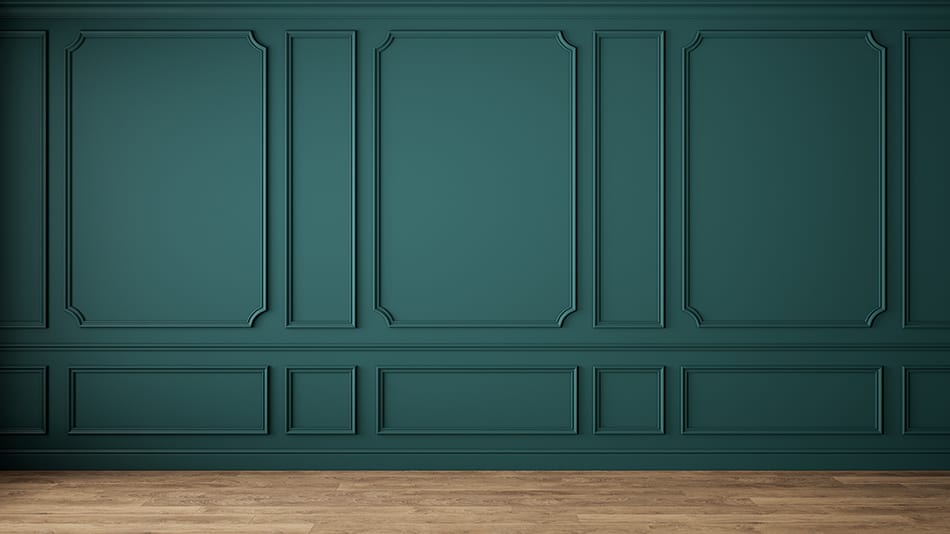 Most homes built in the 1960s had wall paneling as a standard feature. If you do not like the look of your current wood paneling, try painting the walls white. This hue will enhance the room's look and breathe new life into the wood wall panels. Painting wall paneling is a less expensive option than removing it off the drywall entirely, which can be difficult because old paneling is usually bonded to the drywall.
The important step in painting antique paneling is to apply a priming layer. Primers will adhere to the ancient paneling's occasionally gleaming surfaces. This will prevent the topcoat from peeling and ensure a smooth final appearance.
Plants Wall Coverings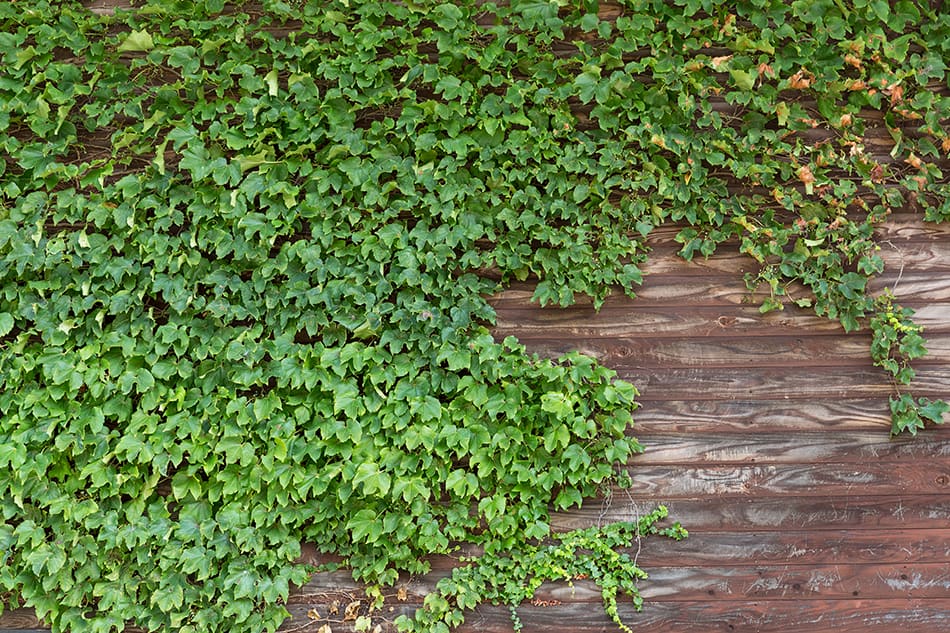 Another cheap and interesting way is to plant plants for wall covering. Many plants are just perfect for it. The most popular are vines. Because they climb organically, they are one of the greatest plants for covering walls. Some vines, such as ivy, are genuine climbers that cling to surfaces with aerial roots. Honeysuckle twines its stems over handholds. To allow them to ascend, you'll need to install support.
To give support for the wall-covering plant, install wires or a scaffold to the side. Check to see if the framework is strong enough to support the mature vine. As the plants mature, they become heavier. If your plants are in containers, you can put them in the ground whenever the ground isn't frozen. Dig a 45.5-cm-deep hole for the vine. Place the plant and fill it with excellent soil aside from the wall's base.
Tiles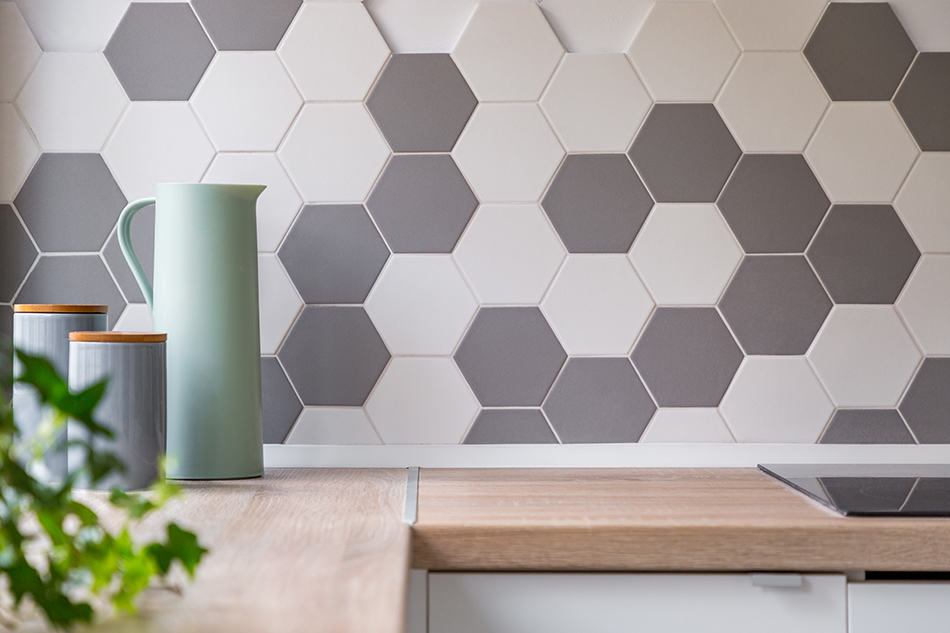 Tiles have remained a popular choice for bathroom and kitchen walls, but these may be costly per square foot. Backsplashes in the kitchen can serve a dual purpose. They can safeguard your walls while also showing off your style. They may make a huge impact – or blend in more subtly with your cabinetry and countertops if you want.
Check into recycled glass tiles, which may cost half as much as regular tiles and are made from discarded but perfectly good materials. Tile installation isn't as difficult as it appears. Peel and stick wall tile sheets could be another cost-effective wall covering solution for homeowners if you're not prepared to commit above one.
Foam Board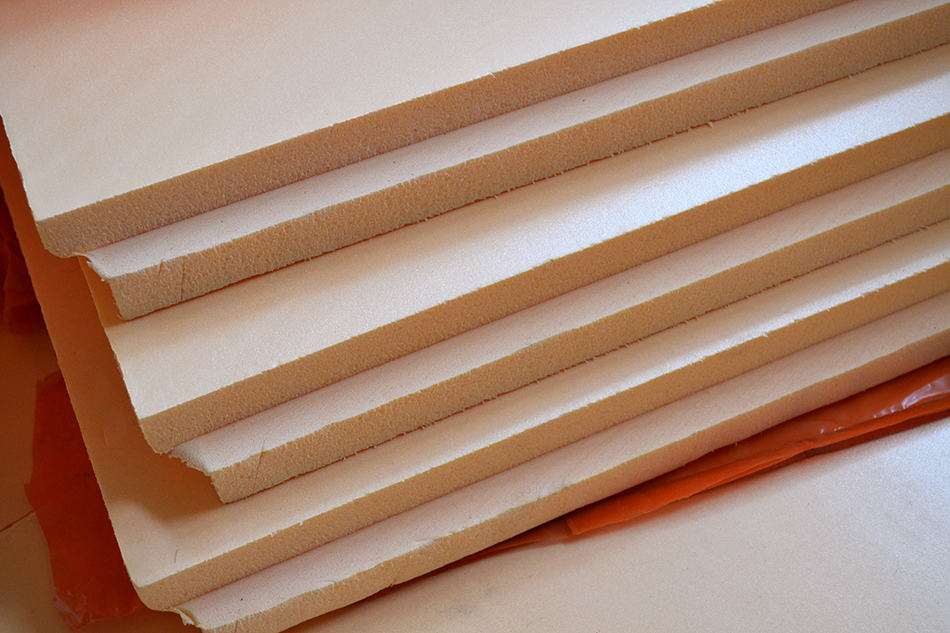 Foam is essentially a blank canvas on which you may draw whatever you want. You may either install foam board as individual panels, one at a time, or as a whole. Alternatively, you may join them and cover them with any kind of material.
Wallpaper, cloth, decoupage art, or photographs can all be used to cover the foam. If you wish to put it all at once, make sure the foam is somewhat bigger than the space it will cover. This will help in the permanent fixing of the wall. Tacks can also be used to attach them to the wall.