Today's world is filled with so many fascinating options that it's sometimes pretty difficult for decorators to make up their minds when selecting pieces for interior décor.
For this reason, mixing and matching have become quite popular in interior decoration, and not only does this idea work pretty well, but it's also one of the most creative ways to decorate, especially when it's done properly.
Consider an exquisitely decorated room that consists of leather and fabric furniture. While this design might often make you and your guests feel inspired, it usually requires some boldness and inspiration to use more than just a singular type of material for furnishings. So, can you mix and match the furniture? The answer is yes.
Why Mix and Match Furniture?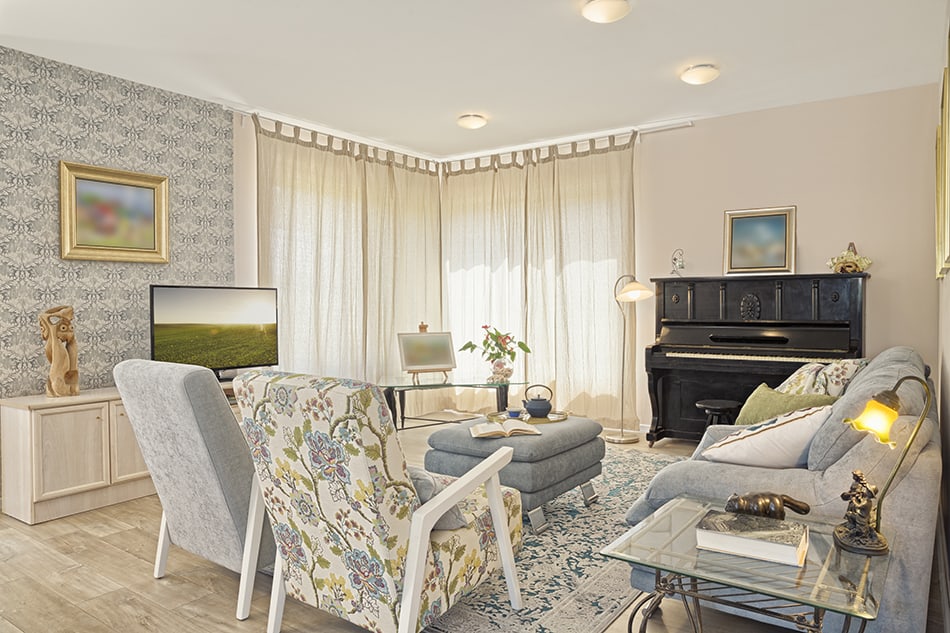 Sometimes people mix and match furniture out of necessity. Other times it's to appease an eclectic flair. Matching and mixing your furniture pieces often offers you a sense of cohesion and brings some much-needed style to every room.
There are times when people have no other choice than to mix and match furniture. For instance, sometimes you need extra furniture, but the furniture set you already have has been discontinued, so you'll have no option other than to buy different furniture.
At first thought, one may be uncertain about pairing up leather and fabric furniture. However, this style of decoration is excellent and permissible when it comes to design alternatives. The blending and pairing-up of various upholstery fabrics are the trademarks of eclectic design.
The solution is to plan your room holistically. While picking accessories, lighting, as well as wall, floor, and window furnishings, consider picking items made of different materials that will, in the end, bring the room together and tie up this robust outlook.
A majority of leather sofas tend to have neutral colors like black, brown, or cream, which can match well with bright-toned colors. However, if your sofa is of a lighter hue, choose your ideal fabric furniture in a calming color to help in neutralizing the room.
You can also brighten up a leather couch and add more color to a room with soft and warm neutral colors such as ivory, cream, and beige-colored fabric boho throw pillows, just to mention a few.
Leather and fabric furniture segments, more often than not, blend nicely together, so long as you follow the rules when pairing them, you should be fine. It is also necessary to mention that there is no rule regarding decorating that states that leather and fabric furniture cannot be paired.
A room has an immaculate and lustrous appearance when every piece of furniture coordinates well. That said, you can successfully create a remarkable and cozy room by mixing leather with fabric furniture.
A feeling of playfulness can be achieved by having some variations between your ottomans, sofas, accent chairs, and loveseats. Furthermore, this disintegrates dullness, promotes eye mobility, and adds quality.
However, mixing this two requires a bold approach, and one should grasp the art of integrating and harmonizing furniture of contrasting quality and materials for visual pleasure.
How to Pair a Leather and Fabric Furniture
Creating Harmony with Leather and Fabric
Though it may seem like a safe choice at first, it can become boring as time passes by to have all your pieces of furniture and upholstery come in the same kind of material. That is all fabric or all leather.
You can choose to make things more interesting and add life and visual appeal to a room with a blend of leather and fabric furniture. Permit yourself to indulge in a variety of textures and colors for the living room sitting. C
reate a bright, welcoming look by combining leather sofas with fabric chairs as well as ottomans or loveseats. Furthermore, don't forget to use décor accents, furniture, plants, and other elements to finish off your room's outstanding look.
Leather and Fabric Sofa in Rustic and Mediterranean Interiors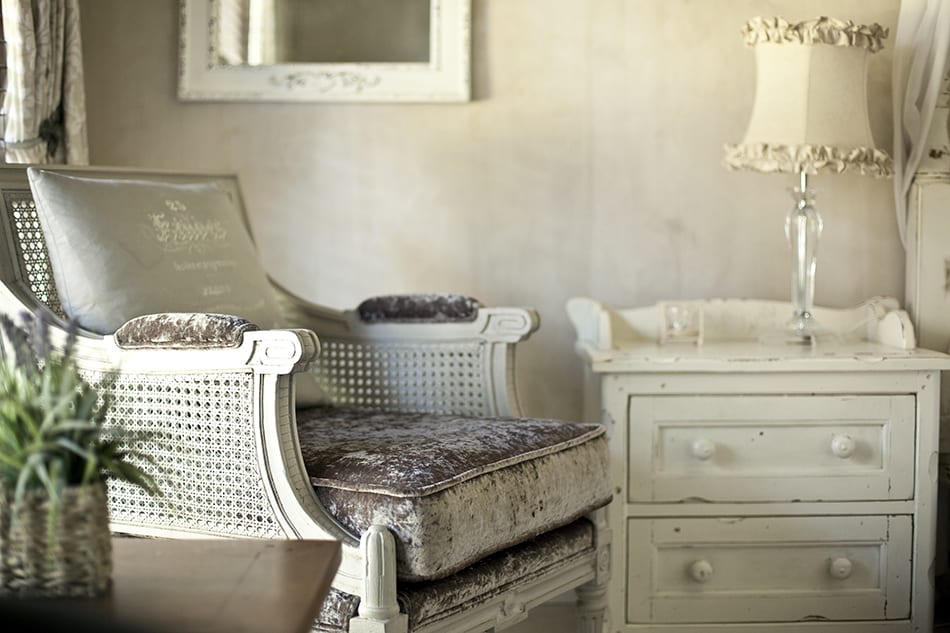 These two elements, when embedded in rust and Mediterranean indoor spaces, would bring a mix of both heavy and light relaxing neutral colors in addition to creating a warm feeling. For a very long time now, leather sofas have always represented class and style.
On the other hand, a warm and home-like feeling, as well as comfort, is provided by fabric upholstery. The fabric and sofa upholstery combine nicely and blend into a rustic interior, giving the entire room a welcoming look.
Leather and Fabric Sofa with Modern Design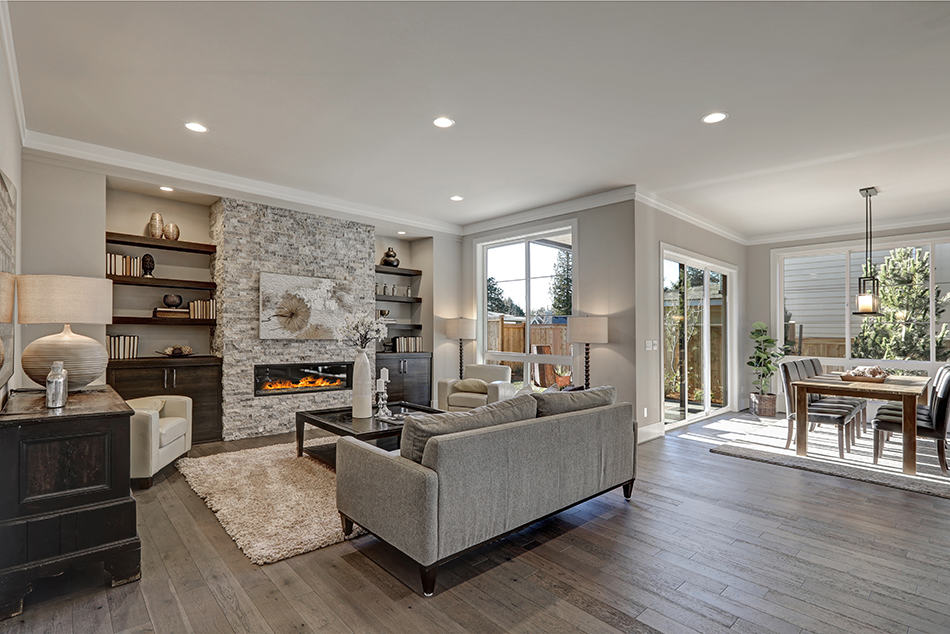 Although they are commonly associated with traditional designs, leather and fabric sofas have found their ideal place in the modern-day setting. A modern sofa is more often than not characterized either by straight lines, coordination designs, or distinct colors designs. The color pattern is often concentrated on classic black, white, or a mixture of these two colors. The trendy gray color is a popular choice as well.
This color produces quite a nice outcome when mixed with either of these two colors. If you are after the ultimate comfort and style, your ideal choice would be the blend of leather and fabric.
To blend with ease in both modern and traditional interiors, beautiful sectional sofas are ideal for the seating space for your guests and family. One primary color or a few hues of a single color without decorative patterns would best suit the decorative pillows in the room.
What Kind of Chair Goes with a Leather Sofa?
It's pretty easy to combine accent leather couches with chairs covered in fabric. For your living room, you can get a leather couch then lighten the look by placing chairs covered in linen or cotton between the couches. Fabric chairs often do the important job of providing a soft contrast to your leather couch, therefore keeping your room balanced.
What Other Items Go Well with a Leather Couch?
The items to pair with your leather couch would depend on the kind of ambiance you're going for. So before you choose accent furnishings and decor and to go with your leather couch, make up your mind whether you want a space that is warm, cool, or neutral.
Some popular combinations over the years include combining neutral cream-colored accessories such as throw pillows, cushions, area rugs, and wall treatments. These accessories go quite well with couches in darker colors such as green and purple.
If you're a bit more daring, you could try turning up the heat by using accessories in vibrant red colors or yellow or orange to complement a darker-colored leather couch.
Always remember to balance things up by trying to mix accent chairs in diverse fabrics. You could also use metal or wood tables and maybe throw in one or two plants to add a little greenery to the space.
Factors to Consider when Mixing Leather and Fabric Furniture
Proportion
One aspect to take into consideration when blending leather and fabric furniture is proportion. This pair works well as long as your leather and fabric segments are approximately the same measurements.
Color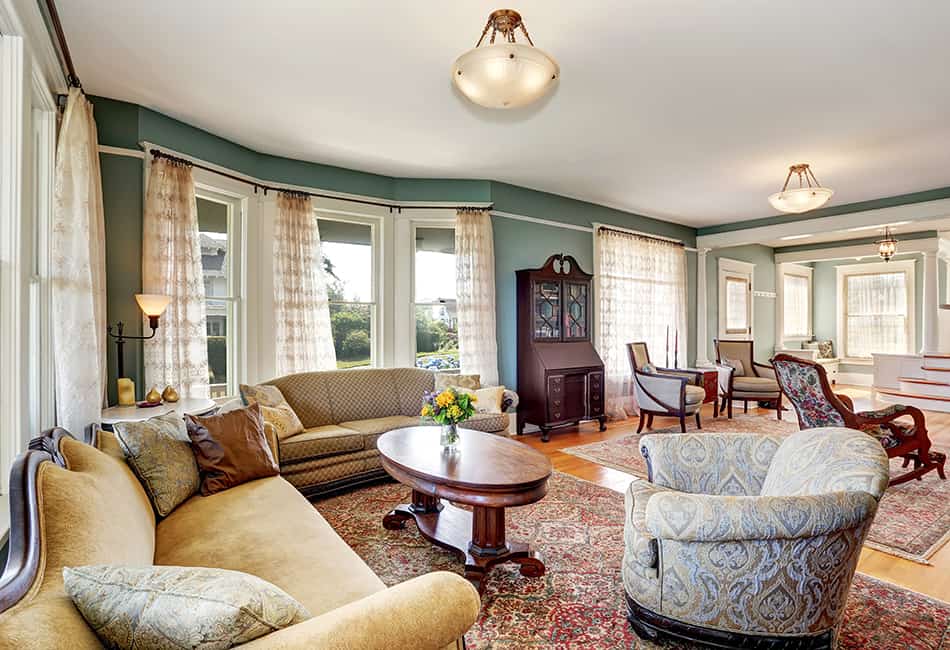 This is also an important factor to consider when blending leather with fabric furniture. For instance, a leather couch of a neutral color like black, brown, or white can mix nicely with any piece of colored fabric.
Nonetheless, caution is required where a piece of leather with a less common color is concerned, for example, bright yellow or turquoise colors. It is paramount for your fabric to have a touch of that color in its make-up for it to blend well.
Style
Use leather as well as fabric furniture accessories that have similarities when it comes to style. If you have a sleek, advanced leather couch, for example, pair it up with a present-day design piece and not an old-fashioned wing-back chair. Mixing leather and fabric won't be a problem as long as your pieces of furniture are similar in style.
Matching a Sofa and Loveseat
For many years, people just stuck to the safe choices when decorating their interior spaces, often pairing a sofa with a matching loveseat by buying both in the same style, pattern, or material. This method is safe because it enjoys that the two pieces are immediately connected.
However, in recent times, a lot of people are making bolder decorating choices by choosing the riskier option of not matching the loveseat and sofa.
A sofa is one of the most important pieces of furniture in the living room, and a loveseat complements the sofa perfectly as it provides a space for intimate conversations in the living room.
However, the sofa should always be one of the most prominent features in the living room, so choose a couch in your favorite color, then get a loveseat made from a different material or color so that while not being a perfect match, they still complement each other perfectly.
Likewise, you can match your couch with complementary accent chairs. If you can't find a complete set when making these kinds of purchases, you can always mix things up. All you have to do is make sure these items all have one unifying element. This could be the color, style, or texture.