Do you own that one room in your home that makes you feel everything is possible? One moment, you feel like turning it into some sort of man cave; the next minute, you think you could just rent it out to wealthy tourists looking for a nice place to stay.
It goes without saying that with spare rooms, your options are endless. One mistake many people make is letting a spare room sit vacant for years while brainstorming ideas on what to do with it.
Most people inadvertently turn their spare room into a messy storage room as they unwittingly start filling it up with junk. What a waste since extra rooms are the perfect blank canvases on which you can do almost anything.
You could recreate it into a functional space or just a place of fun. Whatever you choose to do, this article offers numerous ideas on how to transform your spare room into a beautiful space for fun, hobbies, relaxation, and rest.
Rent Out Your Spare Room
This is one of the most gainful ways to put a spare room to use. What better way than to make a few extra bucks off it? You can register with companies such as Airbnb to start renting out your guest room.
This way, you'll get to enjoy the company of several travelers all year round. All you have to do is spruce up the room to be comfortable for renters. Also, remember to provide important supplies such as toiletries and toilets. Of course, you should have home Wi-Fi and be willing to share the password with renters when asked.
Many homeowners make thousands of dollars each year by hosting with Airbnb, but it is not always as easy as it sounds. A lot of work goes into making money by hosting guests in your spare room through Airbnb.
First, you must research to find out if your home is in an Airbnb hotspot. If it is, then there's a chance you may be making a lot of money every month by hosting. However, if your home is located in an area where the use of Airbnb isn't very popular, then it might not make any economic sense to venture into hosting with the company.
Next, you must spend some money taking professional photos of your place. Most people will only pay to stay in a place if it has great photos, especially since there's a lot of competition out there with other Airbnb hosts, so find a way to make your photos stand out. After this, write a great descriptive listing for your room.
Make sure you mention all the amenities that'll have guests looking forward to spending some nights in the room. Finally, remember to keep the room squeaky clean at all times. No one wants to stay in a dirty room, especially if they pay good money for it.
Show Off Your Hobbies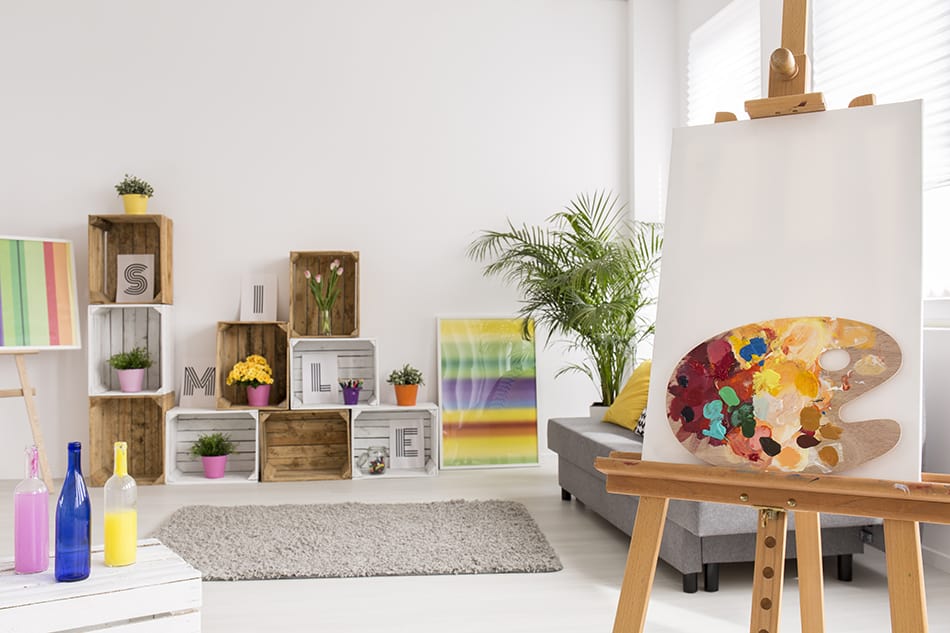 A spare room is a good opportunity to have a private space dedicated to your hobby whatever it is. If you love to design and make dresses, for instance, you can set up your sewing machine and other sewing equipment in your spare room and go there to sew when you need to, without any disturbance.
Likewise, if you're a writer, you can organize the room to make it peaceful and soundproof. This way, you go there to hone your craft whenever you need to. Or perhaps you're into arts and crafts. You can create a light and airy room to show off everything you create. The best part is that this room can also double as a guest room.
Whatever hobby you have, think of doing it undisturbed in your spare room. Not a bad idea, right?
Turn Your Spare Room into a Home Office or Study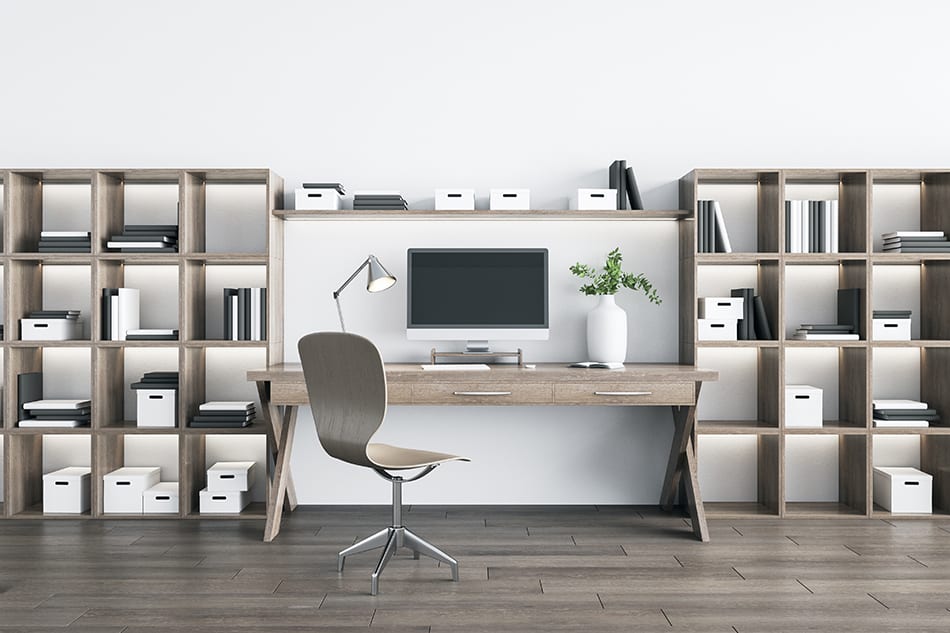 A home office isn't just a space with a desk and a chair; it should be noise-free and have all the necessary supplies, from papers, printers, and computers to pencils, pens, and noise-canceling headphones. This way, not only would you have a conducive place to work, but your school-aged children, if you have any, would have a cool place to study.
In recent years, working from home has become more popular than it's ever been. Many parents have to work from home now, and many children also have to learn from home. So gone are the days people just dedicated a corner of the dining room or kitchen for work or study.
Now, you need an entire room in your house set up to look like an office or a classroom, This way, any member of the house that needs to work, study or take important calls from home can do so in the privacy of the home office without disturbance from anyone else. To create an elegant office, consider getting a sturdy but visually appealing desk, a good chair, and plenty of storage space around the desk.
Create an Impressive Library and Reading Room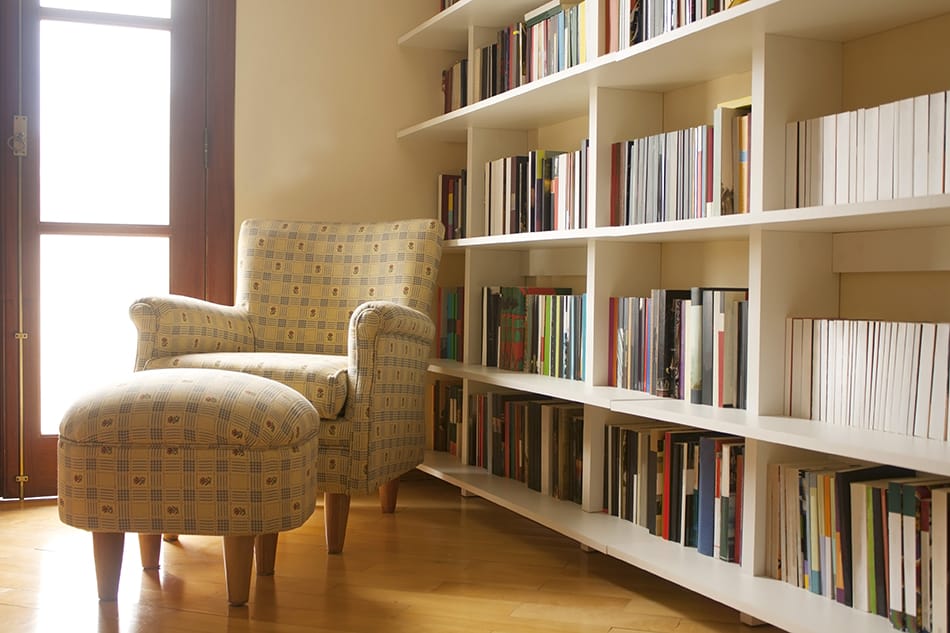 Whether you're an avid reader or not, you'll agree that the world is full of book lovers, and collecting important books is an art that might never lose popularity. So, impress guests by creating a real library in your home. Build shelves to line the walls, then gather note-worthy titles and book collections that are sure to pique people's interests.
Also, what's a library without a reading room? So, when you're done filling the library shelves with great books, create an area where you can sit, relax, and get lost in a good book. For this, you'll need a nice comfortable chair, a stylish lamp, and a nice stool to put your feet up.
Create a Home Gym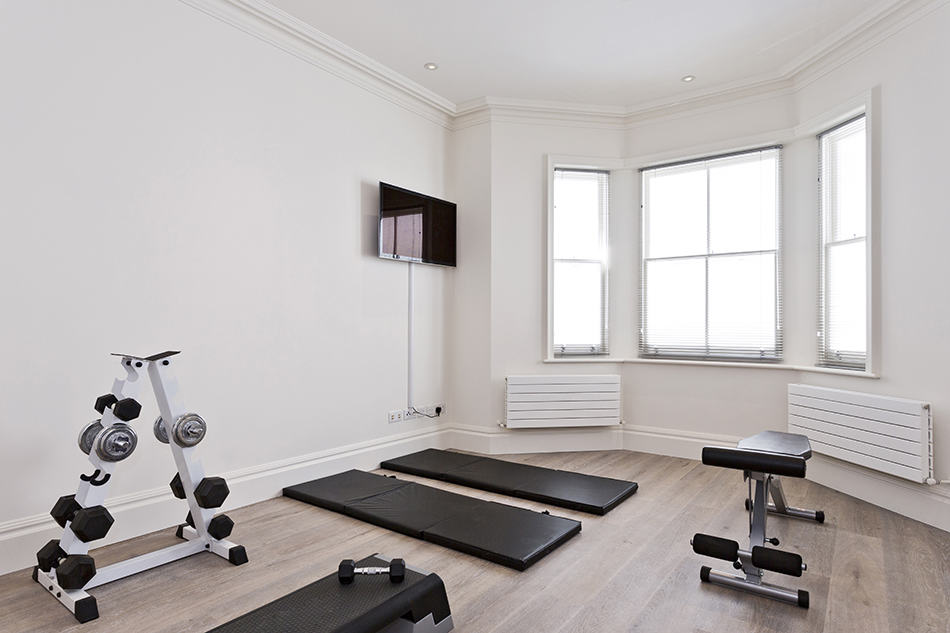 The importance of a home gym cannot be overemphasized. It's a space to take care of your health and fitness, even on days when you don't get the chance to step out of the house.
Since the COVID-19 pandemic, there have been days when people who love to exercise were not allowed to go to the gym. With a home gym, one needn't worry about such restrictions when it comes to keeping fit.
Turn Your Spare Room into a Kids Playroom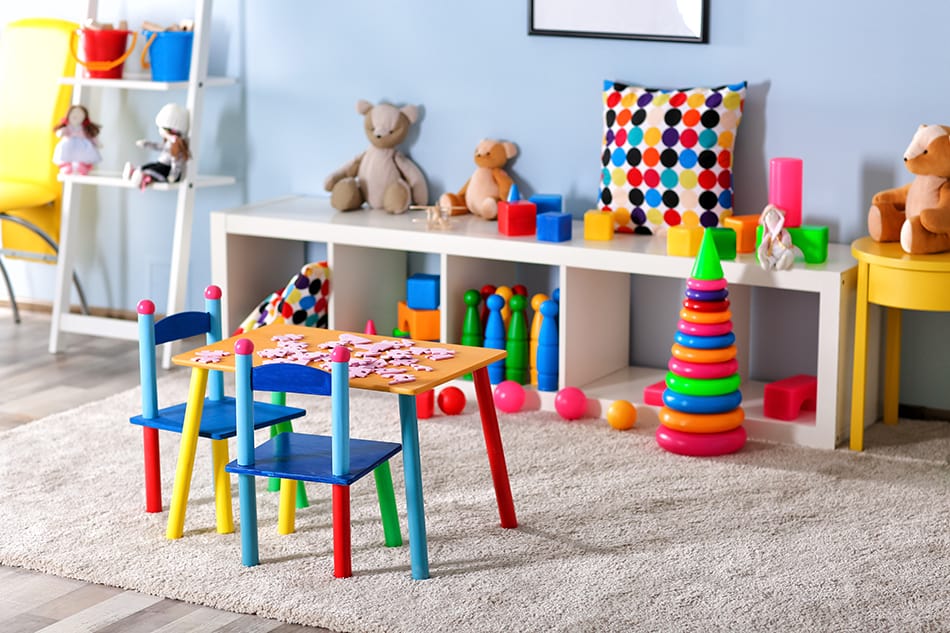 If you have kids, you'll know how hard it is to clean up a million times after them whenever they play around the house. If you have a spare room wasting away in the house, it will be a great idea to design a room just for the kids to play. Decorate it in a fun way and arrange all the kids' toys down there so that they're excited to play there whenever they're home.
This way, only this room gets to be in disarray after playtime rather than the entire house. There are great storage units for toys that you could buy and teach the children how to organize their toys after play. Also, get a nice comfy seat for you to sit and supervise them during playtime.
Create a Walk-in Closet and Dressing Room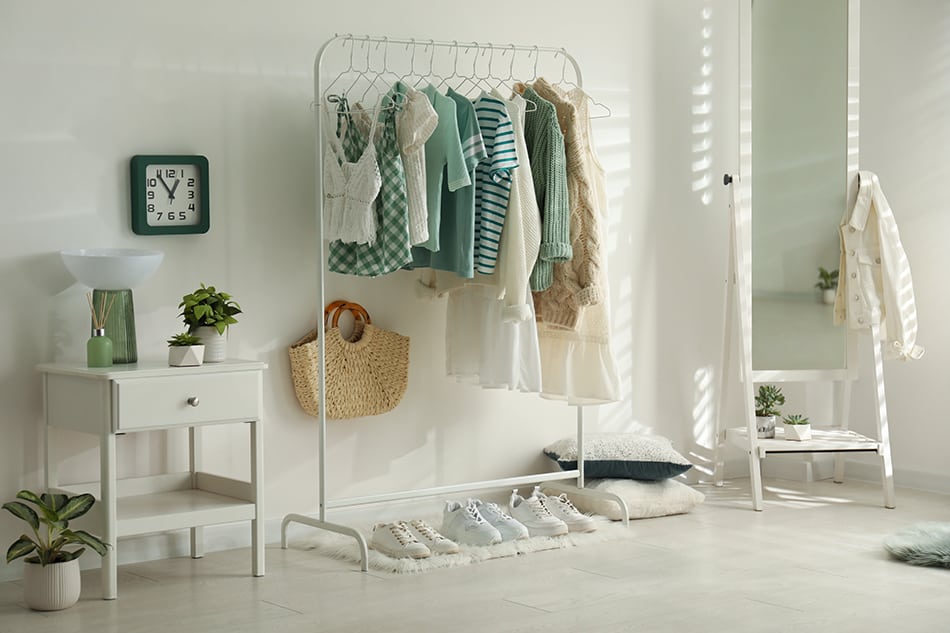 A walk-in closet is one of the most popular uses for a spare room. Who doesn't love an entire room dedicated to just their clothes, bags, and shoes? Well, maybe not minimalists. Walk-in closets are not for everyone, after all. But if you're someone who has their fair share of clothes and shoes, then consider getting a walk-in closet.
The space in a walk-in closet offers you the chance to arrange your clothes and shoes by designer, color, or any other way you'll rather have them. This makes it very easy to pick out a dress every day when you want to dress up. How interesting is that?
Also, how cool is it to have a dressing room all to yourself, a functional space where your clothes and shoes aren't just at arm's reach but also your make-up, mirrors, and beauty accessories? These are all the things that would usually take up all the space in your bedroom. To turn your spare room into a dressing room, you'll need a dressing table and lots of great storage.
You can install a sliding door to separate your closet from the dressing room. This way, you can hide your clothes out of sight by just sliding the doors shut. Even better, you can install mirrored panels on the sliding doors; this way, there's plenty of spaces to check out your outfit once you're done dressing up.
Set up a Nice Bar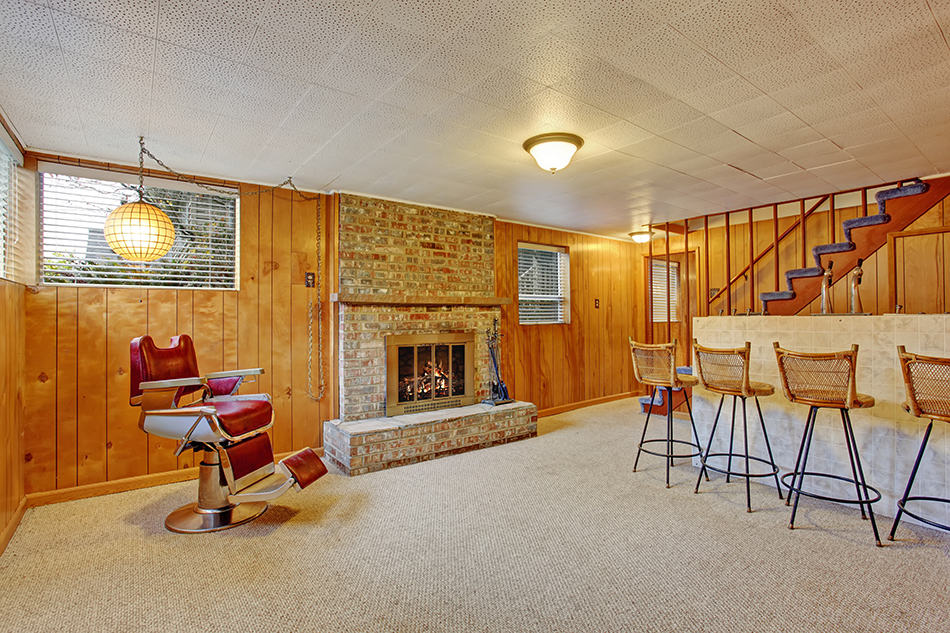 Do you have an impressive wine collection? Do you like a glass now and then? Do you still collect good drinks but are fast running out of space to store them?
Do you love to entertain? If your answer to all these questions is yes, then you need to turn your spare room into a bar, complete with a bar table, stools, and everything. Your friends would love hanging out at your place while you play bartender and the best part is that you get to do it in a room, undisturbed by the rest of the household.
Create an Organized Storage Room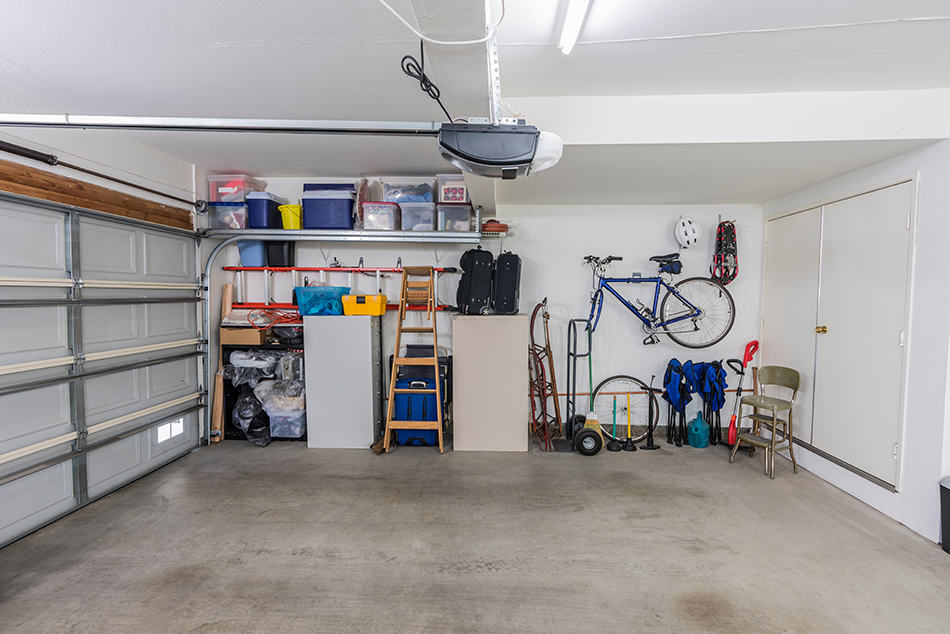 At first, this might seem like such a moot point seeing as most extra rooms are already used as storage rooms. However, you shouldn't use your spare room as the kind of storage room where you shove the old thread mill, the kids' old rollerblades, and all old stuff.
Create real storage space with cabinets for the different small items you want to store and marked-out areas for storing bigger items. This way, the room remains lovely, easy to clean, and presentable at all times.
Create a Guest Bedroom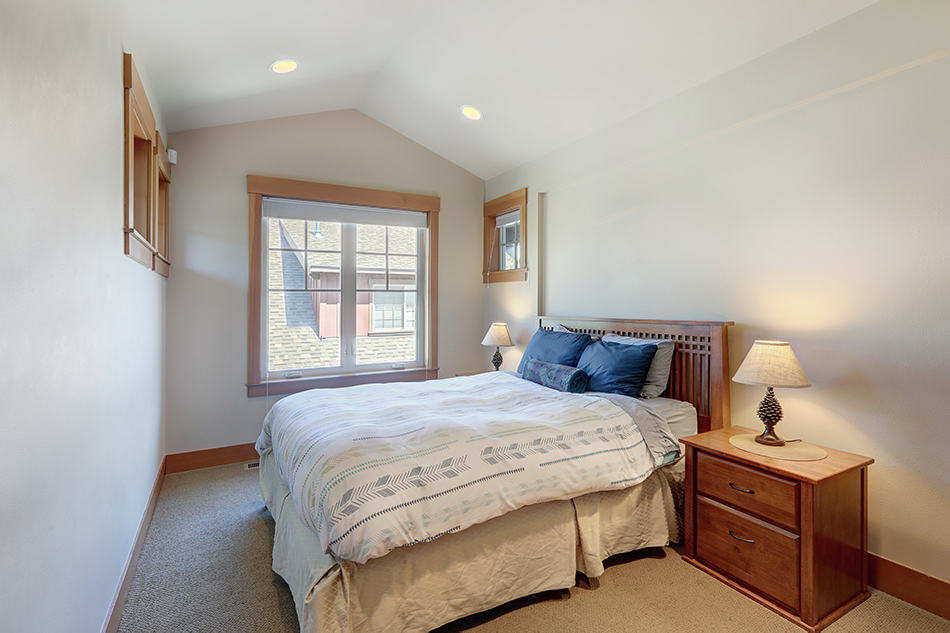 Spare rooms are most often used as guest bedrooms. Better to have a room for your guests to sleep in than having them lay on the couch. So if you are someone who has friends and family staying over from time to time, create a beautiful guest room for them to sleep in. This way, you don't have to turn the sofa into a bed whenever they're sleeping over. There'll always be a clean guest room, ready and waiting for your guests.
Great guestrooms are rich in both luxury and comfort so go all out to create a space that's as relaxing as a hotel room. Make sure your guest room is set up to suit guests of all ages, from teenagers to senior citizens.
Create a Home Cinema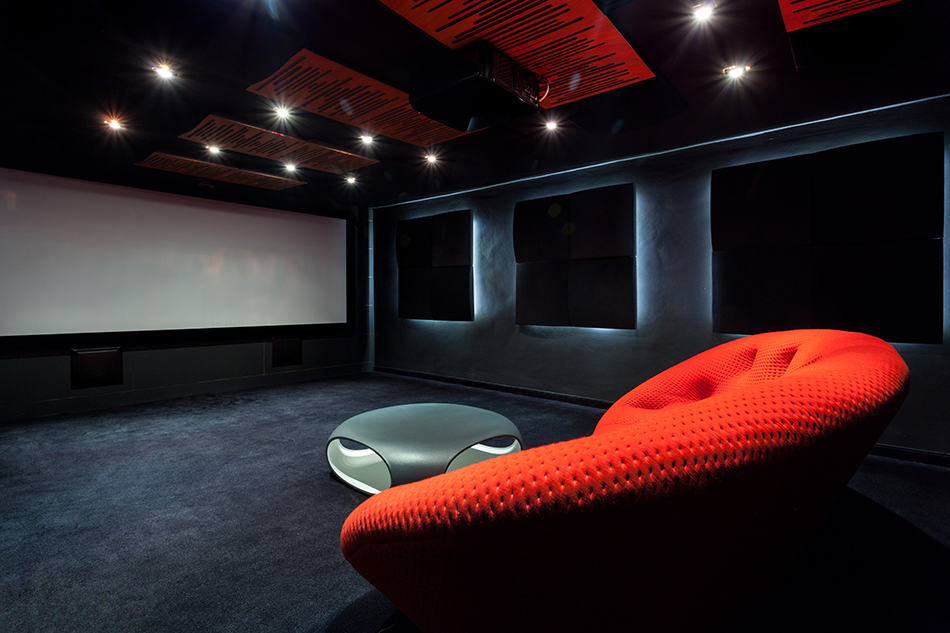 If you love to watch films, a spare room is a perfect opportunity to bring the cinema into your home. For a theater room, you'll need a large screen TV or a projector screen. Then, you'll need one of those comfortable and plush sofas to lounge on.
You could also include a mini-fridge where you'll store some cold drinks to go with your popcorn. You'll also need some storage space; you can get this by installing some cabinets with drawer space for your remote controls, snacks, and 3D glasses.
Games Room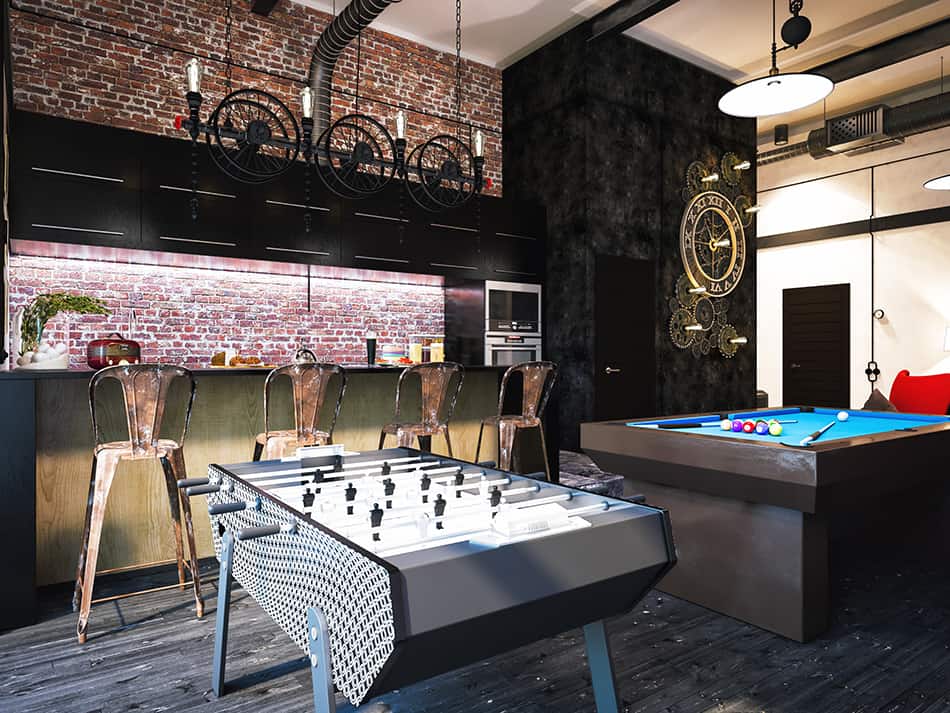 Many adults find that they remain children at heart even while quite grown. You're in your 20s, 30s, 40s, or even 50s and find you still enjoy games just as much as you did when you were a kid. Well, there are no laws against that.
A lot of other adults are in your shoes, and they've managed to create some pretty amazing game rooms right in their homes. Things you can have in a game room include dominoes, darts, ping pong, pool, electronic games, and bar carts. Your friends will never be bored when they come to visit.
Create a Home Studio or Man Cave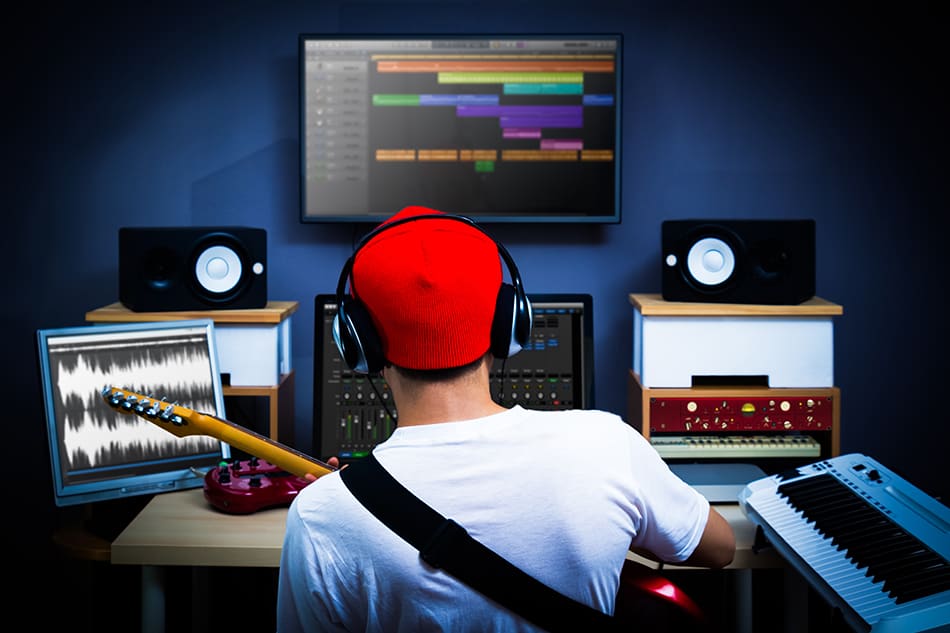 Whether you're an amateur artist or a seasoned one, consider turning your spare room into a home studio where you can install some cabinets to put up your art supplies. A home studio is also somewhere where you can practice your art in peace without any interruptions.
Alternatively, if you're a man, you can set up your spare room to be a man cave where you can have things to do in your pastimes, such as large-screen TVs and DVDs, home gym equipment, and video games.