Crown molding can add an elegant and classic look to a home, but it isn't ideal for use in every room. Here we discuss what rooms should have crown molding.
What is Crown Molding?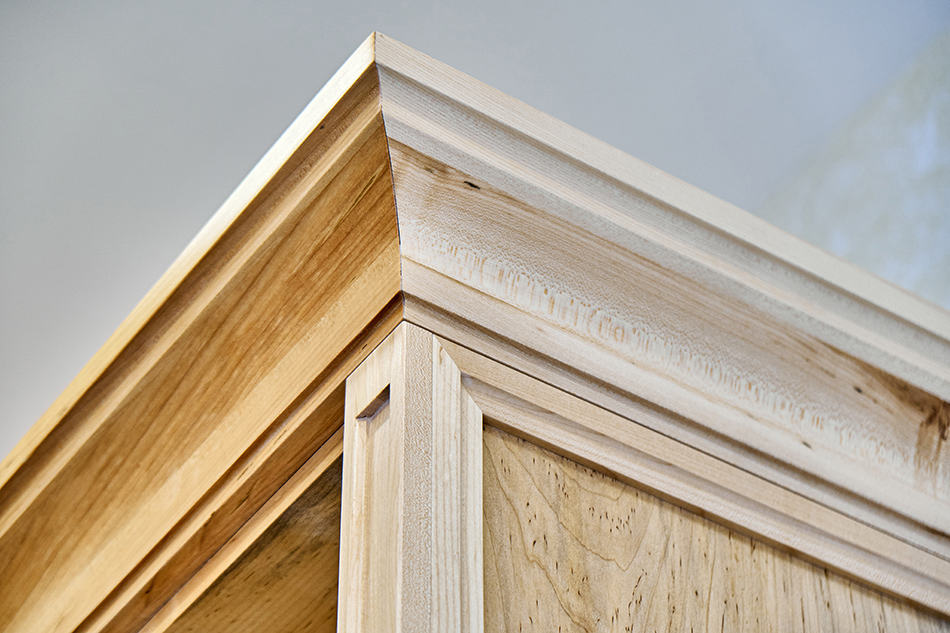 Crown molding is a type of decorative trim which is typically fitted in homes along the top of the wall where it meets the ceiling. It can be made from various materials to achieve the same effect, though traditionally, crown molding is made from wood or plaster. The molding pattern can vary from fairly simple ridges to more elaborate and ornate carvings.
How to Use Crown Molding
Crown molding has remained popular for a long time because it is a fairly inexpensive and easy way to add a timeless character to a home. Crown molding gives a room an instant facelift, giving it the impression of sophistication and class. Crown molding is best suited for older style homes and traditional interior decor themes. It looks great alongside other types of trim, such as baseboards and wainscotting, and fits with decorative styles. Modern homes and interiors with clean lines and a lack of detailed decoration will not work with crown molding, as they are at opposing ends of the interior design scale and will make the look seem very confused.
Crown molding is easy to install if you have a miter saw and a nail gun, so if you want to transform the look of a room on a tight budget, then you can drastically cut costs by installing it yourself. Miter joints will need to be made at the corners of rooms, and these will need to be accurate in order to achieve a professional and seamless look, so be sure to measure thoroughly before making cuts.
Where to Use Crown Molding
The Intersection of Wall and Ceilings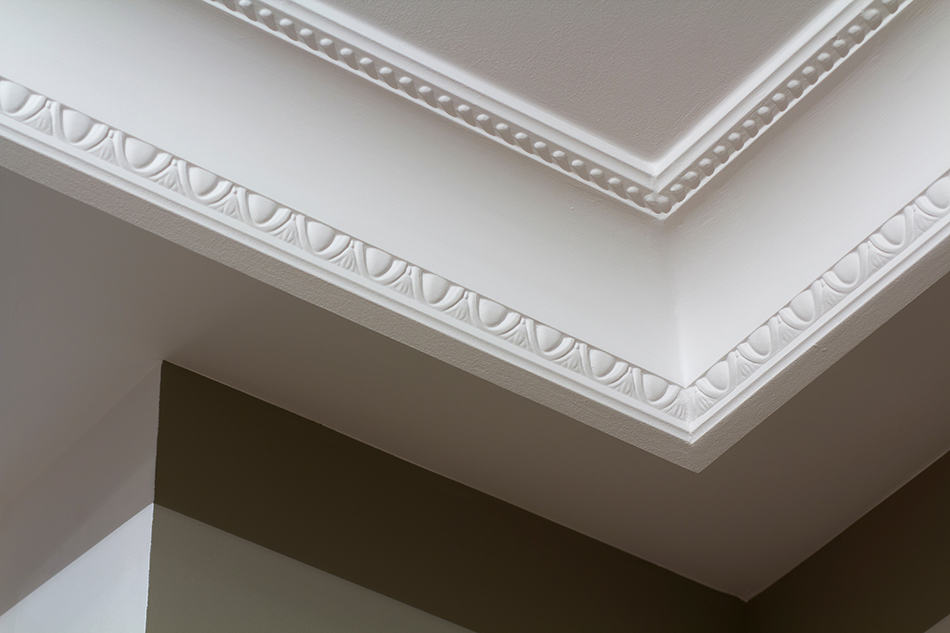 Crown molding is most popularly used around the very top of a room, where the ceiling and the walls meet. This creates a border between the walls and ceiling, which is usually painted white or another pale, neutral color. It gives a classic look to a room and helps to frame the space. Crown molding around the intersection of walls and ceilings is also a clever way to hide any paint flaws. If you don't have straight paint lines around the top of your walls, which can be especially obvious if you have painted your walls in a dark color next to a white ceiling, then crown molding will cover the area where the walls and ceilings meet and hide the clumsy paintwork.
Over Cabinets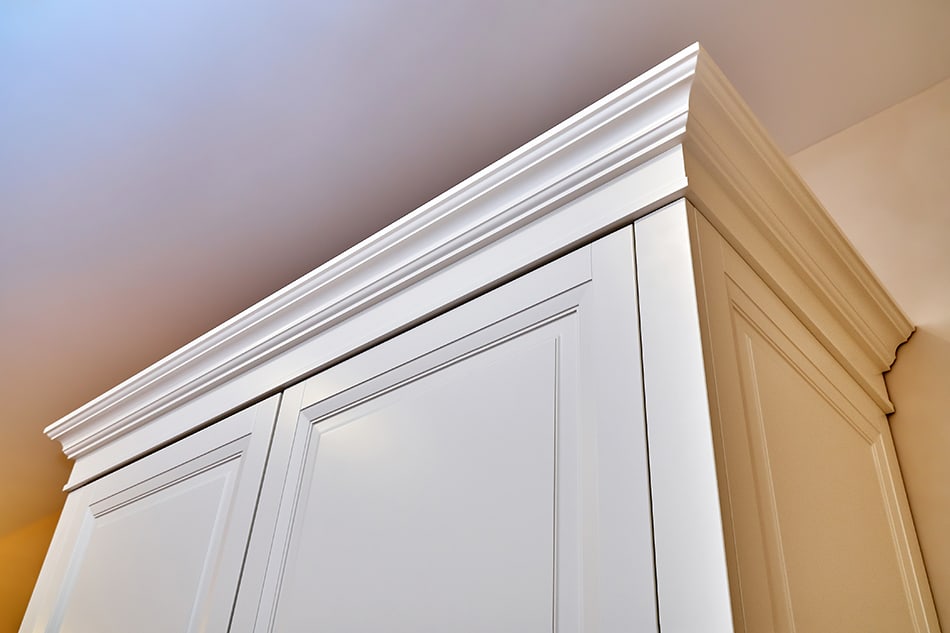 Traditional-style kitchen cabinets will often be fitted with crown molding along the top of the cabinets. This gives the kitchen a finishing touch which makes it seem like it has been custom made for the space and gives it an air of elegance. The crown molding around kitchen cabinets should always match that of the kitchen doors and units, in both color and material. Kitchens fitted with crown molding typically look more expensive and distinguished, though it will not work well with modern or plain kitchens.
Around Doorways and Windows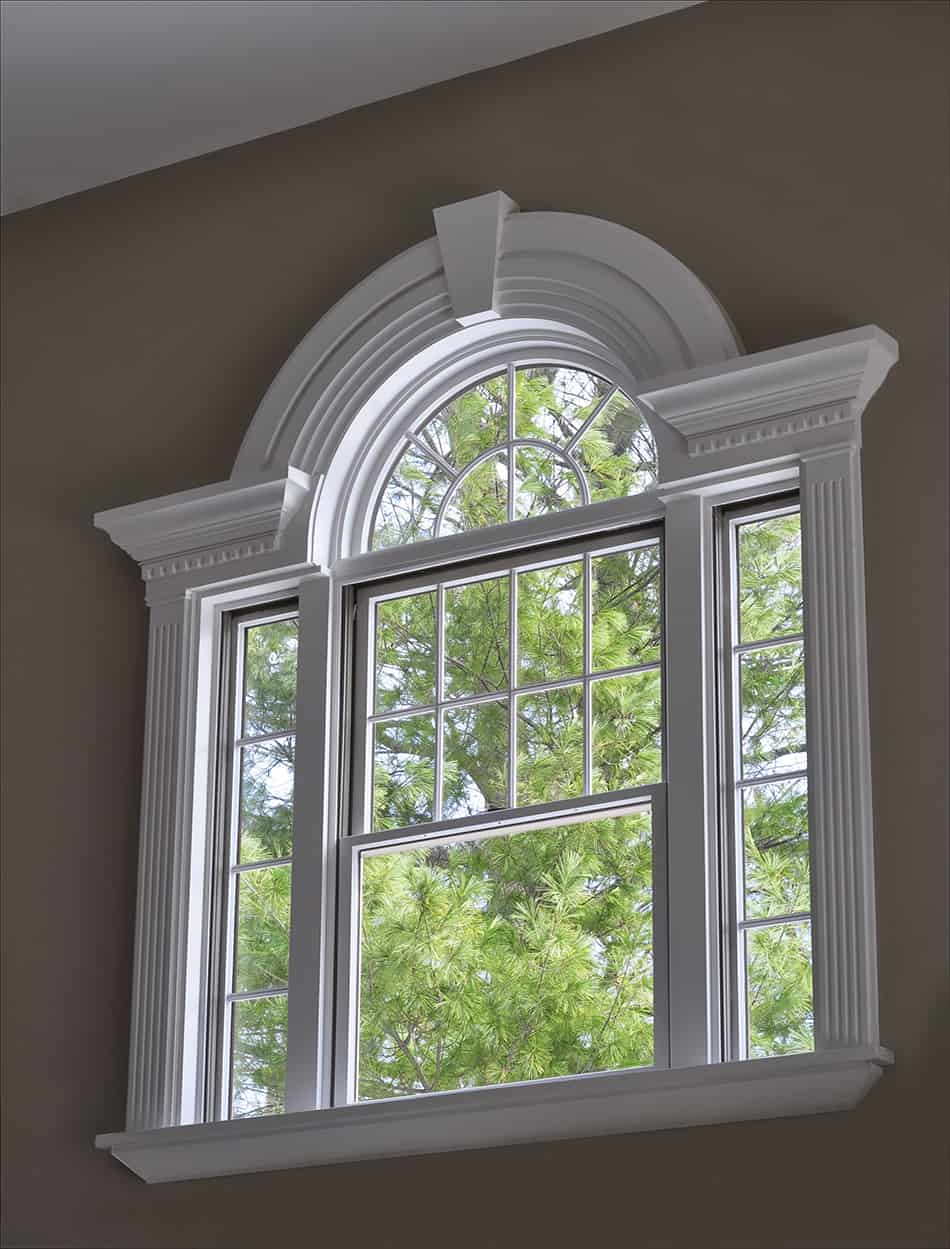 Internal doors between rooms have trim around the edges because after a doorway is fitted, there will be a small gap between the doorframe and the wall, which will look unfinished and unsightly. Wooden trim is typically used to cover up this issue, though if you want a more elaborate look, you could use crown molding instead. Crown molding can also be used around passageways that do not have doors; even though this is not necessary, it can add a decorative feature.
Crown molding can be used around passageways that lead through to other rooms, for example, between a kitchen and a dining area, as a means of creating a distinction between the two rooms. Crown molding around interior passageways helps to set the tone for the room and create a stately, formal feel. This also works around windows, particularly around windows that have a view, as the crown molding acts like a frame drawing your attention to what is outside.
Around Fitted Furniture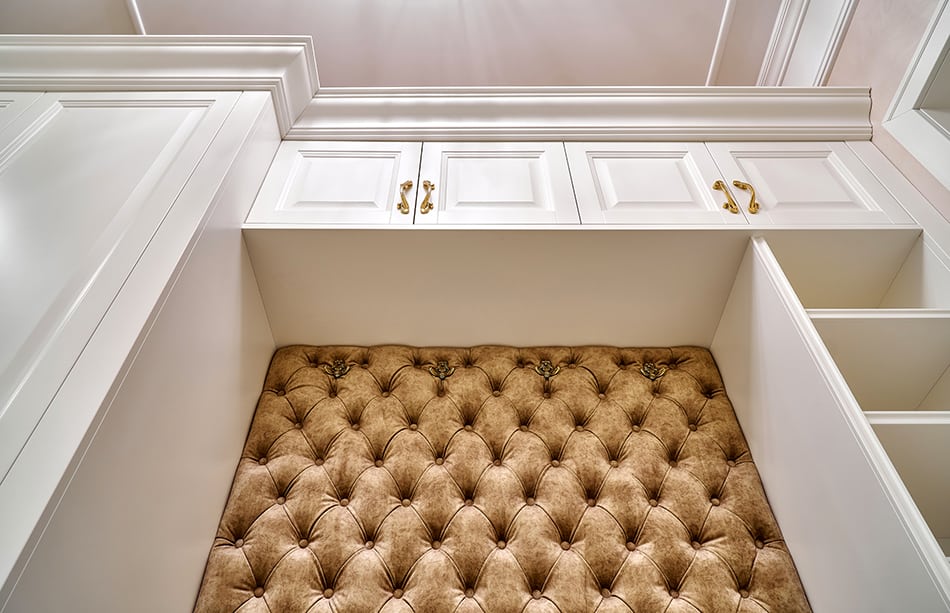 Crown molding can be installed around fitted wardrobes and fitted bookcases in a similar way to how it is installed around kitchen cabinets. It helps the furniture appear more custom and helps it blend more seamlessly into the space. It can also be used to make plain furniture appear more decorative and expensive.
Which Rooms Should Have Crown Molding?
Some rooms are better suited to having crown molding than others, but ultimately it is the prerogative of the homeowner as to which rooms should have crown molding.
Kitchen
If you have a traditional-style kitchen, then this is the ideal place for crown molding. It should be used around the top of the kitchen cabinets to frame them and will give a more finished and upmarket feel to the room.
Living Room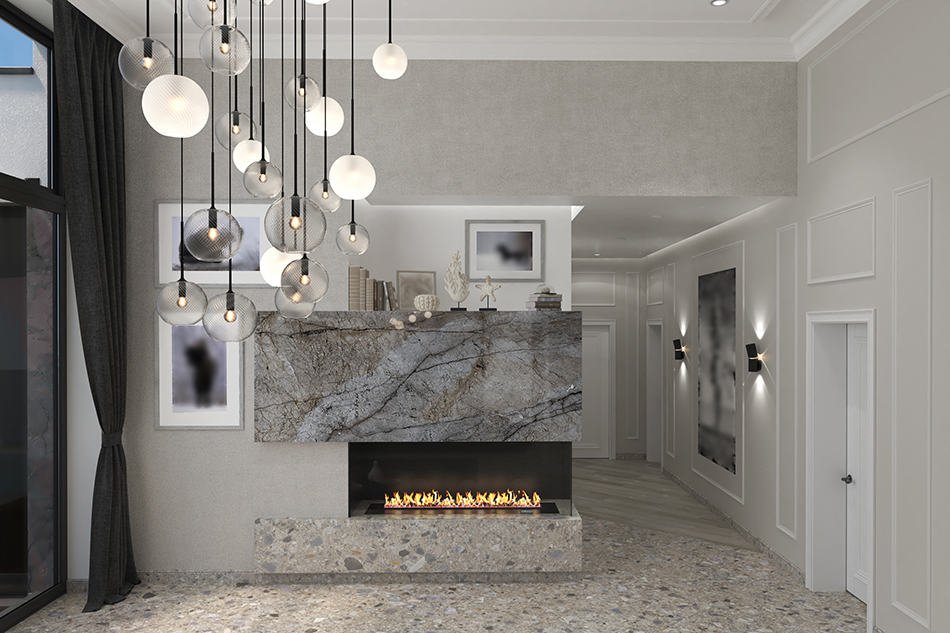 A formal living room is another room in which crown molding works well. If you entertain guests in this room, then the crown molding can be appreciated and helps to set the tone for a sophisticated space.
Dining Room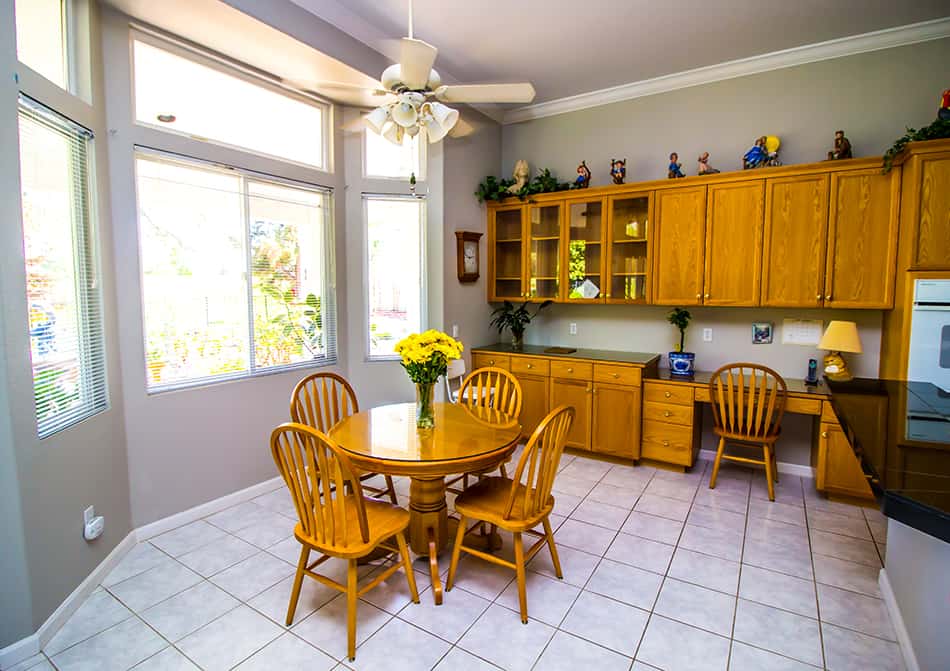 Using crown molding in a dining room is a great way to make it feel like an adult area for having dinner guests and cocktail parties. It will create a finished look to the space and add a touch of elegance which works well in dining rooms.
Bedrooms
Bedrooms can have crown molding, but if you are trying to save money, then it would be better to fit crown molding into common areas of the home that will be appreciated more often. Having said that, crown molding does work well in a master bedroom to give it a more grand air and define it as the master suite.
Bathrooms
Crown molding generally should not be used in bathrooms. In order to go all the way around the ceiling and wall joints, it would encounter tiles or acrylic backsplash behind the shower or bath, which would be difficult to fit and also look quite odd.