If you want to create a black paint without buying a pre-mixed black, you can do so by mixing equal amounts of blue, yellow, and red. The proportions of blue, red, and yellow can be altered to achieve slightly different black tones.
For example, a higher proportion of red will result in a warmer, slightly brown-toned black, while a higher proportion of blue and yellow can create a green-toned black. Understanding how black is made can help in home decor, especially for shades of black that aren't pure black, because having an awareness of the undertones and the colors involved will enable you to create a more balanced and well-rounded color scheme alongside black.
Here we investigate how different shades of black are made and how this can impact the way black colors are perceived in home decor.
Pure Black
Pure black is a completely flat black. It is the quintessential dark color that has no discernible undertones and, therefore can be considered a neutral. Pure black will go well with any other color because it does not belong to the cool or warm family.
It provides a stark contrast against white, and helps to add definition to a space. The way to create a pure black paint is to mix blue, red, and yellow paints in equal quantities. If you don't have these colors available, you can also achieve pure black by mixing red, blue, purple, and green.
Pure Black Paint
Tricorn Black by Sherwin Williams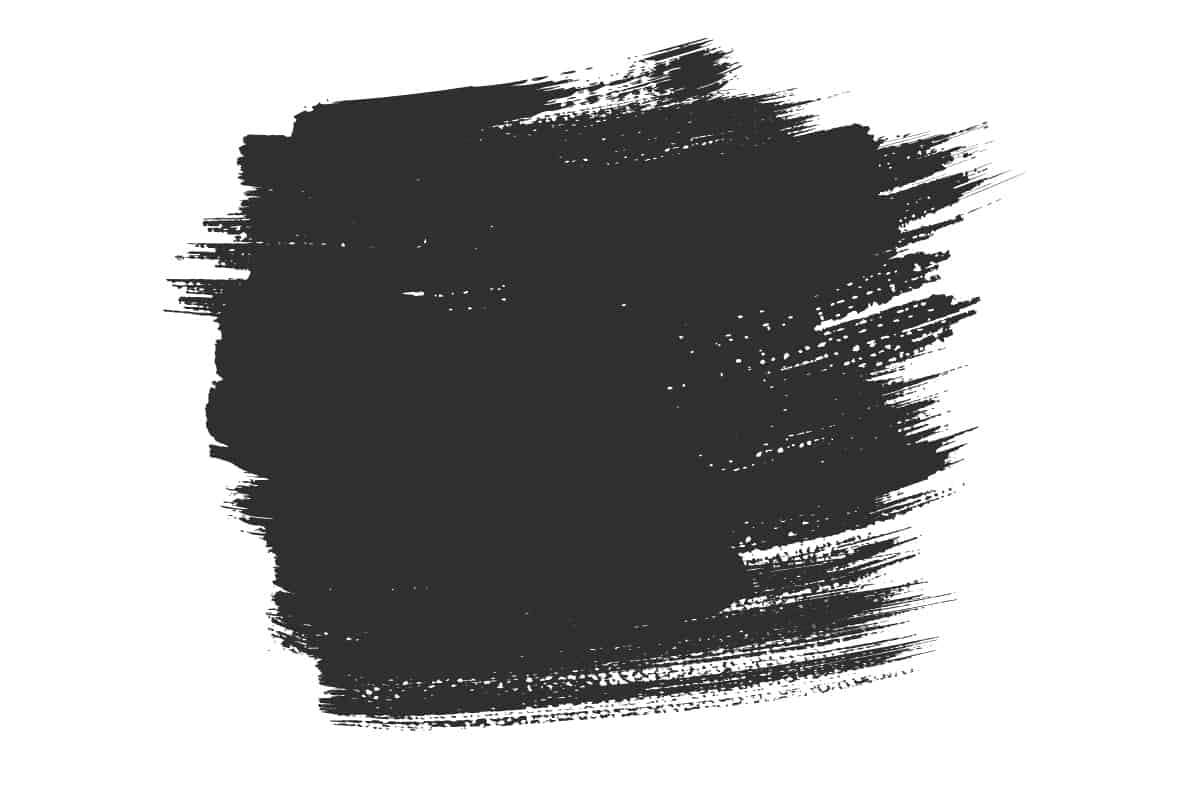 This is the most frequently purchased shade of black out of any other black paints sold by Sherwin Williams. It is described by the director of color marketing at Sherwin Williams, Jackie Jordan, as "the truest of true blacks".
This black is ideal for trim and doors where you want to achieve a sharp contrast against paler walls, and it is also a great choice for a dramatic accent wall in a dark yet neutral color.
Black by Benjamin Moore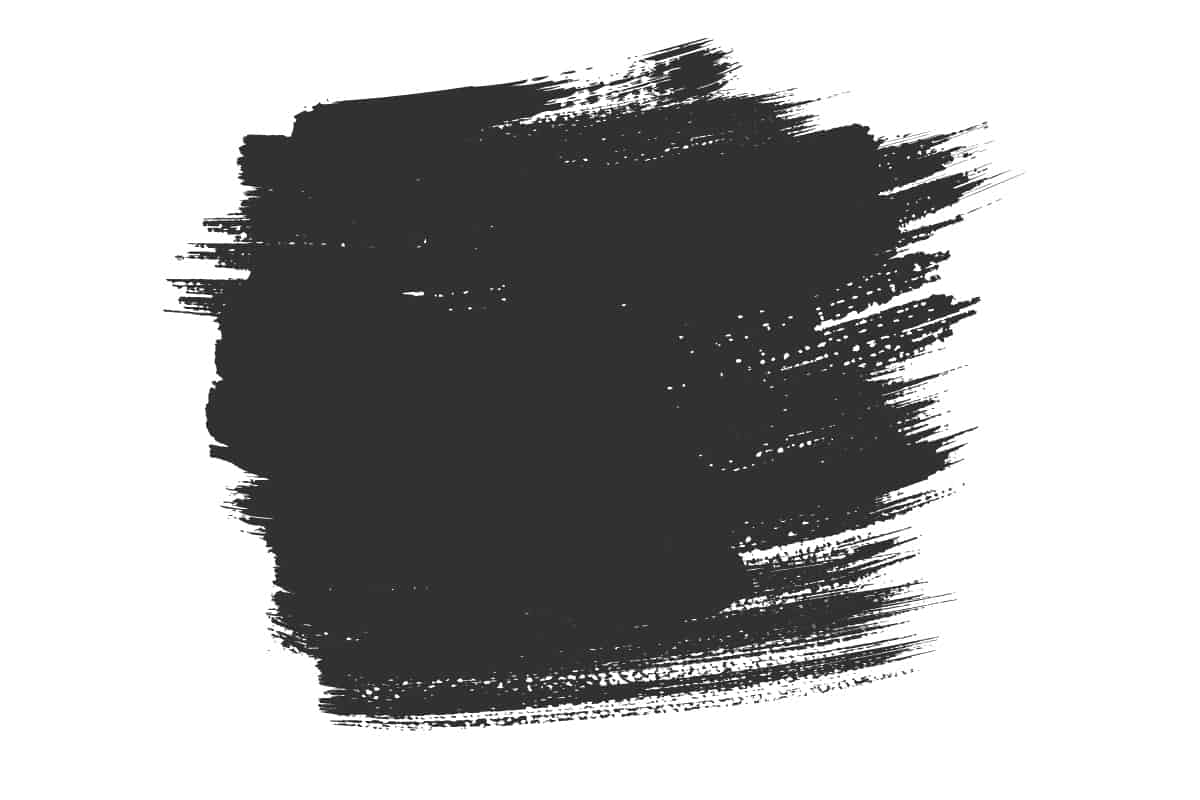 Black by Benjamin Moore is a deeply rich and velvety paint in a pure and clear shade of black. This paint is stunning in a bedroom with sharply contrasting white trim and white bedsheets or used in a bathroom with slate tiles and gold accents for a fresh take on old-world glamor.
Pure Black in Home Decor
If you're uncertain about how to use black in home decor, then opting for a pure shade of black will help you to avoid conflicts between other shades. If you choose a shade of black that has obvious undertones, it can be hard to create a color palette unless you have a good grasp on complimentary colors.
By selecting a pure black, you can guarantee that there won't be any shade-matching mishaps because pure black will work with any other colors. If you're new to using black within the home, then you can start off small by upcycling old furniture or home accessories with black paint, such as wooden chairs or wooden photo frames. Another way to introduce black into your color scheme without making the space feel overwhelmingly dark is by using it on trim to create an outline around your walls.
Green Tinted Black
Green tinted shades of black can be created by mixing red, blue, and yellow, and ensuring that a higher proportion of blue and yellow have been used compared with the red. The resulting green tinted black will have a distinctly cool hue, making it read as modern and eclectic.
Green tinted shades of black are ideal for use in rooms which are south facing because the green in the paint will help to combat the yellow in the light, resulting in a more evenly balanced color temperature in the space. Green tinted black paints are also great in low lit rooms for achieving a modern vibe with forest-like undertones.
Green Tinted Black Paint
Greenblack by Sherwin Williams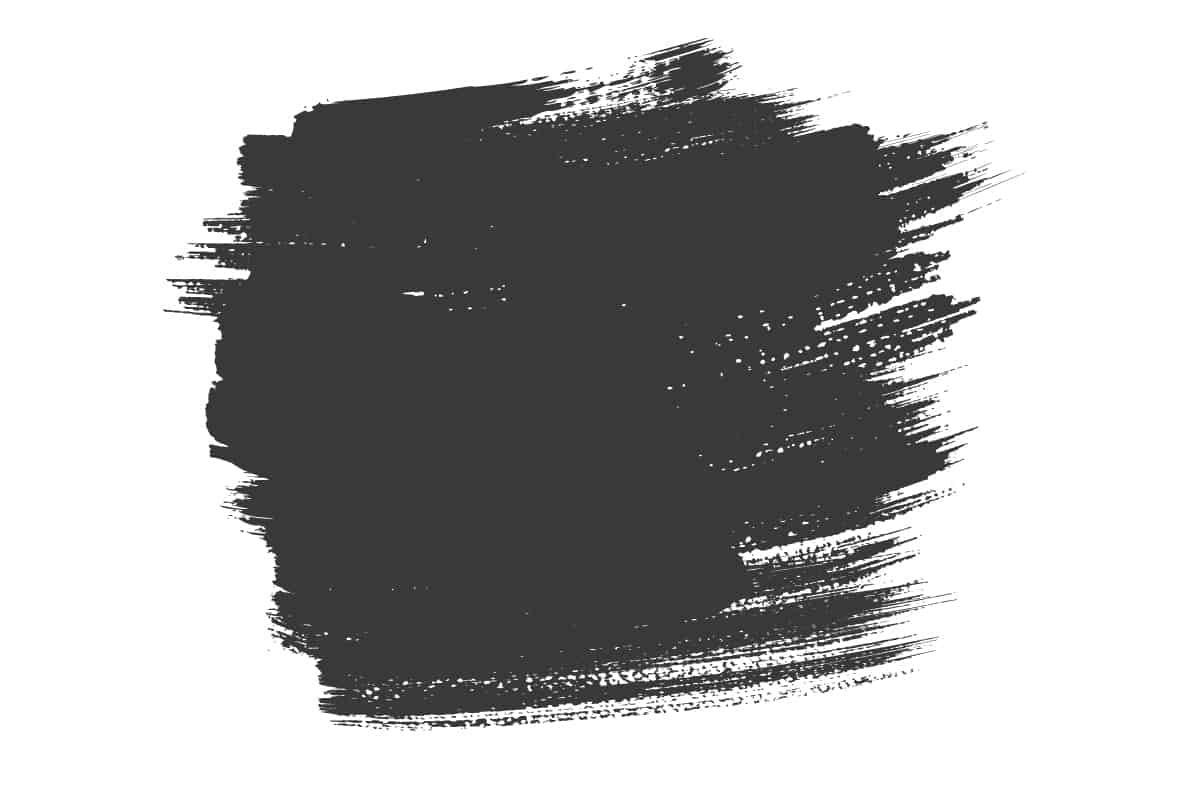 This black paint has green undertones that are not obvious to the naked eye but are useful in giving off a cool atmosphere. Use Greenblack by Sherwin Williams with other cool tones for a contemporary, edgy vibe, such as blue-toned grays or cool whites.
Black Evergreen by Valspar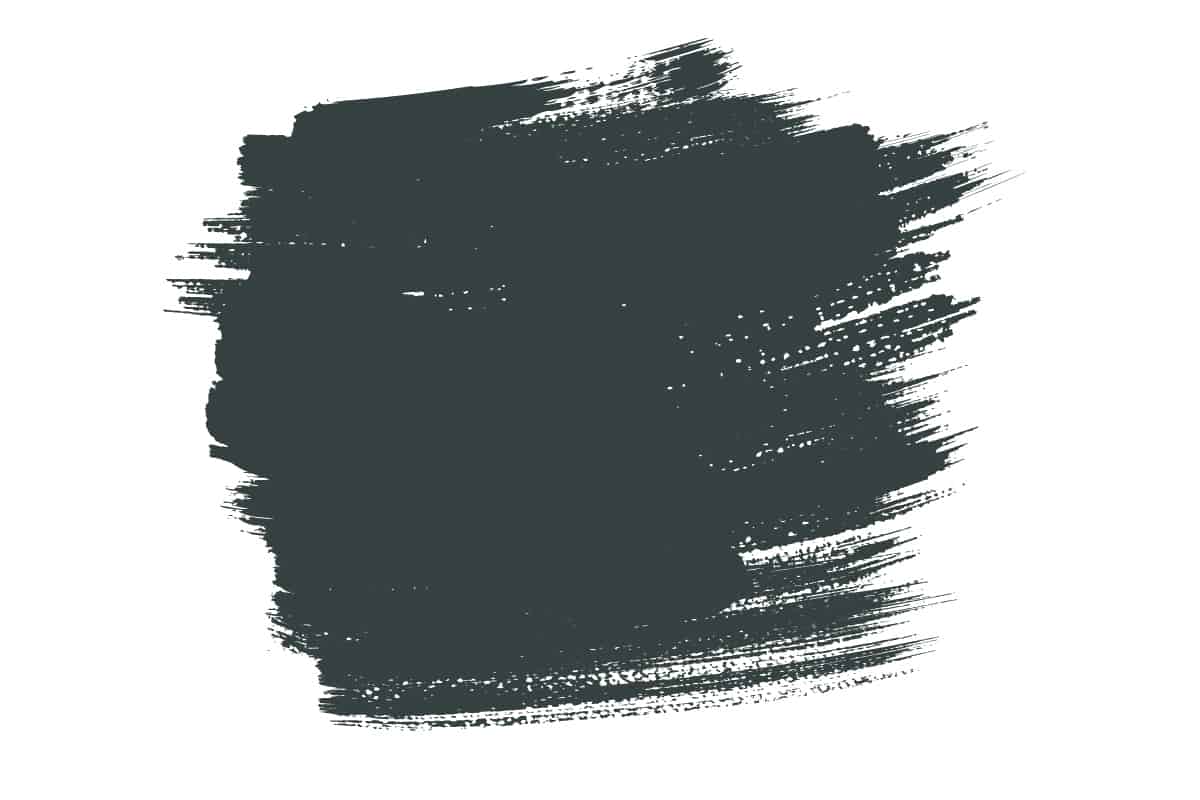 Black Evergreen by Valspar is a cool black paint with more obvious hunter-green undertones than most shades of green-black. This color works equally well in small and large spaces, creating depth in more compact rooms and a cool sense of comfort in more spacious rooms. It is a beautiful choice for trim and moldings against dusky pink walls or cool off-white shades.
Green Tinted Black in Home Decor
Green tinted black is a popular choice in home decor right now, thanks to the prevailing popularity of hunter green. If you like hunter green but want a space that feels more neutral, then a green tinted black will create a similar vibe with a softer hue. Green tinted black works well as wall paint, and it can also be used for trim or on the ceiling for a forest night sky.
Red Tinted Black
Red tinted black paint is created by mixing blue, yellow, and red, with an equal portion of blue and yellow and a higher proportion of red. Red tinted black colors read as warm blacks or black verging on brown, depending on the ratio of red in the mix. Red tinted black paints work well if you want to use black but are concerned about the effect being too harsh.
The presence of red helps to soften the black and give it a warm appearance, which can be great for adding a cozy or welcoming vibe to a space.
Red Tinted Black Paint
Black Fox by Sherwin Williams
Black Fox by Sherwin Williams is a warming shade of black with luscious chocolate undertones. Though it reads as more of an off-black than a red tinted black, it is the higher presence of red in the paint that creates a hint of brown.
This color is a good alternative to brown paints if you want a welcoming space that feels modern, and it's also a nice choice instead of pure black if you're concerned about black walls feeling too harsh.
Tanner's Brown by Farrow & Ball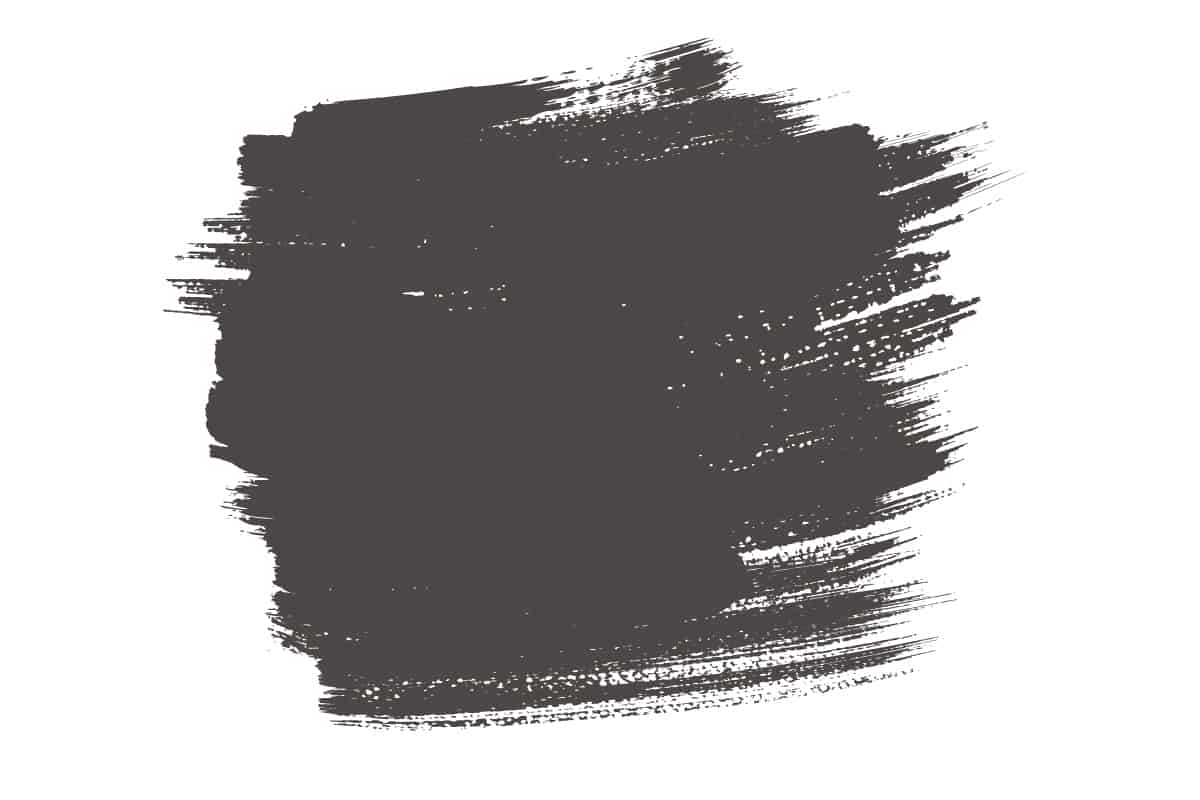 This paint reads as black in low-lit rooms or brown-black in well-lit rooms. It has red undertones that create a feeling of warmth, and these become more obvious in strong lighting. Tanner's Brownis useful for adding a softer dramatic look to a room, and it pairs beautifully with shades of taupe and greige for a contemporary take on a classic shade.
Red Tinted Black in Home Decor
Red tinted black rarely comes across as red, and instead, the proportion of red in warm black paints means that they come across as slightly softer, more sultry, and certainly warmer than pure blacks or cool blacks.
Red-tinted black adds an old-world charm to country cottages when used on beams or molding, and it can create a more comfortable atmosphere when used on walls.
Blue Tinted Black
Blue tinted black paint is achieved by mixing an even proportion of red, yellow, and blue paint, then adding in extra blue paint until a cool undertone is visible. Blue tinted black colors can appear almost navy blue in bright light, or pure black in dark light. The high proportion of blue adds a complexity to black, which makes it reminiscent of the night sky.
Blue Tinted Black Paint
Railings by Farrow & Ball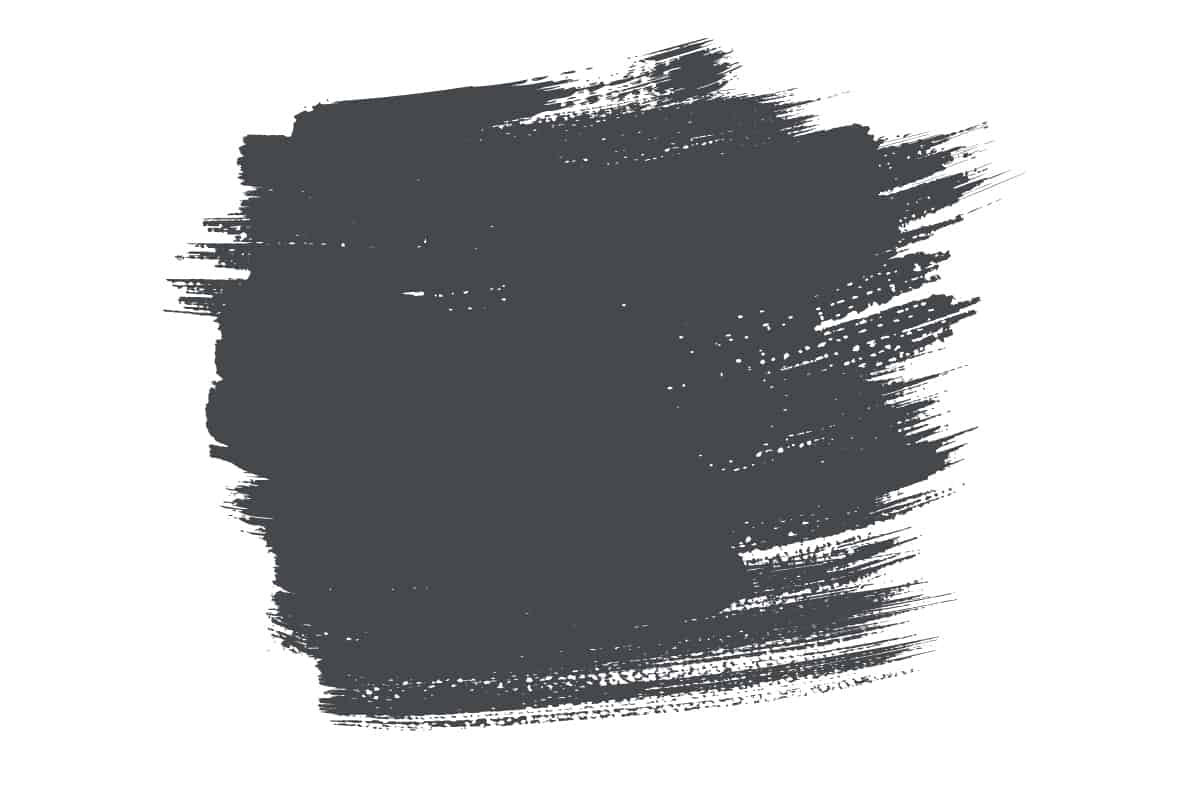 Railings by Farrow & Ball is named after the wrought iron railings they are commonly used on. This is a cool shade of black with blue undertones, which will transform in different types of lighting.
It has a rich and alluring presence when used on all of the walls in a room, especially in small spaces like bathrooms. It works best with other cool neutrals like dove gray and off-white.
Dark Night by Sherwin Williams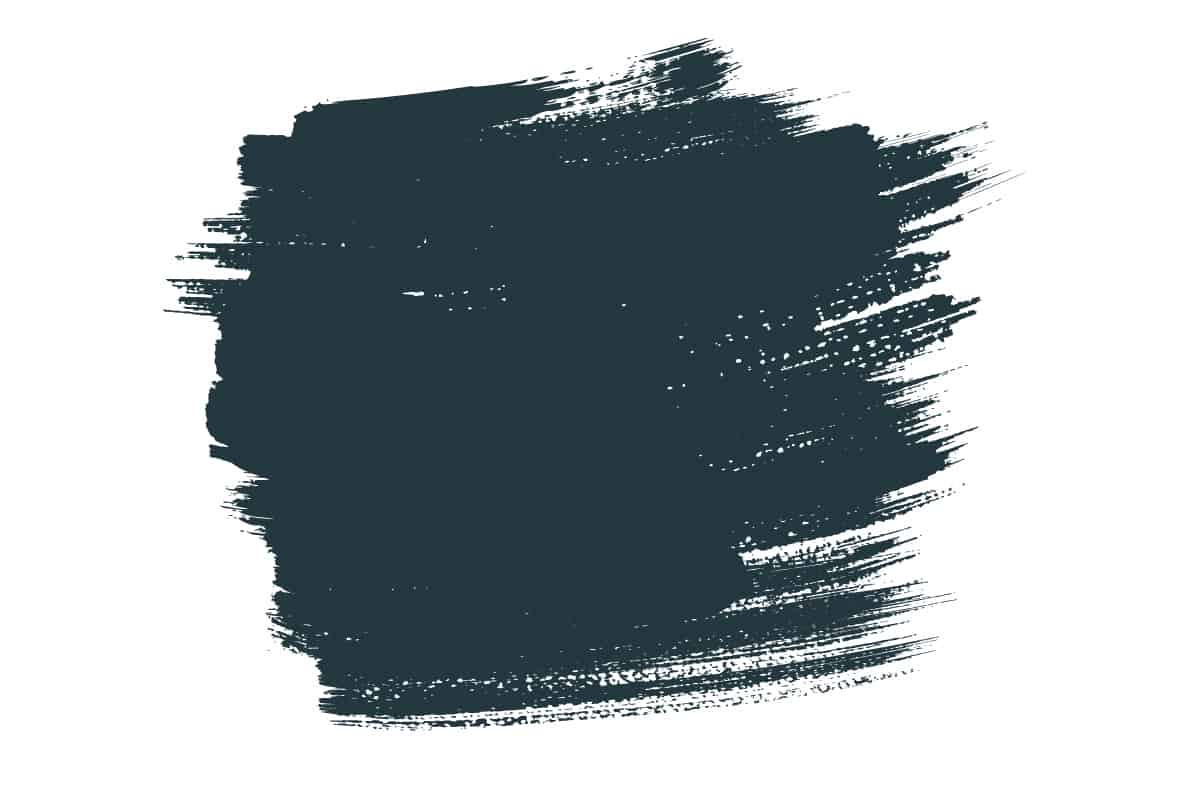 This paint has a generous proportion of blue, which means it reads as navy blue in bright light or black in low light. Dark Night is obviously named after the night sky, and it's an obvious choice if you want a base ceiling color to paint a mural of stars or planets on.
As a cool shade of black, it can be used to achieve cool and modern energy while still remaining fairly neutral. Utilize this paint as a sleek and contemporary shade on kitchen cabinetry, or on walls for a dramatic take on a nautical theme.
Blue Tinted Black in Home Decor
Blue tinted black is one of the more popular shades of black used in home decor because the blue undertones make the black feel softer and easier to live with.
The cool energy ensures the black feels modern and vibrant while retaining a neutral feel, and the undertones of blue are useful in creating a calming vibe. Use blue tinted black paints in both large or small rooms for a dark space with a soothing energy.