Gray is a neutral shade that can be successfully used with almost any other color. True gray is very versatile, and the fact that it lacks undertones means it is easy to use in a wide range of color schemes.
However, there are many variations of gray when it comes to wall paint, including warm grays with beige undertones and cool grays with blue or purple undertones, which can be trickier to match.
Here we look at which colors go with gray walls, as well as which type of gray will work best in a particular color scheme.
Gray has rapidly become one of the most popular choices of wall color over the last few years, thanks to the rise of interior design influencers on social media and the contemporary style which is trending in home decor.
If you want to paint your walls gray, you may be wondering what accent color to use or what color your furniture or flooring should be. Browse the color combinations below for ideas and inspiration.
Black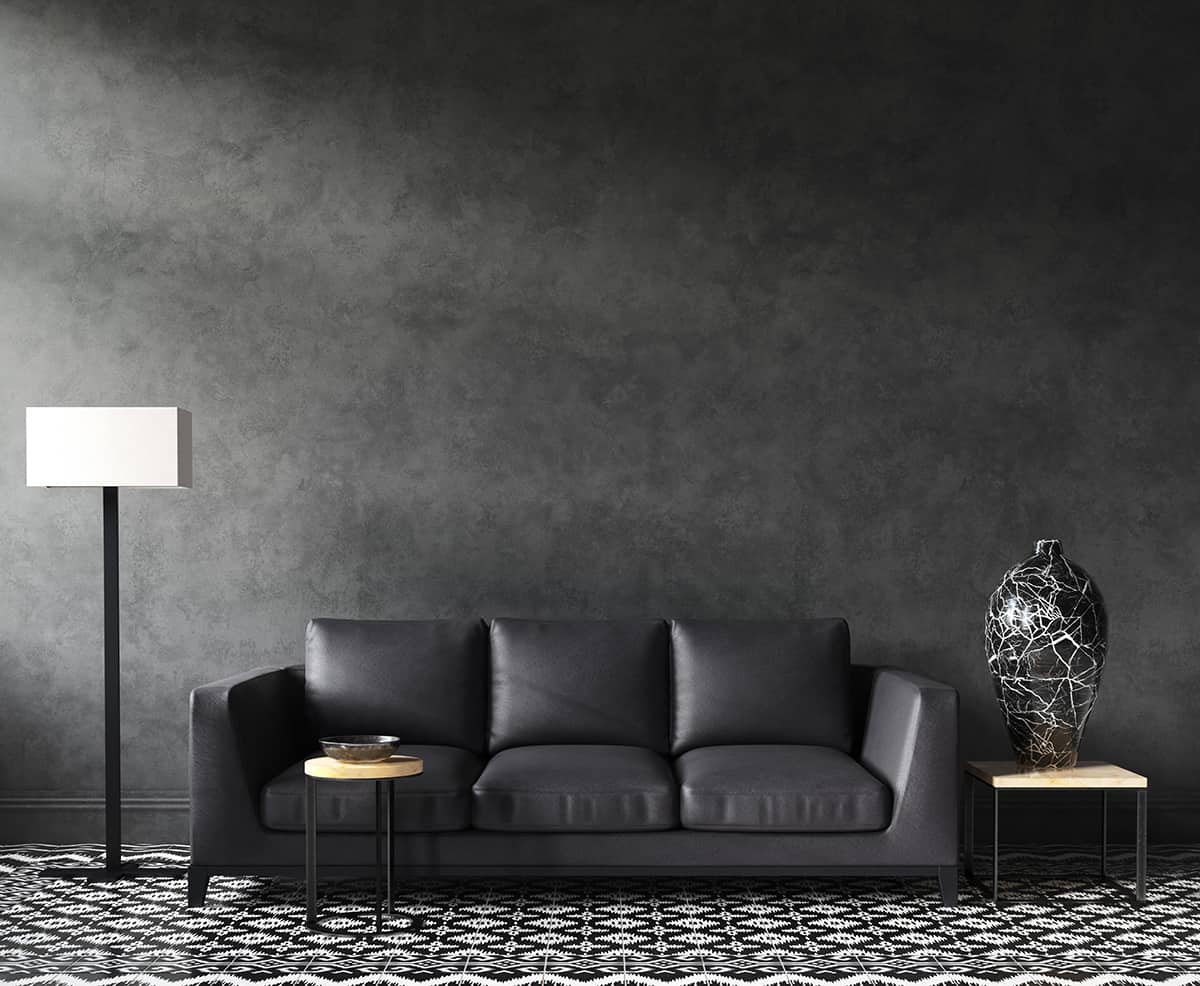 Black is a bold color that many people shy away from, but if you want a trendy, sleek look in your home, then black and gray are a match made in heaven. Gray walls can be bordered with black trim or black molding for a dramatic and intense vibe that is uniquely mysterious and chic.
Choose a pale gray wall color if you want to increase the contrast between the walls and black trim, or select a medium gray wall paint for a more tonal, layered effect.
Black accessories can also add elegance to a room with gray walls, especially if you opt for textures that bring interest to the space.
Thick faux fur blankets in black or black velvet cushions will add a modern and luxurious twist to a gray room. Glossy black candlesticks or black glass vases will ensure the gray and black looks sophisticated instead of bleak.
White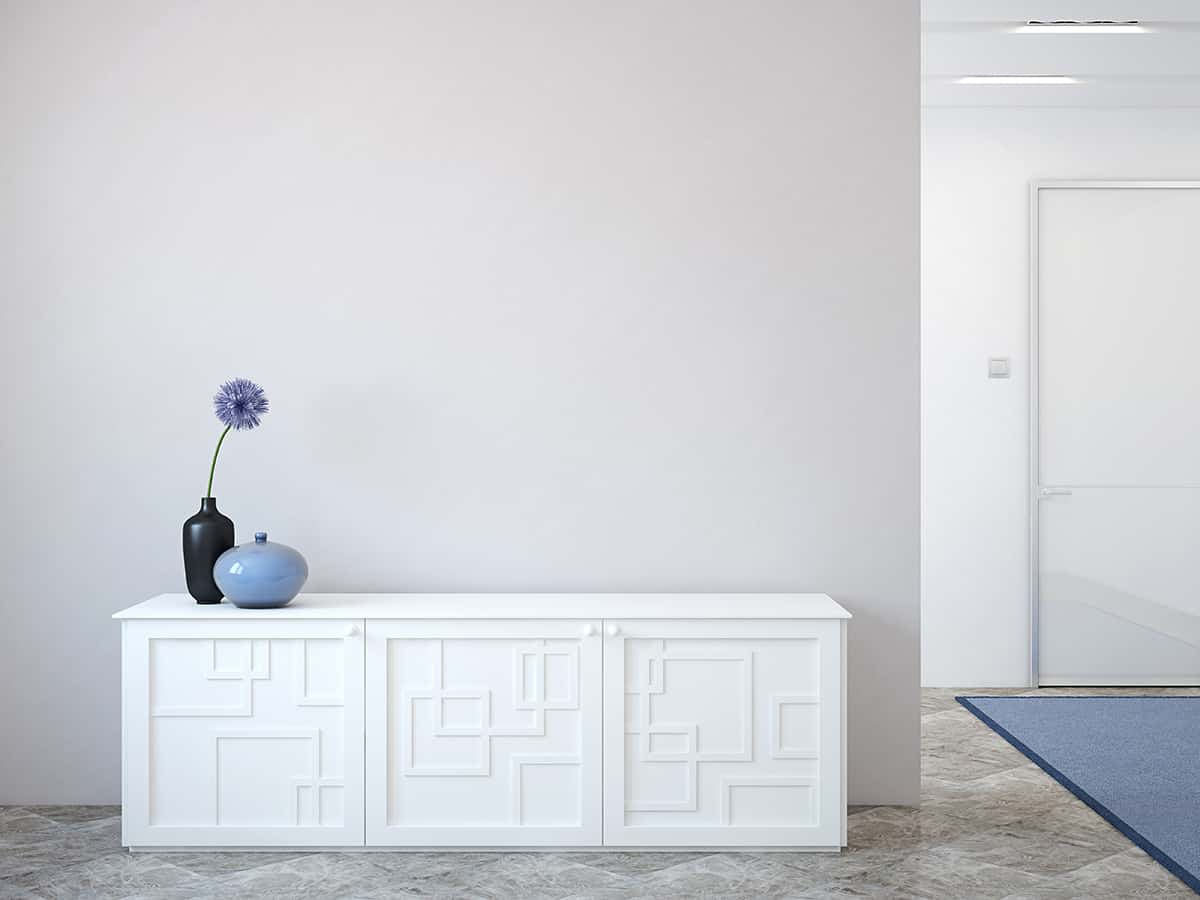 For a light and airy feel in a room, choose white to use alongside your gray walls. Trim and doors painted in white will make for a classic and neutral atmosphere, which you can build upon with white furniture or white accessories.
If you have medium to dark gray painted walls, then fluffy white cushions and a deep pile of white rug will create a clean yet sumptuous and homely space where you want to relax and get cozy, whereas pale gray walls with white accessories will ensure a more crisp and refreshing look.
If you have a small space with gray walls, you can use white to create the illusion of a larger room.
Do this by selecting light gray wall paint, and choosing white furniture such as a white sofa or white painted side tables and wall shelves. White reflects light and can make a dull room appear more lively.
Gray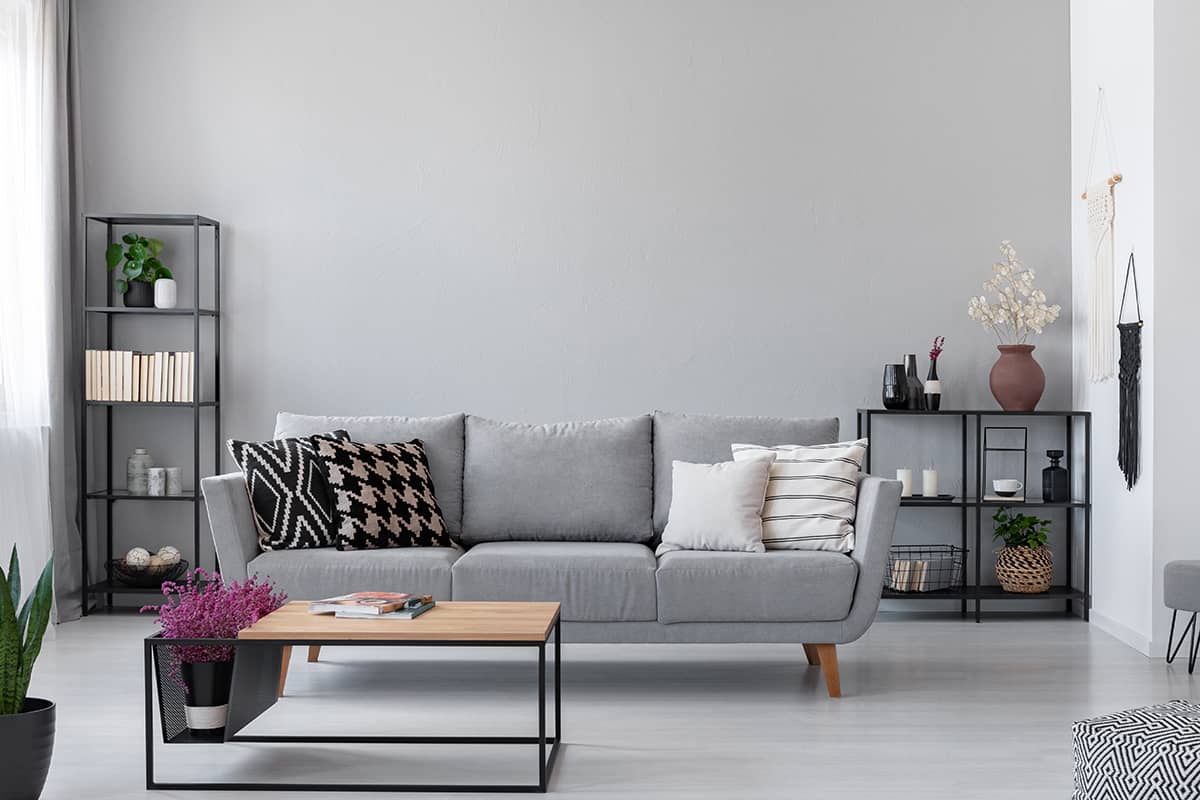 Gray on gray is a huge trend that creates a layered look that is easy to achieve. To successfully establish a gray layered design, choose furniture and accessories which are the same tone of gray as your walls but in lighter and darker shades.
For example, if your walls are a warm pale gray, you can layer this with a sofa in a warm medium gray shade and add cushions and picture frames in a warm dark gray shade.
This style is very contemporary and is a simple way that you can create a high-end design in your room with minimal understanding of interior design. The feel of the space will depend on what tone of gray you are using.
Cool grays will be more crisp and refreshing, while warm grays will be more welcoming and relaxing.
Blue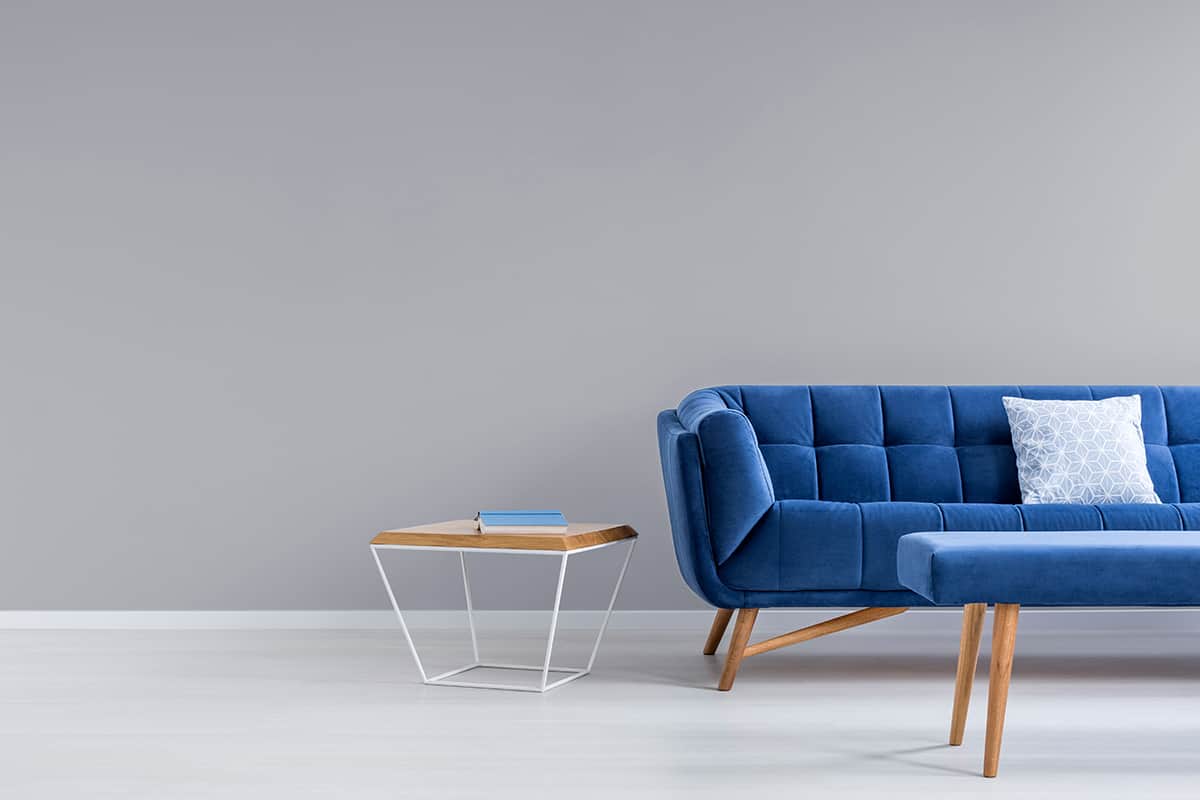 Blue and gray are an easy color pairing, especially if your walls are a cool gray because they will share a lot of characteristics with blue, which helps these colors to provide a pleasant tonal experience without the need to contrast too heavily. Dark midnight blue is a nice color to use with gray walls.
Consider heavy dark blue drapes to frame your windows in a gray room, and pick out a few other dark blue items to tie the color scheme together, such as a navy throw on the sofa and dark blue armchair.
You could also use blue and gray to create a casual coastal feel which is a refreshing change from the standard blue and white nautical theme.
Gray walls will provide a more natural backdrop to a coastal theme, which can be achieved with blue accents to create a subtle nod to beachy interior design.
Green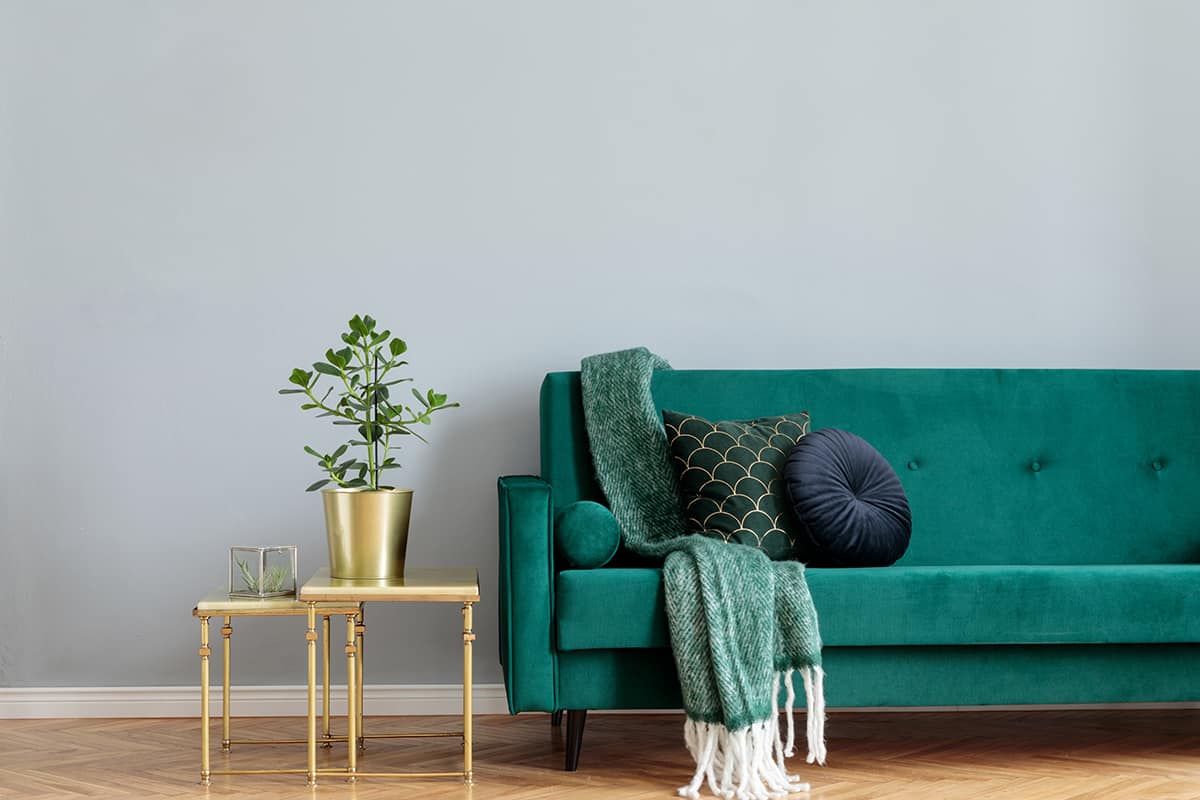 Gray and green are two colors that are commonly seen together in nature, and so these can be used to create an earthy or outdoorsy vibe in a room.
With gray walls, you can add green accents by using houseplants throughout the space or choose cushion covers and blankets with green and gray patterns.
To maximize the nature vibe, choose a leaf motif on fabrics or wallpaper for a feature wall. Sage or mint greens work well with gray walls to accomplish a nature theme, though greens can also be used with gray walls in a more sleek and luxurious style.
To achieve this, pair medium to dark gray walls with emerald green tones. Opt for sumptuous fabrics, such as a velvet green armchair or suede emerald curtains.
Pink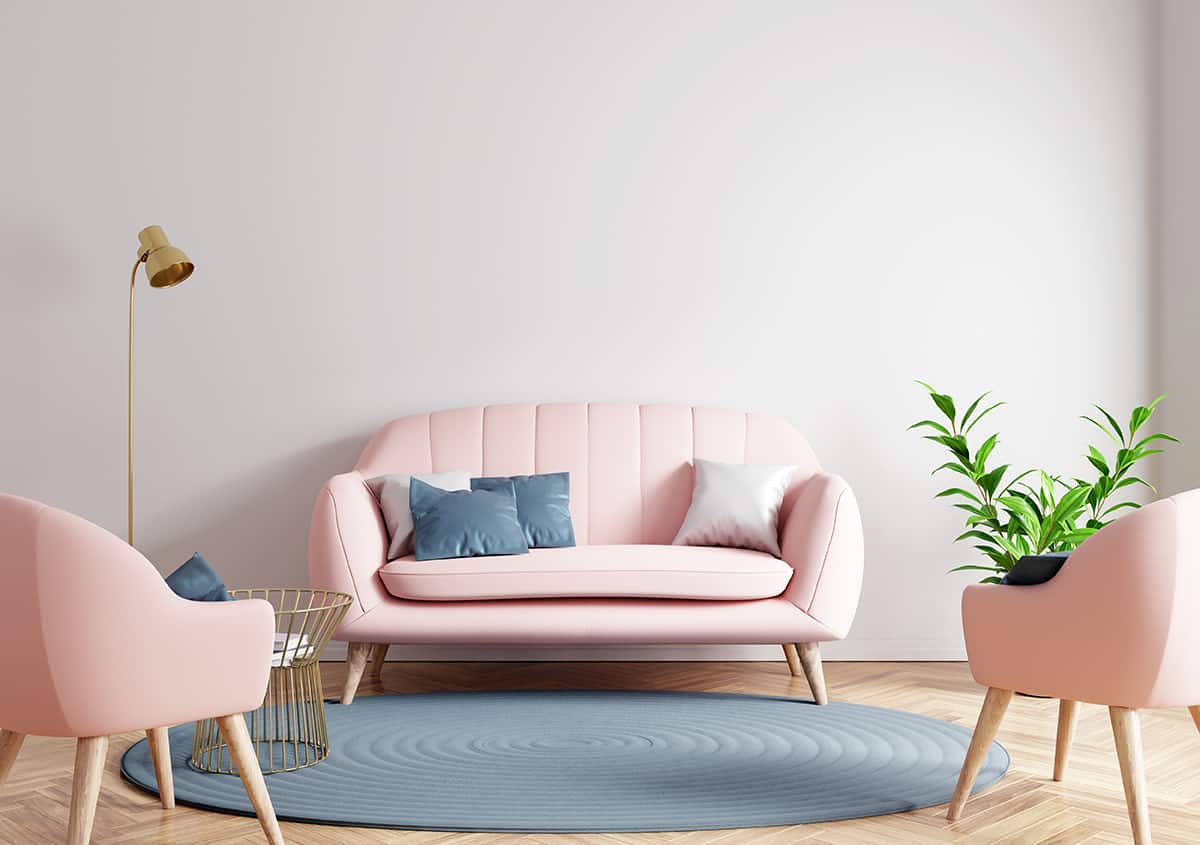 Gray walls can be uplifted and given a feminine twist by adding pink accents to the room. This is a color pairing that has become popular for nursery decor as well as adult bedrooms. The key is in choosing a shade of pink which complements the gray walls.
Dusky and blush rose pinks work best for this because they have a softness to them that helps to balance out the gray. Cool gray walls would work well because this would create a contrast, as pink is a warm color.
However, warmer shades of gray, such as greige, will make for a more subtle color pairing and ensure the room is warm and inviting.
Using gray and pink together is also a really clever way to reduce the pretty and frilly impression of pink, with the addition of gray giving this color combination a more modern edge.
Yellow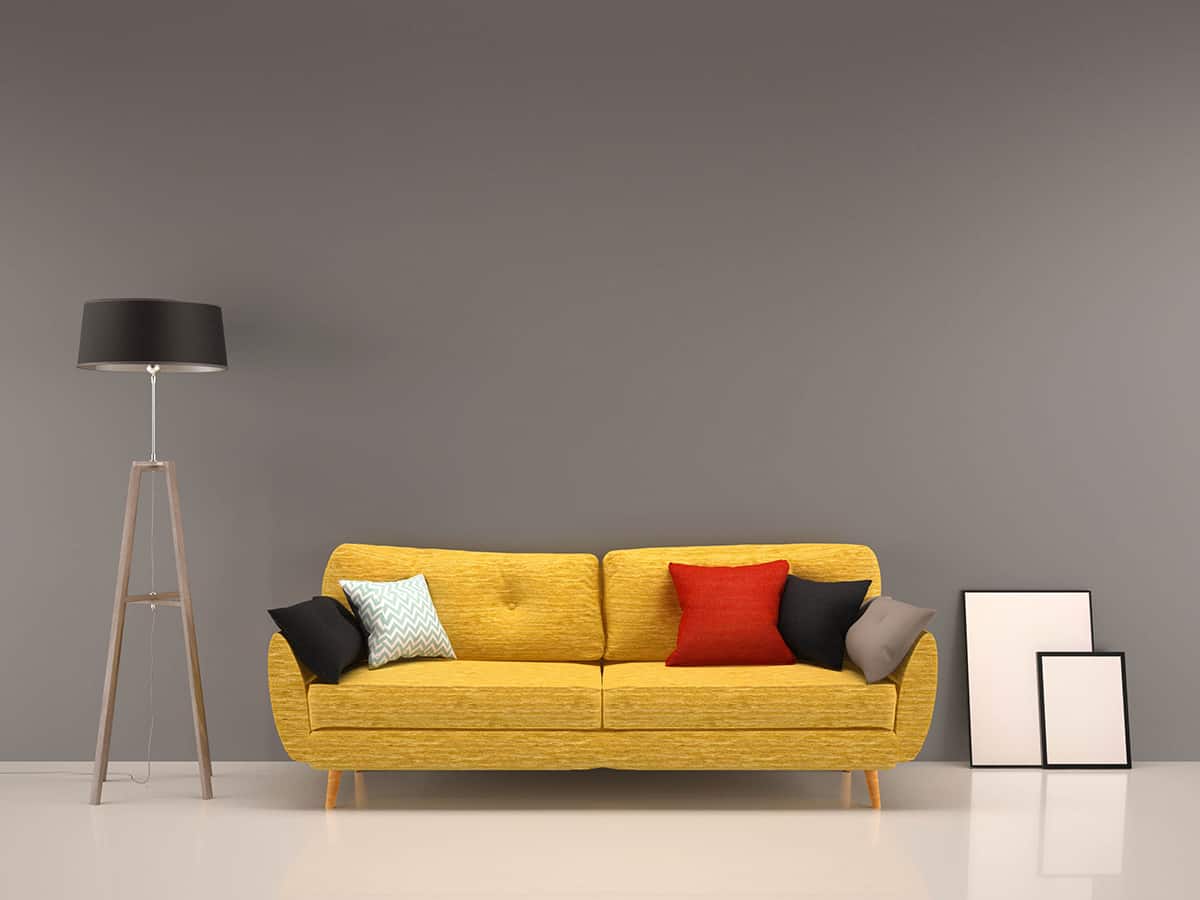 Yellow is a bright and cheerful color that brings positivity to a room, while gray can be synonymous with dull and dreary moods.
Low levels of natural lighting can increase the negative effects associated with gray walls, so if you're finding your gray walls have induced a depressing feeling in the room, you can counteract this with yellow accents.
As well as balancing out each other's energy, gray and yellow also look striking next to one another. Use mustard yellows for a warm and welcoming feel or lemon yellows for a brighter, more playful look.
Orange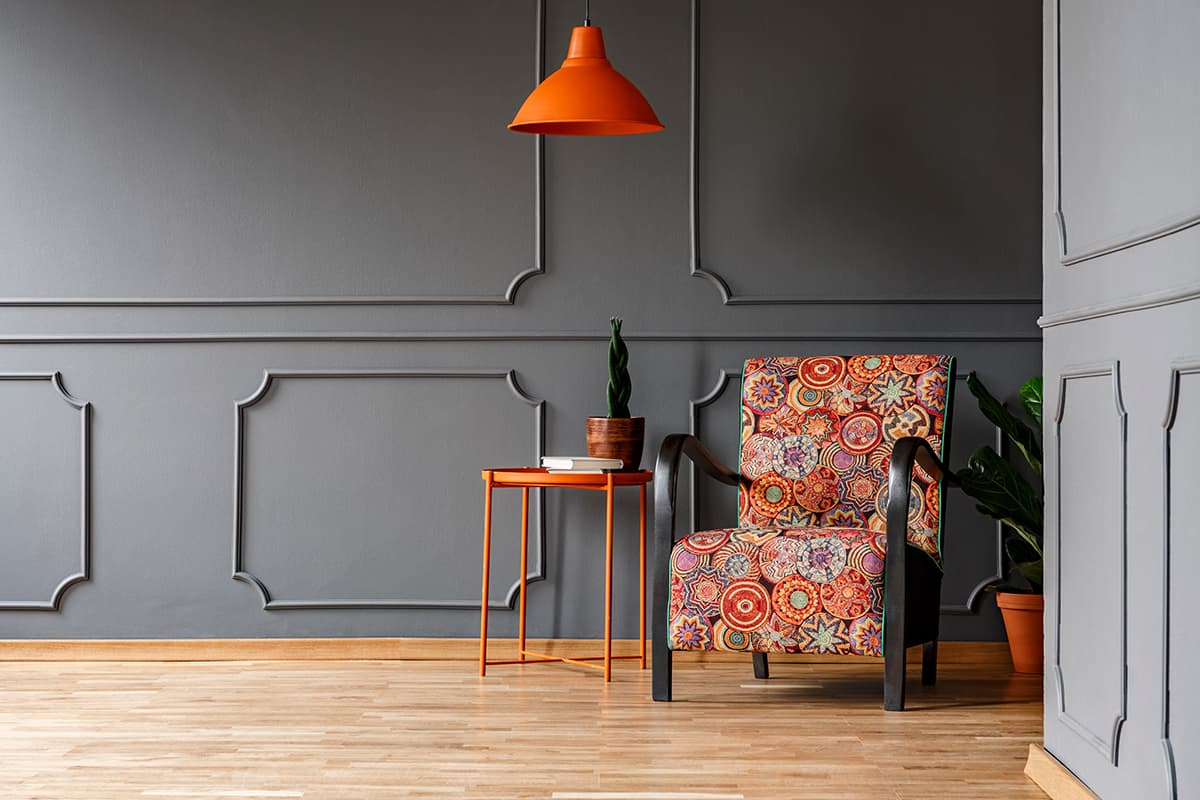 Like yellow, orange is also a color that represents warmth, positivity, and happiness. It is also linked to creativity and stimulation.
Choose orange accents in a room with gray walls to achieve an optimistic atmosphere that is also modern and stylish.
Gray and orange are a color pairing that is popular in masculine spaces such as contemporary office spaces and bedrooms. Small pops of orange help to balance out the gray walls and bring a vibrancy to the room.
Beige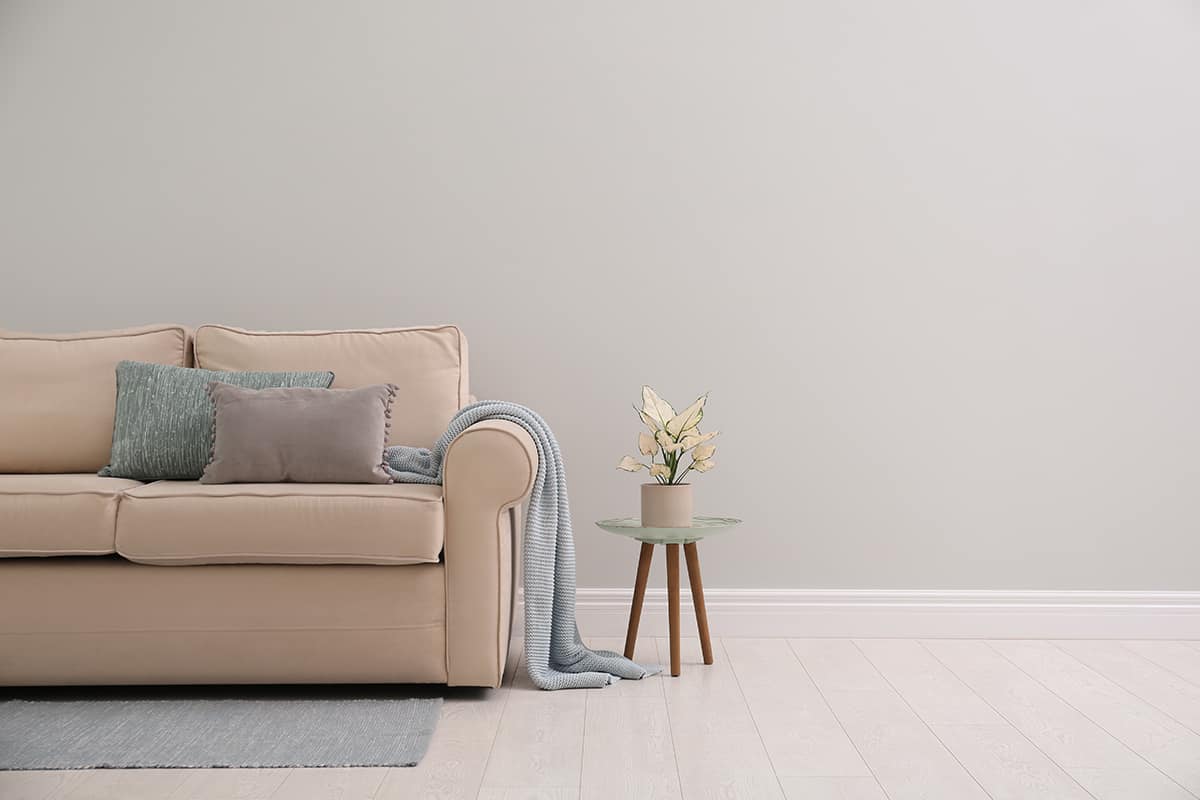 Beige and gray work well together to create a warm, earthy and calming atmosphere in a room. If you are concerned about gray walls making a room feel cold and unwelcoming, then choose beige as an accent color.
Beige carpet or beige sofas and beige curtains will look classy yet casual alongside gray walls.
These neutrals provide an easy color palette that is comfortable to be around. They are not intense or stimulating, and so can be a good choice for rooms in the home where you want to relax, such as bedrooms or living rooms.
Beige is a warm shade that can balance out any cool tones in the gray walls and also help to create a natural, holistic sensation in the room.
Dark gray walls would be nicely contrasted by very pale oat beige accents, or lighter shades of gray would look elegant next to darker shades of beige like tan or caramel.
Brown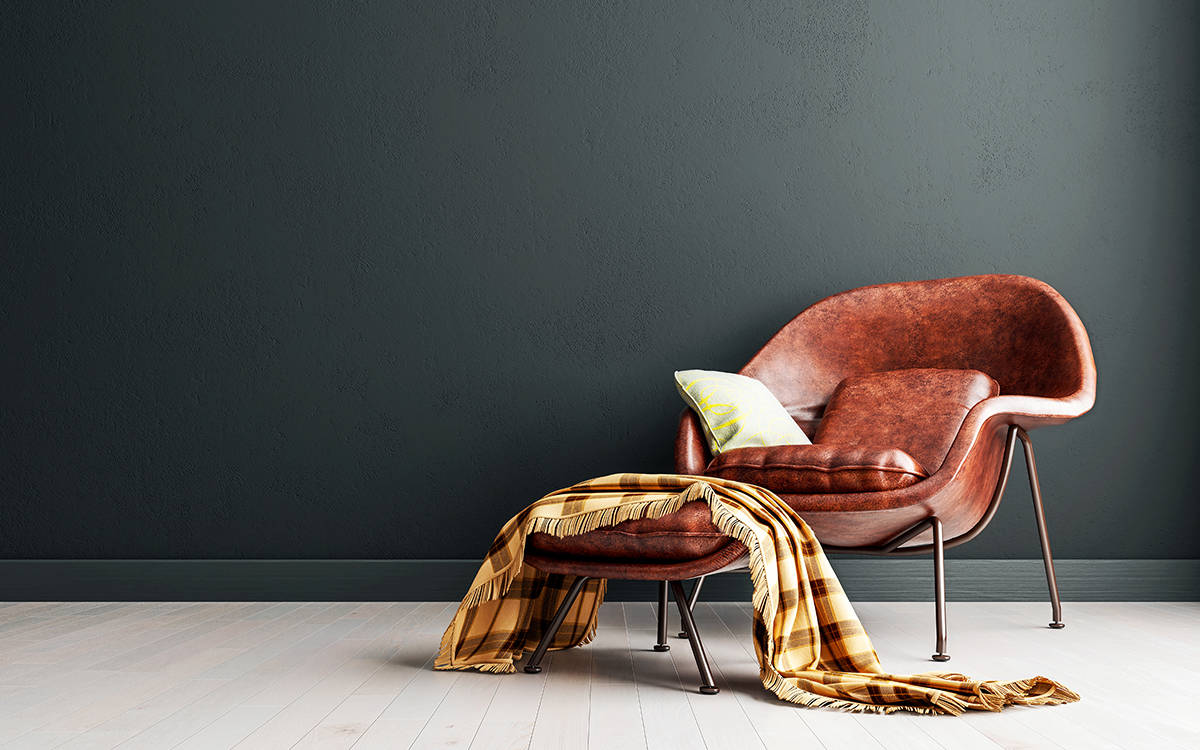 Brown and gray are a color pairing that works well in formal spaces. For a home office or formal dining room, you could use brown wooden furniture alongside gray walls.
Rich brown-toned wood such as oak will bring warmth and opulence to the room, which is synonymous with wealth and luxury.
Brown furniture, such as a magnificent wooden four-poster bed, can look striking in a bedroom with gray walls, helping to balance out any cool tones in gray while keeping the color scheme neutral.
Brown is a warm color that can also add comfort to a space. To achieve this, choose soft brown furnishings in interesting textures such as thick wool blankets or leather chairs and sofas.
To view more wall color combinations, follow this article.