Wall paneling is often perceived as an outdated concept for interior design mainly because of the traditional look of wood planks. However, the latest trend is to create wall paneling from laminate or fiberglass, which are a maintenance-free and modern alternatives to wood. Since the color brown is an inviting and cozy color, it opens up many design possibilities when pairing brown paneling with other colors in the room.
There are many colors that work well with brown to produce an appealing and stylish space, but the trick is to combine the right colors with brown wall paneling. Below we'll give you some excellent examples of the best colors that go with light and dark brown paneling so you can create a spectacular color scheme for your home.
Colors that Go With Dark Brown Paneling
Light Blue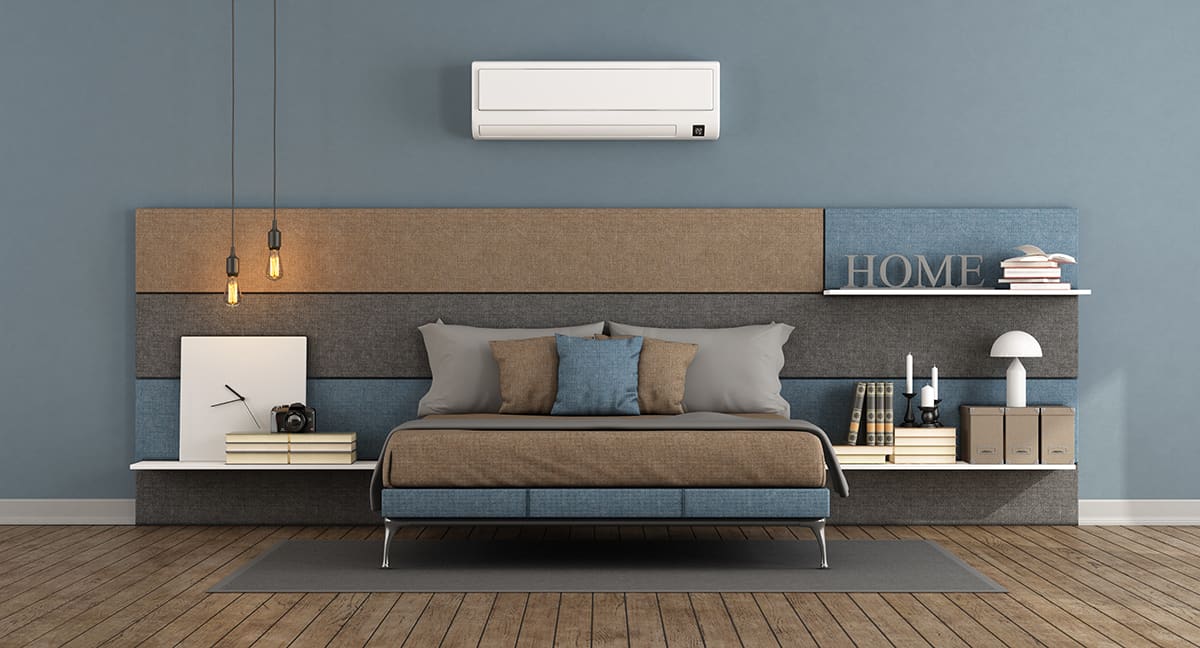 The perfect mixture of turquoise and dark brown paneling is best known for the calming vibe they create in a bedroom. These colors are both trendy and uplifting, but in general, all shades of blue pair well with any tone of brown, from cocoa to coffee hues.
Since turquoise is a lighter shade of blue, we believe it blends well with dark brown paneling. This color combo tends to emit a relaxing vibe, thus making it perfect for bedrooms.
Just like you can see in this modern bedroom, the combination of dark brown wall panels and turquoise walls blend beautifully with the brown wood flooring and the headboard.
White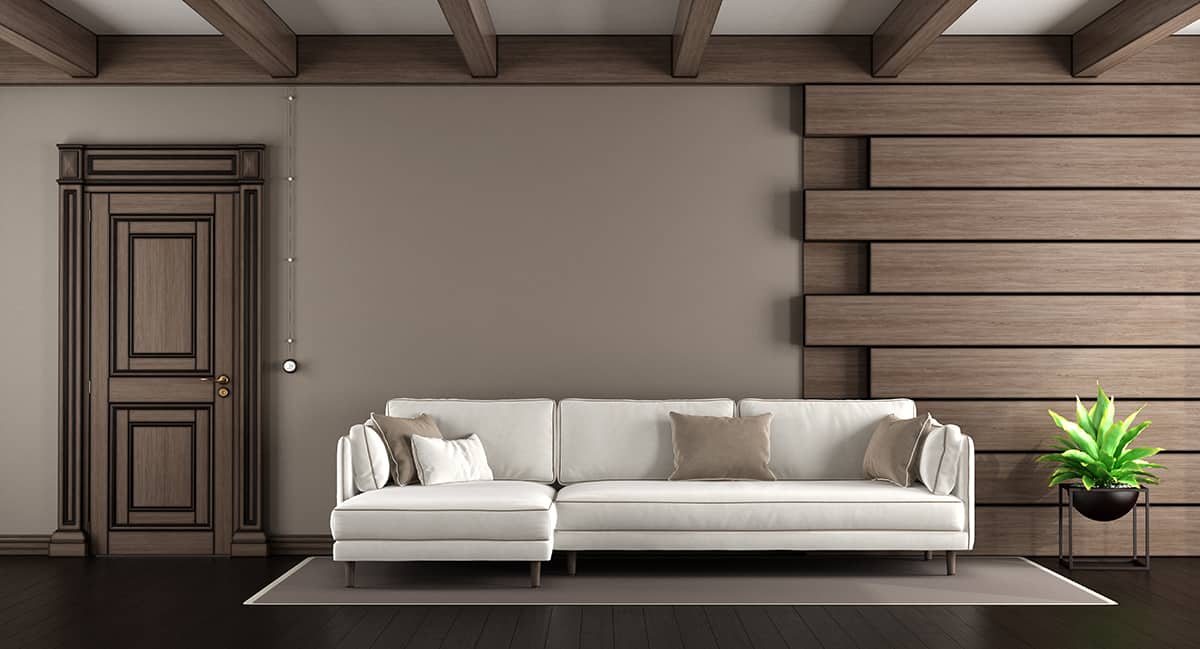 Dark brown and white have always been a classic combination. In a large living room, dark brown paneling paired with a bright shade of white can enhance the visual appeal of the room. White and brown are contrasting colors that balance out each other's starkness.
White furniture, for example, can be used to tone down the dark brown wall panels and provide a welcoming ambiance. This color blend can bring an elegant feel to any room with just the right amount of drama to add to the space.
Brown and Beige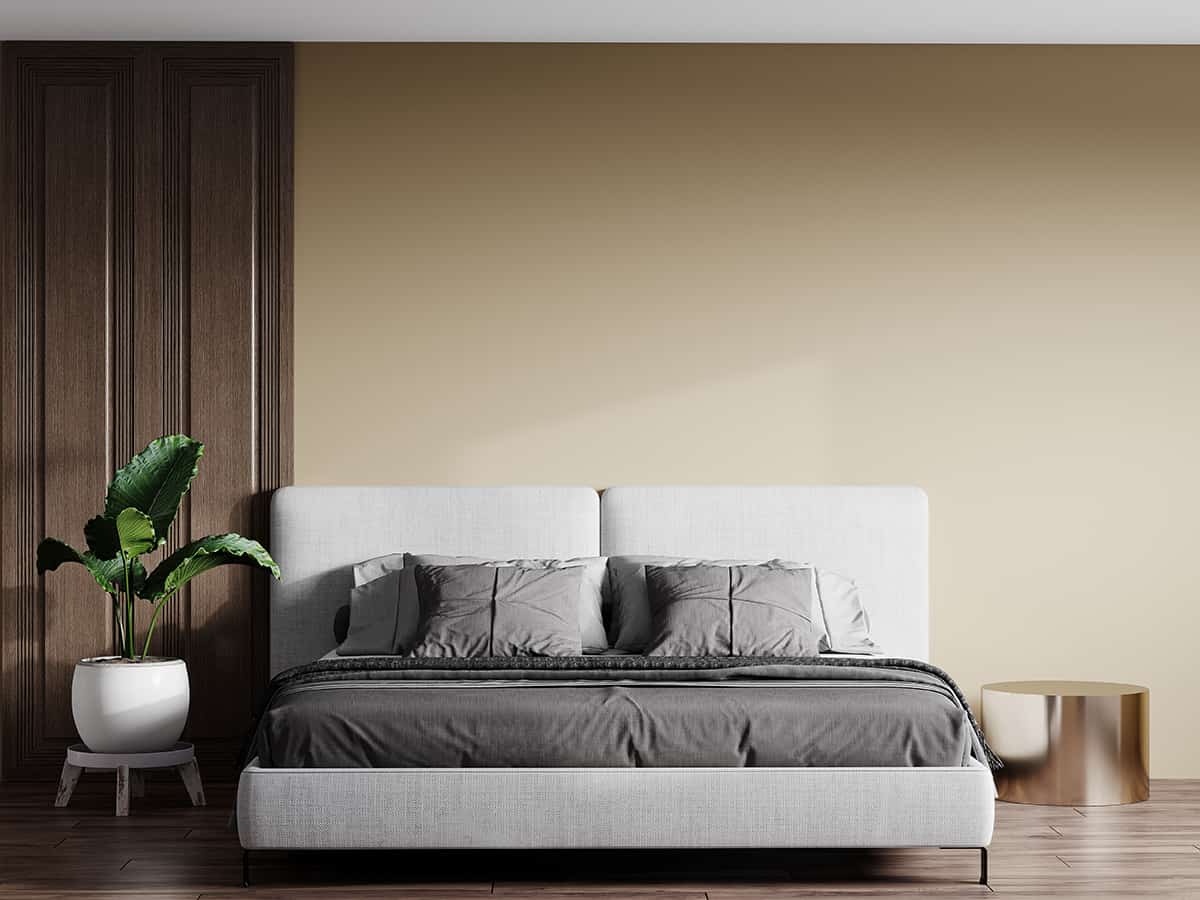 Since dark brown itself is a rich, earthy hue, it can be combined with another neutral color like beige to make its characteristic stand out. Beige can, in fact, be combined with any dark shade to create a dramatic palette. When you add beige and brown furniture to pair with your dark brown wood paneling, the result will be a lively and refined look.
See how the color combo has been pulled off in this bedroom with brown and beige bedding together with dark brown paneling and a matching floor. You may even add other dark brown accessories with gold undertones, such as a table lamp and metallic accents to create a cohesive design.
Green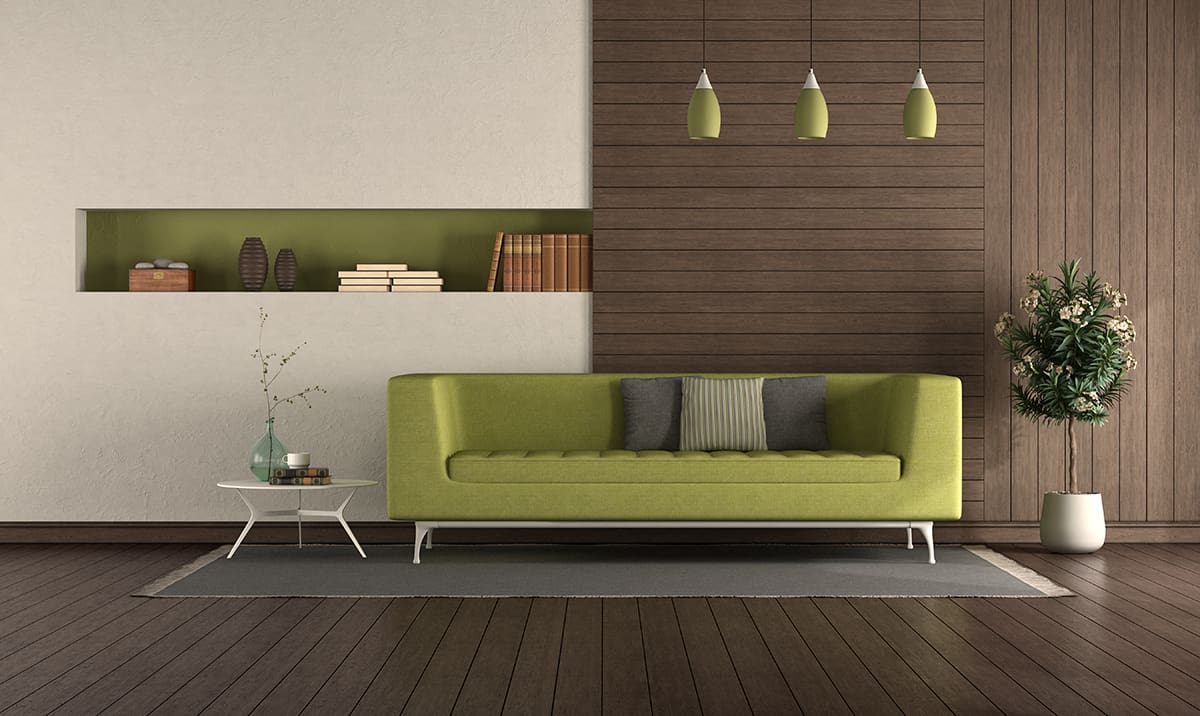 Just like brown, which is an earthy, nature-inspired color, green is another natural color that we recommend pairing with a dark tint of brown. This soothing color combo can bring an organic feel to any living room while creating a welcoming vibe at the same time.
A light shade of green like apple or sage is a subtle way of complimenting your dark brown paneling. Green can easily balance the dark brown's heaviness, and together, they will lend an air of sophistication to any room, including kitchen, living room, bedroom or dining room.
To prove just how relaxing and balanced these color pairings can be, take a look at this modern living room with its apple green sofa, green hanging lights, and a built-in shelf painted in green next to the dark brown paneling and dark brown wooden flooring.
Purple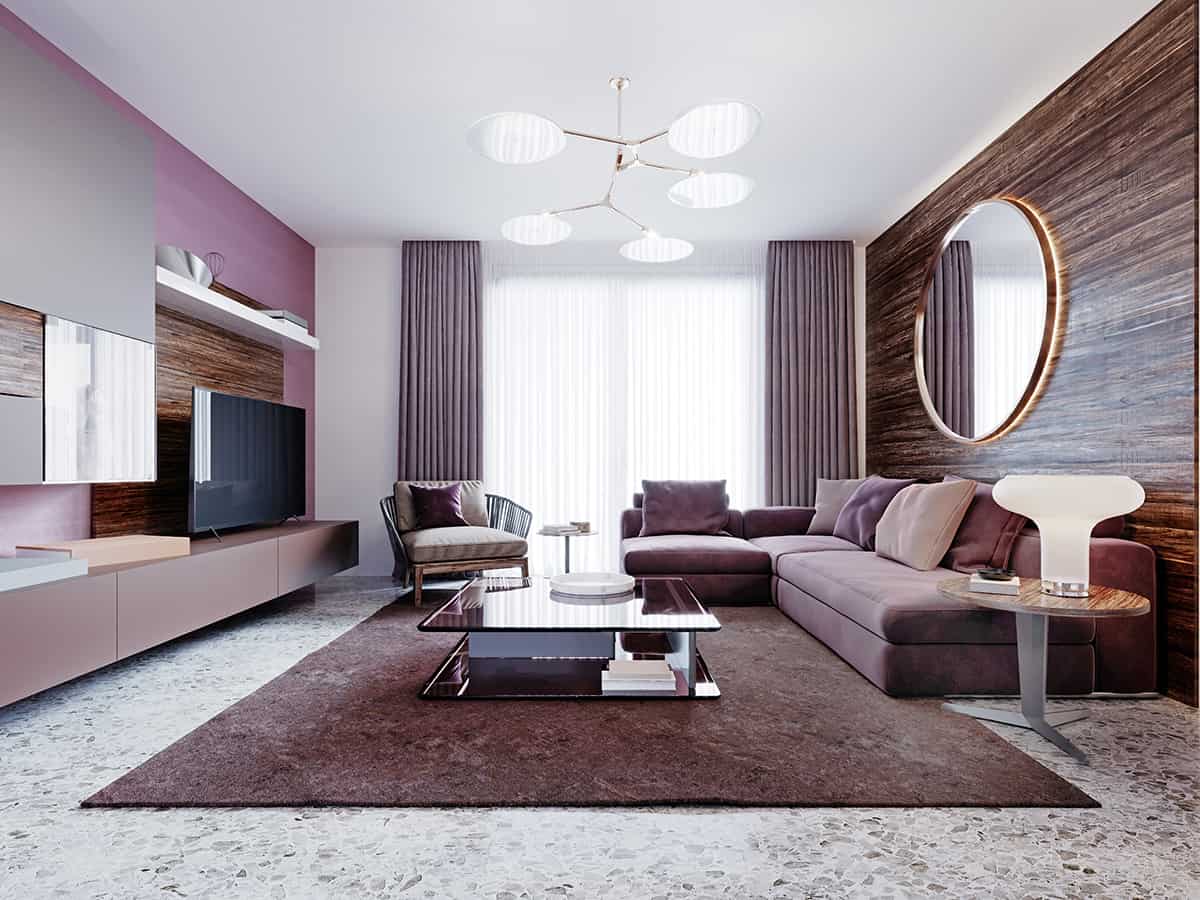 Brown and purple both have depth without appearing too heavy on the eye when paired together. If you want to tone down the masculine feel of your brown living room, consider adding a rich tone of purple with dark brown paneling.
This can easily be done by choosing purple curtains, floor covering, and seating furniture as per the image shown here. All the furnishings and wall paneling come together beautifully without looking overwhelming.
Yellow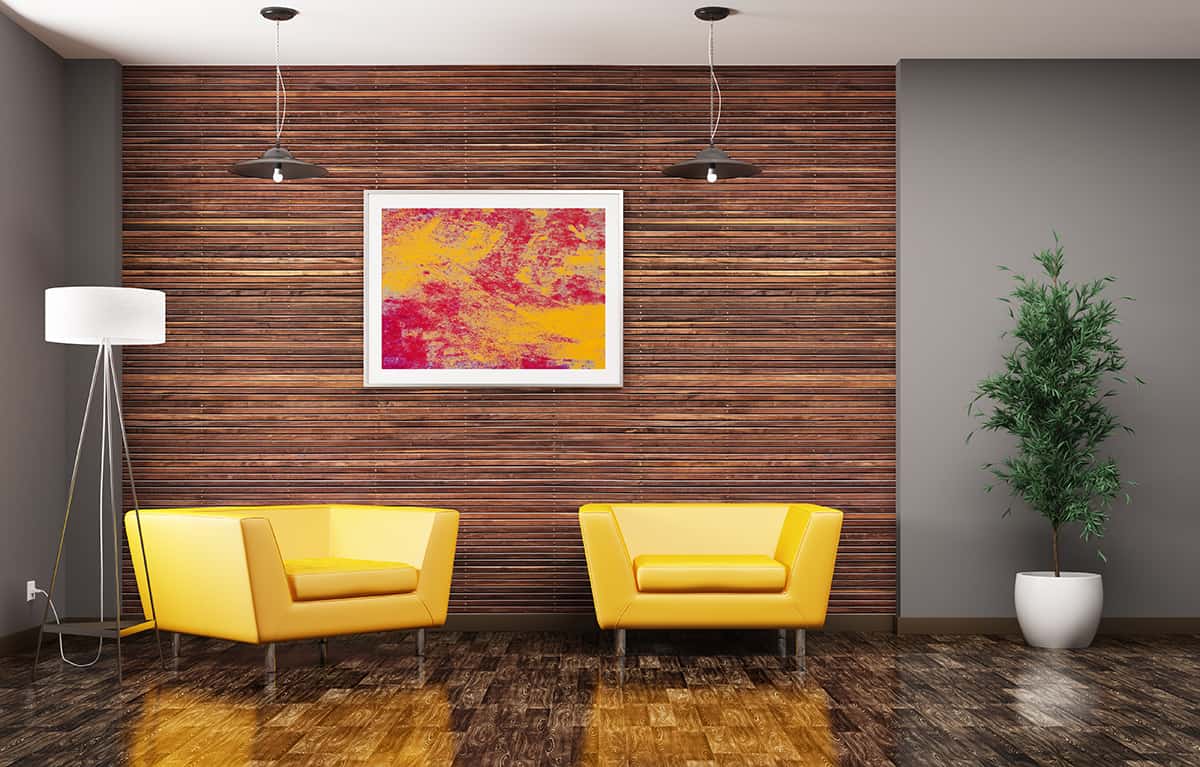 As one of the brightest and liveliest complementary colors to brown, yellow shouldn't be missed out on our list of best warm colors that go with dark brown paneling.
This energetic color adds charm to any space, especially if you choose a bright shade like canary or lemon. When the background is in a dark brown color, bright yellow furniture will make the room pop as it dominates over brown. The combination of yellow and dark brown works in both modern and traditional style interiors, plus you may even pair yellow with light brown wall paneling if you wish.
Colors that Go with Light Brown Paneling
Off-White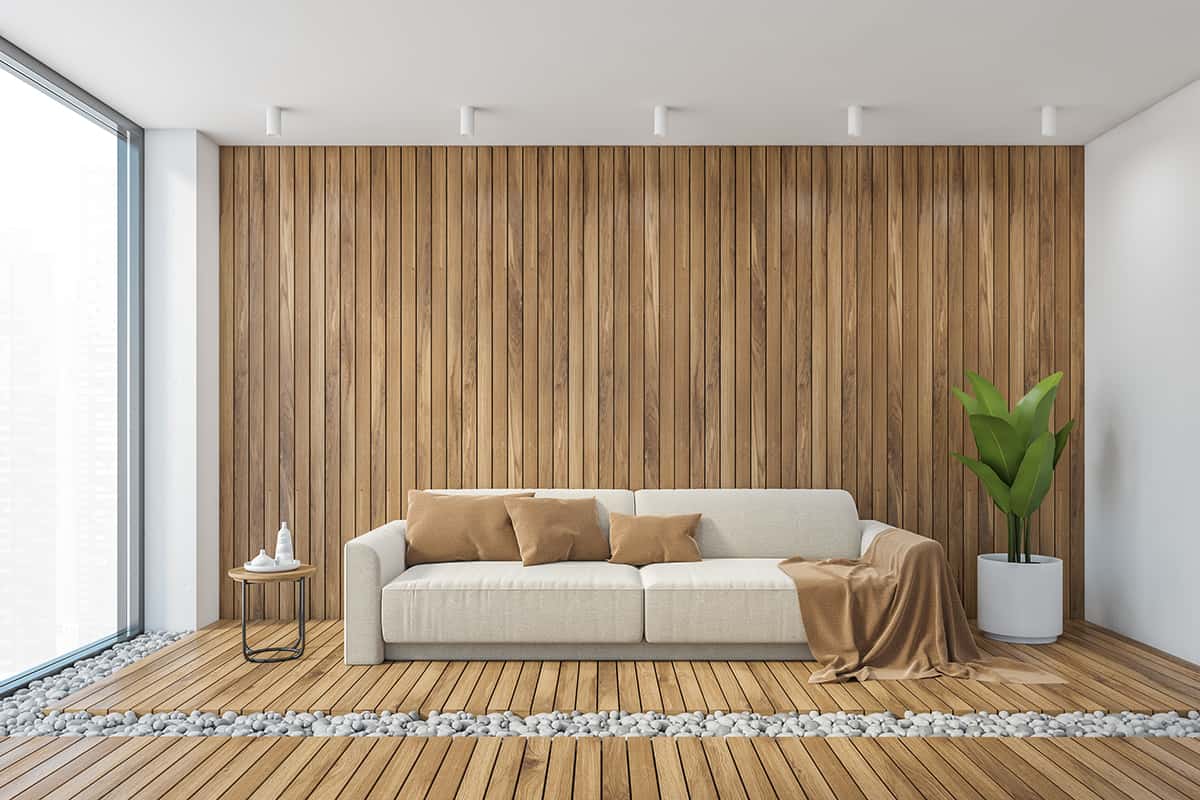 We previously mentioned how brown and white can cohesively work together to produce a calming interior. While a crisp white hue can brighten up the space and create a luxurious look next to dark brown, when you have light brown paneling, however, you may want to put the emphasis more on the walls and floor rather than the furniture color. In this case, it's best to opt for off-white as a toned-down version.
When you're working with light brown paneling, introducing off-white furniture and matching accessories will create a Zen-like effect.
In this example, the light brown wall paneling continues to the floor, with off-white sofa to highlight the Asian-inspired Zen theme. We love the addition of a light brown side table, throw pillows and blanket, which tie in with the rest of the minimalist style living room.
Dark Blue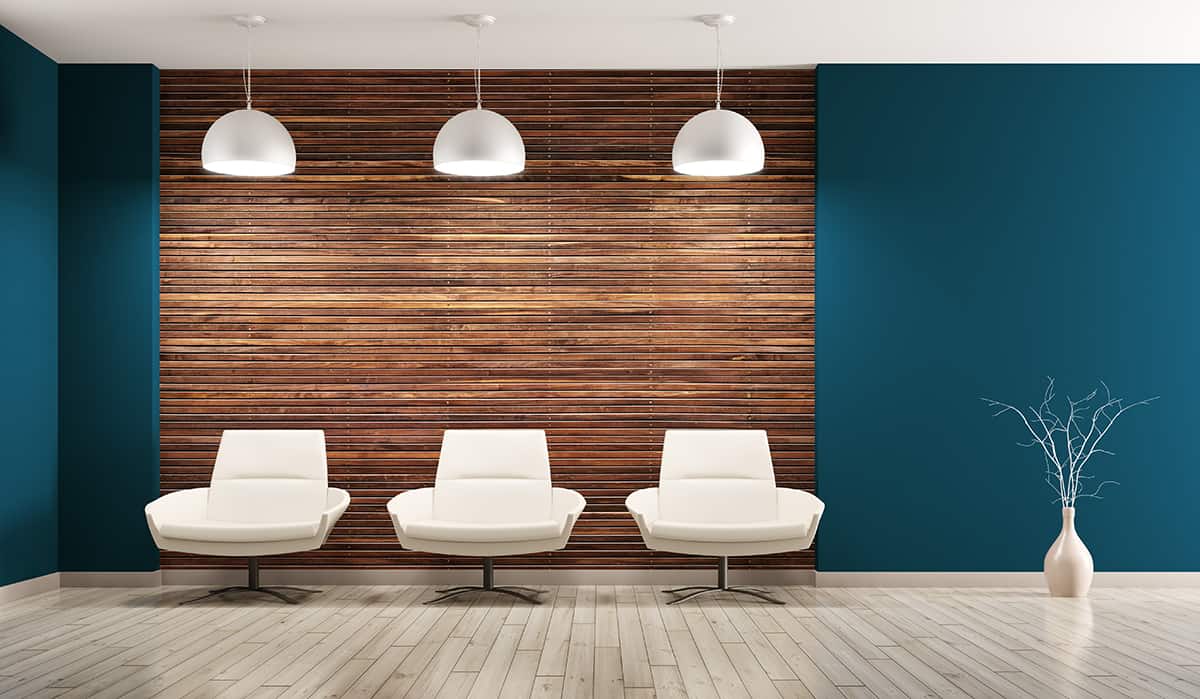 Light brown and dark blue are incredibly versatile color schemes. They can be applied to both modern and traditional living spaces to create an eclectic or boho style interior. Whether you're into a contemporary or classic design, adding dark blue shades, such as navy to complement your light brown paneling will evoke the feeling of calmness and tranquility.
The combination of dark blue and light brown is ideal for living rooms and bedrooms. Plus you can choose from any tint of dark blue to pair with light brown: from midnight blue and sapphire to navy and teal. All these varying shade intensities will work well with any type of light brown paneling.
In this example, the living room is far from dark or dingy thanks to the bright white furniture, white flooring and light brown wall paneling. The dark blue walls serve as the backdrop to highlight the feature wall panel.
Burnt Orange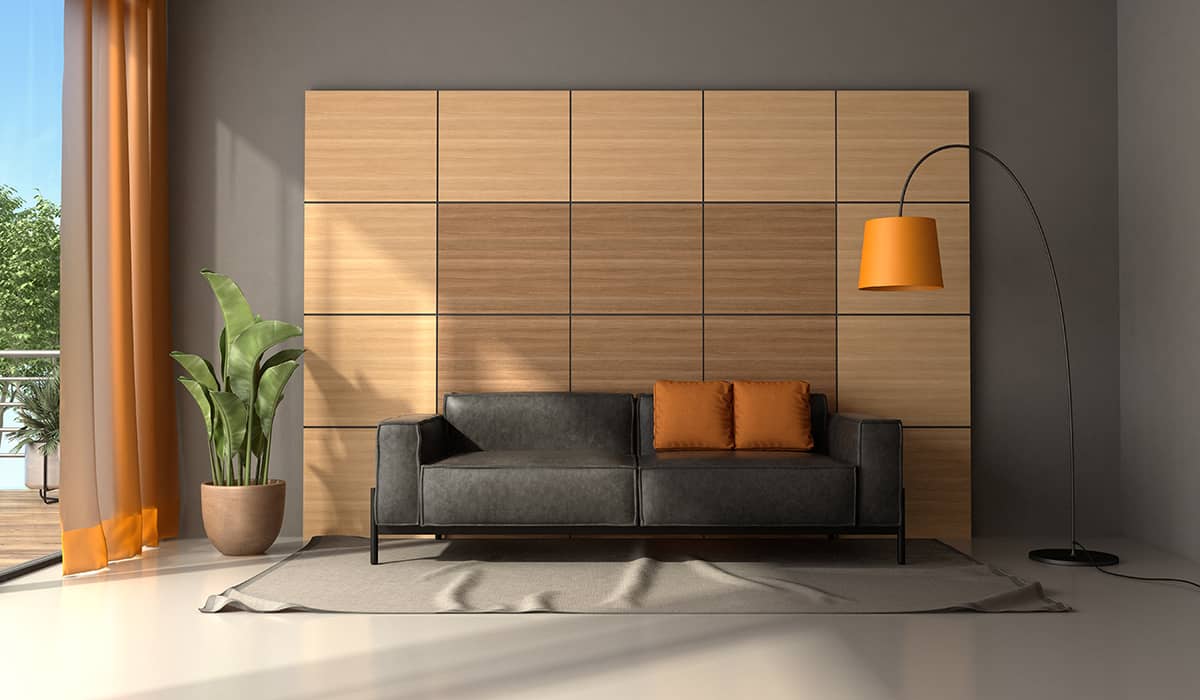 Another bold color that can be combined with light brown paneling is muted orange. Together, this stunning color duo create a fun and energetic vibe in a modern living room.
Muted orange and light brown both have warm undertones to them – but in a contrasting way. The neutrality of brown and the warmth of orange provide balance, without making the living room space appear too overwhelming. You can use orange as an accent color in order to make your light brown paneling more appealing.
See how interesting this modern living room looks with the soft orange and light brown paneling. There are hints of burnt orange and brown used throughout the room, including the curtains, the pillows and the floor lighting.
Pink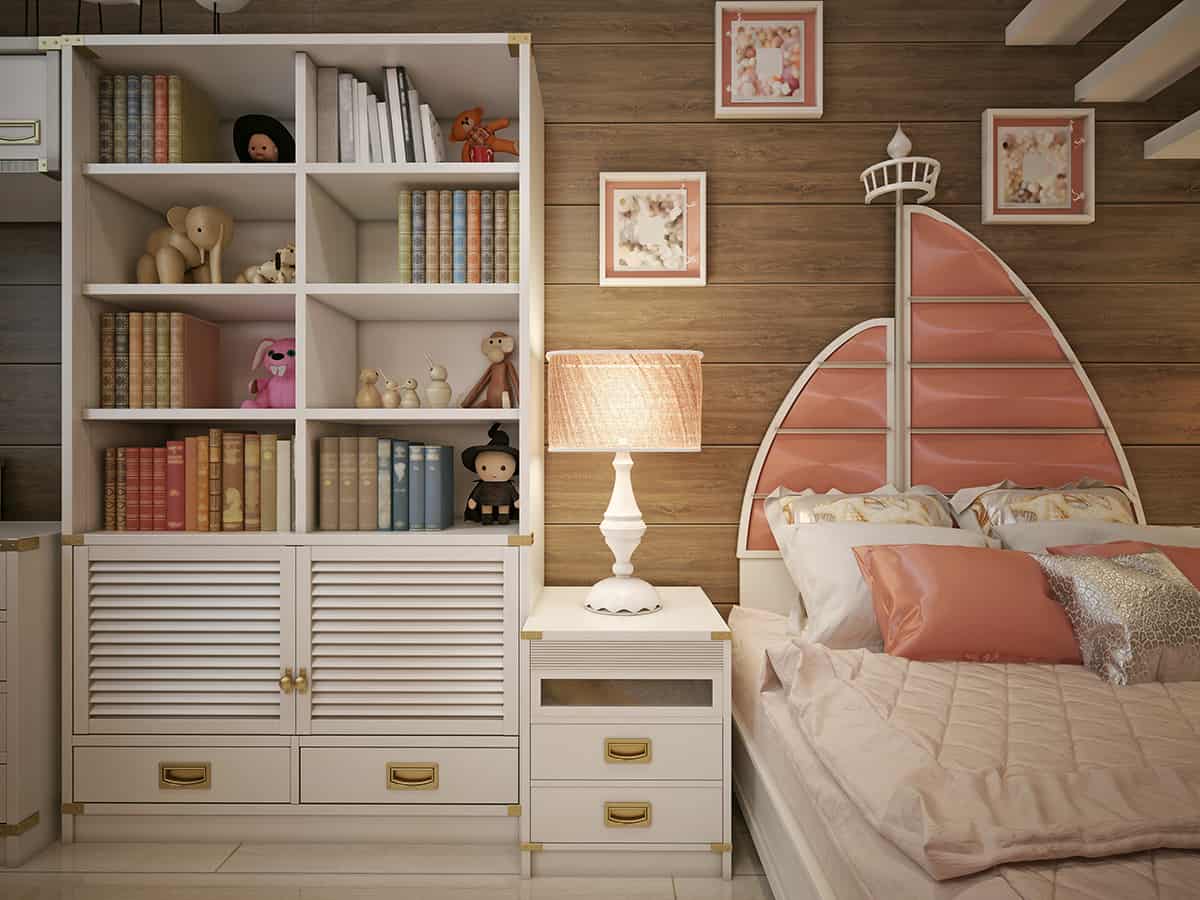 If you want to make an even bigger statement with bold colors, then consider pink as one of the trendiest interior design colors to pair with light brown. This idea especially works in girls' bedrooms as pink emits a feminine vibe. Our favorite shade of pink has to be coral as it's soft on the eyes and looks classy in just about any space.
Pink provides a nice contrast with the color brown as it tones down the masculinity of this earthy hue. With the energetic feel of pink next to light brown paneling, you can create a harmonious and stylish bedroom.
The use of coral pink can be seen throughout this children's bedroom, with the light brown paneling providing a cozy and comfortable feel. This color pairing can also work in casual-style dining rooms and even bathrooms!
In Closing
Wall paneling is no longer seen as an outdated interior design thanks to the latest innovations in materials used to make these panels.
Whether you want to make a focal feature out of your brown panels in the living room or create a calming ambiance in the bedroom, by pairing some attractive colors with your brown paneling, you will achieve a modern look using traditional wood panels or maintenance-free laminate. Take your inspiration from our above ideas by pairing your light or dark brown wall paneling with the suggested colors.