Front-loading washing machines and tumble dryers have always been popular laundry appliances on the market together with pedestals as a whole new type of furniture accessory. While you don't actually need to put your laundry appliances onto anything to raise their height, most Americans do prefer to use pedestals.
Find out what a pedestal is, its advantages, and the cheaper alternatives you can use instead.
What is a Washer Pedestal and How does it Benefit Households?
A washer pedestal is a furniture accessory that goes underneath a front-loading washing machine or tumble dryer. This furniture item can prevent back pain as it saves you from having to bend down while loading or unloading your laundry. Most people prefer to place their washer and dryer side by side and want easier access to them, thus opting for a pedestal to raise the height of the laundry appliances. The additional height offered by these pedestals is ideal for front-loading appliances as you won't have to bend down anymore.
Some pedestals feature storage drawers for storing laundry essentials, such as detergents, fabric softener, bleach, etc. These accessories serve as both appliance height boosters and storage units to help you stay organized.
These are all the benefits of the washer pedestals, which may sound great, however, there is a major drawback to these units. The hefty price tag! This is one of the reasons many homeowners look for cheaper alternatives. Luckily, there are a few cost-saving options that get the same job done for much less money – and some also offer additional storage space to your laundry room. I've compiled 11 best washer pedestal alternatives for you to consider. These are:
1. Drawers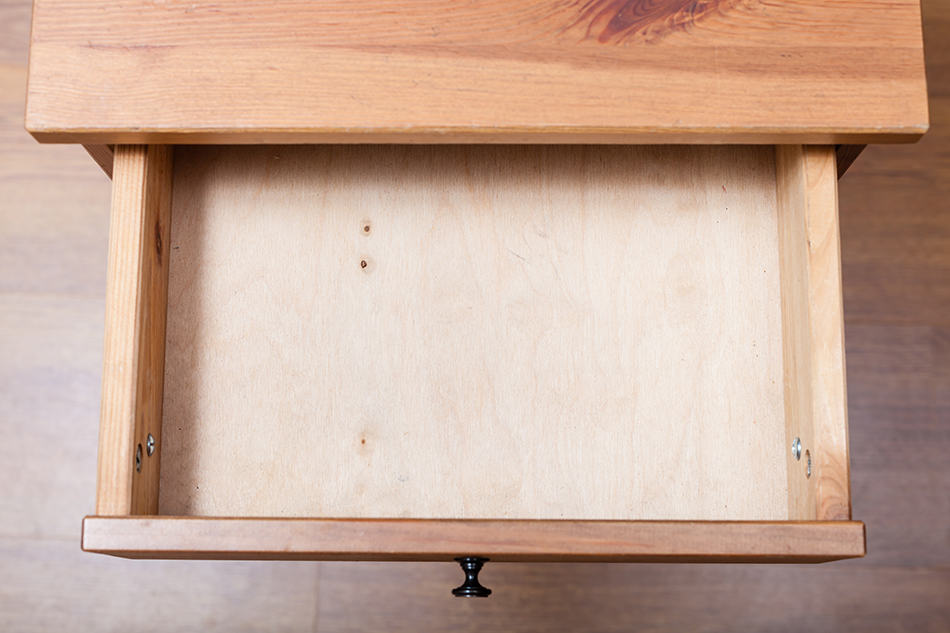 You may already have a few old drawers lying about in your basement, or if you simply have too many drawers in your home, why not remodel one or two to place underneath your washer and dryer. Just make sure the drawers are sturdy enough to hold the weight of the appliances. These furniture items can also serve as storage space to keep your laundry organized. Tip: metal chest of drawers (similar to office furniture) make the perfect washer pedestals as they are water resistant, sturdy, and made of hard wearing metal.
2. Height-adjustable Steel Stands
Another simple and straightforward solution to raise the height of your front-loading appliances is a steel stand that can handle both water spills and the weight of the washer. This is a great way of creating space in the laundry room, although the look of steel stands may not be that appealing.
3. Rubber Mat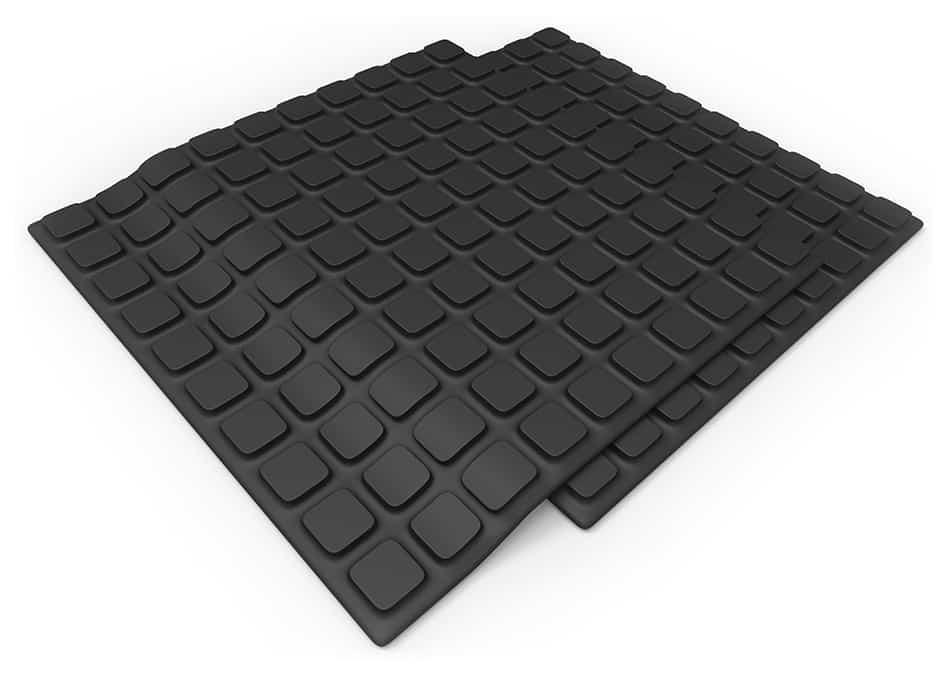 Rubber mats are highly flexible, inexpensive, and durable. They're not only ideal for walking on, but they can also be used to support the weight and height of the appliance without causing any damage. Note: you'll need multiple layers of rubber mats to raise the washer to the desired height.
These mats do a great job of protecting the floor from vibration damage, however, they won't protect the floor from possible water spills from the machine. If you don't notice the leakage right away, mold or mildew growth can occur under the mat. To avoid this, opt for heavy-duty rubber mats that are thicker and water resistant. These are sold in most hardware stores and mainly used for pool areas and outdoor patios.
4. Wooden table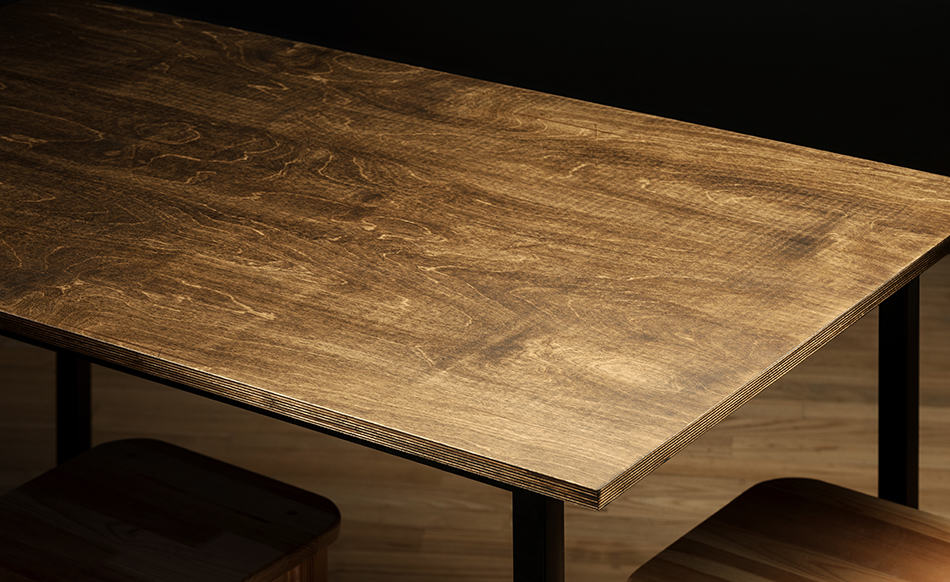 A wooden table is a common piece of furniture found in almost every home and it can save you from having to buy a washer pedestal. A coffee table, for example, can easily be painted any color you like to match your laundry room decor. Tip: make sure you use a low-lying table of less than 30 inches tall. The trick is to find the right size table as you wouldn't want your appliance to fall off the edge during a spin. When measuring your washer's length and depth, allow at least 5 centimeters of space.
5. Bricks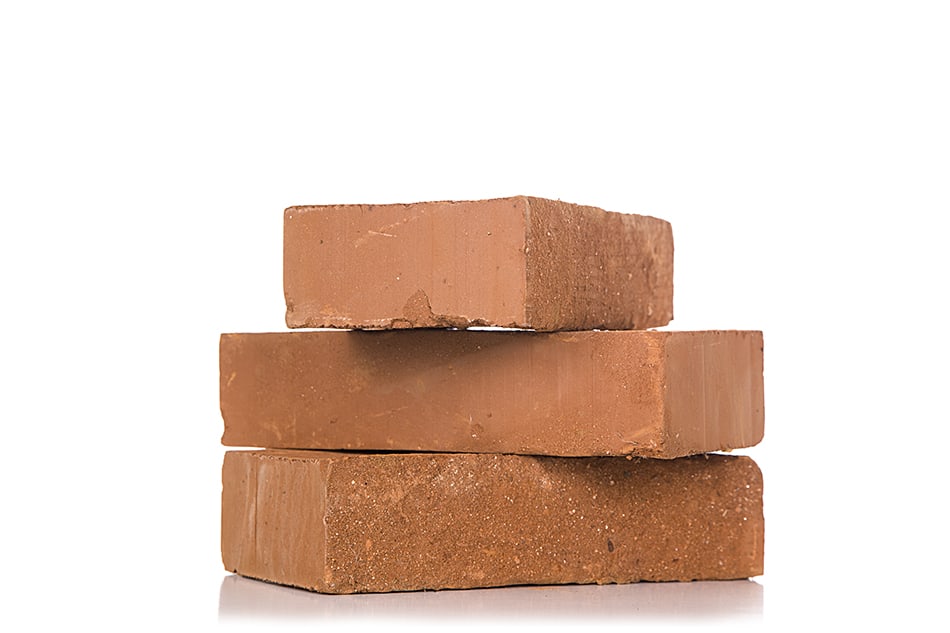 Bricks come in all kinds of colors and sizes plus they are quite cheap to buy from DIY stores. These construction materials are extremely sturdy and durable so you won't need to worry about them cracking during a spin. Note: rather than stacking multiple bricks on top of each other, (not recommended) measure the appliance's length and depth before placing single bricks underneath. You can even cement them together for additional sturdiness. Depending on the size of each brick, you may need up to 10. The downside of using bricks is the risk of getting your appliance scratched by their rough surface so it may be worth placing a soft rubber mat in between the appliance and the bricks.
6. Wooden Box or Crate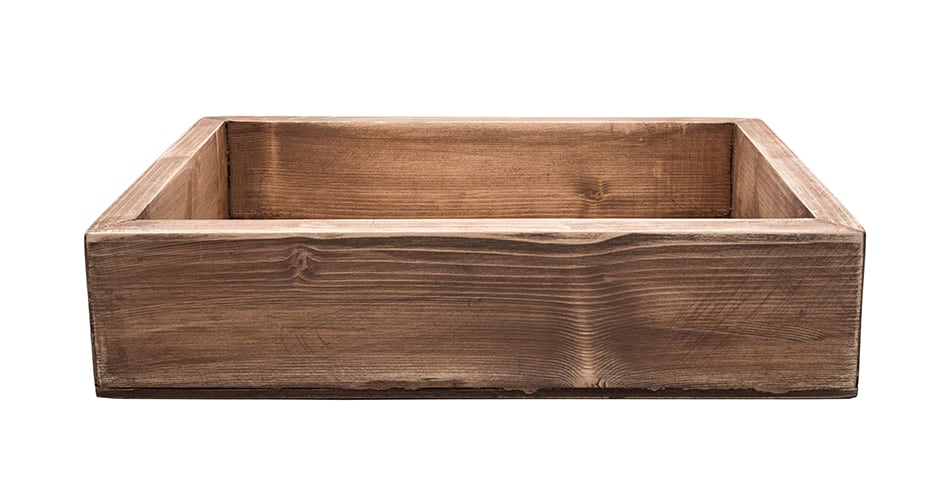 Wooden boxes or crates are available in all kinds of styles, colors, and sizes. You can even get them for free from industrial warehouses, crate recyclers, or even your local hardware store. The only downside to wooden crates is their inability to repel water. However, you can always give them a few coats of lacquer to protect the wood from molding or discoloration.
7. Wooden Pallets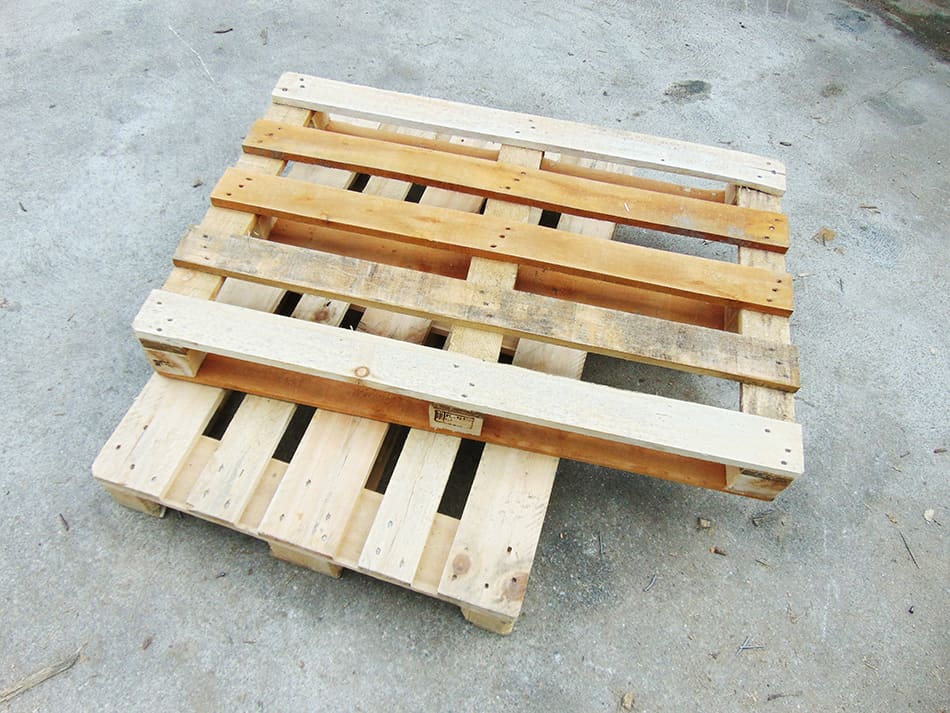 Similar to wooden crates, a wooden palette is also made from wood but it has a flat structure. Pallets are incredibly durable, especially the ones that are made of oak or pine. Again, you can get these for free from most hardware stores or recyclers. You can even make one yourself once you have the exact measurements. Tip: use decking screws instead of wood screws for sturdier installation. To create a frame, join the wooden legs after attaching the top and bottom parts. Make sure the legs are flush against the frame's four sides.
This is the simplest way you can make your own palette, but for an even simpler solution, stay with us until the end of this article for step-by-step instructions on how to create an easy wooden platform to support your appliances' weight and raise their height.
8. Bench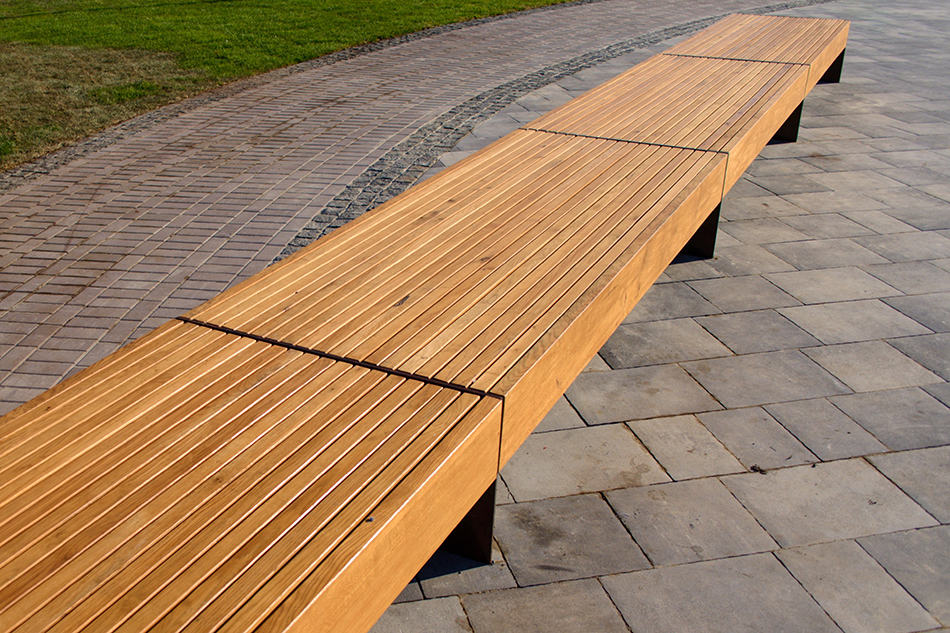 Another common piece of furniture found in most living rooms is an armless bench that can double as a washer pedestal. Some benches come with drawers for extra storage space. But to keep costs down, you can always use your TV bench as long as it has enough depth.
9. Built-in Cupboards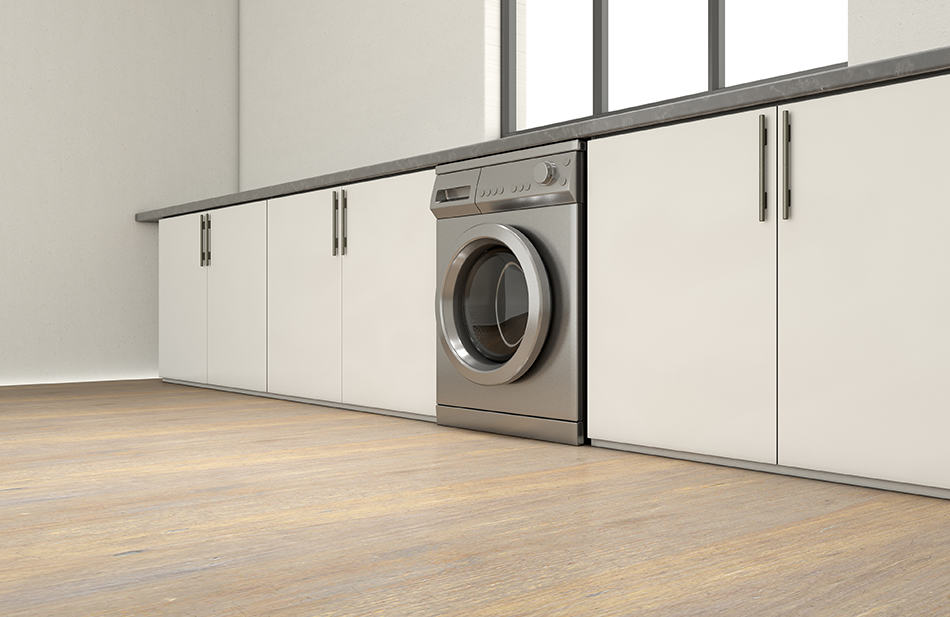 If you have adequate wall space in your laundry room, and your budget allows it, consider installing built-in cupboards or shelves to place your laundry appliances in. This is a great solution that offers plenty of storage space and raises the height of your machines at the same time. Even if you don't have a separate laundry room, you can install built-in shelves or cupboards in your kitchen. Tip: to hide the washer and dryer in the kitchen, opt for a cupboard with a door.
10. Wooden beams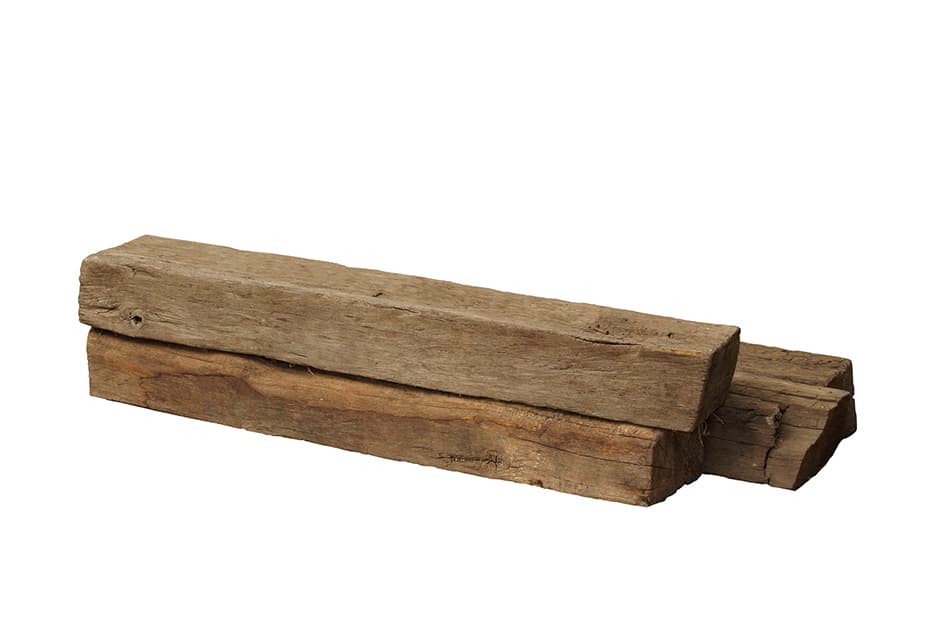 Wooden beams eliminate vibration while serving as sturdy pedestals. You can add as many cut up beams as needed to support the weight of the appliances. Just make sure the machine is level and all the beams' feet are firmly on the floor. Test the washer to see if it rocks on the beams by moving it slightly around.
11. A DIY Platform or Skid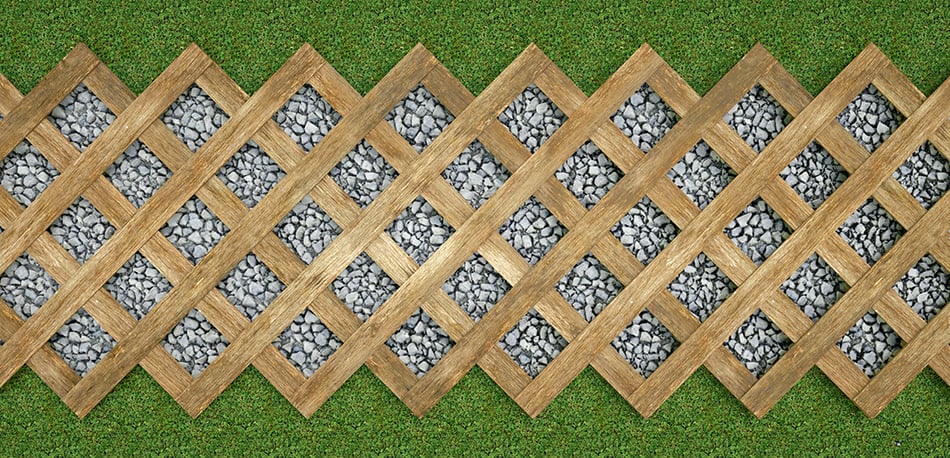 Unlike a wooden palette that has a top and a bottom surface, a platform or skid is a single deck. A simple platform that raises your laundry appliances off the ground is by far the best solution and alternative to expensive pedestals. The benefits you'll get include a more stable surface with minimal vibration, ergonomic benefits, and saving on space.
You can buy such platforms from most wood manufacturers, but they are so easy to build, you can do it yourself! Tip: you can even incorporate shelves or pull-out drawers for additional storage space underneath the platform by buying them separately.
If you're a DIY enthusiast, just follow these quick steps:
Tools
Tape measure
Circular saw
Cordless drill
Framing square
A leveler
Fluted countersink
Safety goggles
Materials
Screws
Plywood
Construction adhesive
Shim
How to Build a Platform
The aim is to make the pedestal as sturdy and level as possible for front-loading washers, as laundry machines tend to vibrate a lot during spins and move around.
Start by measuring the width and length of your laundry appliances. You can make the pedestal as large or wide as you like, depending on whether you want to allow for extra storage space underneath the platform for placing laundry baskets or shelves in.
Once you have the measurements in hand, you're ready to build the platform out of 2×10 or 2×12 planks. Attach the frame using 3-inch screws and fasten to a joist in the middle.
To eliminate noisy squeaks, apply construction adhesive in between the joists before fastening the plywood with screws.
As a finishing touch, you can stain and paint the pedestal any color you want and make sure you use a shim (a thin and tapered material) to minimize wear and align the appliance.