Saws are tools that utilize a blade to cut through materials in various ways. There are many types of saws that can all be broken down into two categories; hand saws and power saws. Hand saws are manual saws that require physical exertion to operate, while power saws might be powered by battery, gas, or mains electricity, typically meaning the user experiences less fatigue when using them.
Types of Saws
This list details a wide range of saws and their uses to help you better understand the many types of saws available.
Hand Saws
Hack Saw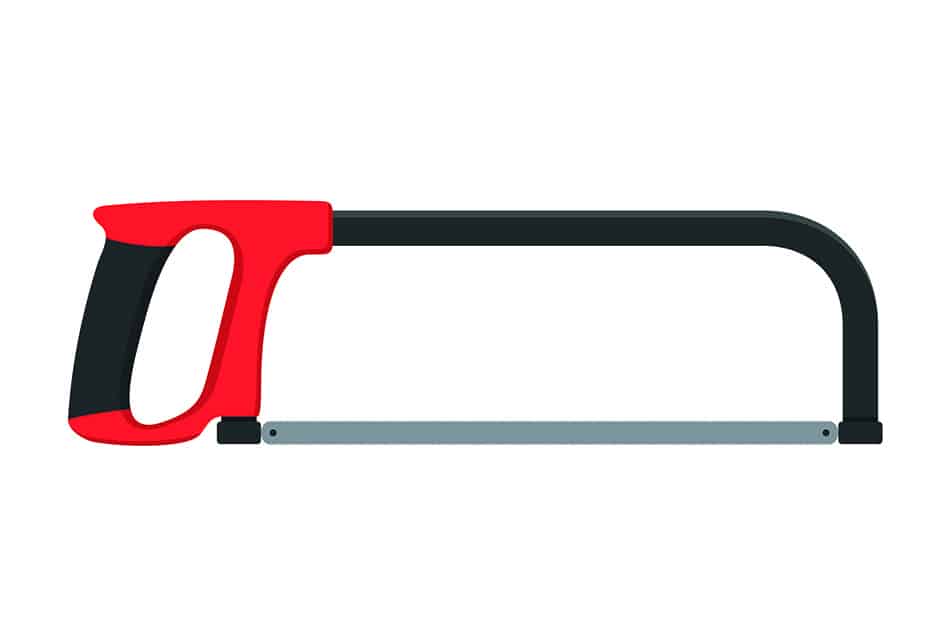 A hack saw is one of the most common types of hand saws, which many people will have sitting around in their garage. Though a hack saw might be used as an all-purpose saw, it actually shouldn't be used for working with wood because this can easily damage the blade. Instead, the thin serrated blade on a hacksaw is ideal for cutting through metal or plastic pipes.
The fine-toothed blade of this saw is held in place with tension on a C-shaped frame. It is a relatively small tool that is handy for many DIY jobs in the home and garden.
Coping Saw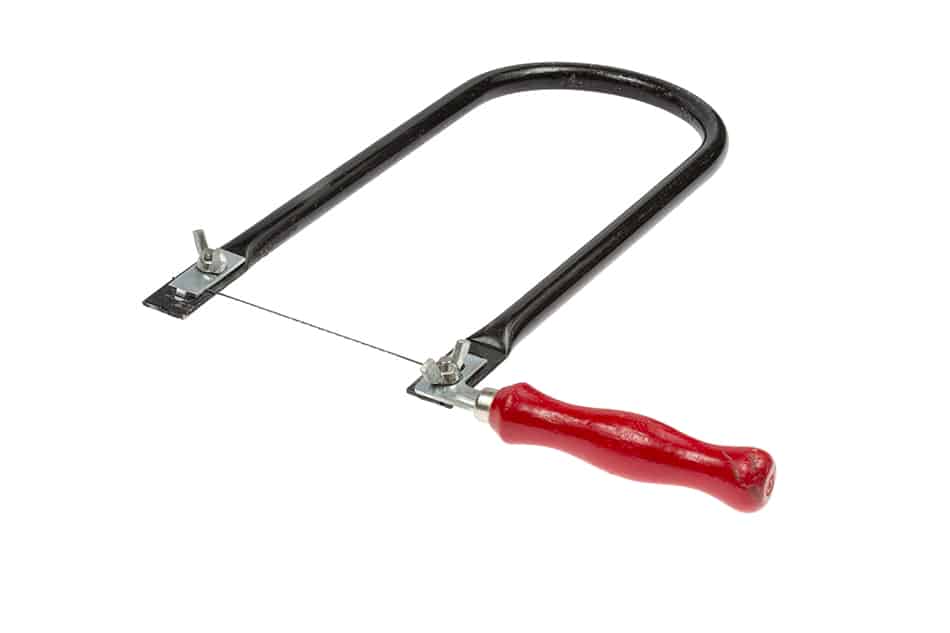 Like the hacksaw, the coping saw has a blade that is held in place by the tension on the frame. The blade will typically measure around 6 inches long, with 16 fine teeth per inch. Coping saws are designed to be used for cutting wood at curved angles, and the name 'coping' is a reference to the type of joint this saw is used for cutting.
CrossCut Saw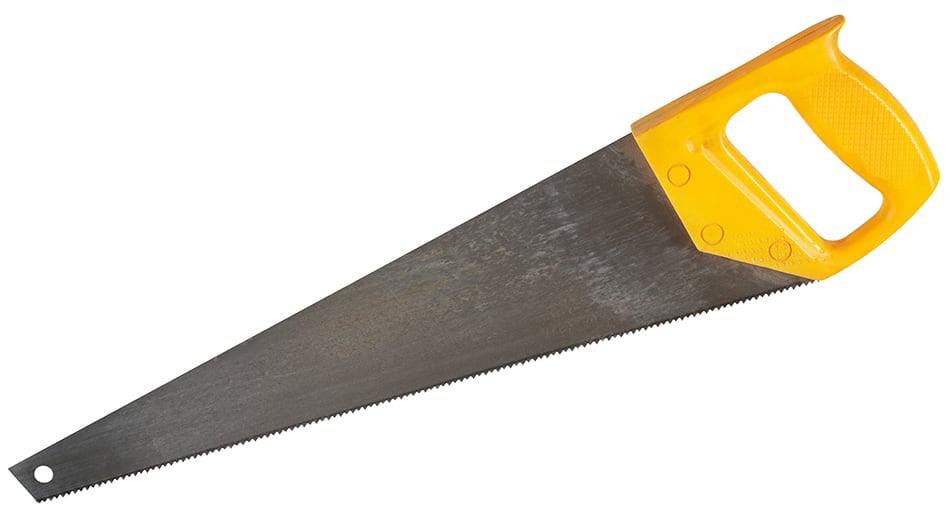 Crosscut saws have large blades that are quite thick and have rough, chunky teeth. This makes them perfect for making rough cuts in wood, for example, for hacking branches off trees or slicing down lumber into more manageable sizes. Crosscut saws usually come in two variations; those with one handle that is operated by a single user and those with two handles that are operated by two users at once.
The double-handled crosscut saws will have a handle at either end of the blade, and the users push the saw back and forth between each other to make the cuts. This is ideal for very dense wood that is difficult to cut with the strength of one person alone.
These types of saws may also be known as lumberjack saws, as they are commonly used for chopping lumber. They are known for being sturdy, and therefore able to manage tough cutting jobs without sustaining damage. This also means they don't work well for refined or precise cutting jobs.
Bow Cut Saw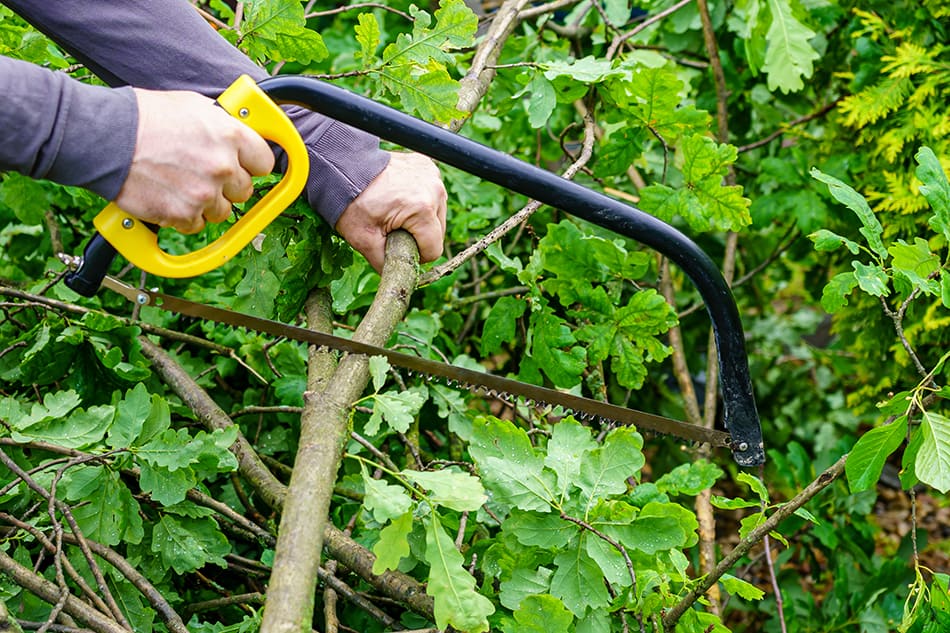 This saw falls under the category of crosscut saw, as it has a similar design and purpose, with some minor differences. This saw is smaller than your typical crosscut saw and is of a medium size as far as hand saws go. The teeth on a bow cut saw blade are crosscut, which means that when you push the tool forward and backward against the wood, it is able to remove sawdust as it goes, making the job easier. These saws are regularly used for pruning bushes or trees and chopping lumber.
Keyhole Saw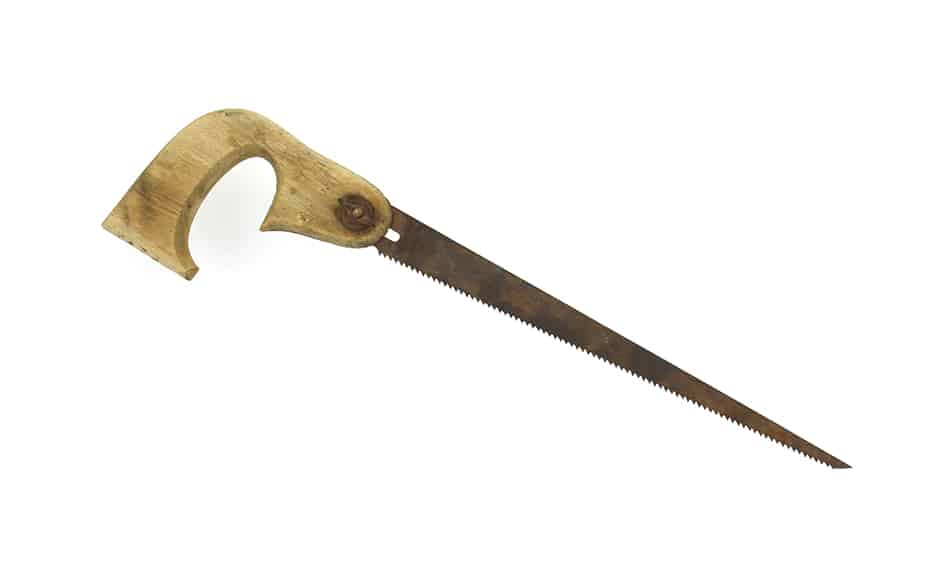 Keyhole saws are also commonly known as 'jab saws' because they are shaped like a knife, with a pointed blade that can jab through drywall or similar materials. They have a slim blade that is useful for making awkwardly shaped cuttings in drywall, allowing the user to saw in any direction. They are great for making small holes in drywall or for roughly slicing out patterns.
Fret Saw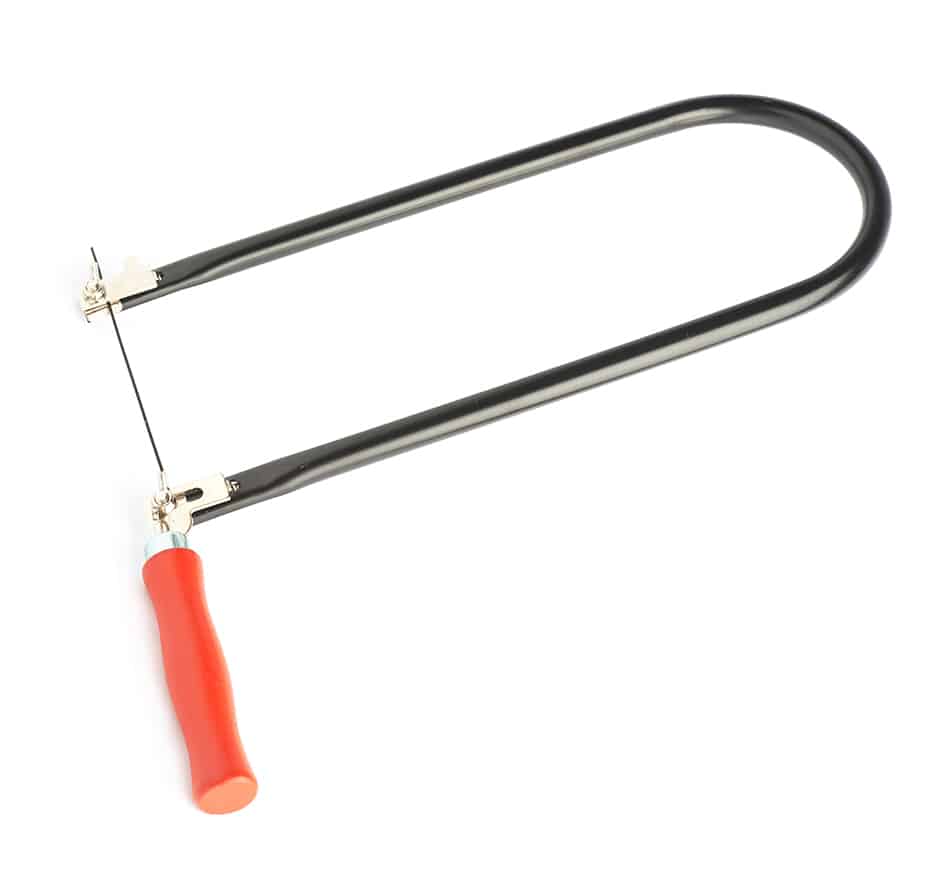 This saw was designed to perform intricate cuttings in woodwork, such as latticework, and in fact, the name 'fret' was derived from the French word for 'lattice.' These saws have thin blades with very finely serrated teeth, in the range of 32 teeth per inch of blade, which is what makes them suitable for completely refined work.
However, this also means they are quite delicate and fragile and will need to be handled with care to prevent the blade from snapping. As well as being good for making accurate cuts, they are also good for producing curved cuts.
Rip-Cut Saw
This is a very versatile saw, suitable for use on a wide number of jobs. This versatility is the reason why this is such a commonly used saw because it can work for many people with different jobs or different hobbies. The rip-cut saw was designed for cutting wood with the grain, with the blade running parallel to the grain of the wood.
The blade of this saw is quite rough, with few teeth per inch. This makes it quite an aggressive saw, which can chip chunks of wood away with each push. It also means the saw is heavy duty and able to withstand rough treatment.
Japanese Saw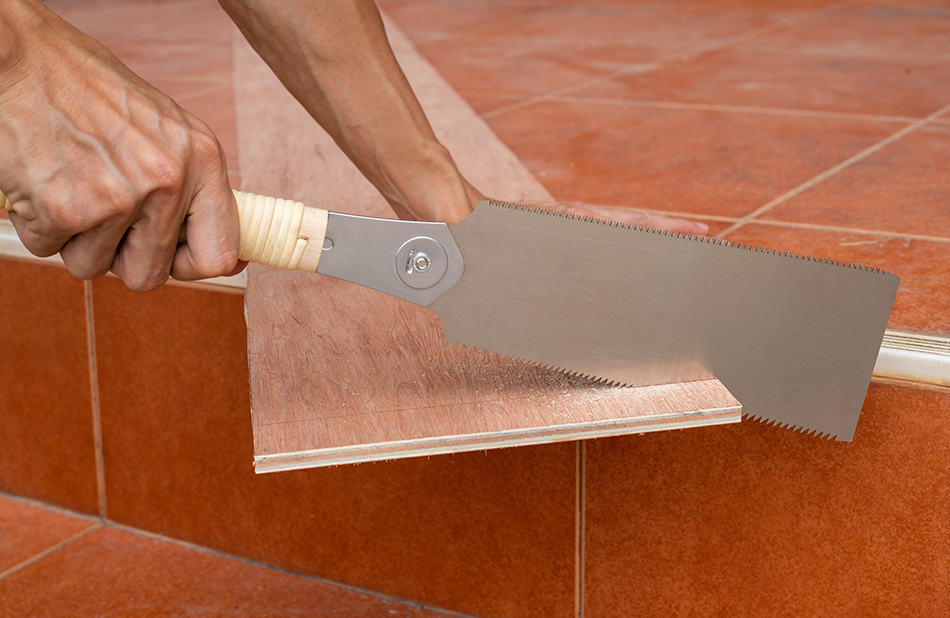 This type of saw works in reverse compared to most saws. Standard hand saws cut their target material on the push move when the user pushes the saw away from them. However, a Japanese saw works in the opposite way, with blades that are designed to cut the material on their pull move when the saw is pulled back toward the user.
The benefit of this is that it makes for more precise, cleaner cuts. However, there is a disadvantage, and that is that the user isn't able to use the force of their weight to push the saw as they usually would to make a cut, therefore meaning the Japanese saw will only be suitable for making easy cuts.
Pruning Saw
These saws are specially designed for use in the garden. They are ideal for trimming back overgrown shrubs or small tree branches, as well as removing dead or diseased growth. They have a curved blade attached to a handle that is great for reaching into dense shrubs, allowing the user to thin out the branches with ease.
Pruning saws have many fine teeth along the blade that makes them ideal for cutting small to medium-sized branches. This tool is intended for pruning garden material easily rather than getting out a chainsaw, which would be considered excessive for smaller jobs.
Veneer Saw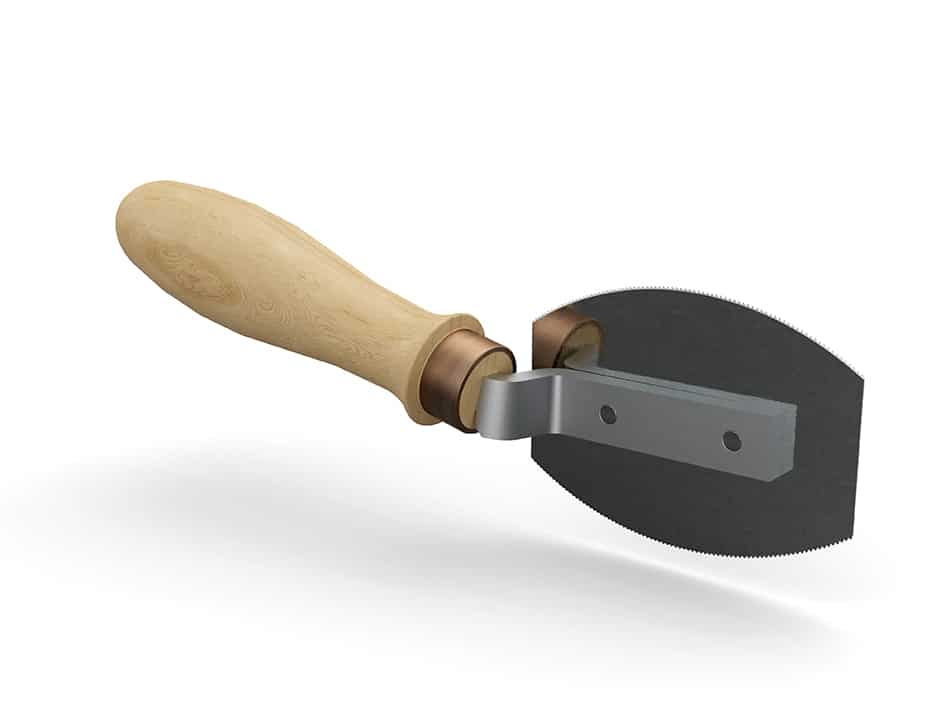 These saws are intended for use on laminate flooring, veneered wood, and hardwood flooring. They have a small blade that is usually not in excess of four inches. Their compact size makes them ideal for use in small spaces, and they have roughly 13 teeth per inch of blade, which means they produce smooth and neat cuts.
They offer both speed and efficiency alongside high-quality results, and give materials a smooth edge that makes for creating seamless butt joints.
Back Saw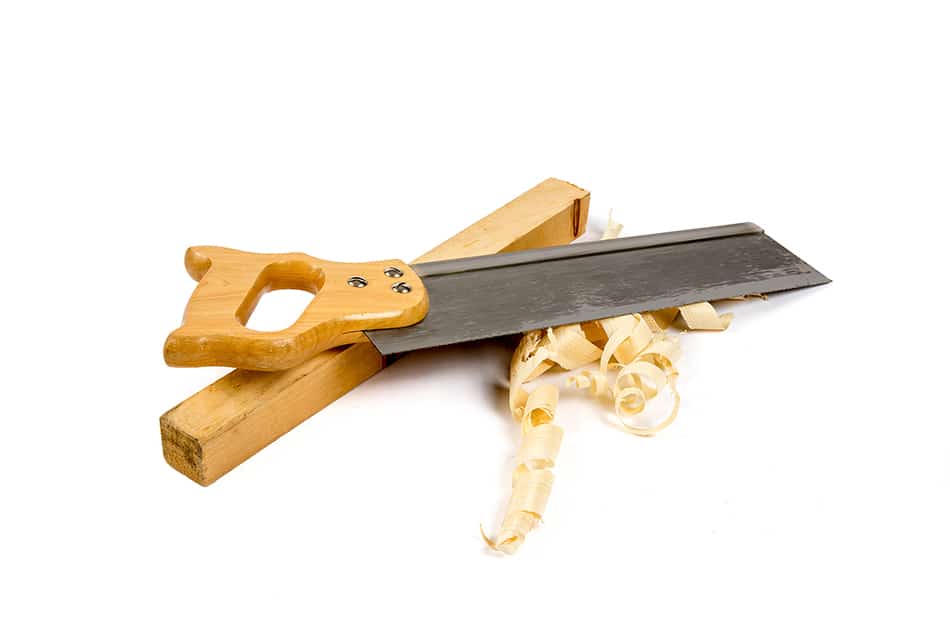 Back saws also go by the name of 'dovetail saws' because they are frequently used to produce precise dovetail joints in wood. These saws have narrow blades and finely serrated teeth, allowing them to make accurate cuts. They are designed with a straight piece of metal running across the opposite side of the cutting blade, which helps them maintain strength and ensure precise cuts without the need for the user to apply additional pressure.
Bone Saw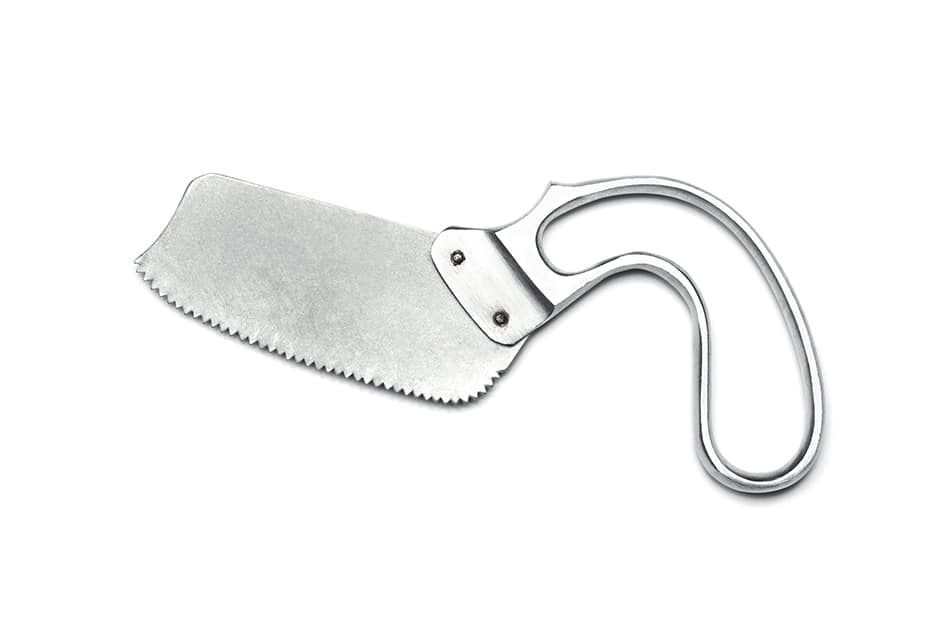 Bone saws, as the name indicates, are intended for cutting bones. These are used by hunters to make cuts through their kills, as well as in the butchering industry to chop meat down to more manageable sizes. Good quality bone saws will have blades made from stainless steel as this will prevent them from corroding under animal blood and ensure they last longer.
Camping Saw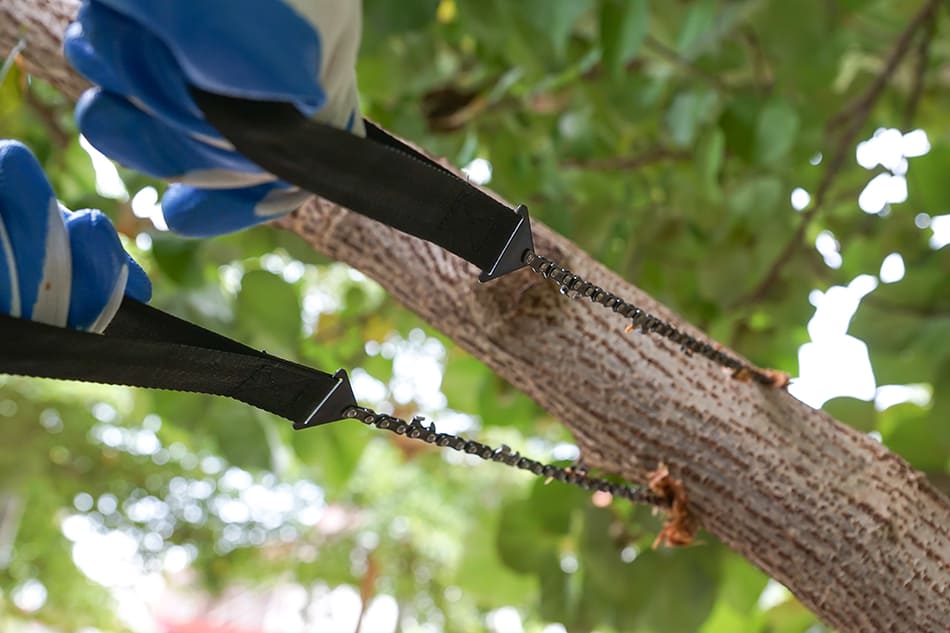 The type of saw you need on a camping trip will depend on the activities you have planned. For cutting through rope, slicing food, or chopping up small branches to make kindling for a campfire, then a folding camping saw will be ideal. These are small saws that are lightweight, and their folding mechanism makes them compact and easily portable.
If you plan to saw down trees on your camping trip to make a more significant fire, then a crosscut saw would be more useful. If you are camping out of the back of a vehicle, then you will have more space and therefore more options of saws available to you. A folding camping saw is better for hiking when you have minimal space and need a multi-purpose tool.
Wallboard Saw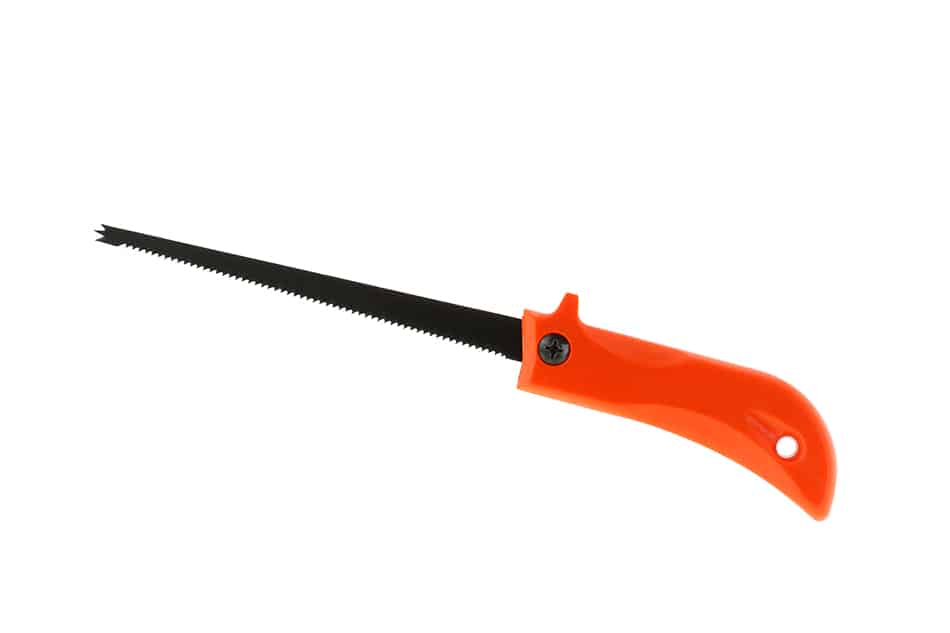 Wallboard saws are intended to be used to punch holes into drywall and make rough cuts in drywall. Accordingly, they are also known as 'drywall saws.' They look very similar to keyhole saws and are shaped like a dagger but with a shorter and wider blade.
The blade of the wallboard saw is usually double-sided so that you can cut in either direction without pulling out the saw and repositioning it. Compared with a keyhole saw, a wallboard saw makes rougher cuts due to the fewer teeth it has per inch of blade.
Power Saws
Circular Saw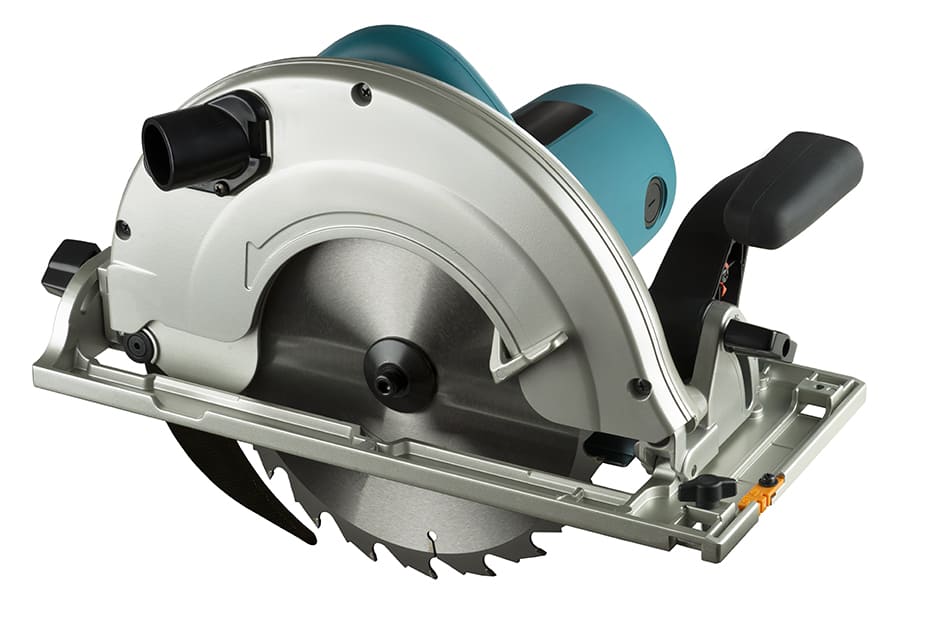 A circular saw has a circular blade attached to a moveable arm. The blade, when the saw is powered, rotates at high speed and can be pulled down by the user to slice through their chosen material. These are quite large pieces of machinery, but despite this, they are easily portable and fairly lightweight, which makes them great for taking to different locations or using in different areas of a workshop.
Circular saws have interchangeable blades, which are suitable for use on wood, metal, plastic, and other materials, making these saws very versatile. The chosen material you need to cut should be held firmly in place underneath the blade, and the blade lowered down for cutting.
Miter Saw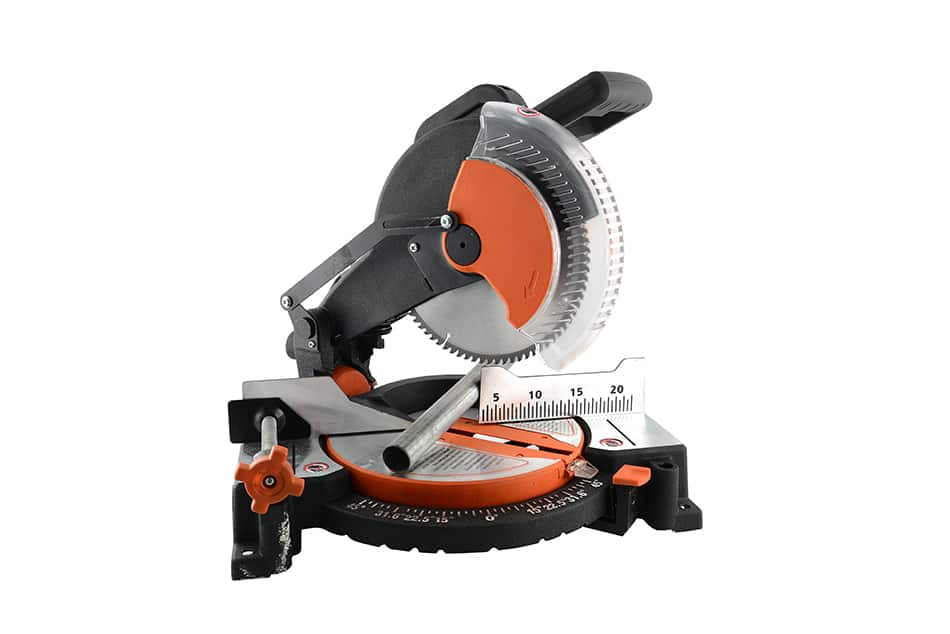 Miter saws are specifically designed for creating miter cuts in wood. This requires precise angles that can be preset on the saw. Like a circular saw, a miter saw operates a spinning circular blade that is attached to a lever and pulled down to slice through the wood.
Jigsaw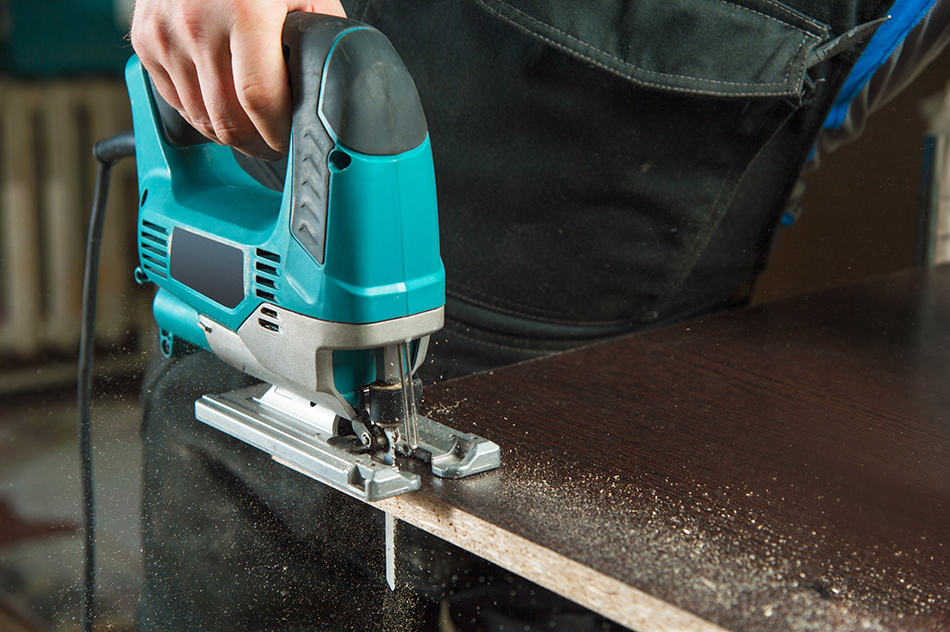 These are handheld tools that are quite compact and portable, making them suitable for use in a variety of locations. They have a handle attached to a blade, which is pushed around the wood to cut out shapes or patterns. These tools are most effective for cutting thin materials, like plywood, because they have fairly fine blades.
Some jigsaws can be used with alternative blades designed for other materials, such as metal or tile, but these are quite rare. Jigsaws are also quiet when being used, which makes them ideal for use at home without disturbing neighbors.
Band Saw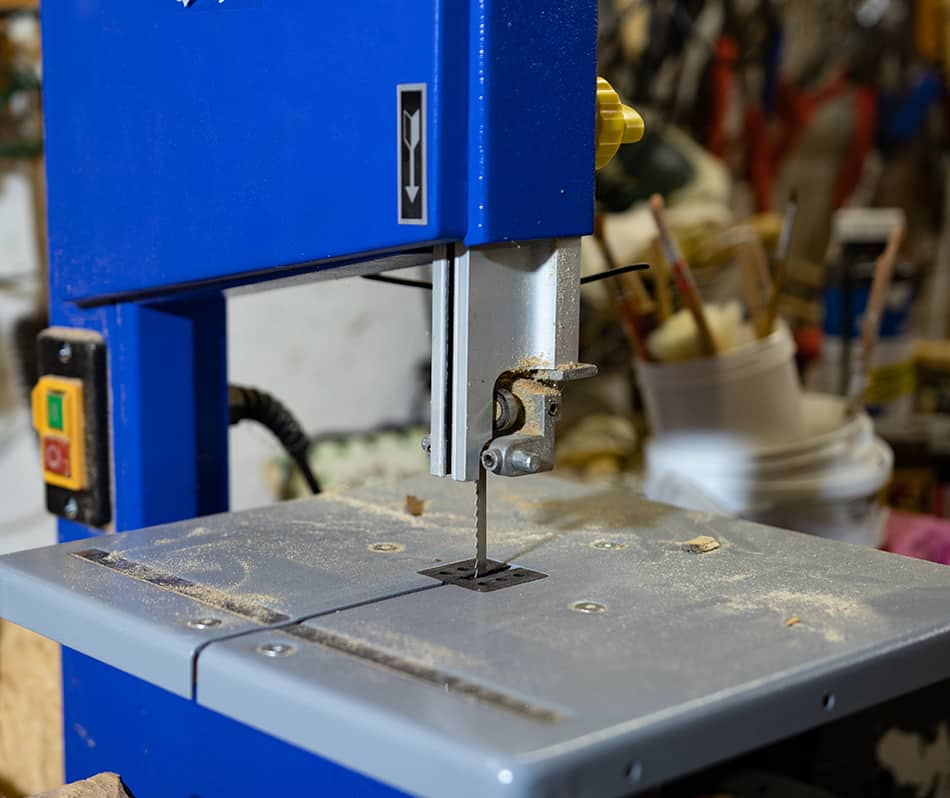 Band saws can be stationary or freestanding, with 14 inches being the most common size. Stationary band saws are large and heavy-duty machines that would be useful in a workshop, while portable band saws are smaller and suitable for taking to different job sites. Stationary band saws are more powerful and better suited for cutting through more stubborn materials.
These saws use a band blade, which is a continuously looped blade that rotates around several wheels at high speed to make cuts. In spite of their size, stationary band saws are surprisingly quiet to operate, making them ideal in residential workshops. Users love these tools because, unlike table saws, they won't kick back, making them very safe to use.
Table Saw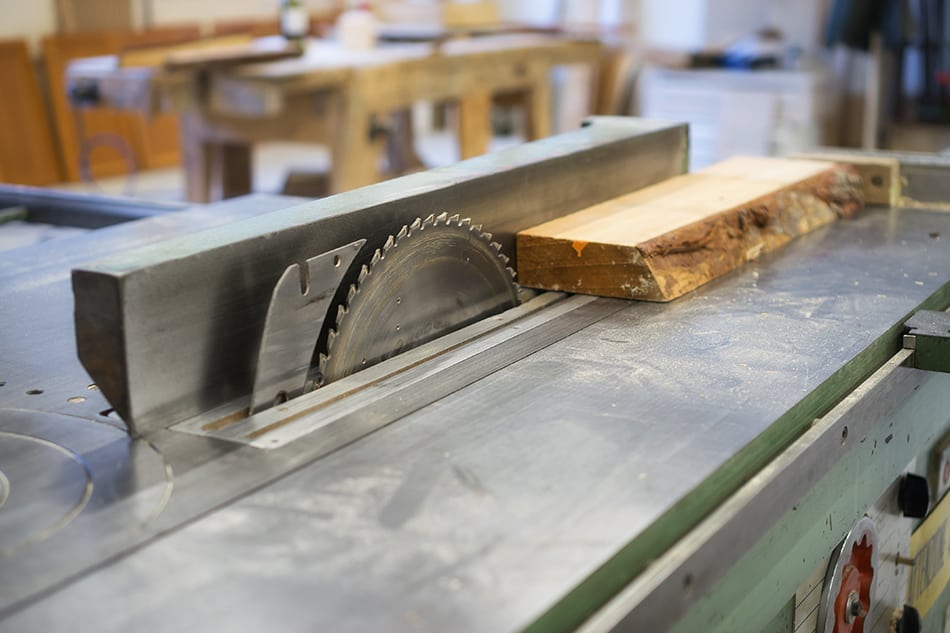 Table saws work by rotating a circular blade that emerges from underneath the table. You could think of them as operating in the opposite way to a circular saw, as you place the cutting material onto the blade rather than the blade onto the cutting material. Table saws can be dangerous to use and therefore require proper training or supervision prior to use.
The main advantage of table saws is that they produce very precise cuts. They have interchangeable blades meaning you can use them to cut a wide variety of materials.
Chop Saw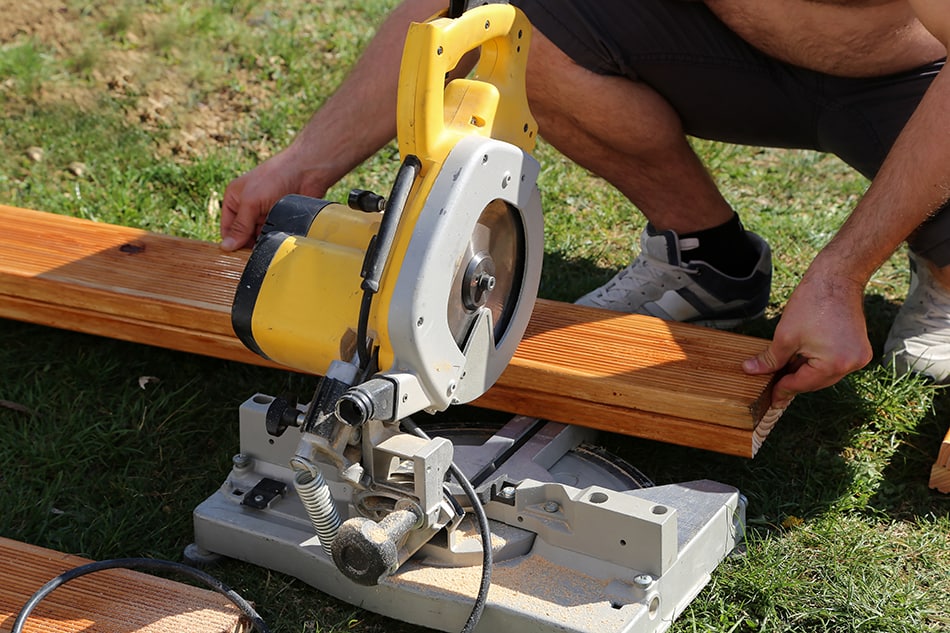 Chop saws are specifically designed for cutting through masonry and metal. Instead of having toothed blades, their blades are completely smooth but coated in abrasives to help them make straight crosscuts. In some cases, chop saws will be attached to a water line that will prevent dust build-up during use.
Chain Saw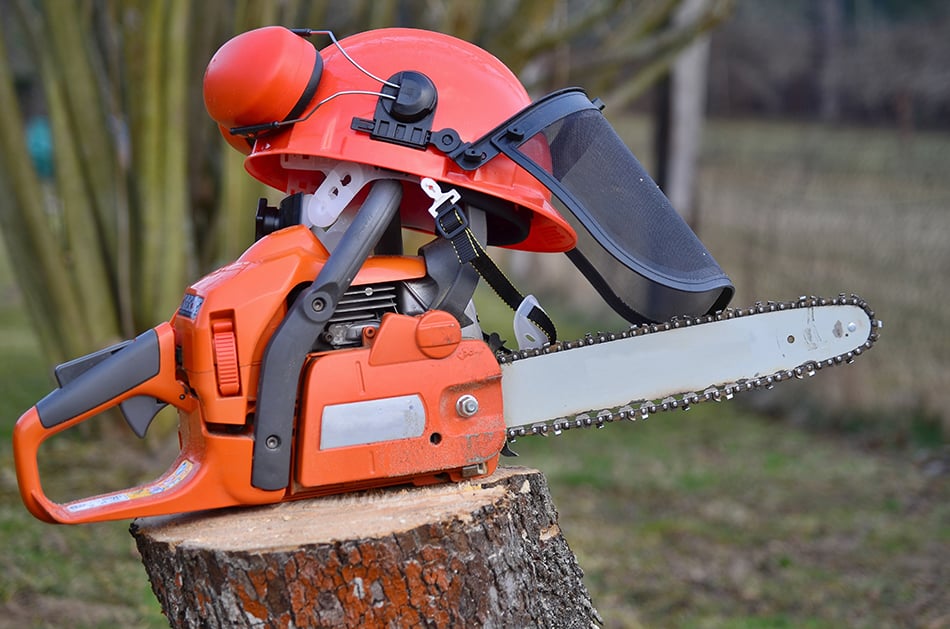 Chainsaws use a chain that has multiple blades attached, and the chain rotates around a shaped piece of metal very quickly to make cuts. Most commonly, you will see chainsaws being used to fell trees and trim back large branches.
They can be powered by gas, battery, or mains electricity, with each of these power options offering various advantages and disadvantages. Gas chainsaws are the most powerful but also the heaviest and, therefore, most difficult to operate for more than a few minutes.
Panel Saw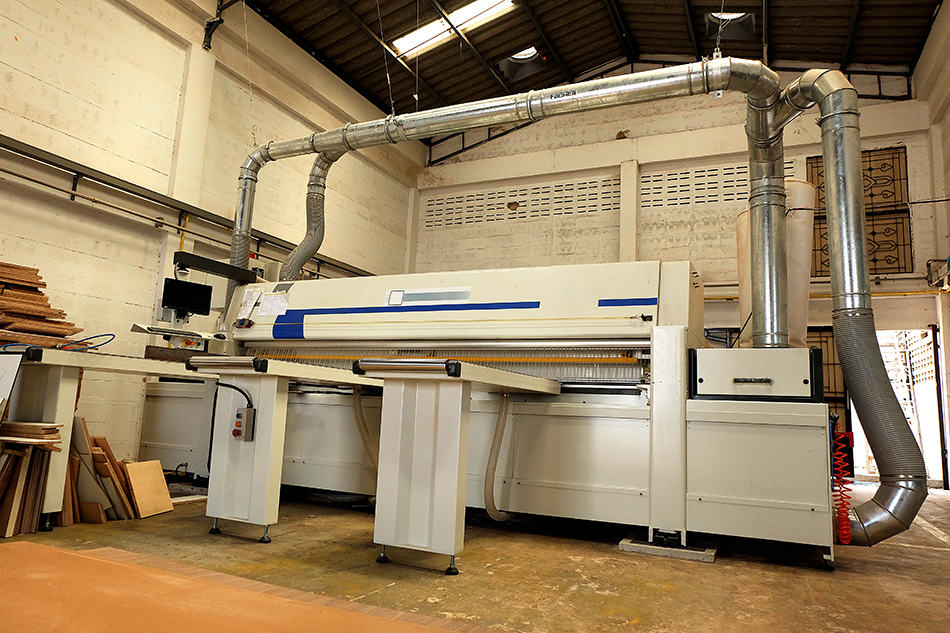 Panel saws are most common in the manufacturing of cabinets, road signs, and other large panels. They are similar to a table saw in that the user slides the cutting material onto the blade with the help of a sliding table.
These types of saws are only capable of producing either vertical or horizontal cuts.
Flooring Saw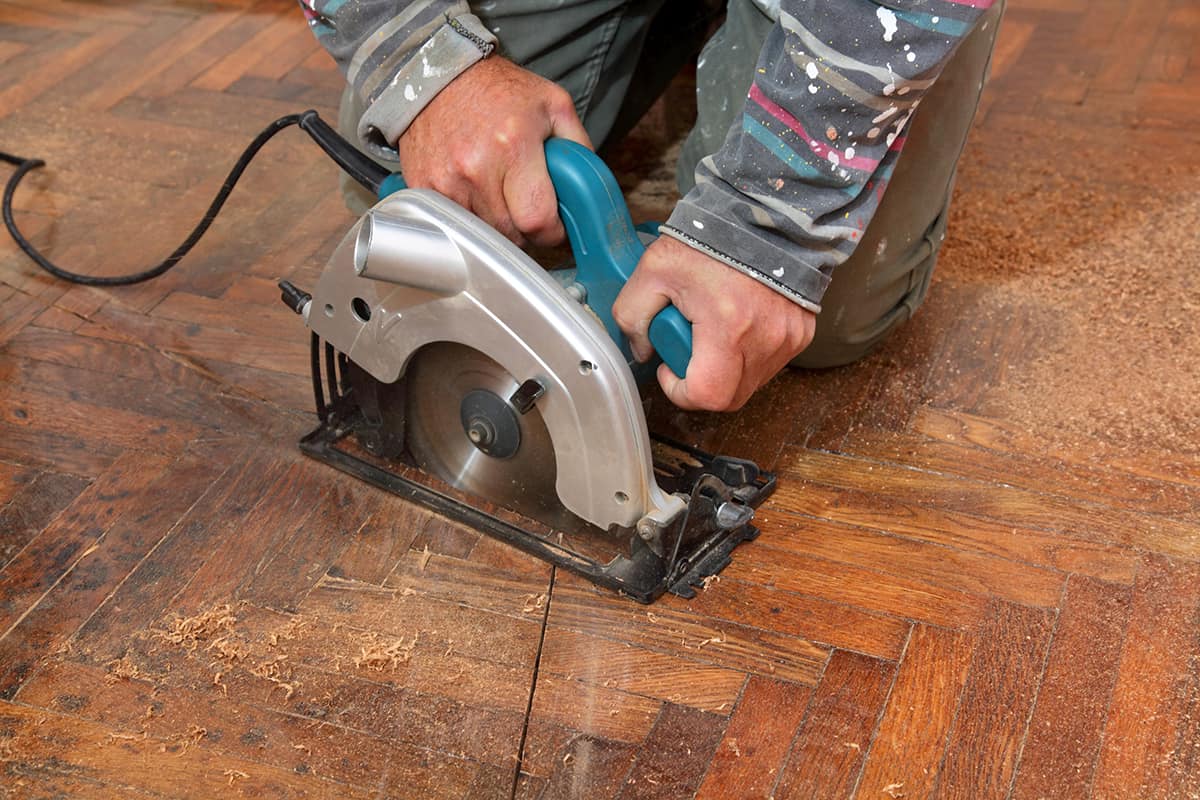 As the name suggests, this saw has been designed to assist with cutting flooring materials. It is capable of producing cuts similar to that of a table saw, but with portability to make it more convenient so that it can be used in the same room where flooring is being fitted.
It is suitable for making both straight cuts and miter cuts to ensure a high-quality finish on the flooring.
Oscillating Saw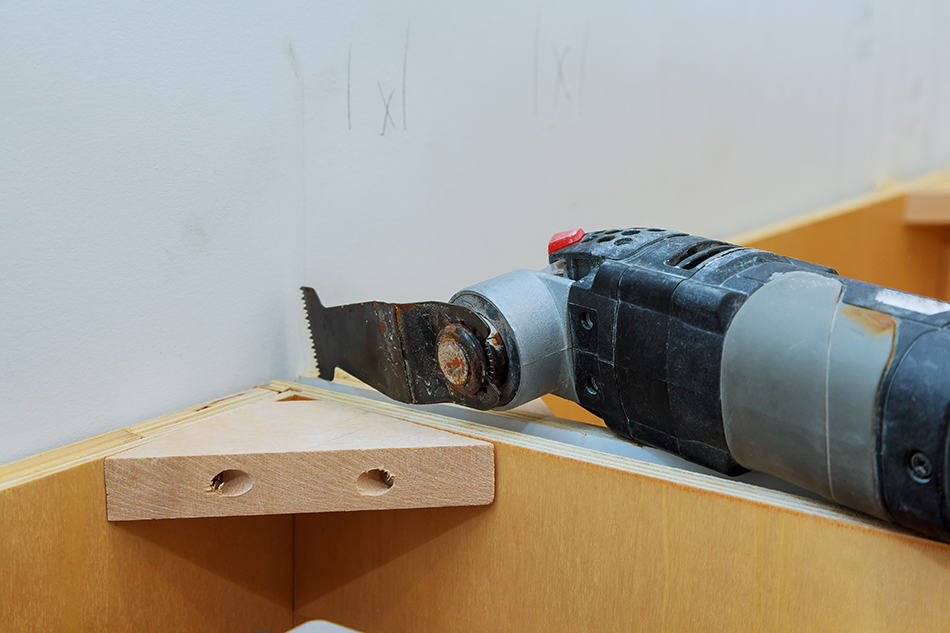 Oscillating saws have a blade that vibrates very quickly, allowing it to produce efficient cuts. These saws are versatile because they can also be used as a grinder, a scraper, and a grout remover.
Pole Saw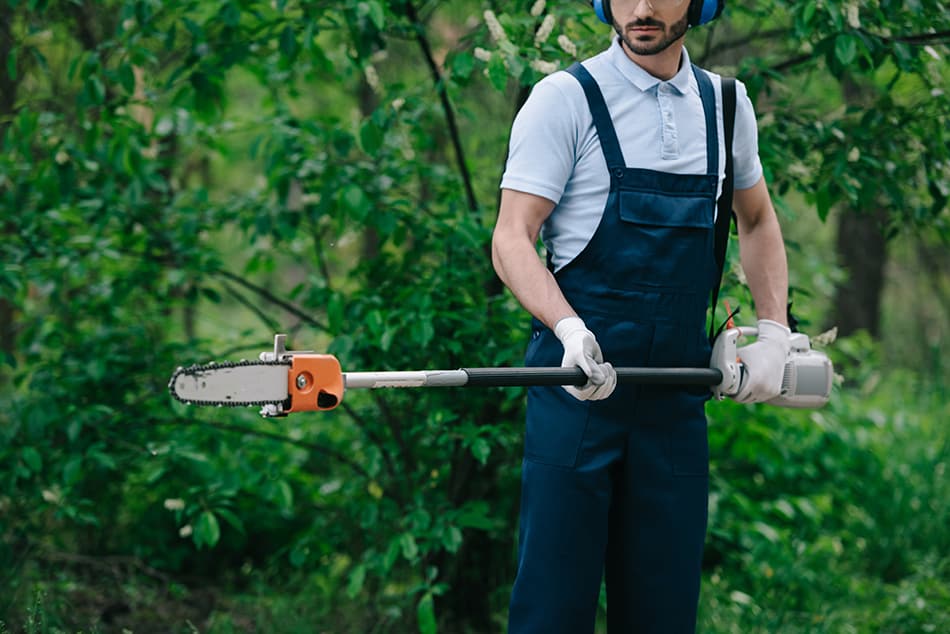 Pole saws are essentially small chainsaws fitted to the end of a telescopic pole. They are ideal for trimming tall hedges and trees without the danger associated with having to stand on a ladder. Just like chainsaws, they can be powered by a battery, electricity, or gas.
Scroll Saw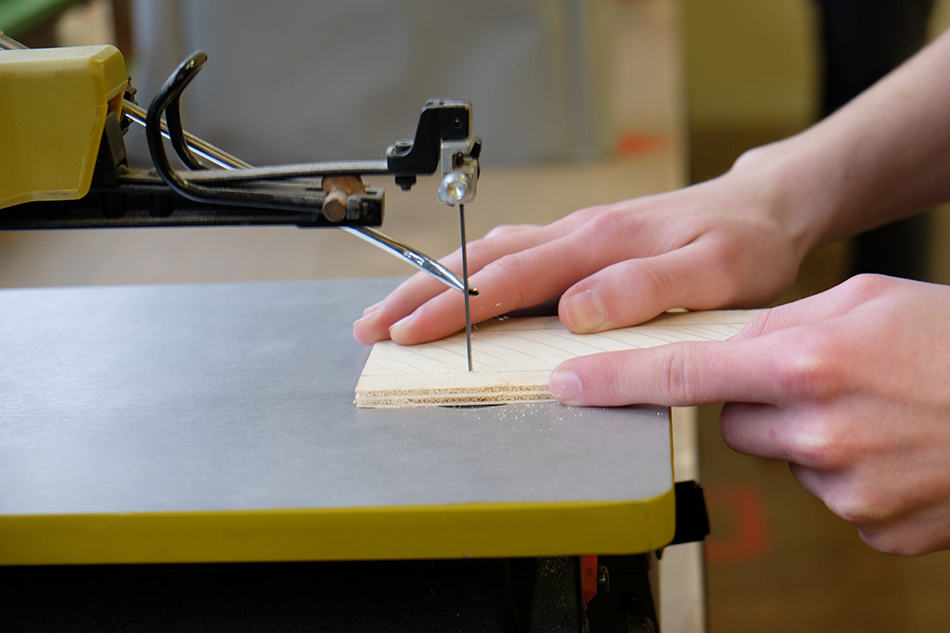 This saw is called a scroll saw because it is intended for producing intricate cuts to create patterns and scrolls. The saw is portable but will need to be fixed to a table when in use.
Wet tile saws work just like circular saws, but instead of having a regular blade, they have a special blade specifically designed to be used with different types of tile.
The blade grinds down the tile rather than actually slicing through it, which avoids the danger of the tile cracking. Wet tile saws have a water jet that sprays continuously over the blade while in use, which lubricates the blade and helps to prevent it from getting too hot. The water also keeps any dust produced to a minimum.
These saws are portable, making them suitable for use at job sites to cut tiles as they are being laid. Due to the water, this saw sprays, which will mix with tile dust to create a sludgy liquid; using it is generally quite messy. For this reason, it should be used outside, in a workshop, or garage.