Before, pneumatic tools, also known as air tools, were usually used by professional contractors, mechanics, and factory workers. But, for the past few years, these tools have gone mainstream. Now, a lot of people use pneumatic tools for their do-it-yourself and home improvement projects. The reason is that these devices are powerful and easy to use. Plus, they can offer several advantages compared to their regular or electric-powered counterparts.
Keep in mind that there are different types of air tools, and each type has a specific purpose or function. For this reason, it is vital to learn the various kinds of pneumatic tools. That way, you'll be able to choose the best device for your project.
What Are Air or Pneumatic Tools?
All pneumatic tools utilize compressed air to operate. As such, you need to connect them to an air compressor for them to work. Once connected, the pneumatic motor of these devices will convert compressed air into energy. From there, all you have to do is to press the trigger for the tool to start doing its job.
Because air tools utilize air, they are safer to use, especially in damp and flammable environments. Additionally, most pneumatic devices have a compact and lightweight design, allowing you to use them in cramp areas. Lastly, these tools are cheaper and easy to maintain compared to their electric-powered counterparts.
Types of Air Tools (Pneumatic Tools)
Air Wrenches
Compared to a traditional model, an air wrench can remove bolts and nuts quickly. Because this tool is efficient and easy to use, it is the "go-to" tool for most auto mechanics and construction workers.
There are two types of air wrenches, which includes the following:
Air Impact Wrench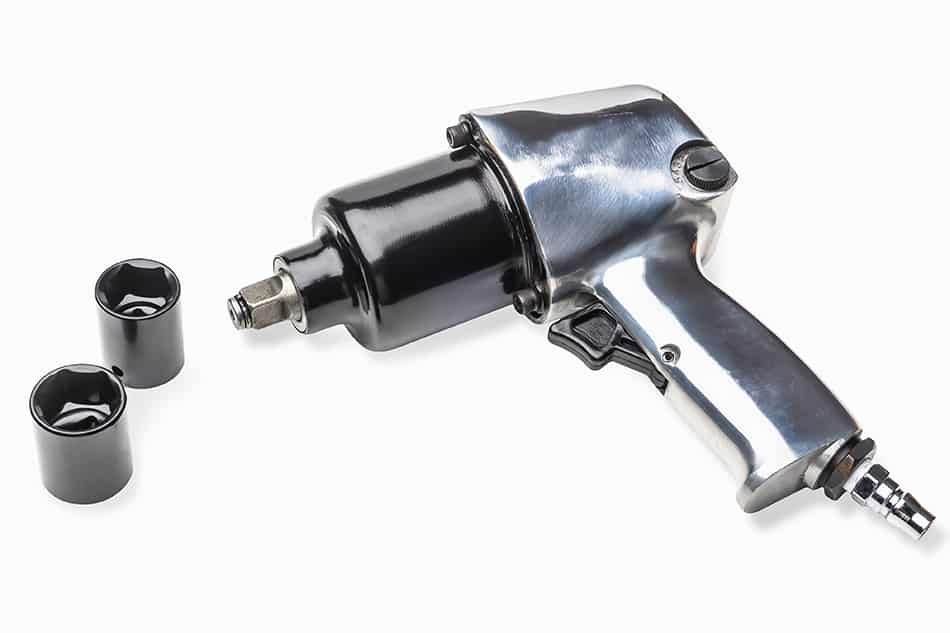 A pneumatic or air impact wrench can deliver high torque output even if you use minimal effort or exertion. Once connected to an air compressor, it can easily remove stubborn nuts, bolts, pins, and other delicate objects without damaging them.
An air impact wrench is the most powerful type of wrench, and it is easy to maintain. However, this tool is expensive. Aside from that, it is not portable because you need to attach it to an air compressor. As such, it is not suitable for on the go repairs. Even so, its powerful force can make difficult tasks easy and manageable.
Air Ratchet Wrench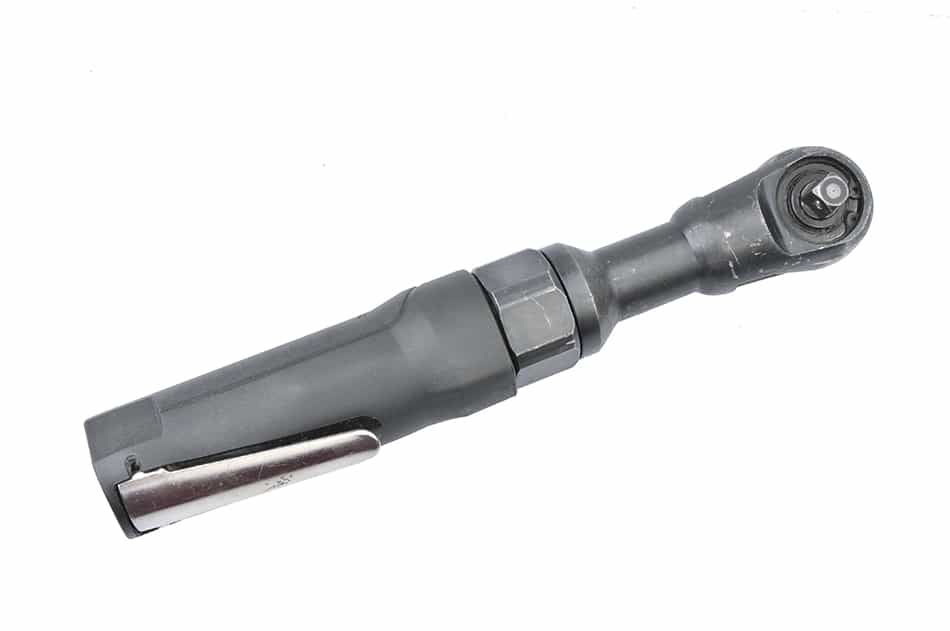 An air ratchet wrench is another type of air wrench. As such, it requires an air compressor to turn its socket drive. Additionally, it features a switch that allows you to change the direction of the socket drive turns.
An air ratchet wrench can fit into tight spots; however, it is designed to have more speed and less torque. For this reason, you have to use an air impact wrench if your task requires high levels of torque.
Like most types of air tools, an air ratchet wrench is not portable because you need to connect to an air motor. Nevertheless, you'll be able to finish your tasks quickly and efficiently with this power tool.
Pneumatic Screwdriver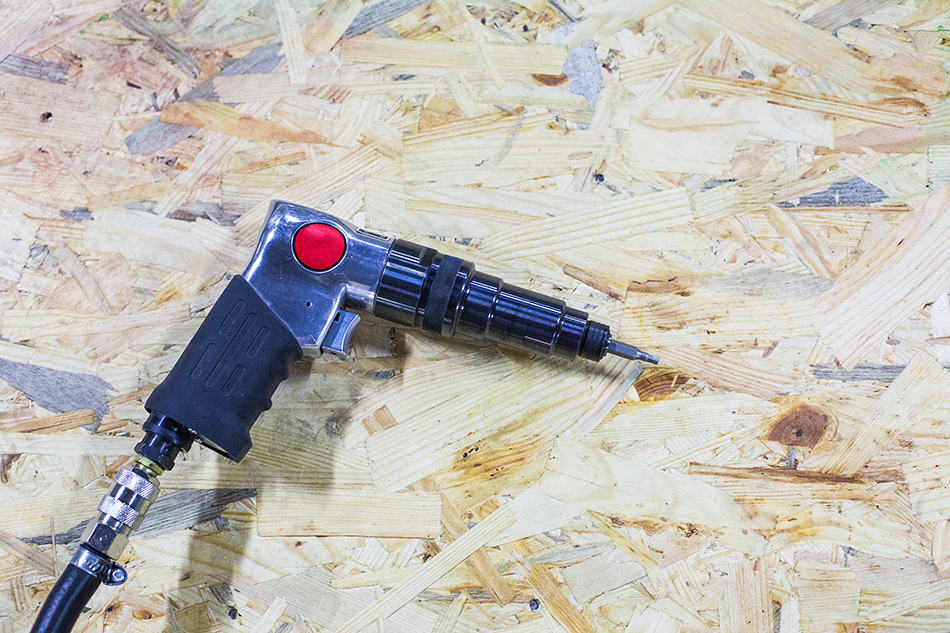 Powered by compressed air, a pneumatic screwdriver allows people to place a lot of screws without causing hand or forearm fatigue. Aside from that, you can screw things more swiftly and efficiently by using this tool.
Pneumatic screwdrivers have a pistol design with an ergonomic grip. These features enable users to use this tool with ease and comfort. Aside from that, this type of screwdriver comes with preset torque settings that prevent stripping of thread or screw heads due to over-tightening. Because this tool uses compressed air, its power remains constant, and it doesn't need recharging. Lastly, this screwdriver is available in Torx, Philips, and flathead versions.
Overall, a pneumatic screwdriver is recommended for industrial jobs because it allows people to finish their tasks quickly and efficiently.
Pneumatic Air Sprayer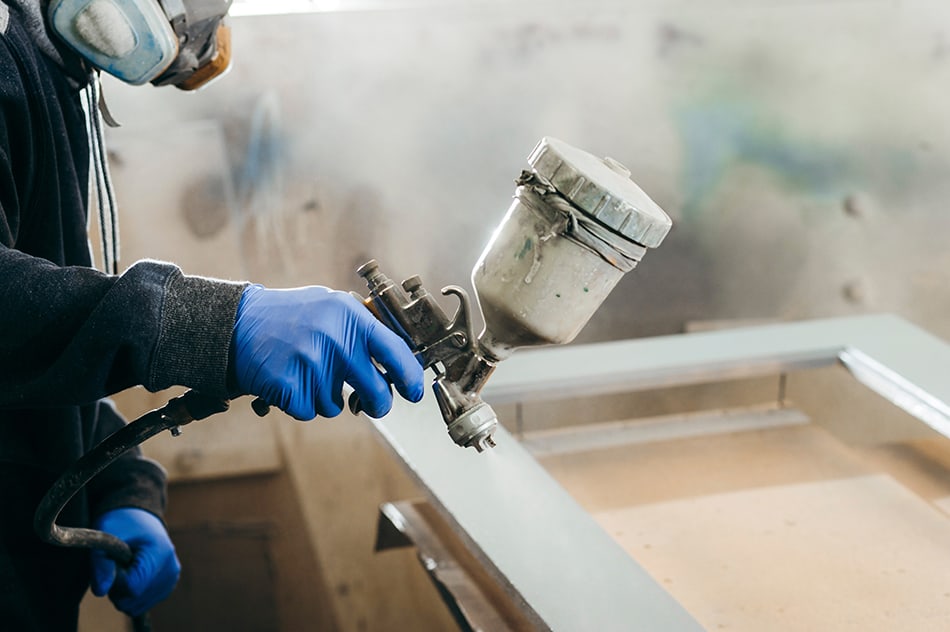 A pneumatic air sprayer is the most convenient type of paint sprayer. It uses compressed air to apply paint on a large surface, resulting in a smooth finish. Plus, using this tool is faster compared to paint brushes and rollers.
In a pneumatic air sprayer, compressed air is sent via a hose. From there, the paint will be sprayed when you press the trigger. Because it utilizes an air compressor to spray paint, this tool is loud. Aside from that, it needs high pressure to operate, which may lead to over-spraying if you're not careful.
Despite its drawbacks, a pneumatic air sprayer can provide better control and atomization compared to other types of paint sprayers. Additionally, it is also cheaper than its counterparts.
All in all, a pneumatic air sprayer is best for small to medium painting jobs. Keep in mind that this tool is only suitable for large surface areas. As such, you can't use it for detailed painting jobs.
Pneumatic Die Grinder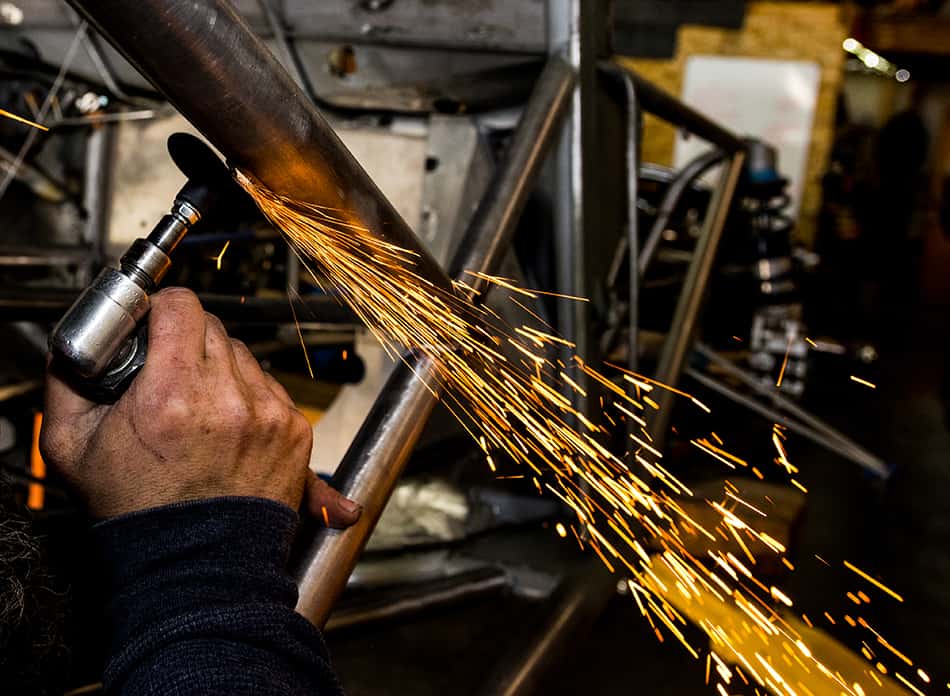 A pneumatic die grinder is a powerful tool because it utilizes compressed air. Additionally, it is used for various tasks, such as grinding, sharpening, polishing, and cutting metals. You can also use this tool for widening holes and filling the edges of metals.
A pneumatic grinder can offer continuous power because it is attached to an air compressor. As such, it is best for large-scale jobs that you need to finish quickly yet efficiently. Compared to an electric die grinder, this tool can provide more torque and higher RPM. Plus, this type of air tool has a budget-friendly price tag.
Like all air-powered tools, a pneumatic die grinder is noisy. Another drawback of this versatile tool is limited reach. Remember, you need to connect it to an air compressor. So, it can only reach areas that the hose permits.
Pneumatic Blower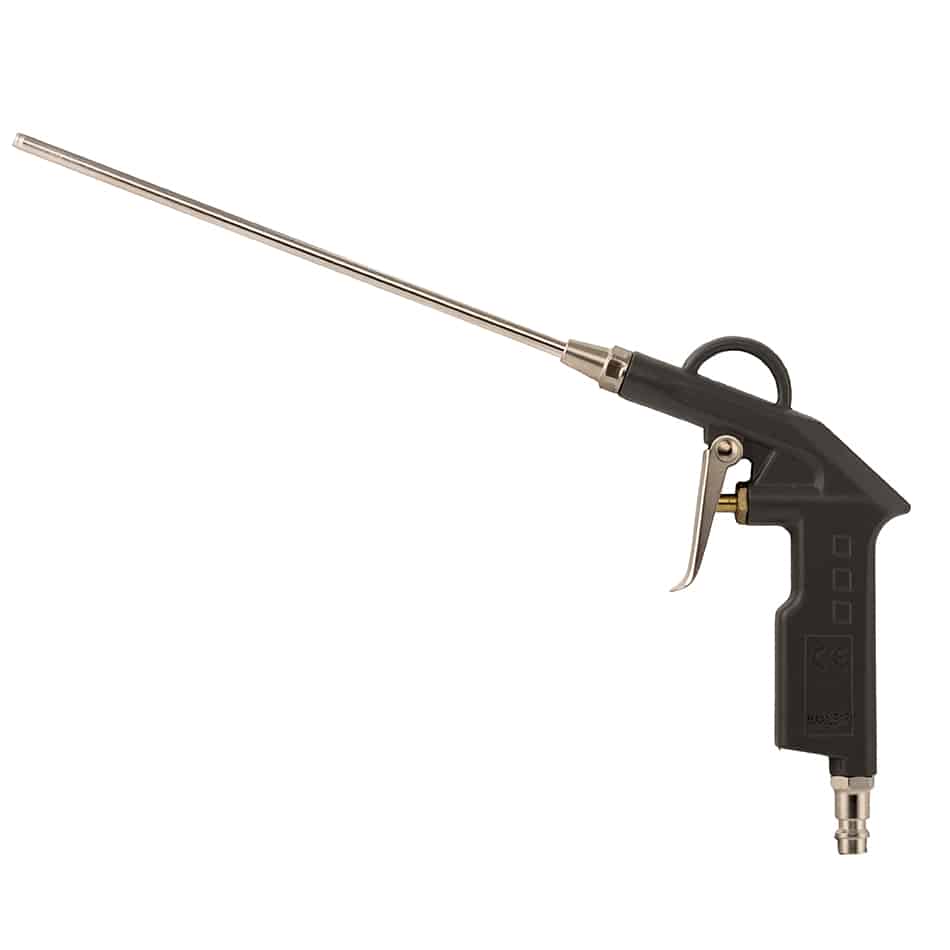 A pneumatic blower is one of the most versatile and commonly used air tools. It is used to produce airflow at very high pressure. To be specific, it is used when you need a large volume of constant airflow. Some examples of these tasks are cleaning, ventilation, drying, dust control, material transportation, and cooling.
Compared to a fan, an air blower provides a direct airflow to a specific area. It works by sucking air through its top or side. From there, it will trap the air and shoot the air out in a strong and focused manner.
One of the most common applications of a pneumatic blower is dust control. Although you can use a brush to clean the dust and debris on your machine, its reach is limited. With a pneumatic blower, this problem is solved. All you need to do is turn it on, and it will clear all the dust and debris quickly.
Pneumatic Shears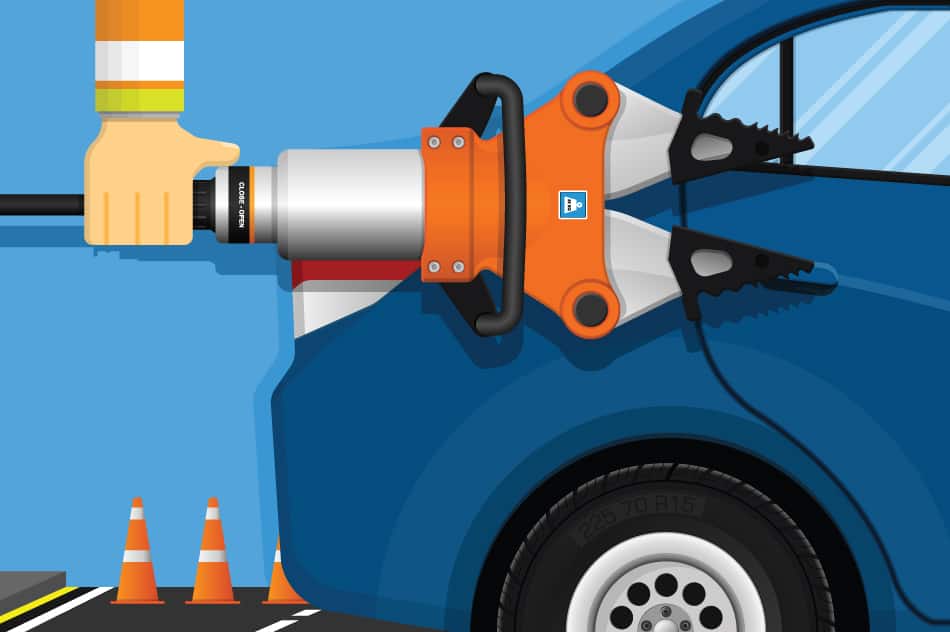 If you're making art or furniture, you may need metal cut-outs. Unfortunately, metal is not like a piece of paper that you can tear apart easily. To cut metals, you'll need a special tool, like pneumatic shears.
Pneumatic or air shears are made to cut plastic and metal sheets. If you use this tool, you can finish your task quickly and smoothly. Plus, most pneumatic shears are designed to be lightweight. As such, you can use this tool for a long period without getting tired. Additionally, you can use this tool to cut curves, but it is not as efficient as an air nibbler. Nonetheless, pneumatic shears are best for heavy-duty cutting tasks.
Pneumatic Needle Scaler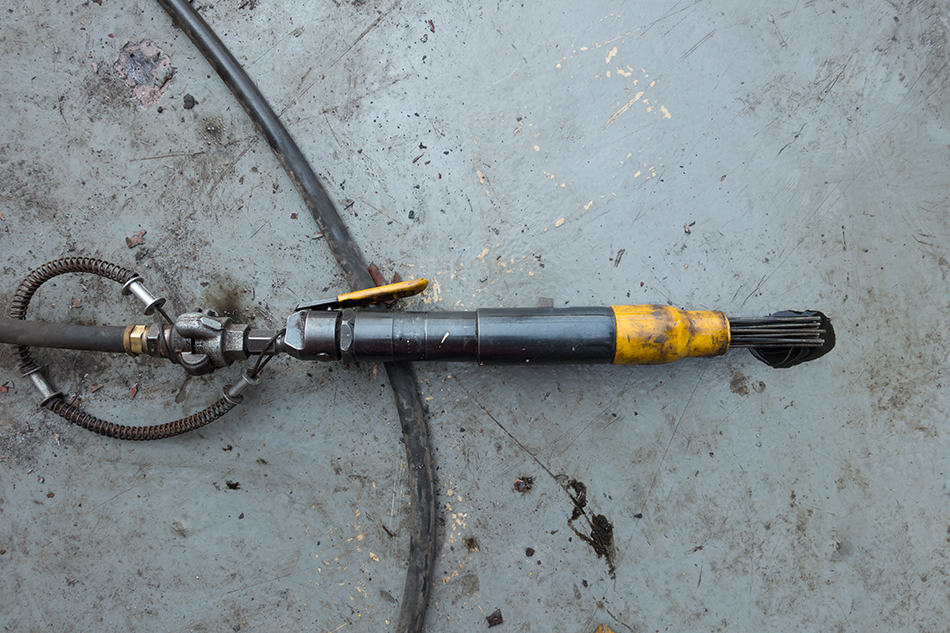 As time goes on, metals will be covered with barnacles, mill scale, rust, or soot. To get rid of these materials, you'll need a needle scaler.
A needle scaler can efficiently clean any metal surfaces in a matter of seconds because it has fine chisels (needles) that quickly move back and forth. For pneumatic models, the movement of the needles is caused by compressed air.
Compared to other scaling tools, a pneumatic needle scaler can adjust its needles to contours, making it an excellent tool for cleaning irregular metal surfaces. However, this type of air tool is expensive. Aside from that, it is a bit loud because of the air compressor.
Pneumatic Reciprocating Saw
A saw is essential in furniture making and construction. However, using this tool is an arduous and time-consuming process. Remember, you need to swing your arm up and down when sawing, then repeat the process until you cut the board to your desired size.
Using a pneumatic reciprocating saw can save you a lot of time and energy because it can cut lumber quickly. Plus, this tool allows you to maintain a straight line, resulting in an evenly cut wood with fine edges. Aside from that, this tool can be used for heavy-duty jobs, such as cutting metal, steel pipes, fiberglass, and tiles.
Keep in mind that a pneumatic reciprocating saw doesn't generate a lot of heat. For this reason, you can use this tool for an extended period. Additionally, it is also lighter compared to electrically-powered saws because it doesn't have a heavy electric motor.
Pneumatic Riveter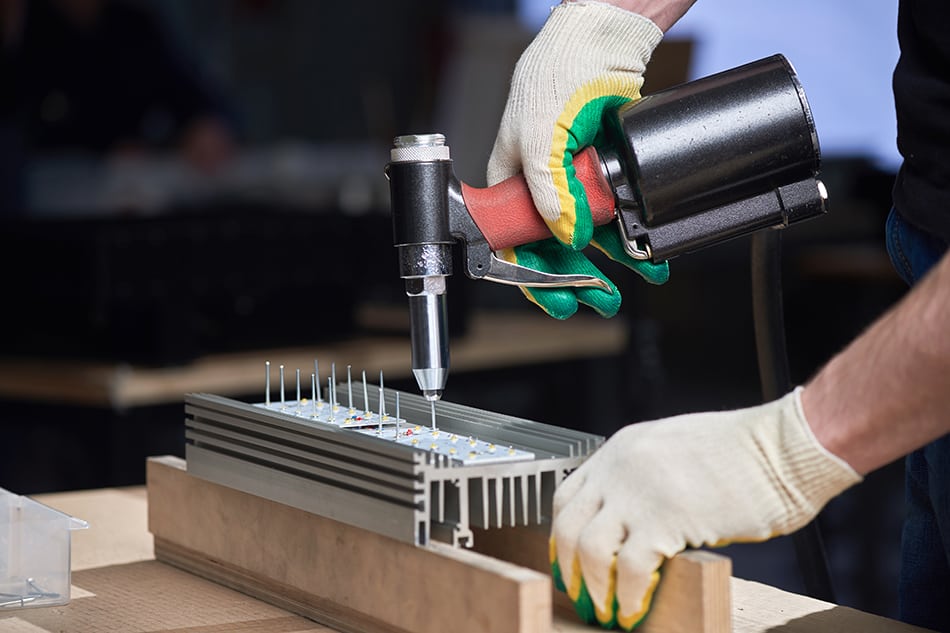 A pneumatic riveter is a common tool in the automotive and aerospace industries. It is used to attach rivets quickly and efficiently with less effort. Plus, using this air tool is simple. All you have to do is place the rivet, then insert the tool into the hole.  After you press the trigger, the compressed air will propel the rivet into place.
Although a pneumatic riveter is lightweight and easy to use, you need to connect it to an air compressor. As such, a downside for this air tool is a limited reach because you can only go as far as the hose will allow. Aside from that, you have to make sure that the compressor you're using has the right pressure setting to ensure that the tool operates correctly.
Air Nailers
Air nailers are tools that can drive nails into wood or other materials using pressurized air. These powerful devices can help you finish heavy-duty tasks quickly and with ease.
There are various types of air nailers, including the following:
Pneumatic Brad Nailer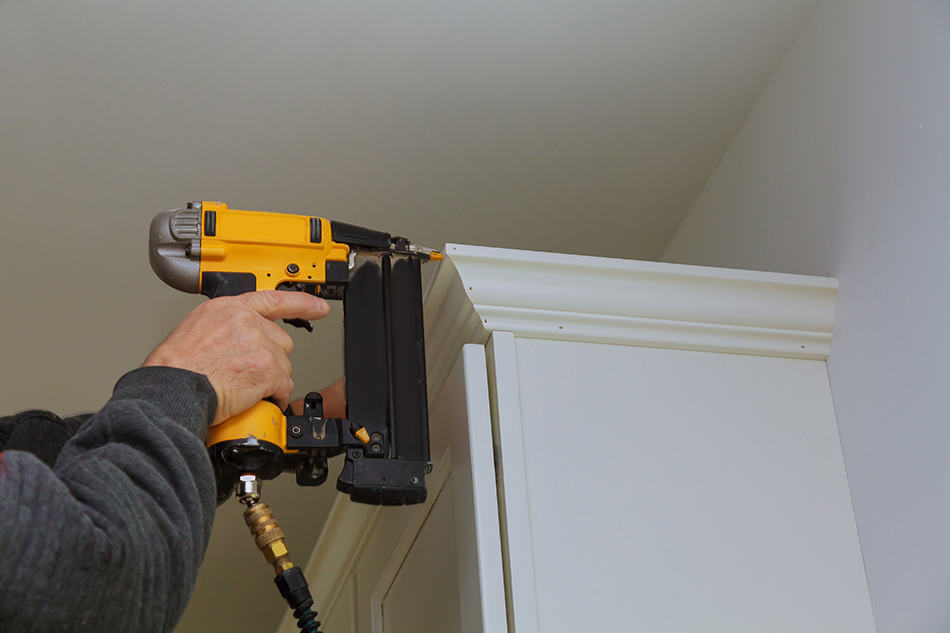 As you know, nails come in various sizes, and they have a specific purpose. For example, a brad nail is used to attach thin trims, boards, and moldings. Remember, these delicate materials may crack if you use larger nails. For this reason, you need small and unnoticeable nails, like a brad nail.
Keep in mind that a regular hammer won't work effectively on brad nails; thus, you have to use a special tool. With a brad nailer, you can attach delicate materials without using a putty or a sealant. Additionally, it is capable of driving brad nails in a matter of seconds. However, this type of air tool is only suitable for lightweight boards, trims, or moldings.
Pneumatic Framing Nailer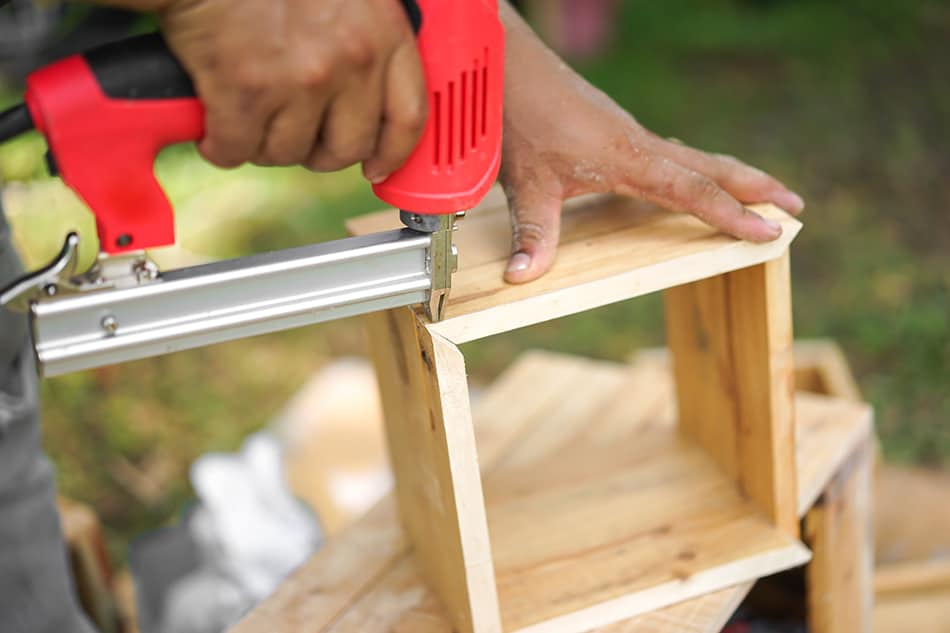 For heavy-duty tasks, you'll need a pneumatic framing nailer because it can drive larger nails. You can use a regular hammer for big nails; however, it can be troublesome and time-consuming. For instance, you may end up bending the nail or damaging the board if you use a regular hammer. These common problems can be solved with a pneumatic framing nailer.
A pneumatic framing nailer uses pressurized air to drive big nails into the wood. As a powerful tool, it can send the nail straight to the wood in a matter of seconds, enabling you to complete heavy-duty nailing tasks as quickly as possible.
Pneumatic Staple Gun
A pneumatic staple gun is like a gun with a trigger and cartridge. It is often used to attach materials that can be easily dislodged if you use a nail. These tasks include house wrap, insulation, and engineered flooring or hardwood flooring underlayment.
Like other types of air tools, a pneumatic staple gun uses compressed air to drive the staples into a plank of wood or any hard surfaces without causing damage. Plus, it is easy to use, and it will allow you to complete your task faster than a manual or electric staple gun. A bonus is that using compressed air is cheaper than electricity or gas.
Air Hammer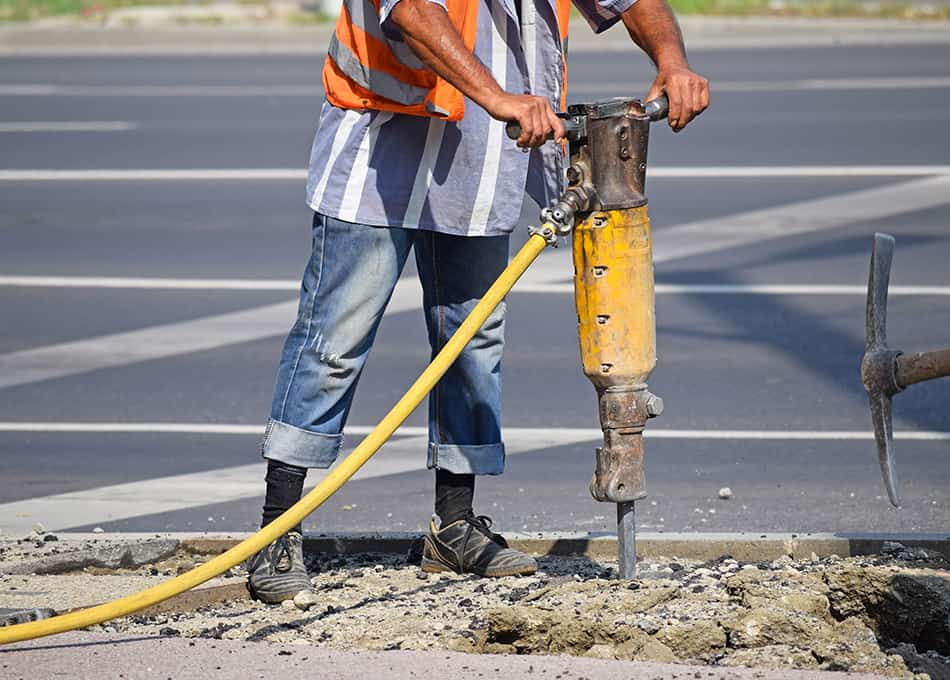 Also known as an air chisel, an air hammer is typically used to cut metals and carve stones. Aside from that, this powerful tool is designed to accept different attachments. As such, you can also use it for various applications, including flattening or shaping metals, wood and stone chiseling, and tile or cement removal.
An air hammer uses compressed air to operate; thus, it can break things with ease. Additionally, this air tool will allow you to finish your task faster than other tools. However, it is pricier than its counterparts.
Pneumatic Sander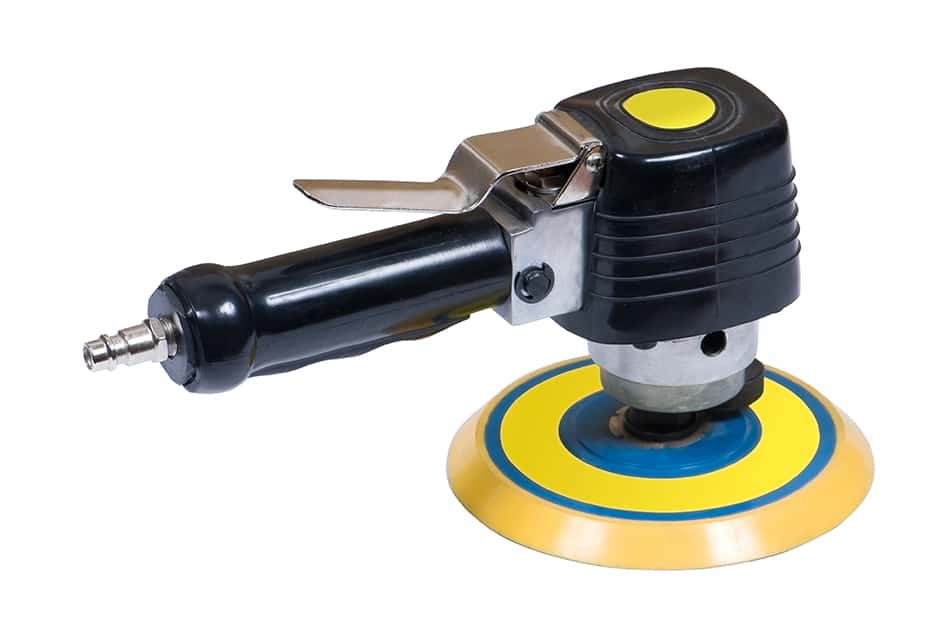 Sanding is one of the most tedious and exhausting tasks in construction and woodworking. It will take a lot of time to smoothen a small area, especially if you're only using sandpaper. Fortunately, pneumatic sanders are now widely available on the market.
A pneumatic sander is powered by compressed air, and it is used to make metal or wood surfaces smooth. Compared to an electric sander, this air tool is lightweight because it doesn't have a motor. For this reason, you'll be able to smoothen wood or metal fast and without too causing strain to your arm and wrist. Aside from that, you'll have better control of the tool, thanks to its lightweight design.
Air Drill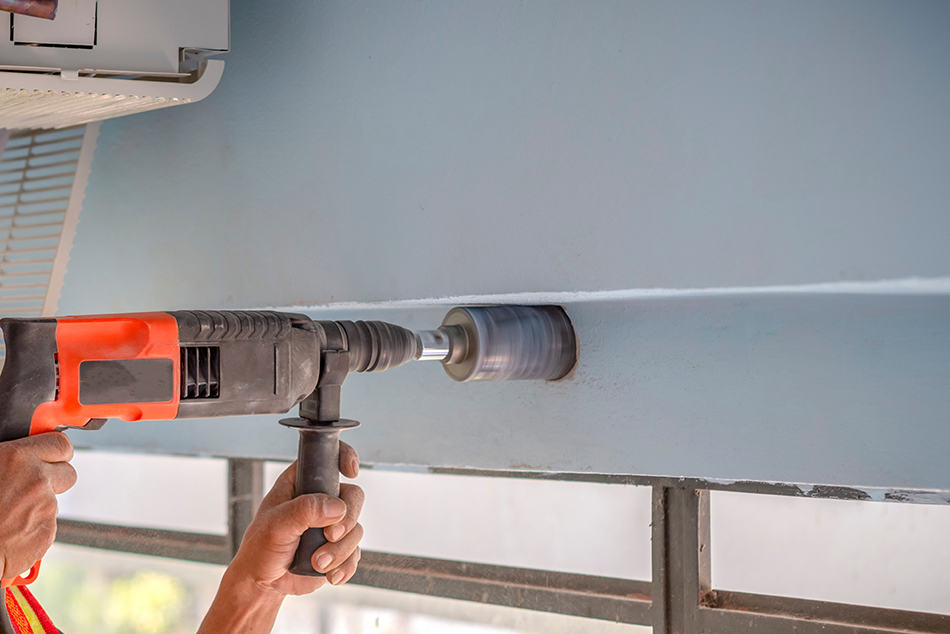 Drilling a hole may seem like a simple task; however, there are some instances when you end drilling a crooked hole, compromising the whole project. An air drill will not only help you make straight holes. It can also save you some time.
An air drill uses compressed air. This feature offers numerous advantages. For one, the longer you use this air tool, the cooler it gets. As such, it is not prone to overheating, so you can use it for heavy-duty drilling tasks. Aside from that, an air drill is safer to use around flammable or explosive environments, making it an excellent tool for automotive work.
Tire Inflator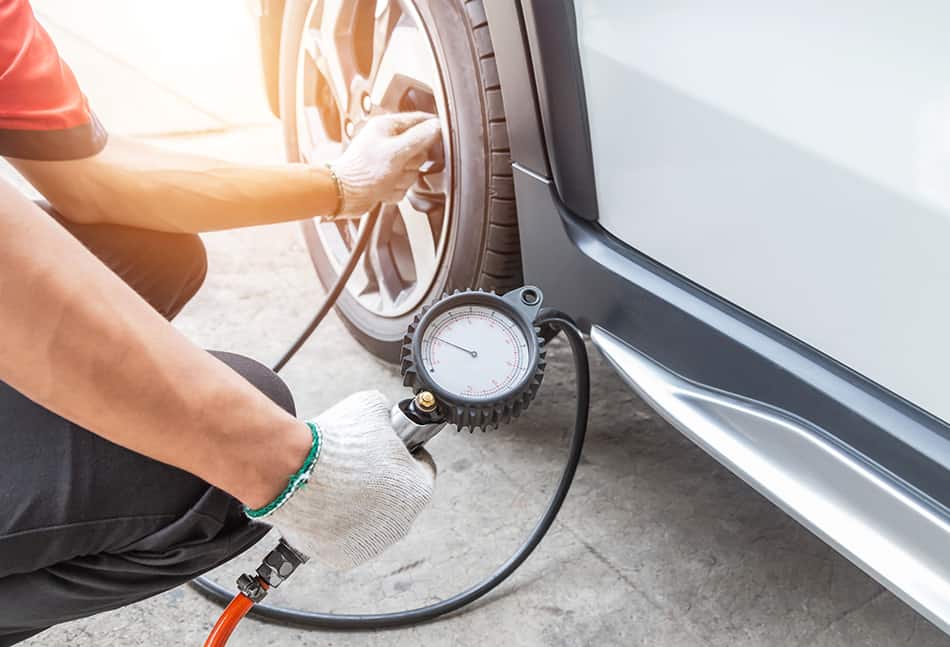 A tire inflator is a type of air compressor. As its name implies, its main purpose is to fill your tires with compressed air. Because this tool uses pressurized air, strenuous pumping is not necessary. In fact, it can inflate your tires at record speed.
Owning a tire inflator can be beneficial. Remember, from time to time, you need to inflate your tire. This tool can help you complete your task with ease. Plus, this tool comes in various sizes. You can purchase a portable tire inflator, which you can use for emergencies.
Pneumatic Grease Gun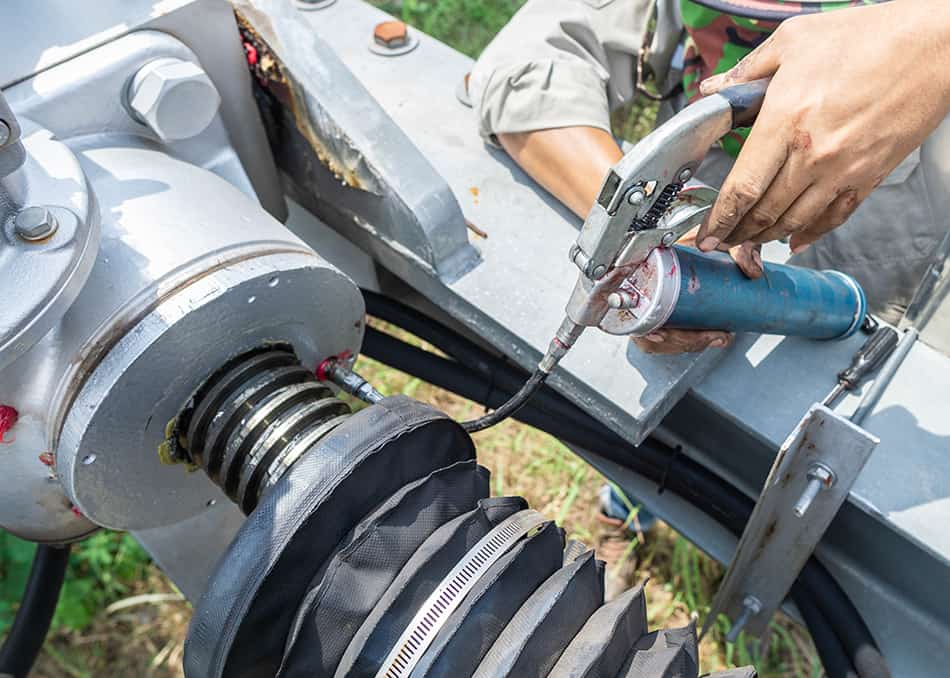 All machines have moving parts made of metal pieces. To function efficiently, you need to lubricate these moving parts with grease. However, applying the right amount of grease is not a simple task, especially for hard-to-reach areas. With a pneumatic grease gun, you'll be able to lubricate your machine easily. Plus, it has a pump that allows the continuous flow of the grease. This feature will enable you to finish your task instantly.