Pliers, at first glance, are simply a gripping tool, but there is actually so much more that these neat little utensils have to offer. Pliers are very versatile, with many types of pliers having multiple uses, including cutting metal, bending metal, twisting metal, and gripping metal.
They can be used in a wide range of industries, from electrical work to jewelry making. For some projects, you might need a specific type of pliers with a design created especially for its intended use, while other pliers are suitable for use across many platforms.
Types of Pliers
This list details the multiple types of pliers available and their uses.
Crimping Pliers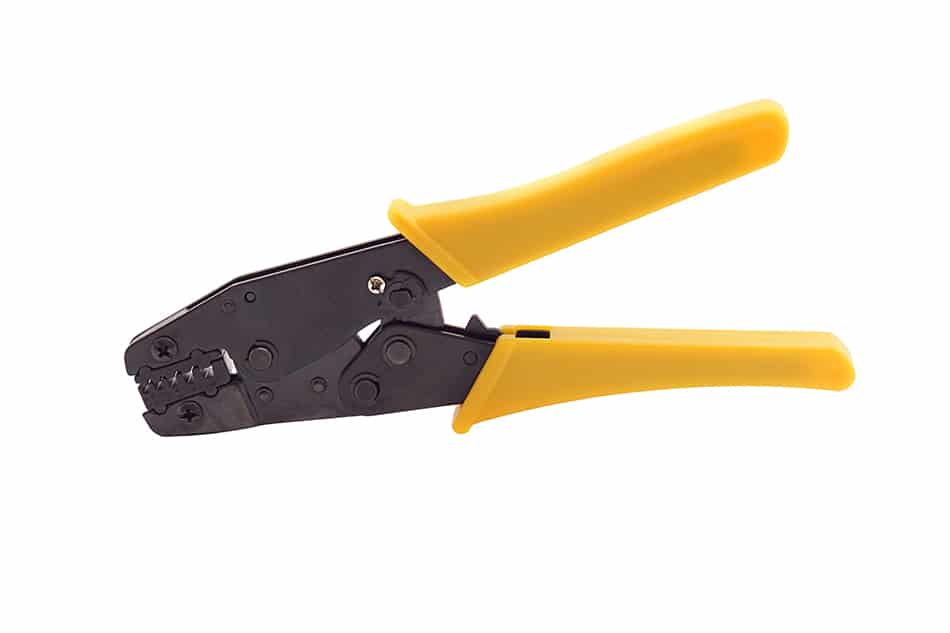 Crimping pliers are designed to fuse two pieces of material together by misshaping them so that they grip onto one another. They are used a lot in electronics, the automotive industry, and telecommunications when wiring needs to be joined together.
The wires are inserted into the crimping end of the tool, and when the two handles are squeezed together, the metal head eats through the plastic casing and crimps the metal wires so that they become attached to each other, and data can then be passed through them.
Needle Nose Pliers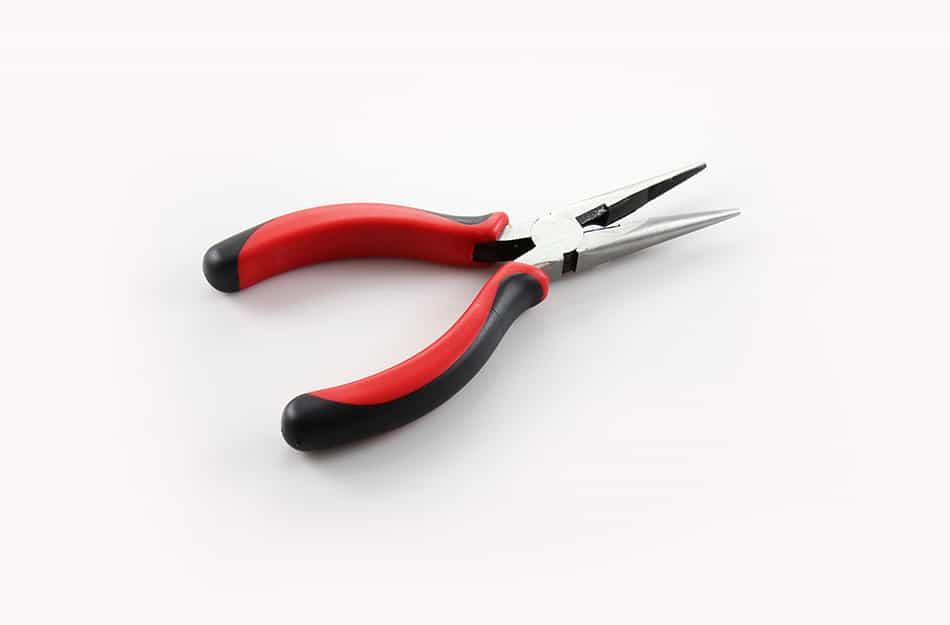 Needle nose pliers are named after their long and narrow heads. They have pointed blades that are useful for both bending wires as well as snipping them. These are commonly used in a wide range of industries by electricians, jewelers, crafters, and engineers.
Their long and slender nose makes them suitable for reaching into tight spaces and working with wires, while their double ability to both cut and manipulate the shape of wires makes them extra useful, serving as a multi-tool.
Brake Spring Pliers
This is a tool widely used in the automotive industry, as it is specially designed to use on drum brakes. One blade on these pliers takes the shape of a long curve, while the other is straight with a small crochet hook curve at the tip. These are used to grip onto the springs in a drum, both to remove them and also to put them back into place.
Diagonal Pliers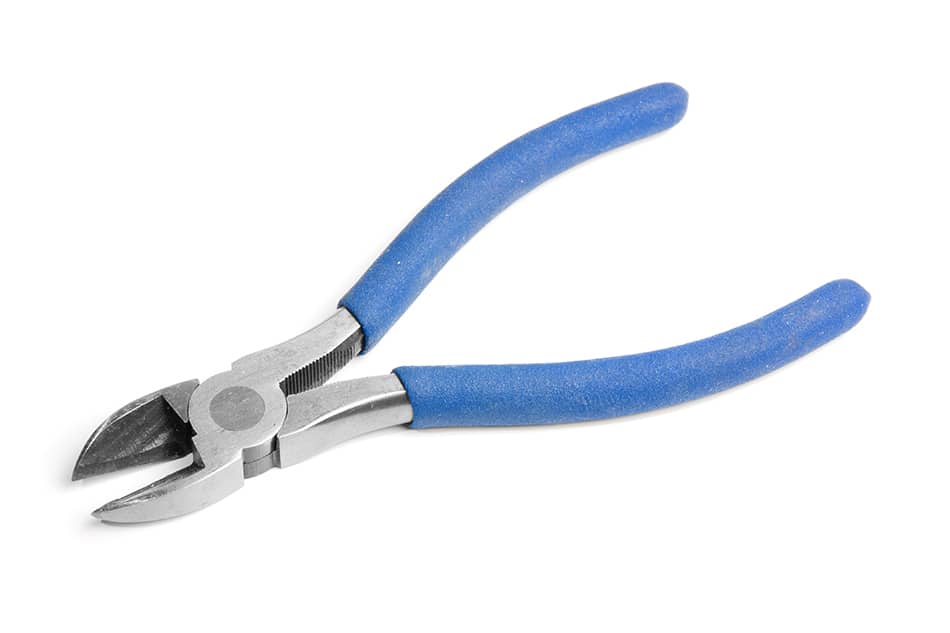 These are common pliers that are found in most toolboxes of professional tradespeople as well as homeowners. They have short and very sharp-angled blades that can be used to cut through nails, screws, and very thick wire. They are especially useful in the electrical industry as well as carpentry for removing nails that are stuck in wood,
Hose Clamp Pliers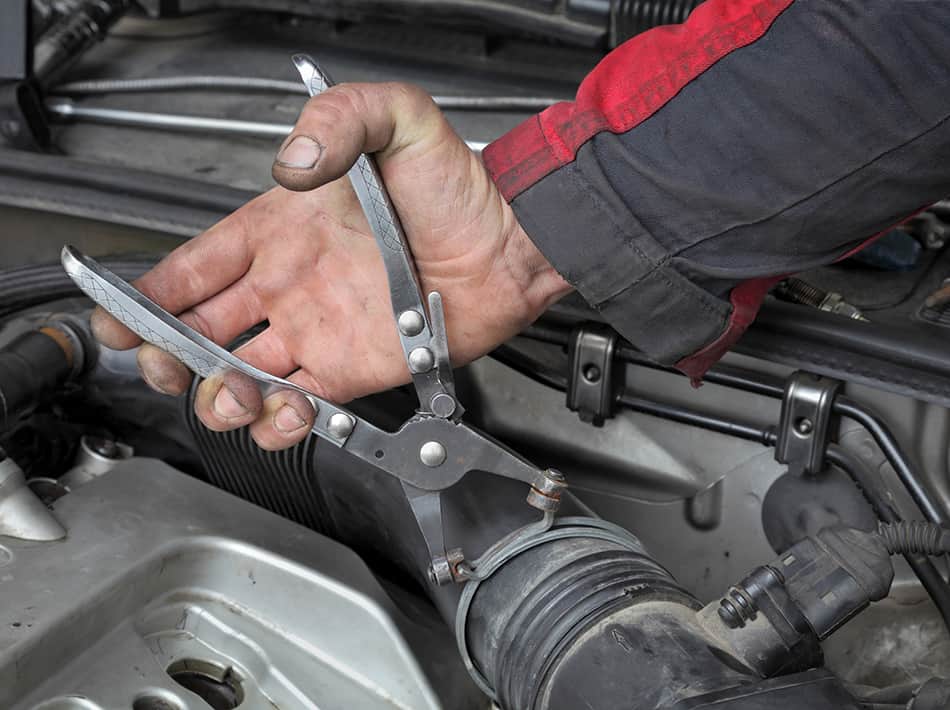 These pliers use a pinching action, with arms that leave a gap in the middle when they meet. These are designed for holding hoses or spring clamps or compressing the hose.
These come in a wide range of sizes to fit various hoses. Some have smooth clamps, but some will have small teeth for better grip.
Canvas Pliers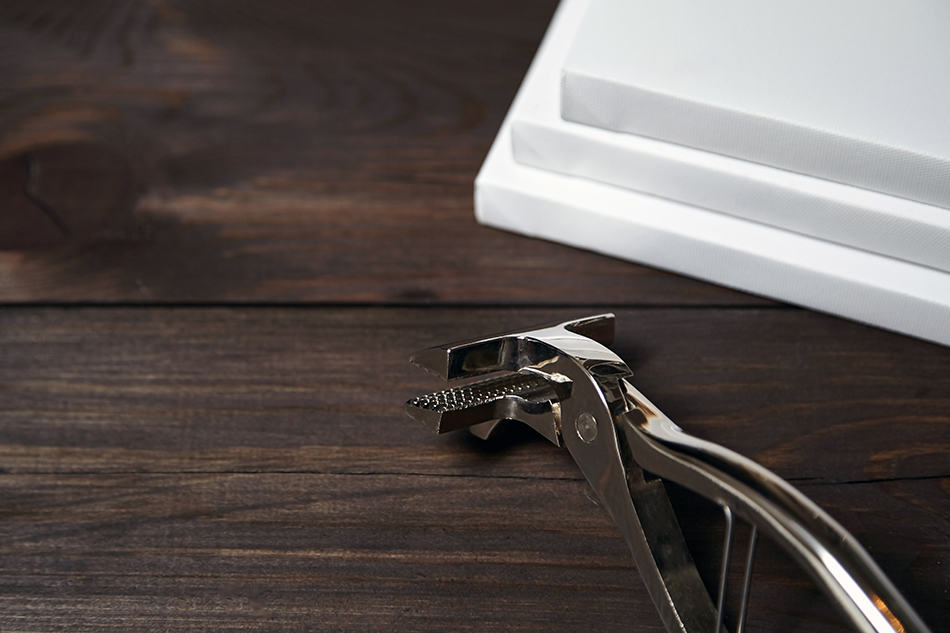 These pliers are specially designed to help an artist stretch canvas over a frame and accordingly also go by the name of 'canvas stretching pliers.' These are enormously useful because they allow one person to complete a job that would usually require two people, therefore being invaluable to people who work alone.
These pliers have wide, rectangle-shaped clamping jaws, and they are typically padded on the inside of the jaws to avoid damage to the canvas.
Slip Joint Pliers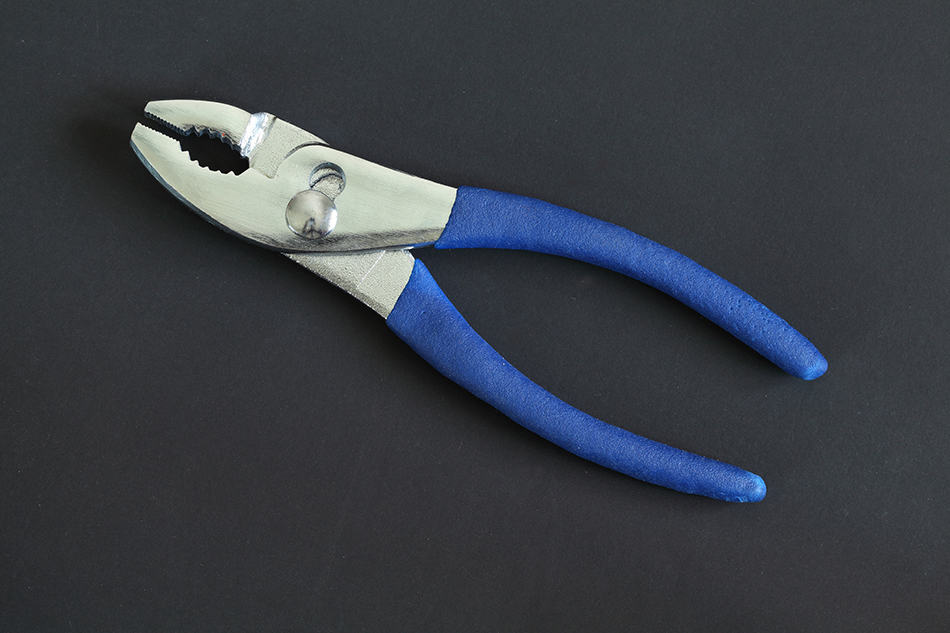 These pliers are actually very similar to adjustable wrenches and can perform the same duties as a wrench in a pinch. They have a fulcrum that can be altered to change the size of the plier's jaw, with many having a spot the fulcrum can slot into so that the pliers lock at a certain size. These are commonly used in plumbing.
Snap Ring Pliers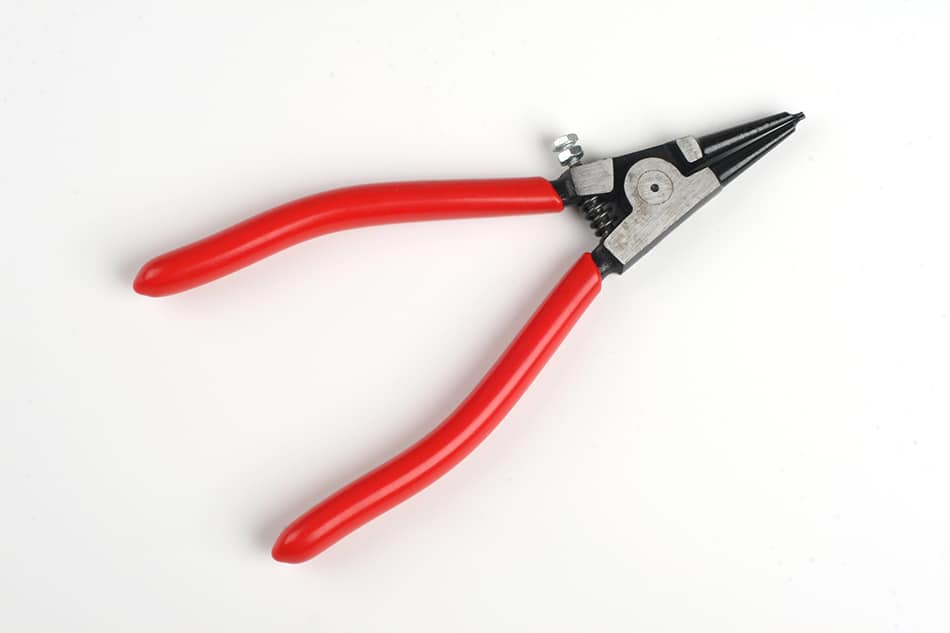 These tools are also known by the names' lock ring pliers' and 'retaining ring pliers.' They are commonly used by mechanics or bicycle engineers to work on gears. They have short jaws that are rounded, allowing them to grab onto and close round shapes, such as snap rings. These are available in different sizes.
Battery Pliers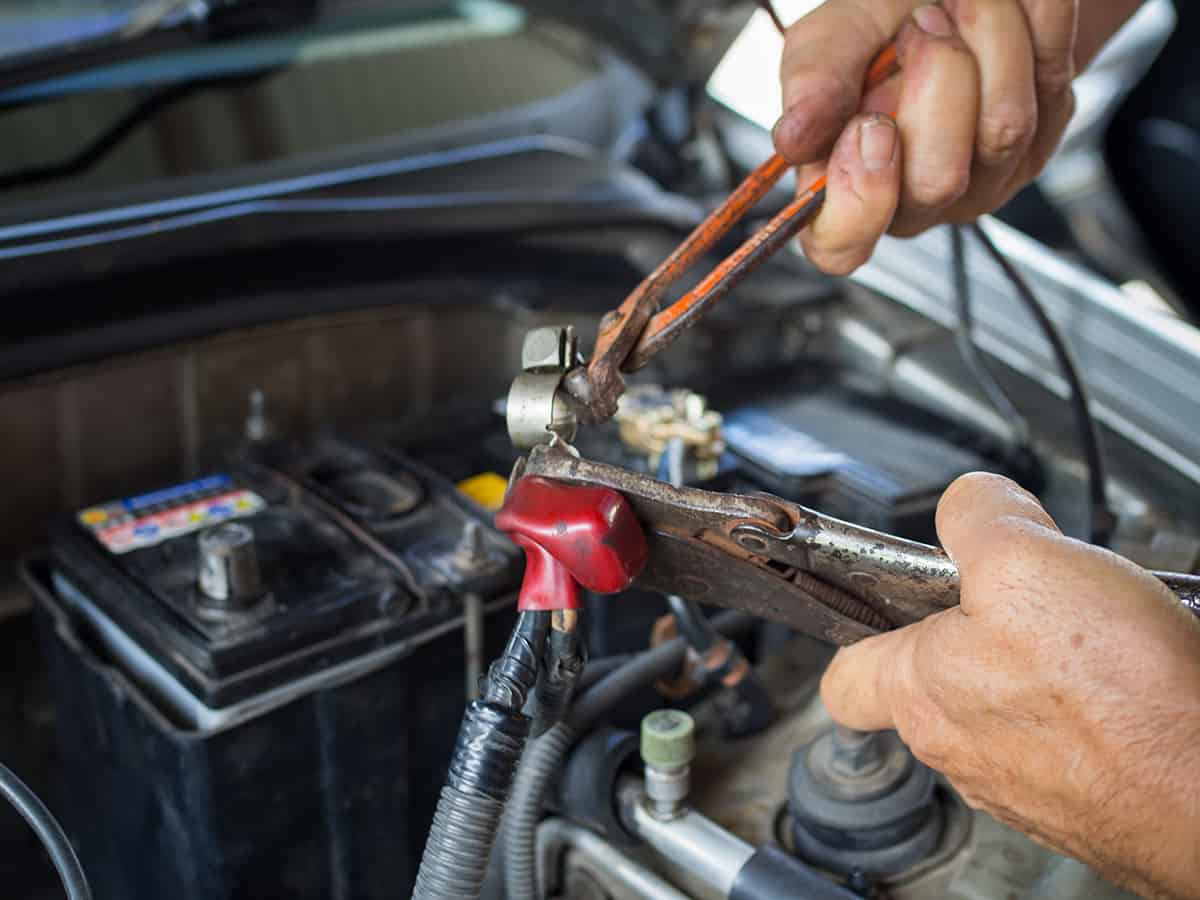 Battery pliers are most commonly used by mechanics in the automotive industry. They have short and stubby jaws that are angled. This enables them to grab onto square or hexagonal nuts and bolts.
These pliers are primarily used to loosen and tighten the bolts on car batteries, which is where they get the name of battery pliers. They are also used in conjunction with jumper cables to help restart a vehicle with a flat battery.
Bent Nose Pliers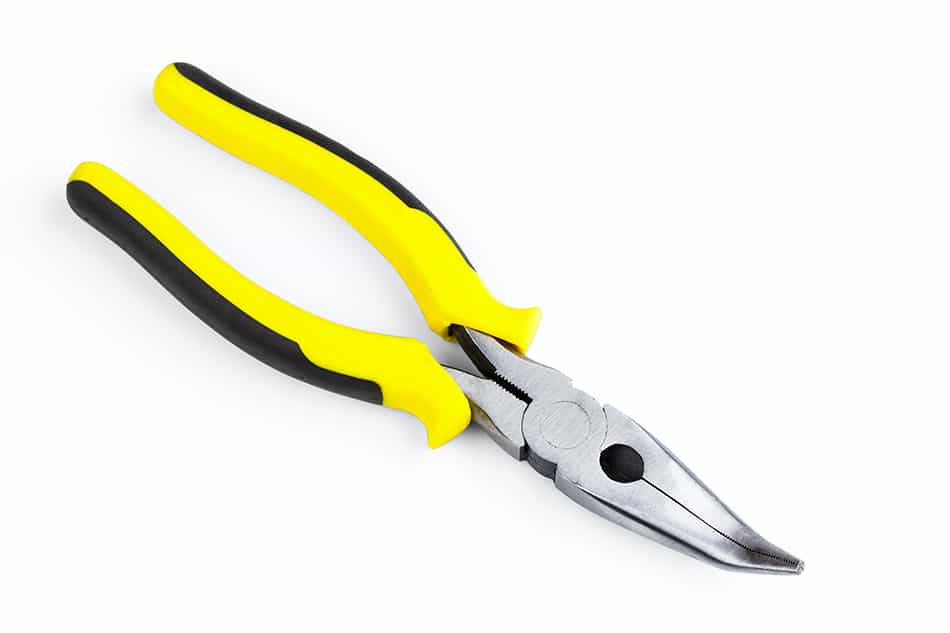 These are a variation of needle-nose pliers, with the only difference between the two being that the bent nose pliers, predictably, have bent jaws. The jaws are angled at around halfway down the long jaws, at 45 or 90 degrees.
This provides the advantage of being able to reach tricky angles that straight-nosed pliers might not be able to reach, or it will allow them to work closely next to another set of pliers without the handles getting in each other's way.
Tongue and Groove Pliers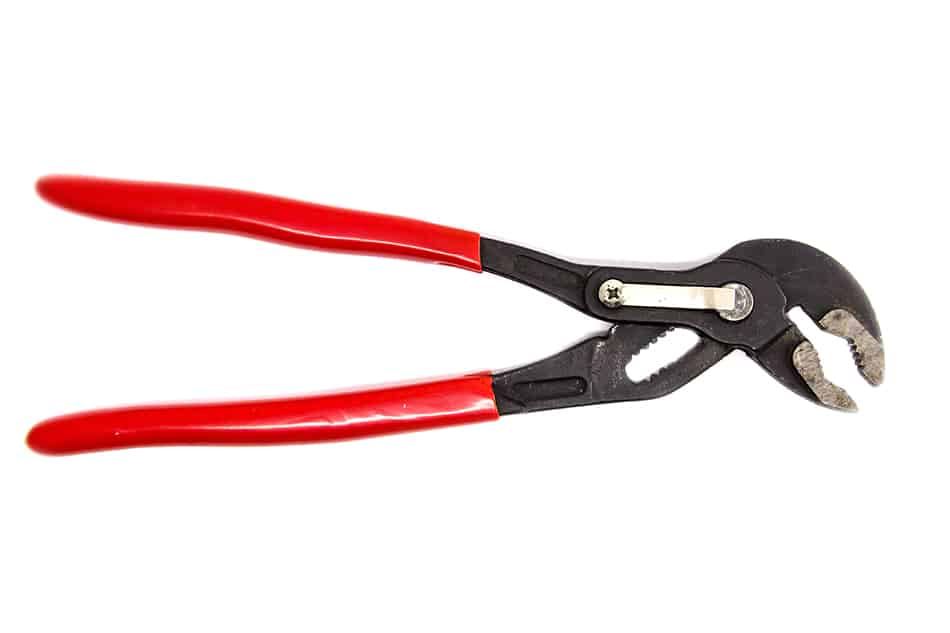 These are popular tools that are a type of slip-joint pliers. They have adjustable jaws, which can be moved by sliding the top jaw along a track and locking it into place. These are widely used for gripping onto nuts and bolts and loosening or tightening them.
The one set of pliers being able to take the shape of several different sizes makes it very useful, as you won't need a set of different-sized pliers or wrenches. These types of pliers commonly have long handles that allow the user to generate extra torque, making them powerful and sturdy hand tools.
Bail Making Pliers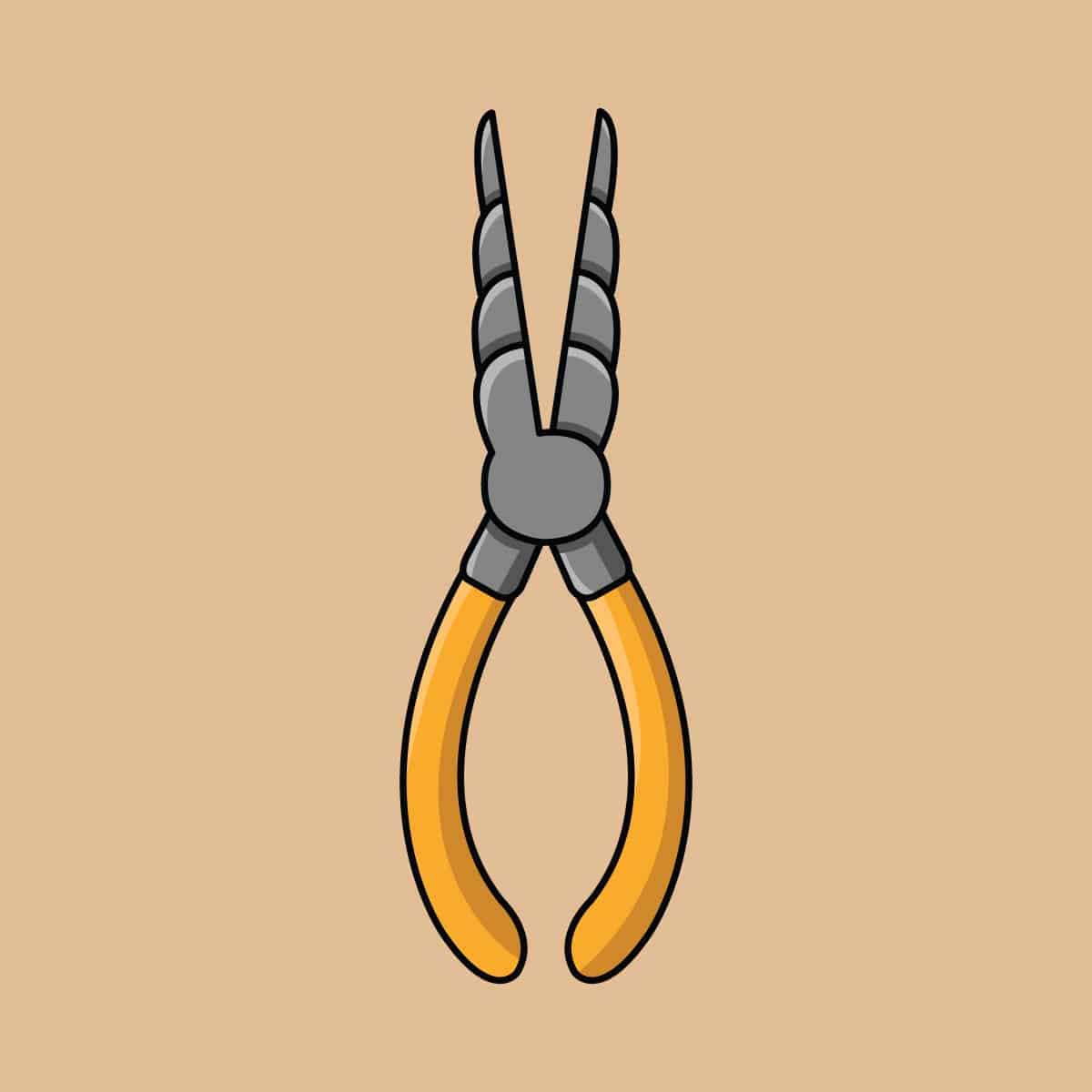 These are also known as 'looping pliers' because their primary function is to create loops with metal wire in jewelry makings and crafting.
The jaw of these pliers consists of two metal rods that are shaped like dowels. To use these pliers, you would hold them in place while you wrap your wire around the jaws of the tool. In doing this, you can create jewelry loops, including clasps and other jewelry components.
Chain Nose Pliers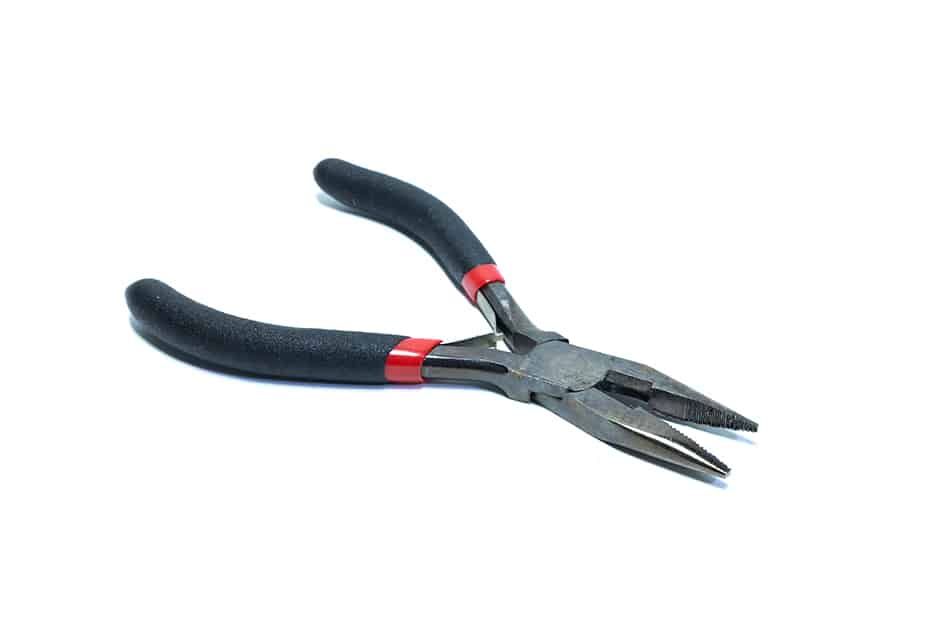 This is another pair of pliers that are commonly used in jewelry making and crafting. They have triangular-shaped jaws that are quite short, making them great for precision work. These pliers can crimp, shape, and manipulate the wire. They can also be useful when working with beads, as the pliers can aid in opening and closing bead tips.
Combination Pliers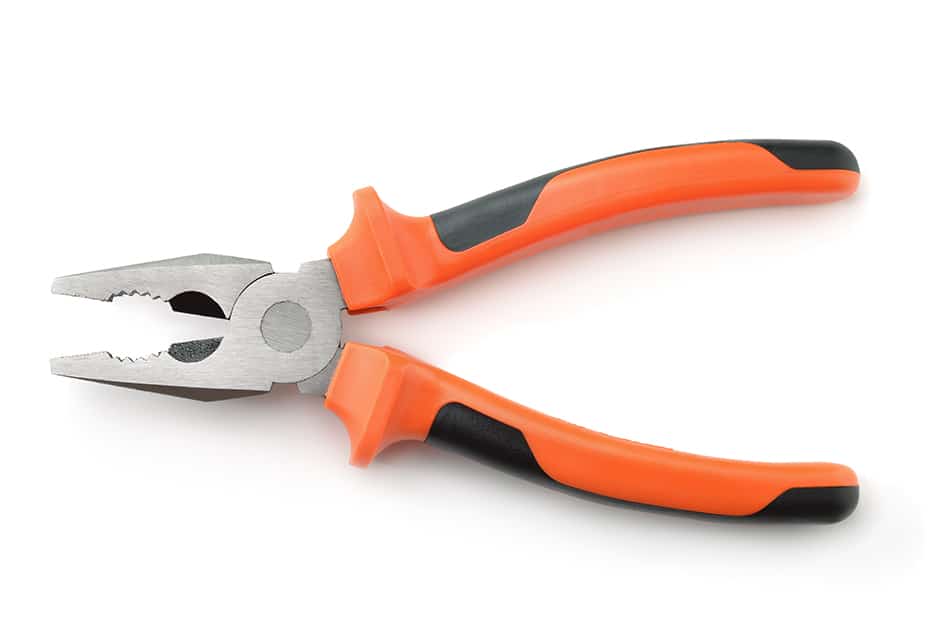 As you might expect from these pliers, they are a multi-tool that can perform several different functions. This makes them a great choice if you want to save on space as you can keep just this one tool rather than having numerous that only do one job.
Starting at the tip of the plier's jaws, these pliers have a serrated surface that allows them to securely grip small items. In the middle of the jaws, they have a round hole with a serrated surface that is designed for tightly gripping onto round objects, like beads or a thick wire. As the jaw gets closer to the handle end, it also has a sharp blade on it for cutting materials such as wiring or jewelry.
Eyelet Pliers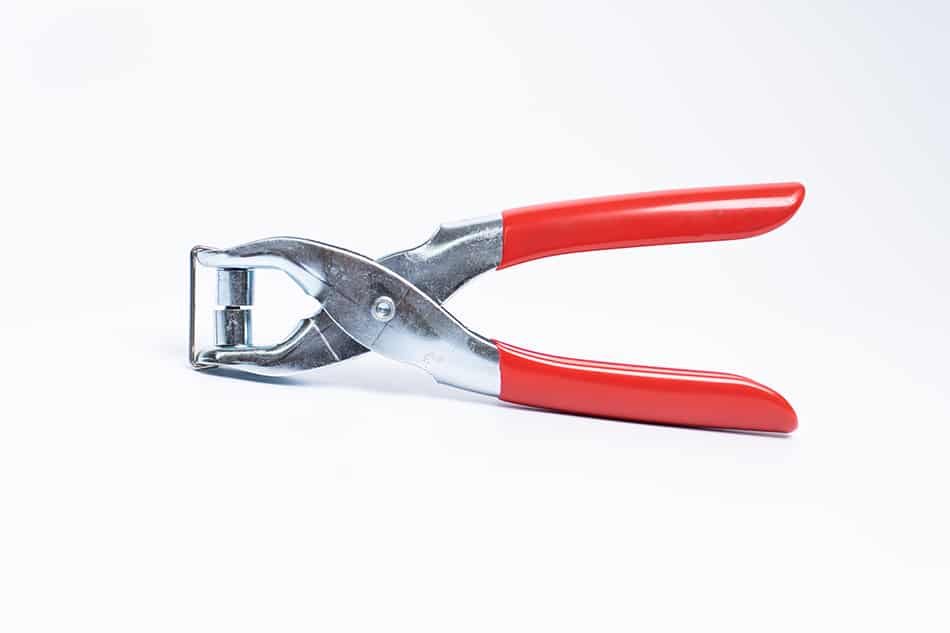 These pliers are used to attach eyelets to clothing or other textiles, therefore allowing them to be able to incorporate drawstrings or laces into their designs. The pliers have a crimping mechanism, which crushes the eyelet and locks it onto the fabric when the handles are squeezed together. Some eyelet pliers also have a hole-punch tool, though the basic models are made simply to affix eyelets. These tools are commonly used in home dressmaking and tailoring.
Fencing Pliers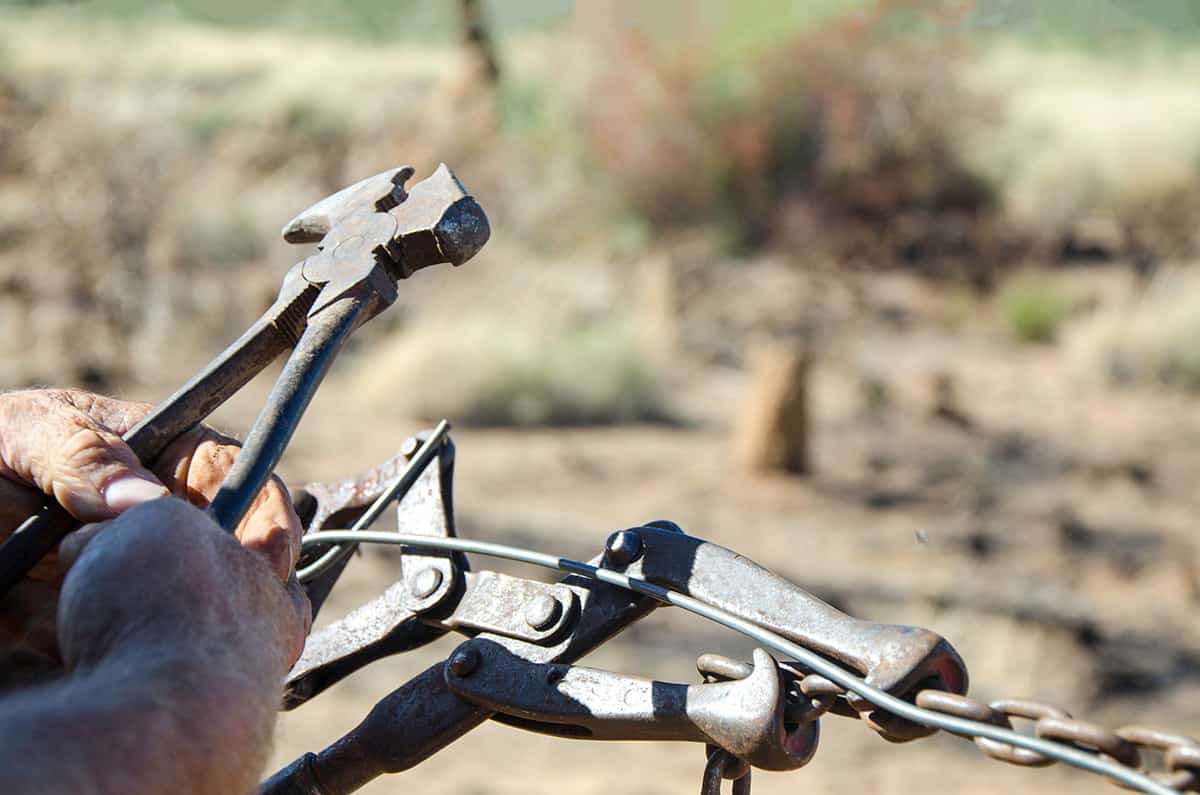 This is a multi-tool that is very useful when erecting or fixing fencing. The pliers feature a hammer on one side of the jaw that can be used for knocking staples into fence posts to secure fencing wires. They also have a claw that can easily pull out staples, as well as blades on the jaw that can cut wire fencing to trim it or neaten up the edges.
Having all of these functions in one tool means the user won't have to carry a range of tools around with them when working on the fence, and could also save money as you won't have to invest in several fencing tools and can instead purchase just the one.
Piston Ring Pliers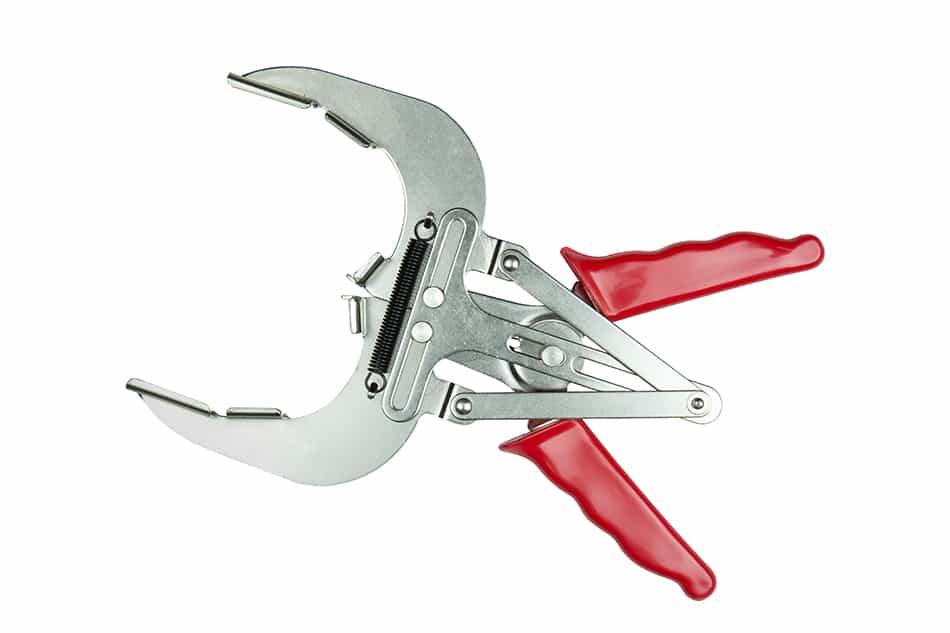 Piston ring pliers are used to replace or remove piston rings from automobile engines. There are two designs of piston ring pliers; one that has jaws with a curve at their tips to easily spread the piston ring when removing, and another type that has wider curving jaws and bracing supports to hold onto the ring and prevent its shape from becoming warped.
Linesman Pliers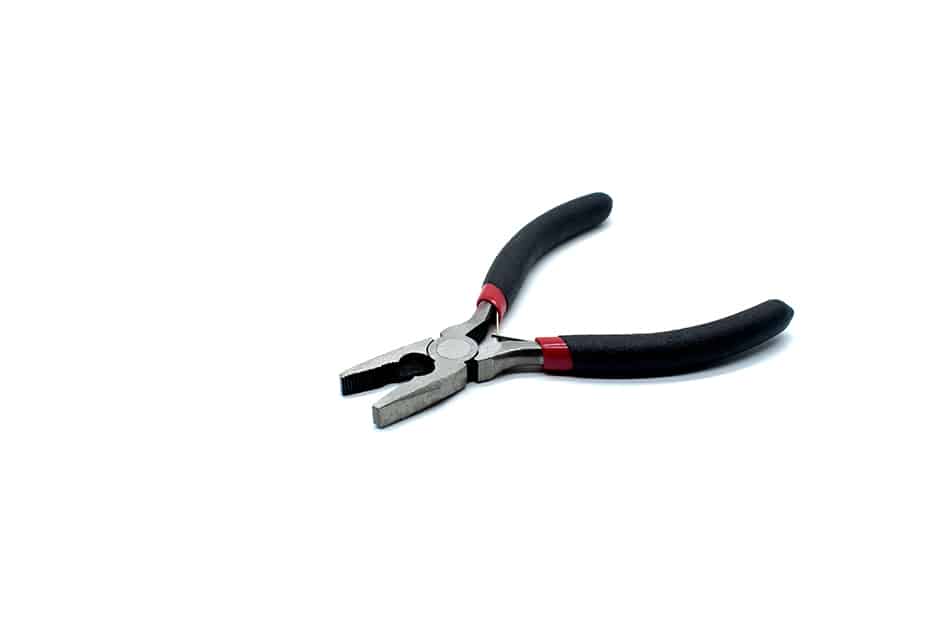 This is a multi-tool that is most commonly used by electricians and wiring engineers. The jaw is short and extremely strong, making it able to easily manipulate metal by curving, bending, or twisting it. The strength of these pliers is such that they are able to bend metal that has been resistant to movement by other pliers.
The pliers also have a cutting surface in the middle of the blade for cutting through wiring, as well as a gripping surface at the end. These pliers typically also have insulated handles that can protect the user from electrical shocks.
Spark Plug Pliers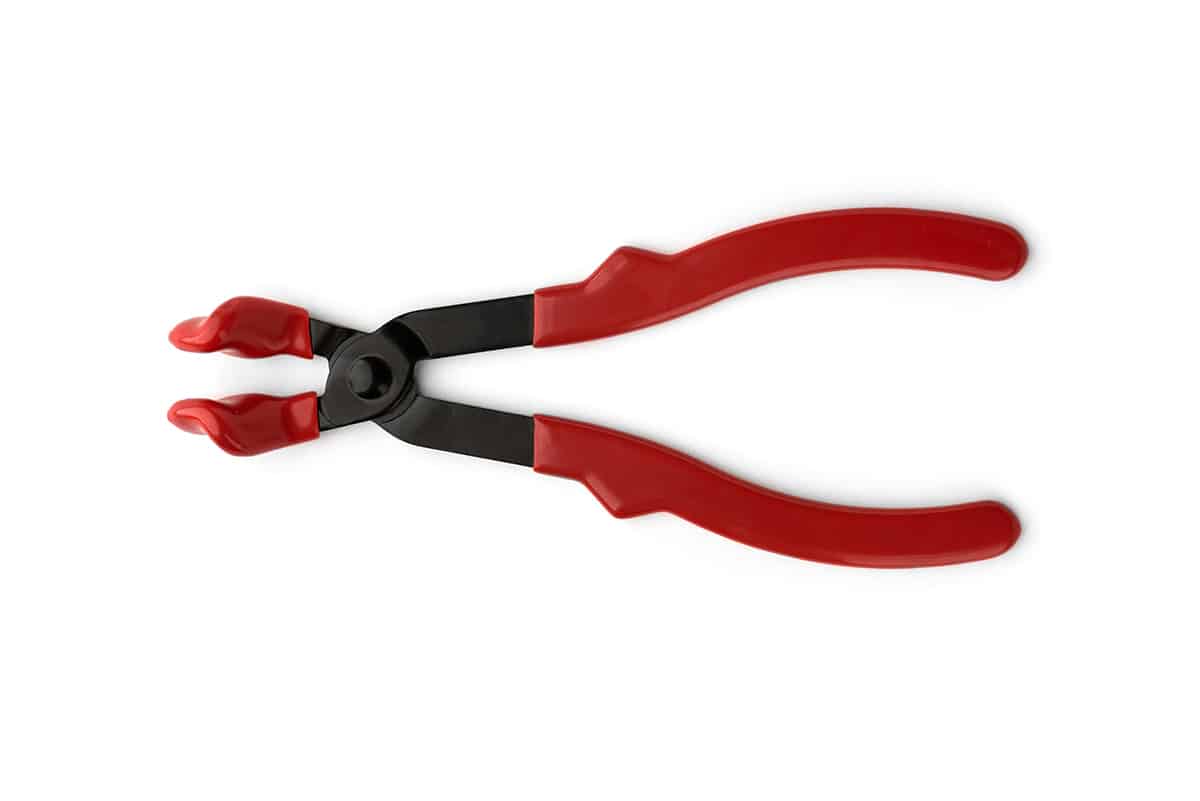 These pliers are used for automotive repairs, with features that make working with spark plugs a safe and easy job. The jaws are like tongs with an insulated cover that protects the user from harm and also ensures that the pliers don't damage the spark plugs.
Grommet Pliers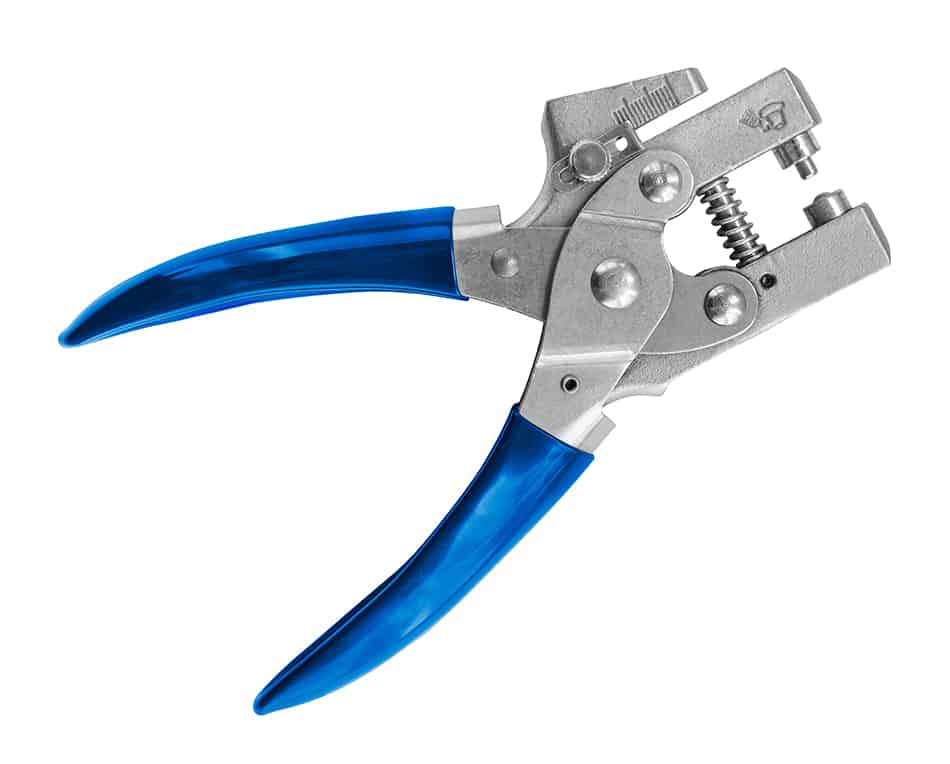 Grommet pliers are just like eyelet pliers, but in a more heavy-duty version. Grommets are chunkier than eyelets and are usually affixed to more hard-wearing fabrics like sheets or tarpaulin, or tents. This tool features a sturdy crimping mechanism that crushes the grommets in between its jaws, causing them to grip onto the fabric and fixing them in place.
Locking Pliers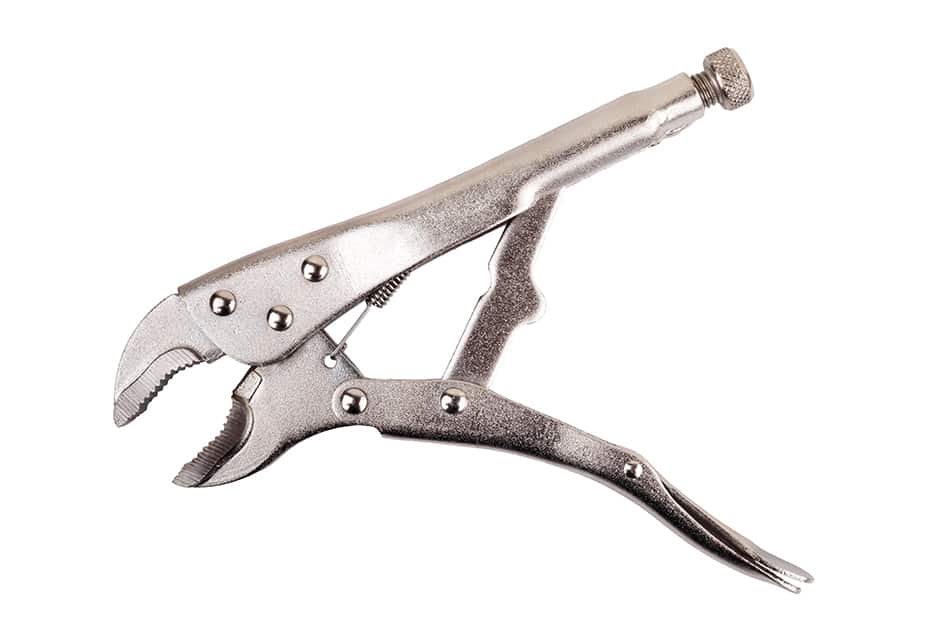 These pliers have excellent grip because the user can lock them in place in a chosen position. This means that when trying to loosen a corroded nut or stripped screw, you don't need to tightly squeeze the pliers handles together while twisting it, and instead can just focus your strength on the twisting action. The locking function allows these pliers to operate in various sizes with superior grip.
Nail Puller Pliers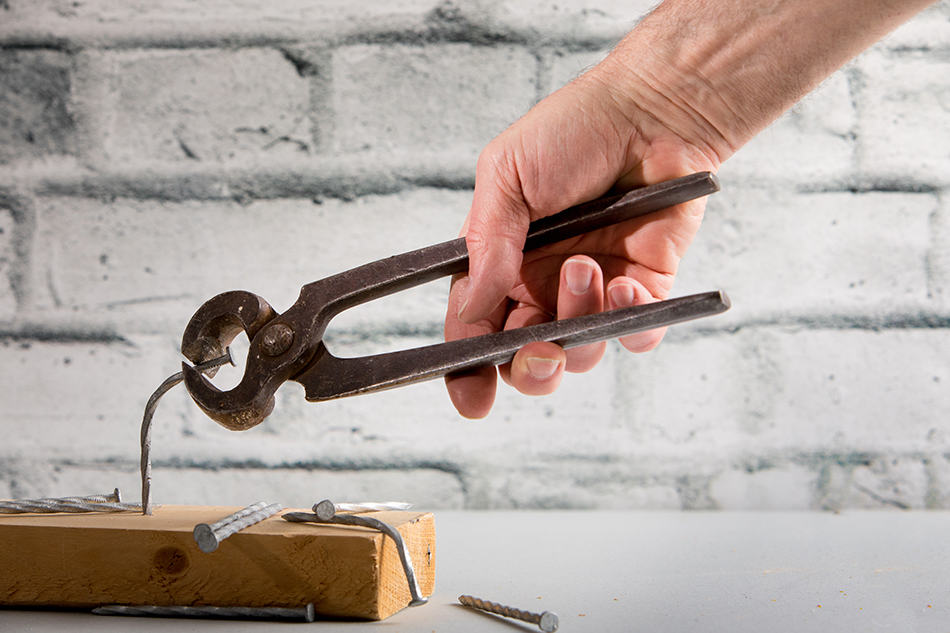 These pliers have tapered pincer-like jaws, which are specially designed to pull out metal nails. The narrow, tapered tip allows them to work their way underneath tightly hammered in nails, which can then be pulled out by force once gripped. Some models of nail puller pliers also have a claw feature that can act as leverage against the surface when removing nails.
Push Pin Pliers
Also known as 'drawing pin pliers' or 'thumb tack pliers,' these pliers are designed to easily remove push pins. They have tapered pincers that come to a fine point, enabling them to edge their way underneath push pins.
The angle on the tool is such that when the handles of the tool are pressed together, the pushpin will be forced to pop out. This is a handy tool in crafting and in various industries where push pins are regularly used, as it makes removal easy and efficient compared to manually removing them with fingers.
Flat Nose Pliers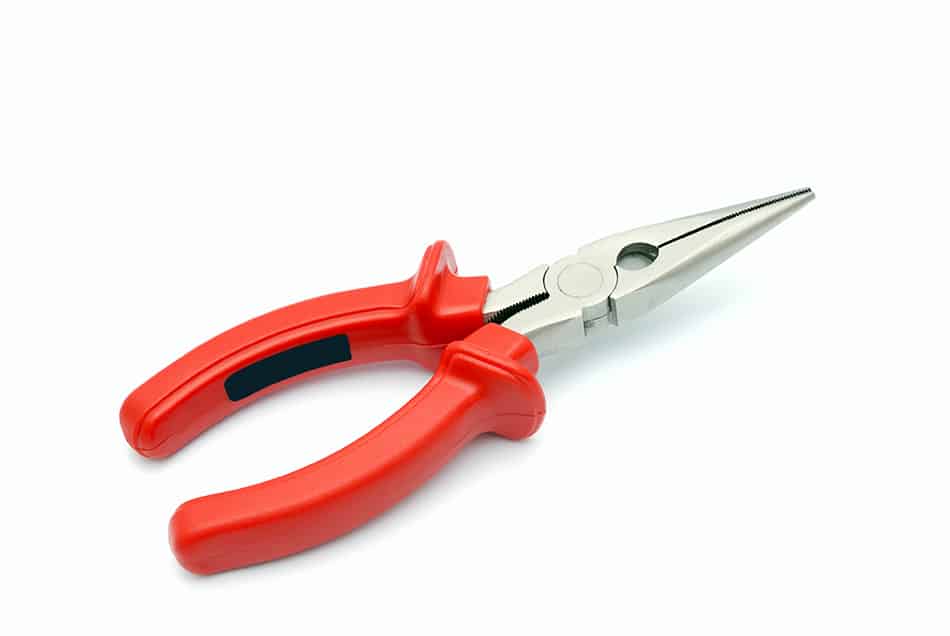 These pliers are good all-rounders, being suitable for use in a wide range of situations. They are good at twisting or gripping metal wires, opening or closing jump rings, crimping beads, or straightening out a kinked wire. They can create sharp bends or twists in metal and are popularly used by mechanics, electricians, crafters, and jewelers.
Oil Filter Pliers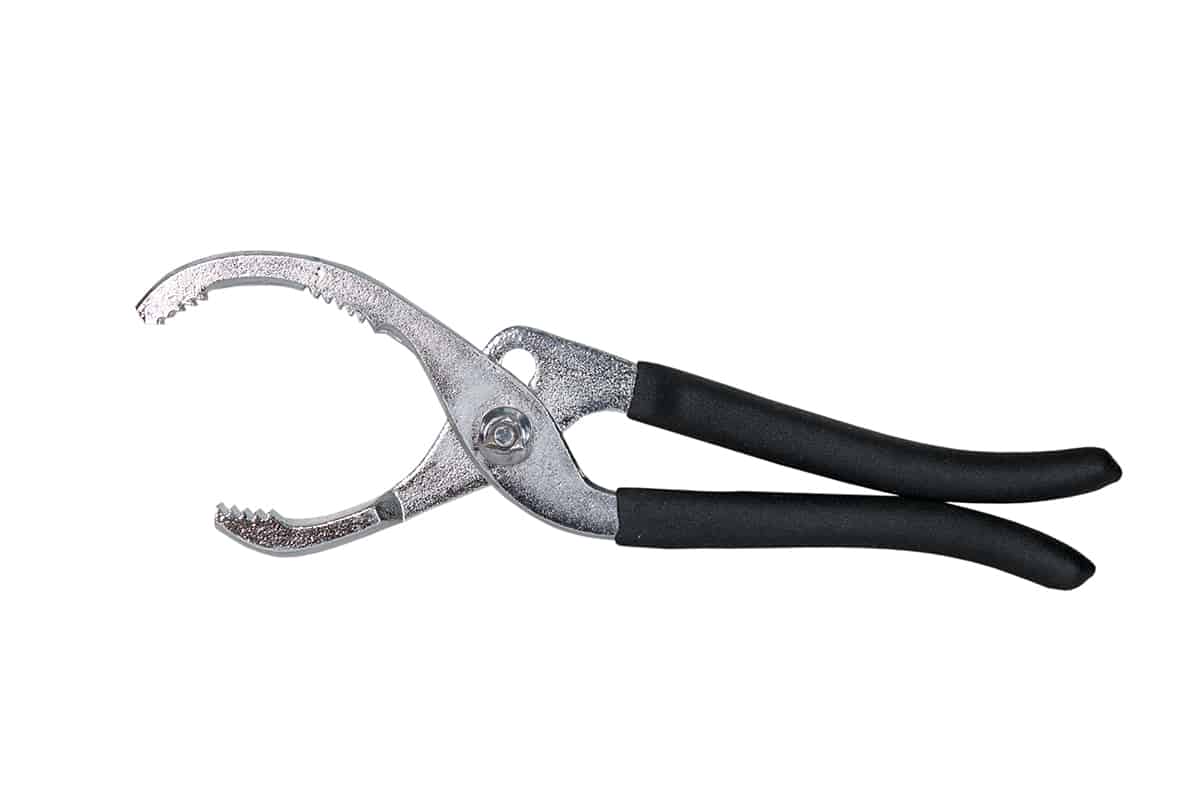 These pliers have wide, arching jaws that result in a round, open C-shape. They are intended for use in the automotive industry to aid in the removal of oil filter castings.
Round Nose Pliers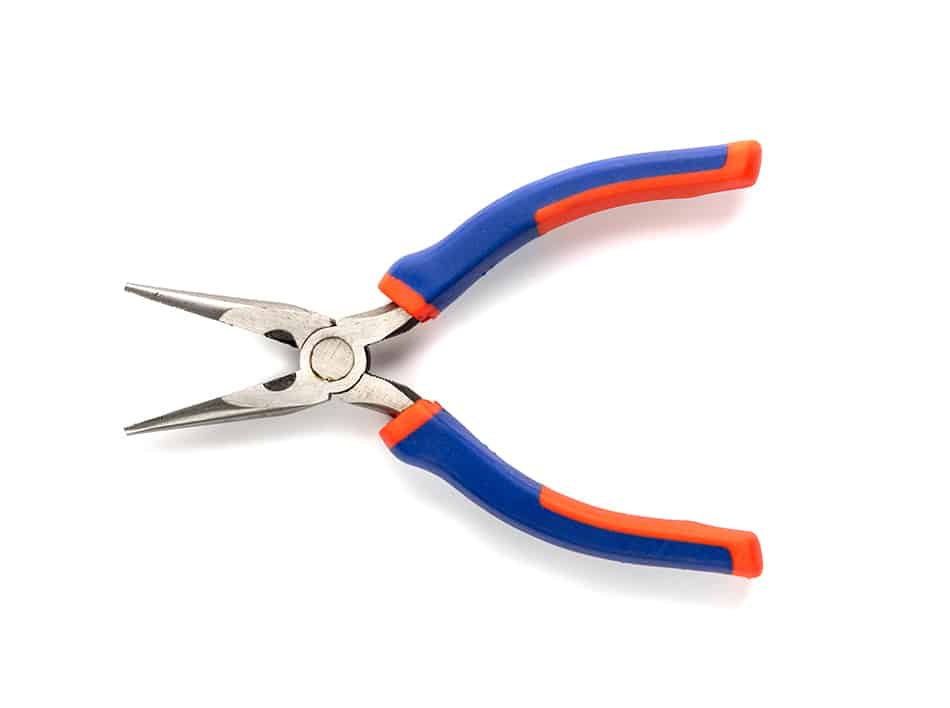 These pliers have triangular jaws that are rounded at the tips. They are used in jewelry making to close or open loops, as well as in the electrical industry. If round nose pliers are intended for use in electrical wiring, they will typically have insulated handles as a safety design feature.
Running Pliers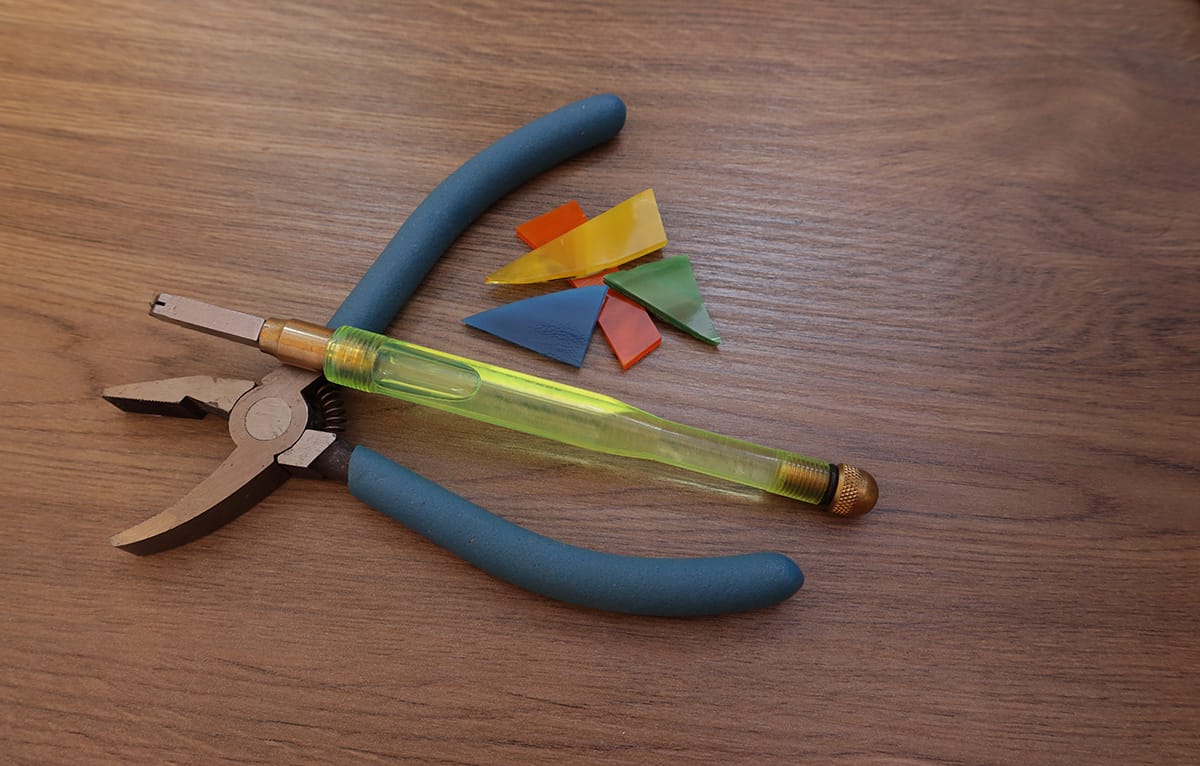 These pliers have wide jaws and a small screw that can be twisted to adjust the size of the pliers and fix them in place. They are designed to be used when working with glass, most notable stained glass. After scoring a line in the glass, these pliers can grip onto the glass to ease it away and ensure the break is clean. Many have a central line on the plier's jaws to help maintain straight alignment on the glass.
Sheet Metal Pliers
These pliers have wide rectangular jaws like those of a hammerhead shark. They are designed to be used for gripping and bending sheet metal and are commonly found in metal workshops.
Welding Pliers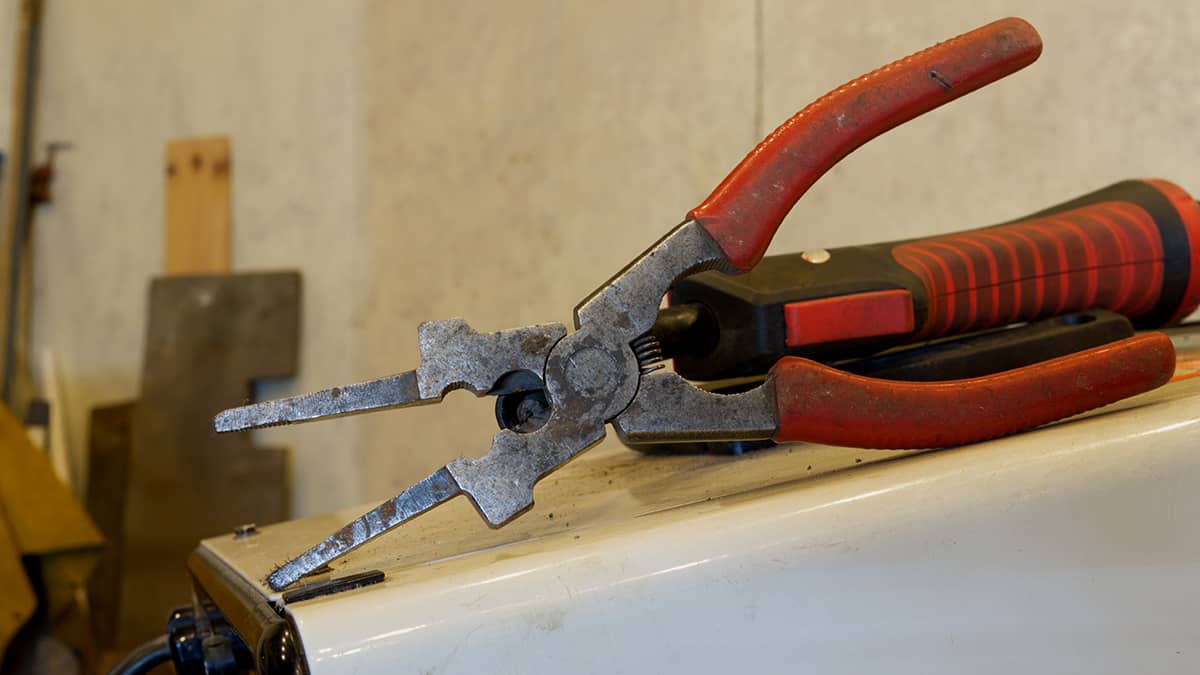 These pliers are useful multi-tools for working in the welding industry. They have long, pointed jaws, a cutting blade, and a square, blunt edge for hammering. The tool can be used in various ways, including removing spatters, cutting wires, gripping wires, and hammering.
Split Ring Pliers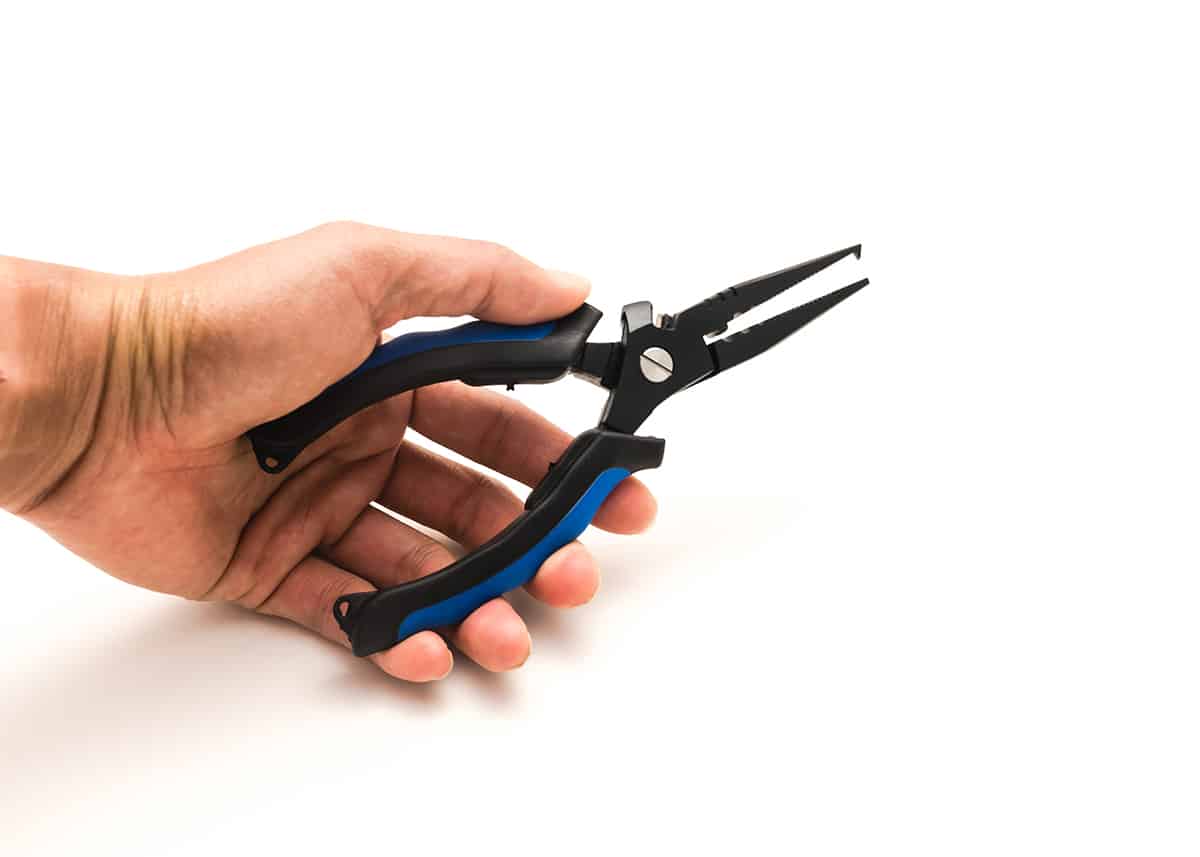 These pliers are also known as 'fishing pliers' because they are commonly used to create fishing tackle. They have slender jaws that come to a point, and one jaw will have a sharp-angled jaw that is bent inwards. The bent jaw is used to force itself between coiled rings to split them apart, hence the name 'split ring pliers.' They are also used for adding fobs to keyrings by splitting the closed coil on a keyring apart,
Soft Jaw Pliers
Soft jaw pliers come in many forms and have uses within various different industries, including in plumbing, the automotive industry, and even in scuba diving. Soft jaw pliers are exactly that, and type of pliers that have padded, soft jaws. They are often used to grip onto delicate materials to prevent breakage or to grip exposed metals that you don't want to scratch or damage.
Hose Grip Pliers
These pliers are intended for use on flexible hose lines such as heater hoses, fuel lines, and vacuum lines. They can clamp the hose to turn it off and on or grip the hose and maneuver it into tight spaces. The pliers have long thin jaws that bend at an angle at the tips to form an open loop where the hose is held.
Wire Twisting Pliers
This is a strange-looking tool that you might not immediately identify as a pair of pliers. It uses a threaded knob and locking cylinder to twist wire into a spiral shape, quickly and easily. The tool is most popular among jewelry makers, crafters, and also electricians. Additionally, the pliers feature short and stubby jaws that are sharp and angled, suitable for both gripping and cutting.