The type of closet door you choose for your bedroom will affect the overall look of the room, as well as the physical space you have available. Some types of closet doors are ideally designed for small rooms, while some will only work in spacious scenarios.
The functionality of the closet is also an important consideration, as well as whether the mechanisms it uses to operate are suitable for the user it is intended for.
This guide details the types of closet doors available, along with how they operate and their advantages and disadvantages. Before you buy a closet door based purely on looks, learn about how different types of closet doors could influence how your bedroom is used and which types of closet doors would work best for your home.
Sliding Doors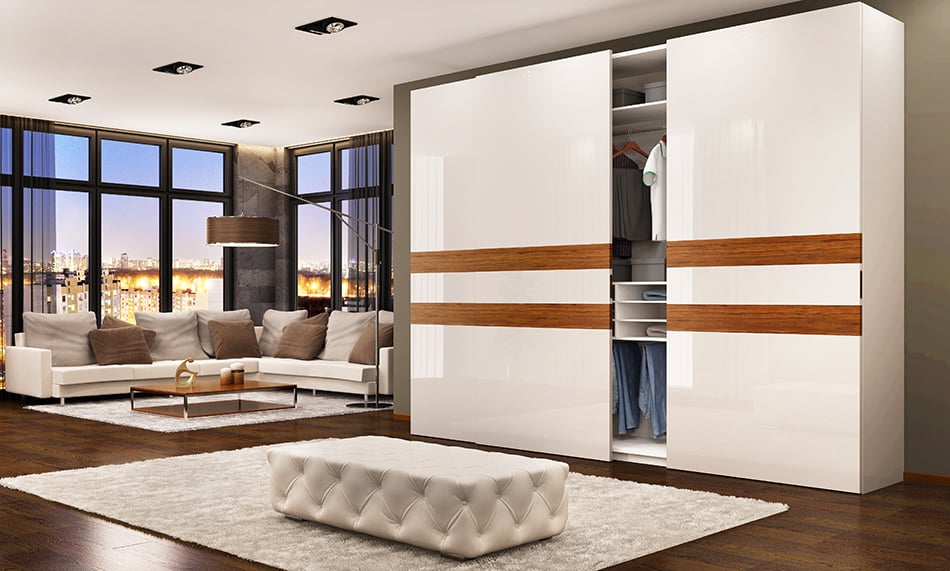 Sliding doors are fitted into a frame with railings on the top and bottom, which allows the doors to slide in front of or behind each other. These are a good option if you have limited floor space in the bedroom because they do not require any clearance space to open.
They were very popular in the 1980s, but homes with original sliding closet doors dating back this far will likely find them very frustrating to operate.
Older sliding closet doors, and in fact, newer low-quality sliding doors, tend to come off their tracks regularly and can be tricky to slot back into place.
If this happens to you, you'll need to find a contractor to adjust the track or potentially completely re-install the doors. When a sliding door comes off the track, it can be especially frustrating because these are large items, and it's likely you won't have a spare place to rest it, and therefore you'll need to try and put it back into the frame. It could also be dangerous if a child accidentally pulls the door off the rail while an adult is not present.
If your sliding door comes off the track while you're trying to get dressed for work in the morning, it can be quite stressful. If you choose to have sliding doors fitted, you should look at a high-quality brand to avoid having issues with track misalignment and doors coming loose. Sliding doors are lightweight and come in a variety of materials.
Mirrored sliding doors are popular, especially in small bedrooms, because they reflect light and make the room seem bigger than it really is, and also provide a place for you to see yourself when you're getting ready.
Sliding doors can also be found in wooden construction, acrylic, metal, and glass. The major drawback of sliding doors is that you will only ever be able to see one-half of the inside of your closet at a time, so if you're browsing your clothing, you'll find yourself constantly pushing doors back and forth. Hence, there are some alternatives to a sliding door to choose from.
Bi-Fold Doors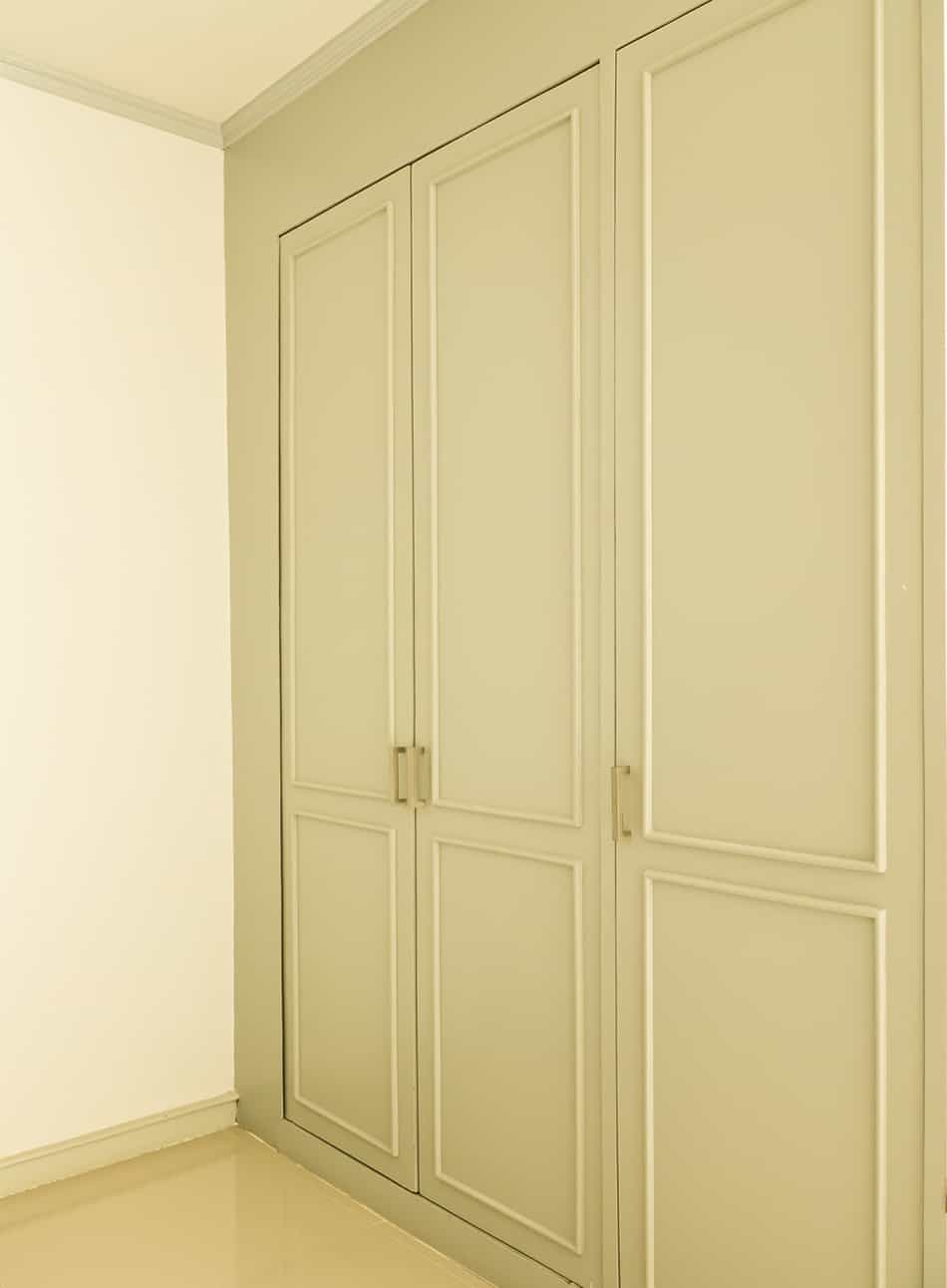 These doors run on a track just like sliding doors, but each closet door is made of two or four separate panels which fold in on each other as you slide them open.
This gives bi-fold doors the advantage over sliding doors because when you open them, you'll be able to see the entire contents of your closet all at the same time. The disadvantage to this, though, is that they do open out into the bedroom slightly, therefore making them not such a good space-saving option as sliding doors.
Like sliding doors, there is also the possibility that bi-fold doors can come off their tracks, which can make them frustrating to use. In order to keep these doors working like new, you should pay attention to the tracks and wheel mechanisms, oiling them regularly and ensuring they are always free of dust and debris. The doors can get stuck if a build-up of dirt gets into the hinge.
These types of doors are very easy to install and take up minimal space, but they do have the potential to go wrong because of the many moving parts.
Barn Doors
Barn closet doors are a type of closet door which is functional but also adds a strong style element to a space. Barn doors work well in rustic or industrial-style interiors, as you will be able to see all of the mechanisms.
These doors are much like sliding doors, but they run on a track that goes along the wall next to the closet so that when the closet door is open, the door will be taking up wall space, and you'll be able to see the whole interior of your closet. Barn doors tend to be made from very chunky materials, such as solid oak or thick metal panels, as this is in keeping with the raw style of barn doors.
These types of doors are generally custom-made for the space, so they are an expensive option. They work well in bedrooms with limited floor space because they don't require any clearance to open; however, remember that you will need a blank wall next to the closet, which can accommodate the door when it's in the open position.
The door will need to be kept empty, so you won't be able to hang pictures or fix shelves onto the wall. Barn doors have grown in popularity over the last decade and are now a sought-after type of closet door in homes, and therefore, they can make a property more appealing and even increase the market value if you are looking to sell in the future.
Accordion Doors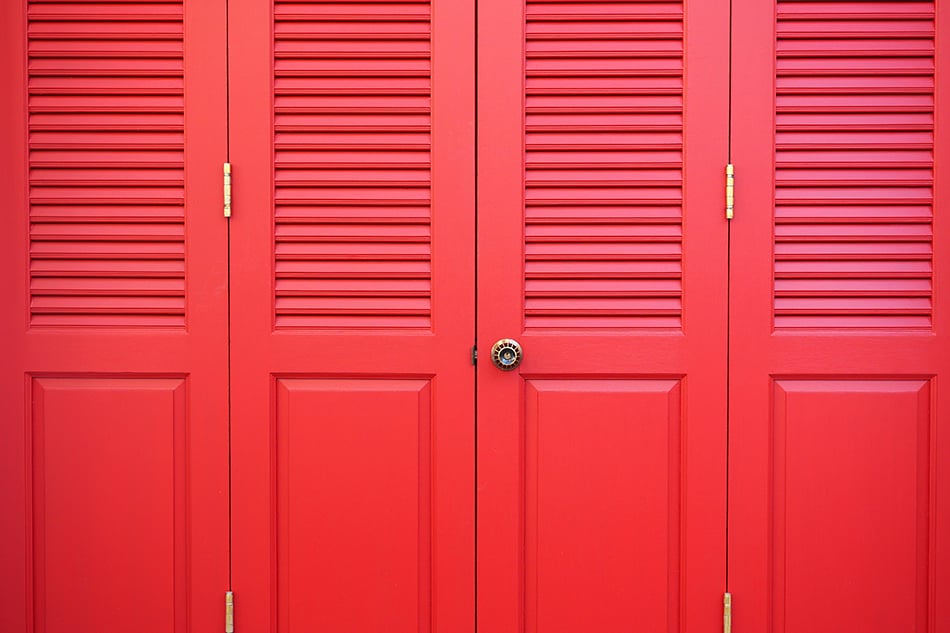 These closet doors are made up of many narrow panels which fold back onto each other like an accordion when they are pushed open. They will usually run on a single track overhead, where they are essentially hanging from the top part of the frame with hinges that slide along the track when pushed or pulled in either direction.
These are probably some of the most budget-friendly closet doors you'll see on the market, and they do tend to be found in more lower-spec homes. They are a great space saver as they take up very little floor space when open, and they also allow the user to see the entirety of the inside of their closet at once.
Accordion doors tend to feel quite unstable as they only run on one track and so can jangle around within their frame when they are used. These closet doors are available in a variety of materials but are most commonly found in wood, particleboard, or acrylic constructions.
Pocket Doors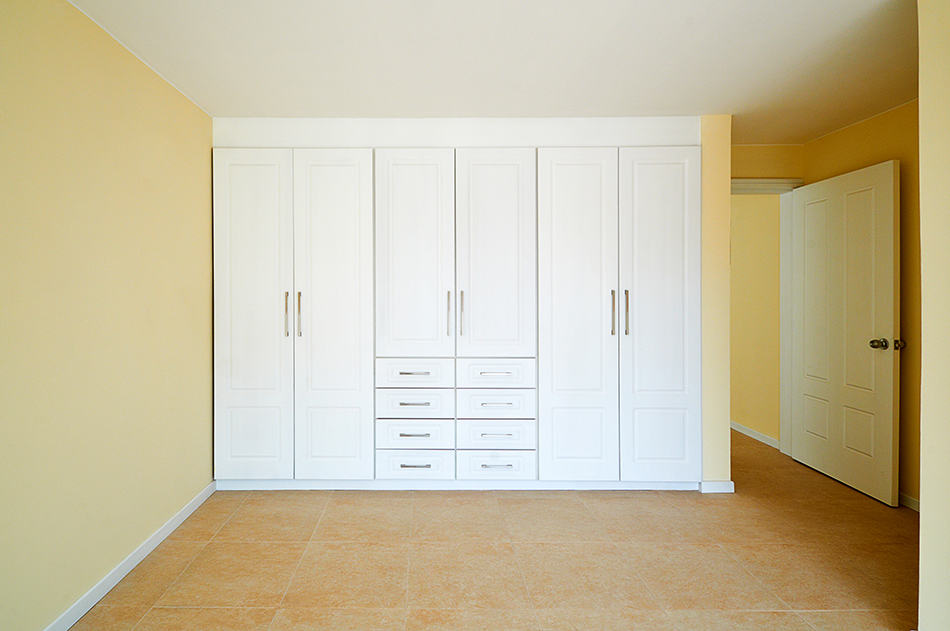 Pocket closet doors are much like sliding doors, but instead of one door sliding behind the other, with a pocket door, the door will slide into the wall.
They are a great solution to the problem of sliding doors which prevent the user from seeing the whole contents of their closet at once. They are a brilliant space saver because there are some easy custom pocket door sizes and most take up little space and also don't require a wall to be kept clear as with barn closet doors.
These types of doors are most often found in high-spec homes because they are expensive to buy and time-consuming to install. The wall will need to have a cavity excavated inside it for the door to slide into when in the open position. Pocket doors are a nifty feature to have in a bedroom and can add value to a property.
Pivot Doors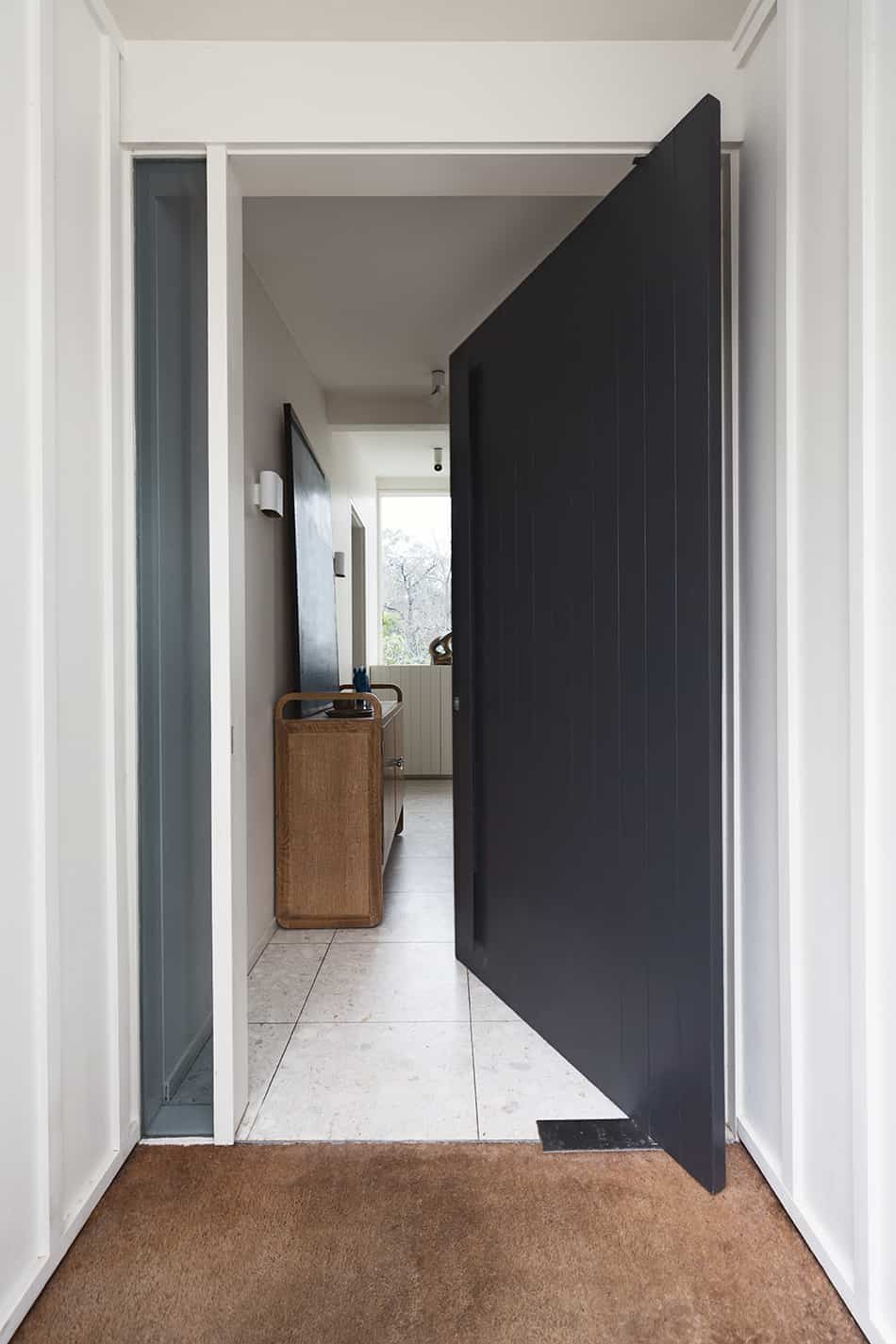 These types of doors do require some clearance on both the inside and outside of the closet and therefore are best suited to homes where space is not an issue. A spacious walk-in closet would be an ideal place for a pivot door to be fitted. Pivot doors are attached to the frame centrally at the top and bottom with just one fitting.
This gives them a very sleek and effortless appeal, as they open with minimal fuss or hardware. However, the cost of this clever and elegant hardware unsurprisingly comes at a premium, making pivot doors some of the most expensive types of closet doors out there.
They are typically custom-made to fit the space, which also adds an additional cost. Pivot doors can come in a range of materials, including wood, metal, composite, and glass.
French Doors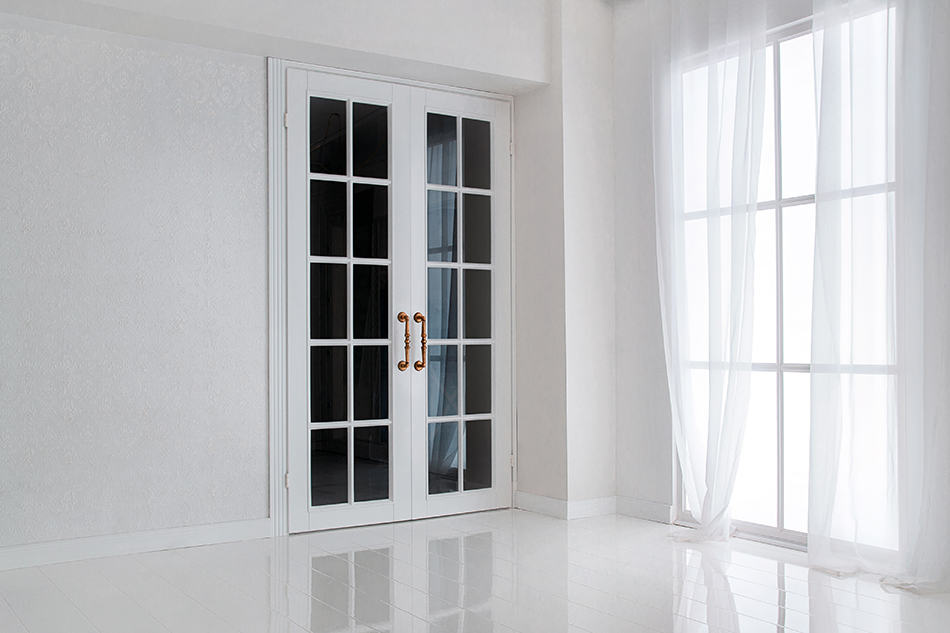 French doors are synonymous with exterior patio doors, but they are also commonly used as closet doors. These doors have hinges at either side of the frame and open outwards into the room.
They have a very classic style and will appeal to people with traditional interior decor. French doors require a fair bit of clearance space to open, which makes them unsuitable for small bedrooms, but they can add a look of grandeur to large bedrooms. They allow the entire contents of the closet to be seen at once when both doors are flung open, making getting dressed a more luxurious experience.
These types of doors do not run on tracks like many other types of closet doors, which means they are much less susceptible to problems opening or coming off the tracks.
French doors rarely have issues with their hinges which makes them a very reliable and long-lasting choice for a closet door. French doors come in a range of styles, including paneled wood or doors with glass inserts. Some modern styles also come in high gloss finishes to fit with contemporary or minimalist decor.
The cost of French closet doors varies dramatically depending on their size, quality, and construction. You could pick up basic particle board French doors on a budget or spend a large sum of money on designer French closet doors.
If you don't like to install doors for your closet, there are many other options to cover it. Check out our guide on ' 7 Stylish and Budget Closet Alternatives'.