When you look at the majority of grout and tile color combinations in bathrooms and kitchens, you'd be forgiven to think that they only come in neutral colors.
But this isn't true as there are numerous options to explore: from bold and bright to neutral pairings. The color combinations you choose depend on whether you want your grout or tiles to be more visible. There is also your style and taste to consider as you may want to either match the tile to the grout color or make it stand out.
While it's quite easy to select a suitable tile color for your bathroom or kitchen, picking a complementary grout color isn't such an easy task. After all, you must make sure the color scheme goes with the rest of your bathroom or kitchen design. So how can you pick the right tile and grout color combinations for a seamless statement?
Let's have a look at the following color ideas that work in both kitchens and bathrooms:
Tile and Grout Color Combo Ideas
White Tile with Gray Grout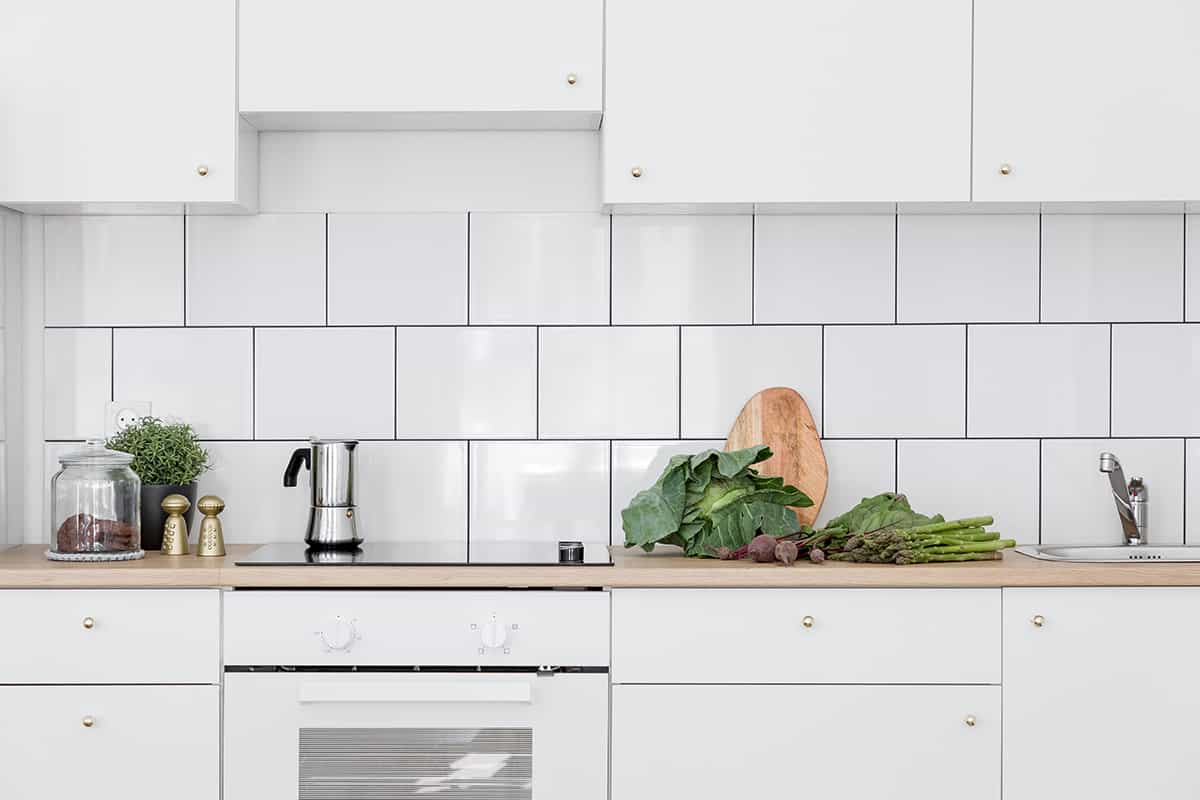 Pairing white tiles with gray grout is a great pairing for kitchen backsplashes. In farmhouse-style interiors, this neutral color duo plays a subtle and soothing role without taking the attention away from the other colors.
So if you want your kitchen tiles to stand out, pick a crisp white shade with light gray grout. This cool-toned color combo is ideal for both rustic and contemporary interior design styles.
Gray Tile with White Grout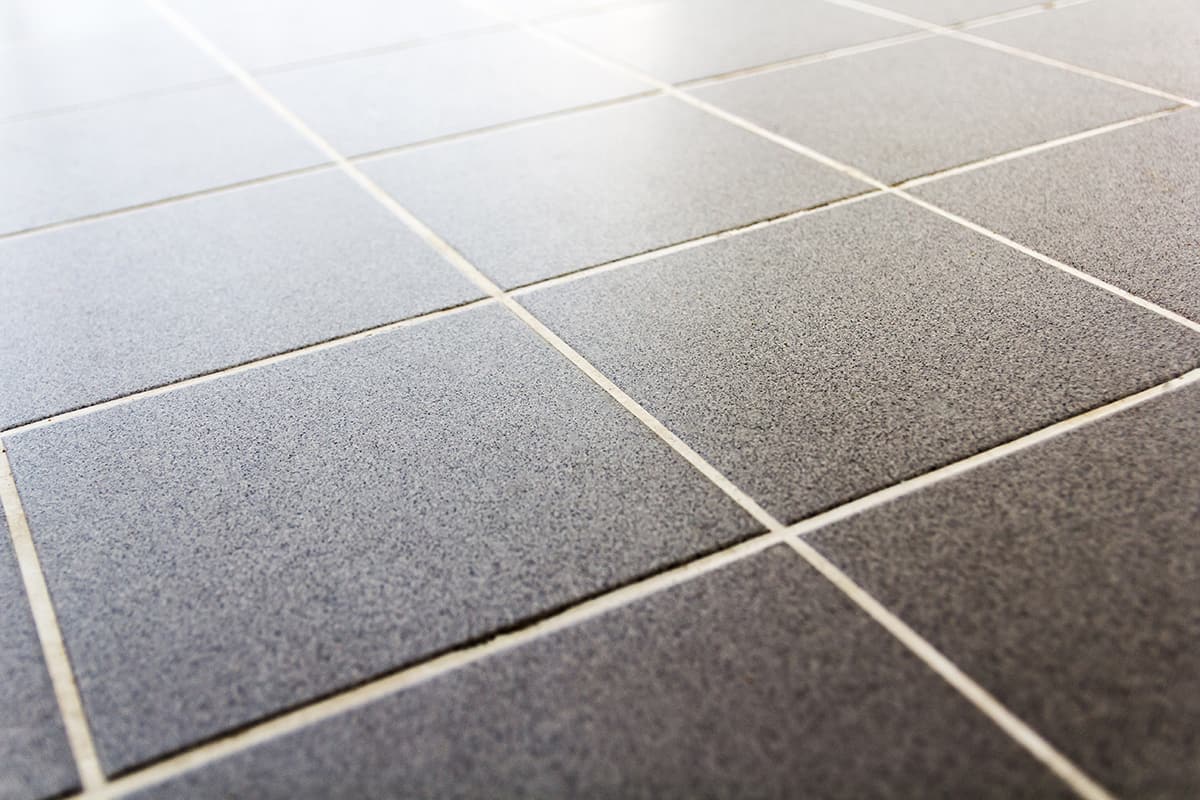 To switch sides, we suggest gray tiles with white grout for a refreshing change of tone. Gray tiles are a popular and modern flooring choice as they make any space look ultra stylish.
White grout is among the easiest grout colors to use with a gray tile. By using this combo, you can create a subtle contrast that feels light yet perfectly balanced.
The gray tile and white grout combination is ideal for kitchen and bathroom flooring. It can also look beautiful in mid-century and modern homes and may even add depth to small spaces.
White Tile with Off-White Grout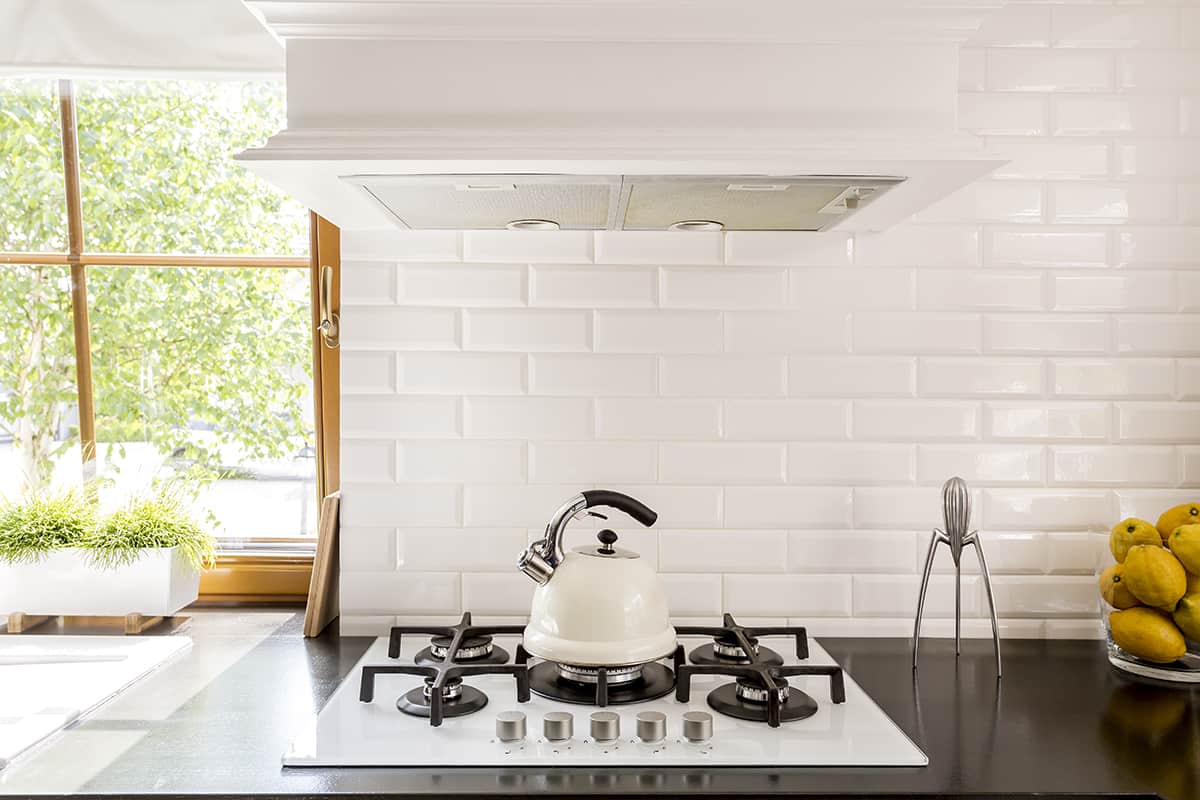 To achieve an airy, clean look in your kitchen, pairing white tiles with off-white grout makes a seamless statement. This option is ideal for modern and rustic kitchen interiors with dark countertops or cabinets.
By choosing a similar grout color to match the tile, your final design can become the focal point of the room instead of drawing attention to the other accessories. The result will feel more space-oriented rather than just a simple color pairing.
Neutral colors like off-white grout make an excellent choice with crisp, white tiles as they soften the contrast and keep the focus purely on the shiny, bright tiles.
White Tile and Light Brown Grout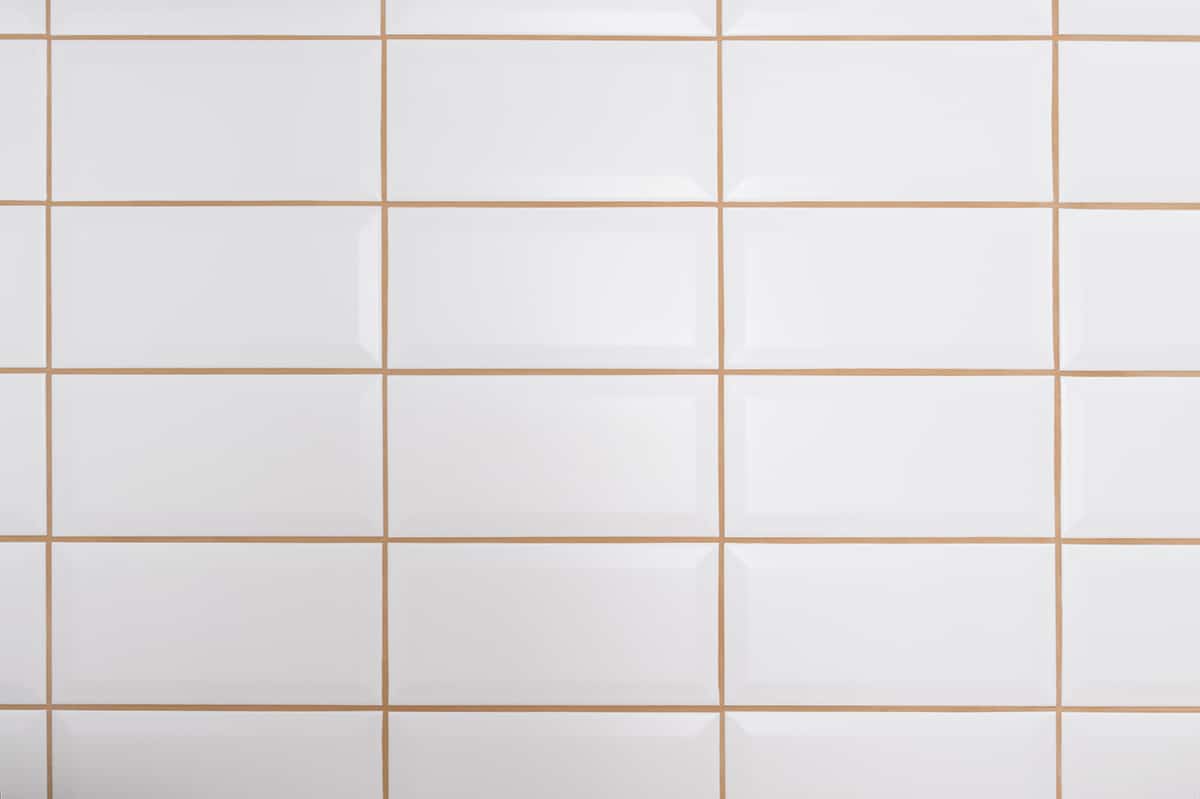 If you still love the idea of white tiles but want more contrast, then how about light brown grout to bring out the beauty of your bright white tiles. This color combination works for both kitchen backsplashes, and floor as the brown next to white emits warmth and an inviting vibe.
In Mediterranean-inspired homes, you'll often find white tiled walls with light brown grout. But this doesn't mean you can't use the color combo in industrial and even modern-style homes. Using white to contrast brown makes any interior feel refreshed and sophisticated.
There is also one other room that we shouldn't leave out from our tile and grout color combination: the laundry room. In this room, a white tile with light brown grout can make the typically small space feel brighter and more spacious.
Likewise, small or narrow bathrooms can also benefit from white tile and light brown grout pairing as the combo makes the space feel more welcoming.
Gray on Gray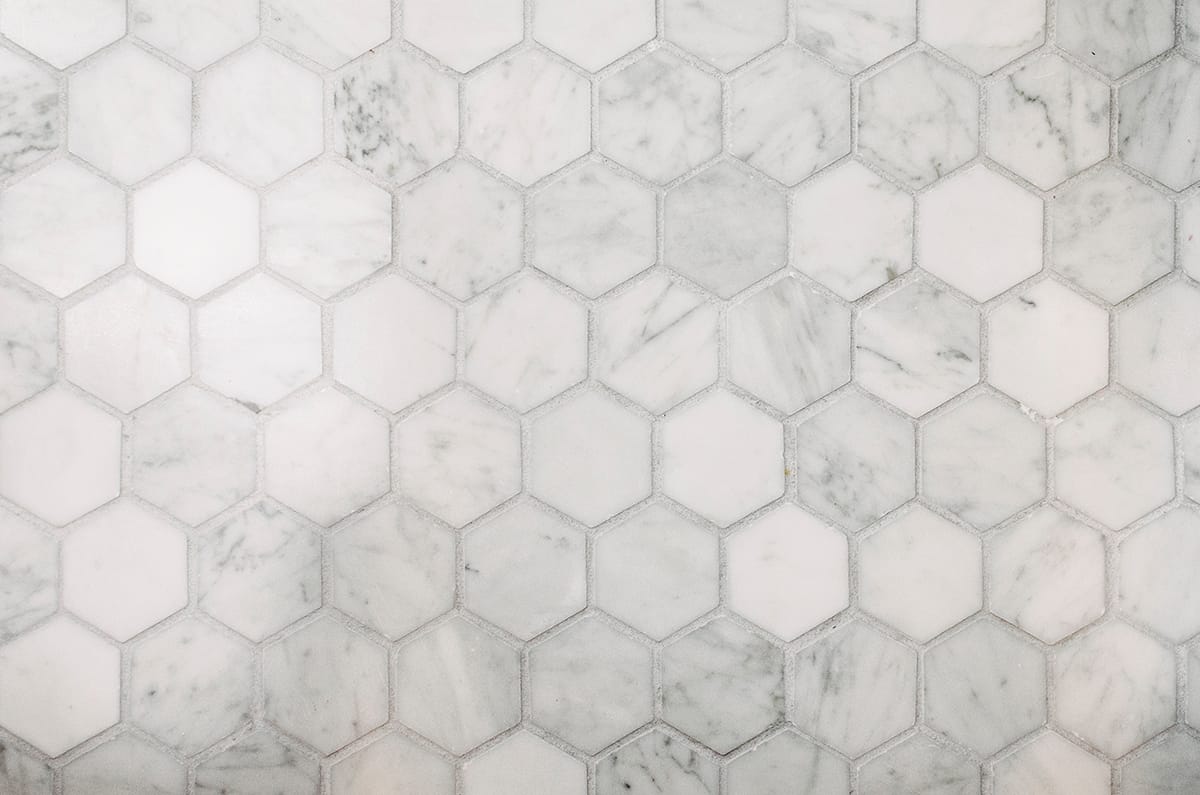 Using gray on gray can turn a room into a monotonous space, so the only way to avoid this is by having some contrast. Light gray tiles with dark gray grout or the other way round will bring a warm feature for your walls or floor. This is a seamless color palette with just enough contrast between the shades of gray.
In industrial-style kitchens, for example, it's not uncommon to find light gray tiles with dark gray grout for the backsplash or floor. Gray does a better job of hiding dirt than white tiles, but if you want to add visual interest, we suggest hexagonal marble tiles rather than square ceramic designs.
For the grout, opt for a cool gray tone that's one shade lighter or darker than the tile so that the grout color doesn't disappear.
Dark on Dark Combinations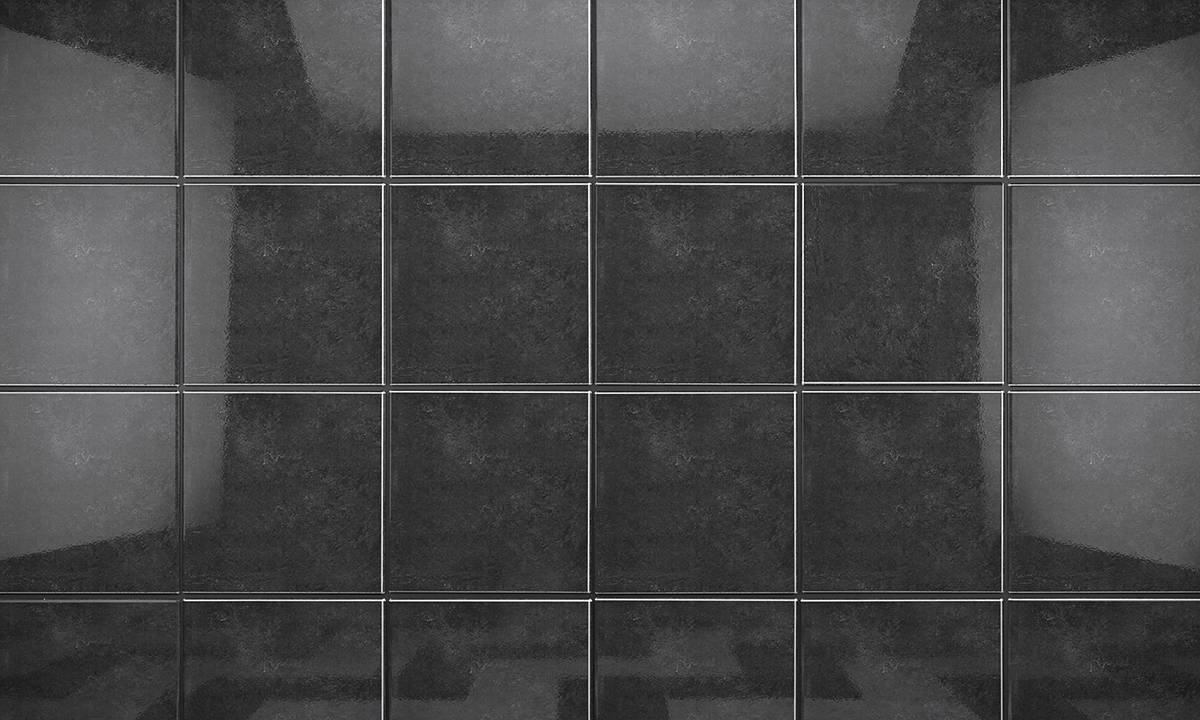 If contrasting shades aren't to your liking when it comes to combining tile and grout colors, consider using the same color for both the tiles and the grout lines.
This is an equally striking application as using grout in a similar tone as the tile will keep the focus on the glaze finish. The overall feel of dark tiles and matching grout draws the eye to the surrounding space rather than the dark tiles.
A monochromatic color scheme can be created with the combination of black tiles with black grout. If you like dramatic dark colors and want to incorporate them into your kitchen or bathroom, the black with black pairing is definitely a show-stopper.
A rich black tiled wall that's lined with jet black grout provides a stunning backdrop to other brighter colors. It is a good idea to use this color combo in large, open spaces with plenty of natural lighting so as not to create a closed-in feel.
Colored Tile with Neutral Grout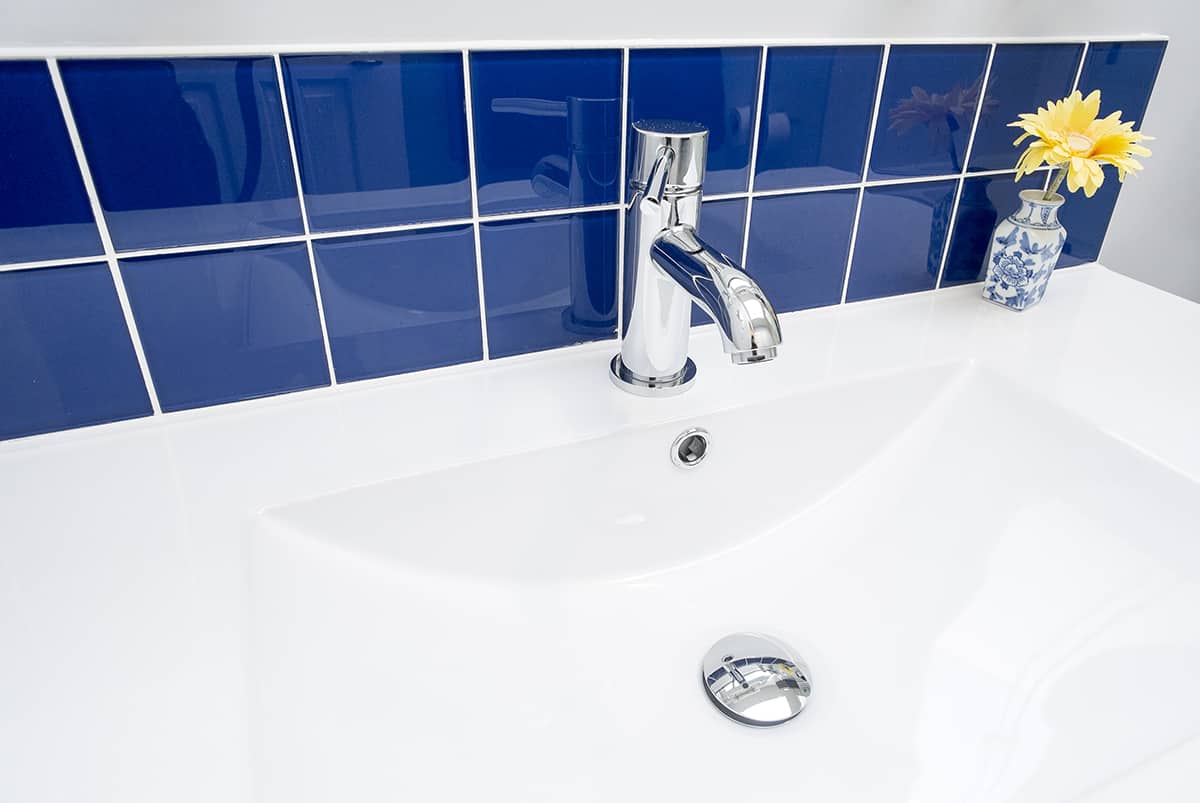 This color combo is for anyone who loves a splash of color for the tiles. You can choose crisp white grout lines with dark blue tiles for a dramatic contrast.
This color combo is ideal for bathrooms as it emits a relaxing feel. Pick your favorite blue shade for the tiles to make them pop with the neutral grout.
However, a dark shade of blue like royal or admiral doesn't have to be constantly cleaned as they hide mold or dirt better than lighter blue tiles.
Bold Color Schemes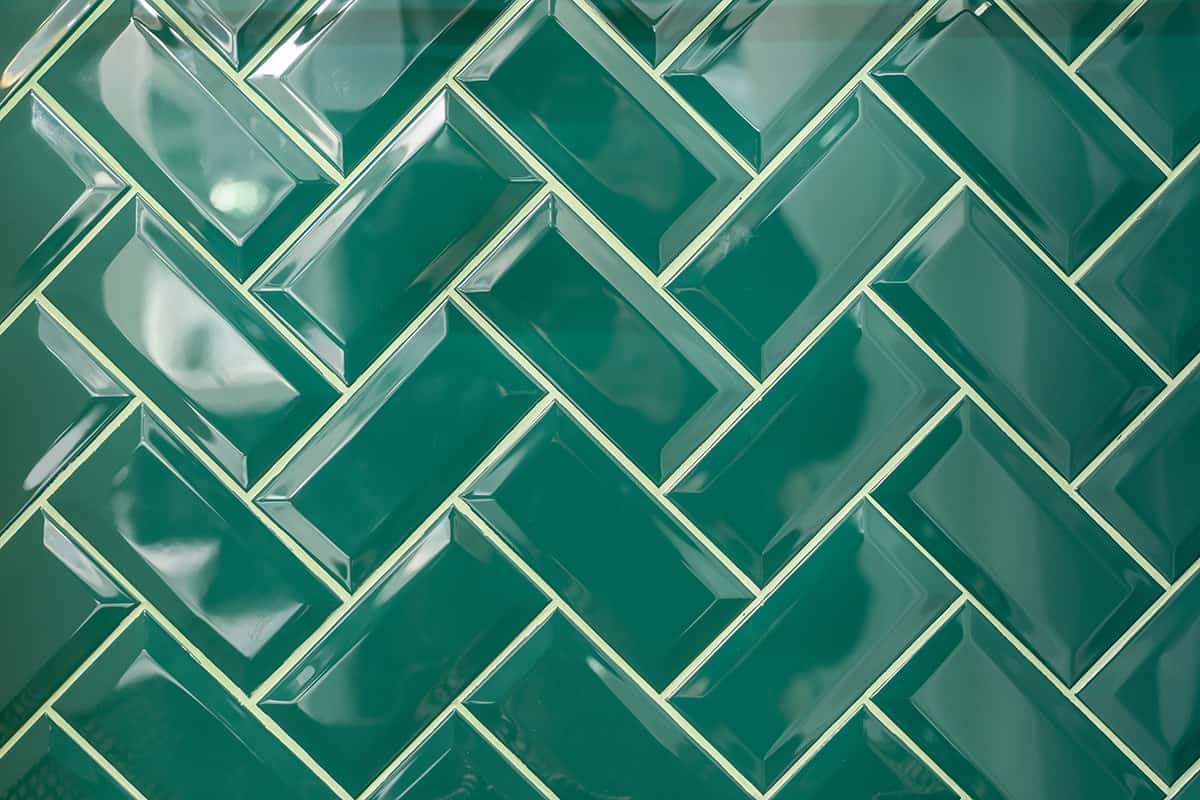 Whilst we're talking about colored tiles, adding movement to a space can truly transform the room. This can be done through a bold color tile in an interesting shape with beige grout. Incorporating this color combination into a feature wall will certainly make your room stand out.
Shiny ceramic green, purple, or blue rectangular tiles paired with beige grout give the illusion of flowing water, thus an excellent pairing for bathroom walls or kitchen backsplashes.
To make an eye-catching statement, use a beige grout with a yellow undertone as this color goes perfectly with deep blue or green tiles as a complementary combination.
Vibrant Yellow and White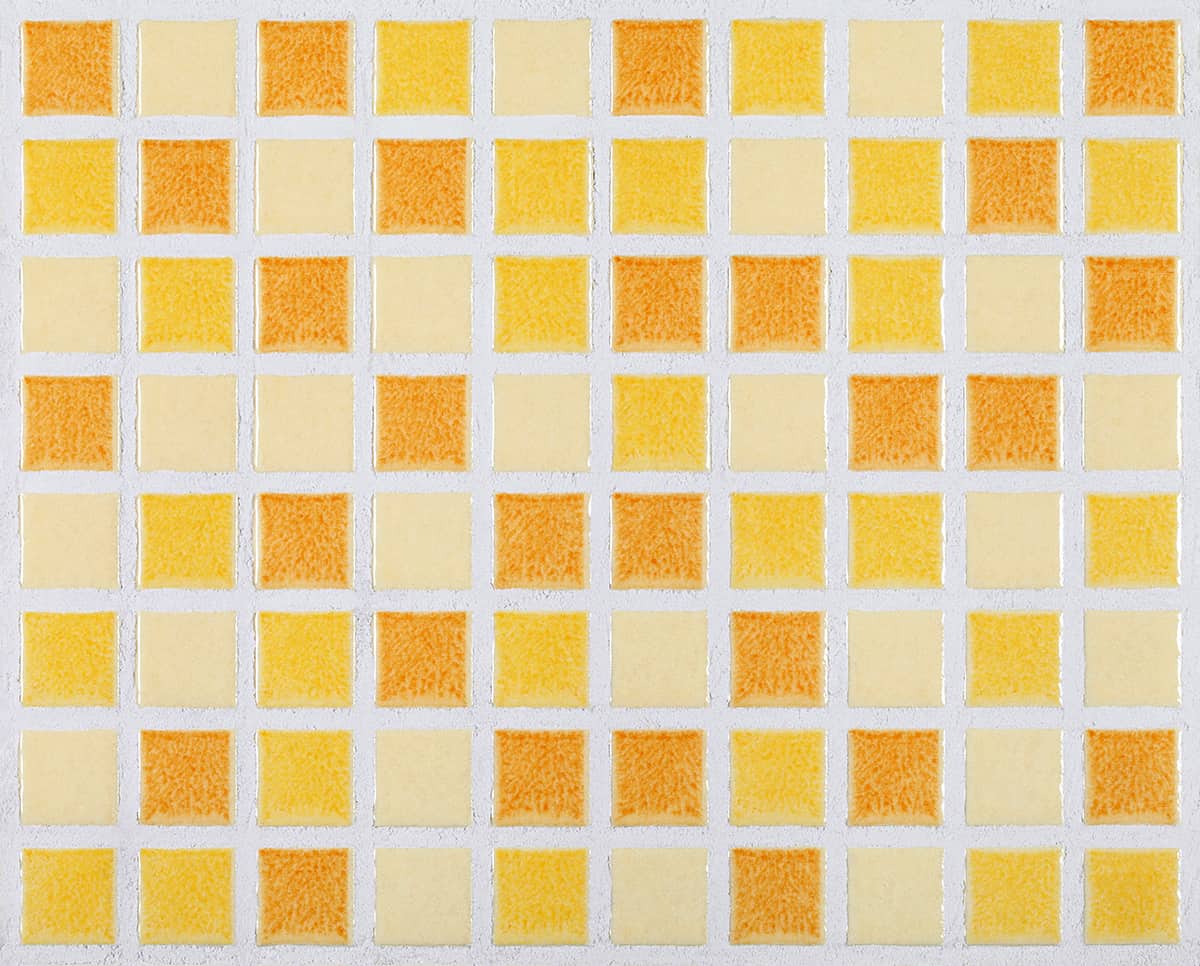 For an even more vibrant tile color, consider yellow tiles with a bright white grout combination. This is an especially attractive choice for kitchen backsplashes as small rectangular glass tiles in bright yellow shades give the room a pop of color.
The sunny yellow tiles with the contrasting white grout emit an inviting vibe, even though the two colors aren't commonly paired in modern interiors.
That said, in a farmhouse or Mediterranean-style kitchen, yellow glass or mosaic tiles with white grout will simply look stunning. You may even use more than one shade of yellow tiles for enhanced visual interest, as shown in this example.
Should Grout Color Be Lighter or Darker Than Tiles?
Whether grout color should be lighter or darker than tiles is largely down to personal taste and preference. If you have multi-colored tiles, for example, you will have a larger choice for grout colors.
It's all about blending the design together to achieve the desired result. You may opt for lighter grout colors for darker tiles or vice versa for a more dramatic effect. It's all down to whether you want the tile color to stand out or downplayed by the grout color.
Sometimes it's wise to blend the tone of the tiles in with the grout in order to seamlessly make the grout lines disappear. This is an especially good move if you have chosen bold color tiles.
It is also worth considering the advantages and disadvantages of light and dark grout colors. Dark grout colors are easier to keep clean and won't show mold as easily as lighter grout colors.
However, lighter grout colors are more fade-resistant, thus requiring less frequent refinishing. Always consider the pros and cons of light and dark grout colors for kitchens, laundry rooms, and bathrooms before making your decision.