Have you ever taken a look at a hotel's bathroom accessories and noticed the fine details in the bathroom? One particular item that oozes a luxurious appeal is the color of the bath towels. An attractive towel color instantly draws attention and entices you to run your fingers through its fabric.
So what is the best bath towel color? You might think white is the obvious answer, but there is no denying that it's such an easy match for any bathroom color, plus it's easy to clean. If you ever decide to remodel your bathroom, you won't have to buy a new towel set, as white goes with everything!
However, there are some downsides to white towels, just as there are drawbacks with colored bath towels, which we will go into more detail about a little later.
If you're trying to decide between colored or white bath towels for your bathroom, here, you'll find some useful tips for choosing the best color towels for your space.
We will weigh the pros and cons of both white and colored towels so you can have a relaxing bubble bath with the right towel color.
Why Choose White Bath Towels
There are a few reasons why you should have at least some sets of white bath towels.
Simple, Timeless, and Classic
Crisp white bath towels are often associated with luxury hotels. They are adored for their simplicity and classic look, which are the main attraction of such towels.
Unlike colored towels that have to be changed often to remain in style, with white towels, you won't need to worry about them becoming outdated because of their color.
White Towels are Versatile
White bath towels work in any bathroom setting, regardless of what the design looks like. This classic neutral option can be combined with other neutrals or bold color accessories, as well as tile colors.
Easy to Clean
White bath towels are fade-resistant, so if they are stained, you can simply bleach them to maintain their crisp color. This makes white towels easy to clean in the washing machine as one big load since they're not susceptible to color changes.
Any Drawbacks?
If you've made up your mind and want to go for white bath towels, there are some drawbacks you should be aware of:
Prone to Yellowing
White bath towels are susceptible to yellowing, which can make them look unclean. But this issue can be resolved with the help of fabric whitener or bleach.
Show More Dirt
Another negative trait of white bath towels is they tend to show more dirt. Since towels can accumulate bacteria within their fibers, you'll have to wash your white towels more often as soon as you notice dirt on them.
Too Plain
While it's true that white is a refreshing color, it can be perceived as too plain or bland looking. If you get bored of looking at your white towels in all your bathrooms, consider adding some colored ones to the mix.
Why Choose Colored Bath Towels
Add a Pop of Color to the Bathroom
Colored bath towels are a great way of bringing some vibrance to the bathroom. You don't have to repaint your bathroom; just hang some colorful towels to add a pop of color to the space.
Stains are Less Obvious
In case your colored bath towel gets some yellow stains on it, it won't stand out like on white towels. This is especially true if you pick darker or rich towel colors. Since colored towels hide stains, you won't need to clean them as often as white towels.
A Coordinated Overall Design
Every bathroom has a coordinated design and color scheme. To enhance the theme, it makes sense to opt for colored bath towels as they help set the mood in the entire space.
Any Drawbacks?
Before you rush to the store to buy colored bath towels, consider the following potential issues:
Prone to Fading
Just like colored clothing, colored bath towels are also prone to fading over time. They may look a little old after a while. You can't even use bleach when they get stained as the chemicals in the bleach will worsen the faded color.
If you don't like faded towels, opt for lighter options, as the fading won't show on them as much as darker colors.
Removing Stains is More Challenging
Since you can't use bleach on colored bath towels, getting rid of the stains can be quite tricky. After a few wash cycles, the dye on the towels can seep out and cause discoloration to other items in the laundry.
To avoid this issue, sort out the lighter and darker bath towels and wash them separately. Afterward, make sure you store the darker bath towels in the closet away from the lighter ones.
Things to Consider When Picking a Bath Towel Color
Think about the Color Scheme
Coordinating your bathroom's color scheme with the bath towels will give a cohesive look. For example, if your bathroom color scheme is gray or beige, you'll want to opt for complementary bath towel colors like white, cream, or black.
That said, you may use contrasting towel colors to bring out the neutral element of your bathroom. To make it visually striking, pair your gray bathroom with black bath towels or a mix of black and white towels for an ultra-classy look.
If, on the other hand, you have an all-white bathroom, you can continue the monochromatic look by choosing pristine white bath towels. This keeps your neutral bathroom bright and modern.
Match the Towels with the Decor
Another factor to consider is how you want your bath towels to blend in with the rest of the bathroom's decor. If you pick bold towel colors, you'll be limited in terms of bathroom decor colors. It's best to stick with matching colors that suit the bathroom decor in order to avoid color clashes.
Size of Your Bathroom Matters
Just like wall colors that can affect a room's overall feel, the size of your bathroom will also matter when picking the right bath towel color and towel size as well
Dark towel colors can make the bathroom feel smaller, whereas lighter colors will brighten up the space.
Most Popular Bath Towel Colors
Gray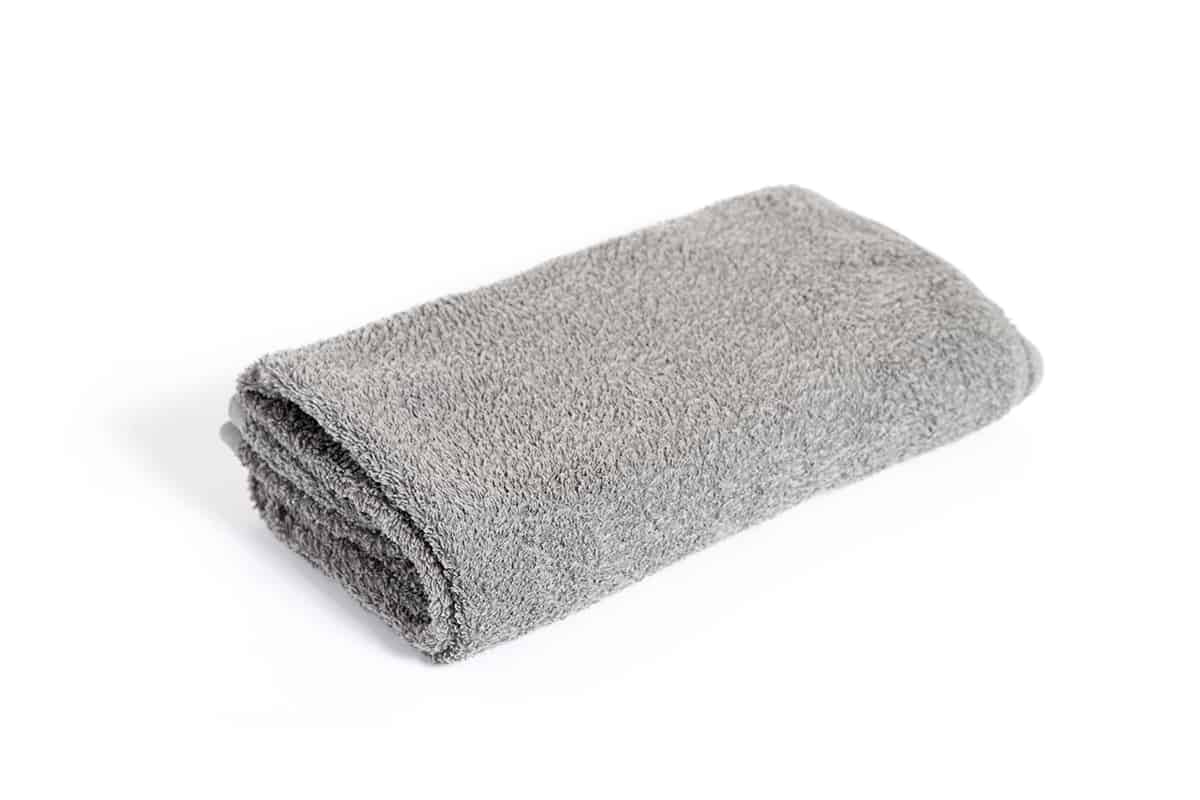 As a neutral bath towel color option, consider a mid-toned gray. This kind of bath towel color goes with every modern and traditional bathroom decor.
Gray is the perfect choice for those who don't want to detract attention from their bathroom design. The reason we recommend a mid-toned gray is for ease of cleaning, as lighter shades tend to show stains more.
Black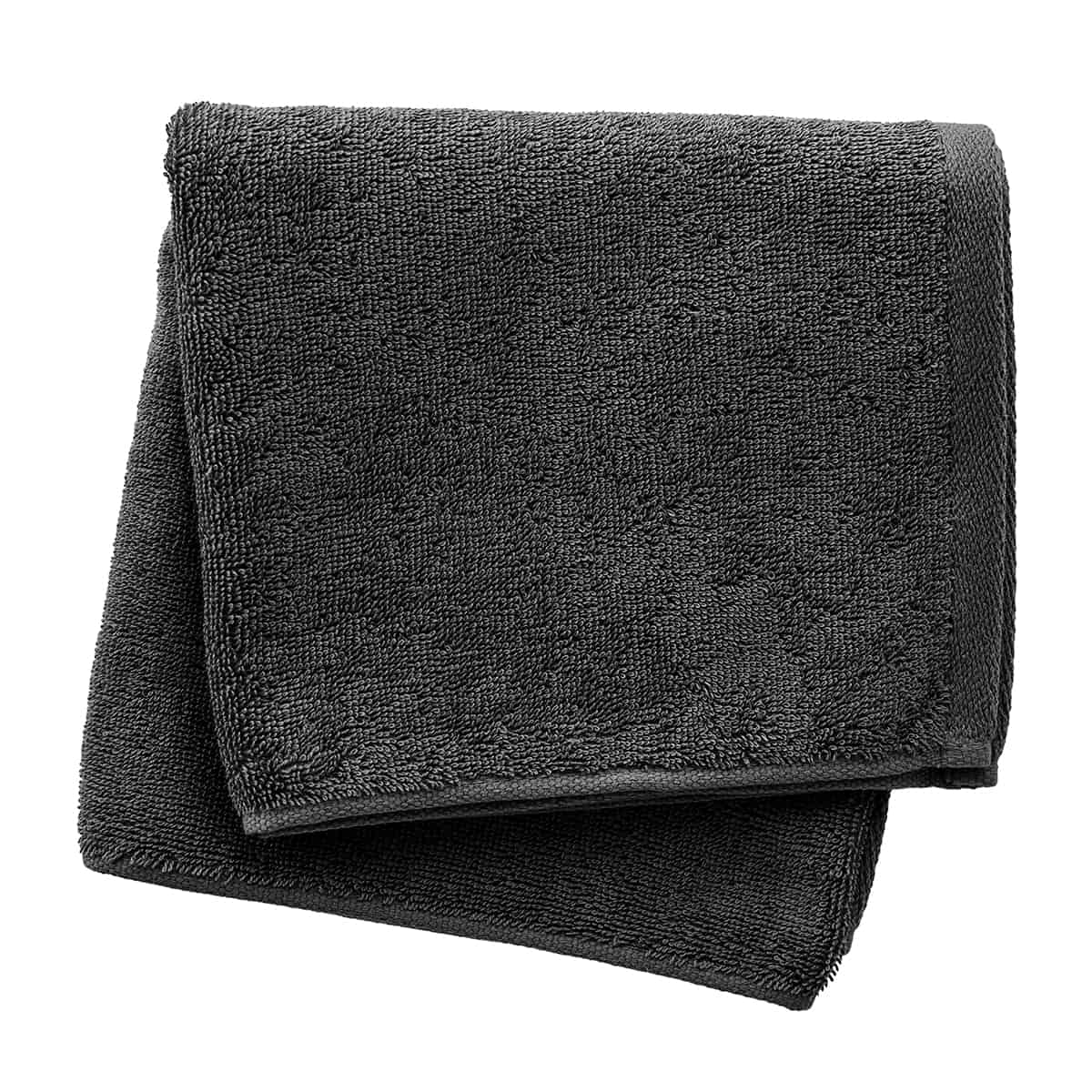 Black bath towels make a welcome change to an all-white bathroom. This rich, elegant and timeless towel color can be combined with any other bold or neutral decor or tile color.
The only downside to black towels is that they hide dirt, so they don't get washed as often as lighter color towels. But in terms of yellowing, black towels are a better option than white.
White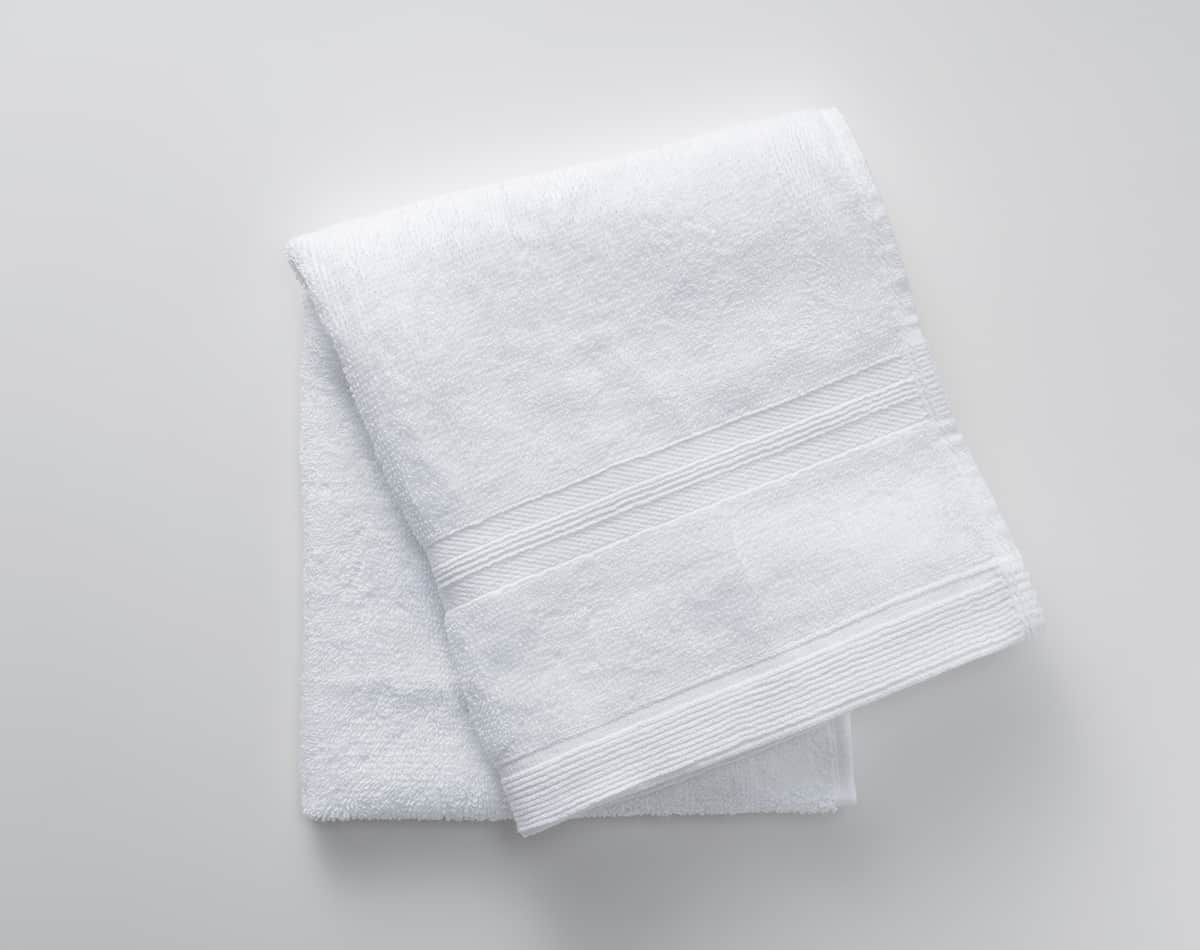 White bath towels are the most popular choice as they match any bathroom color scheme. This elegant and timeless option has always been the color of choice for upscale hotels and spas.
However, as you've found out by now, white towels can easily show dirt and stains, which means you'll need to clean them more often than colored towels.
Blue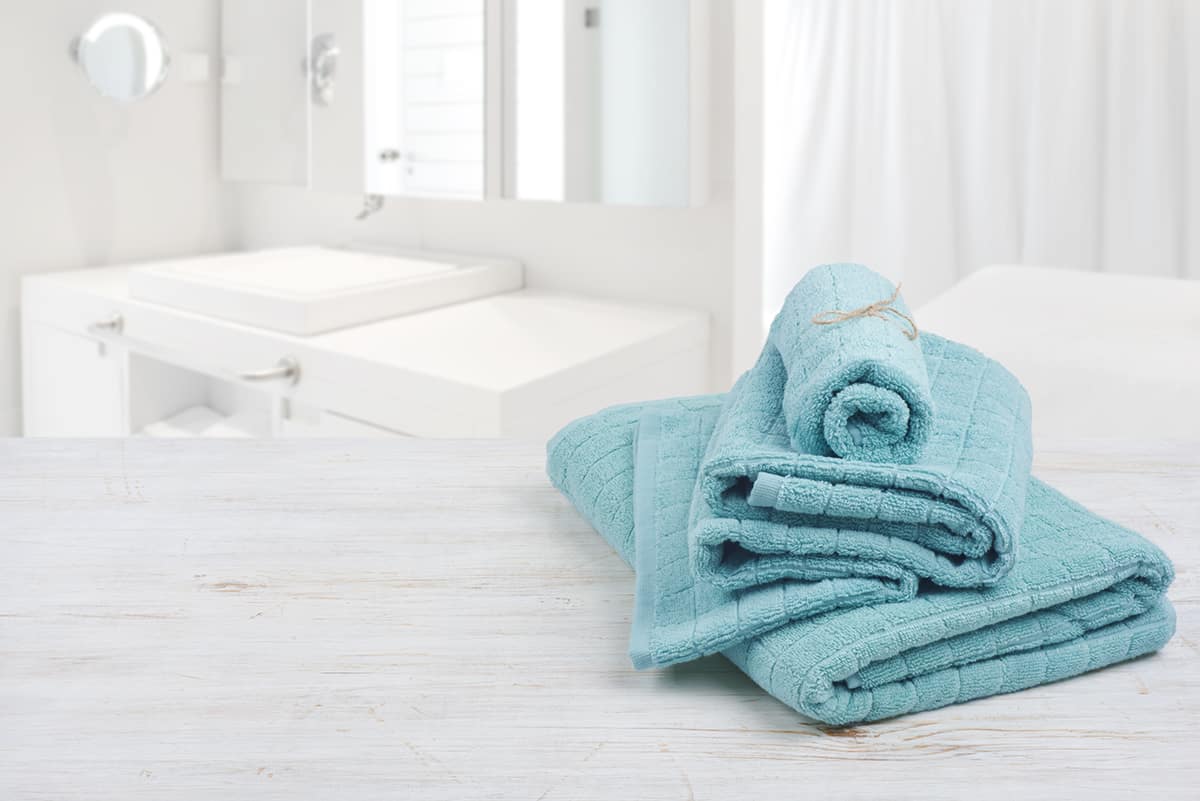 To enhance your bathroom decor or include an ocean theme in the design, consider using blue bath towels. There are various blue shades that can help you make your bathroom stand out.
One such blue shade is turquoise, which goes beautifully with green and blue bathrooms.
Floral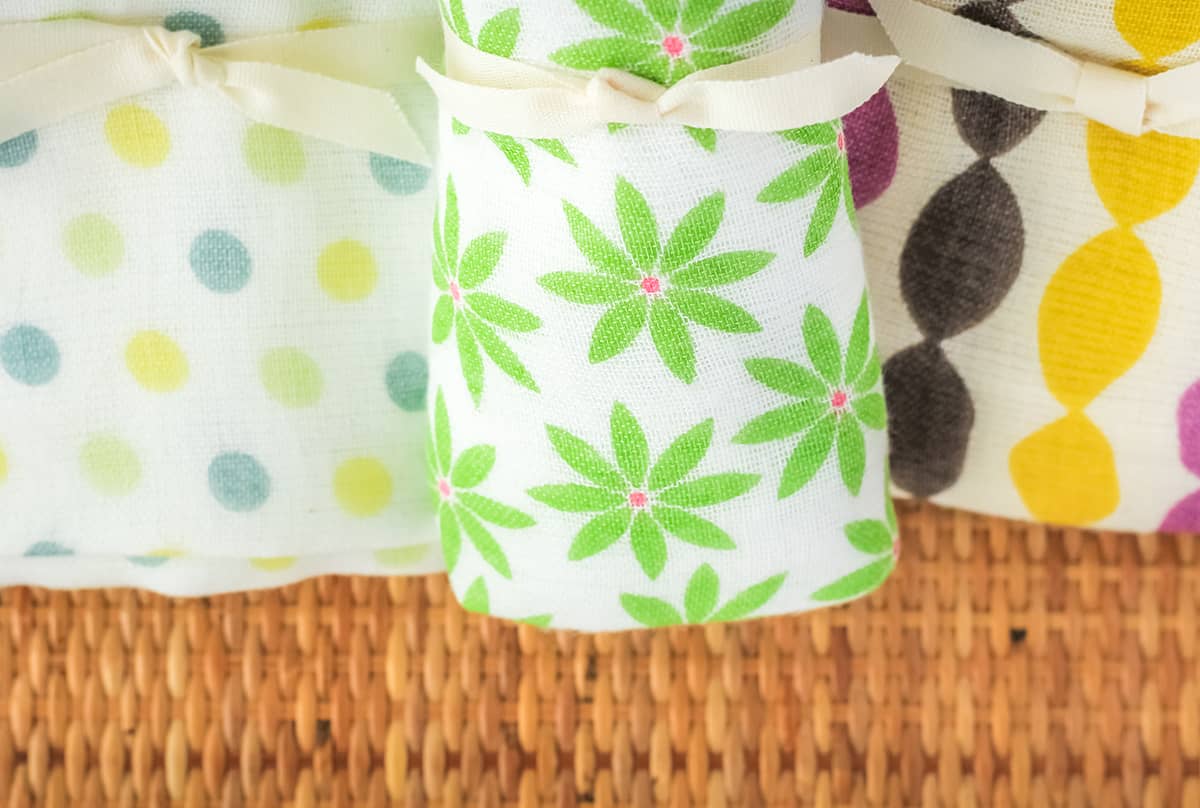 For a feminine vibe, why not consider floral patterned bath towels for a country-style bathroom? Floral towels create a vintage feel and can easily be paired with a floral shower curtain to complete the look.
Can I Mix and Match Bath Towel Colors?
Yes. You don't have to stick to one single bath towel color. To add visual interest to your bathroom, choosing two contrasting or complementing colors will work well with any decor.
For example, you can pair a white towel with black or gray or vice versa. The mix of bath towel colors you choose depends on your personal preference as well as your bathroom design scheme.
Conclusion
White is by far the most popular bath towel color as it is both functional and stylish. However, there are other colors you can consider to bring excitement to your bathroom.
While the exact bath towel color you choose depends on your own taste and your bathroom's design scheme, it is good to know the pros and cons of each option. We hope you found our tips and color ideas useful as any of the above-listed towel color options can be matched to most bathroom decors.