Grout color can significantly impact the tile's overall design, and it's just as important in the tile color choice you make. There are also the daily maintenance requirements that you should take into account.
When it comes to determining what color grout to use with gray tile, your choice will be influenced by the format, style and color of your tile in order to create the effect you want. Gray is a neutral hue, thus it is easy to combine with neutral grout colors.
The most popular grout color combinations for gray tiles include white, light gray and dark gray. You may even use black or charcoal to make your gray tiles stand out. Here are the ideas we've put together plus some useful tips on how to combine the right tile and grout colors for a successful design.
Best Grout Colors that Go with Gray Tile
White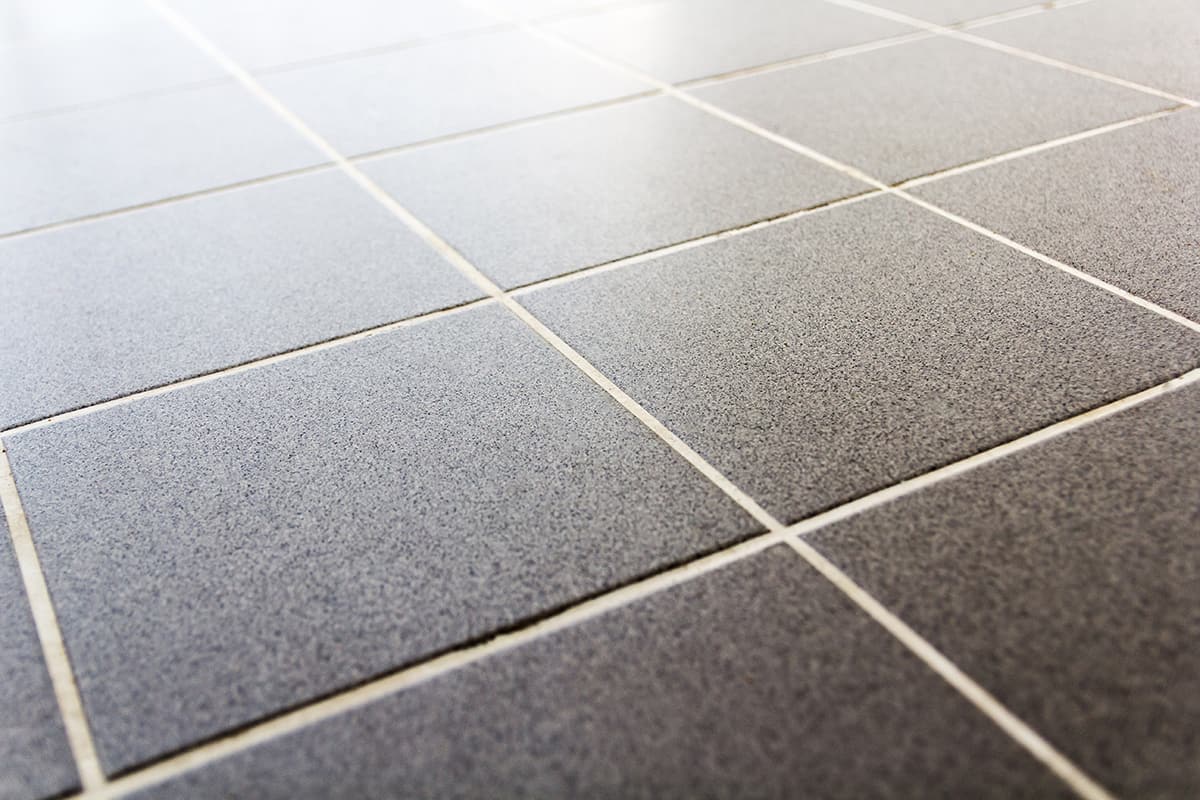 White grout used on gray tile can really highlight the overall design. For a modern and clean feel, choose bright white grout for your bathroom or kitchen's gray tiles. Whether your tiles are dark or light gray, white grout is a popular option for a bold polarity. This is an attractive choice when combined with bright and vibrant decor colors.
White grout outlines the gray tiles in a contrasting way, so if you're looking for an eye-catching design, opt for this idea.
Black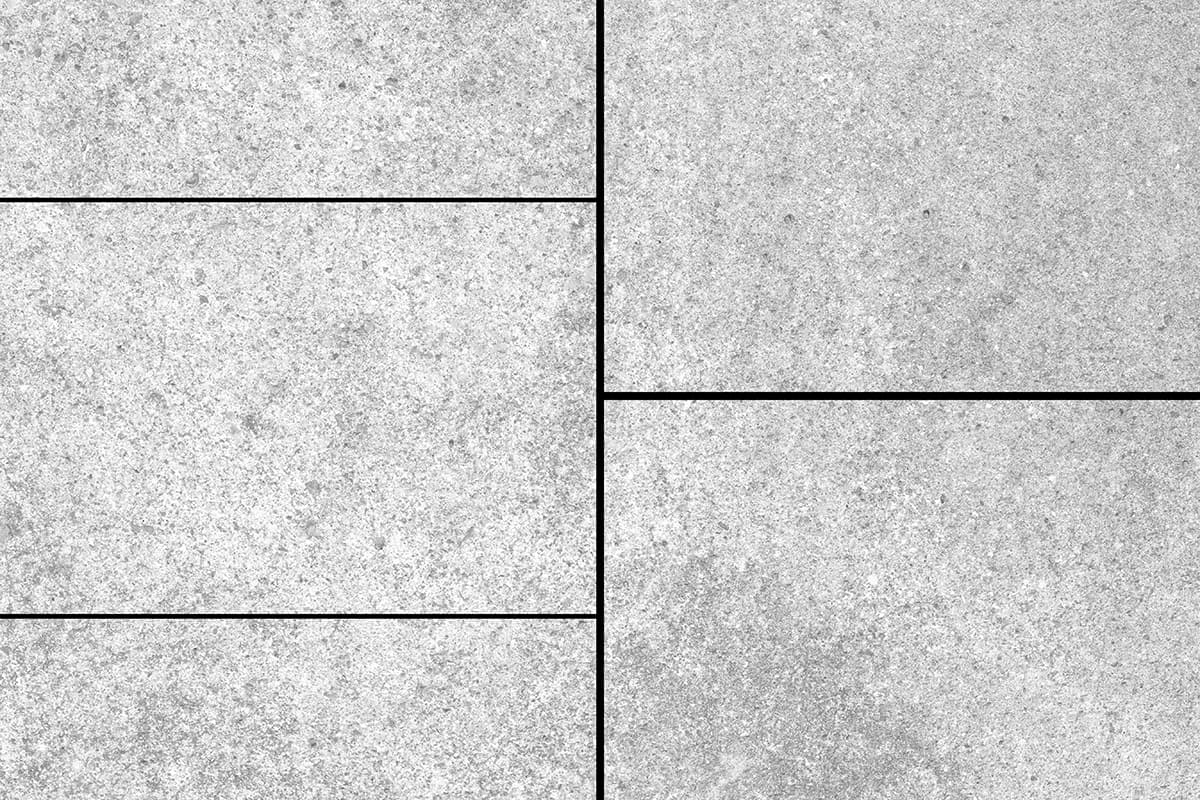 Black is a contemporary color as grout for gray tiles. By using this stark, neutral grout color for your light gray tiles, you'll highlight the pattern of the tiles. This idea works especially well in modern bathrooms, in which you want the gray tiles to stand out with the graphic black lines.
If you can't picture such a color combination, just take a look at this photo we've picked featuring gray tiles and black grout lines. The outlined tiles are perfectly highlighted, so you can even choose patterned tiles if you want them to stand out even more.
Beige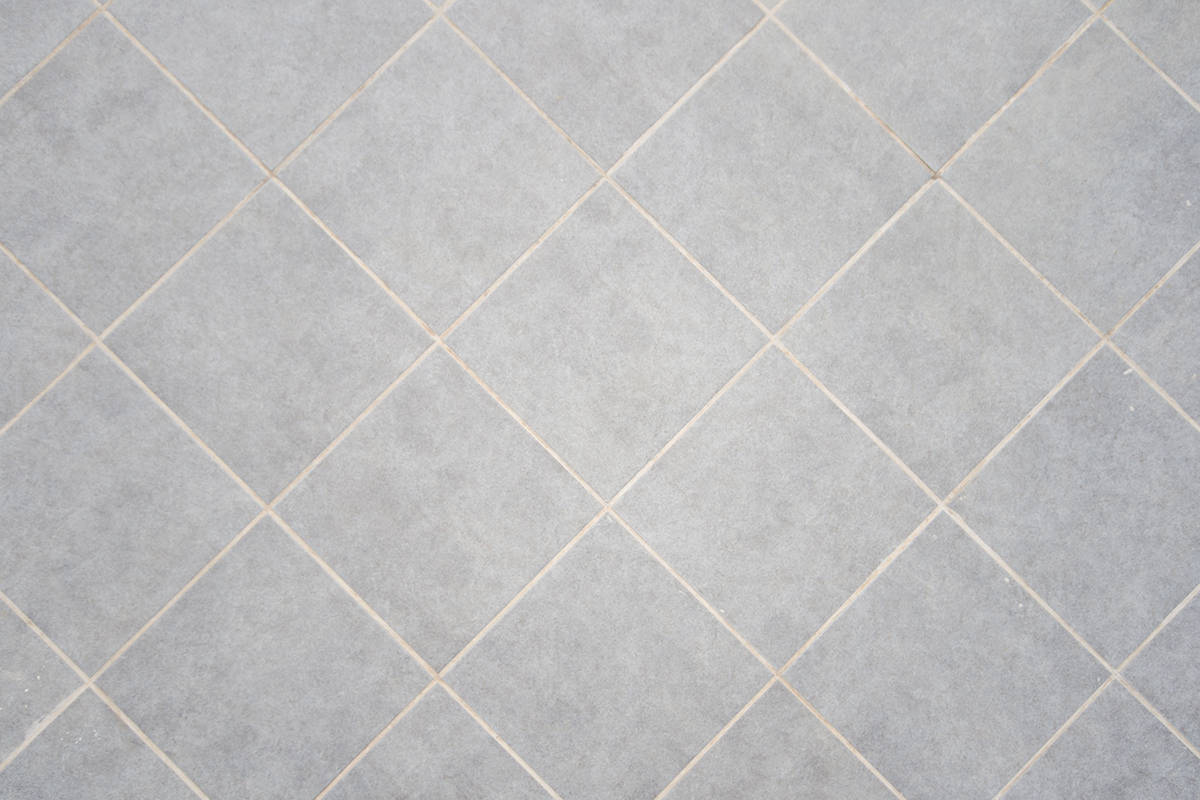 A gray tile with beige grout can be a complementing combination as both have a simple, elegant tone. You can use this combination for your kitchen floors or bathroom walls as a mid-toned gray tile accentuates the subtle beige grout.
These colors are incredibly appealing for kitchen backsplashes as a modern kitchen design. By picking a warm beige grout to use with your gray tiles, your kitchen will feel more welcoming.
Matching Gray
To make your patterned gray tiles the center of attention, choosing a matching grout shade will detract the eye from the tile's pattern and onto the grout line.
A matching gray grout color will look clean, cohesive and fresh as you're about to see in our following examples.
Light Gray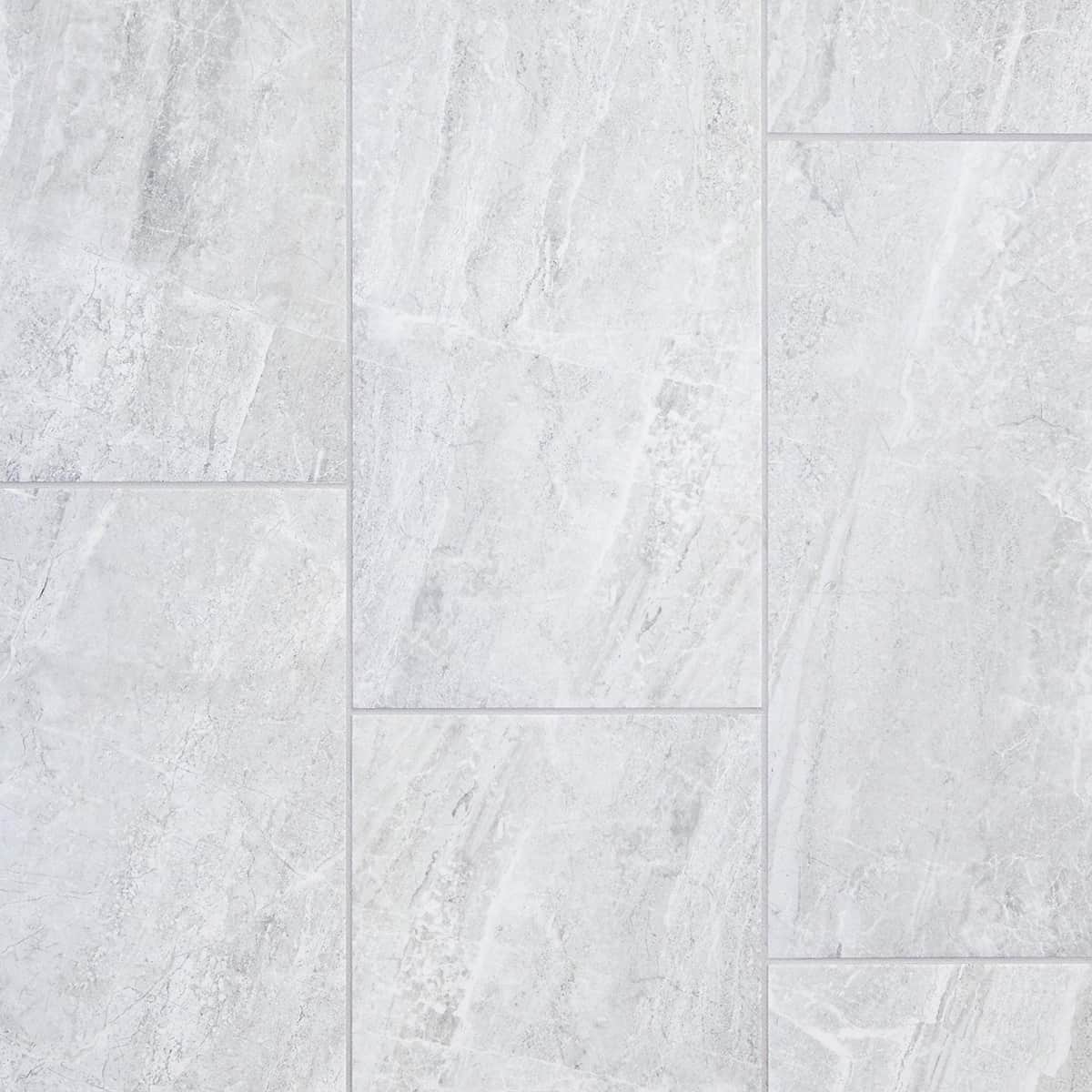 Light gray tiles with light gray grout is ideal for those who prefer a subtle contrast. This tile design is a smooth and unified approach, plus there is no risk of clashing between the tile and grout colors.
A great design for light gray tiles with light gray grout is a kitchen backsplash, where the gray color is still noticable but somewhat subdued.
Dark Gray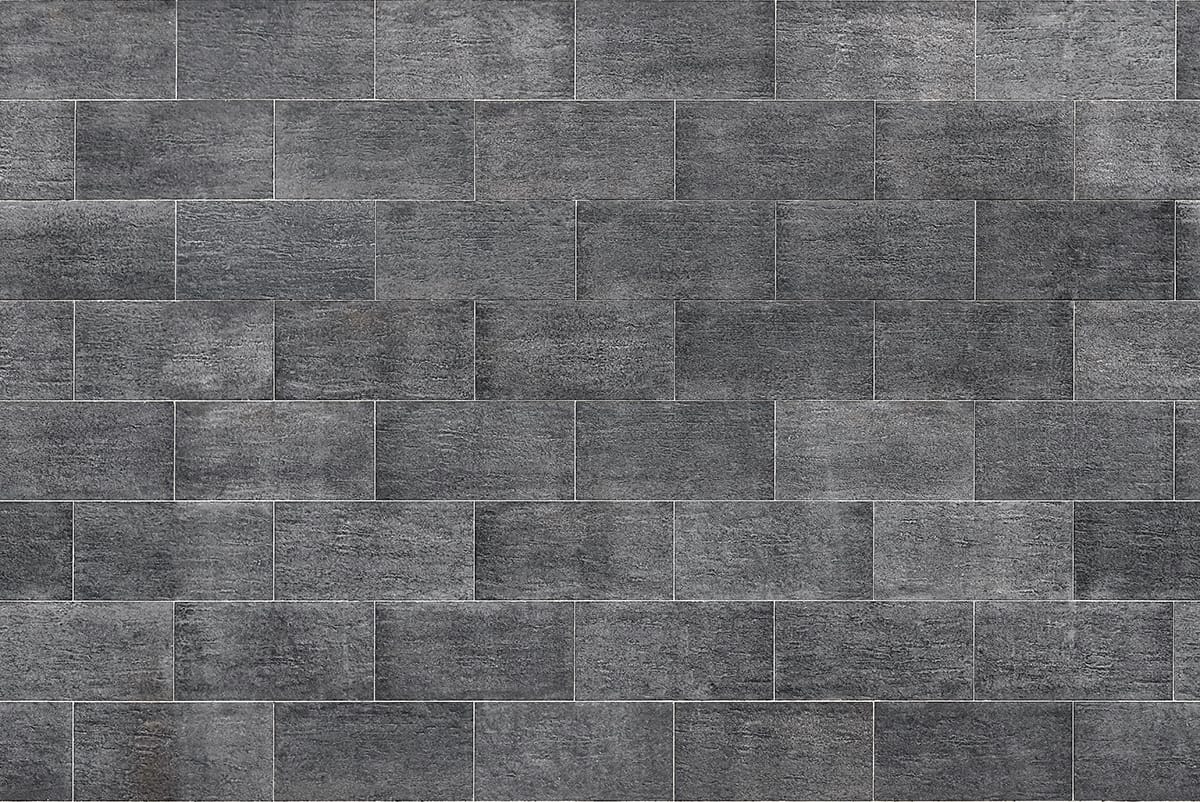 For a more dramatic yet subtle contrast, use dark gray tiles with dark gray grout. The result will be a sleek and modern feel for your high-end bathroom walls or floor.
Charcoal gray, for example, works beautifully with a slightly lighter tile shade. The charcoal gray lines create a bold contrast next to the dark gray tile. This idea also works for kitchen floors.
Tips on Choosing the Right Grout and Tile Color Combinations
Use Contrasting Colors
When you want to make a statement with the tile or highlight its pattern, use a contrasting color for the grout as this will make your tile stand out. For example, white or black grout with gray herringbone pattern tiles can completely transform the simple, bland tile.
Use Matching Colors
To make your tile truly shine and keep your grout in the background, opt for a matching color rather than a contrasting one. For example, you may choose a glossy gray grout color for your gray tiles in order to create a seamless look. Pay particular attention to the actual shade of the tile as you must pick the exact same shade for the grout too.
Choose a Neutral Grout Color
For those who want their tile to shine but not as much as a contrasting grout color, it is best to opt for a neutral grout color instead. Neutral grout colors can be white, gray, beige or tan, plus they must complement the rest of the room, so your tile can be a slightly bright color with a neutral tone grout that doesn't contrast the tile.
Must Be Easy to Install
Ease of installation can be a concern for those who are installing the tile themselves. In this case, avoid choosing dark grout colors with light colored tiles as the grout will stain the tile.
On the other hand, lighter grout colors are less likely to stain the tiles so your DIY installation process will be easier. The last thing you want is to face difficulty cleaning the grout stained tile after installation.
Must Be Easy to Maintain
Most DIY experts and professional decorators will tell you how frustrating it can be to keep grout clean. This is especially true in the case of light grout colors. Dirty or darkened grout can be a real eyesore in a kitchen, bathroom or laundry room.
This isn't the desired look anyone wants for their homes, so if maintaining grout is a concern for you, it's best to avoid using light colors like white and light gray. Dark grout colors prevent visible dirt and stains, thus saving you a lot of effort and time to keep them clean over the years.
Should Grout Color be Lighter or Darker than the Tile?
This depends on the design aesthetic you wish to achieve. For instance, a plain or unpatterned gray tile can be elevated by using black grout color as contrast. But if your room lacks natural light and you want a bright colored tile, you may want to use the same grout color.
That said, there are many advantages to using a darker grout color than the tile as it draws attention to the tile's pattern. After all, it's about contrast so you may choose a patterned, light color tile with a dark grout color in order to make the tile effect more eye-catching.
In addition, a grout that's darker than your tile can highlight the color of the tile, especially if the tile isn't a single color. You may choose the darkest grout shade as it works best with white marble and off-white ceramic tiles, for example.
Now let's discuss the advantages of choosing a lighter grout color than the tile. This option will help frame each individual tile and make a powerful statement. For example, you may pick dark gray tiles with white or light gray grout. If your tile is a blend of different colors in dark shades, you might want to pick a lighter color grout for an overall cohesive effect.
So if you're still undecided about whether your grout color should be lighter or darker than the tiles, keep note of the aesthetic design you wish to achieve for your kitchen, bathroom or laundry room before picking the right combination.
Which Grout Color is Easiest to Keep Clean?
The most obvious answer would be darker grout colors like dark gray and black. However, these are not as commonly used as neutral grout colors, such as beige, gray or tan. Neutral grout colors are popular choices for laundry rooms, kitchens and bathrooms as they require less maintenance than white grout.
Having said that, since these neutral grout colors are much lighter than dark gray, black or navy, they can potentially show more dirt and stains. Lighter grout colors will require more maintenance to keep them looking good for longer.
If maintenance is a bother but you still want to use a light color grout, opt for off-white or muted gray instead of white or light gray.
In Closing
Selecting the right grout color for gray tile may at first prove to be a difficult decision as there are many styles and factors that can influence your choice. If you're not keen on cleaning your grout lines regularly, avoid white and light gray. On the other hand, if you want your gray tiles to stand out, go for black or dark gray.
Whether your kitchen or bathroom are designed in traditional or modern style, gray is a versatile tile color that goes with most other neutral grout tones.