Wreaths are a decorative feature that is typically displayed on front doors, and they are traditionally reserved for the festive holiday period around Christmas.
However, wreaths are becoming a fun way to add personality and color to the exterior of a home throughout different times of the year. Here we will look at the standard sizes they are available in and different types of wreaths.
Common Wreath Sizes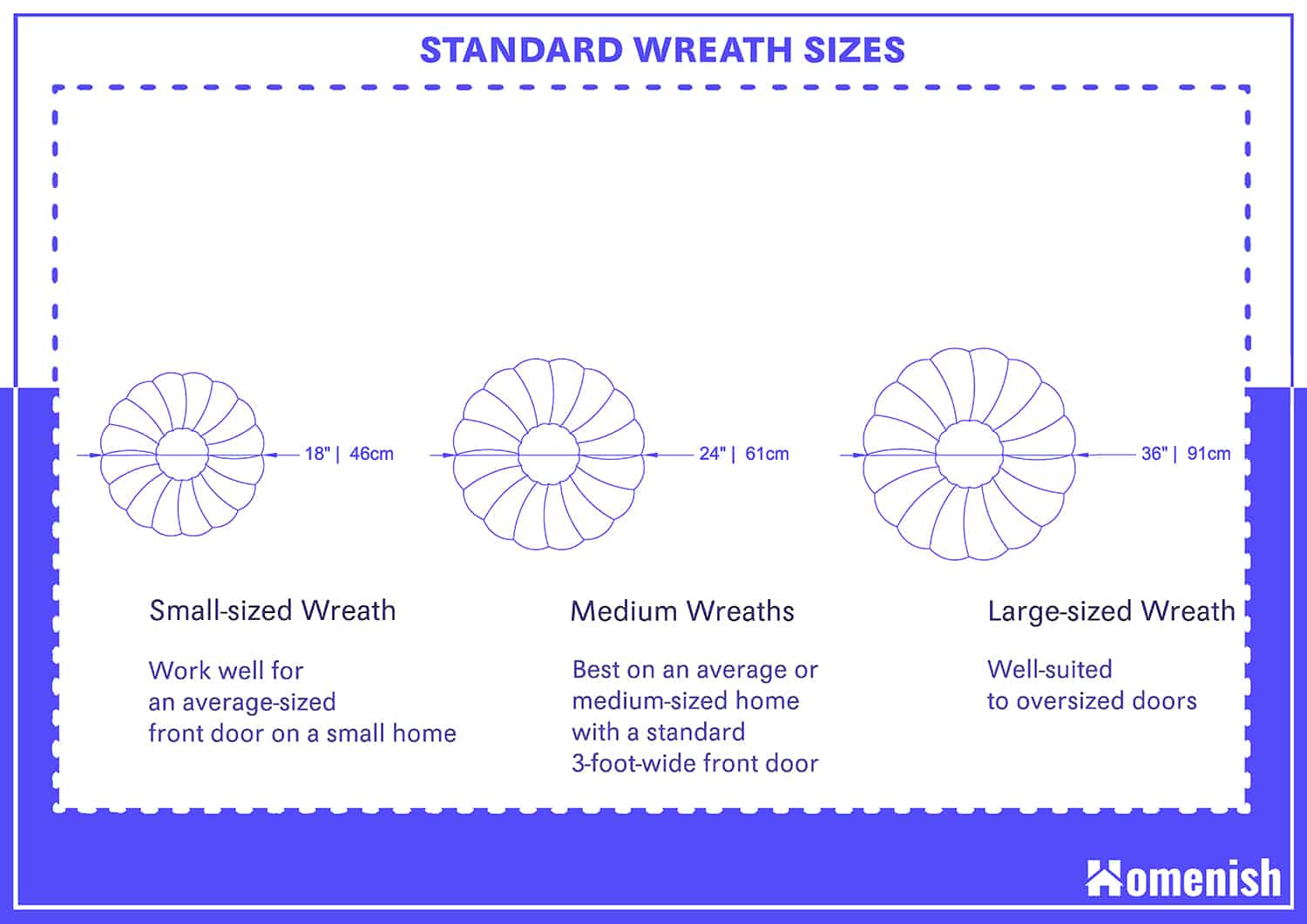 18-inch wreath
An 18-inch wreath is considered to be a small-sized wreath. This measures 18 inches in diameter, from one side to the other, cutting exactly across what would be the center point of the wreath's circle.
This size of wreath works well for standard-size interior doors because it will add a nice decorative touch without being the center of attention. For outdoor wreaths, an 18-inch size will work well for an average-sized front door on a small home, such as a cottage or a duplex. This is because a large wreath on a small home can look out of proportion with the rest of the property.
24-inch wreath
A 24-inch wreath will fall under the category of medium wreaths. This is one of the most popular sizes of wreaths because it will look great on the vast majority of homes. It is big enough to look significant on a large home, but it also won't look too excessive on a small home. This wreath shines best on an average or medium-sized home with a standard 3-foot-wide front door.
This won't dominate the door but will be big enough to make a bold statement and look proportionally correct. A 24-inch wreath will leave 6 inches of vacant door space on either side of the wreath because a standard door is 36 inches wide. The wreath should hang in the upper half of the front door, but it shouldn't be too close to the top of the door.
With a 24-inch wreath on a standard-sized door, you should hang the wreath so that the top of it sits at around 14 inches from the top of the door.
You can also use 24-inch wreaths on internal doors within the home to add extra festive touches to your decor. A 24-inch wreath will work well on a standard interior door in a medium to large room. In a small room, it may look too exaggerated.
36-inch wreath
A 36-inch wreath is the biggest type of standard wreath you can expect to find, and it is considered to be a large-sized wreath. Larger wreaths can be bought, but you will probably have to have these custom-made.
A 36-inch wreath is going to entirely fill the width of a standard 36-inch-wide door, so you can guarantee a bold statement with this size of wreath. However, the wreath being the same width as the door can be problematic in practical terms, and parts of the wreath may get stuck in the door frame when the door is opened and closed.
If you use your front door frequently, then you might prefer to go for the medium-sized wreath to prevent this issue from occurring. The oversized nature of this wreath makes it especially well-suited to oversized doors; however, it will also look good on an average front door on a large property.
The size of the wreath will look proportional to a big home, whereas a small wreath on a big property will look inadequate and a little pathetic.
If you are going to go to the trouble of getting a wreath and hanging it, you will want to make sure you get the sizing right so that it doesn't look odd. A 36-inch wreath should be hung 12 inches from the top of the door to ensure it sits in the correct spot on the upper half of the door.
Types of Wreath
Seasonal Wreath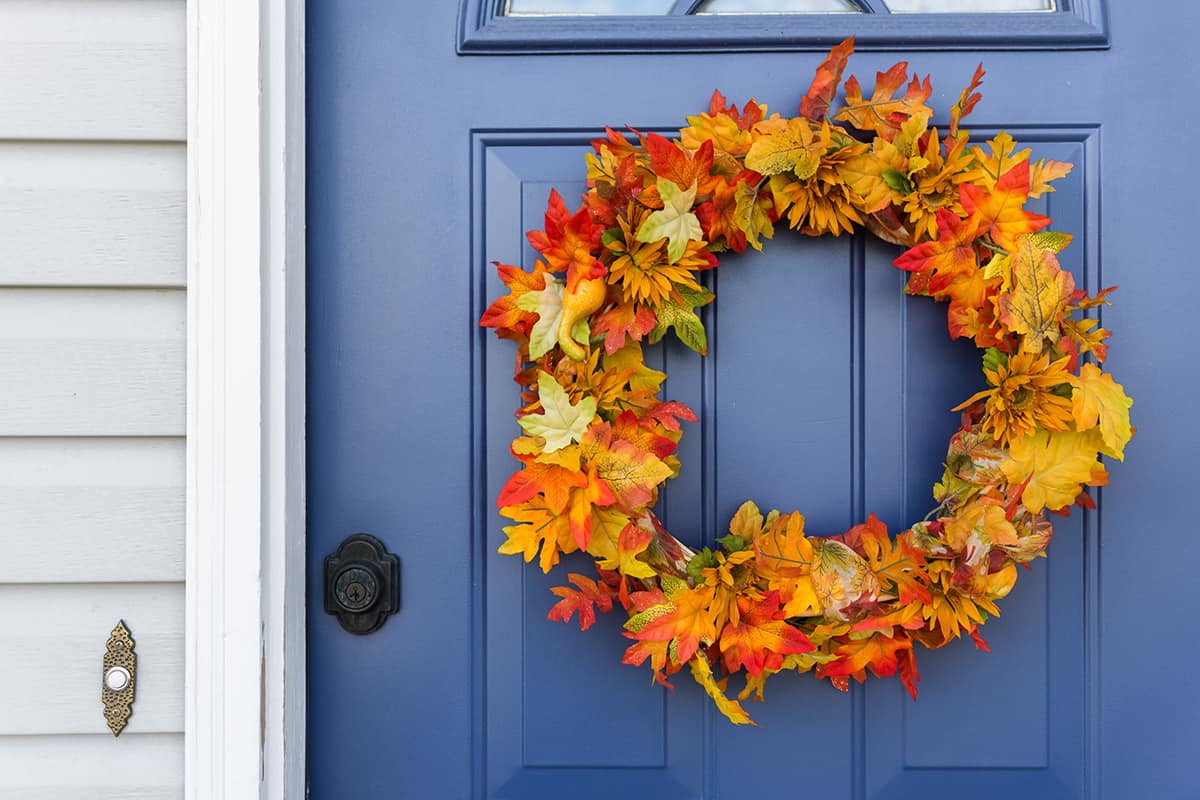 A seasonal wreath is one that can be displayed at any time of year as a decorative item, and it is created using plants that are in season at that time. These wreaths can be made using fresh cuttings or dried foliage and flowers. A spring wreath would likely have plenty of bright and cheerful colors in it, while a fall wreath will be based around autumnal colors like reds, oranges, and yellows.
Easter Wreath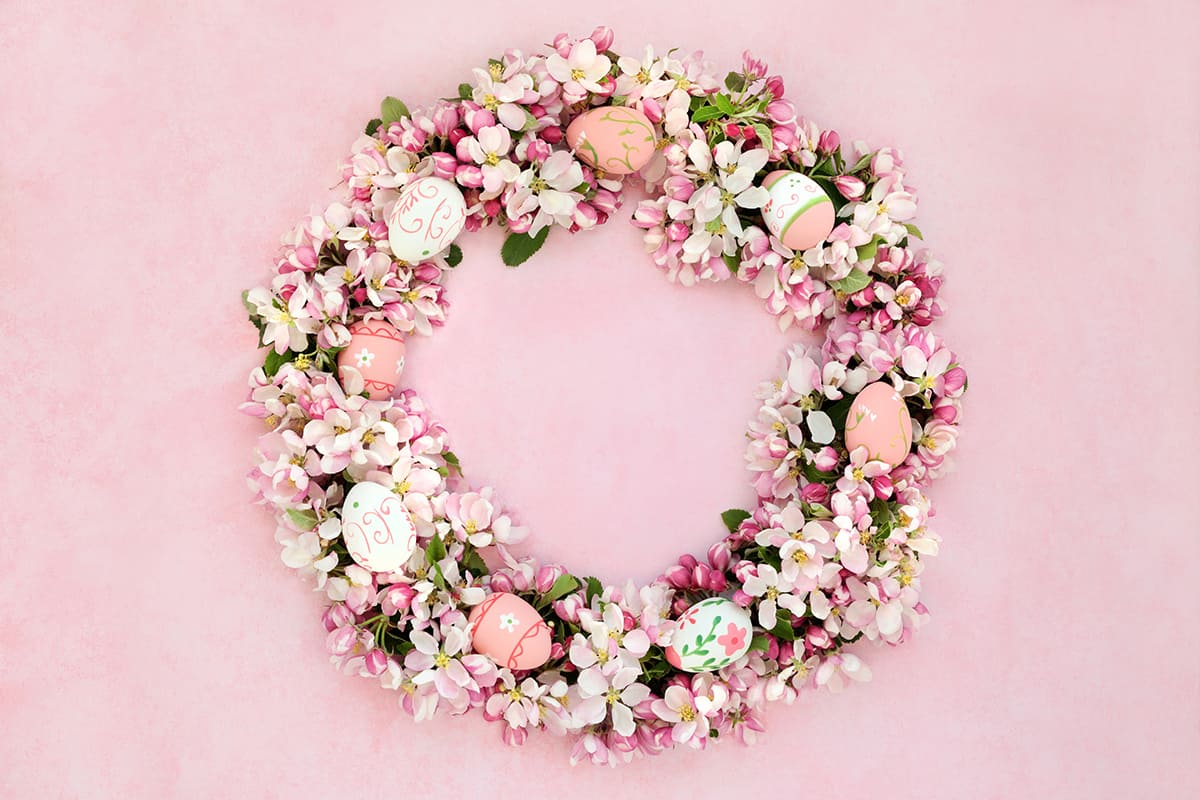 Easter wreaths are growing in popularity as a way to decorate for this religious occasion. Easter wreaths usually use pastel colors and may contain faux eggs or have a baby chick theme.
Halloween Wreath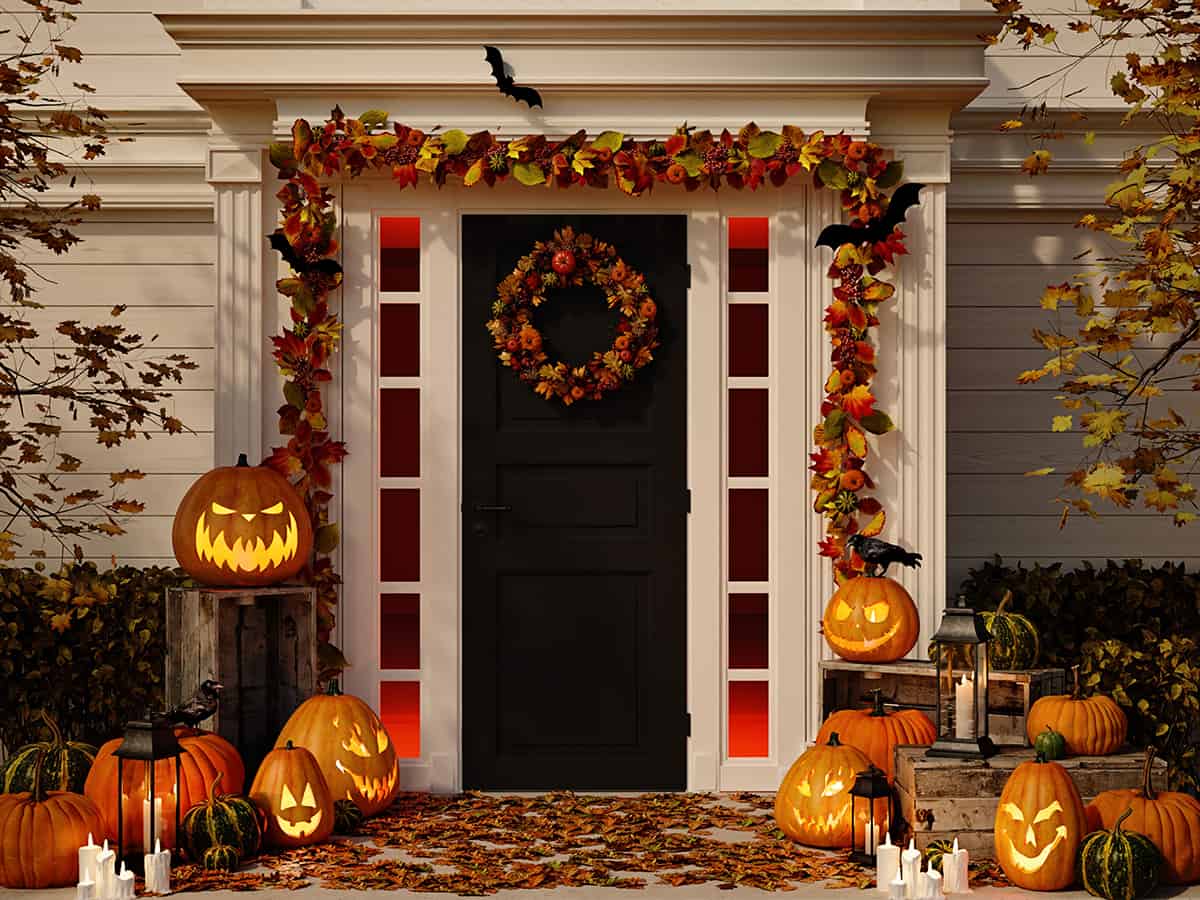 Halloween wreaths are displayed through October and can have a glamorous look, for example, black feathers and silver glitter, or they can have a creepier touch with faux spider webs, and plastic eyeballs fixed to them.
Valentines Wreath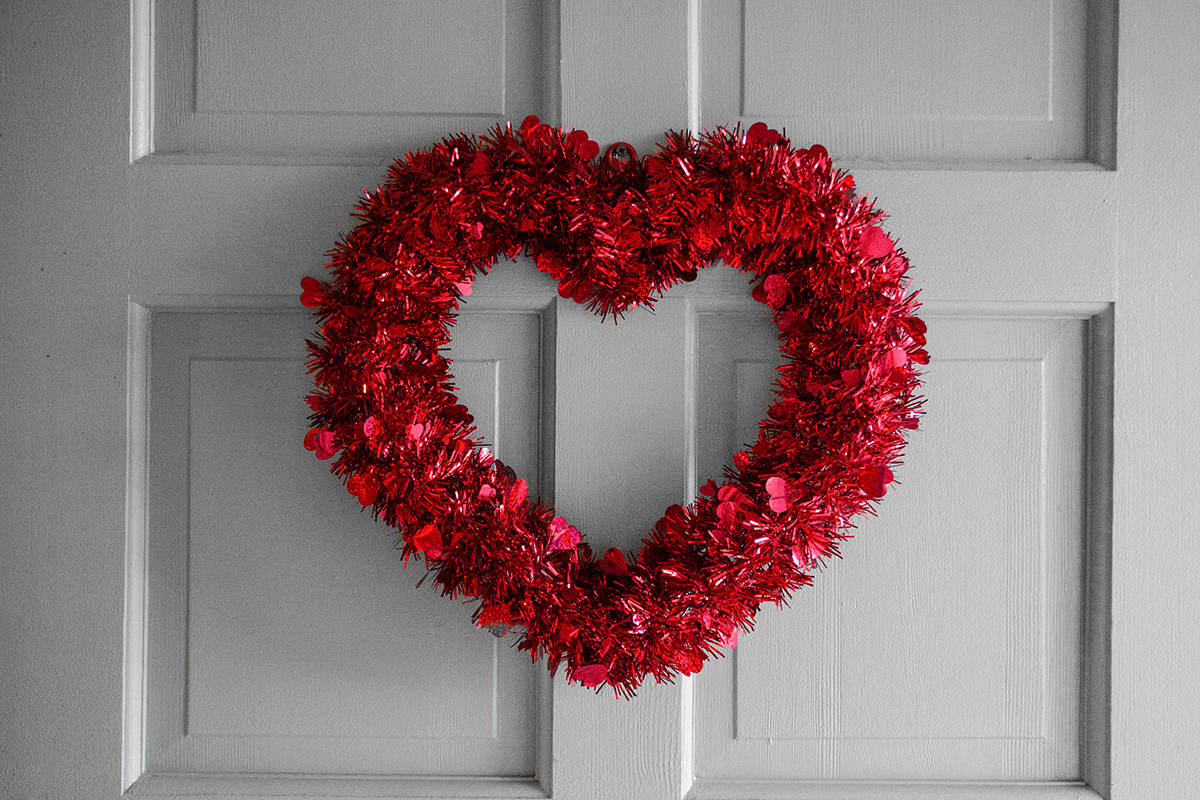 Valentine's wreaths will usually be made in a pink or red theme and can be heart-shaped instead of round, or they might have small heart decor pieces fixed to them. These are a nice way to decorate a front door if you are having a valentine's dinner party.
Christmas Wreath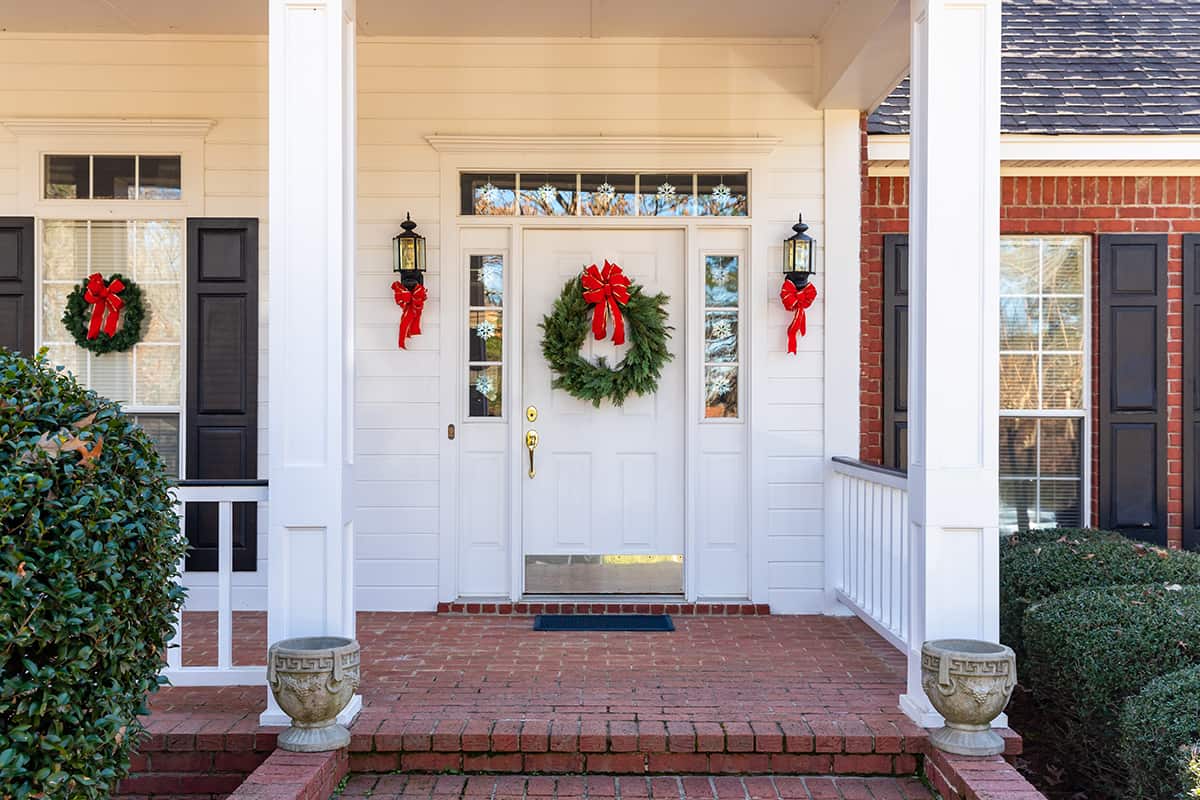 The Christmas wreath is the original wreath, and it can be made of off-cuts from Christmas trees or with holly or other evergreen shrubbery. Traditionally these wreaths will have a red, green, and gold color theme, but that is no longer always the case. They will often contain winter berries, dried slices of oranges, and plenty of green foliage.
Some Christmas wreaths are also made out of wicker and dried twigs, or you can create your own using baubles, tinsel, and other tree decorations. Indoor Christmas wreaths are also popular as a way of decorating inside the home, and these can be made with real foliage or using faux greenery and accessories.
Shaped Wreath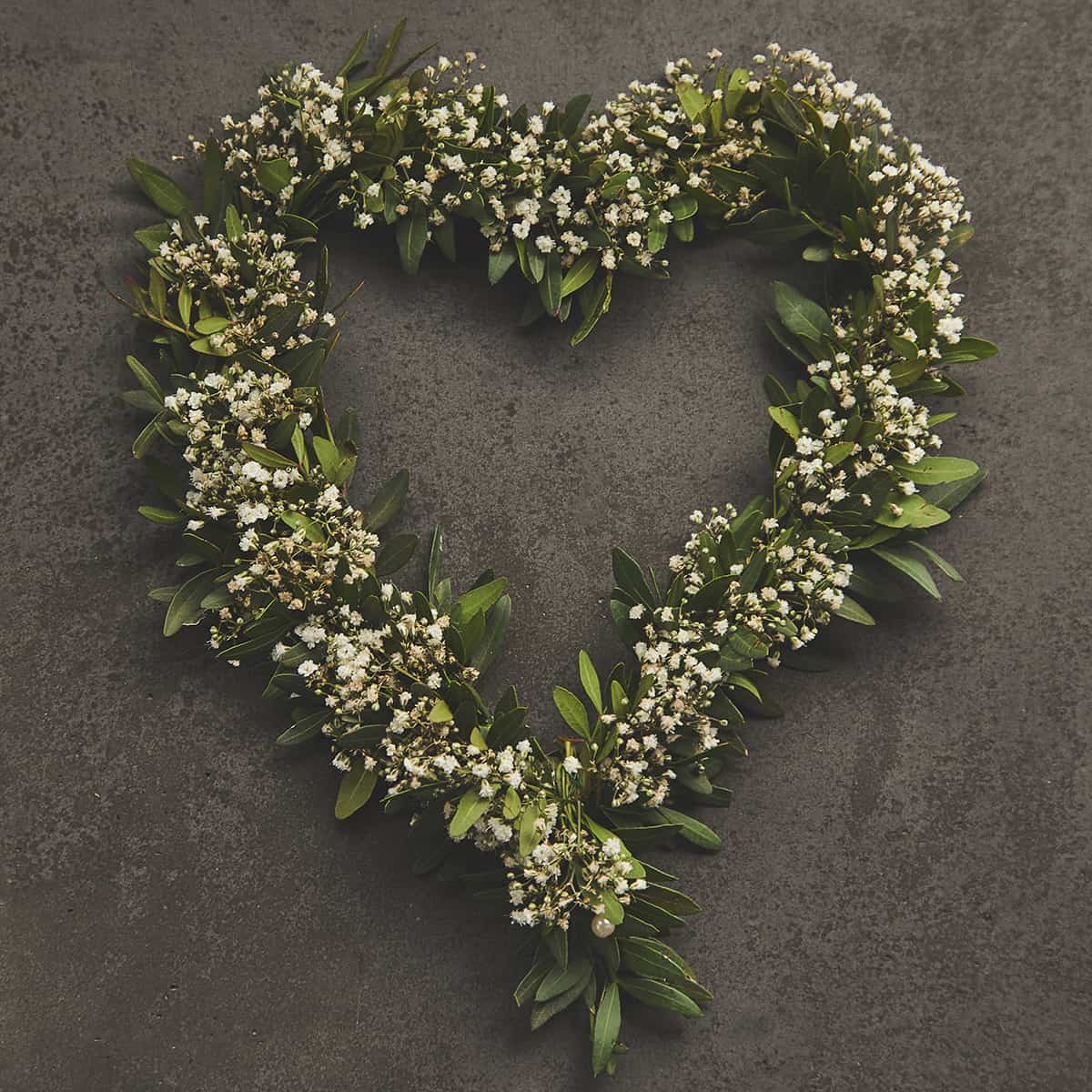 Most wreaths are circular, but this shape is not exclusive. You can also find wreaths that are heart-shaped or even star-shaped.