Doors come in different types and sizes. Because of the many varieties of standard door sizes available in the market, choosing the right door for your house may not be a very easy process.
Whether you are building a new house or renovating an old one, it is very important to choose a door that is right for you. Before choosing a door, you will need to determine which size you require. Doors in older homes are often not standardized. Thus, you may need to trim new doors for replacement. In taking measurements, remember to measure the frame opening size as well, as environmental conditions may have caused some changes to its measurements. The frame opening is the gap between the door frames.
A door may be a simple machine, but installing or replacing one requires accurate measurements. A door that is too big for the opening will not close. On the other hand, if it is too small, it won't lock. Without proper alignment, a door may not open, close, or seal. While most doors can be bought from stores, yours can be custom-made.
This article will cover the different standard sizes for various kinds of doors to help you choose the right door size for your home. Before we dive deeper into the topic, let us first quickly define the different parts of a door that you need to be familiar with.
Here are the parts of a standard house door:
Panel– This is the part that swings open and close.
Frame– This is the rectangular structure that holds the panel.
Casing– This is installed around the frame to cover the gap between the frame and the wall. This part can be made of wood or other materials such as aluminum or fiberglass.
Jambs – These are the two vertical sides of the frame.
Sill – This is the part at the bottom of the frame, which sits on the floor.
Head – This is the horizontal piece at the top of the frame.
Threshold– This is the bottom piece that connects the sill to the floor.
Stops– These are what the door rests against when it is closed and are mounted along the length of the head and jambs.
Rough opening– This is the rectangular space in the wall framing where the frame is placed.
More complex types of doors can have more complicated parts, but knowing the basics will certainly help in measuring or choosing the right standard door size for your home.
Exterior Door Sizes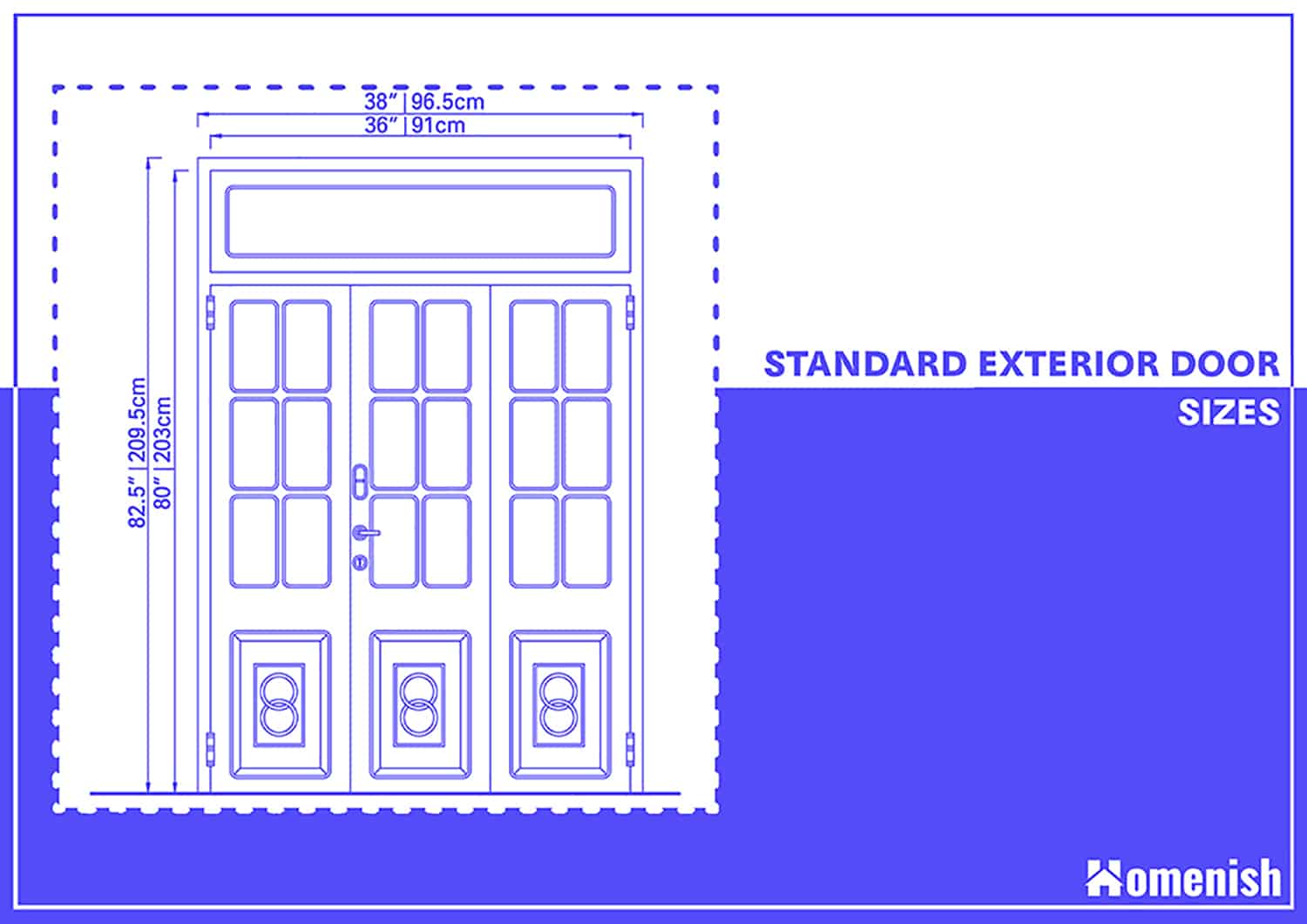 The standard size for exterior doors is 80" x 36" (6 ft 8" x 3 ft 96"). When including the rough door opening, the total size is 82.5″ x 38″. This standard door size is very common for new homes. This door is also commonly called a six-eight door because of its height. There are also some stock exterior doors that are available in 30" and 32" width. Other manufacturers sell doors that are 7 ft and 8 ft in height and 24"- 42" wide. In terms of thickness, exterior doors are usually 13.8 inches to 23.16 inches thick.
The above-mentioned measurements are just the most common ones. There are more standard sizes of doors to choose from. In the table below, you can see a range of standard sizes for front doors.
| | | |
| --- | --- | --- |
| Inches (height x width) | Millimeters (height x width) | Feet and Inches (height x width) |
| 78 x 18 | 1981 x 457 | 6′6″ x 1′6″ |
| 78 x 21 | 1981 x 533 | 6'6" x 1'9" |
| 78 x 24 | 1981 x 610 | 6'6" x 2'0 |
| 78 x 27 | 1981 x 686 | 6'6 x 2'3" |
| 78 x 28 | 1981 x 711 | 6'6" x 2'4" |
| 78 x 30 | 1981 x 762 | 6'6" x 2'6" |
| 78 x 33 | 1981 x 838 | 6'6" x 2'9" |
| 78 x 36 | 1981 x 915 | 6'6" x 3'0 |
| 78 x 42 | 1981 x 1067 | 6'6" x 3'10" |
| 78 x 48 | 1981 x 1220 | 6'6" x 4'0 |
| 78 x 54 | 1981 x 1372 | 6'6" x 4'6" |
| 78 x 60 | 1981 x 1524 | 6'6" x 5'0 |
| 80 x 32 | 2032 x 813 | 6'8" x 2'8" |
| 84 x 36 | 2134 x 915 | 7′0″ x 3′0″ |
| 80 ¼ x 20 11⁄16 | 2040 x 526 | 6′8 ¼″ x 1′8 11⁄16″ |
This size chart is very helpful to help you determine which door suits you after you have made your measurements. Do not feel confined with these standard sizes, though, as you can always have your door customized.
Not all houses have the same sized doors and doorways. Requesting for a made-to-order front door is a typical case. Builders can make your doors customized and tailored to your exact requirements, not just with the size but also in terms of materials, finish, handles, and letterboxes.
Learn more about the sizes of front door here
Interior Door Sizes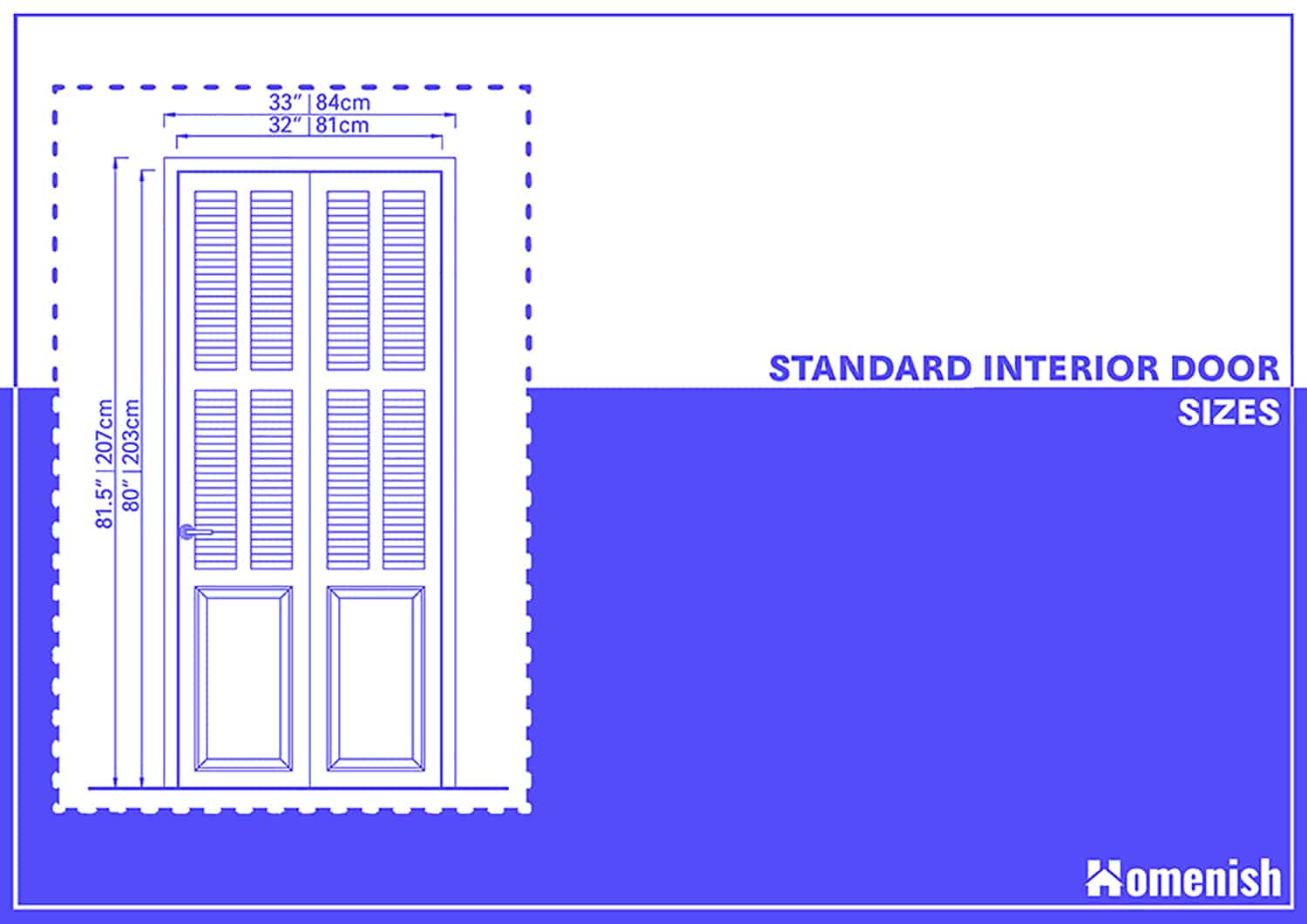 As placed inside a house, an interior door is a bit smaller than an exterior door at 80″ x 32″ (203cm x 81cm). With rough-door opening, the total interior door sizes are measured at 81.5″ x 33″ (207cm x 84cm)
Other Types of Doors and Their Standard Sizes
Battened and Ledged Doors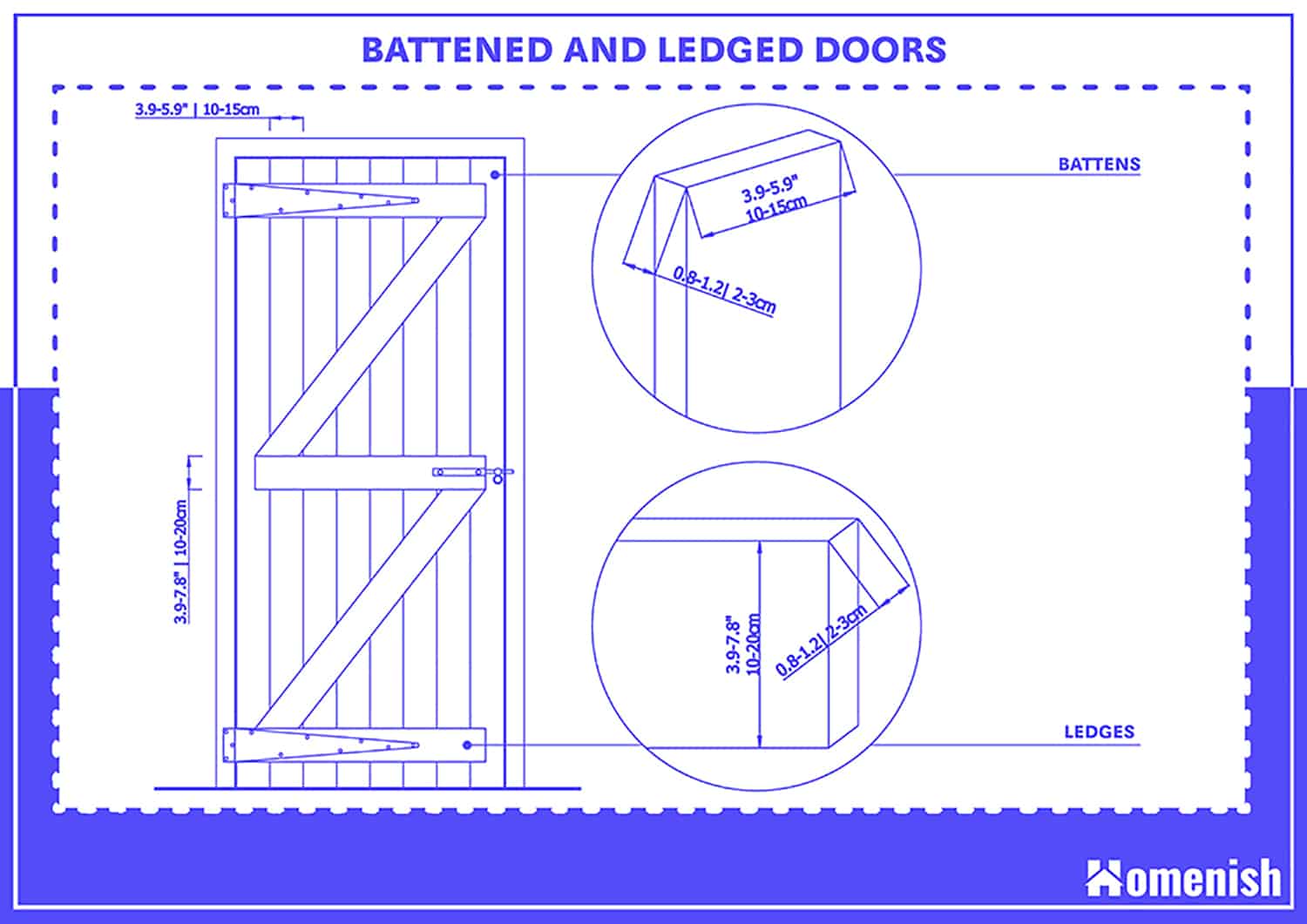 As the name implies, these doors are made of battens and ledges. Battens are vertical pieces that make the main structure of the door. They have grooves attached together by horizontal supports known as ledges. The ledges provide support to the structure of this door because of the way they are attached horizontally over the vertical battens. The standard dimensions of these doors are 100 to 150 mm width and 20 to 30 mm thick for the battens, and 100 to 200 mm width and 25 – 30 mm thick for the ledges. These doors are suitable for small or narrow openings.
Glazed Doors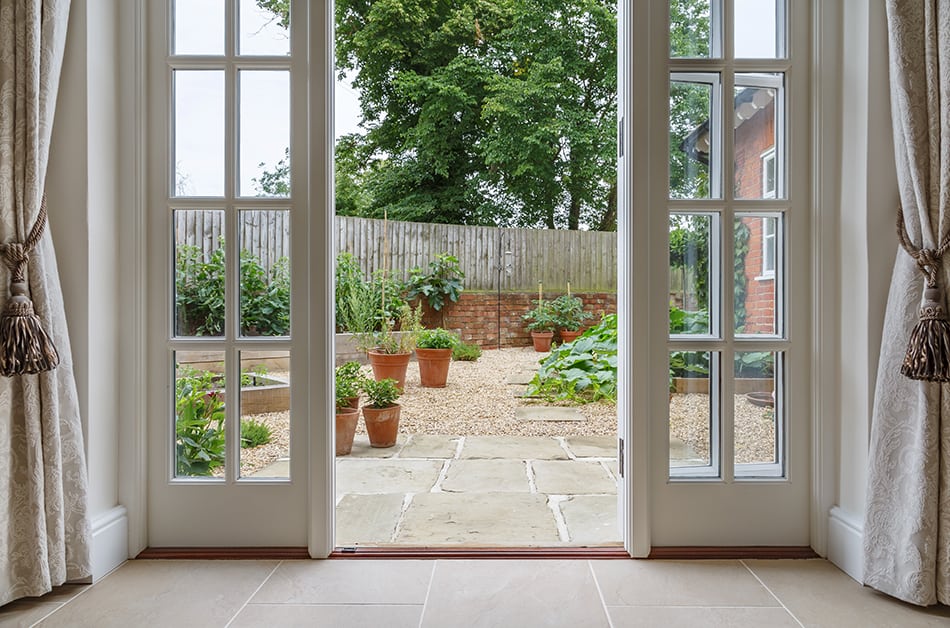 Glazed doors are types of interior doors. Through these doors, the interior of the room is visible, and it also allows light to pass through the glazed portion. Doors may be fully or partially glazed. They can also be partly paneled.
Glazed doors are generally used inside to provide houses with architectural features. Whether you are finishing off a modern design or updating to a more traditional palette, there are different styles, colors, and designs of glazed doors to suit your project. Depending on the type of room and level of privacy you need, you may opt for a fully glazed or half-glazed internal door. There is also an option for a 4-paneled glazed internal door.
Standard sizes of glazed doors range from 12" x 78" to 60" x 78". You can also choose to have it customized to perfectly fit your door space.
Flush Doors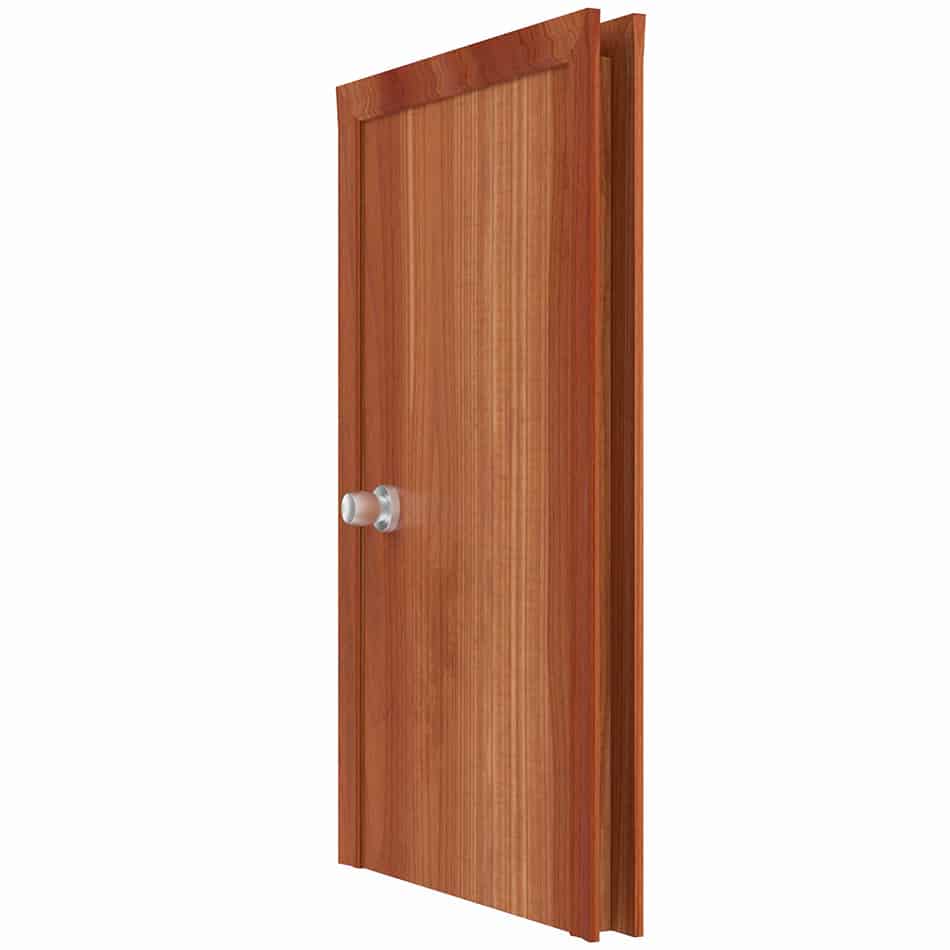 Flush doors are doors with a flat surface on both sides. They can be purchased pre-finished and ready to paint. These doors can be used both as an interior or an exterior door. This is a popular choice for those who look for simplicity and appreciate minimalism because of its clean and flat design. These types of doors are commonly found in modern and contemporary homes and properties.
Flush doors are available in many different styles and sizes. They can come in a solid form made of wood or in hollow format with two layers of thin timber usually separated by a lightweight card honeycomb core.
Sizes of flush doors can range from 27 x 78 inches to 34 to 78 inches.
Louvered Doors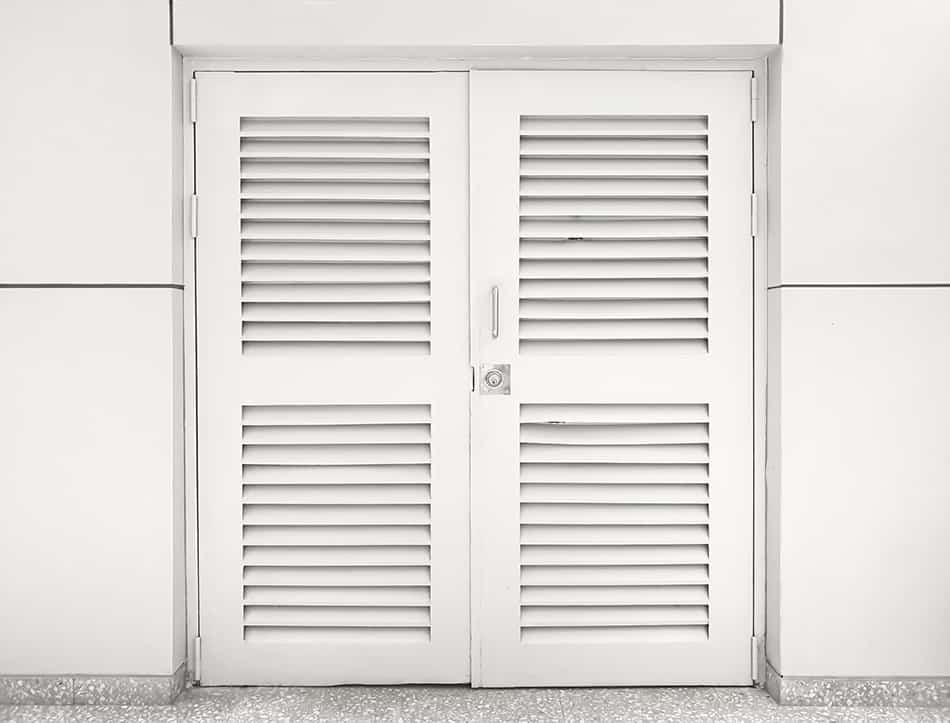 Louvered doors allow natural ventilation even when the door is closed. This door also provides some privacy in rooms like toilets and bathrooms for residential and public buildings. Louvers can be made of plywood, glass, or timber. These doors can either be fixed or movable.
As louver doors feature engineered stiles, it means that trimming the width can be tricky. It is recommended not to remove more than 6mm from the in-total from any type of louver door.
Louvered doors come in these standard sizes:
457 x 30518″ x 12″
610 x 38124″ x 15″
762 x 45730″ x 18″
915 x 53336″ x 21″
1067 x 61042″ x 24″
1524 x 30560″ x 12″
1829 x 38172″ x 15″
1981 x 38178″ x 15″
Sliding Doors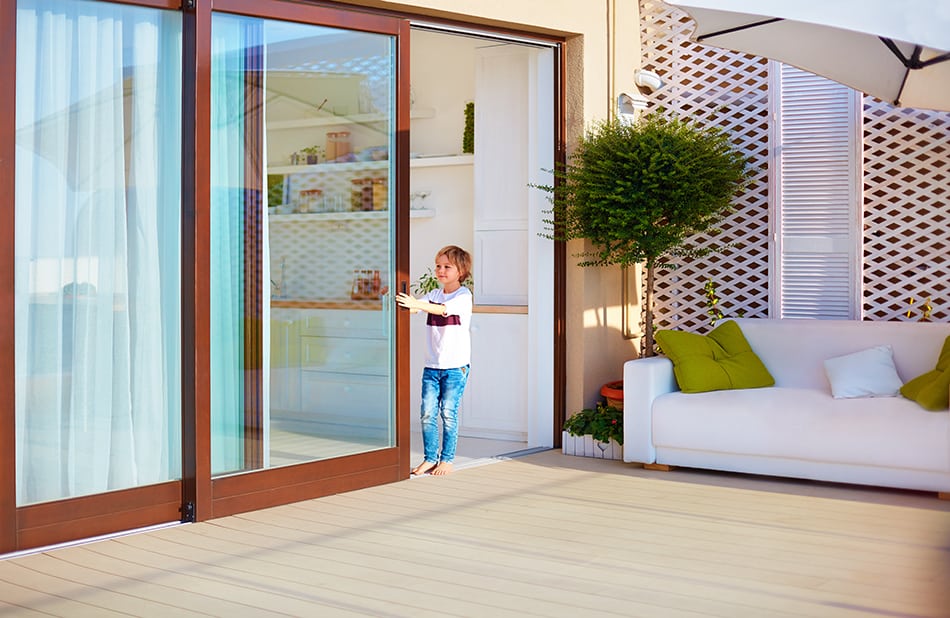 Sliding doors work with the help of runners and guide rails that slide the door to the sides. These doors may have an extra sliding shutter, depending upon the available opening.
Whether you are building a new home or making some renovations, adding a sliding door will surely be a great feature. It does not only bring sunlight in, but it also allows fresh air to flow seamlessly through. Sliding glass doors normally consist of two parts: a fixed glass panel and a sliding glass panel.
Sliding doors come in a variety of sies. A standard-sized glass sliding door measures 80" tall with a width ranging from 60" to 72". Depending on your space, you can also adjust the size of your sliding door. In most cases, door frames are measured to a standard size to facilitate an easy door replacement.
A standard two-panel sliding glass door measures 80" tall and comes in varying widths. The door width refers to the entire width of the door unit, not just the part where you can walk through. Common widths for this kind of sliding door are 60", 72", and 96".
A standard three-panel sliding glass door is much bigger than a two-panel sliding glass door. Standard width measurements for this door are 108" and 144".