Responsible pet owners in need of a carpet deodorizer might be wondering which products are safe to use around their pets and which are the most effective. Here we uncover some of the best natural and commercial pet-safe carpet deodorizers.
As much as we love our pets, sometimes we have to admit that they don't smell all that fresh. Toilet training kittens or puppies can lead to some nasty odors lingering in the carpets, and even older house-trained pets can trail in debris from outside into the house on their paws, which can cause unpleasant smells.
If you have carpets, then you'll know this isn't the easiest type of flooring to clean, and even if you manage to get pet stains out of the carpet, the odors can linger for much longer. If this happens, you'll need to find a carpet deodorizer that is pet safe so that you can clean up your home without worrying that you're putting your beloved pet in harm's way.
You might also be on the lookout for a carpet deodorizer to freshen up your carpets and eradicate bad odors which weren't caused by your pets.
A whole range of situations can result in nasty or stinky smells emanating from the carpet, including split milk or people smoking indoors. To remove these odors while you have a pet living with you, always opt for a pet-friendly product, as some chemicals can cause serious problems for pets if they inhale them or lick and chew the carpet.
Natural Pet-Friendly Carpet Deodorizers
If you like to make your own cleaning products, then these natural remedies for deodorizing carpets will be perfect for you. Using natural products is better for the environment and better for the members of your family, whether pet or human. These DIY cleaners also tend to be much more budget-friendly than commercial alternatives.
Baking Soda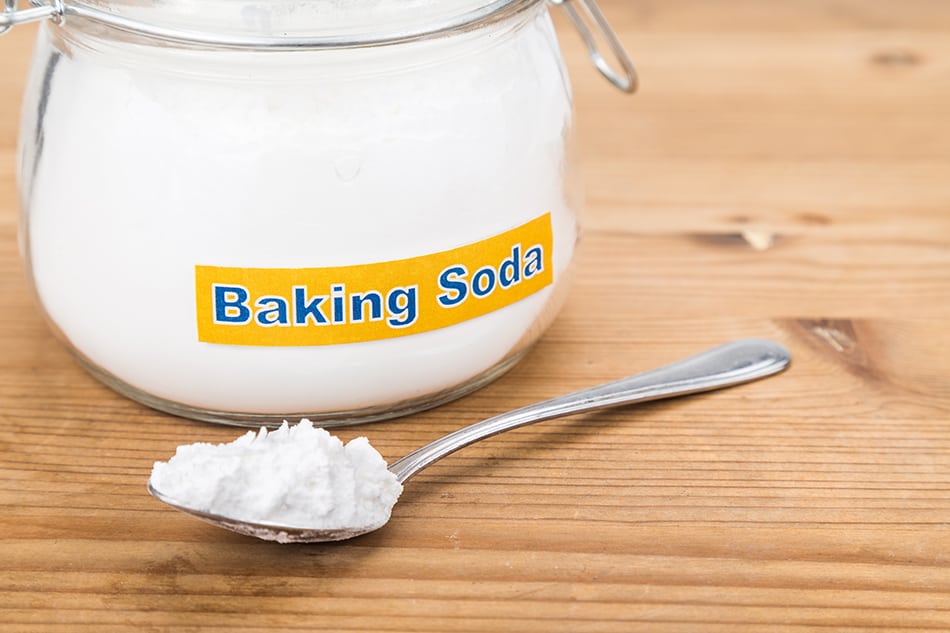 Baking soda is a wonderful natural product to use for so many cleaning applications around the home if you're keen to avoid using chemicals. Baking soda is edible and, therefore, completely pet safe, so you don't need to worry if they lick it or sniff some up (though it doesn't taste good, so hopefully, they won't bother).
To use baking soda as a carpet deodorizer, you'll need to shake it out directly onto the carpet, then work it deep into the carpet using a brush.
If you're covering a small space, you could also run your fingers through the carpet to spread out the baking soda, but don't use rubbing motions as this can harm carpet fibers. Once the baking soda has been worked deep into the carpet, you should leave it for a few hours before hoovering it up. For intense odors, ideally, you should leave the baking soda overnight.
Essential Oils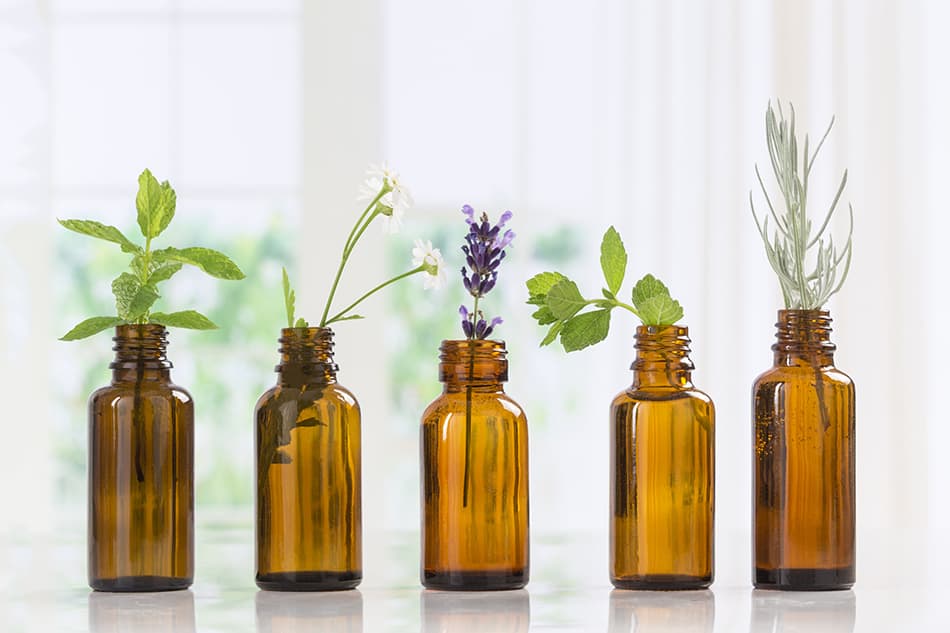 When used on their own, essential oils won't remove bad odors, only disguise them. This can work as a good short-term fix. For example, if you have guests arriving at short notice and are paranoid about your smelly carpet, then you can quickly spray the carpet with a water mist mixed with a few drops of your favorite essential oil.
However, the best application for essential oils is to use them in conjunction with other natural cleaning products to give your home a nice scent. Popular scents to use are lavender and rosemary.
Simply add a few drops to your baking soda or vinegar carpet cleaner and enjoy the lingering scents. Be careful to avoid certain essential oils, such as tea tree, which can be harmful to pets, children, and pregnant women.
Vinegar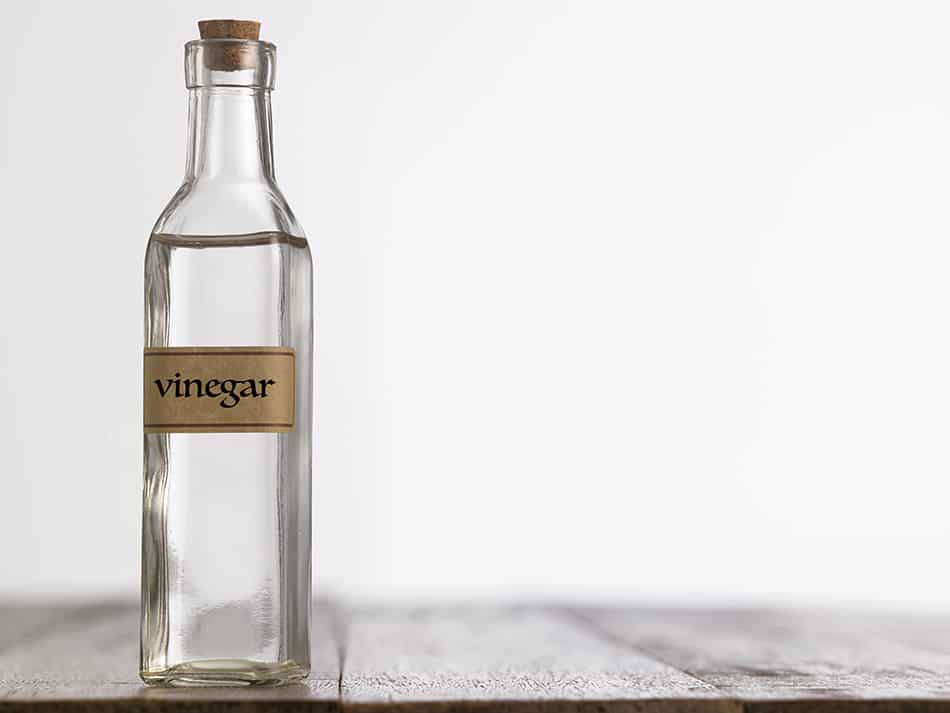 To use vinegar as a carpet deodorizer, you'll need to fill a spray bottle with around 4 parts water to 1 part vinegar. Use white vinegar or apple cider vinegar for the best results.
This can be sprayed directly onto the carpet and left to dry. The vinegar will smell at first, but once it has dried, the vinegar smell will be completely gone, along with any bad odors that were harboring in the carpet. If you don't like the initial smell of vinegar, you can add a few drops of essential oil to hide it.
Club Soda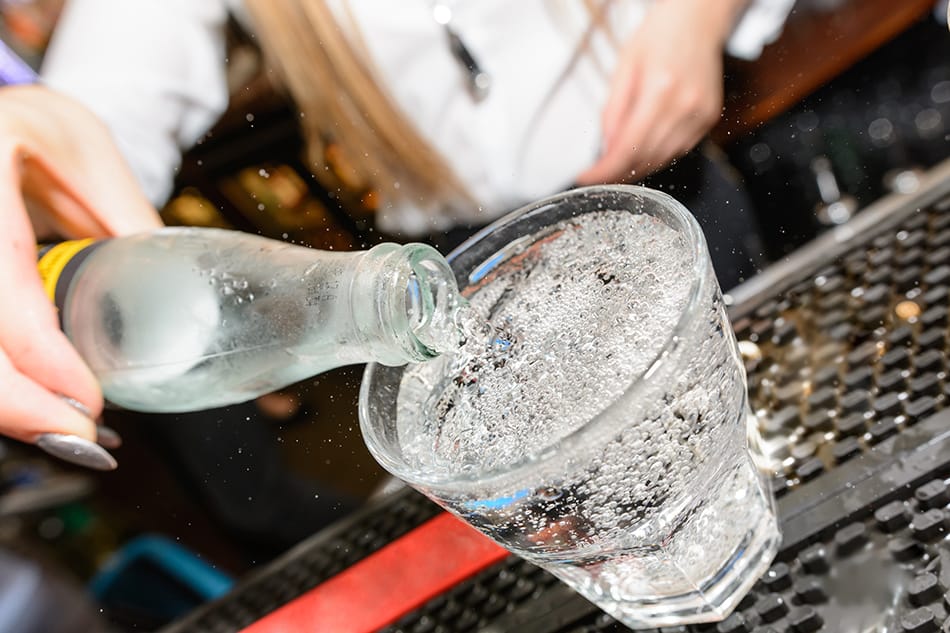 Club soda is known for being a good household cleaner on carpets and fabrics, but it also works well for deodorizing. It is best used for spot cleaning and deodorizing as the carpet will need a generous amount of liquid to remove the odors, which will make the carpet quite wet.
If you have a stain that is causing a lingering smell, pour club soda directly onto the affected area and then gently blot it and allow it to dry.
Commercial Carpet Deodorizers
These are some of the best tried and tested products you can buy, safe in the knowledge that they won't be harmful to your pets.
Rocco & Roxie Stain & Odor Eliminator
This impressive formula utilizes active bacteria which eat away at the source of the odor in a carpet to completely eliminate it. This product is known to be particularly effective at removing the odor of pet urine but will work on a wide range of bad odors.
It is also safe for use on tile and hardwood, making it a great all-purpose floor cleaner. It is made in the USA.
Angry Orange Odor Eliminator
This is a chemical-free formula that uses oranges to remove odors. It can be used on carpets, pet beds, upholstery, and hardwood, making it useful for removing pet odors in a variety of places. To use, simply spray it on your chosen area and allow it to work its magic.
This product is on the more expensive side but could be worth investing in to have a strong odor eliminator and peace of mind that no chemicals will be near your pets. It has a fresh citrus scent which will appeal to many people, but be aware that this product does not contain enzymes and therefore isn't able to eliminate stains but works on instead of neutralizing the odor.
Sunny & Honey Pet Stain & Odor Miracle
This deodorizer spray is non-toxic and uses enzymes to remove the source of the odor. It is completely safe for use around children and pets and works well on urine stains. Ten percent of the profit from each sale of this spray goes to animal charities, making it a winner among pet lovers.
TriNova Natural Pet Stain & Odor Remover
This is a non-toxic deodorizer that is plant-based. It is made in the USA from all-natural ingredients, making it safe for use around pets and children. It is suitable for use on almost all surfaces within the home and is therefore useful in a wide variety of situations. This spray can be used on soft pet beds which have lingering bad smells, on sofas, and even on car upholstery.
The product has an almost floral perfume-like smell which might be appealing to some people or too strong for others who are sensitive to smells. If you find that this product doesn't work well for you, the manufacturers offer a money-back guarantee for dissatisfied customers.
Bubba's Stain & Odor Terminator
This is a commercial-grade product with an enzymatic formula that tackles the source of the odor, therefore eliminating it for good. This odor terminator is known to be harsh on stains and odors yet gentle on carpets and is certified by the Carpet and Rug Institute as being safe for use on carpets.
It is particularly effective at removing stubborn stains and odors left by urine, vomit, blood, and feces, and therefore will be extremely useful for anyone with an older incontinent pet, a pet who is being toilet trained, or has ongoing issues which cause them to stain the carpet. This spray is made in the USA and is backed by a money-back guarantee.
Woolite Advanced Pet Stain & Odor Remover
This product is a cleaner, sanitizer, and deodorizer all in one. It uses an oxidizing formula that tackles stains and offensive smells by lifting them right out of the carpet. It is great even for old stains and odors which have set into the carpet, so it can be useful if you move into a property where the carpet has been mistreated by the former occupants.
The cleaner is safe around both children and pets and is able to destroy 99.9 % of bacteria, including E. aerogenes and S. aureus. This product is made in the USA and also works well on upholstery. It should not be used on carpets and rugs containing wool or polypropylene, and if you are unsure, you should do a spot test first in an inconspicuous area to make sure it doesn't cause any damage.
The scent of this cleaner is quite powerful, which may not appeal to some people. It is one of the most budget-friendly pet-safe cleaners on the market, and some proceeds from the sale of each bottle go to support the Bissel Pet Foundation.