A footstool, ottoman, and hassock are items of furniture on which you may rest your feet or even sit. Although all three are closely related, there are substantial differences among them.
An ottoman is a low upholstered type of seating with no back or arms, while a hassock is a low padded cushion or pouf that serves as a seat or leg rest. A footstool, just as the name implies, is a low stool for resting your feet on while sitting.
All these furniture items serve the same function: to provide footrests for the users. But in terms of design, material, and style, they differ from one another.
Let's take a look at each furniture item in closer detail.
What is a Hassock?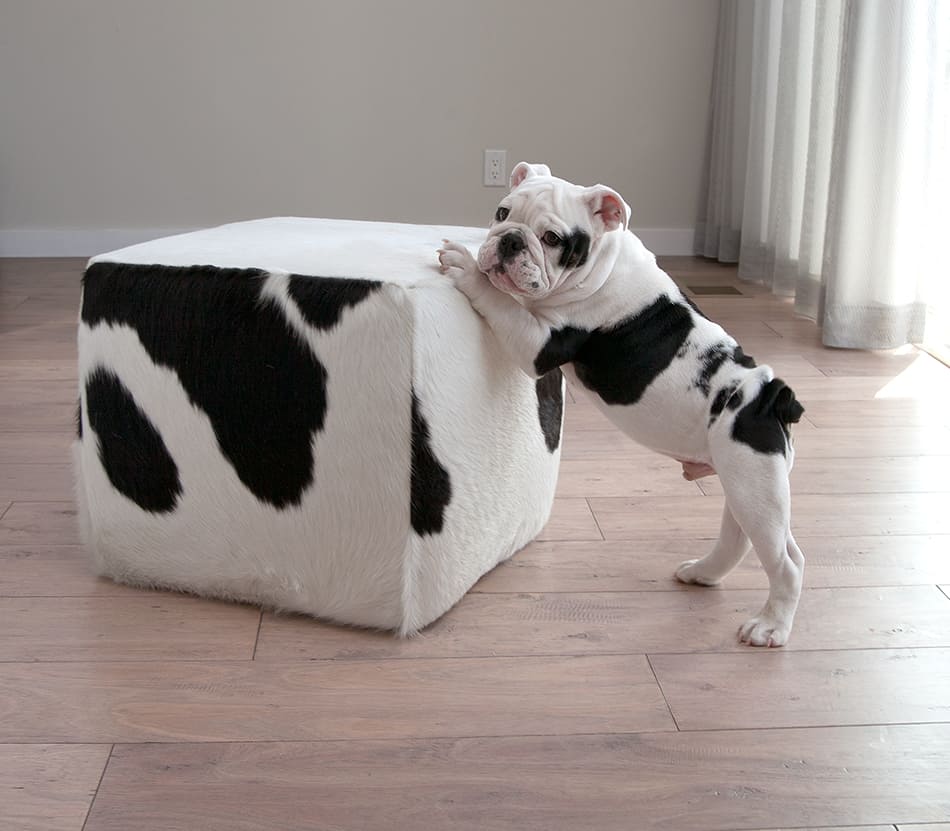 Similar to Ottoman, a hassock is an upholstered piece of furniture for the living room. However, unlike an ottoman, hassock has no legs or framing and is completely covered in fabric. Its most distinctive feature is the central seating instead of serving as a storage space. Hassocks are smaller than ottomans, so they don't take up much space in the room.
These covered fabric items act as seating or footrest, and they are often referred to as pouf or tuffet. Another useful feature of hassocks is their padded cushion seat, which is often used in churches for people to kneel on whilst praying. To put it simply, a hassock can be defined as a large or small, sturdy floor pillow with no feet or legs.
Pros
Lighter in weight than ottoman, thus easier to move around the room
Comes in different sizes, so you won't have to worry about the furniture taking up too much space or looking bulky
Hassocks are often available in bold patterns and colors, which makes them ideal for neutral settings that require a touch of personality
Hassocks can also work as a side table for your magazines or drinks next to your sofa
Cons
Not suitable for storage
Not large enough to serve as a backless seat
Quite difficult to match a hassock with the rest of your furniture to achieve a cohesive look
Not as durable, comfortable, or stable as ottoman
What is a Footstool?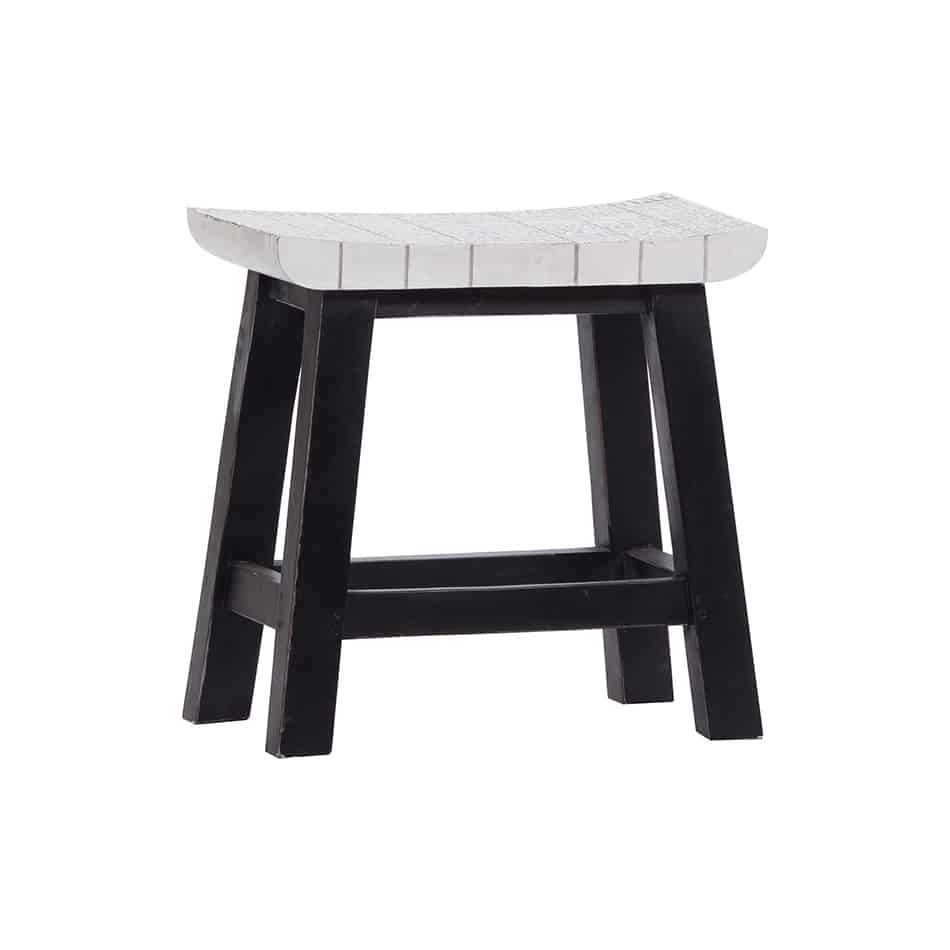 Also known as a footrest, a footstool is a low stool for the purpose of resting your feet when sitting. The primary function of a footrest or footstool is to provide support under one's feet. As a matter of fact, we can say a footstool is a combination of a hassock and ottoman, but without the upholstery or fabric covering.
As we just mentioned, a typical footstool is a type of furniture that's mainly used to support the person's feet while sitting. Most footstools are made from natural wood in a simple, Scandinavian-style design. The more lavish versions are composed of different materials, including metal, to give them a classy appeal.
One commonly available footstool that you will find in most department or furniture stores is wood-based furniture designed as a short step at the foot of the bed or closet. It must be said that footstools don't make comfortable or convenient seating.
Pros
Very comfortable for the legs
Versatile. Can be used anywhere
Minimizes pressure on the legs and reduces back tension
Offers extra seating for guests
Cons
Footstools can be bulky and heavy to move
Not comfortable as a seat
Difficult to store due to their bulkiness
What is an Ottoman?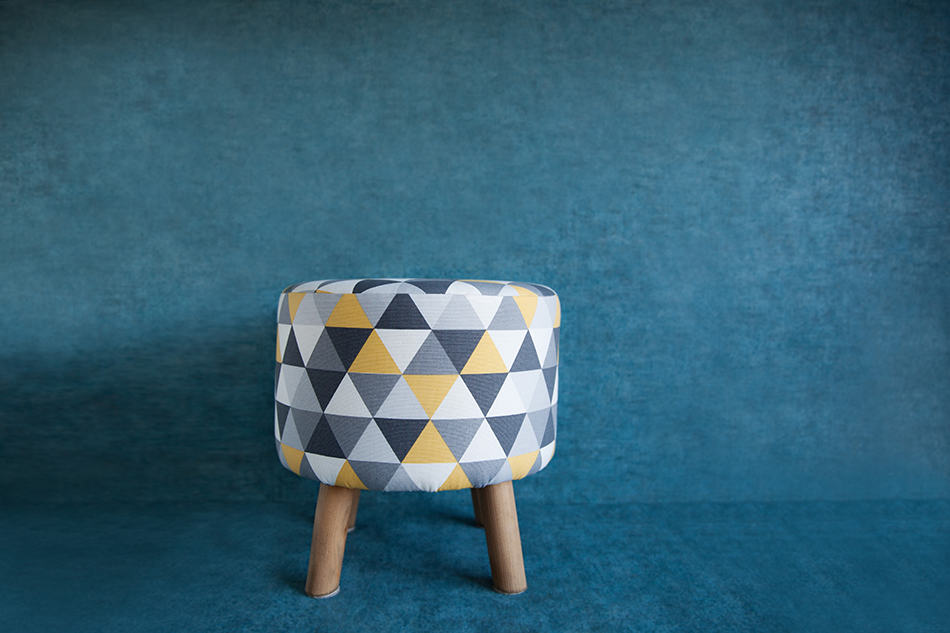 An ottoman is a highly popular item of living room or bedroom furniture. It is simply a low upholstered seat with no arms or back. Interestingly, the name ottoman comes from the Ottoman Empire, when it was originally used as a wooden platform to cover the cushions. But it wasn't until the 18th century that Ottomans were introduced to Europe and other continents.
Ottomans are often used as a seat or footstool as they are more comfortable than a traditional footstool. Some people even use ottomans as a side or coffee table.
The biggest feature of an ottoman that makes it stand out from hassocks and footstools is its storage space. Inside the ottoman furniture is a hollow space where most people prefer storing their magazines or accessories. Most ottomans have wooden legs, but you can also find ones in full upholstery.
One of the biggest advantages of ottomans is their flexibility in terms of complementing other items of furniture. This versatile piece of furniture comes in rectangular, circular, or square shapes with a wide variety of colors and styles. You can enjoy using your ottoman in any room of your house!
Pros
Versatile and multi-purpose
Very comfortable to sit on or rest your leg
Extra storage potential
Cons
Can take up more space and make the room look crowded
Bulky
Must be cleaned often as it's upholstered
What are the Main Differences Between Hassock, Footstool, and Ottoman?
Design
Ottomans are low upholstered seats with no arms or back, while hassocks and footstools are low stools for resting your feet on while sitting. Hassock can also serve as a leg rest, thanks to its padded cushion.
Upholstery
Footstools are almost never upholstered, while the other two are usually covered in fabric.
Function
The main function of footstools is to allow the feet to rest on them when sitting. Ottomans and hassocks can serve as both footstools and seats, so they are considered to be more functional than footstools.
Storage
Since ottomans are hollow inside, they provide storage space for magazines and other knick-knacks. The same can't be said about hassocks and footstools.
Conclusion
Hassock, footstool, and ottoman are all furniture pieces with their own exclusive function and design. These living room items serve to comfort and style in unlimited colors, shapes, and patterns. After reading our article about their pros, cons, similarities, and differences, you should be able to determine which is best for your needs.